How to bring a Christmas tree home – get your tree back safely without damaging it
Moving a large living tree from the store to your home is not the easiest, but these expert tips make the process more manageable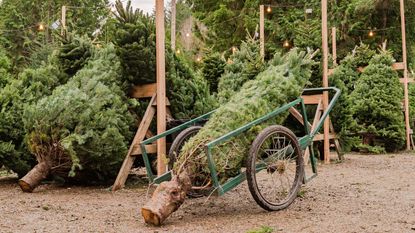 (Image credit: Alamy)
Investing in a real Christmas tree this year? While the idea of a real Christmas tree is certainly magical, getting it home can be more than stressful – especially if you have a small car.
It is one thing knowing how to keep a Christmas tree alive, but knowing how to safely move one of these impressive Christmas traditions from the store to your living room is a whole other matter – especially when many reach several feet tall.
Here, Dobbies' horticultural director Marcus Eyles is on hand to explain how to bring a Christmas tree home safely.
Marcus Eyles has worked with plants his whole professional life having achieved a national diploma in ornamental horticulture. Eyles is now the Horticultural Director at Dobbies Garden Centres, a position he has held for four years.
How to bring a Christmas tree home
Even if your chosen tree isn't too heavy, the awkward shape or length might still prove a to be a challenge. Here we tackle the tricky task of bringing a tree home – and pass on this knowledge to you.
1. Measure your space and car before going to pick up your tree
One of the biggest Christmas decorating mistakes is buying a tree that is too big (or too small for that matter) for your space. When you are trying to pick a tree to fit both your living room and your car, measuring everything twice is recommended to avoid mistakes.
'To ensure your Christmas tree is the right size, come equipped with the height, depth, and width measurements of the area where you picture your tree at home,' Marcus Eyles says. 'Make sure the area has a plug nearby, for your Christmas lights – corners are ideal – as they will keep your tree safe from knocks and bumps.
'Bringing a tape measure to the store and double checking the dimensions is a good idea to avoid any disappointment and save you a return trip to the store if you find that your tree is too big or small once you get it home.
'Fear not, if your tree is a little too big, you can always trim it to fit the space,' Eyles reassures.
2. Ensure the tree is wrapped tightly in netting, tarpaulin, or blankets
Many places will wrap your tree for you in netting when you have chosen one, but if not make sure to wrap the branches as tightly as possible without damaging them in a tarpaulin sheet or a few large blankets.
It might be a good idea to have two people for this to make the wrapping easier.
3. Decide if your tree will go in the car, or on the roof
'For most cars, the tree will be too long to fit in the trunk. I'd recommend attaching it to your roof rack,' Eyles suggests. If you are putting your tree on the roof, make sure to lay the tree so that the stump is at the front of your car. This can help prevent wind damage to your branches.
If your tree is on the smaller side, however, it may fit on the passenger side of your car with a little maneuvering. 'Recline the front passenger seat and insert the tip of the tree into the car first and rest the stump in the footwell,' says Eyles.
4. Secure the tree in place so that it doesn't move at all
Securing a tree in your car, especially if it is on the roof, is vital to making sure you and your tree get home in one piece.
Make sure you choose the right, heavy-duty tie-downs such as these nylon ratchet straps on Amazon over a thin wire. It might also be a good idea to lay a blanket on the roof to protect your paintwork too.
If your tree is inside your car, it too needs to be secured in some way to prevent it from slipping as you drive. 'Use the safety belt to secure it in position so you can drive home safely,' Eyles recommends.
5. Once home, prepare the tree correctly to be decorated
Once you have been through all that effort to get your real Christmas tree home, it is important to prepare the tree correctly before you start adding your Christmas ornament ideas.
'Once you have your cut tree home, keep it outside in a sheltered area, cut one inch off the base of the trunk, and stand in a bucket of water until you are ready to bring it indoors, this will help reduce needle drop,' Marcus Eyles says.
'Place your tree in its water holding stand and ensure the water reservoir is replenished on a regular basis. Your potted tree will be ready to slot straight away into your designated spot.'
What to do with a Christmas tree when you bring it home?
Once you have brought a real Christmas tree home, place the cut trunk in a bucket of plain water to help hydrate the tree. Once it has been moved into place in your home, unwrap the tree and allow it to rest for around 24 hours. While this may seem like a long time, it allows the branches to fall into place before adding ornaments so that they do not fall off later down the line.
Can you bring a Christmas tree inside right away?
You can bring a cut Christmas tree inside right away if you wish, however, if you plan to leave it in storage for a little longer after picking it up, keep it in a cool, dry place. It is also a good idea to cut a small section of the trunk off (around one inch) and place the tree in a bucket of plain water to keep the tree hydrated and in the best shape until you use it in your home.
Sign up to the Homes & Gardens newsletter
Decor Ideas. Project Inspiration. Expert Advice. Delivered to your inbox.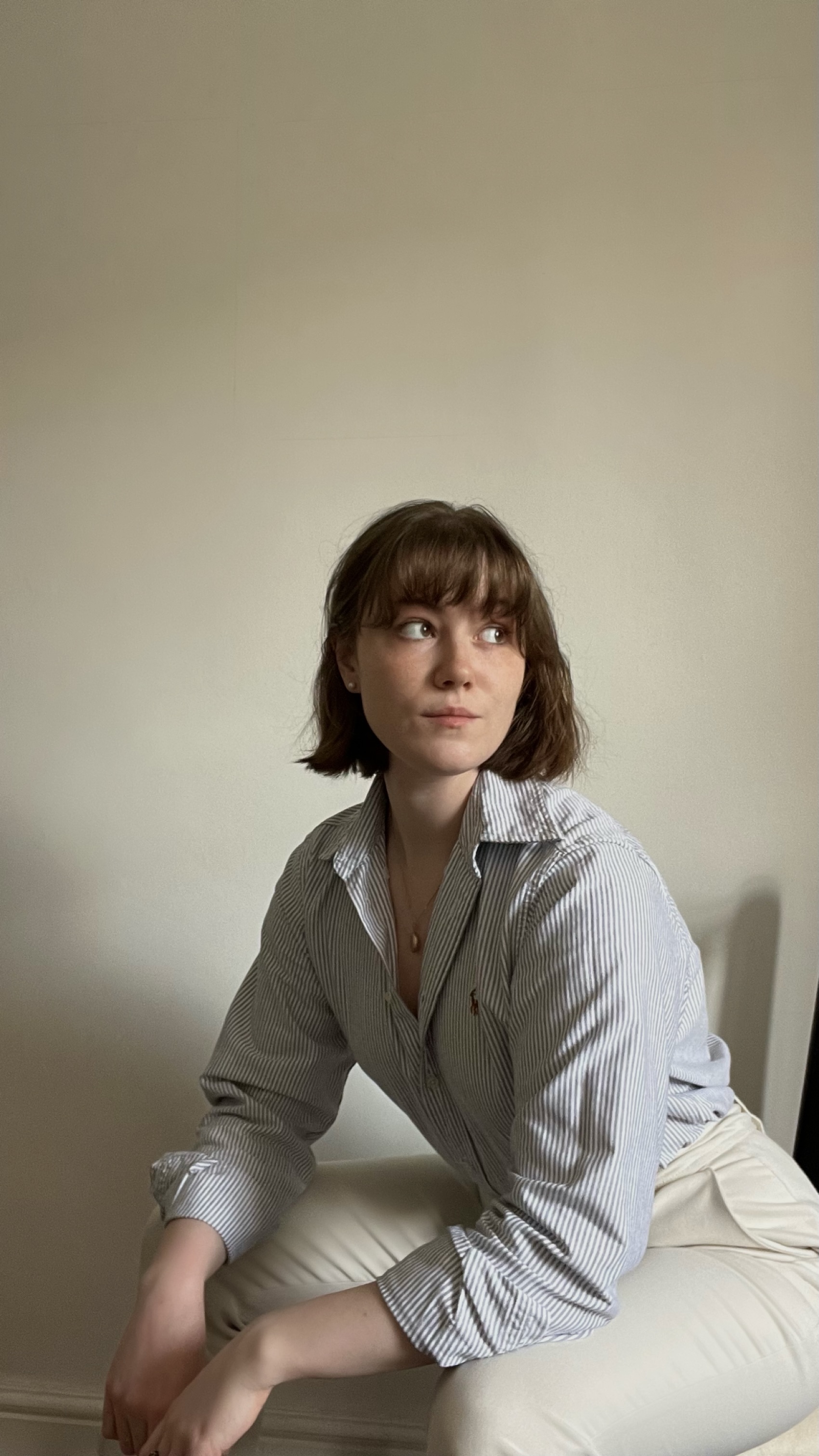 Chiana has been at Homes & Gardens for a year, having started her journey in interior journalism as part of the graduate program. She spends most of her time producing content for the Solved section of the website, helping readers get the most out of their homes through clever decluttering, cleaning, and tidying tips – many of which she tests and reviews herself in her home in Lancaster to ensure they will consistently deliver for her readers and dabbles in the latest design trends. She also has a first-class degree in Literature from Lancaster University.