Christmas tree skirt ideas – 16 designs that can elegantly enhance your tree
Use these Christmas tree skirt ideas to give your tree decor a stylish finishing touch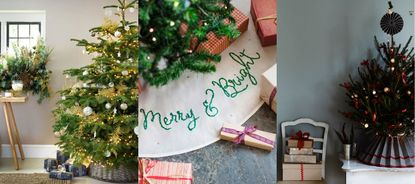 (Image credit: Simon Brown Photography | Not on the High Street | Tom Leighton)
Christmas tree skirt ideas may not be on the top of your list when you're decorating your home, but whether you have a real or faux Christmas tree, they can make all the difference in creating a stylish cover-up for an unsightly base.
Just like Christmas decor ideas, there are so many different styles of skirts to choose from. Whether you create a unique, homemade design from felt or fabric, or invest in a durable metal or woven wicker stand, it is a chance to enhance your Christmas tree ideas with eye-catching decorative detail.
It's thought that Christmas tree skirts originated in Germany, way back when trees were decorated with candles. A basic fabric mat would be placed under the base of the tree to collect melted wax and fallen needles and was purely functional rather than decorative.
It's only in recent years that tree mats, skirts and collars have become something of a statement, making your tree look that extra bit special, colorful and ornate.
Christmas tree skirt ideas
Explore our Christmas tree skirt ideas below and find your festive favorite to finish off your tree in style.
1. Make quilting the star of the show
Traditional quilting is a real craft and it would take an experienced quilter many hours and much skill to create a beautiful, patchwork and padded Christmas tree skirt like this one.
A ready-made version isn't cheap but it will add cozy, homespun love to your festivities, plus the gorgeous paneling and soft, springy fabric will make your tree the focal point of the room.
It's also a design that will stand the test of time year after year, passed down through the generations to become a family, festive keepsake.
2. Opt for a paper skirt
For an inexpensive way to cover up a knobbly tree trunk, an ugly stand, or tangled wires, this honeycomb, pleated, paper skirt is modern, neat, and sculptural.
The folded paper design will add a contemporary finishing touch to a tree that's decked in all-white trimmings and strings of twinkly fairy lights, perfect for a more Scandi-inspired look.
A pleated-style paper collar is a good option if storage space is tight as it will pack flat and take up minimal space in a cupboard or attic. Similarly, tree collars made from paneled sections will lay flat for storage when disassembled. Round collars tend to be quite bulky so will require a little extra stowing space, so take this into consideration before you buy.
3. Choose a natural, woven design
'Whether your tree's decked in traditional reds and greens or more modern white and mercerized silver, basket tree skirts look lovely, as the natural material will complement the foliage,' says Ailie Williams, stylist at Neptune. 'Alternatively, round willow log baskets are an ideal way of disguising a plastic pot or tub.
'For something a bit unexpected, you could use a found object or vintage vessel to hold your tree. Old wooden barrels, crates, terracotta plant pots, or metal pails and buckets work well. As with any holder, just make sure its proportions match the size of the tree.'
4. Get festive with felt
This Nordic Grey Christmas Tree Skirt from Not on the High Street will add a final festive flourish to your Christmas tree, whether you opt for a real or faux tree.
The deep grey fabric is as practical as it is decorative too, not only for hiding unsightly tree bases and covering trailing wires but to catch loose pine needles and stop them from getting stuck in carpets or the cracks in floorboards.
If you're either an experienced crafter or a DIY enthusiast, you can also create your own bespoke piece by hand decorating a plain piece of fabric with pre-cut felt motifs, iron-on sequin patches, and festive trims and ribbons.
You can easily make a DIY tree skirt with just some fabric, hem tape, and a hot glue gun,' says Grace Baena, interior designer of Kaiyo, a sustainable, online marketplace for buying and selling pre-loved furniture.
'You'll want to fold two yards of fabric in half and cut out a half-circle; then fold your fabric in half again and cut out a small circle in the center corner. Simply unfold the fabric, create a slit to allow the fabric to slide around the tree, and hem the edges. You can then add whatever kind of trim you want with a glue gun.'
5. Say Merry Kitsch-mas
Add a jolly touch to festive decorations with a bold tree skirt in Santa-style, plush red velvet with an accent of snowy white faux fur. Take the look up a notch with a light-up trim that will delight the younger members of the family and create a warm glow around the tree.
Make sure the look doesn't tip over into tacky territory, by coordinating your tree decorations and presents in a similar color palette of red and white candy stripes, clear glass baubles and white fairy lights. Happy Kitschmas!
6. Channel industrial decor with a metal collar
Whether you want to create an impactful contrast of material and texture with your Christmas tree, or you simply love an industrial decor style, a metal Christmas tree skirt is both durable and effortlessly sleek and stylish.
This striking, Merry Metallic Quilted Tree Collar from Balsam Hill sits beautifully at the bottom of this tree, adding an eye-catching dimension of color, texture and visual interest.
7. Add a unique flourish with foliage
This Christmas tree skirt idea is ideal for smaller ornamental or light up trees dotted around the home, enhancing the designs with inviting natural materials.
We love the elegant contrast created between this minimalist, modern tree stand and the organic textures and colors palettes of the natural leaves – a great look for Christmas table centerpiece ideas.
It may not be the most practical option, but of course, there is nothing stopping you decorating the base around your central, large Christmas tree with beautiful natural foliage.
8. Add color and texture with fabric
'Covering the base of your tree with fabric is a simple way to make it look more festive,' says Ailie Williams. 'Try wrapping the base in fabric for an easy no-sew idea or run-up a circular-shaped skirt if you're deft with a needle and thread.
'Use simple linen, colored fabric or for something more dramatic, try a sumptuous velvet or satin that matches the rest of your trimmings,' adds Ailie. 'Finish off with a stack of wrapped presents, co-ordinating your gift wrap and ribbons so that the colors work with your decor. And if you've got lots of small boxes, fill in the gaps with some bigger ones to even things out.'
Doing so will help make a Christmas tree look fuller, too.
9. Start a new tradition
Unwrapping favorite baubles and treasured ornaments made by little ones or gifted by family members is one of the joys when it comes to Christmas tree decorating.
Make the tree skirt part of your family Christmas traditions by adding a more personalized touch. A simple cotton or plain linen skirt is easy to customize with a festive motto or family monogram embroidered in bright thread around the edge.
Alternatively, why not order a bespoke piece if your sewing skills are not up to scratch. Hand-embroidered with a seasonal greeting, a tree skirt like this one will be sure to become a future family heirloom that you'll all enjoy bringing out year after year.
10. Use a cozy sheepskin
Tactile sheepskins and faux furs look super-wintry alongside spruce and fir and make the perfect Christmas cover-up.
If you've a faux Christmas tree with metal stand, try disguising it by draping a couple of sheepskins over the base. No sewing or fixings required, just layer on and the weight will hold them firmly in place.
Here, the White Company's White Wicker Tree Skirt has been paired with a warming sheepskin, creating an inviting, layered look – plus, there's somewhere warm to sit when gifts are handed round!
11. Accessorize with festive ornaments
'Aside from concealing the tree stand and protecting gifts from dust and dirt, a decorative Christmas tree skirt can be the finishing touch that ties the tree in with your decorating scheme,' says Jen Derry, interiors expert at Balsam Hill. 'We recommend using a tree skirt with a diameter that is six inches more than the width of your tree to give full coverage and space for laying out presents.
'Create a Christmassy vignette by adding decorations, lights and extra ornaments to surround your tree. It can make a lovely backdrop for gifts and decorative pieces like this can become heirlooms that get handed down from generation to generation.'
12. Keep it simple
Wrapping the base of a tree with fabric or paper makes an inexpensive and super-easy cover-up. A swathe of natural jute, unbleached linen or brown paper will look rustic against fir and foliage. And there's no need for any sewing, simply stapling at the back will hold everything in place.
A shop-bought hessian skirt is another inexpensive and stylish alternative that can be used year after year. It will hide an ugly tree stand and has space inside to tuck any trailing wires so that tree lights aren't a trip hazard.
13. Work in some sparkle
Add another element to your Christmas tree decor by wiring a set of twinkly Christmas lights into the tree skirt or collar so that everything under the tree is illuminated too. A woven design is ideal as you can pop the lights through the weave, or alternatively, try coiling a set of lights around the base.
'Stacking gifts under the tree covers the skirt but there's also an opportunity to add another level of decoration by adding oversized baubles and novelty room decorations,' says Jason Billings-Cray, Christmas buyer at John Lewis.
'Place your tree skirt over the stand before you start to assemble your tree,' adds Jason. 'A great tip is to slip a piece of cardboard under the stand to prevent indents on carpets or scratches on wooden floorboards.'
14. Make your own mini cover up with a DIY tree skirt
Fashion a pleated skirt for a small potted fir tree using stiffened fabric or card. A lovely idea for a hallway console table or small bureau, trim the tree with tiny glass baubles and red satin ribbon bows.
You'll need to cut a rectangle of fabric or card approximately 13in by 18in long. Glue thin strips of ribbon along the rectangle to decorate, leaving 10 inches of overhang on each side (these loose ends will form ties).
Using a ruler as a guide, make accordion-style folds along the fabric, press and then unfold. At the top edge, make holes with a punch at each fold, working all the way along and then threading with a length of cord. Wrap the skirt around your tree, pull the cord tight and tie both cord and ribbons at the back.
15. Add Christmas color and cheer
Match your tree skirt to your Christmas decor for a colorful, co-ordinated and eye-catching look.
Jolly brights, such as this red paper skirt, add a fun flavor that will appeal to little ones, or opt for a metallic finish if luxe silvers and golds are more your style.
16. Establish a rustic, relaxed look
Add rustic charm to a country abode with a seagrass skirt to set your tree upon. Cozy matting will take the chill off cold flagstones or timber boards and create a resting spot for stacks of presents. Hide the base of the tree with a metal collar in an enamelled paint finish to add some festive color.
Tree collars can be a solid ring style, which are non-adjustable, or a hinged collar, which opens up so you can wrap it around a tree more easily. A hinged opening also allows easy access to the tree for watering. Adding a little water to the holder each day will keep the tree hydrated so it doesn't droop so quickly.
What is a Christmas tree collar?
Both a Christmas tree skirt and a collar serve the same purpose of covering the bottom of the tree. A tree skirt tends to be made of fabric and is draped over the base of the tree, secured with ties or velcro. A tree collar is made of rigid material, such as metal or wicker, and slips over the tree base much like a cuff.
Make sure that your collar will fit the size of your stand before you buy. Measure the diameter of the stand and check that the widest part of the collar (at the bottom) is large enough for the stand to sit inside. Some collars are one size fits all, while others are sold by the size.
Should a tree skirt be bigger than the tree?
Ideally, a tree skirt should extend a couple of inches beyond the widest branches of the tree so that it can be seen without being covered with gifts or low-hanging branches.
For ornate, decorative designs, using a slightly larger skirt will allow it to be viewed in its entirety – do avoid anything too big that could become a potential tripping hazard. If your skirt is only intended as an accent decoration or more of a practical way to cover up the trunk, use a smaller, more discreet fabric to allow the tree's festive decor to shine. The skirt should always completely cover the tree stand from view.
Of course, it depends on the effect you are aiming for, but we advise to avoid a 'too-small' tree skirt as the proportions will look wrong.
What can I use instead of a Christmas tree skirt?
Christmas tree skirts are not for everyone, so if you want to finish off a festive scheme but do not want to be tied to the same look every year (or if you fancy utilizing something you already have at home) there are many alternative options to try instead.
Wicker baskets and galvanized metal tubs make a classic container for your spruce, or else a wooden crate can give a handmade, rustic look – or paint it in a muted blue-gray for a Scandi mood.
Alternatively, repurpose a knitted blanket or fur throw, or sew together interesting pieces of vintage fabric you've picked up in a second-hand shop.
Long lengths of colorful ribbon tied to the trunk will also create a jolly vibe, while sturdy cardboard gift boxes are neat and festive (and can be customized with trims).
Sign up to the Homes & Gardens newsletter
Decor Ideas. Project Inspiration. Expert Advice. Delivered to your inbox.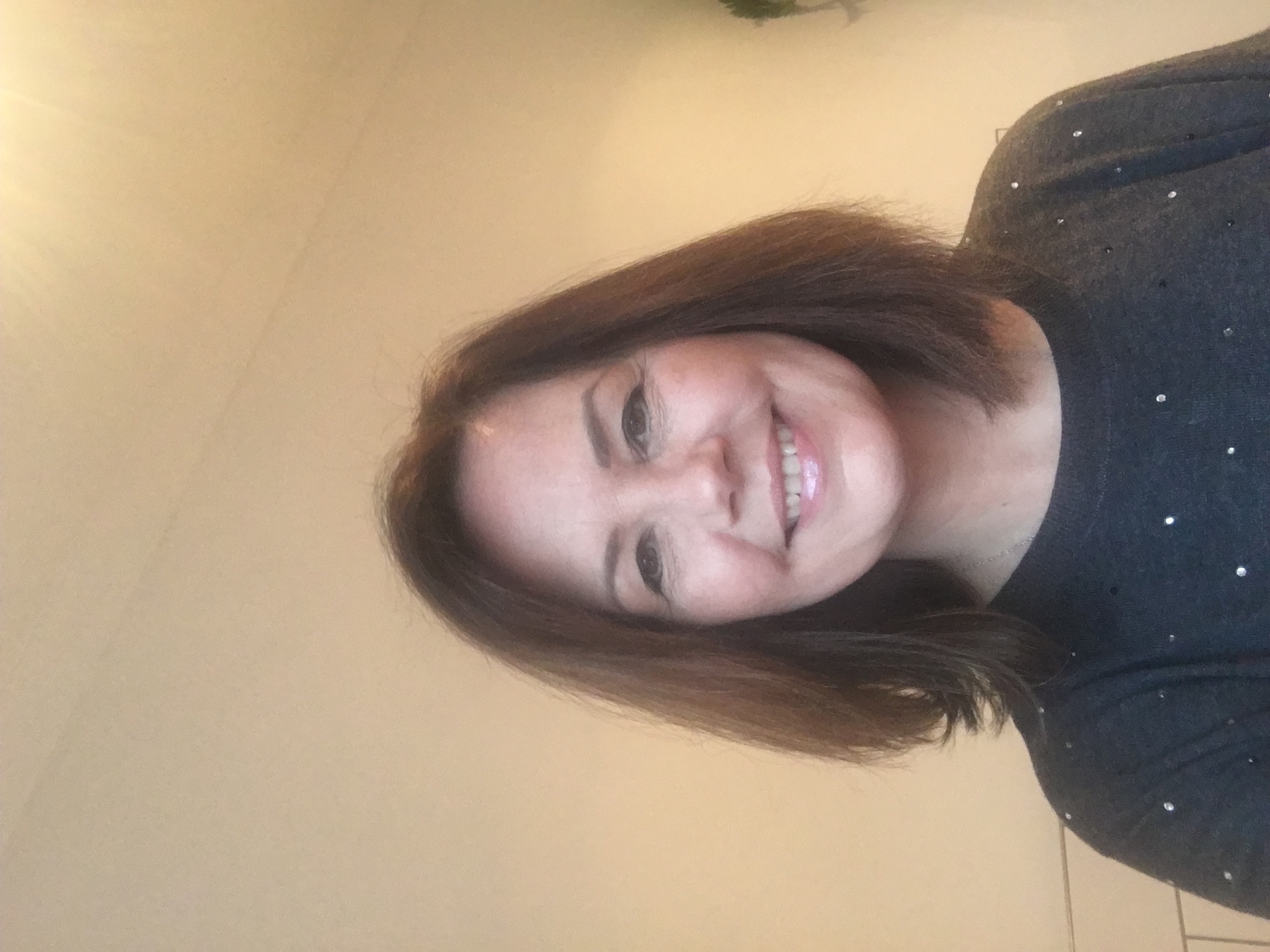 Lisa is a freelance journalist who has written about interiors for more than 25 years and has worked on all the major homes titles, primarily Ideal Home, but also including Homes & Gardens, Country Homes & Interiors, Style at Home, Livingetc, Woman & Home, Easy Gardens and Good Homes magazines. Lisa writes about interior design and decor ideas for Homes & Gardens.