This easy trick made my Christmas tree look better – and I didn't need to buy a whole new tree
This easy fix has given my existing Christmas tree new life and made it a worthy focal point for my Christmas decorations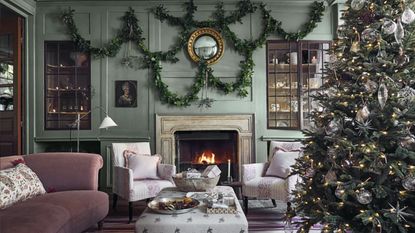 (Image credit: Simon Bevan)
As someone who loves her artificial Christmas tree, I am always looking for new ways to make it look more luxurious each year – especially as years of taking it in and out of a box leaves the branches looking a little lackluster and in need of some lift.
I have tried a few ways of making a Christmas tree look fuller over the years, but this year I finally admitted that my beloved family tree required more drastic measures, and that is when I came across a trick for adding extra foliage.
I learned this trick when I was reading about the famous Rockefeller Tree in New York City and found out that extra branches are added to the tree before lighting every single year.
Here I explain how I bolstered my Christmas tree ideas and breathed new life into my generations-old tree.
How I made my Christmas tree look more luxurious
1. Start with the original tree
I started by putting my existing Christmas tree up first to get a sense of what I had to work with and how much garland I may need to enhance its look. I have to admit that my tree has been used and loved since before I was born, so it definitely looked a little worse for wear. As someone who sees Christmas as a time for sentimentality, I couldn't bare to part with it.
One of the first steps when decorating a Christmas tree is always to fluff the branches (especially on artificial trees). I started at the bottom and worked my way up, fluffing the faux needles up from where they had been crushed in the box and rearranging the branches to cover some of the larger gaps where possible.
After this, I took stock of what I had to work with and went on the hunt for some Christmas garland ideas and fir swags that would match my tree.
2. Add garlands
While many think that garlands are only good for Christmas table garland ideas and Christmas window decor, these chunky sections of faux fir and pine trees can help to make any Christmas tree look fuller.
I decided on this non-lit Christmas garland I found on Amazon to add to my tree like I would Christmas tree ribbon ideas to fill in the gaps and add depth and additional texture. I was worried that the garland being a slightly different shade to my tree would make the tree look tacky, but the slight tonal difference actually made the tree look a little more real and a little less artificial.
I used a zigzagging technique I learned while trying a new Christmas tree lighting technique to cover the areas of the tree that were visible (not wasting any garland on the back of the tree that was pushed against the wall) and pushed the garland back on the branches to fill the gaps. I made sure to do a little more 'fluffing' once it was in place too to incorporate the new branches.
What's more, this method can be used for real Christmas trees too, with real fresh foliage garlands available online.
Non-Lit 9-Foot Christmas Garland
This green Christmas garland features realistic-looking life-like branches that are fully posable, which will be a great addition to your Christmas tree.
Artificial Pine Needle Stems
These classic pine picks feature plastic pine needle branches attached to a wire stem, which you can easily shape and arrange to your liking.
On Sale
Fresh Noble Fir Woodland Foliage
Spruce up the spaces you share with loved ones by adding real, refreshing greenery to your seasonal display. Lush noble fir tips bring instant countryside charm to your gatherings.
3. Add lights and decorations to disguise the added foliage
Once the entire garland was in place and I was happy with the positioning (and content that there were little to no gaps left in the faux foliage) I moved on to adding my Christmas light ideas and carefully selected ornaments.
I made sure to fill any remaining gaps with larger baubles and wave the lights in amongst the garlands to incorporate my additions into the tree more effectively.
My old tree looks almost new, and I have managed to keep the tree that means so much to me. I think the little extra effort has been worth it.
How do you decorate a Christmas tree so it looks full?
One of the best ways to decorate a Christmas tree so that it looks fuller is to fluff the branches as you work – especially on an artificial tree. This can take some time and patience but pays off in the end.
You may also want to consider using thicker ribbon decorations to bulk out your tree and fill in spaces that fluffed branches don't quite cover.
How can I make my sparse Christmas tree look better?
If you have a particularly sparse Christmas tree then it may be worth embracing the existing structure and going for a minimalist, Scandinavian decorating scheme. Using smaller tree decorations, minimal delicate lights, and incorporating more natural materials throughout the decor in your home can make a sparse tree look intentional.
Sign up to the Homes & Gardens newsletter
Decor Ideas. Project Inspiration. Expert Advice. Delivered to your inbox.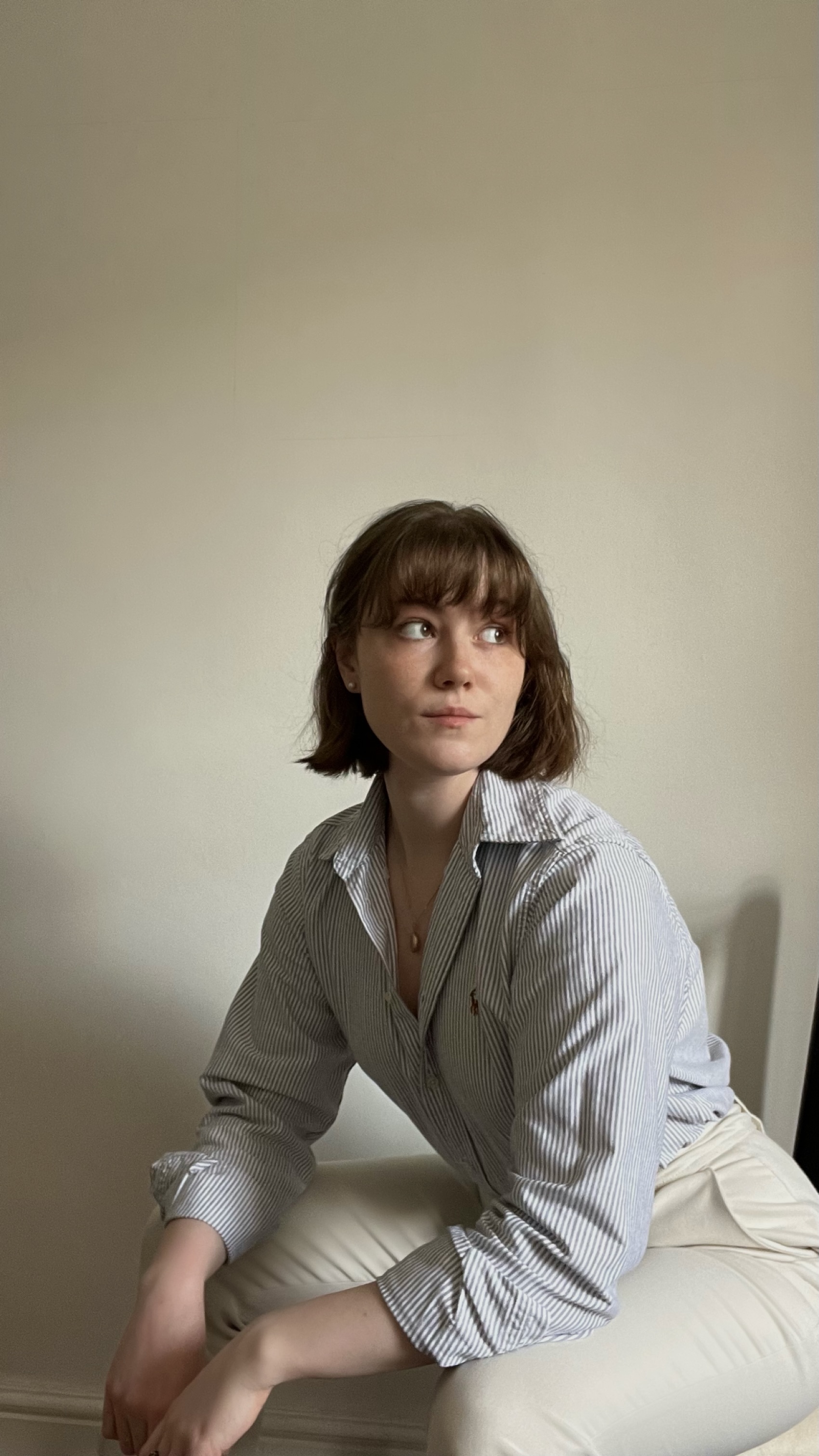 Chiana has been at Homes & Gardens for a year, having started her journey in interior journalism as part of the graduate program. She spends most of her time producing content for the Solved section of the website, helping readers get the most out of their homes through clever decluttering, cleaning, and tidying tips – many of which she tests and reviews herself in her home in Lancaster to ensure they will consistently deliver for her readers and dabbles in the latest design trends. She also has a first-class degree in Literature from Lancaster University.