Christmas window decor – 20 festive ideas to enjoy indoors and out
These Christmas window decor ideas, filled with both whimsy and style, will help you feel festive inside and out with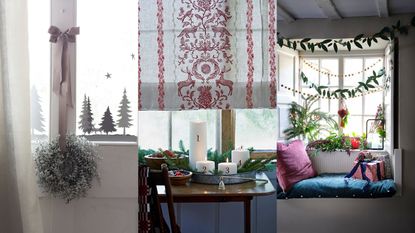 (Image credit: Future)
There's nothing like Christmas window decor to create festive curb appeal. After all, it may be cold outside, but by adding whimsical touches to your scheme, you're sure to warm hearts from the inside.
While your windows aren't likely to be central to your Christmas decor ideas, creating little pockets of holiday fun around the house is important to creating an immersive magical feel.
'We often dress the home for Christmas, from wreaths to garlands and bowls filled with clementines and pine cones, but windows are so often overlooked!' says Juliette Thomas, Founder and Director at Juliettes Interiors.
Christmas window decor ideas
From string lights and quirky garlands to indoor wreaths and outdoor window boxes, we asked the experts to share their favorite Christmas window decor and found some stunning ideas for festive displays.
1. Create a wintery scene with miniature houses
Windows, much like Christmas fireplace ideas, truly come into their own at this time of year. They offer up extra surface space for decorating, and if you're clever about it, have the added benefit of creating atmosphere both inside and outside your home. Not every Christmassy arrangement has to include greenery; create a wonderfully wintery scene using light-up ornaments – not only will they look beautiful during the day, they'll also offer up a warm and inviting glow when darkness falls.
'We have so many friends and family visiting us over Christmas, so we like to make sure the entrance to our home looks festive yet elegant. In our porch windows, we like to add rows of white ceramic houses filled with LED tealights to create a pretty miniature village that guests can see before they've even stepped foot inside – it's always a lovely talking point,' says Suzy Humphreys, founder of Layered Lounge.
2. Hang baubles
Your Christmas tree ideas can be repurposed for windows. 'If garlands and wreaths feel a bit much, take a less is more approach by hanging decorative baubles at varying heights in your windows,' says Connor Prestwood, interior designer at Dowsing & Reynolds. 'You could take it a step further by adding some LED micro fairy lights for a minimal, yet truly beautiful, look.'
If you're unsure about attaching baubles directly to your window, you could always hang them from a garland above, instead. Keep it relatively low, or choose a design with trailing greenery so it can be seen from the outside, too.
3. Create a homey feel with a garland of Christmas cards
Christmas cards are such a lovely way to spread joy over the holiday season, but it seems such a shame to get rid once celebrations end. A sentimental – and sustainable – alternative is to upcycle them into paper decorations, such as a cheery garland like this one. It's ideal for framing a window, and can be easily added to year upon year.
4. Take a pared-back approach
If you're anything like us, you'll find yourself in the festive spirit long before December. While we wouldn't expect you to go all-out on your Christmas living room ideas quite yet, window sills offer up an opportunity to introduce a subtle festive touch before – and after – the holiday season takes hold.
For an all-natural look that can be enjoyed long before the big day arrives, opt for a plain white vase so the greenery remains the focus, and keep things simple with some muted paper decorations. The beauty of this idea is that you can fill out the arrangement as the date nears; consider adding in more dense foliage like fir and holly, then decorate the branches with colorful ornaments for extra festive color and sparkle.
'If you're graced with deep window sills, you could add in some lanterns too. Nearer to the big day, I like to fill mine with a mixture of LED pillar candles and pinecones scented with festive fragrance oil. I also fill a couple with marron glacés, which is a real treat for our grown up guests!' says Suzy Humphreys.
5. Coordinate from top to bottom
Christmas garland ideas of foraged foliage across a windowsill is a great way of bringing the outdoors in, but if you wanted to up the festive ante, consider adding in complementary decorations across the upper half of the window, too. This could be in the form of a garland, window stickers or trailing fairy lights, but for us, hanging glass baubles in the window offers the perfect finishing touch, and makes for a lovely Christmas window decor idea that can be appreciated both inside and out. Coordinate with your Christmas wreath ideas to ensure a stylish and coherent scheme.
6. Repurpose wall hangings
Traditional hanging decs may be thought of as Christmas wall decor ideas, but they can look equally as striking strung up in windows. Scandi-inspired snowflakes and stars are as on trend as ever this year, and if you're clever with your Christmas lighting ideas, can create a particularly beautiful silhouetted effect.
'Intricately-cut paper decs are great for this too – you could even have a go at crafting your own for a touch of homespun charm,' says Lucy Searle, global chief and editor of Homes & Gardens.
7. Add a pop of color
Windowsills offer an opportunity to create intentional pockets of festive color around your home, even if you've opted for a fairly neutral scheme overall. It's also worth bearing in mind that if you're looking through windows from the outside in, neutral decorations can look a little hazy behind a pane of glass, so if you want them to charm, don't hold back – go bright and bold with your color choices.
'There's something magical about peeking into the windows of a beautifully lit house at Christmas and seeing all the wondrous things inside. To give your neighbors a taste of the season, display a few key festive pieces for an eye-catching display, the more colorful the better,' says Gisela Graham, CEO of Gisela Graham.
Bold colors won't have the same dramatic effect when night falls, it's true, so take inspiration from this example and cast shadowy silhouettes with flickering tea lights for a display that's eye-catching at any time of day.
8. Hang a festive blind
Altering your window dressings can transform the look and feel of a room, so use the holiday season as an opportunity to make a more permanent decor change. Here, the home owners have chosen a beautiful, forest-inspired embroidered blind. Whilst the red palette compliments their folksy festive theme perfectly, a few simple changes to the sill decor will see it transition through seasons with ease.
9. Remember the frame, too
Whether you're decorating windows or glazed doors, why not jazz up the frame with some smaller Christmas wreath ideas? One for each window with matching ribbon will bring a cohesive feel to your decor and to your Christmas windows.
10. Branch out
If you've gone to the effort of crafting a beautiful Christmas tree, it makes sense to display it in your window, where everyone can appreciate it. Ensure the lights go on at night to create a beautiful scene from outdoors, too.
11. Turn a window seat into a cozy Christmas hideaway
Christmas decorations can not only make your windows look festive, but feel festive too. If you have a window seat in your home, turn this perch into the perfect cozy hideaway for quiet moments away from the Christmas chaos. In this example, garlands of winter leaves and hanging star decorations are strewn from the top of the shutters, while the bench below is equipped with blankets and cushions in festive prints, and makes for an excellent addition to farmhouse Christmas decor ideas.
12. Warm up your window display with candles
'Helping to create a welcoming home upon arrival, decorative lights or candles can help to create the perfect cozy abode,' says Thomas. 'We love to dress windows during the festive period with beautiful starred lighting designs or a few decorative candles.'
As well as being a mainstay of Christmas mantel decor ideas, candles make a great addition to windowsills. During the day, they help to add warmth to the cool winter sunlight – as demonstrated in this example – while at night time, they help window panes become a source of golden reflections, rather than pure darkness.
13. Repurpose decorations from other parts of the home
Windows don't necessarily need their own dedicated decorations – think about how you can repurpose extra decorations from elsewhere in the house. If you're working out how to make a Christmas garland for a staircase, think about making one for a window too. In this example, a window has been decorated with a garland made from gold Christmas crackers, as well as two framed wreaths.
'Windows offer a great opportunity to utilize many different types of decorations,' says Rikke Blaesild, Range and Design Manager at JYSK. 'Hanging decorations such as baubles and ornaments are a great way to add a festive element without spending lavishly on additional items, as they can be placed where required and personalized to each window set-up.'
14. Tie in your window with your Christmas tree
Using decor from other parts of the home can have aesthetic as well as practical benefits, helping to acheive a sense of continuity. If the window in question is in the living room, ensure its decor ties in with your Christmas tree ideas.
'Decorations look fabulous wrapped and draped around windows,' says Thomas. 'Keep the tree in the same color and theme to ensure your décor is connected.' In this room, the window garland features blue baubles and gold paper snowflakes, which tie in not only with the decor on the nearby tree, but the color scheme of the whole room.
15. Fill a window sill with seasonal florals
Incorporating florals into your Christmas living room decor ideas and beyond helps bring a feeling of freshness and vibrancy to a festive room – and when used on the window sill, contributes to a sense of bringing the outdoors in. In this home, a decadent array of flowers in icy pastels tumbles over the window ledge, onto and around a seating area, creating a really special and celebratory moment amid the Christmas decor.
16. Show the outdoors some love with window boxes
Choosing window decorations isn't necessarily an indoor pursuit – dressing up your windows is an important part of outdoor Christmas decor ideas too.
'See Christmas in a whole new 'leaf' by filling your window boxes with unique, pre-lit faux arrangements,' says Samantha Candela, Christmas Merchant at Grandin Road. They offer pre-arranged fillers bedecked with lights, baubles and more, but you can also consider doting decorations among your existing plants, or adding a statement bow to the front for an easy festive swap.
17. Wreaths are for windows too
From offering a festive welcome at your front door to providing focus to your Christmas wall decor ideas, wreaths are a versatile tool in holiday decoration. They can also make for an impactful addition to windows, particularly due to their two-sided nature – choose a wreath that looks just as good on the back as it does the front, and your window decor will look great from outside as well. In this festive living room, double wreaths on adjacent windows creates an organized, thoughtful look.
18. Add some sparkle with string lights
'Lighting is an excellent way to add a festive feel to a window display, with a warming contrast against the outside,' says Blaesild. While your Christmas fireplace decor might be the cozy heart of the room, electrical lighting can help transport this feeling elsewhere with ease. 'Lighting displays can often be achieved with minimal effort, but offer the desired effect, such as placing lanterns or vases filled with string lights on a window sill for a warming glow.'
Fairy lights dangling from the tops of windows add gentle sparkle, while you may also want to consider swapping in bulbs for your candles. 'With battery candles now widely available, this is a much safer option which can be popped on a timer for when darkness begins to fall,' says Thomas.
19. Decorate your window panes with stickers
Decorating around your windows may be your first port of call, but consider how you can add a magical touch to the glass panes themselves. Stickers are a simple addition that can create a big impact on your window decor, and work especially well when chosen in designs that reflect the outdoor world. Snowflakes are an enduring favorite, while the silhouette of a snowy forest that runs along the bottom of the glass panes in this front door create an enchanting moment amid the Christmas hallway decor ideas.
20. Remember to decorate your view too
Your window sill may look great, but if you find yourself looking out onto a decidedly unfestive view, the festive feeling can fall flat. Head outdoors and have a think about how you can make the outside area around your window feel a little more Christmassy. In this example, delicate snowflake decorations have been hung from the tree branches that cross in front of the candle-lined window, making for a white Christmas whatever the weather.
What can I put in my windows for Christmas?
Windows aren't always the easiest part of the home to decorate from Christmas, as there is already so much going on visually. Christmas decorations should still allow the likes of curtains and blinds to be functional, so if you're looking to add decor within the window area, choose smaller pieces like candles, miniature ornaments, slim wreaths and daintily hung baubles that won't interfere too much with daily usage. If you have a lovely view, try not to obscure it and continue to allow lots of natural light to flow through the window by choosing less bulky decor options.
How do you hang Christmas decorations on windows?
For hanging larger items like wreaths to your windows, choose adhesive hooks that are suitable for attaching to glass, and then use the likes of fishing wire to create an attachment – try to keep the line short so that the foliage of the wreath can cover the adhesive hook, making it look like it is floating effortlessly.
If you're looking to hang the likes of baubles or tree decorations from the head or soffit of the window, look for adhesive ceiling hooks, and again use fishing wire cut to the appropriate length to attach your decor to the space above the window. Choose different lengths of fishing wire for each decoration to create an undulating display.
If you've gone to the effort of crafting beautiful, homemade decorations, it makes sense to hang them in your window, where everyone can appreciate them. These rustic hearts suit farmhouse Christmas decor ideas down to the ground, and are so easy to make; simply thread foraged berries onto shaped wire and fashion a small loop at the top before cutting off the excess. Thread onto twine and hang from a branch for a seasonal display that compliments the countryside views beyond.
/Image credit/ Future
If you've gone to the effort of crafting beautiful, homemade decorations, it makes sense to hang them in your window, where everyone can appreciate them. These rustic hearts suit farmhouse Christmas decor ideas down to the ground, and are so easy to make; simply thread foraged berries onto shaped wire and fashion a small loop at the top before cutting off the excess. Thread onto twine and hang from a branch for a seasonal display that compliments the countryside views beyond.
/Image credit/ Future
If you've gone to the effort of crafting beautiful, homemade decorations, it makes sense to hang them in your window, where everyone can appreciate them. These rustic hearts suit farmhouse Christmas decor ideas down to the ground, and are so easy to make; simply thread foraged berries onto shaped wire and fashion a small loop at the top before cutting off the excess. Thread onto twine and hang from a branch for a seasonal display that compliments the countryside views beyond.
/Image credit/ Future
Sign up to the Homes & Gardens newsletter
Decor Ideas. Project Inspiration. Expert Advice. Delivered to your inbox.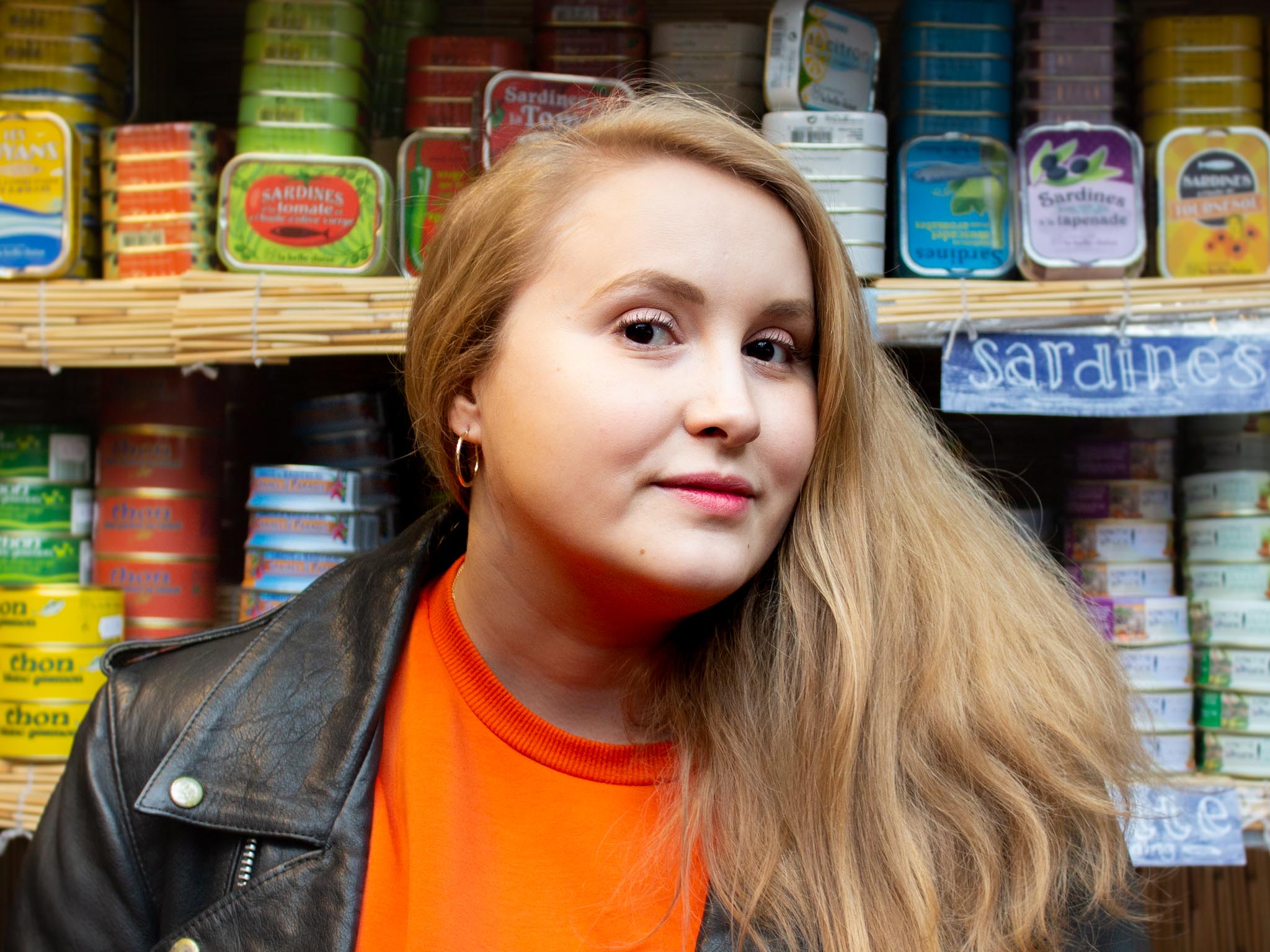 Ailis started out at British GQ, where a month of work experience turned into 18 months of working on all sorts of projects, writing about everything from motorsport to interiors, and helping to put together the GQ Food & Drink Awards. She then spent three years at the London Evening Standard, covering restaurants and bars. After a period of freelancing, writing about food, drink and homes for publications including Conde Nast Traveller, Luxury London and Departures, she started at Homes & Gardens as a Digital Writer, allowing her to fully indulge her love of good interior design. She is now a fully fledged food PR but still writes for Homes & Gardens as a contributing editor.