Christmas mantel decor ideas – 15 fabulously festive mantelpieces
From seasonal florals to fabulous fairy lights, Christmas mantel decor ideas help create a warm heart to festive decor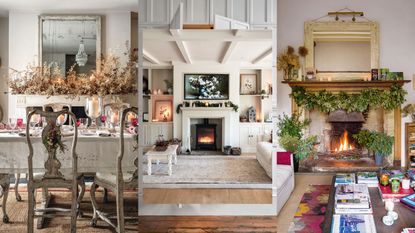 (Image credit: Future)
Sign up to the Homes & Gardens newsletter
Decor Ideas. Project Inspiration. Expert Advice. Delivered to your inbox.
Thank you for signing up to Homes & Gardens. You will receive a verification email shortly.
There was a problem. Please refresh the page and try again.
While the tree may be the star of the show, Christmas mantel decor ideas can be the real heart of your festive design scheme.
The fireplace is the part of the house where the most convivial moments of the holidays are often shared, and should therefore be a focal point among your Christmas decor ideas.
The festive season is a great excuse to either go big and bold with your mantelscaping – just take a look at Kelly Wearstler's festive mantel decor design for inspiration – or adopt a more subtle approach accented with hints of holiday glimmer.
Christmas mantel decor ideas
Whether you're looking to light up your evenings with candles, celebrate nature with scented garlands or get ready for Santa with a row of stockings, we've found some inspiring Christmas mantel decor ideas and asked the experts for their tips too.
1. Decorate a mantel with a paper garland
The festive season is a time to celebrate with family and friends, so get the whole brood involved by making paper ring garlands to decorate the mantel come Christmas. Not only fun and playful, but this simple decorating idea is also cost-effective too – perfect if you've spent your yuletide budget on gifts and Christmas ornaments.
2. Add subtle sparkle
If you prefer a classic look, add subtle sparkle and sophistication with indoor Christmas lights. 'One of the main wonders of Christmas mantel decor is the lights, and getting yours perfect can really add the finishing touches to any Christmas-inspired decor,' says Connor Prestwood, interior designer at Dowsing & Reynolds. This simple yet decorative look is completely foolproof as it can be recreated in an instant.
3. Stick with one color theme
If you love a sophisticated and tailored scheme, curate a look that carefully mimics the rest-of-the-room scheme. Mix ornaments are drawn from a single-tonal palette that echoes the room's scheme. This creates a satisfying sense of cohesion and calm. Rich colors, opulent decorations and fancy patterns all add up to a very lavish Yuletide.
4. Layer on winter foliage
Take a turn away from the traditional by crafting a winter garland made from in-season fall and winter foliage. Natural wreaths and Christmas garlands can be made with just-picked flowers, but it's also a great way to use up ones that are on their way out – blooms that are wilting but still have pliable stems can be braided and will dry nicely.
Hellebores, mimosa, gomphrena, and strawflowers are especially good choices for a mantel arrangement, as they're all very long-lasting and dry well. The colors of feel almost unreal (in the best way) and bring a sense of whimsy to your Christmas mantel decor ideas.
5. Drape your mantel with pine branches
'Green pine branches always bring a beautiful fragrance to any room without having to use a full tree,' says Angus Buchanan, creative director at Buchanan Studio. 'We like to arrange them in a large vase or laid over shelves or mantelpieces.' A simple, relaxed arrangement of pine branches can look super modern – as shown in this example – or can create a more traditional look when structured into a garland, making for the perfect addition to farmhouse Christmas decor ideas.
6. Tie organic scented objects into your garland
If you're wondering how to make a Christmas garland, you'll need to think about details as well as structure. If you're going for an organic look, consider adding details that not only look good, such as pine cone decorations, but that also smell great too. 'Bright, orange tangerines decorated with cloves also make for a beautiful display as well as a sublime scent whenever you walk past,' adds Buchanan.
7. Add a twinkling touch with fairy lights
To really elevate your mantel's Christmas garland ideas, make them absolutely unmissable with twinkling festive lighting.
'A mantelpiece is a great focal point of the room to make extra special at Christmas time,' says Chrissie Rucker, Founder of The White Company. 'I love to dress ours with greenery from the garden, or perhaps a faux garland, then wind in fairy lights – battery operated are such a great option here.'
8. Line up stockings for the whole household
Working out when you should put your Christmas tree up is obviously important, but remember that you can stagger your decorating to ramp up the sense of excitement. Adding a row of stockings to your mantel decor in the week, or even on the night before Christmas will give you a decorative addition to look forward to. Consider coordinating your stockings with your mantel decor – in this example, the stockings mirror the beautiful sandstone fireplace.
9. Put the focus on foliage
'Leaving the mantel just dressed in foliage can look beautifully simple,' says florist Nikki Tibbles, of Wild at Heart. Taking a pared back approach and allowing wintry greens to take center stage is a wonderfully contemporary mantel decor option for the festive season.
'For an unusual floral mantelpiece decoration, start with the foliage to create textures, body and shades. I love using pine, holly, eucalyptus, olive branches and mistletoe – herbs also work well, like rosemary.' This approach also works well for Christmas stair decor ideas involving a natural garland.
10. Create a cozy atmosphere with candles
Christmas fireplace decor is all about getting that warm glow to spread out across the whole room – and boosting your flame quota with a host of candles on your mantel is an excellent way to start.
'Arrange clusters of candles in different scents and sizes to create a bespoke scent for your home and fill it with beautiful, flickering candlelight,' says Emma South, fragrance and lifestyle expert at Jo Malone London.
11. Follow a color theme
The likes of red, gold and green are classic holiday colors but what if they don't work with your year-round decor? Follow a color theme for your Christmas living room decor ideas that reflects your personal style. On this mantel, festive decor has been chosen to match and complement the pink walls, including pink and white stockings, orange Christmas tree models, holly leaves for a little contrast and Christmas presents wrapped in complementary paper and ribbons.
12. Brighten your mantel with seasonal florals
Just because it's winter, that doesn't mean that nature can't bring a burst of color into your decor. Look to seasonal florals to create a blooming mantel display that feels at once festive and invigorating. In this example, a riotous mixture of red poinsettias, winter roses and berries make for a sensational holiday arrangement. Coordinate the same florals across your indoor wreaths to tie your Christmas wall decor ideas into the theme too.
13. Dot your scheme with leftover tree decorations
Chosen a slightly smaller tree than last year? If you find yourself with leftover decorations that don't have a branch to call home, bring them over to the mantelpiece. Arranging them among your candles, lights and floral display will help add a pop of color that ties in effortlessly with your tree design. They also work really well arranged on a sill as part of your Christmas window decor ideas.
14. Don't forget the dining room
While a Christmas living room mantelpiece may be where you initially assume your decorative focus should go, don't forget your dining room mantel, if you have one. The dining room is just as, if not more important than the living room on the big day, as the site of your festive feast, so get your Christmas dining room decor ideas in shape too. In this example, a traditional red and white theme is contrasted with a wealth of greenery on the mantelpiece, making the fireplace a key focus.
15. Dress your mantel with a classic garland
Fresh Christmas foliage is always our first choice for Christmas mantels and fireplaces because of the natural scents they will bring to your home's interior. However, if you don't want to make a garland yourself, faux will do just as well. You can add extra festive ambiance with twinkling fairy lights, candles and glittering ornaments.
Should I use candles to decorate a mantel for Christmas?
Candles are a wonderful way to create a warming, cozy feeling in a space at Christmas time – and they work especially well when positioned on a mantelpiece. Easier to light on a whim than the fire itself, their flickering glow is an excellent, subtle addition to the centerpiece of a living room and they can bring beautiful festive scents into the room too. If safety is a concern, you can now find authentic-looking electric candles – in tea light form and otherwise – which can be slipped with ease into all sorts of candle holders.
How should I decorate a fireplace for Christmas?
Decorating a fireplace is about more, of course, than the mantel. Look to the wall above, and consider swapping out a painting or mirror for a festive wreath – alternatively, drape a garland over your everyday decor to make it feel festive. Down below, bring a basket of logs into view for a festive feel, and pile another high with blankets for your guests to use at the fireside on colder evenings.
Sign up to the Homes & Gardens newsletter
Decor Ideas. Project Inspiration. Expert Advice. Delivered to your inbox.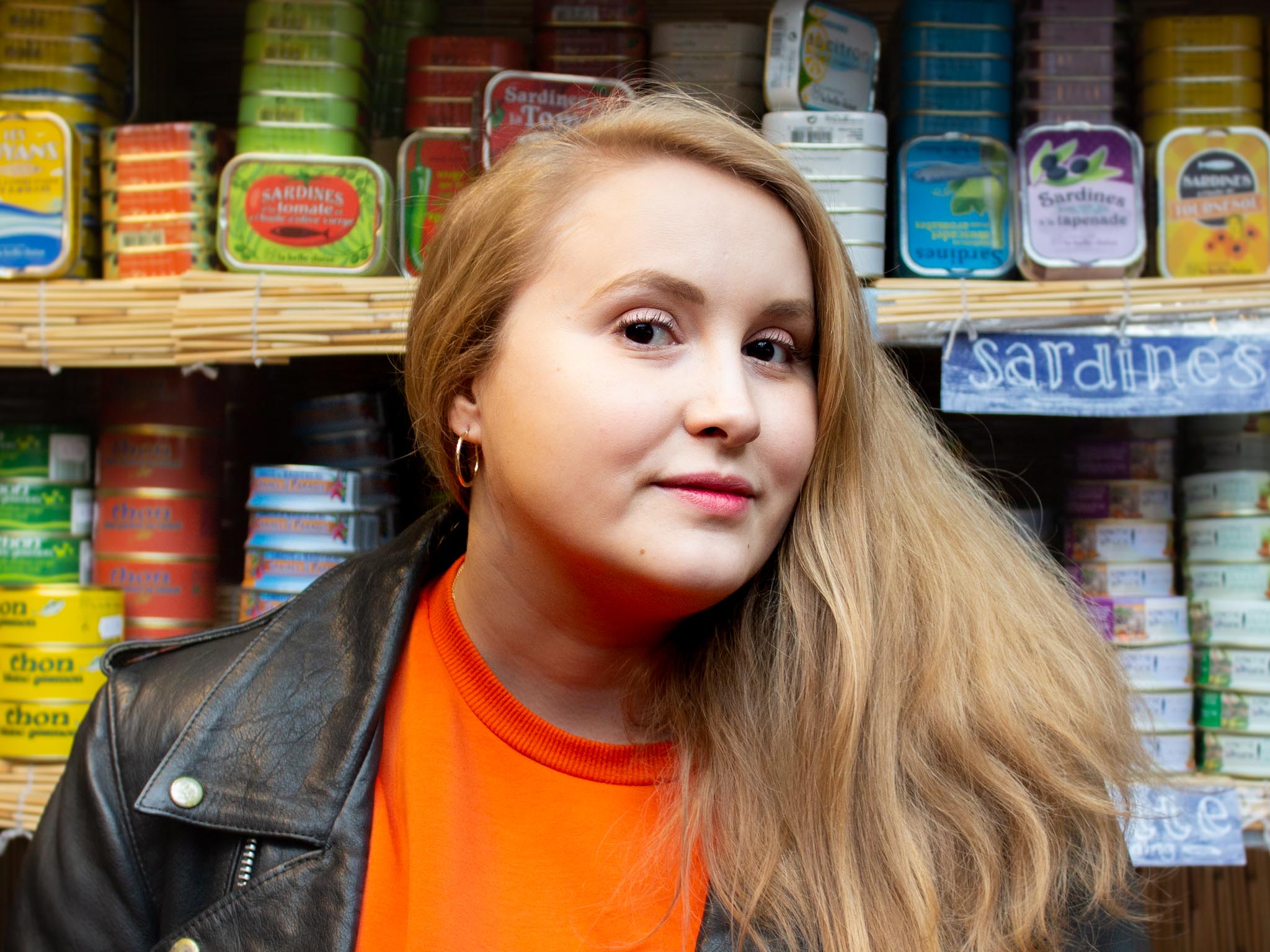 Ailis started out at British GQ, where a month of work experience turned into 18 months of working on all sorts of projects, writing about everything from motorsport to interiors, and helping to put together the GQ Food & Drink Awards. She then spent three years at the London Evening Standard, covering restaurants and bars. After a period of freelancing, writing about food, drink and homes for publications including Conde Nast Traveller, Luxury London and Departures, she started at Homes & Gardens as a Digital Writer, allowing her to fully indulge her love of good interior design. She is now a fully fledged food PR but still writes for Homes & Gardens as a contributing editor.