When to put up a Christmas tree? Surveys reveal a whole new answer for 2020
This year, we're doing things very differently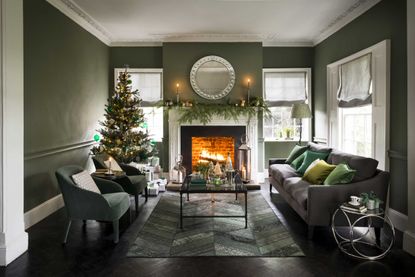 (Image credit: Future/Paul Raeside)
Sign up to the Homes & Gardens newsletter
Decor Ideas. Project Inspiration. Expert Advice. Delivered to your inbox.
Thank you for signing up to Homes & Gardens. You will receive a verification email shortly.
There was a problem. Please refresh the page and try again.
When to put up a Christmas tree has become something of a hot topic in the past week or so. Everything about 2020 has been different to years previous. From lockdowns and stay at home orders, to not seeing loved ones and holidaying close to home, these lifestyle-altering differences are set to continue from now until Christmas and into the New Year.
Yet when faced with adversity, us humans are strong of spirit and when the going gets tough, the tough get... decorating. Or at least that's what a number of surveys appear to be revealing this month.
Marks & Spencer polled 1,000 shoppers and over a third (35 per cent) said that they plan to put their Christmas decorations up earlier than usual this year and they're not stopping there. An equally substantial 35 per cent said that they planned to decorate their home with much more than before for the holiday season.
Similarly, NetVoucherCodes.co.uk surveyed 4,566 people last week and a fifth (20 per cent) have already put their Christmas tree up and a further 33 per cent plan to have their festive decorations up before the end of the month.
When to put up a Christmas tree?
Traditionally, people tend to decorate their houses for Christmas – and put up their Christmas trees – after the Thanksgiving holidays. Busier households often leave the task until the second or third week in December, grabbing the time when they can, in between the various other preparative tasks they need to tick off their list before the festivities begin.
Yet as we all know, 2020 has us all living decidedly different lives. We're all at home much more than previous years, whether working from home, or just staying indoors to avoid unnecessary contact. This affords us more time to plan ahead, including decorating earlier than before.
When should I put my outdoor lights up?
The simple answer is right now. Even if you're not sold on decorating your living room to look like Santa's workshop this week, you can still lift people's spirits by adding some lights to the front of your home.
And who knows? Your neighbors may follow suit, quickly transforming your street into a veritable winter wonderland.
Need to upgrade your outdoor lighting? Check out our pick of the best outdoor lights and decorations available now.
1. Best outdoor lights with color
Blue and Green Seaside string lights, $39.99, World Market
Add a touch of festive color to the outside of your home with these blue/green string lights. Each pack features 30 bulbs and, as they aren't too Christmassy, you can use them in summertime, too.
2. Best modern outdoor tree
Northlight Multi-color LED outdoor Christmas tree, $250, Macy's
Standing six foot tall, this simple tree features a mixture of 80 white and colored LED bulbs, topped with a white crystal-lit star.
The white metal frame is easy to secure in place, thanks to the included ground stakes.
3. Best freestanding outdoor decoration
Pre-Lit Wooden Christmas Tree, $64.99, Kirklands
Pop this pretty tree by your front porch to add a little festive joy to your home. Pre-lit and made of wood, it's powered by two AA batteries for convenience.
4. Best outdoor lighting bundle
Outdoor Pre Lit Porch Bundle, £149.99, Lights4Fun
Everything you need to add a touch of festive magic to your doorstep. Each bundle contains two pre-lit mini trees, a pre-lit wreath and a pre-lit garland.
5. Best outdoor pre-lit tree
Indoor Outdoor Alpine fir tree, £145 for a large, Cox & Cox
Perfect for indoors or out, and available in two sizes, these handsome Nordic-style trees come pre-lit with warm white lights and feature snow-dusted branches.
When should I put my Christmas decorations up?
If you're taking the two-stage approach (decorating outdoors now and following later with indoor decorations) then aim to put your tree and all the rest up anytime from December 1st onwards.
If you tend to just decorate indoors, then it's completely up to you when you start, so why not plan ahead and put some time aside to get in the festive mood?
Scroll down to see our choice of the best Christmas decorations available now.
1. Best bauble garland
Mercury Glass Ornament Garland, $48, Anthropologie
Ideal for decorating your mantle, tree or banister, this classy glass bauble garland measures 72 inches (almost two metres) in length.
2. Best artificial tree
National Tree Company 6ft lit Artificial Christmas Tree, $172.11, Amazon
Available in all sizes from 3ft right, through to an enormous 16ft, this six-footer comes pre-lit for convenience and the hinged branches make it extremely easy to put up and decorate.
3. Best tree decorations to give hope
Travel Glass Baubles, £12.50 for four, Marks & Spencer
All going well, the prospect of travelling abroad next year isn't a too distant one so let these delicate tree decorations be a sign for your plans for 2021.
4. Best tree topper
Maddox Star tree topper, £10, Garden Trading
Also available in Blue, this simple, yet beautiful tree topper will provide the perfect finishing touch for your tree this Christmas.
5. Best garland wreath
Lit Faux Foliage Garland, £28, Next
Measuring a meter and a half long, this decorative garland features faux pine branches, leaves, red berries and warm LED lights.
Drape over a banister, mantle or around a doorway for a fabulous festive finish.
So when should you really put your Christmas decorations up? The easy answer is as soon as possible.
If the simple act of introducing twinkling lights and festive decorations to one's home makes us (and others) feel hopeful for the future, then we're all in.
Sign up to the Homes & Gardens newsletter
Decor Ideas. Project Inspiration. Expert Advice. Delivered to your inbox.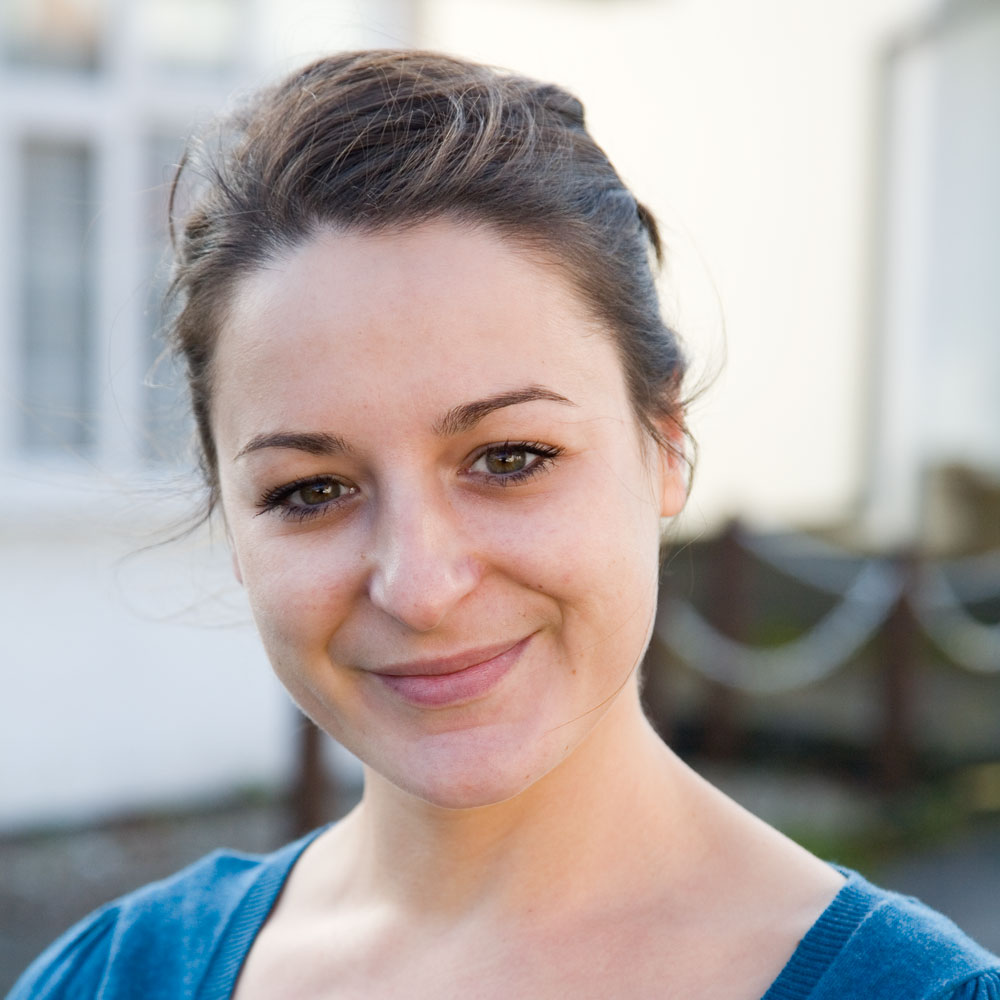 Ginevra Benedetti is Associate Editor on the Homes Content Team at Future. She has been writing about interiors for the past 16 years on the majority of Britain's monthly interiors titles, such as Ideal Home, Country Homes & Interiors and Style at Home, as well as Livingetc and of course, Homes & Gardens. This naturally lead her into writing for websites like HomesandGardens.com.