Maximalist Christmas decor ideas – 7 ways to create a colorful, joyful and wonderfully indulgent seasonal scheme
There is no better time to embrace maximalism than at Christmas, and we're here to show you how maximalist Christmas decor can be beautifully sophisticated and stylish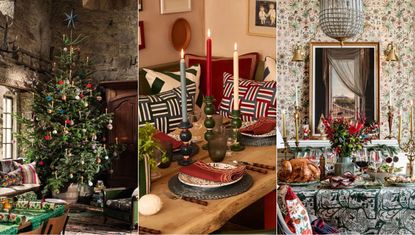 (Image credit: Jon Day Photography / Designers Guild / Trenoweth House | Birdie Fortescue | Mind The Gap)
What better way to celebrate the most wonderful time of the year than with maximalist Christmas decor – a true celebration of all things fun and festive.
Many of us take a 'more is more' approach with our Christmas decor ideas, as it helps to make our homes feel more special and unique for the season, and maximalist Christmas decor is all about filling your home with an abundance of festive decorations that bring beautiful color, life and character to the space.
From classic maximalist decorating techniques, such as embracing a playful use of color and pattern, to seasonal styling tips that really make the most of areas such as your mantel and dining table, this is how to create a stand-out maximalist Christmas.
7 easy ways to embrace maximalist Christmas decor
In recent years, more and more of us are taking bigger and bolder risks with the designs of our homes, and are embracing more colorful, unique and maximalist schemes that truly reflect our style and personality – and there is no reason why this approach cannot translate to our Christmas decorating, too.
From giant Christmas trees to unique ornaments and breathtaking Christmas tablescapes, our favorite maximalist Christmas decor ideas are guaranteed to uplift your home with an inviting and indulgent festive cheer.
1. Be bold with color and pattern
'I don't ever really adopt a 'theme' at Christmas, I let myself be drawn to certain color combinations and patterns and then I just go for it and don't hold back,' says interior designer, Molly Mahon.
From layers of traditional Christmas colors and patterns, shown beautifully in the Christmas dining room above by Mind The Gap, to more modern Christmas decor ideas that use brighter, bolder palettes inspired by dopamine decor, a playful use of color and pattern will always be at the heart of maximalist decorating ideas.
Interior designer Artem Kropovinsky, founder of Arsight also advises, 'When combining contrasting patterns and decor, lead with one key bold item, such as a piece of artwork, furniture or wallpaper, then use other accessories and decorations in similar-toned accent shades, as this will help the scheme feel more united and well thought-through.'
UK-based designer and printmaker, Molly Mahon, runs a colorful design studio that sells beautiful hand-printed wallpaper, fabrics, homeware and more all over the world.
2. Make the most of your mantel
Many of us embrace mantel decor on our fireplaces all year round, enhancing this inviting focal point with even more character and visual interest, and when it comes to Christmas mantel decor, we think, the bigger the display, the better.
'One of my biggest joys is making DIY Christmas decorations with my children using hand-block printed wrapping paper, creating anything from printed bunting to paper chains. Paper stars are also simple to make, and are really effective at creating a cheerful display. Place them on your mantlepiece and it will instantly look festive and full of joy and love, and that someone has gone to the effort of making something lovely,' says designer, Molly Mahon.
From handmade decorations to Christmas ornaments, cozy candles, Christmas garlands, and more, when styling a mantelpiece, remember to layer objects of different heights, textures, and colors for a real maximalist look.
3. Take the lead from your existing decor
If your home is already a homage to joyful maximalism, then simply take the lead from this style and your existing room color ideas for your maximalist Christmas decor – guaranteed to create a wonderfully immersive effect.
As shown here in this cozy dining area by Birdie Fortescue, the colorful candles, candleholders, and tableware complement the patterned cushions beautifully; a wonderfully modern take on using traditional Christmas colors to maximalist effect.
4. Curate a stand-out Christmas tablescape
'I am a big believer in celebration tables, beautifully dressed with colorful linens and decorations, don't hold back with your Christmas table decor, layer up the surface with whatever takes your fancy. You can go to town with foraged flowers, fruity displays in colorful glass, tall slender candles, and more,' says designer, Molly Mahon.
From patterned tablecloths and colorful tableware to impressive Christmas table centerpieces, if you're thinking of embracing maximalist Christmas decor but are unsure on where to start, then your dining table is the perfect place to experiment and create an impressive maximalist statement.
5. Make a statement with festive foliage and flowers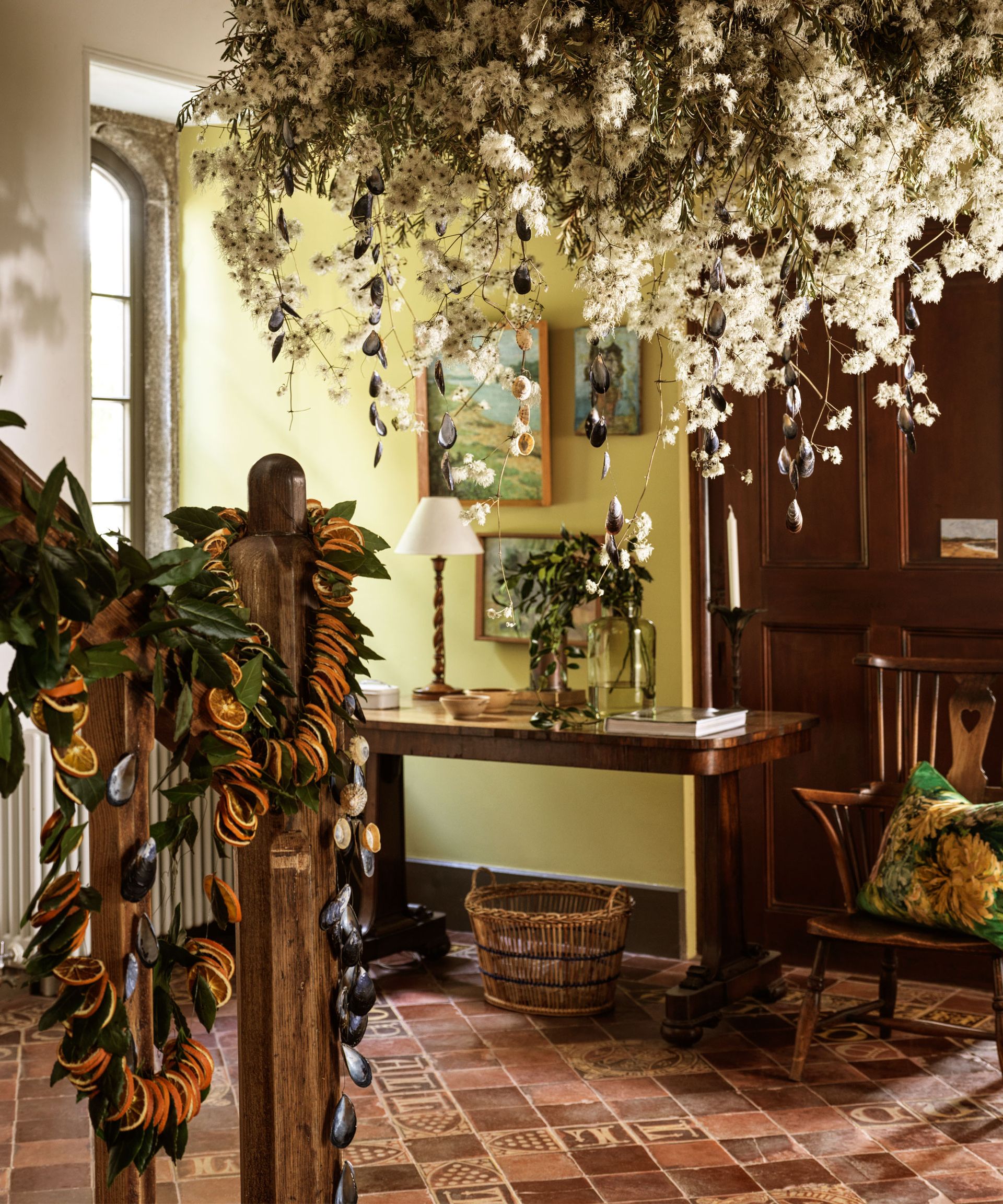 'I love Christmas foliage displays that are a bit over the top. Think glorious garlands and wreaths hanging wherever they can throughout the home, and the more unique in design, the better,' says Sue Jones, co-founder and creative director of OKA.
Festive foliage and flowers used for garlands, Christmas wreath ideas, and more are a Christmas tradition for many, and can really transform the inside and outside of your home with beautiful natural character.
Here, two beautiful seasonal arrangements uplift the traditional entryway with stunning decoration. The hanging flowers create a magnificent statement, with the dried orange decorations and greenery used for the Christmas staircase, creating a wonderfully rustic and homey feel.
As well as placing a Christmas wreath on your front door for outdoor Christmas decor, for a maximalist look, hang wreaths in your windows and on walls in different rooms in the home too; establishing an inviting indoor-outdoor feel.
We explore more rustic Christmas decor ideas in our dedicated feature.
Sue Jones is the Co-Founder and Creative Director of British design brand, OKA. Founded in 1999 with Lady Annabel Astor and Lucinda Waterhouse, the brand has over two decades of collections and 13 experiential stores in the UK and three in the US.
6. Go big with your Christmas tree
What better way to embrace maximalist Christmas decor than with a ginormous tree for your Christmas tree ideas? If you have the space, a tall Christmas tree can establish a truly magnificent effect.
Here, in a former Victorian vicarage in Cornwall, England, belonging to Amanda Back, head of communications at Designers Guild, she says of the space, 'As the rooms felt a little monastic, our task was to imbue them with character, each one needed a big piece to set really the tone.'
Adorn your Christmas tree with colorful or novelty Christmas ornaments to really complete the look.
7. Embrace a more is more approach to festive decor
When decorating your home with maximalist Christmas decor, the key is to embrace the classic, 'more is more' approach.
From decorating unexpected rooms in the home with festive decor, such as the kitchen, bathroom, and bedroom, to creating beautiful, intricate festive displays on mantels, tables, shelving and for Christmas window decor, Christmas provides the perfect time to be big and bold with decoration. Don't be afraid of going over the top, create a space that is a joy to spend time in over the holiday season.
FAQs
How can I make my house more Christmassy?
Whether you're a maximalist, minimalist, or sit somewhere in-between, there are a whole host of easy easy ways you can make your house more Christmassy.
From the humble Christmas tree and traditional wreaths and garlands, to having plenty of cozy candles, twinkling lights, and Christmas ornaments, a simple selection of festive decorations can easily make your house feel more Christmassy.
The key to decorating your home for Christmas is to decorate areas that will be seen and appreciated the most. Obvious and popular places to decorate include the front door and porch, entryway, and living room, but of course, we all use our homes differently, so if you spend more time in the kitchen or in your bedroom, bring beautiful festive decorations into these areas, too.
---
If you're looking for some further inspiration for your maximalist Christmas decor ideas, be sure to explore Anthropologie's Holiday Decor, the brand always have such colorful and unique festive decorations that are ideal for a maximalist scheme.
Sign up to the Homes & Gardens newsletter
Decor Ideas. Project Inspiration. Expert Advice. Delivered to your inbox.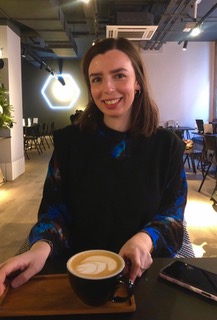 Zara joined Homes & Gardens in February 2022 as a Content Editor. After studying English Literature at University, she worked as an Ecommerce Website Editor, Content Writer and Buying Intern at multiple independent businesses within the luxury retail and lifestyle sectors. Her role at Homes & Gardens unites her love, experience and passion for the world of design and desire to create inspiring written content. She enjoys nothing more than discovering new trends, brands and products, whether that be in fashion, interior design or lifestyle.