Christmas table centerpiece ideas – 17 beautiful seasonal designs
Make your festive feast extra special with these inspiring Christmas table centerpiece ideas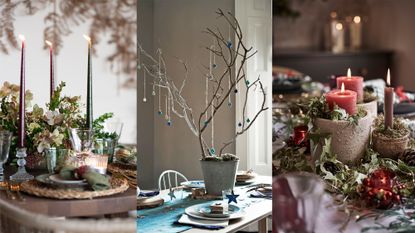 (Image credit: Philippa Craddock / Future / John Lewis & Partners)
Creative Christmas table centerpiece ideas are a wonderful way to dazzle dinner guests and give your dining space a festive focal point. Laying out your finest table linen, crockery and glassware will inevitably bring a sense of occasion to festive dining, but adding in a beautiful centerpiece provides that final flourish that unites the scheme.
Whether your Christmas dining table ideas are grand and formal or relaxed and low-key, putting together a centerpiece shouldn't be overly tricky and too time-consuming. With so much else to think about on the big day, a Christmas table centerpiece that can be set up with ease and the minimum of fuss is a must.
Christmas table centerpieces
When it comes to Christmas table centerpiece ideas there are no rules – they are an opportunity to inject personality and get creative. Provided they don't obstruct the table, the options are endless, from a simple cluster of candles to elaborate Christmas table garland ideas.
Christmas table centerpieces are a fabulous way to tie together your Christmas dining room decor or you could choose a specific theme to go with your menu. For practicality, consider something that is easily moved off the table to a nearby side table or console to help make space for the main event. To get you inspired we've rounded up an array of different looks and tips from the experts on how to create them.
1. Create an elegant winter floral arrangement
For a beautiful fresh centerpiece with a difference, switch the traditional Christmas foliage of holly and fir for a beautiful display centered around the hellebore, also known as the Christmas rose, suggests florist Philippa Craddock.
'The delicate color variations of the winter blooms can provide inspiration for the whole table. A seasonal hellebore can offer the perfect color combination with touches of burgundy, creamy white and a hint of lime for your candles, crystal, napkins and tableware. The design pictured features hellebores, buxus, skimmia, and limonium.'
2. Create a rustic gold centerpiece
For a show-stopping centerpiece that is easy to simple to create at home and brimming with natural charm, try spraying foraged branches in gold and arranging them in floristry foam. For best results choose a selection of foliage with varied textures and take a relaxed approach when arranging them, combining different sizes for a whimsical, rustic look. You can then use off-cuts to embellish Christmas table gift ideas.
'The table should look grown-up and sparkly,' says Simon Temprell, interior design manager at Neptune. 'This is a time for metallics, and you can mix several together if you wish: Gold, silver and copper mix beautifully.'
3. Keep it simple
If you're playing host then the run-up to Christmas can be a stressful time. There's no need to spend hours creating a homemade centerpiece, a simple bowl of baubles and colorful dinner candles can be just as effective for bringing festive joy to tablescaping, as demonstrated here by Plum & Ashby. Dotting around plenty of beautiful winter-scented candles is another quick way to create a warm welcome for guests which won't take too much time and effort.
4. Go for a woodland theme
Woodland is an enduringly popular Christmas decor idea. For a simple but effective woodland centerpiece, group rustic pots in different sizes filled with colored candles and top moss – placing the candles in sand will keep them upright. To finish arrange moss, foraged ivy and pine cone decorations around the base. In this scheme by John Lewis & Partners, textured Serax flowerpots that look like stumps of wood evoke a magical forest feel.
5. Create a sculptural Scandi centerpiece
To create a tablescape with big impact but with little effort, steady sculptural branches in a vintage galvanized planter and hang with your favorite baubles or decorations to match your Christmas kitchen decor or dining room decor. For a cool Scandi look try dainty blue glass baubles, or, to keep the kids happy, you could hang festive treats. For a look that is more elegant and less rustic try spraying the branches in white or metallics.
6. Add sparkle and shine with greenery
Create a stunning Christmas table centerpiece using seasonal flowers and winter foliage enhanced by candles and fairy lights to make the mood feel magical as day turns into night.
'Start with a theme for your display, perhaps a color or particular type of flower,' says creative florist, Philippa Craddock. 'To create a linear table display, set out long narrow containers filled with scrunched-up chicken wire and fresh water. I often use low, narrow outdoor plant troughs, sealing the drainage holes with waterproof putty.'
'Pack the containers with a mix of foliage and fresh blooms, using arching stems to disguise the troughs. Follow with focal details, such as potted cyclamens and garlands of greenery, spread evenly along the table.'
Finish off with pillar candles in tall holders, running the length of the table. Make sure the candles are at least 15cm above the display to avoid the natural materials catching fire. Add extra sparkle by wiring a set of micro lights into the foliage.
7. Make it a moveable feast
'Christms table centerpieces don't have to be foliage and flowers,' says H&G's Editor-in-Chief, Lucy Searle. 'Try candles in different colors and finishes and in a variety of shapes and heights. Add baubles, pine cone Christmas craft ideas and just a few sprigs of festive holly here and there. And make sure that it's not so big that guests can't see each other across the table.
'Arrange your centerpiece on a tray or low-sided basket that can be easily lifted off the table when you need space for serving dishes.'
'Try dressing your table with gifts, small accessories or tableware that you've collected from your travels or heirlooms from your family,' adds Matoula Karagiannis, Principal at Champalimaud Design. 'Each piece holds a story and will make for great conversation starters with your guests.'
8. Create a relaxed and rustic feel
'To create a full and inviting atmosphere in the dining room, you want to include as much as you can on your table without creating a cluttered and busy space, says Ailie Williams, stylist at Neptune.
'It's important to allow room for food and placemats when everyone is gathered to eat, so layering table cloths, runners and napkins, with a clustered row of spruce and candles down the center of the table, will create a dressed and festive ambience, yet still allow for comfortable serving and eating.'
'When it comes to your Christmas table centerpiece, consider using lots of different textures such as linens, woven baskets, and matte plates to create warmth and interest. Use heather plants, trailing ivy or succulents in baskets to add color and green to your space, creating a focal point that will last the whole winter. Nestle a few tall white dinner candles to stand proud of the foliage and add a few more candlesticks along the table for a warm glow and extra twinkle.'
9. All is calm, all is white
Knowing how to set the perfect Christmas table isn't all about scale and sparkle. Small gatherings and cozy suppers can still be an occasion that calls for festive adornment. Scale down your table centerpiece in size so that it doesn't overpower the table. Try opting for an informal pitcher or jug filled with foliage and fresh blooms that can be easily put to one side on a buffet when space is required for platters or serving boards.
'I like simple pitchers or glass vases filled with foliage,' says Chrissie Rucker, Founder of The White Company. 'Then add very simply-arranged flowers and greenery loosely placed in between. Ranunculus, hyacinths, white roses, flowering eucalyptus, snowberries and fresh rosemary are all favourites. I always stick to white when it comes to the table.'
'And I love to run a mixture of both tall and low candle holders down the center of the table, a mix of heights is beautiful, but do make sure you can talk over them,' Chrissie adds.
10. Add richness and warmth with foraged greenery
Go for an all-encompassing tablescape with a layered arrangement that runs the full length of the table and weaves in and out-of-place settings. Use foliage foraged from outdoors if you can, in mixed greens and rich russets to add drama, with sprigs of berry and rose hips for a pop of color.
'A table runner is the perfect starting point, acting as a background to decorative items such as candles, vases and crockery and a contrast to more neutral décor and greenery,' says Paul Deckland, buying director, The Cotswold Company.
'Indulge in a little Christmas creativity by adding touches of festive frivolity. Layer seasonal foliage down the middle or add a few berried sprigs to glass vases and baubles at place settings. Dot rustic candles in between for warmth and sparkle. Our Morris-patterned tableware will complement those deep berry and rich green tones that we love at Christmas.'
11. Make it a vintage affair
Tradblescaping needn't be a traditional affair. Prepare a magical table for seasonal celebrations by collecting up linens, crockery, candles and decorations in a soft palette of blush hues and leafy greens.
'For a pretty centerpiece that is both easy to create and eco-friendly, decorate eucalyptus branches with naturally dyed silk ribbons and plant-up vintage-style French urns with cyclamen,' says Style Editor, Pippa Blenkinsop.
'Scour flea markets and vintage shops for rustic vessels to display foraged foliage, from Indian metal lassi cups to French stoneware marmalade jars and recycled glass bottle vases.'
12. Load up the table for a majestic look
Christmas is a time when you can go a little over the top, especially when it comes to table decorations. A traditional red floral and festive spruce centerpiece is taken to another level with extra adornments adding a quirky touch. Work in a few key pieces along the length of your table, from glass domes and bell jars filled with magical fairy lights to oversized brass candlesticks and, of course, a pheasant standing proud.
'Deck your table from the garden,' says florist Nikki Tibbles at Wild at Heart. 'Depending on where I am, my color palette changes. In London it's all about being bold and bright. In the countryside I'm sensitive to the wild surroundings and drawn to a more organic look. Flowers like roses and ranunculus are available in abundance for use on the table at this time of year for a full-on festive look.'
'For a long table, create lots of individual arrangements down the centre with a mix of tall candles and tea lights. Napkins dressed with little arrangements add wow-factor. Include rosemary or eucalyptus to add scent and handwritten place names. It's the little touches guests will notice.'
13. Create a characterful setting
Overly-large Christmas table centerpieces can take up valuable table space, so try a combination of a table decoration and a hanging centerpiece to give your dining table double the wow-factor. A cluster of tall candlesticks with jolly striped candles creates a slimline arrangement on the table's surface, but ties in perfectly with a hanging candelabra above, decked out to match.
'At Christmas, use an old curiosity shop mix of home-made decorations, vintage lanterns and ribboned details to create character, says interior designer, Susie Watson. 'Don't become beholden to trends. Christmas is uniquely personal and bringing out the decorations year on year is part of its charm.'
14. Enchant with an elevated display
In recent years, hanging centerpieces have become a staple in many a festive dining room scheme. As well as creating drama and sparkle, suspending decorations from the ceiling leaves the table free for dishes and drinks, a must if you've a long, narrow dining table like this one.
'A decorated branch like this is something that every person who visits your home will want to talk about and every guest will remember,' says Ailie Williams, stylist at Neptune. 'And it's actually rather easy to recreate. It starts with a winter walk, in search of the perfect branch. Ideally you want one that's going to stretch the full length of your table, even if it's just a single skinny twig that reaches out to the end.'
'It's always best to pick one that's slightly too big as you can always cut the twigs down to size if need be. Bring it home with you and decorate it with battery-powered fairy lights before you suspend it, so you needn't worry about finding a place to plug them in. And then the fun part is hanging on the baubles.'
15. Fill your table with colorful blooms
Traditional berries and greenery isn't the only option for a festive scheme. Why not go full-on with colorful florals and foliage to create an exuberant table centerpiece that will delight your guests? Choose flowers that are readily available, in a heady mix of colors for an informal feel. Add colorful paper pom pom and stars strung from the ceiling for a flamboyant finishing touch.
'We know that Christmas is all about spending it with your favorite people. And after hours spent cooking (and maybe a few disasters), there's nothing better than finally sitting down at the table with them all,' says Zoe Williams, creative director at Bloom & Wild . 'Our bouquets are a fail-safe way of brightening up a table quickly and to make things even easier, this year we've curated the ultimate festive taplescaping kit – ready to pair with any of our winter bouquets.'
'The kit includes a set of candles and a pair of ceramic candle holders to set the mood. Four glass posy vases to split that bouquet down the length of the table. Plus four paper hanging decorations with ribbons to make it feel extra special. All in a color palette of sage green, pink and terracotta.'
16. Gather round with greenery
Round tables tend to feel more relaxed and intimate when dining as often the whole table can see and hear each other. But with less surface space available, the centerpiece you choose for a circular table needs to be fairly compact so that table space isn't compromised.
A circular-shaped centerpiece in a dish or bowl like this one adds impact without taking up too much space. Easy to create, start with a bowl filled with well-soaked florists' foam, pushing foliage stems into the foam and letting them overflow for a luxurious look. Position a candle ring on top, add candles and then cover the top with moss and a few rustic pine cone decorations.
'For a quick and easy Christmas table centerpiece, I often use the wreath from my door on the Christmas table,' says florist Nikki Tibbles. 'It looks suitably festive and is a great way to re-use decorations.'
17. Try a mixed ensemble
Putting together a table centerpiece shouldn't be stressful, after all 'tis the season of joy. Sometimes the less structured a table is, the lovelier it looks. Throwing together a last-minute centerpiece is do-able if time is tight. It's just a matter of choosing the right pieces.
A small tabletop Christmas tree can work well as a starting point, decked with a few festive baubles. Choose a few more items to sit alongside it, such as candles, potted succulents or herbs. Try rustic materials for a cohesive look, such as galvanized metal or mercury glass pieces, or keep to the same color palette to tie your table together.
'It always works better to have a mixture of things so your display is varied, but it's all about balance. Your tabletop needs to mix things up enough, but not so much that it becomes chaos, especially as your food will also form part of the display when it's served,' says Ailie Williams, stylist at Neptune.
What can be used for a table centerpiece?
Foliage is easily available and inexpensive and will make any centerpiece look festive. Use offcuts of spruce from a Christmas tree as the base for a decoration, topped with ivy and eucalyptus that can be foraged from outdoors or bought cheaply at a florists or garden centre. Add sprigs of holly, mistletoe and berries to give a pop of colour finished off with pine cones, nuts and seasonal fruits like pomegranates and figs to add to the festive feel.
How do you decorate a simple Christmas table?
A simple linen cloth or runner makes a good starting point for any scheme. Keep to natural elements for an unfussy look that can be dressed up or down, depending on how festive you want your table to look. Bring in wooden boards and marble serving platters, rustic earthenware dishes, woven baskets and trays. Adding simple white dinner candles or chunky pillar candles in a cluster as a centerpiece will add sparkle, with a simple garland of greenery running the length of the table.
How do you make a table centerpiece?
To make a simple fresh table centerpiece you can either start with floristry foam or, for a more sustainable centerpiece, try a base of damp sphagnum moss or a low-footed bowl covered with chicken wire and filled with water.
'For table designs, look to your cupboards for interesting props to use: fruit bowls, terrines, compote bowls and delicate condiment bottles all provide unique bases,' says florist Philippa Craddock.
Once you have your base the next step is to add the foliage. Select a range of winter foliage such as fir, eucalyptus, ivy and bay, along with flowers of your choice, stripping the leaves from the bottoms. Begin to build the centerpiece by first adding in the large, structural foliage, then continue by filling in the gaps with the more delicate foliage and flowers.
If in moss or floristry foam be sure to keep the arrangement misted and the base moist, and if your arrangement is in a vessel, 'keep your vessel topped up with water to maximize the longevity of the arrangement,' says Philippa Craddock. Using a Christmas wreath laid flat is an effective alternative, or if you fancy learning how to plant a winter container, you could create a small version for table centerpiece.
Sign up to the Homes & Gardens newsletter
Decor Ideas. Project Inspiration. Expert Advice. Delivered to your inbox.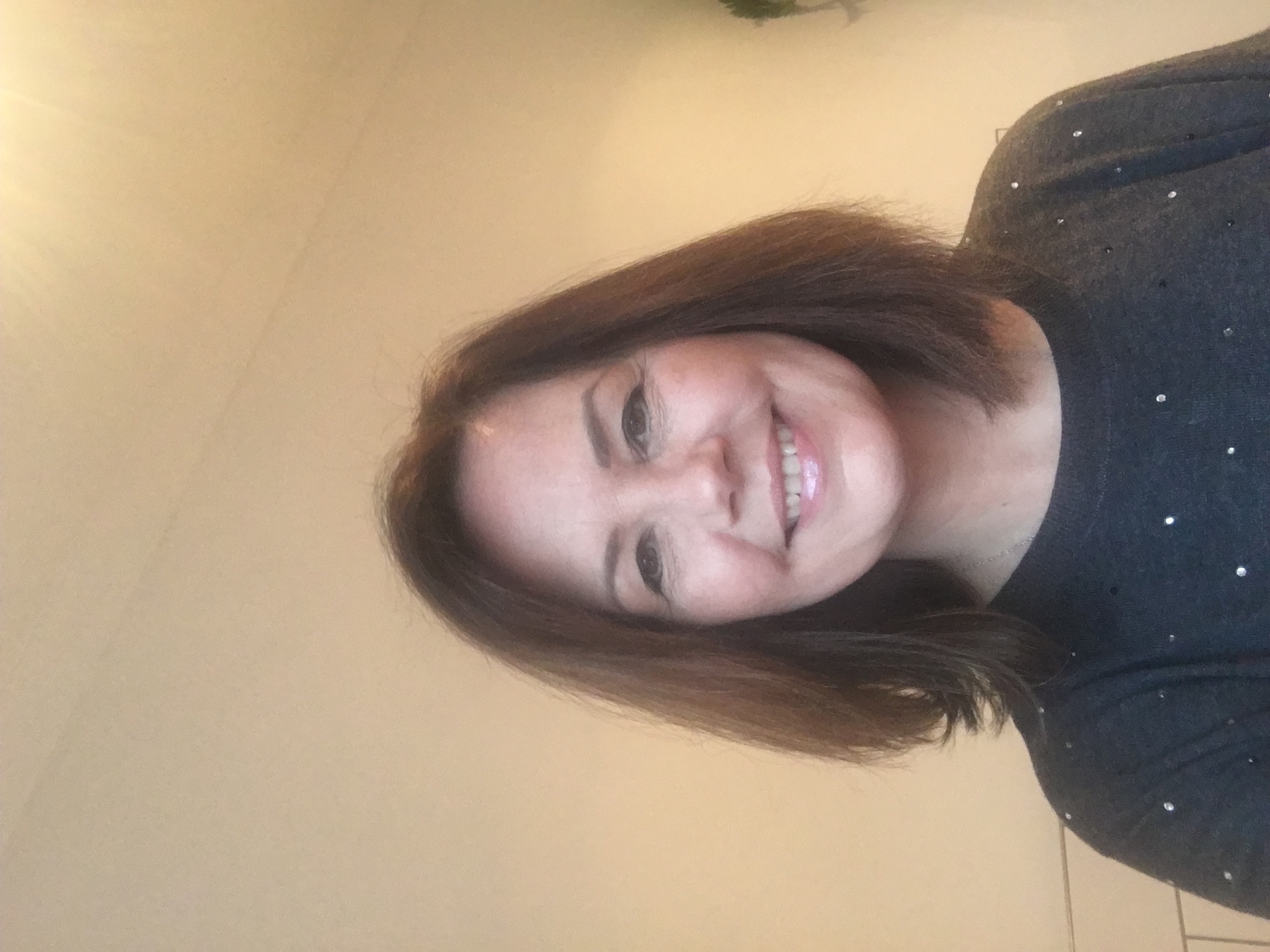 Lisa is a freelance journalist who has written about interiors for more than 25 years and has worked on all the major homes titles, primarily Ideal Home, but also including Homes & Gardens, Country Homes & Interiors, Style at Home, Livingetc, Woman & Home, Easy Gardens and Good Homes magazines. Lisa writes about interior design and decor ideas for Homes & Gardens.
With contributions from