Christmas table garland ideas – 18 looks to set the scene for your festive feast
Complete your Christmas table with a glorious garland for an inviting and stylish display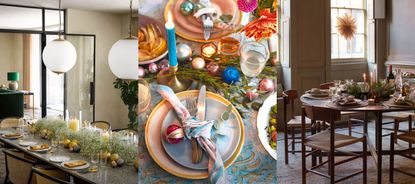 (Image credit: Pooky | Future | Emma Lee)
If you are looking for ways to enhance your Christmas table this holiday season, our collection of beautiful Christmas table garland ideas are guaranteed to establish an elegant, festive focal point.
Whether you're planning on serving a big feast or are hosting a cozy, intimate affair, no matter how large or small your festive celebration may be, a table garland can enrich your Christmas table decor ideas with eye-catching color, inviting texture and sublime decoration.
From classic festive foliage, to modern floral arrangements, there are so many wonderful Christmas table garland ideas to choose from that can perfectly coordinate with the size of your space and the style of your Christmas decorating ideas.
Christmas table garland ideas
From subtle and easy to full-on festive, you can dress your table for success with help from these beautiful Christmas table garland ideas. Remember, real garlands won't last more than a couple of days in a heated room without water, so don't assemble or bring yours indoors until the last minute.
1. Add a simple garland crown
A simple garland crown is a great option for both small and large Christmas dining tables.
An intimate dinner for two can conjure up just as much festive joy as a full-blown feast. For smaller, square, tables seating up to four, a simple, circular garland that lays around a vase of flowers or candles, is perfect for softening the corners and edges and adding a homespun look.
Or, for a more maximalist, textured look for your dining table, create multiple crowns and lay them at every place setting, as shown above – incorporate a central, trailing linear garland for the final foliage flourish!
Explore our collection of Christmas wreath ideas for some unique inspiration for your garland crown.
2. Suspend a garland over the table
A Christmas dining table is often filled to the brim with delicious food, nibbles, glassware, cutlery and crackers, with many of us having little room for beautiful garlands and decorative accessories.
To free up space, consider suspending a foliage garland or decorated branch from the ceiling, creating a dramatic centerpiece above your dining table that will be sure to enchant your guests and create an unforgettable look.
3. Choose a big and beautiful design
This abundant, Christmas garland is undeniably spectacular, especially in a room with a pared-back, block color palette which allows the foliage to really take center stage.
What makes this huge garland so stand out and extra special, is that it uses a selection of flowers that aren't traditionally linked with Christmas, in colors that appear more spring-like than the usual winter blooms. The result is utterly charming and is probably best left to the floristry experts to create – do be aware though, you might just need to remove the beautiful display to give space for serving dinner to your guests!
4. Use a tablecloth with an elegant, foliage inspired design
This is artistic tablecloth works to great effect for a more unique take on Christmas table garland ideas.
If you haven't got time to forage for foliage or make your own Christmas garland, then invest in a patterned tablecloth decorated with festive berries and foliage instead.
The dining table above has been adorned with the stunning Les Airelles Linen Tablecloth by London based kitchen and tableware shop, Summerill & Bishop.
'The crisp white, green and crimson color palette of this French linen tablecloth has an unmistakable air of an alpine day,' says Jennifer Ebert, digital editor at Homes & Gardens. 'The magical festive mood can be layered with real foliage and garlands (if you have space on the table) or left as it is and laid with classic, crystal glassware and pure white crockery. The tablecloth can be brought out year after year to make your Christmas table look extra special – in an instant.'
5. Fill in the gaps with foliage cuttings
A simple, unstructured Christmas garland made up of cuttings from the garden can be so festive, and make for a more modern, relaxed look.
First, learn how to set a Christmas table and lay your table with crockery, cutlery and glassware, and then fill in the gaps with sprigs of holly, spruce and eucalyptus in a random fashion, just before you serve lunch. Use leftovers from other Christmas displays, from wreath making for example, or cuttings from the garden. Don't be afraid to mix up real and faux leaves, berries and branches and finish off the natural look with flickering tealights dotted around the table.
We adore this colorful Christmas table, and think the green foliage, colorful flowers and Christmas decorations make for a stand-out, contemporary Christmas tablescape.
6. Introduce a festive color scheme
The holiday season is a great excuse to decorate with a riot of colors and patterns. Choosing which colors to decorate your Christmas dining room table with can be daunting – partly because there are so many options available.
'When decorating a table for Christmas, I like to make it feel really fun and festive with gold accessories, colored glassware and plenty of candlelight,' says Sue Jones, co-founder and creative director at OKA. 'You can add a sense of drama with lots of greenery placed down the centre of the table or woven around a hanging chandelier. I would tie it all together with seasonal flowers and winter berries in rich, festive colors.'
7. Opt for a pared-back scheme
Scandinavian decor is distinctive for several reasons: pared-back, unfussy, uncluttered spaces – and a winning combination of form and function create aesthetically pleasing, yet practical interiors this holiday season.
'To create a full and inviting atmosphere in the dining room, you want to include as much as you can on your table without creating a cluttered and busy space,' says Ailie Williams, stylist at Neptune.
'It's important to allow room for food and placemats when everyone is gathered to eat, so layering table cloths, runners and napkins, with a clustered 'garland' row of spruce and candles down the center of the table, will create a dressed and festive ambience, yet still allow for comfortably serving and eating.'
8. Use faux festive berries
A garland made up of sprigs of shiny holly, laden with crimson berries, will add instant Christmas spirit to your dining table.
'Holly berries have always been popular, but you can expect to see red foliage making a bigger impact in 2022 due to their classic, chic look,' says Jess Martin, party decoration expert at Ginger Ray. 'Build subtle pops of red into your color scheme with berry-laden garlands and sprigs for tablescaping while red candy stripes, dainty ribbons and paper ornaments are great to tie the color in further.'
However, do be aware, that while holly leaves, branches and berries are beautifully festive, the red berries are toxic to people and pets, so if you have young children and pets in the household, swap for garlands of faux berries which can be threaded in between glasses and candlesticks for the same festive look. Use a simple white linen tablecloth or runner for maximum impact and choose light-up berry garlands to add extra twinkle to the festivities.
9. Keep foliage fresh with individual bowls
A single, continuous garland that runs the length of the table is beautifully festive, but if you are using real foliage there is a danger that it can quickly dry out before the big day.
Instead, learn how to create a winter flower arrangement and use a row of small, glass vessels and fill with hardy, seasonal greenery and white flowers like hellebores. The profusion of low-cut greenery in each vase will create the look of a single garland from a distance.
'For my Christmas table, I wanted to create a festive, positive atmosphere, something indulgent and elegant, but using very simple ingredients, primarily a mix of greenery, with added petite, white flowers and a mass of candlelight,' explains florist Philippa Craddock and founder of the Philippa Craddock Flower School.
'The designs are created within individual compote bowls which gives a good height and depth and it means every stem is in water, which helps it last for several days. You could also create a long garland but the stems won't be in water, so it won't have as great longevity and freshness over the festive season.'
10. Layer color and texture
If you are a fan of maximalist decor ideas, then layer up colored decorations and tableware to give a sense of abundance – and it doesn't have to match, you can mix fine porcelain with chunky everyday plates or bowls.
'We love this contemporary and bright version of a festive table, the green and red are still there but in a fresh way,' says Melanie Griffiths, editor at Period Living. 'The Christmas table garland is simply perfect, and a great example of how you can make one out of anything, so be brave and adventurous with yours.'
11. Create a pretty keepsake for your guests
Consider creating a Christmas table garland that not only look beautiful but also acts as a Christmas table gift idea, too!
'We are best known for our interiors; but we also love to dress our tables in glorious decorations and keepsakes,' says Kit Kemp, founder and creative director of Firmdale Hotels and Kit Kemp Design Studio.
'An elegantly dressed table is the best way to make a meal feel special. Consider the color scheme, just like an interior, it can create a dramatic look if the colors of the decoration work in harmony. Small flower arrangements in jam jars or small vases are best so you can arrange them around the other items you want to place on the table and can act like a 'floral garland.
'Avoid high arrangements so guests can see over them and using bright seasonal flowers always adds a 'wow' factor. Use foliage and fresh fruit to add a dramatic or festive look, we love to use pomegranates, oranges and red currants.'
12. Forage for a contemporary garland
'For a truly modern, and on trend Christmas table, copy this fabulous gypsophila garland,' explains Lucy Searle, global editor in chief, Homes & Gardens. 'It lasts well out of water so simply place bunches (cut the stems really short) along the center making sure you vary the heights to give a 'cloud' effect. Intersperse with metallic baubles and hurricane candles for a whimsy feel.'
This looks attractive and has a practical element in that it leaves space free on the rest of the table for further decorations.
13. Light the way
Indoor Christmas lighting ideas often take a starring role for Christmas decor, so why not enhance your garland with a collection of glistening lights.
'It's a good idea to work in clusters,' says Ailie Williams, stylist at Neptune. 'Layer a bit of spruce on top of a linen runner and nestle in some of our Roseberry ceramic trees, Castleton houses, candlesticks and other small vessels filled with moss and foliage to act as a new take on the standard festive table garland. For extra pizazz, run a set of battery powered fairy lights down the center of the table.'
14. Take a traditional approach
'On your table, there are many ways to make a Christmas garland that will leave a lasting impression on your guests,' explains Sue Barnes, founder and creative director at Lavender Green Flowers. 'The typical way is to bundle mixed foliage cuttings together, tied along a coarse string to create a beautiful thick garland. Festive inclusions and real or indeed faux flowers can be added wired amongst this to finish this off beautifully.
'For a more "care free" style which we are seeing becoming more popular, is to grab bunches of Christmas foliage, branches and again festive inclusions and scatter these organically on the table top in a slight haphazard style that wraps around your plates of food and warming nightlights. Then if you would love to add flowers here, do so by placing cut stems of seasonal blooms in an eclectic mix of bud vases and again placing these amongst the center of your table.'
15. Decorate with pre-lit Christmas garlands
Opt for pre-lit garland for ease – and use them not only for your Christmas table, but everywhere around your home.
'Garlands are amazing – on fireplaces, banisters, and as part of your table,' says Chrissie Rucker OBE, founder and owner of The White Company. 'If you don't want the fiddle of winding fairy lights in, our pre-lit Symons garland is stunning and switches on at the touch of a button'
16. Craft your own festive garland
'Most people think you need to buy a Christmas garland to make a table centerpiece for the table, but there are some really beautiful ways to craft one yourself,' says Emma Deterding, founder and creative director at KDLoves.
'For me it's all about using color and pattern to create a fun, statement tablescape that everyone will love, but balancing this with natural materials is the key to creating a beautiful and harmonious festive atmosphere.
Start by laying fronds of fresh pine or eucalyptus stems down the center of the table, fanning the foliage out to fill the space, the natural fragrance of both of these will capture the essence of Christmas with ease. Once you're happy with the foliage, you can then build this up with pine cones to add another natural element, before filling it out with glass candlesticks and baubles in an array of bright colors and patterns to add character and personality. A rainbow of colors will really make your table setting pop and add to that festive magic!'
17. Go for a slimline design
As the popular saying goes, sometimes less is more!
If your dining table is on the narrow side, then opt for a slimline Christmas garland that won't encroach on the limited space available. 'Our Pre-Lit Fir Cone Garland is a lovely way to dress up your table,' says Chrissie Rucker OBE, founder and owner of The White Company. 'Due to its slim design, it saves on space and can be used as an alternative to larger garlands, draped on tables, mantels, or round bannisters for a magical ambience – it also creates an inviting, cozy lighting display too!'
18. Evoke nature with fragrant dried fruit
When we are confined to our homes, making our Christmas table ideas look exquisite is more important than ever before for lifting the winter spirits. This is where to important of nature and fragrance fits in.
'Dried fruits such as limes and cinnamon also add a festive touch and smell beautiful, they can be woven in and around candles with ivy to create a garland,' says Kit Kemp, founder and creative director of Firmdale Hotels and Kit Kemp Design Studio.
Candles are really important, regardless of whether there is day light or not – hurricane lamps work well in the day time, whilst candelabra and church candles add a dramatic and romantic touch. We generally prefer a random placement on tables as it looks more natural and less stiff, whilst also giving a 'wow' factor.'
How do you make an easy Christmas table garland?
To make an easy Christmas table garland, you can simply mimic a traditional garland, which is typically joined along its length by twine, and simply place foliage, candles and Christmas decorations along the central part of the dining table.
Another way to do so is to create a series of low floral displays in egg cups or small glasses and, again, dot them along the length of the table. If the foliage can hide the vessels it sits in, all you will see is greenery, which will give the impression of a dense table garland.
Does a table garland have to include real foliage?
A table garland doesn't have to include real foliage – you can use anything from faux foliage to tinsel to create a festive look along the length of your table. Or, you can use scented, dried herbs to create a table garland you can carefully pack away – the benefit being that it can reappear year-after-year, although it's unlikely to retain it's beautiful festive scent after its first outing.
The upside, however, of real plants is that you can enjoy the beauty of real flowers and seasonal herbs and foliage, and, of course, their heady scents.
Sign up to the Homes & Gardens newsletter
Decor Ideas. Project Inspiration. Expert Advice. Delivered to your inbox.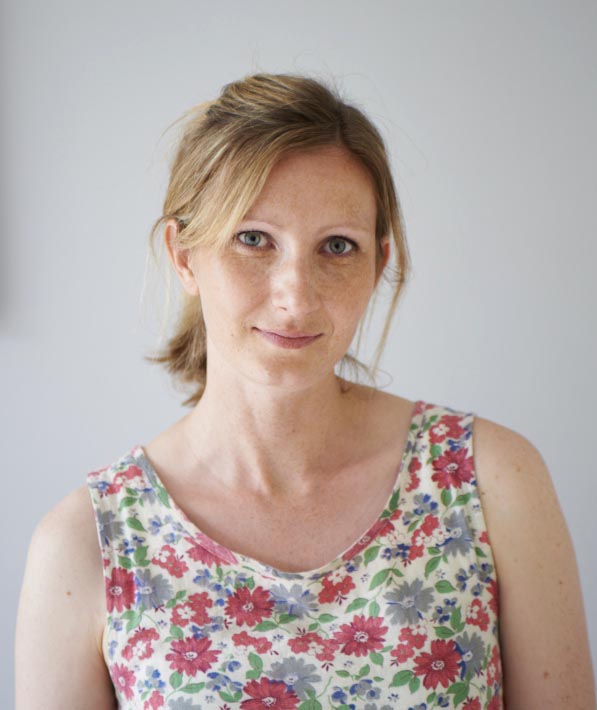 Sophie has been an interior stylist and journalist for over 20 years and has worked for many of the main interior magazines during that time, both in-house and as a freelancer. On the side, as well as being the News Editor for indie magazine, 91, she trained to be a florist in 2019 and launched The Prettiest Posy where she curates beautiful flowers for modern weddings and events. For H&G, she writes features about interior design – and is known for having an eye for a beautiful room.