How to make a table centerpiece for Christmas Day
Make your Christmas table complete with your very own homemade table centerpiece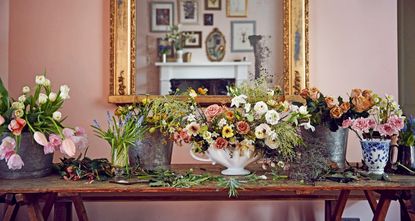 (Image credit: Future/Alun Callendar)
Floral table centerpieces have the ability to transform a dining scheme, raising its look from smart to sensational. They add drama and elegance to an otherwise plain dining space, and are especially welcome in a festive scheme.
While plenty of florists can create them from scratch have you every considered making your own?
According to a survey by online florist Serenata Flowers, flower arranging is in the top five list of new skills women would love to learn and there's no better time than in the run up to the holidays to take on a new challenge.
Creating your own table centerpiece is not as hard as you think. You obviously have an eye for design - you, wouldn't be reading this if you didn't - and it doesn't require a lot of time or effort, either.
So read on to discover this easy-to-follow step-by-step guide on how to create your own centerpiece for your Christmas dining table.
What you need:
Flowers of your choice - choose a mix of small, medium and large blooms, making sure your color choices coordinate with the rest of your scheme.
Framing foliage - try seasonal greenery like fir, holly or scented eucalyptus
Base - choose a vase if you need height, or a plate or low bowl if you'd rather a low, wide centerpiece
Block of Oasis/green foam (if not using a vase)
Sharp scissors or knife
Decorative ornaments, e.g. red berries, holly, cinnamon sticks, gold leaf decorations (optional)
There are a number of considerations you need to bear in mind when prepping your table centerpiece. Start by choosing a range of flowers and foliage in different shapes, textures and sizes to create a more eye-catching arrangement.
Use a clean vase or container and check the size is right for your needs - too big and your flowers will flop over to one side, too small and they won't have enough room to breathe. You can always cut your stems down to size if required.
If you plan to use a plate or bowl instead of a vase, place a block of oasis onto the base of your container so you can push your flowers and greenery into the foam to keep each stem secure and in place.
What to do
1. Start by preparing your stems. Chop off any leaves that will sit be below the waterline to stop the foliage rotting in the water. Trim the ends off the stems by at least 2cm, cutting them at a 45 degree angle to keep them as open as possible.
2. Fill your vase or container with warm water and add flower food if you have some.
3. Begin with the medium-sized flowers that you have the most of and arrange them around the rim of the vase, working your way from the outside in. Angle the stems diagonally across the vase in a criss-cross pattern. Save the largest or most showstopping flowers for later on.
4. Next, add any medium-sized flowers to the vase, rotating it as you do to keep the look symmetrical.
5. Now for your showstopping flowers. Add them one at a time, positioning them in the centre, with the medium flowers around the sides. Keep turning the vase as you work so you can see the display from all angles. Always make sure these flowers are the most prominent in your arrangement. If they sink down and disappear slightly around the rest of the blooms, gently pull them up so they're more visible.
6. Once you're happy with your arrangement of medium and large flowers, use the smallest flowers to fill any obvious gaps, making sure your colors are well-balanced and evenly distributed throughout the arrangement.
7. If you're happy with your mix, you can start adding foliage to bulk it out. Use your greenery to frame the flowers, adding a pop of green wherever necessary.
8. For a final festive flourish, you can add ribbon, red berries or pine cones. Arrangements in oasis can also take tall candles securely.
9. To ensure it lasts, make sure you keep your arrangement in a cool place, away from direct heat and sunlight. And don't forget to change the water regularly.
Sign up to the Homes & Gardens newsletter
Decor Ideas. Project Inspiration. Expert Advice. Delivered to your inbox.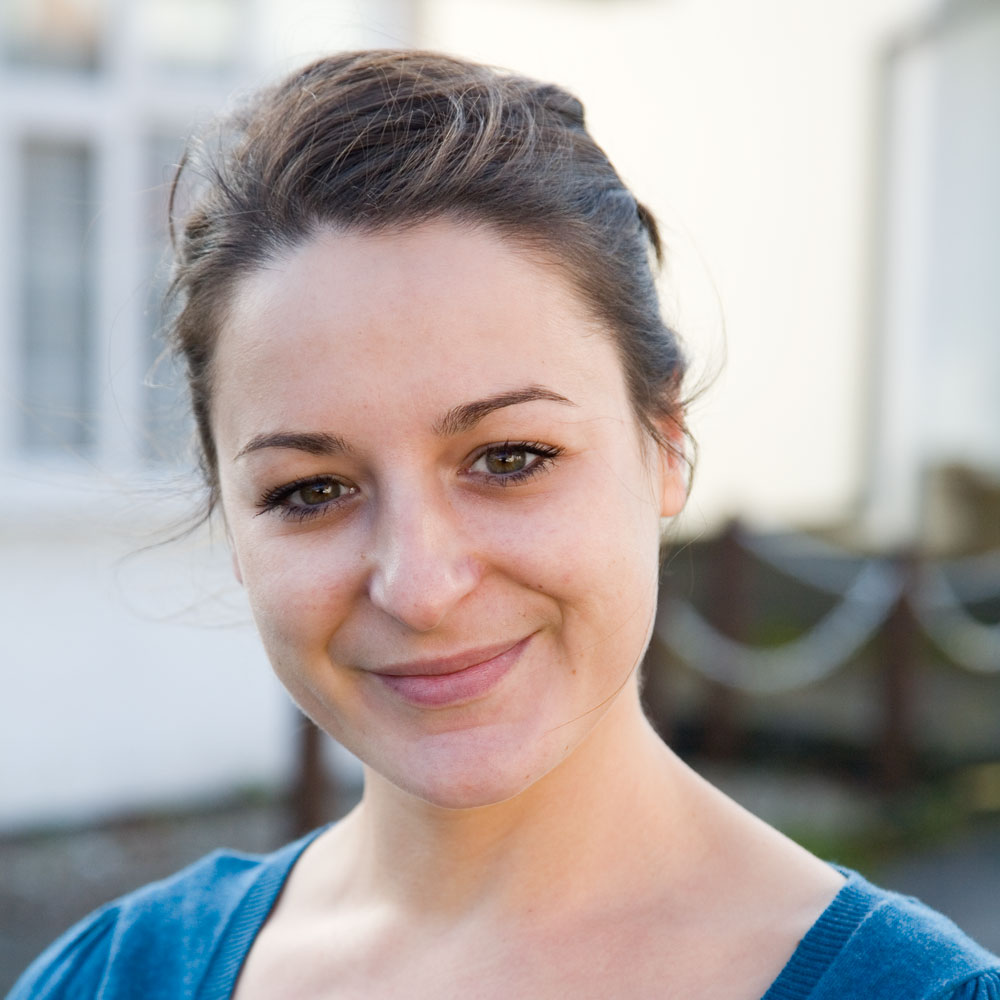 Ginevra Benedetti is Associate Editor on the Homes Content Team at Future. She has been writing about interiors for the past 16 years on the majority of Britain's monthly interiors titles, such as Ideal Home, Country Homes & Interiors and Style at Home, as well as Livingetc and of course, Homes & Gardens. This naturally lead her into writing for websites like HomesandGardens.com.