Christmas table gift ideas – 15 festive table favors to impress your guests
Treat your friends and family to a unique and thoughtful Christmas table gift idea this holiday season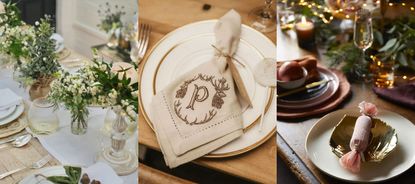 (Image credit: Dress for Dinner | Not on the High Street | Future)
Sign up to the Homes & Gardens newsletter
Decor Ideas. Project Inspiration. Expert Advice. Delivered to your inbox.
Thank you for signing up to Homes & Gardens. You will receive a verification email shortly.
There was a problem. Please refresh the page and try again.
Our Christmas table gift ideas can make your festive feasts feel a little bit more thoughtful and special.
Wrapped or unwrapped, fun or luxe, Christmas table gift ideas are guaranteed to make your guests feel welcomed and considered. If you have the time, you can choose individual gifts for each guest – perhaps save one from their Christmas stockings – or swap out crackers for table gifts, filling them with fun finds, jokes, or even personal messages.
These small tokens can not only help to create a more inviting atmosphere around the dinner table, they can beautifully enhance your Christmas table ideas too, helping you to create a magnificent and magical tablescape for all to enjoy.
Christmas table gift ideas
Christmas table gift ideas are that thoughtful finishing touch that can really set the mood for a festive meal.
Below are just a few of the ways the Homes & Gardens team and some of our favorite design experts love to present theirs.
1. Gift the sweetest macarons
French macarons make for the sweetest tabletop gifts on Christmas Day. The light, sweet almond macaron shells, sandwiched with a choice of flavored fillings like rose, vanilla, or salted caramel buttercream and rich, chocolate ganache and create a delicious individual gift.
If you're a proficient cook or fancy trying your hand at whipping up a batch of macarons yourself, there are plenty of recipes to choose from. Just give yourself enough time before the big day. Otherwise, you can order the most delicious macarons online, boxes of intricately, hand-painted treats embellished with gold leaf accents, edible flowers, or bespoke designs to your own requirements.
Emma Dodi, founder and director of Emma Dodi Cakes says, 'macarons are delicious at any time on Christmas Day, but if you decide to have them as part of the table decoration, they look lovely when individually wrapped and placed at each setting.'
She also suggests, 'in terms of when best to get them out of the fridge, around 20 minutes before the guests sit down is perfect.'
2. Swap crackers for furoshiki gifts
Give your Christmas table an eclectic and considered look by presenting gifts in beautiful furoshiki cloths.
Furoshiki is a square-shaped, traditional, Japanese wrapping cloth used to wrap gifts, carry goods, or just as decoration. It is an eco-friendly alternative to throwaway wrapping paper as the pieces of silk, linen, and cotton can be reused time and time again and no extra ribbons or Sellotape are required to secure the gift in place. Do be aware that furoshiki cloth should be about three times the size of the object that's wrapped. Look online for hints and tips on how to tie furoshiki cloths to create beautiful tabletop gifts – the aesthetics of the wrapping and the fabric become part of the gift itself.
'The Christmas table should feel relaxed, with the food and conversation being center stage,' says Judith Harris, head of House & Home at Toast. 'Furoshiki table gifts – inspired by the ancient Japanese method of wrapping gifts in the cloth – are the perfect alternative to crackers as they can be used year and year again.'
3. Take home mini bud vases
Creating table decorations that become gifts for guests to take home at the end of the day is a charming idea.
Fill mini bud vases and etched apothecary bottles with eucalyptus leaves, faux berries and sprigs of seasonal greenery and place them along the length of the dinner table for a beautifully festive scene. When the festivities are done, family and friends can take home one of these small, festive displays as a reminder of good times.
'Don't be afraid to mix and match old jam jars, antique bottles, and teacups for an eclectic way to display your mini blooms,' says Lucy Searle, global editor in chief, Homes & Gardens. 'If some of the vessels are slightly worse for wear, simply wrap in hessian or decorate with thick ribbon in colors that tie in with the foliage and flowers. The result is gorgeous, individual table gifting for every guest to enjoy at home.'
4. Give out teeny felt toys
Have fun with your tabletop presents by gifting mini, fuzzy animals to friends and family.
Collect cute, teeny, polar bears, penguins, and any other animals that represent winter and place one at each table setting. The beauty is, these cute, tabletop gifts will appeal to guests, young and old, and often come with a tie or string so they can be hung on a Christmas tree in the following years.
The key to festive celebrations is not to take the Christmas decorations too seriously – this will only heap on added stress during such a busy time of year. After all, the Yuletide season is a time for joy, laughter and relaxation, and what could be cuter than a mini, felt, polar bear table gift to put a smile on everyone's faces?
5. Present a personalized place setting
Make place settings one of the stars of the Christmas dining table by personalizing each one with a name or initial.
This personal, bespoke touch is a thoughtful way to treat friends and families to a really special tabletop gift, such as a monogrammed linen napkin or a named tree decoration that can be taken home as a keepsake after the big day.
There's also the added benefit of no squabbling over who sits where at the festive table. You will need to be more organized if you want this sort of tabletop present as personalized napkins, wooden decorations, or even iced biscuits might need to be ordered a couple of weeks in advance of Christmas Day.
6. Introduce the English charm of handmade crackers
'There's nothing lovelier than receiving a handcrafted gift is there? Using traditional materials like crepe paper tied with pretty ribbon or twine will bring back happy memories of childhood Christmases,' says Melanie Griffiths, editor at Period Living. 'Fill each one with a tissue paper hat, a handwritten saying or joke, a classic toy, and a chocolate or two.'
7. Gift a bauble or two
'Baubles originated from the Roman tradition of hanging fruit from trees; today, they are very much part of our personal Christmas theme – be it pared back and neutral, fabulously kitsch or decorative with patterns, sequins, and stripes in classic colors,' says Lucy Searle, global editor in chief, Homes & Gardens.
'We love the idea of gifting a bauble as it's a great way to create memories where you buy loved ones a new design each year for their trees. Tricia Guild OBE of Designers Guild shared the idea for these beautiful Christmas table gifts with us in her festive decor tips – I think the colors look wonderful.'
8. A scented candle to evoke memories
Gifting the best candles as Christmas table gift ideas instead of putting them in stockings is a lovely way to make guests feel welcome.
'Every Christmas, I like to include something extra for each guest to take away and enjoy at home. This year, I wanted to gift something which is not only personal but which I hope will be kept for many years to come,' says Lee Broom, designer at Lee Broom.
'All my guests will be receiving one of my new scented candles, which have a striking crystal holder with a recyclable refill, in two colorways with different scents: On Reflection and Self Portrait. The candles are designed to be collectible, sculptural pieces, and I believe they make the perfect table gift.'
9. Leave out seedlings
'If you're a keen gardener and have already sown some seeds, this is the most perfect green-fingered Christmas table gift. It could be a simple Christmas foliage idea, a plant or flower seedling that can be lovingly looked beyond the festivities and something to treasure as it grows,' says Andrea Childs, editor of Country Homes & Interiors.
10. Choose the best artisan chocolates for foodies
'This limited edition, gourmet cocktail-flavored marshmallows bring quirk and originality to the table. Beautifully packaged in a Divine Savages' Zsa Zsa-printed box, it makes the perfect gift and doubles up as a chic alternative to petit-fours to perfectly finish off dinner,' Jamie Watkins, co-founder of Divine Savages.
'In collaboration with The Marshmallowist they feature eight lusciously light marshmallows, each box contains four "divine peach bellini" and four "savage espresso daiquiri" to bring a touch of the divine and the savage to your table. Yum.'
11. Create a mini wreath
Christmas wreath ideas don't have just be for the front door, there are so many beautiful Christmas table garland ideas that can double up as gifts too!
'Make a Christmas wreath – a simple one is fine – for each guest by using evergreen foliage. You could use a small wreath ring as your base and attach stems from the same origin using wire or string. Often less is more, and this pared back wreath will look great hung from a hook on a wall or door inside your home,' says Andrea Childs, editor at Country Homes & Interiors.
12. Set out old-fashioned sweets like candy canes
'With Christmas full of tradition, it's nice to carry on some from days past like gifting the classic candy cane to each guest. It's said that the candy takes the shape of a shepherd's crook to represent the shepherds who were first to worship the newborn Christ,' says Jennifer Ebert, digital editor at Homes & Gardens.
13. Opt for hand-iced festive biscuits
Love baking? Then why not make Christmas table gifts like these charming iced biscuits? Super cute and delicious of course, choose shapes that are synonymous with the festive season likes trees, stars, crackers, puddings and presents. Or, if baker you are not, you could cheat with these from Biscuiteers!
14. Invest in a beautiful house-shaped tealight holder
'Our Castleton tea lights are the perfect stocking fillers or Christmas table gifts for guests on Christmas Day. They are small, light, and sturdy, and look the part everywhere in the home, whether it's pride of place on the mantelpiece, nestled in some spruce in your centerpiece, or glowing on the window sill for passers-by to admire,' says Ailie Williams, stylist at Neptune.
15. Go for an ornament that means something special
Buy each guest or family member a small ornament that means something to them, it could be in memory of a holiday, city visit or simply a walk that you loved. It could be something that can be hung from from a tree, or a piece that can be placed in a trinket dish on vanity unit. The idea is that it's a special personal touch for those you love.
What is a table gift?
Table gifts are small party favors that sit at each table setting on a dining table.
As we have explored in this piece, they really can be anything from a wrapped up small present, to homemade decorations, ornaments, sweets or plants.
Not only great conversations starters when people arrive at the table, they can help make your guests feel more welcomed into your home; ideal for special occasions such as Christmas.
They can also beautifully enhance your dining table visually, adding inviting color, texture and personality.
What do you put in Christmas table favors?
It's great to put personalized gifts into Christmas table favors – and they needn't be complicated: candy for kids; a special new bauble or fancy chocolates for an adult. Or you could treat a table favor like a cracker and fill it with a paper hat, a joke, a saying, a tiny dollar store gift... the list is endless. If you want to spend more, a small luxury gift will be welcome – a candle, an ornament, perfume, and so on.
What's the easiest way to present Christmas table gifts?
The easiest way to present Christmas table gifts is to put them in a small gift box. However, you could also simply tie a name tag to each – and they can double up as a place-setting marker, although don't expect the children to resist them for long.
Sign up to the Homes & Gardens newsletter
Decor Ideas. Project Inspiration. Expert Advice. Delivered to your inbox.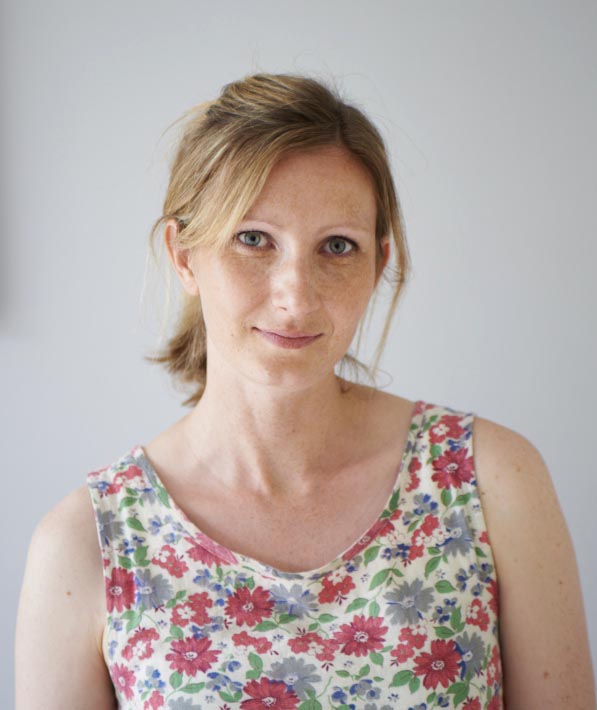 Sophie has been an interior stylist and journalist for over 20 years and has worked for many of the main interior magazines during that time, both in-house and as a freelancer. On the side, as well as being the News Editor for indie magazine, 91, she trained to be a florist in 2019 and launched The Prettiest Posy where she curates beautiful flowers for modern weddings and events. For H&G, she writes features about interior design – and is known for having an eye for a beautiful room.