Best candles 2023: tried and tested by our master perfumer
The best candles will revitalise your rooms, set the mood, and elevate your interior design.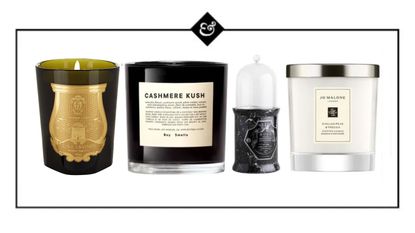 (Image credit: Future)
A high-quality candle can lift your spirits in a matter of moments. If a new scented candle is on your wishlist, or you're looking to subtly elevate your room, then I can help you. A former master perfumer, I've got plenty of experience in the home fragrance industry. I tested a range the best candles, from woody and spicy to floral and fresh scents, and only the very best are featured below.
The scents below are simply exquisite for any room in the house, whether its a kitchen, bathroom, living room, or entryway. I know first hand - I tested these candles throughout my home for a month. But a new candle isn't only great for adding scent to your rooms. A simple candle can make or break your interior design, whether it's that's pride of place on a coffee table, perched on a console table, or sitting on a nightstand to lull you to sleep.
Whether it's a musky, warm fragrance for the evening or a fresh citrus fragrance for the day, these are the best candles you can buy.
The best candles to buy for your home
You can trust Homes & Gardens. Our expert reviewers spend hours testing and comparing the latest products, helping you choose the best for you. Find out more about how we test.
Best luxury candle
1. Officine Universelle Buly's Généraux D'Empire
Scent family: Botanical and floral
Scent notes: Rose, verbena, vetiver and violet
Size: 2.9lbs
Wax: rice, soy, and copra
Wick: pure cotton
Estimated Burn Time: 80-100 hours
+ Looks elegant
+ Easy to keep clean
- Expensive
I was in love with this candle before I even lit it. As a stand-alone, decorative candle, it's tough to beat. The delicate glass dome looks elegant and can cleanly snuff out the candle when you want to finish burning the wick. The plant-based wax means that it's slow to burn, but it diffuses a definite, but delicate scent throughout the room. It has a fresh, almost herbal top note, which leaves a very light, fresh floral fragrance in the air. If I had unlimited money, I would only buy this candle.
Best eco-friendly candle
2. Skandinavisk's Hygge Scented Candle
Scent family: Aromatic and rich
Scent notes: black tea, mint leaves, dried apples, and cinnamon
Size: 200g
Wax: Swedish rapeseed wax
Wick: cotton
Estimated Burn Time: 50 hours
+ Affordable
+ Cosy, neutral fragrance
+ Refillable
'Hygge', Danish for cosiness, is the name and nature of this candle. It's delightful to look at, light, and smell. The glass jar is made with recycled materials, the wax and essential oils are all vegan-friendly and natural, and the FSC-certified lid acts as a coaster or a snuffer. Once you've burned through the entire candle (which lasts well for its size), you can buy a refill and use the same jar over again. Honestly, I don't know how to critique it.
Best unisex candle
3. Boy Smells' Cashmere Kush
Scent family: herbal and woody
Scent notes: geranium, tulip, cashmere, rhubarb, vetiver, and amber
Size: 8.4 oz
Wax: coconut and beeswax
Wick: cotton
Estimated Burn Time: 50 hours
+ Subtle, versatile appearance
+ Unisex scent
- Small
This candle has a justified cult following. It's light and woody and even those who aren't scent savants comment on the fragrance. The tinted glass makes it lower maintenance than Jo Malone, for example, which needs constant wiping and cleaning around the glass rim. It's a simple style that could easily slot into the background of a variety of interior styles. It's a dependable , daily burn that makes a great gift too.
Best floral candle
4. Jo Malone's English Pear and Freesia
Scent families: fresh and fruity
Scent notes: pear, melon, freesia, rose, patchouli, rhubarb, and amber
Size: 0.44lbs
Wax: beeswax, coconut, and soy wax
Wick: cotton
Estimated Burn Time: 45 hr
+ Light fragrance
+ Relatively slow burn
- Glass can look grubby
Jo Malone is a reliable brand when it comes to candles. I have Basil and Neroli (gorgeous) and Blackberry and Bay (also gorgeous), but the English Pear and Freesia has my heart. The scent is really delicate: it's fresh, a little fruity, and feels uplifting. The appearance of the candle is very classic and simple, so I could imagine it in a range of home styles. I love that the lid is also a candle snuffer: it's a nice touch. The only thing to note is that the glass can look a little grubby as the candle burns down. Keep a little cloth to wipe the glass and it'll be fine.
Best rich candle
5. Harlem Candle Co's Speakeasy
Scent families: aromatic, rich, spicy
Scent notes: cardamom incense, saffron, plum, tobacco, patchouli
Size: 11 oz
Wax: beeswax, coconut, and soy
Wick: cotton
Estimated Burn Time: 80 hr

+ Beautiful fragrance
+ Great burn time
- Bold colors don't suit all interiors
I heard a lot of good things about Harlem Candle Co and they did not disappoint. Even the box that the candle arrives in looks beautiful. The tinted or colored glass is low maintenance, but looks stylish and contemporary on the mantle or a table. As for the scent, it's strong, but not overpowering. I like the rich, plum and chocolate notes, but they aren't sickly or too sweet, because there's also hints of cardamom, incense, and tobacco. It would make a great gift, but you'd have to try not to keep it for yourself. My only advice would be to buy it when you see it, as they sell out quickly.
Best calming candle
6. Never Go Alone's Sandstone
Scent family: earthy and aromatic
Scent notes: sandalwood, cardamom, eucalyptus, and mint
Size: 8oz
Wax: vegetal
Wick: cotton
Estimated burn time: 60 hours
+ Conscious brand
+ Beautiful color
- Might be too light for some
Never Go Alone was founded in lockdown to encourage people to be mindful: they use soothing colors and scents, inviting you to make space and to take some time for yourself. The candle feels gentle and therapeutic, exactly as intended. It comes in nice packaging and sits softly almost anywhere you choose to put it. The smell was almost undetectable, but it was nice and light, especially if you're sensitive to scents or have a small room. The cardamom and sandalwood are supposed to improve fatigue and calm the mind, so this is one to wind down with.
Best citrus candle
7. P.F. Candle Co's Citrus Daze
Scent family: citrus and fresh
Scent notes: orange leaf, galbanum, grapefruit
Size: 7.2 oz
Wax: soy
Wick: cotton
Estimated Burn Time: 40-50 hr
+ Simple look
+Strong scent
- Hard to keep clean
No matter how concentrated they are, citrus fragrances rarely last long. P.F. does a fantastic job of a petite but powerful candle. The scent is zingy and refreshing with some green botanical notes, so is perfect for giving rooms a lift. The frosted glass means that it's not the highest maintenance candle, but it will need to be kept clean, as will the brass lid.
Best strong candle
Scent family: rich and earthy
Scent notes: amber, tobacco, patchouli, grapefruit, and oak
Size: 28 oz
Wax: vegetable
Wick: cotton
Estimated Burn Time: 100 hrs
+ Very strong scent
+ Can pair with other candles
- An acquired taste
Rich and woody scents are becoming increasingly popular. Their potency can be divisive, as they're intense. However, many naysayers are converted in the long-run. If you are looking for a strong scent, Trudon's Ernesto is for you. The scent is woody, a little musky, and very strong. It has some fresh and sharp patchouli and grapefruit notes, stopping the candle from getting too heady.
Best decorative candle
9. NEST Himalayan Salt & Rosewater
Scent family: Floral
Scent notes: Himalayan salt, rosewater, geranium, and salted amber
Sizes: 8.1 oz
Wax: vegetable blend
Wick: cotton
Estimated burn time: 50-60 hours
+ Burns clean
+ Suits every season
- Short burn time
This luxurious blend combines Himalayan salt with subtle rosewater, geranium, and salted amber, for a burn your guests will never forget. It works well in just about every room of your home, although it might be a tad too luxurious for bathrooms and kitchens, otherwise, we love lighting it in an entryway or bedroom. Go for the three-wick size for added luxury.
---
How we test our candles
We want to have a sense of how these candles work in your day-to-day life at home. Our expert testers, Laura and Annie, used each of these candles for a month in different rooms in their homes. We chose Laura to review these candles because she is a 'master perfumer' qualified in perfumery. She was trained by two different luxury fragrance companies, both of whom are suppliers to the royal family. She's incredibly well placed to inform you about candles.
Laura burned the top layer of each candle until it was entirely liquid, recording the scent, speed, and appearance of the candle. She then continued to use them for a month to establish what it would be like to own each one. After making her own notes on how each candle performed, she researched how other users found each candle to ensure that she caught any issues or merits of these candles in her review.
You can find more info on how we test products at Homes & Gardens.
We're always environmentally conscious and will try our best to reuse these jars after testing candles. Find how to get candle wax out of jars so that you can reuse yours, too.
FAQs
What scents should I consider when choosing a candle for my home?
It's imperative to consider the location of where you're looking to display your candle.
For the living area: it's best to consider your aesthetic or decor; minimalists will want to reach for woody scents, whereas traditional settings require a scent floral-based.
For kitchens: it's best to reach for something lighter and airier; the last thing you want to do is compete with food aromas, so we suggest a spicy scent or subtle aqua.
For your bedroom: opt for an aroma that's lavender or vanilla-based; you'll want to calm your senses and create a peaceful oasis.
Otherwise, if you have pets or inquisitive children, or if you are worried about the safety worries that come with burning a candle, a reed diffuser is an elegant alternative.
What is the best candle wax?
I would look for beeswax. It's the highest quality and slowest to burn. However, it's expensive and can interfere with the essential oils. Soy, vegetable, and coconut wax are more common, but still good quality waxes to look for.
What should the wick be made from?
Always cotton. Some might have lead in, but you really don't want that in your home.
Is it better to have essential oils or fragrance oils in candles?
Essential oils are less versatile and not as strong as fragrance oils. However, they are the more natural alternative, so it depends what you are looking for. Most candles with use fragrance oils and this is nothing to worry about.
Why does my candle flicker?
This will probably be because of air flow. Make sure your room is well-ventilated, but keep your candle away from draughts, vents or any strong air currents.
What do I do if my candle wick is too long?
Make sure to trim your candle wick to get the best burn. It should be less than 0.25 inches, but not too short. The best way to do this is using a wick trimmer, like this brass wick trimmer from CB2.
What do I do if my candle wick is too short?
If you can't light your candle wick because it's too short, try to take a little bit of the wax away from around the candle. You could scrape this away, or soften up the surrounding wax using a blow drier or candle lighter. Be careful doing this because you'll have the flame at different angles. Remove the wax around the wick using a Q-tip or tweezers, or by pouring. Then light the wick and it should burn down like it used to. Let it burn for 30 minutes to establish a pool of melted wax around it.
Why is my candle's glass black?
This is an accumulation of soot which can occur for a number of reasons. If your wax is paraffin, it's probably that. The Harlem Candle Co reassures customers that all candles can produce soot, especially if they aren't maintained and trimmed. They explain that
'incomplete combustion occurs if that balance is upset and wax is drawn into the flame faster than it can be burned. When this happens, the excess wax is released as soot instead. You might see soot being produced in the form of black smoke, which slowly settles on the sides and around the rim of your candle jar.' So don't worry too much if you do see black soot on your candle case.
Why is my candle tunnelling?
Candle tunnelling sounds like its name. If you have a draft, cheap wax, or don't burn your candle until the whole surface is a liquid, it might not burn evenly. Make sure that the first burn of your candle makes a pool of wax to the edge of the container. Try to do this every time you use the candle and make sure to trim the wick. If you keep your candle maintenance routine, you should be fine. It's all about burning it evenly.
Which candle burns longest?
In this roundup, the Officine Universelle Buly candle will burn for the longest. I noticed that it burned slowly in my tests. As a general rule, bigger, deeper candles will last longer than smaller ones. Another factor is the wax composition; beeswax, soy, and coconut will take longer to burn than paraffin, another reason why investing in quality will save you money in the long run. If you have multiple wicks, you'll burn through the candle quicker, but it will look very aesthetically pleasing.
What makes a top-quality candle?
I asked the WoodWick team what makes a good candle and they had a list of suggestions.
Premium Raw Materials
The wax should be premium and consistent, so you can rely on a long-lasting fragrance that won't pollute your room.
Formulation
If you aren't a candle specialist, the 'ingredients list' for candles can look confusing. Ask the staff or search for the candle and wick composition. This isn't a place to compromise. Better formulations will prove themselves when the candle is hot and cold, stable, and burning.
Testing
WoodWick are an example of a company which goes above and beyond standard tests, so that their products are consistent. If a company is thorougly testing their candles, it's likely that they'll want to shout about it.
Contributor
Annie is Deputy Ecommerce Editor at Homes & Gardens. With a penchant for shopping, a first-class Journalism degree, and four years of eCommerce experience behind her, she is our shopping guru when it comes to what to buy for your home, when to invest — and where to do your shopping.
Her eCommerce experience has inspired countless online purchases across the titles of Ideal Home, Livingetc, Gardeningetc, Real Homes, and Woman & Home. Annie and her team currently curate shopping content for Homes & Gardens, so whether you're in the right place if you're looking for some fragrance expertise.
Sign up to the Homes & Gardens newsletter
Decor Ideas. Project Inspiration. Expert Advice. Delivered to your inbox.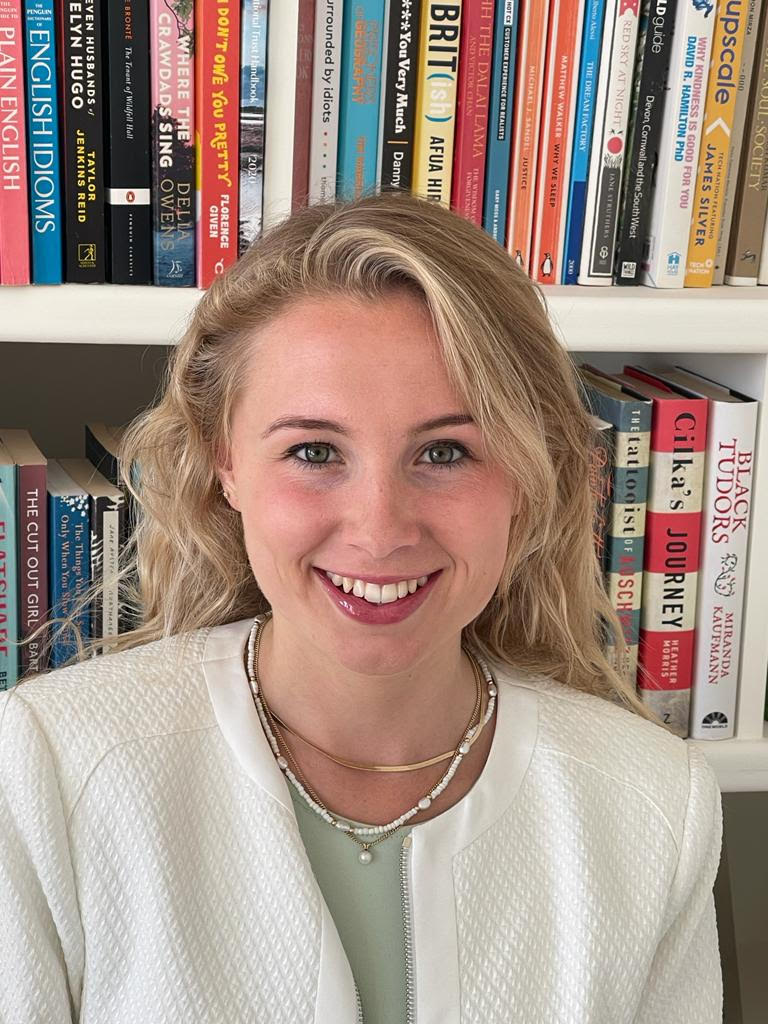 Laura is our eCommerce editor. As a fully qualified barista, she's our expert in all things coffee and has tested over thirty of the best coffee makers on the market. She has also interviewed Q-Graders and world-leading experts in the coffee industry, so has an intimate knowledge of all things coffee. Before joining Homes & Gardens, she studied English at Oxford University. Whilst studying, she trained as a master perfumer and worked in the luxury fragrance industry for five years. Her collection of home fragrance is extensive and she's met and interviewed five of the world's finest perfumers (also known as 'noses'). As a result of this expansive fragrance knowledge, she always puts quality and style over quantity and fads. Laura looks for products which have been designed simply and with thoughtful finishes.