Best candles: 5 sensational scents worth the investment
According to our team, these are the best candles with which to scent your home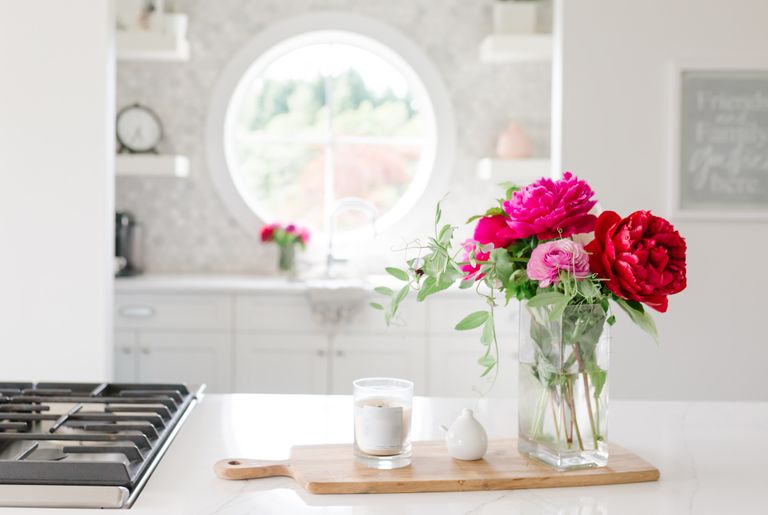 (Image credit: Getty Images)
The months spent confined indoors in the past year has given us pause to consider the finer points of our homes' design – with finding the best candles with which to bathe our rooms in scent right up there with setting up a new home office or creating a home exercise space to take place of the gym.    
So invested have we become in-home scents that 'scent zoning' and even 'scent scaping' are terms that have been not just coined but widely used in the past few months – so it's no wonder that the H&G team have had plenty of time to test and consider the best luxury candles for the scent to save you the research.
So, whether you dream of spending time sitting on an ocherous terrace on the Côte d'Azur or gallivanting down the majestic Avenue des Champs-Élysées, are looking for rustic relaxation or are hoping for a brighter, more uplifting scent, these aroma-filled candles are for you. No (vaccine) passport needed. 
1. diptyque Baies Candle
The best candles: the most universally flattering scent
Specifications
Scent: Berries
Family: Fruity
Burn time: 50 to 60 hours
Size: 190g
Reasons to buy
+One of the brand's bestselling candles that are well worth the higher price point+An exceedingly long burn time compared to others+A subtle yet statement-making scent
Enable the tangy coolness of freshly picked blackcurrant berries to transform any room à la this diptyque's Baies Candle. The best-seller is a fan-favorite choice regardless of your age or personal aesthetic. 
Why we love it
Aside from being the brand's most popular and well-known scent, its aromatic scent seamlessly blends splendidly with flowery accents of roses with a fruitiness that's subtle throughout. You'll never have to worry about bearing overcome by an overbearing fragrance.
Extra-long burn time
Sure, this candle is undoubtedly on the pricier side, but it is also one of the best investments any scent lover can make. With a burn-time running from 50 to 60 hours, it's bound to last longer than most other candles in your possession. 
2. LAFCO New York House and Home Candle, Breakfast Room/Citrus Berry
The best candles: the best breakfast scent to sit around with loved ones first thing in the morning with
Specifications
Scent: Yuzu, Grapefruit and Berry
Ingredients: Soy Wax and Essential Oils
Type: 100% wick
Vessel: Glass
Burn time: up to 90 hours
Reasons to buy
+Gorgeous glass vessel that can be repurposed when candle runs out+Exceedingly long burn time of up to 90 hours+A sharp and stunning turquoise outer shell that will look sensational on display
Picture this: a bright corner by the window the sunlight signals the start of a new day – sounds spectacular, don't you agree? We do, and this LAFO New York Breakfast Room/Citrus Berry Candle can make that vision ring true day-in, day-out. 
Why we love it
This candle arrives in a beautiful turquoise mosaic glass vessel that will instantly update any kitchen counter or side table. When lit, the light reflects onto the outer glass covering, creating a peaceful environment that will start the day off on the right note.
What it smells like
Sparkling yuzu and tart orange pulp blend with fresh grapefruit and lychee to create an uplifting mood. Lively and joyful, delicious forest berries add a sweet finish.
Additional notes
With a burn-time of up to 90 hours (that is nearly a week straight of continuous use), this soy wax candle and 100% cotton wick features a formula that includes essential oils that ensure a relaxing experience. 
3. Maison Margiela 'Replica' Springtime in a Park
The best candle: the best way to emulate springtime in the city inside the comfort of your own home
Specifications
Fragrance Family: Floral
Scent Type: Fruity Floral
Burn time: up to 40 hours
Reasons to buy
+A fabulous fragrance that is just right – not too overpowering, and not too subtle+A long-lasting burn time+The perfect way to bring spring indoors
The REPLICA Springtime in a Park Scented Candle by Maison Margiela is a luxury candle that offers aromas comparable to the corresponding floral atmosphere implicative of wandering through the park during spring. 
What it smells like
This extravagance candle opens with the floral fragrances of lily of the valley and jasmine to produce a joyful springtime sensation amplified by notes of pear that is effortless. It's both subtle and striking, without being overpowering. 
Why we love it
With their white glass adorned with the iconic REPLICA fabric label, the candles will beautifully light up your home. With an importance on specific colored wax, this candle is recollective of scented memories. 
Additional notes
The brand advocates not burning this candle for more than three to four hours at a time, as the flame will not be as strong if done more than that. 
4. Tom Ford 'Fucking Fabulous' Candle
The best candle: the best artisanal designer scent
Specifications
Fragrance Family: Warm and spicy
Scent Type: Woody spices
Key Notes: Bitter Almond Oil, Leather Accord, Orris Accord
Burn time: 40 hours
Reasons to buy
+A sensational woodsy scent to burn throughout cold weather+Created by legendary icon, Tom Ford+40-hour burn time that makes this well worth the investment
Tom Ford's Fucking Fabulous Candle is a self-indulgent oriental leather fragrance with an intoxicating grip – capturing a rarefied air. 
Why we love it
This candle summons the secret exchanges and insider flashes where illusions become true. With a title that says it all – the energetic opening makes an immediate declaration. 
What it smells like
When used, this candle fills any room with clary sage and fresh lavender – both of which warrant awareness with aromatic foreplay. Delectable bitter almond and vanilla inflections infuse textural richness to the leather heart. Drenched in orrisroot – from the iris flower – this candle's full luscious body of the supple Italian plunge reveals precise elegance, as the addictive tonka bean and lavish leather drive the scent. 
Conclusively, amber undercurrents echo with a heated ultra radiance, while the ultra-fine blond woods generate a convinced character of pure hedonism with a creamy close. 
Additional notes
With a burn time of up to 40 hours, this 21oz candle is explicit, exclusive, and fabulous. 
5. Scott Alexander 'New York City' Candle
The best candles: the best candle to cure anyone's immense desire to travel
Specifications
Scent: Sandalwood, Frankincense and Cardamom
Size: 17oz
Vessel: Solid Bronze
Volume: 520ml
Burn time: up to 70 hours
Reasons to buy
+Infuses homes with scents inspired by the concrete jungle+Long-lasting burn time+An impeccable bronze vessel that can be used long after the candle is finished
Scott Alexander's  New York City vessel gives recognition to the magnificent decadence and glittering opulence of the Art Deco era. Rooted in the movement's American arm, New York reminds us of the luxury and grandeur of the Chrysler Building, Waldorf Astoria, and Rockefeller Plaza.
What it smells like
This candle is both refined and distinguished, with a rich base of sandalwood and smoky cedar. Grounded in the warmth of amber, musk, and leather, which features notes of patchouli, frankincense, and violet leaf and the spicy twinkling of pink pepper.
Why we love it
This eccentric candle has It all. It features a 3-wick design, a burn-time of up to 70-hours, and a handful of sizes. As sensational as that is, our favorite feature is the bronze vessel it's showcased in that can be repurposed long after the candle runs out. 
What to consider when selecting the best candles for your home? 
It's imperative to consider the location of where you're looking to display your candle. 
For the living area: it's best to consider your aesthetic or decor; minimalists will want to reach for woody scents, whereas traditional settings require a scent floral-based. 
With kitchens: it's best to reach for something lighter and airier; the last thing you want to do is compete with food aromas, so we suggest a spicy scent or subtle aqua. 
Now, in the case, you're shopping for your bedroom: opt for an aroma that's lavender or vanilla-based; you'll want to calm your senses and create a peaceful oasis.  
How to know you've found the best candles?
The best candles will have a wick that is the precise size and configuration for the candle. You can tell your candle has an immeasurable wick if it burns cleanly, smoothly while generating a pool of liquid wax across the surface of the candle within the first two to four hours.