How to get candle wax out of jars – 3 failproof methods
Discover how to get candle wax out of jars with these simple hacks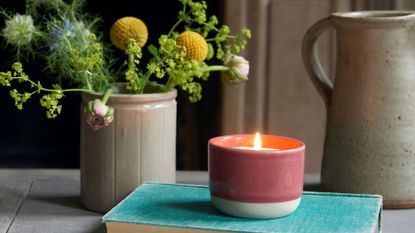 (Image credit: Loaf)
There are many reasons why you might want to learn how to get candle wax out of jars, whether you simply want to put the empty jar into recycling, want to repurpose it as a pretty storage container, pen pot or vase, or perhaps you want to use it to make your own candles.
There are so many pretty candle jars available, from intricate glass designs to rustic stoneware pieces. In fact, we might even admit to having purchased a candle or two based on the aesthetics of the jar over the candle's scent.
If you're looking for a new candle, then the best luxury candles and the best home fragrances will help to inspire you to instantly transform your home's mood.
How to get candle wax out of jars
Once you've reached the point where the wick is burnt out, you need to know how to get candle wax out of jars. Thankfully there are lots of different strategies and lots of expert tips to make the process a breeze.
Use warm water to get candle wax out of jars
Ailis Topley is the founder of Pott Candles, a company who makes refillable candle jars, so she knows a thing or two about how to get candle wax out of a jar.
'There are lots of ways to get candle wax out of a jar, but after years of testing, we have found that the best method is as follows:
Burn your candle until there is 1/2 inch of wax remaining
Grab a bowl (a cereal bowl is perfect), and fill it with warm water (not boiling, as you don't want the candle vessel to crack)
Place your vessel into the bowl and wait for the remaining wax to melt.
Scoop out the wax and wipe the vessel around with a paper towel'
Freeze the candle wax out of jars
By far the easiest way to get candle wax out of jars is the freezer method, as Max Hewett from Paddywax explains in the below method.
Place the used candle in the freezer overnight.
Once frozen, lightly tap the vessel on a soft surface until the wax pops out. It's sometimes helpful to use a utensil to crack the wax and help it pop out in pieces!
Using a soft cloth, remove any remaining wax, wick, or glue dot. Then, give the vessel a good wash.
Let the candle live on by using the now empty vessel for another purpose!

Once you've removed the wax, leave your jar on the side to come to room temperature and then wash it in warm water and soap.
The only downside to this method, however, is that it won't work if the top of your jar is narrower than the base. If this is the case, then try the warm water or oven methods instead.
Use your oven to get candle wax out of multiple jars
If you have several candle jars that you want to empty, then the above methods will prove time consuming. Thankfully, this oven-based method for how to get candle wax out of a jar will make it much quicker.
Ensure your jars are clean of any paper, tape or other flammable material
Heat your oven to 200°F
Place a foil takeaway tray on a baking tray
Turn the jars upside down in the foil tray
Place in the oven for 15 minutes until the wax has melted into the foil tray
Remove the baking tray from the oven and place the empty jars onto a piece of parchment paper or aluminium foil
Let cool and then wash with soap and water
Always ensure that your candles are supervised while in the oven and never place your candles in a microwave oven as it is a fire hazard.
Should I use the boiling water to get candle wax out of jars?
Boiling water is seen as a quick and easy method for how to get candle wax out of a jar and while this is true, it also comes with risks.
'Filling your jar with boiling water or placing it in a pan of boiling water can cause your jar to crack – also known as thermal fracturing,' explains Period Living editor Melanie Griffiths. This is particularly relevant for thin glass jars, though can also be seen in other types of candle jar.
If you are hoping to save and reuse your candle jar once you've removed the wax, then you are better using one of the above methods instead.
How do you reuse empty candle jars?
There are lots of ways to reuse empty candle jars once you've learnt how to get candle wax out of jars. The obvious solution is to use your empty candle jars as a pencil or pen pot. However, if your candle jar has a lid, then they will make for pretty storage jars, ideal for organizing a bathroom vanity or as part of your makeup room ideas. They are great for storing make-up brushes, q-tips and cotton rounds.
Alternatively, you can reuse an empty candle jar as a vase for displaying cut flowers as part of your dining table decor ideas. If your candle jar is large enough it can make for a pretty drinks tumbler, too – great for garden party ideas.
Some companies even purposefully design their candle jars to be reused afterwards, for example Keep Candles have bowls, egg cups and mugs that are all designed to become kitchenware once the candle has burnt out. Also Paddywax's beautiful glass candle jars transform into the prettiest tumblers and vases once cleaned.
What can you do with old candle wax?
You can reuse old candle wax and turn it into a new candle. The lifespan of your candle is defined by the length of the wick – once the wick has burnt out then your candle won't light. If your candle has tunnelled – when there is still lots of wax on the side of the jar – you will have quite a lot of wax that you can reuse rather than waste.
Once you've found out how to get candle wax out of a jar, you can remelt the wax in a pan and then pour around a new wick and leave to set. Once it has set, you can then light the wick and enjoy your new candle.
Sign up to the Homes & Gardens newsletter
Decor Ideas. Project Inspiration. Expert Advice. Delivered to your inbox.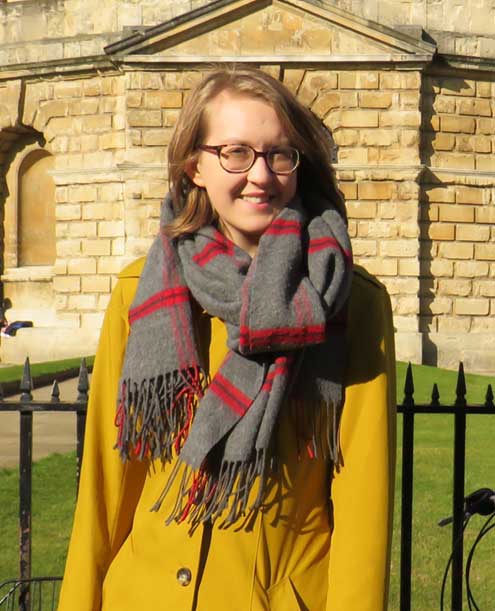 Content Editor and Sub-editor
Having graduated with a first class degree in English Literature, Holly started her career as a features writer and sub-editor at Period Living magazine, Homes & Gardens' sister title. Working on Period Living brought with it insight into the complexities of owning and caring for period homes, from interior decorating through to choosing the right windows and the challenges of extending. This has led to a passion for traditional interiors, particularly the country-look. Writing for the Homes & Gardens website as a content editor, alongside regular features for Period Living and Country Homes & Interiors magazines, has enabled her to broaden her writing to incorporate her interests in gardening, wildlife and nature.