Best home fragrance: tested by a master perfumer
By investing in some of the best home fragrances, you can instantly transform your home's mood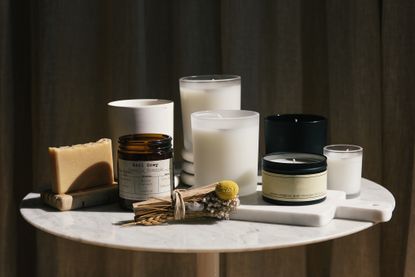 (Image credit: Getty Images)
Investing in the best home fragrance is my kind of self care. Buying a simple candle or luxury reed diffuser can transform your space with luxurious scents.
As a master perfumer, fragrance is the first thing I notice about a home. Some people seek out aromatic and herbal scents, evocative of spas and relaxation. Others look for light and bright florals to lift the mood of a room and others diffuse rich and woody scents into their homes. Most of us flit between different fragrance families, depending on our mood and interior style.
Of course, when choosing a home fragrance, it all boils down to personal preference. Whilst there are niche, specialist fragrances on the market, there are also plenty of fail-safe scents guaranteed to make your home smell nice.
Whether you're looking for a subtle, striking, or in-between scent, we've rounded up our favorite, tried-and-tested fragrances. They're all versatile, excellent for daily use as well as for special occasions. Here, we've listed reed diffusers, candles, and alternative methods to scent you home, so that you can choose your perfect home fragrance.
Best Diffusers
If you're caught in a debate between scent types, I've compared candles to reed diffusers before. Whilst I love the atmospheric glow of a candle, reed diffusers are the most consistent, practical, and efficient way to scent your home.
You can flip the reeds for a stronger scent, but my top fix suggestions won't need it. They're strong without being overpowering and they all smell beautiful. Nic Mastenbroek, expert perfumer, recommends placing diffuser sticks near sinks. 'Whether it's in the kitchen or bathroom, whenever I stop to wash my hands, I'm greeted by a fabulous fragrance'.
Below, I've listed my favorite fragrances. There's one for every scent family and room type. Now the difficult decision is choosing between them.
Elegant and floral
Scent families: fresh, floral
Scent notes: bluebell, lily of the valley
Size: 165 ml
This is my favorite diffuser of all time. I always tell people to close their eyes when they smell it, because it's green and earthy, just like standing in a bluebell wood. The scent is strong enough to notice, but it's delicate and never overpowering.
Luxuious and strong
Scent families: floral, woody
Scent notes: blackcurrant, rose, tobacco
Size: 75 ml
I fell in love with this diffuser before I smelt it. The black and gold makes a true art deco style statement. Baies, the fragrance, is balanced, fruity, smoky, and rich - it's also popular amongst celebrities, including LeBron James and Kate Moss.
Bright and fruity
Scent families: sweet citrus, fruity
Scent notes: tropical fruits, jasmine
Size: 236 ml
This scent is iconic. The tropical fruity fragrance pairs with sweet citrus to make one of the most universally appealing combinations on the market. It's powerful and beautiful. I wouldn't wish for anything else.
Green and fresh
Scent families: ozonic, floral
Scent notes: dog rose, apple, water mosses
Size: 200 ml
ØY was the first Skandinavisk scent that I smelt. It has notes of crab apple and dog rose, with water mosses and green leaves. It's a sweet, ozonic scent, which is totally addictive. It's all recycled and re-usable too.
Citrus and light
Scent families: floral, fruity
Scent notes: orange, kumquat, berries
Size: 100 ml
Voluspa never disappoint on aesthetics or olfactives. This zesty and sweet combination of orange, kumquat, and berries is uplifting and light. It's better in smaller spaces, so I love it in my bathroom.
Strong and soft
Scent families: floral, woody
Scent notes: jasmine, tuberose, sandalwood
Size: 450 ml
Rituals makes a lot of diffusers, but my favorites are in their Private Collection. They are all really powerful, even with soft notes like this one. Cotton Blossom is a balance of mandarin, jasmine, tuberose, and sandalwood.
Perfumer
Nic is part of the Mastenbroek dynasty and has been making candles for five years. He often looks at perfume and candles from a slightly different perspective to Ruth, so they make an excellent and well-informed team.
Best Candles
If you like diffusers, but you're looking for more of an occasion scent or atmosphere setter, candles are the ones for you. When burned, they're stronger than diffusers and their gentle flicker gives a coziness like no other.
Ruth Mastenbroek, master perfumer, recommends candles 'for creating an ambience, especially in the Fall and Winter seasons. They exhude a fantastic aura of scent in a room at the light of a match, and then can be snuffed out again'.
Here are just a few of my favorites. Make sure that you look after them, following general candle care instructions, and you'll enjoy their beautiful scents for a long time.
Best eco-friendly candle
Skandinavisk's Hygge Scented Candle
Scent family: Aromatic and rich
Scent notes: black tea, mint leaves, dried apples, and cinnamon
A blend of home comforts, Hygge is everything that you would expect. Warming, light, and utterly delicious to smell, this is my go-to fragrance for the evenings when I want to snuggle up on the couch.
Best unisex candle
Boy Smells' Cashmere Kush
Scent family: herbal and woody
Scent notes: geranium, tulip, cashmere, rhubarb, vetiver, and amber
Size: 8.4 oz
With universal appeal, this candle is justifiably one of the most popular ones on the market. It's low maintenance and simple to style, so fits in to any home. I burn it daily, in my workspace.
Best floral candle
Jo Malone's English Pear and Freesia
Scent families: fresh and fruity
Scent notes: pear, melon, freesia, rose, patchouli, rhubarb, and amber
Size: 0.44lbs
English Pear and Freesia was the first luxury candle that I ever bought. The scent makes still makes me feel excited and like I'm indulging myself. It's a classic candle that you can burn any time, any place.
Best rich candle
Harlem Candle Co's Speakeasy
Scent families: aromatic, rich, spicy
Scent notes: cardamom, plum, tobacco
Size: 11 oz
There's a lot of good press around the Harlem Candle Co and they don't disappoint. Everything about this candle is beautiful. It's strong without overpowering. The balance of rich fruits and spices is incredible.
Best large candle
Loewe Thyme Outdoor Candle
Scent families: herbal, fresh
Scent notes: thyme
Size: 750g
Loewe's candles are truly unique. Sat in glazed terracotta vessels, they're organic style statements. This fresh candle is calming and uplifting, designed to be burned outside.
Best cotton wick
The White Company Seychelles
Scent families: ozonic, aquatic, fresh
Scent notes: bergamot, orange, coconut, jasmine, vanilla
Size: 4.9 oz
The White Company makes some beautiful candles, especially their botanical ones. This small, simple glass is perfect for any room. The fresh and aquatic notes are uplifting and easy to love.
Master Perfumer
Master Perfumer
Ruth Mastenbroek
Ruth is an incredible perfumer. She's created fragrances for world-renowned brands like Jo Malone and is one of the only independent female perfumers in the world. After studying Chemistry at Oxford University, she took undertook classical perfume training in Grasse.
Alternative Ways To Scent Your Home
You don't have to use a candle or reed diffuser to scent your room. There are plenty of other options. You can use essential oils in an electronic diffuser, a room spray, incense cones, or wax melts and a candle warmer like this one from QVC.
Master perfumer, Ruth Mastenbroek says that these alternative methods 'have grown in popularity over the last couple of years because you can mix and match the scent much more. Usually smaller than a candle, you can use them in any room for a short and sharp burst of fragrance'.
Rather than place your scent diffuser in the center of the room, try spraying your curtains and linen. When the material moves, you'll experience wafts of fragrance. It's subtle and beautiful.
Magnolia Saguaro Incense Cones
Records trace burning incense back further than 6000 years in Egypt. This style of fragrance is more than older than retro. With cactus, desert florals, and labdanum, these eco-friendly cones are sweet and natural. There's a reason they're still being used.
Simple and inexpensive, wax melts are one of the most soothing ways to scent your home. These have notes of eucalyptus, spearmint, white pine, and sandalwood. You'll need a wax warmer like this one from QVC to use them.
Lime Basil and Mandarin Room Spray
This aromatic and citrus spray is zesty with slightly woody and earthy undertones. I spray it in the air, but also on my curtains, so that every time they move, I get wafts of Jo Malone. It's an instant and intense burst of fragrance when you first spray them, perfect if you're impatient with scents.
FAQs
How can I make my home smell nice all the time?
There are lots of tips for ways to make your home smell nice naturally. However, investing in the best home fragrances can elevate your rooms even further.
What is the best home fragrance to use?
This is a personal choice. If you want your home to smell like a spa, look for herbal and aromatic candles. If you want a sweet, consistent, floral scent, opt for a floral diffuser.
What do hotels use to smell good?
Lots of hotels use a scent diffuser in the air conditioning. They'll choose a scent and consistently release it into the rooms. You can emulate this with an electronic diffuser or with other products such as candles and room sprays.
Where should I put my home fragrance?
It's imperative to consider the location of where you're looking to store your fragrance. For the living area: it's best to consider your aesthetic or decor; minimalists will want to reach for woody scents, whereas traditional settings require a scent floral-based.
With kitchens: it's best to reach for something lighter and airier; the last thing you want to do is compete with food aromas, so we suggest a spicy scent or subtle aqua.
Now, in the case you're shopping for your bedroom: opt for an aroma that's lavender or vanilla-based; you'll want to calm your senses and create a peaceful oasis.
What's the difference between a diffuser and a candle?
I've written an article which compares reed diffusers and candles in great detail. In short, diffusers are much safer, more efficient, straightforward, and sometimes more effective. If you strive to experience aromatherapy with ease, buy yourself an essential oil diffuser.
It's believed that the benefits are not just more sustainable than oils but much more in-tune with our senses than candles; but in total, it boils down to personal preference.
---
Our Verdict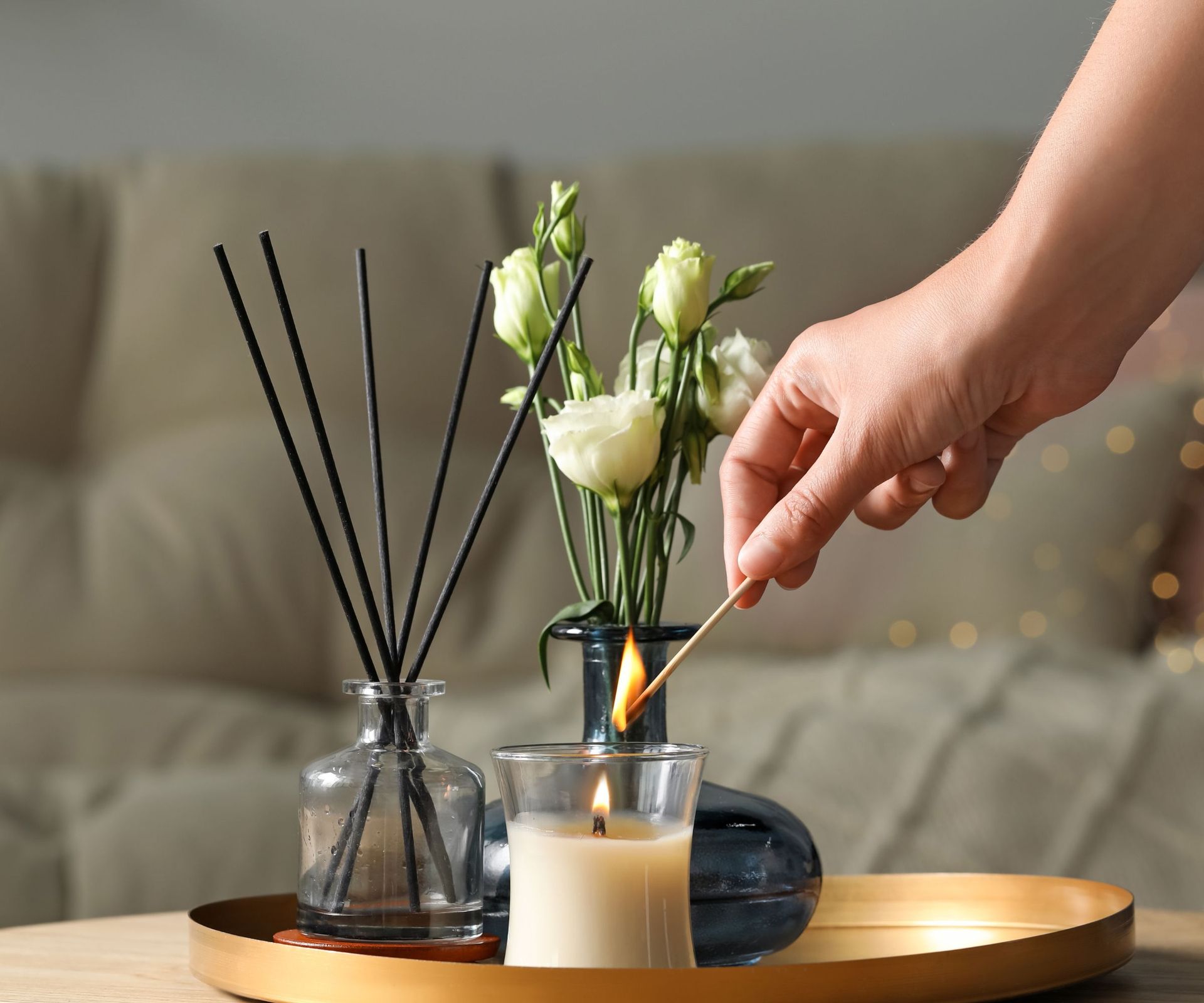 There are lots of ways to scent your home. From candles and diffusers to room sprays and incense. These will suit different rooms and different homes, but all of them are effective.
Each type has their place in the home. Diffusers are my staple, delivering consistent scents in each room, especially my bedroom and bathroom. I use my candles for special occasions, or when I want to relax. When I want to give my room an extra fragrant spritz, or want to layer some fragrances together, I'll use my room spray.
I have personally tried and tested these fragrances and can recommend them all. None will be too overpowering or weak for any room. The most important part is choosing the fragrance notes which you enjoy the most.
Sign up to the Homes & Gardens newsletter
Decor Ideas. Project Inspiration. Expert Advice. Delivered to your inbox.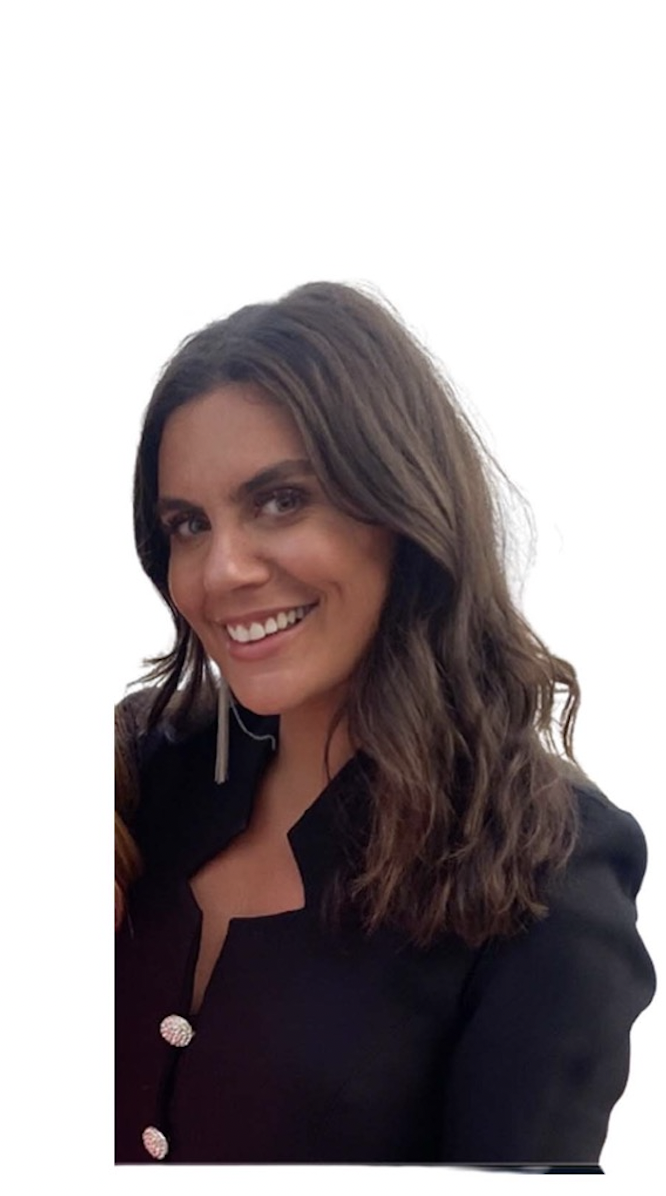 Brittany Romano wrote for Homes & Gardens as a U.S. Shopping Editor. A graduate of New England College, Brittany started her career as a freelance fashion market assistant at Marie Claire. She later joined AMI, where she designed a highly profitable commerce vertical. Noted for her award-winning content, she's covered everything from celebrity beauty hacks to the most lavish home decor.