Best reed diffusers: expert tests of scents for every room
The best reed diffusers will elegantly scent any room in you home. From fresh and floral to rich and spicy, these are the most premium diffusers.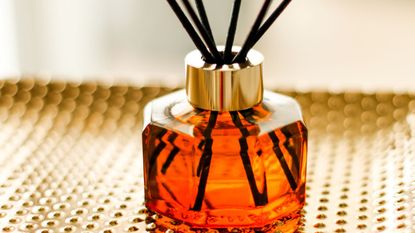 (Image credit: GettyImages)
The best reed diffusers elegantly scent a room. A beautiful home isn't finished if it doesn't smell good, too. Whether you choose candles, mists or reed diffusers, there are lots of luxurious products on the market.
Reed diffusers are safer than candles, cordless, and heat-free. They offer strong and consistent fragrance across any room. I worked in luxury fragrances for years, where I qualified as a Master Perfumer. Part of our training was home fragrance, so, naturally, it's the first thing I notice about a home.
I searched for the perfect balance of distinctive and delicate reed diffusers to recommend for every rooms. I trialled each one for months, so that I could experience each scent, its strength, and lasting time for myself. I also wanted to make sure that they were stylish and excellent value too.
After months of testing a range of diffusers on the market, these are the best. They're all elegant-looking, well-scented, and good value for money. You won't be surprised to hear that the options in our list are some of the best home fragrances money can buy, as rated by the Homes & Gardens team.
The Best Reed Diffusers
You can trust Homes & Gardens. Our expert reviewers spend hours testing and comparing the latest products, helping you choose the best for you. Find out more about how we test.
Elegant and floral
+ Elegant and strong
+ Stylish vessel
- Expensive
One of Meghan Markle's favorite scents, Jo Malone's Wild Bluebell is my favorite diffuser. It's delicate and light, but it's still distinctive in a room. Unlike many other bluebell fragrances, this has earthy notes that stop it from becoming cloying and sickly. Close your eyes and you'll feel like you're in a bluebell wood rather than a bedroom.
Bright and fruity
+ Beautiful scent
+ Elegant vessel
- Not refillable
This iconic scent was described by one of our experts, Annie, as 'intoxicating'. The blue bottle looks modern and elegant, whilst lasting a long time. It's powerful, so you won't need to use it constantly and you can buy refills when you need to, which should be around about six months. It's also really reasonably priced.
Strong and soft
+ Very strong
+ Big vessel
- Reeds get sticky
I have tried a range of Rituals diffusers, especially from their Private Collection. They are all powerful. Unmistakable, distinctive, and yet not too heady, Cotton Blossom was my top pick for any large room. It balances notes of mandarin, jasmine, tuberose and violet with sandalwood and balsamic so that it's velvety, fresh, and soft.
Clean and calming
+ Refreshing and beachy
+ Lasts a long time
- Expensive
With notes of fresh lotus, sea grass, and amber, this refreshing scent is well-suited to bedrooms and bathrooms. Our expert, Jacyln, found that it was fresh and luxuriously packaged. The essential oil-based fragrances can last up to a year and from there you can order a refill or repurpose the handblown glass vessel into a vase.
Citrus and light
+ Fruity and well-balanced
+ Looks beautiful
- Quite light
Zesty and sweet, this blend of citrus kumquats and ripe berries harmonize with vanilla to give a round and refreshing scent. I tried this in a number of rooms and settled on it in the bathroom. It's light, so works better in smaller spaces and the decorative glass looks great in a bathroom.
Green and fresh
+ Neutral and green scent
+ Refillable
- Pine is quite wintery
Skog, Norwegian for forest, is calm, green and earthy. It's a an easy scent to gift to men or women, with notes of pine, fir, birch, and lily — the perfect complement for any house. It's really strong and lasted longer than the promised three months (I've had mine for four months in with some left) and you can buy re-fills too.
Rejuvenating and stylish
+ Unique design
+ Strong scent
- Reeds are fragile
You probably haven't come across Okiki before, because they're still a small brand. However, I've never seen a diffuser as beautiful and unique as this. Handmade with essential oils, this calming blend of grapefruit, lavender, frankincense, myrrh and rosewood is what serenity would smell like. The reed sticks are shaped as flowers and swirls, adding decoration to any room.
Luxuious and strong
+ Well-balanced notes
+ Vessel is beautiful
- Set-up is a bit fiddly

A favorite amongst celebrities, including LeBron James and Kate Moss, Baies is floral and fruity, without being sweet. There's a smoky richness that keeps Baies balanced and a deep rather than sickly. The diffuser vessel is really beautiful and you can use it with or without reeds. I found that the scent filled my high-ceilinged room, so you won't get through it too quickly either
Rich and smoky
+ Really strong
+ Great for large rooms
- No refills
Woody and smoky, this rich scent has notes of labdanum, patchouli, cedarwood, and charred birchwood. It's the best option if you have pets or strong odors to cover up, but that means that it's really heavy, almost too much for a smaller room. The diffuser's style suits a range of decors; it's subtle and stylish.
Best places to buy a reed diffuser
How we review the best reed diffusers
Our reed diffusers have been tested by experts. Laura in particular is a Master Perfumer and has worked for luxury perfume brands for years, so she knows what premium fragrances should be like.
When choosing reed diffusers they consider factors such as the unboxing experience, product quality, the longevity of the scents, room coverage, and if a refill is available. They regularly places them in different-sized rooms from the bathroom to bedrooms and an open living space to see how the scent fills and smells in the different spaces.
We acknowledge that scent is majorly subjective, but it helps to know the type of scents you personally prefer, whether you like sweet and fruity or musky and spicy. Annie's description of the scents she tested should help inform you of what you can expect it to smell like.
As there are countless home fragrances available, we also invite you to explore the other scents from the brands we've included, as we endorse them based on our experience with their products.
For more insight into our hands-on review process, refer to our how we test review guidelines.
FAQs
How do I choose a good reed diffuser?
Choose your scent wisely. Selecting a reed diffuser means finding a scent that complements your space and the mood you are trying to create. We recommend matching a reed diffuser to the season. It's worth noting that rich scents like wood and spices are great for winter and fall, whereas fresher scents like mint, apple, and citrus will cool a space. Use these fragrances in the spring and summer.
You should also consider where you're placing your reed diffuser. The majority of people like to place a reed diffuser in a living room, where they spend lots of their time, or an entryway to flood all of their rooms with a subtle fragrance. Otherwise, a reed diffuser works well in a bathroom for a constant aroma, and to balance odors. However, where a heavy, oud-forward scent works well to make a living room cosy, you'll want a lighter scent for a bathroom.
Unlike candles, the majority of reed diffusers can simply be refilled once the fragrance has finished, to help save the environment and to save you a little money. Be sure to check that the reed diffuser you've picked can be refilled, otherwise, if you like it, you'll have to buy the entire vessel time after time, instead of just a bottle of the fragrance.
How often does a reed diffuser need to be changed?
On average, a person will need to replace reed diffusers sticks every six months. Specific circumstances might call for substituting them sooner, or they might exceed six months. But in most cases, that is the duration you should be thinking and a good rule of thumb to follow.
It would be a smart idea to check, before buying, that the reed diffuser you would like to buy comes with refills available. This will mean that you need only buy the vessel once, and then you can refill it forever with your favorite fragrance. You'll be helping to save the planet – and a little money.
Should I flip reeds in a reed diffuser?
You don't have to turn diffuser sticks around, but if you want a more intense fragrance, you can turn them every week. Just remember, turning the sticks more frequently will use up the oil faster, and you don't need to do if if your room is small.
How many reeds should I put in my diffuser?
It depends on the size of your room and how strong you want the scent to be. Using more reeds will produce a stronger scent, but you will use your fragrance oils much quicker than necessary. I would recommend six to eight, especially if your room doesn't have high ceilings.
Where should I put my diffuser?
The best place to have your diffuser is in the center of the room, so that you have an even spread of fragrance. However, this isn't always easy. Make sure to have it a few feet off the ground, near airflow, and on a stable surface. I wouldn't recommend having it on a bedside table or dining table, since this is very close to where you will breathe and eat. The fragrance oils might become overpowering or sickly in a position like this.
Which room in the house should my diffuser be in?
I like to have a diffuser in each room to set a different tone. However, if you need to pick one room, I would recommend placing it in the one you use the most. Whether that's a living room or office, you'll appreciate it more if you're around it more often.
What's the best reed diffuser to cover pet smells?
Pet smells can be strong, so you need deep, rich, and woody fragrances to balance them. I would recommend Rituals or Nest for these types of fragrances. If they don't suit you, Trudon's Ernesto Le Diffuseur, at Bergdorf's has been making really strong room fragrances which you could spray onto upholstery to cover up pet smells.
How can I make my diffuser last longer?
There are lots of ways that you can keep your essential oils going for longer. To start, don't use as many reeds to start with and don't flip them as much. When you are satisfied with the scent in your room, remove the reeds and place a stopper on your oil. That way, you won't be using unnecessary oil. Also, make sure to place your diffuser somewhere where the scent is maximised, so that you don't use up any unnecessary oils.
Sign up to the Homes & Gardens newsletter
Decor Ideas. Project Inspiration. Expert Advice. Delivered to your inbox.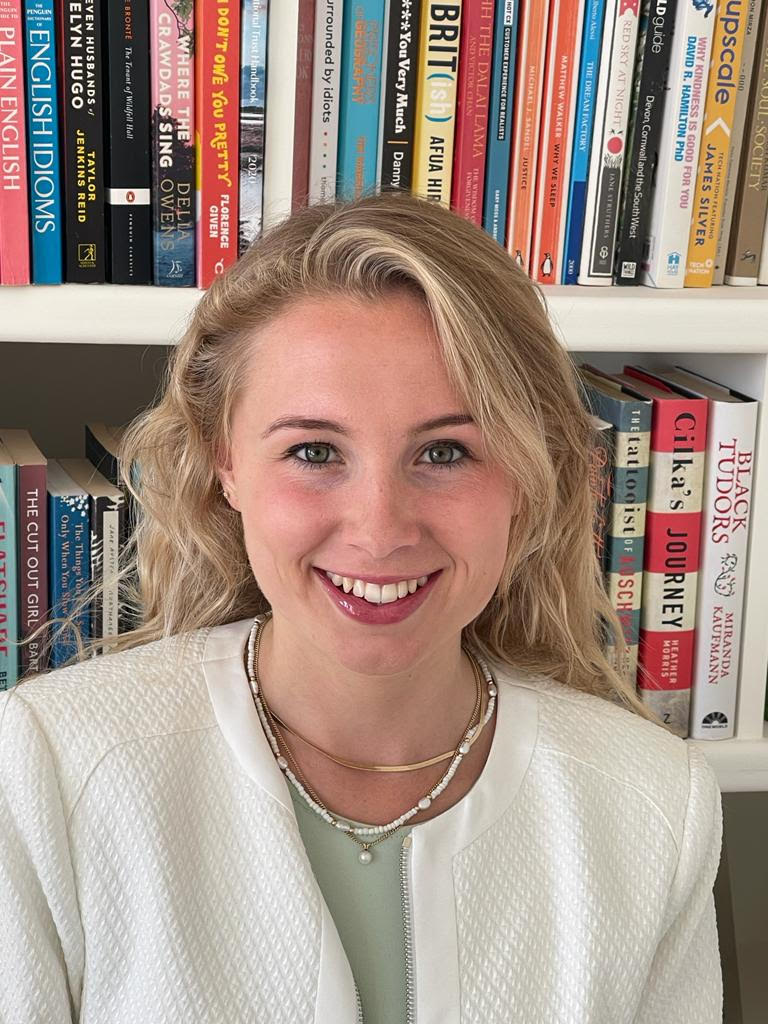 Laura is our eCommerce editor. As a fully qualified barista, she's our expert in all things coffee and has tested over thirty of the best coffee makers on the market. She has also interviewed Q-Graders and world-leading experts in the coffee industry, so has an intimate knowledge of all things coffee. Before joining Homes & Gardens, she studied English at Oxford University. Whilst studying, she trained as a master perfumer and worked in the luxury fragrance industry for five years. Her collection of home fragrance is extensive and she's met and interviewed five of the world's finest perfumers (also known as 'noses'). As a result of this expansive fragrance knowledge, she always puts quality and style over quantity and fads. Laura looks for products which have been designed simply and with thoughtful finishes.