Why your home needs a signature scent: and how to pick one
How your home smells is just as important as how it looks, I discovered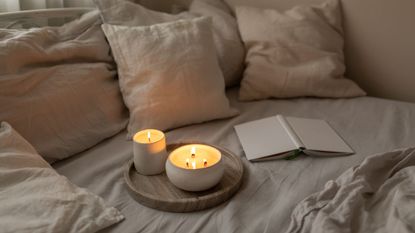 (Image credit: Getty Images)
Sign up to the Homes & Gardens newsletter
Decor Ideas. Project Inspiration. Expert Advice. Delivered to your inbox.
Thank you for signing up to Homes & Gardens. You will receive a verification email shortly.
There was a problem. Please refresh the page and try again.
I had heard the phrase 'signature scent' tossed around a few times but ever stopped to consider whether my own house needed one – until I spoke to some experts who convinced me to find the perfect fragrance for my home.
There are plenty of ways to make your home smell nice, from good cleaning tips to fragrance layering, but it turns out that picking one scent and sticking to it is a game changer.
Here is what I learned when picking out my home's new signature scent, and why it really does matter if you have one.
Why a signature scent is so important
There is a little more to finding a signature scent than picking up a few candles from the store and popping one in every room.
Recently, when I was researching what people with nice-smelling bedrooms do for an article, I learned that picking a signature scent is more about discovering what type of ambiance you would like to create, and selecting a fragrance that complements that goal and your interior decor. For me, that meant searching for a scent that felt inviting and cozy – personally, I am one for making a house smell like fall year-round.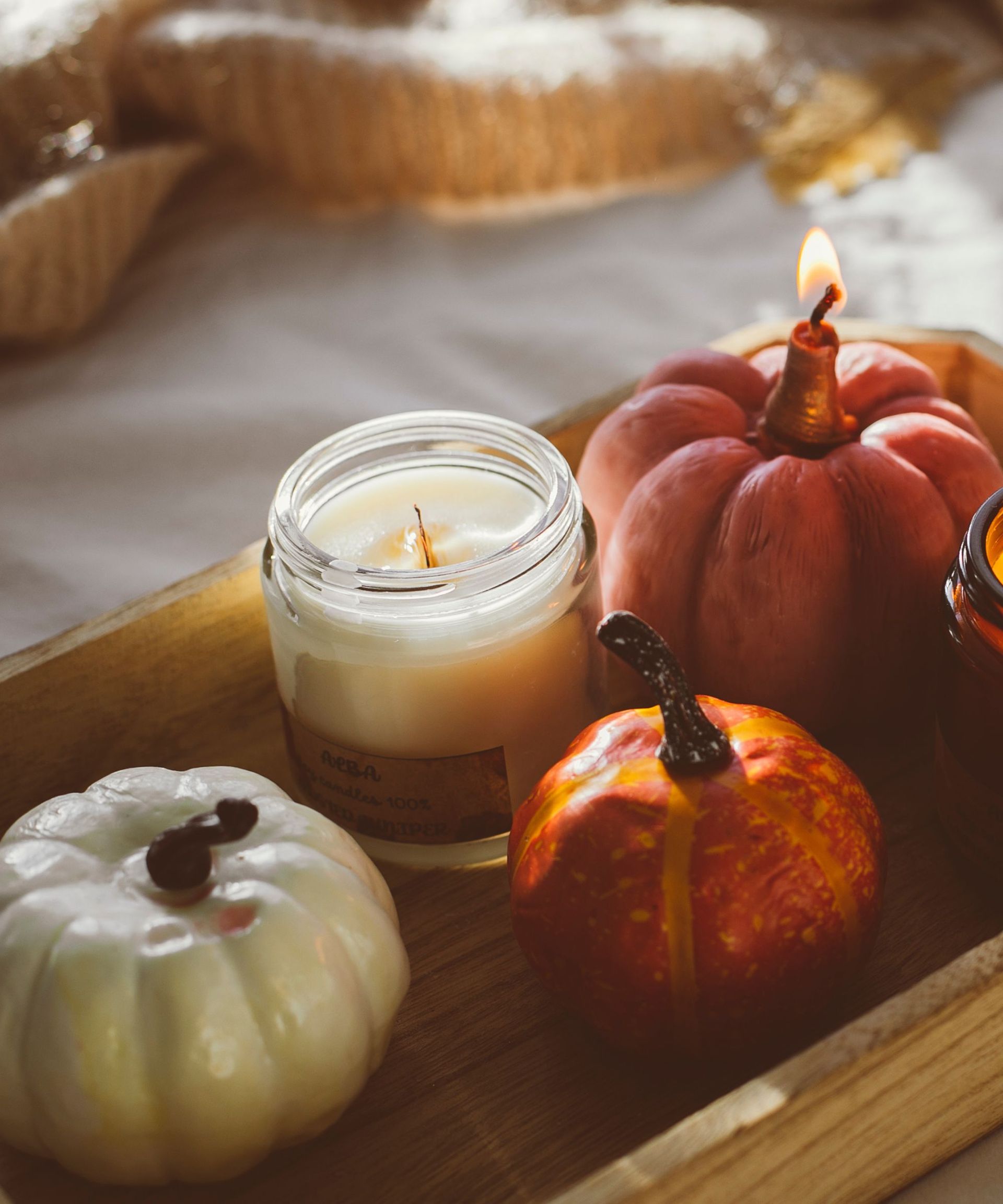 What I was getting wrong in the past was having a different scented candle or room spray in each room, where one would overpower the other or mix weirdly to create a jarring odor on my landing or in my hallway. It was not great, I have to admit, but picking just one candle from the shelves of my favorite homeware store was just too difficult.
This time around, I picked up a few jars of one of the best candles I had used so far in my home – DW Home's Apple Honey Butter candle, available at Amazon. It is a scent reminiscent of freshly baked pastries and perfectly evokes the warm and welcoming feel I wanted for my home.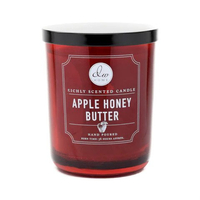 DW Home Apple Honey Butter Scented Candle | $31.97 at Amazon
This candle smells like sugar-glazed apples blended with warm cinnamon, golden clove, and grated nutmeg wrapped in sweet caramel honey drizzles and hints of pure maple syrup. I simply can't get enough!
75% of our memories can be triggered by scent alone, so setting up a good scent-scape around your home can not only make you feel more comforted but could also mean your guests remember having a good time at your house whenever they catch a whiff of your scent. For that reason, I found spacing just one scent around my home had a far greater impact than having a few different scents dotted around the space.
Oh, and the old candles I swapped out? They were passed on to my family or friends to be used up to help me declutter without leaving a mess.
How to pick a signature scent
Although I already had a scent I knew I wanted to use around my home, it is only because of experimentation with hundreds of candles and room sprays in the past. Here is how I finally decided on the scent that represented me, and my home, the best:
1. Consider the ambiance you want to create
The ambiance is one of the first things interior designers notice in a room when they enter, and your room's scent plays a huge role in that. Picking a scent to complement your home's decor, and tell a story about your preferences is the best way to do this.
I am trying to make a house look cozy by opting for warmer tones and luxury fabrics, so I knew I needed a scent to reflect that. That whittled down my fragrance notes to typically autumnal and wintery scents such as warm spices. The candle I chose is one I initially picked up last Christmas, but haven't been able to stop thinking about it since I first lit it.
If you are aiming to create a lighter, breezier space, perhaps reminiscent of the coastal grandmother trend, then a floral candle may be better suited to your home, or alternatively you may want a fruiter aroma, such as the Jo Malone Wild Berry and Bramble scented candle, from Net-A-Porter.
2. Choose the best way of scenting your home
Of course, candles are not the only option when it comes to scenting your home, I just love them for the look and soft glow of a natural flame which contributes to my overall cozy vibes.
That being said, automatic air fresheners can also be a good option if you have pets or small children, or alternatively, the best reed diffusers or humidifiers with scented oils can be a wonderful and safe alternative too, especially if you are concerned about air particles released by lighting wicks.
3. Pick the right spots for fragrances in your home
I had to find a good balance of rooms with candles vs without when establishing my signature scent. Too many candles were overpowering, and too few didn't carry the scent around my space. What's more, although I have a candle in my kitchen to help banish bad kitchen smells, I learned to only light it after I had cooked and eaten, usually lighting it when I was washing up, as the candle and food aromas fought one another, making dinner times a little overwhelming.
When considering placement, pick spots where you will get the most out of the scent – bathrooms, entryways, living rooms, and bedrooms are obvious picks, and then add where needed to continue the fragrance around your home.
FAQs
How do I create a signature scent?
There are plenty of ways you can create a signature scent, whether you go to a professional or try it yourself at home by experimenting with essential oil mixes. No matter your method, you will want to think about what mood you want to set in your home, what scents evoke that feeling, and what your favorite scents are. That way, you have a good baseline of what to start mixing together, then it is about working out a good balance through experimentation.
What is the most likable scent?
If you are trying to pick a home fragrance that will appeal to everyone, family and guests included, then vanilla is your best bet. After research spanning multiple countries and cultures around the globe, scientists found that vanilla still came out on top, even when matched against other popular scents. It is a safe and readily available fallback.
---
Now I have switched to establishing a signature scent I will never go back to a pick-n-mix approach again – here's to hoping they never discontinue my favorite fragrance!
Sign up to the Homes & Gardens newsletter
Decor Ideas. Project Inspiration. Expert Advice. Delivered to your inbox.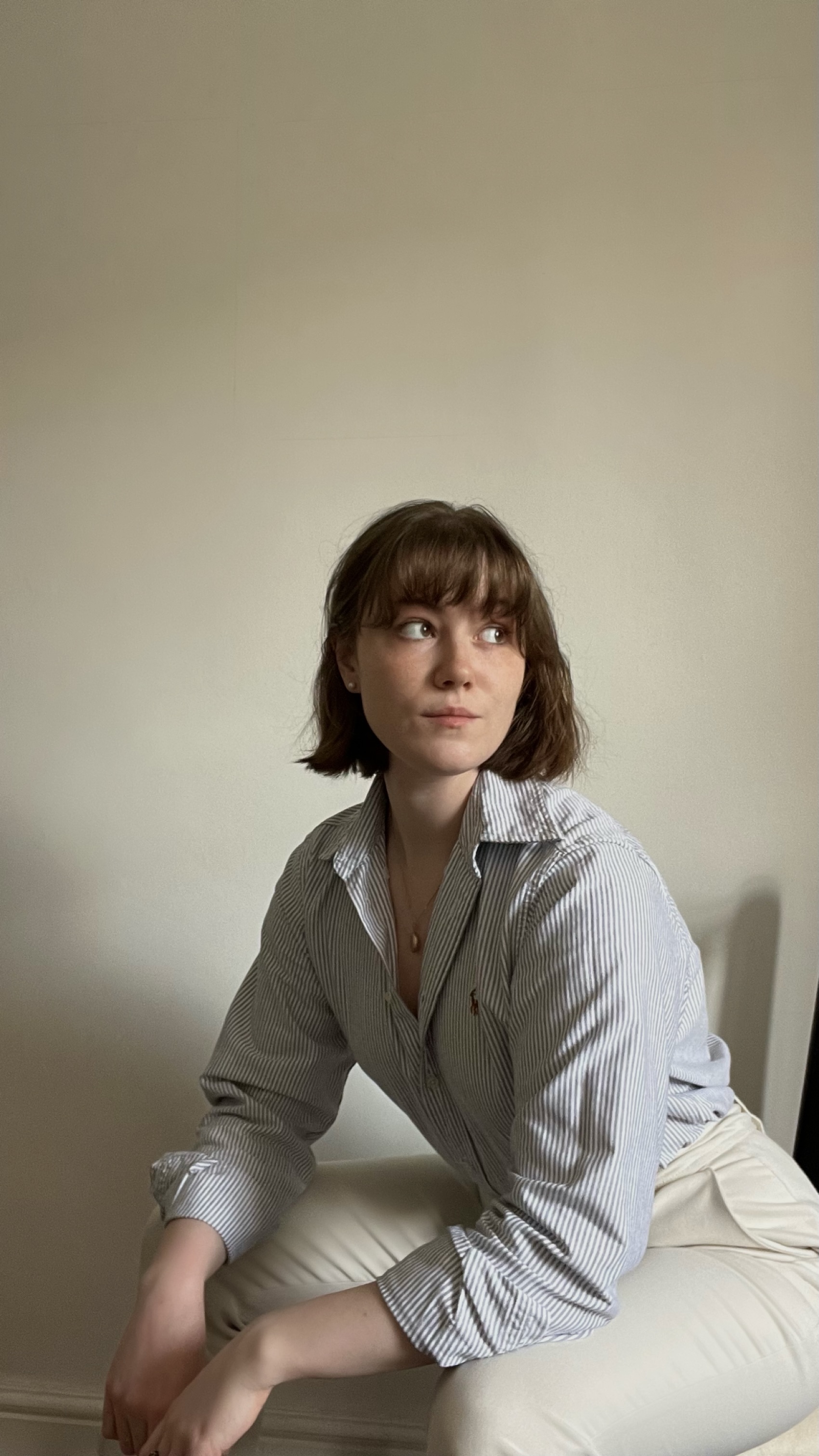 Chiana has been at Homes & Gardens for a year, having started her journey in interior journalism as part of the graduate program. She spends most of her time producing content for the Solved section of the website, helping readers get the most out of their homes through clever decluttering, cleaning, and tidying tips – many of which she tests and reviews herself in her home in Lancaster to ensure they will consistently deliver for her readers and dabbles in the latest design trends. She also has a first-class degree in Literature from Lancaster University.