11 things professionals do to banish bad kitchen smells for good
The kitchen is most prone to foul odors, these are the things cleaners do to keep it fresh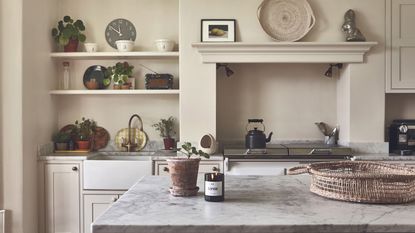 (Image credit: Future)
The kitchen is the room in any house most prone to bad odors. Whether it is from the trash can or cooking, lingering smells around the home usually originate here. So how do you banish bad odors in a kitchen for good?
Banishing bad kitchen odors is important for more than the sake of your nose. Keeping a fresh-smelling kitchen is important for the overall ambiance, and creating the perfect cooking and hosting space.
From cleaning tips to home fragrance picks, there are all kinds of things you can do to help banish bad cooking odors. Here is what the experts recommend.
How to banish bad kitchen odors for good
We have asked cleaning specialists for their advice on how to keep a kitchen smelling nice and banish bad odors.
1. Clean as you go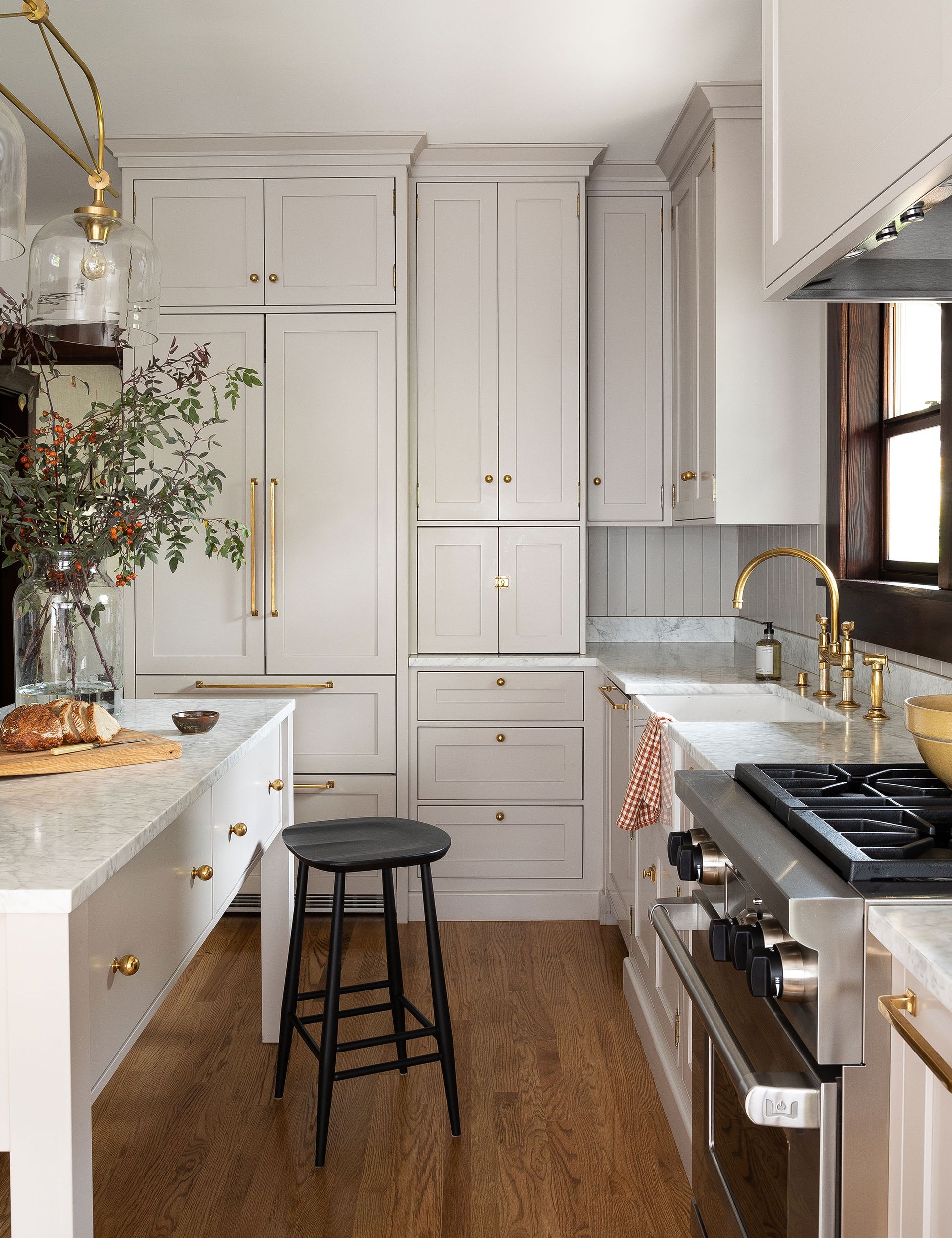 Cleaning a kitchen is the most simple way of keeping your kitchen smelling fresh, and cleaning as you go can make the biggest difference in preventing bad odors from building up, says Steven Ip, cleaning expert and owner of Cleanzen, Boston.
'When you cook for a meal, wash the pots and cooking utensils you use. After eating, wash the dishes and store them away. Immediately throw away scraps. Wipe down counters and clear the kitchen area. These little cleaning tasks go a long way and will keep the smells at a minimum,' he assures.
2. Dehumidify your kitchen
If you are wondering why your house smells musty, it may be excess moisture – something that is most prevalent in kitchens and bathrooms. A lot of moisture in the air contributes to the growth of mold and mildew, explains Mark Le, a professional cleaner at GetBetterClean. This fungal growth leads to persistent smells and even illness.
'Make sure you wipe down your countertops, stovetop, and sink after every use,' he suggests. 'It is easier to prevent mold growth than it is to get rid of black mold.'
If you do not have a good extractor fan or have a particularly damp kitchen, then investing in the best dehumidifier you can afford may be the best solution to keeping musty-smelling moisture at bay.
3. Deodorize your kitchen with vinegar
When trying to make your home smell nice, you will likely have heard of the deodorizing power of vinegar. Mixing this with baking soda, or even leaving a bowl of vinegar next to the stove, can help to break down odors lingering in your kitchen's air.
'These two miracle ingredients can do wonders for cleaning and deodorizing. You can use them to clean common sources of odors like your greasy oven, microwave, stale refrigerator, and sink,' suggests Mark Le, a cleaning expert.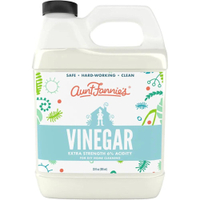 6% Distilled White Cleaning Vinegar |$11.99 at Amazon
This white vinegar with 6% acidity lifts grime and breaks down grease, mineral deposits, and lime scale, and deodorizes for a perfectly clean space.
4. Ensure proper ventilation during and after cooking
'To keep a clean and healthy kitchen atmosphere, proper ventilation is essential,' begins Gretchen Boyd, cleaning professional and president of NYC House Cleaners. She explains that as you cook, smoke and steam, scents are discharged into the air, which can accumulate and give your kitchen a bad stench.
'Installing a range hood or exhaust fan in your kitchen is one of the best ways to maintain proper ventilation. These tools function by bringing in air from the kitchen and releasing it outdoors along with any odors or steam that shouldn't be there. Also, you can think about adding a window or opening one already there to aid with the flow of fresh air,' she suggests.
If you already have an extractor fan in your kitchen but it doesn't seem to be making much of a difference, then deep cleaning your range hood may be the simple solution to improving its suction. It is one of the most common areas of the kitchen we forget to clean and has one of the biggest impacts on the space.
Gretchen Boyd prides herself on running a cleaning company that provides excellent house cleaning services to residents and businesses in New York including the 5 boroughs and all surrounding areas.
5. Keep your garbage disposal clean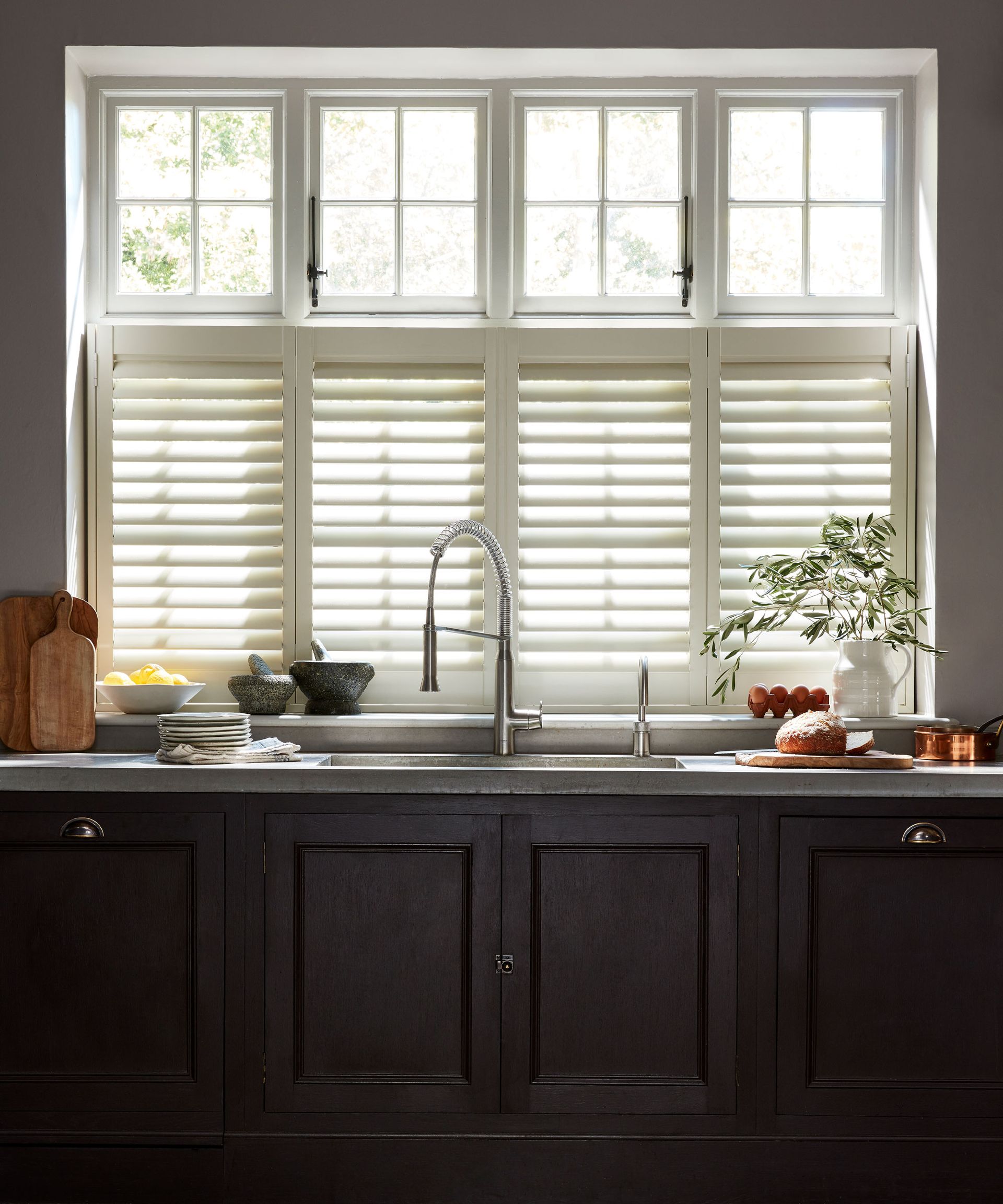 Using a garbage disposal is a great way of breaking down food waste and preventing rotten smells in your kitchen, so long as you use it properly and clean a garbage disposal frequently, says Jeniffer Smith, a professional homemaker at Urban Home Corner. 'Keep it clean by running cold water through it after use and deep cleaning at least once per month.'
Jeniffer Smith is a homemaker and blogger with Urban Home Corner. A self-taught appliance expert, Jeniffer is now the go-to for organizing and appliance queries on the blog, helping clients find affordable solutions to common home problems.
6. Use a simmer pot every week
Although more commonly used to make a house smell like fall, a simmer pot can be used year-round to infuse a lovely aroma into your kitchen and banish bad smells for good, homemaker Jeniffer Smith reminds us. 'Boil water with cut-up citrus fruits like lemon, oranges, or limes and add spices such as cinnamon or dried herbs to create a pleasant aroma in the kitchen that will emanate around your home.'
7. Keep your cleaning rags clean and fresh
If you try to be sustainable at home and use reusable cloths and sponges to clean your kitchen, keeping these clean and fresh can stop them from keeping bad odors in your kitchen that you thought you had wiped away. 'These rags accumulate different smells and not washing them will lead to whatever surface you wipe them with also smelling bad.
'Leaving them damp will also contribute to the foul smell in the kitchen,' says cleaning expert Steven Ip. 'Remember to give them a wash as soon as they are used and place them in an area where they can completely dry off, so they are clean and ready to use the next day.'
8. Grow fresh herbs
The kitchen is a great spot to grow herbs indoors for easy access when you are cooking. They are not only beneficial for adding flavor, however, but adding a refreshing, earthy scent to your kitchen naturally too.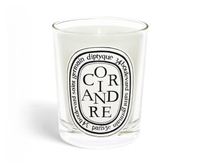 Diptyque Coriander Candle | $72 at Diptyque Paris
This candle is ideal for those us with not-so-green thumbs. With herby notes, it is ideal for freshening up any kitchen.
9. Frequently empty your trash can
'Leaving your trash can full for too long can cause a lingering odor. So, take out the trash regularly and wash the trash can every week without fail,' suggests Mark Le, a cleaning expert. Consider using smaller, biodegradable trash bags like these from Amazon to encourage you to empty your trash can more regularly without contributing to plastic waste.
10. Add a bowl of potpourri
Potpourri is another thing often associated with the holiday season but should be used year-round for the nicest-smelling kitchen. You can even make your own Potpourri at home. 'Use dried flowers, herbs, and spices to create a potpourri that will freshen the air. Use natural air fresheners like essential oils, citrus peels, or herbs to keep your kitchen smelling fresh,' says Jeniffer Smith, homemaker.
11. Use a chef's candle
A Chef's Candle has become a saving grace for those of us who love to cook but can't stand the bad lingering odors afterward. The candles have been hailed for their ability to neutralize odors, not just mask them, making them the perfect addition to any well-used home kitchen.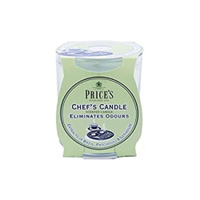 Prices Chef's Jar | $10.95 at Amazon
This Chef's candle is scented with basil, patchouli, and geranium to help leave kitchens smelling fresh long after cooking.
FAQs
How can I make my kitchen smell like a bakery?
The best way to make your kitchen smell like a bakery is to bake fresh goods yourself regularly. If you don't have the time or skill, however, then a baked good scented candle can help to imitate the bakery smell with far less effort.
---
There are plenty of ways to banish bad kitchen smells and, when used in tandem, they are a sure-fire way to make a kitchen smell nice without changing your cooking habits.
Sign up to the Homes & Gardens newsletter
Decor Ideas. Project Inspiration. Expert Advice. Delivered to your inbox.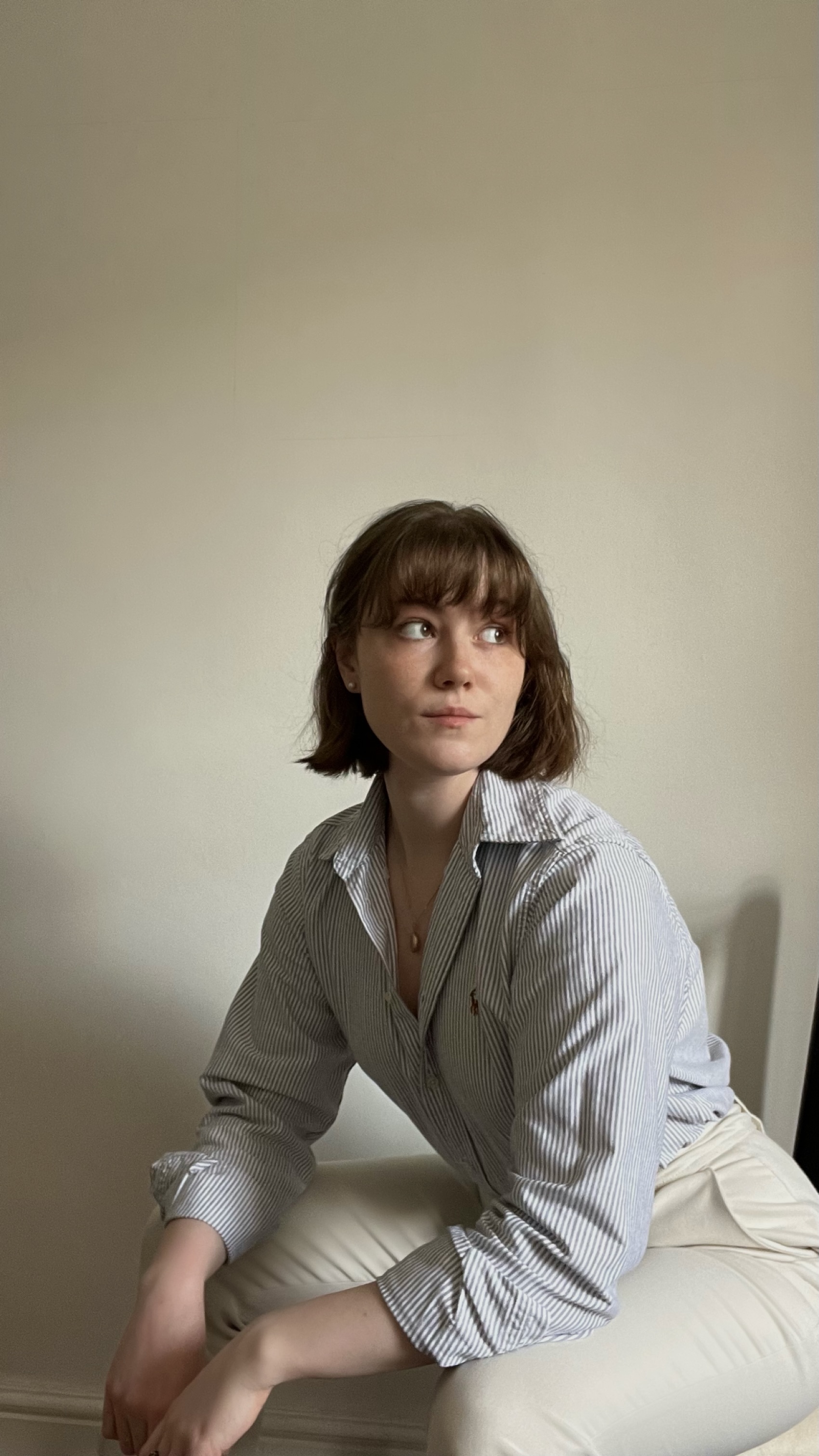 Chiana has been at Homes & Gardens for a year, having started her journey in interior journalism as part of the graduate program. She spends most of her time producing content for the Solved section of the website, helping readers get the most out of their homes through clever decluttering, cleaning, and tidying tips – many of which she tests and reviews herself in her home in Lancaster to ensure they will consistently deliver for her readers and dabbles in the latest design trends. She also has a first-class degree in Literature from Lancaster University.