Cleaning a kitchen – 10 expert-led steps to a spotless space
Want to know how to deep clean a kitchen with ease? These tips are all you need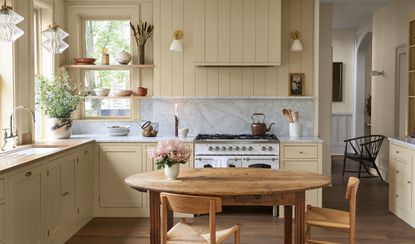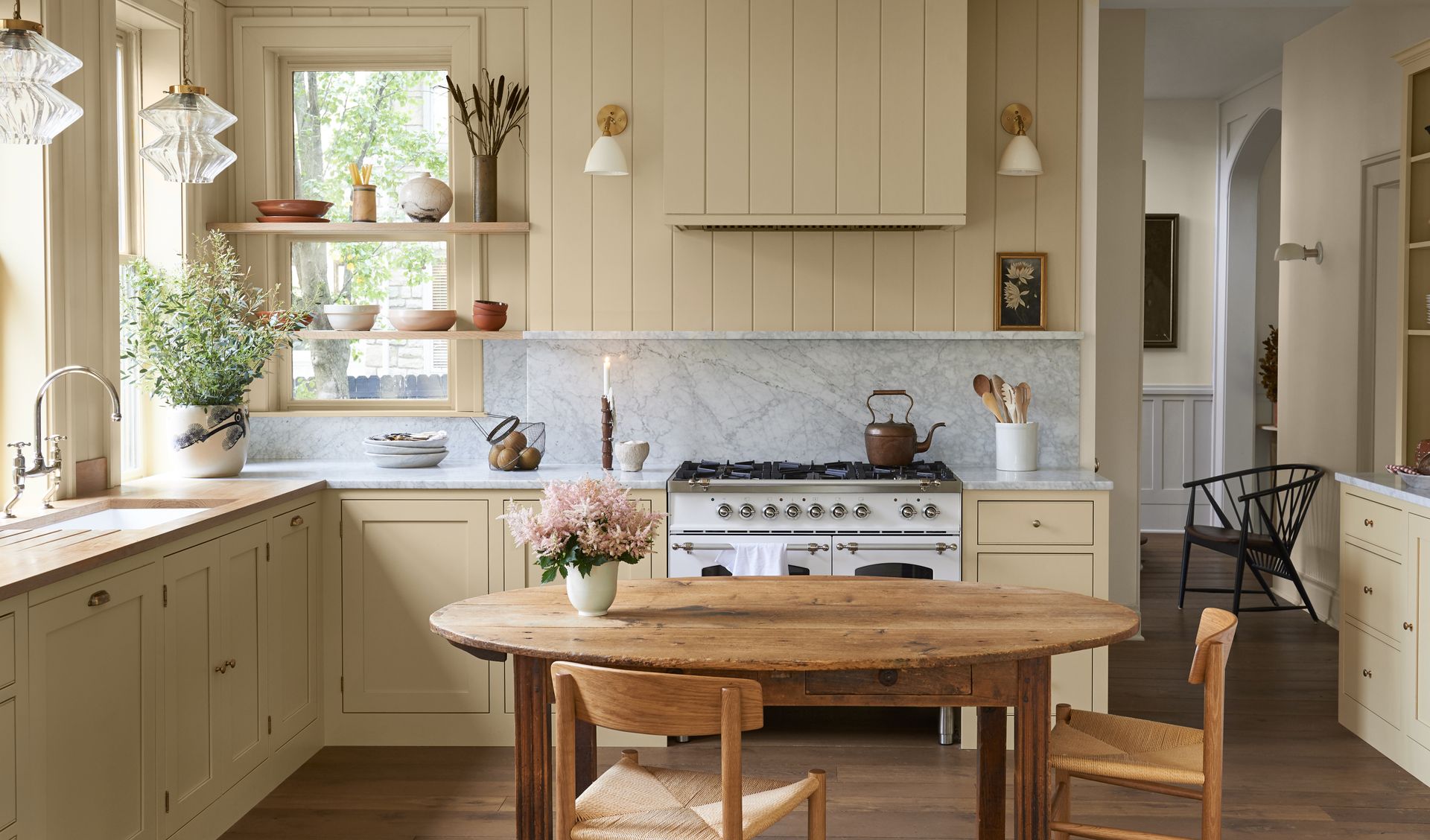 (Image credit: Architect, Greg Dutton/Interior Design, Liz Dutton)
Sign up to the Homes & Gardens newsletter
Decor Ideas. Project Inspiration. Expert Advice. Delivered to your inbox.
Thank you for signing up to Homes & Gardens. You will receive a verification email shortly.
There was a problem. Please refresh the page and try again.
Kitchen cleaning can seem never-ending, especially with us all spending more time at home than we ever have before.
So, we have created a kitchen cleaning checklist, with tips, tricks and advice that the world's top cleaning experts swear by, so that you can work out how to clean a kitchen with ease – and cut down on the time you spend doing it. Plus these kitchen cleaning tips will make life a little greener in the process.
From the shiniest of sinks to fresh-as-a-daisy garbage disposals, we've got cleaning tips to tackle every surface and every corner.
Cleaning a kitchen
Before you start cleaning a kitchen, know that the first step is to use the KonMari method to organize a kitchen.
You can make keeping your kitchen spick and span a breeze by following the advice of organizing guru Marie Kondo.
'It is impossible to enjoy cooking in a dirty kitchen,' says Kondo. 'When planning storage, aim for ease of cleaning. Keep work surfaces clear and try to store all ingredients and utensils in cupboards or on shelves. Wipe down all surfaces every time you cook to remove traces of oil and water.'
Ms Kondo also advises spending some time going through your kitchen to declutter it of things you no longer use – such as old cook books or unused appliances – and to simplify it, putting all plastic baggies into one container, for example, or putting hand soap into just one, good-looking container.
Finally? She suggests using her famous KonMari folding method to keep kitchen towels neat.
1. Start by cleaning kitchen cabinets
Cleaning kitchen cabinets is the biggest, though not the messiest job, you will need to take on. 'Our advice is to empty cabinets one at a time, use a hand vac to clean them of debris then wipe them out with a cloth dipped in warm soapy water,' says Lucy Searle, Editor in Chief of Homes & Gardens.
'Only once all the interiors of all the cabinets have been cleaned should you tackle cleaning the fascias at one time. Again, warmy soapy water, buffed clean and dry with a microfiber cloth, will get a shiny finish.'
2. Clean an oven – without scrubbing
Tackling tough stains and residue when you are cleaning an oven is one of the most time-consuming tasks when it comes to cleaning a kitchen.
Instead of getting on your hand and knees and scrubbing like there's no tomorrow, use this kitchen cleaning hack from Homes & Gardens' Digital Editor Jennifer Ebert instead.
'Fill a small bowl with approximately 1/2 a cup (about 115g) of baking soda and a few tablespoons of water, adjusting until you have a spreadable paste.
'Coat the inside of the oven with this paste and then leave overnight. The next morning simply wipe clean with a damp cloth.
'If you still have stubborn marks, or the paste remains, spray white vinegar which will make the baking soda into a cleansing foam, then use a damp cloth to wipe again.'
We have separate guides on cleaning stove burners and stove grates, both of which can generally be tackled with a soak in warm soapy water and, for tougher grime, with the application of baking soda, following the guidance above.
3. Use a lemon to clean your microwave
There's no doubt that microwaves are one of the most useful appliances for cutting down on time, but they get dirty quickly and removing any mess can be tricky.
Say no to scrubbing when cleaning a microwave with this simple, all-natural method. Slice a lemon in half and squeeze out the juice into a microwave-safe bowl. Put the lemon halves into this juice, along with half a cup (or about 100ml) of water. Put the bowl into the microwave and set on high for two to three minutes.
The steam will have eased any stubborn bits of grime, so all you need to do is give it a quick wipe. As well as providing a lovely, fresh smell, the antibacterial properties of the lemons will help get the interior sparkling clean.
4. Green clean your dishwasher
Cleaning with vinegar is a natural way to get glassware sparkling when cleaning a kitchen, and white vinegar is a miracle worker when it comes to cleaning a dishwasher.
Place a dishwasher-safe bowl full of white vinegar on the top rack and run through a cycle to clean hard-water deposits.
For an extra hit of clean, once this cycle ends, remove the bowl and pour a cup (or about 230g) of baking soda along the bottom of the machine then set on a short cycle. Stains will be gone and the interior will be shining bright. We wouldn't recommend using vinegar more than once a month or so as it can damage rubber seals over time. Once in a while will keep it sparkling, though.
5. Use baking soda to clean your refrigerator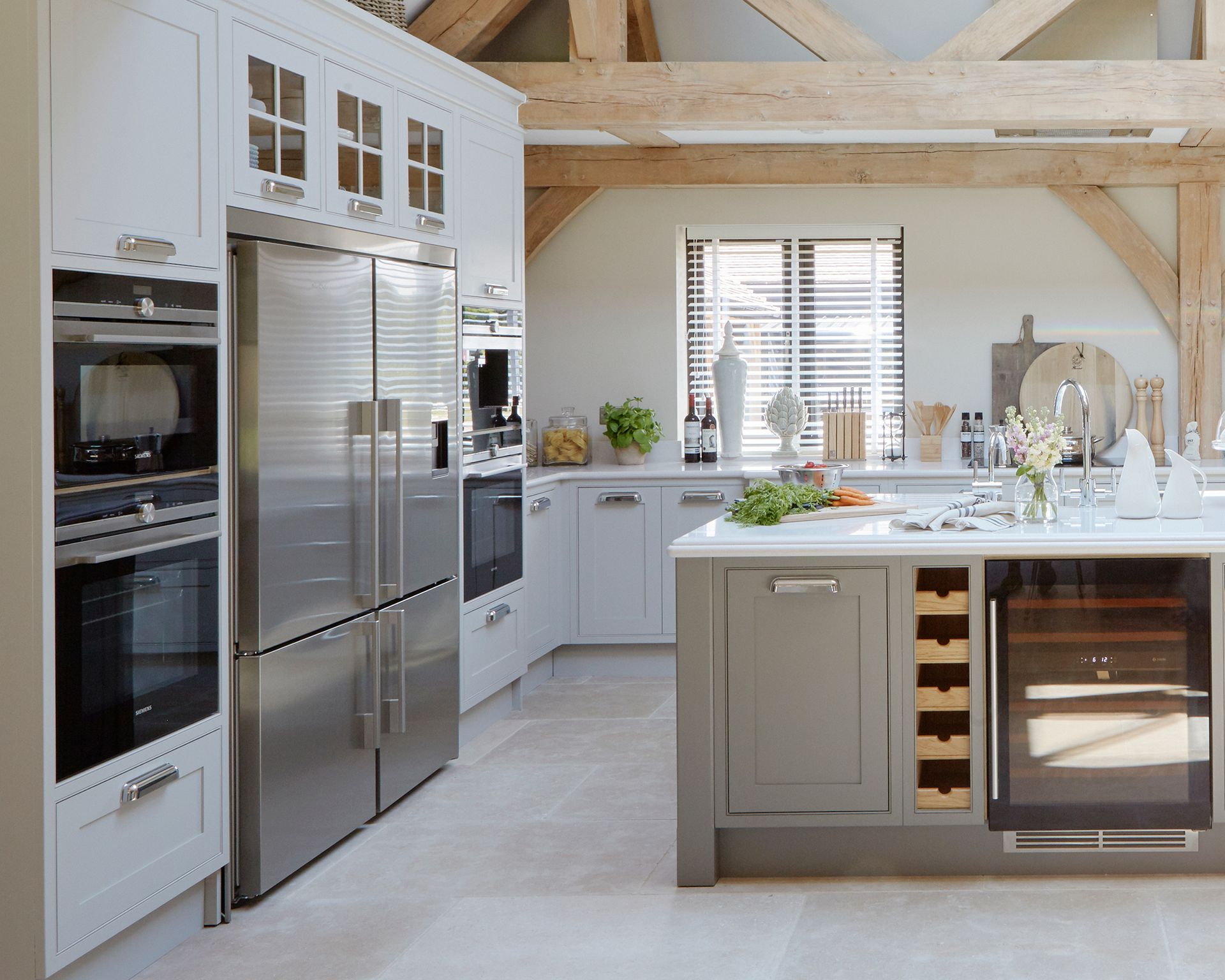 How to clean a refrigerator? Of course, it's Martha Stewart who has come up with the simplest solution: cleaning with baking soda.
Martha's method is to wash the interior with a mixture of two tablespoons of baking soda per quart (or 950ml) of warm water.
She finishes up by placing a cup (around 230g) of baking soda mixed with a few drops of lemon essential oil on one of the shelves and leaving it there to prevent odor.
It is worth defrosting the freezer while cleaning a kitchen, too. The best option is to empty contents into a cool bag or into the refrigerator to keep them cool, and switch of power right at the start of the day; allow the ice to defrost into trays and bowls, ensuring you empty them regularly and protect the floor beneath them. Surplus ice can be carefully removed with plastic spatulas.
6. Clean a kitchen sink – but mind your material
Cleaning a kitchen sink, done as part of a daily kitchen cleaning routine, can keep stains and grime at bay, but if you need to tackle buildup, you first need to know how to clean the particular material your sink is made of.
Soapy, warm water will work on most surfaces, as will baking soda, and you can clean many sink materials with lemon juice or vinegar, but we would warn against allowing either of the latter being used too regularly or for prolonged periods on stainless steel or other metals, such as copper.
Clean My Space's Melissa Maker swears by baking soda to shine her sink. Sprinkle some baking soda into a wet sink, then use a wet sponge or cloth, along with a little bit of soap, and gently scrub. Finally, rinse with warm water and then buff with a dry cloth.
7. Freshen up the garbage disposal
Garbage disposals are great at their job, but odors can certainly linger.
Stephanie Gerber has a clean and easy solution for this, and you only need white vinegar, citrus peels and an ice cube tray.
Put a few citrus peels into an ice cube tray and fill with vinegar. Freeze until solid and transfer to lidded container. To use, put a cube down the disposal and run it.
Not only with it leave a citrus-scent, but the ice will help sharpen the blades.
8. Shine your steel – naturally
Whether it's cleaning stainless steel appliances or pots and pans, there can be a fair amount of this material in a kitchen – and it shows marks and fingerprints badly.
An easy way to keep these products looking fresh is to dab a cloth into olive oil – using a small amount at a time – and rub to prevent tarnishing, streaks and water spots. Finish by buffing with a soft, dry cloth for ultimate shine.
9. Clean a small appliances
When was the last time you cleaned your coffee maker? Probably longer ago than you'd like to admit.
Make this chore hassle-free by pouring white vinegar directly into the machine and letting it run once. Follow up with a few runs with only water in the tank until the smell is gone and the water runs clean. Build-up be gone.
We would caution: whether you are cleaning a kettle, cleaning a blender or cleaning an air fryer, or any other type of small appliance (including a coffee maker), always read the care manual before you clean it. Some manufacturers warn against using certain chemicals, including vinegar, and doing so can invalidate your warranty.
10. Freshen your trash can in seconds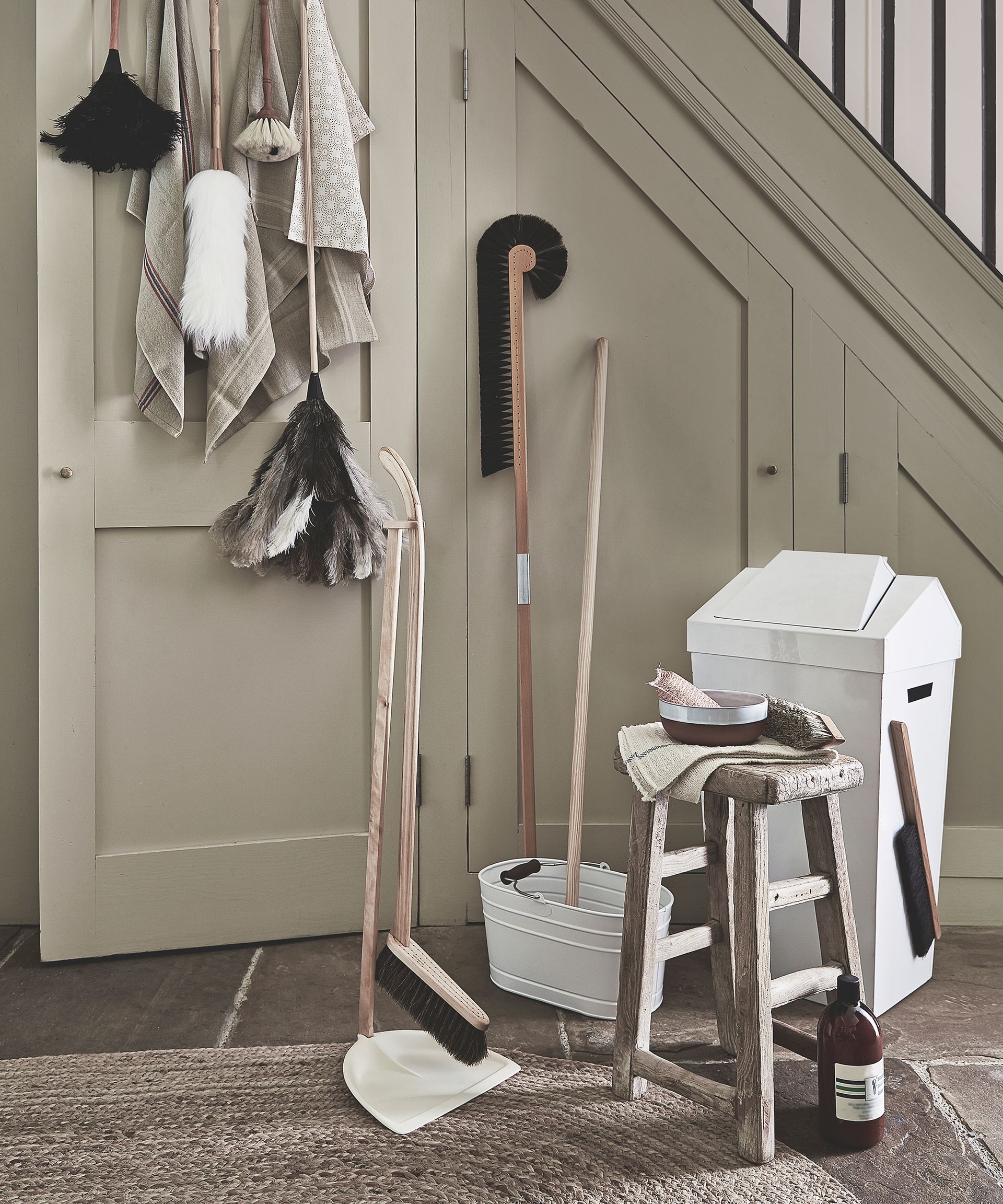 The UK's Queen of Clean, Mrs Hinch, knows how to clean a kitchen, and the quickest of all her tricks might well be how she keeps her trash can smelling fresh.
After cleaning the container and putting in a new trash bag, she douses some kitchen roll with a scented disinfectant and pops it into the bottom of the bag to stop odors from setting in. Simple, but effective.
What are the five steps to cleaning a kitchen
If you are looking to give a kitchen a light, daily clean, rather than the deep clean we have mentioned above, this is the order in which to tackle it:
Clear any dirty dishes into the dishwasher and sink, allowing anything on the drainer to dry naturally.
Clean the kitchen countertops, the kitchen table and the stove top.
Empty the garbage (if needed), cleaning the container afterwards and allowing it to drain into the sink while you clear the plates and cooking equipment on the drainer that you washed earlier.
Clean the sink thoroughly.
Shine cabinet fronts and backsplashes, anywhere that has obvious drips and splashes.
Hang cloths so they can dry naturally or put them in the laundry for a wash.
How can I clean glass bottles in a kitchen?
Pretty small necked bottles are often used in the kitchen, either for storage or decoration, but they can be a nightmare to clean.
Keep things simple by instead filling them with water and dropping in a tablet of denture cleaner. Leave overnight then a gentle scrub with a bottle brush and a few rinses will do the trick.
How can I make DIY kitchen cleaning wipes?
A must-have for cleaning a kitchen – the humble cleaning wipe. If the stores are out of them, you can't make it out or you wish to go more eco-friendly, then consider making your own.
Stephanie Gerber of Hello Glow has a fail safe method. Mix 2.5 cups (625ml) of water, eight to 12 drops of tea tree essential oil and 1/2 cup all-purpose cleaner. Use a serrated bread knife to cut a paper towel roll in half widthwise. Place your cut roll of paper towels into a lidded storage jar (around 6in x 6in or larger).
Slowly pour the cleaning solution that you just mixed into the jar. Cover as much paper towel surface area as possible while you pour. After your paper towels have had a chance to absorb most of the liquid, try to pull out the center cardboard roll. If it doesn't come out easily, give it a few more moments to soak in the liquid then try again.
Sign up to the Homes & Gardens newsletter
Decor Ideas. Project Inspiration. Expert Advice. Delivered to your inbox.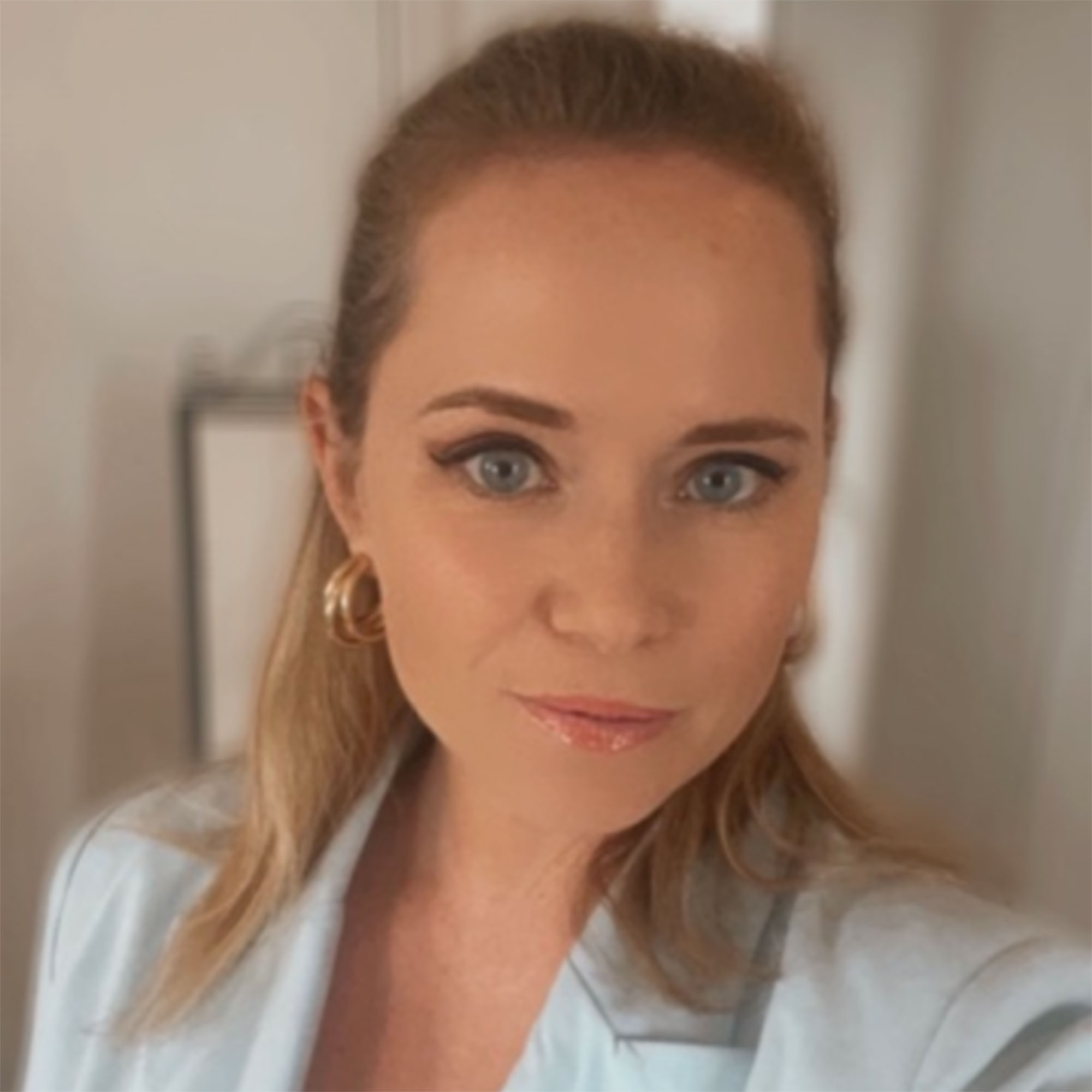 Thea Babington-Stitt is a Content Editor at Future. She has been an interiors journalist for nearly 10 years and has held positions at LivingEtc, Country Homes & Interiors and Homes & Gardens. Currently, she is writing for Ideal Home and Style At Home's websites and magazines.