How to clean an oven – an expert guide
Cleaning an oven needn't require chemicals – it's a job that can be tackled with baking soda, lemon juice and even steam. Here, we take you through all the easiest methods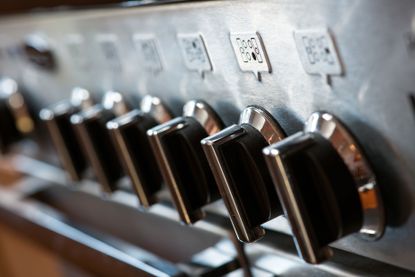 (Image credit: Alamy)
Cleaning an oven is not a task any of us looks forward to, and if you're not blessed with a self-cleaning pyrolytic model, it's up to you to keep your oven clean year round.
It's one of our least favorite kitchen cleaning chores – a complicated mess of dirt, grease and cleaning products, one that we know full well that if we tackle more often it wouldn't take so long to do, and yet we still manage to put it off when it needs it the most.
It's usually around this time of year when we're cooking more than usual, and that having a dirty oven is made all the more obvious. Whether your oven emits a burning smell when it's preheating or you're faced with baked-on dirt every time you open the door, it's clearly high time for a deep clean.
How to clean an oven without harmful chemicals
The best way to clean an oven without harmful chemicals is to use a paste of baking soda and vinegar. Simply mix the two together in a large mixing bowl to create a paste with the consistency of yogurt. Apply the paste to the entire oven cavity and leave overnight. In the morning, use a plastic spatula to remove the now part-dried paste. If the paste needs loosening, we'd recommend doing so with a spritz of vinegar left to soak for 10 minutes or so. Once the paste is off, clean the oven with warm soapy water. We would also recommend you wear rubber gloves throughout this process, since it's extremely messy, and protect the floor beneath the oven, too.
How to clean an oven
Cleaning an oven is about regular maintenance – giving it a speedy wipe down or a deep scrub every now and again will save you so much time and effort in the long run.
Our expert, step-by-step guide to cleaning an oven will help you get the job done fast and efficiently.
1. Protect yourself
A specialist oven cleaner is your best bet to remove all the baked-in grease and dirt your oven has accumulated over time, but the majority of these contain harsh chemicals that can irritate skin.
Make sure you wear protective gloves made from rubber or latex and wear eye goggles if you're prone to eye irritation, too. Open your windows and keep the space well ventilated before you start.
It's worth placing newspaper down on the floor surrounding your oven, too, to protect your floor from drips
2. How to clean oven racks
Next, remove the racks or shelves from your oven. If your cleaning solution came with a plastic bag, pop the racks in that and follow the instructions on the packet, making sure to cover the racks with the cleaning solution on both sides.
If your cleaner didn't come with a bag, a garbage bag will do. Spray them with the solution (ideally outdoors for safety) and bag them up. Seal the bag and leave them steeping for a half hour or so.
Make sure you store these in a place away from food preparation and out of reach of children or pets. When done, remove them from the bag and rinse off any residue.
3. How to clean the oven cavity
When the racks are steeping in the cleaner, you can get on with cleaning the cavity of your oven.
Strat by scraping off any burnt-on food inside the oven. If the door glass is removable, take it out and leave it to soak in hot soapy water. Spray or wipe the inside of the cavity with the cleaning solution making sure you cover every corner, as well as the inside of the door.
Depending on the type of oven you have, avoid spraying any gas vents or heating elements with cleaner. Work the solution info any hard-to-reach places using an old toothbrush. Close the door and leave for a half hour (or longer if your cleaner states otherwise).
When a suitable amount if time has passed, wipe away the cleaning solution, along with any grease and dirt that it has removed and clean the cavity again with a damp cloth. Don't forget to wipe down the seals around to door.
If you removed the oven glass, rinse it and replace it now. Leave the oven open to air dry and replace the racks and close the door.
4. Don't forget the exterior
When the interior, both cavity and racks, are clean, you need to turn your attention to the exterior. Make a cleaning solution using equal parts vinegar and water and use it to clean the front of the oven door. Rinse and then dry it using a clean cloth.
5. Or try using an eco cleaner
As an alternative to a traditional chemical cleaner, you could make your own solution using half a cup of baking soda with a little water to make a paste.
Apply to the oven cavity and leave overnight before rinsing away with hot water. Spray vinegar over any remaining residue - it will foam up and is easily removed with a cloth.
How to remove stubborn dirt from an oven
To remove stubborn dirt from an oven, there are two main methods, says Smeg's Home Economist, Clare Edwards. One relies on you having a pyrolytic oven; the other can be replicated without any special equipment.
'If your oven has pyrolytic cleaning, this is the simple, no effort required solution,' she says. 'It takes the oven up to 500℃ carbonizes any stains, spillages or food debris. You're then left with a dusting of ash to wipe, requiring no chemicals or manual effort and just a cheap to run program.
'Alternatively, some ovens offer a vapor clean method which replicates soaking an oven dish in the sink. By adding a solution of water and washing up liquid in the oven's base, dirt is loosened and the oven is made easier to clean.'
You can copy this by simply 'baking' a deep dish full of hot water, though have found a lemon cut in half into the water more effective and more pleasantly-scented. Allow the oven to steam the lemon water on a high heat for an hour or so, ensuring the water doesn't evaporate, then once it has cooled off, take a plastic spatula to the grime and scrape it off. Then clean the oven as normal.
What is the best way to clean an oven?
The best way to clean an oven is little and often. The longer you leave it between cleans, the harder the cleaning job.
If you remember to wipe your oven down quickly after every use and clean it properly once a month, it's unlikely you'll need to reach for a harsh chemical cleaner to make it look good as new.
How do you clean a really dirty oven door?
As advised above, if you can remove the door glass, then do so. Depending on how dirty it is, use a suitable cleaner to remove any stains and grime.
Let it soak in your bathtub at least a half hour to ensure any baked-on dirt loosens. Rinse the door dry with a cloth and reattach it to your oven when finished.
How do you clean a burnt oven?
If your oven is covered in burnt-on spills and splashes and bits of food, it might be worth calling in a professional cleaner to do the job for you and save yourself a whole load of hassle.
However, if you're up for challenge, you need simply follow the steps above and use the strongest cleaner your can find. Amazon sells a wide range of oven cleaners if you can't find something suitable in your supermarket.
How often should you clean an oven?
Sophie Herrmann, Brand Manager at Jeyes says: 'Cleaning an oven is about regular maintenance. It should be cleaned once a month – or more if you use your oven frequently. To remove everyday grime or even the toughest stains and baked-in grease that might have accumulated over time, consider using a specialist product such Jeyes Barbecue and Oven Cleaner. The product's dual action trigger (unique to the market!) provides easy and targeted application and works twice as fast as traditional grease cleaners whilst leaving a long-lasting fragrance. Don't forget to wear protective gloves and open your windows so the space is well ventilated before you start cleaning.'
Sign up to the Homes & Gardens newsletter
Decor Ideas. Project Inspiration. Expert Advice. Delivered to your inbox.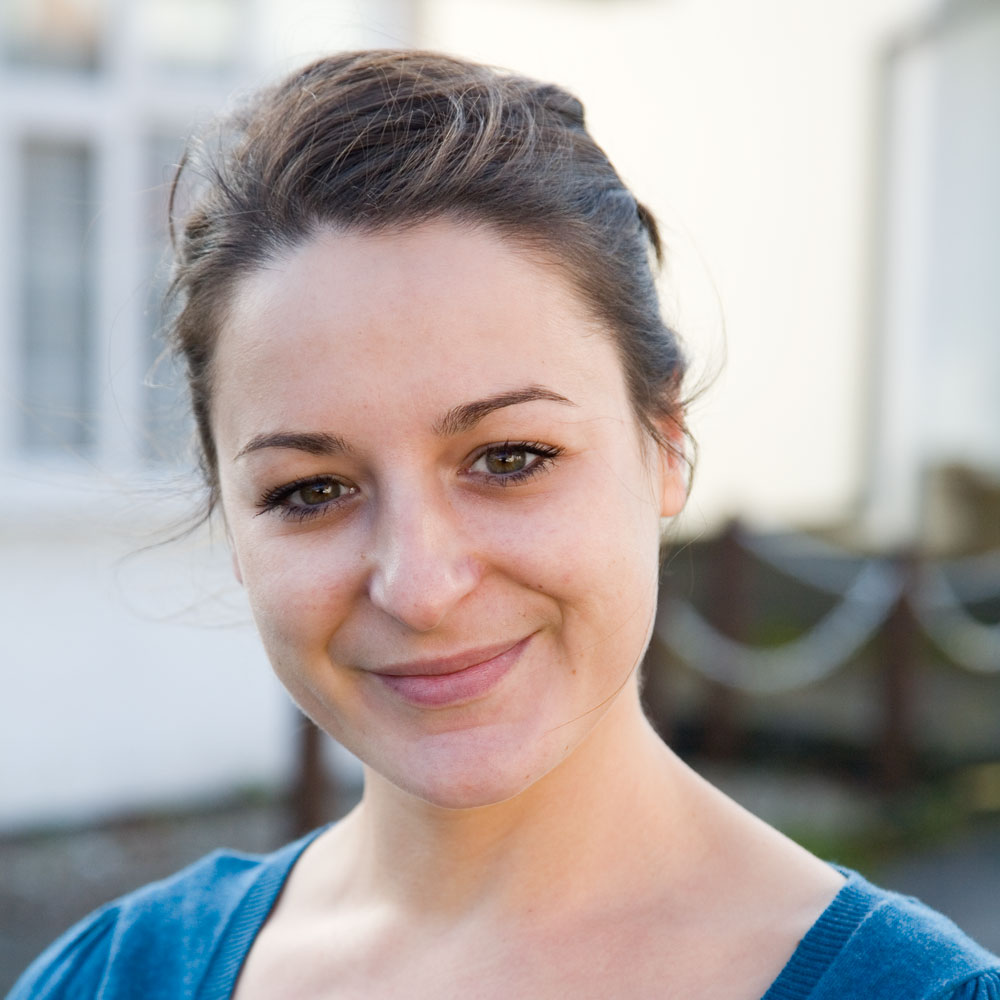 Ginevra Benedetti is Associate Editor on the Homes Content Team at Future. She has been writing about interiors for the past 16 years on the majority of Britain's monthly interiors titles, such as Ideal Home, Country Homes & Interiors and Style at Home, as well as Livingetc and of course, Homes & Gardens. This naturally lead her into writing for websites like HomesandGardens.com.