How to declutter countertops – 8 steps professional organizers would take to streamline your kitchen
Once the kitchen countertops are clutter-free there's a sense of positive reinforcement. And you'll want to keep it that way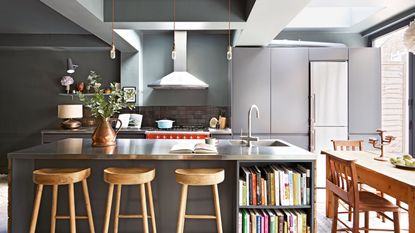 (Image credit: Future PLC / Darren Chung)
Sign up to the Homes & Gardens newsletter
Decor Ideas. Project Inspiration. Expert Advice. Delivered to your inbox.
Thank you for signing up to Homes & Gardens. You will receive a verification email shortly.
There was a problem. Please refresh the page and try again.
Because kitchens are spaces where we congregate, countertops attract all kinds of non-kitchen paraphernalia, be it mail, purses, jackets, toys, keys or vitamins. And this makes for a messy space that's seemingly impossible to get on top of.
When it comes to decluttering kitchen countertops, though, there are quick fixes – such as hanging hooks on the inside of cabinet doors – and longer-term solutions, like opting for a built-in microwave or an appliance garage.
Below, we've gathered a variety of ways to declutter and organize your kitchen countertops. With our expert tips you can show off your kitchen countertops, and make your whole kitchen calmer-feeling, and more spacious, so that it's a more functional space for meal prep and hosting guests. The chances are there are missed opportunities for kitchen storage and ways to create space for better organization. Get ready to say goodbye to doom piles and cramped cooking conditions.
How to declutter kitchen countertops
'If you're looking to declutter your countertops, you'll want to think of your entire kitchen as a whole,' says Jamie Hord, Founder of Horderly Professional Organizing.
'Perhaps you don't think you have the space to put certain items away. By doing a full pull out and sorting everything in your kitchen and touching on each item individually, deciding "keep, toss or donate" you will then create a fully decluttered kitchen which will make it roomier to put things away and much more enjoyable to cook in.'
1. Take everything off the countertops
'First, I like to ask my clients to take everything off of their countertops, and I mean everything,' says professional organizer Melissa Gugni. 'Then we will carefully consider each item and if it should have a prime place on the counter or if it should be relegated to a cupboard or drawer.'
And while the counters are totally clear, it's a good chance to clean your kitchen and get in those corners that are usually less accessible.
Unless you use them every day, consider storing appliances like your toaster, Instant Pot, or KitchenAid in a cabinet. If there's no space, can you try putting it in a cabinet in another room?
'Something that was used all of the time last year but is gathering dust today may need to have its position reconsidered,' Melissa advises. Juicers, air fryers, and hard-boiled egg makers come to mind.
Melissa Gugni is the owner and lead organizer of Melissa Gugni Organizing, based in the San Francisco Bay Area. She is also co-owner of Union Larder, an award-winning wine bar and Little Vine, a wine and cheese shop also in San Francisco.
2. Give everyday items a new home
Taking everything out of its usual spot will help you to look at the space afresh and find new homes for appliances, food, and everyday items. Melissa recalls one client replacing a large dish drying rack with a small drying mat, at IKEA, that can be moved off the counter when entertaining.
'Another didn't even like having her dish soap on top and we found a small bin to store it under the sink. Using stackable wire bins for vegetables like onions, garlic and potatoes can use more vertical space rather than spreading out and taking too much room,' Melissa shares.
Wayfair has an excellent selection of stackable wire baskets.
3. Make cabinets work harder
Fill empty space in kitchen cabinets with storage products that will help keep items such as spices, utensils, and cutting boards in their designated spot. This will declutter countertops so they're quicker to clean and make it easier to find the sesame sauce when you're cooking a stir fry.
From plate racks and pull-out drawers to acrylic organizers and drawer dividers, there are lots of ways to maximize the space you have, so keeping counters clear will be much easier.
4. Banish food from countertops
This may be a real challenge in small kitchens, but keep food off countertops where possible. Cereal boxes or loaves of bread will make it feel much more cluttered, so store them away in a pantry. Ensuring surfaces are free of crumbs and food will also deter mice.
Set a reminder to declutter countertops regularly and try some new pantry organization ideas to make the best of what you have. If you like having a fruit bowl out, a hanging basket for fruit, at Amazon may be a better option.
5. Be consistent
Even those with maximalist tendencies can have a clutter-free kitchen, by making it a habit. Ideally, you want to find a way to maintain relatively clear countertops day-to-day so it never gets out of control. It may not sound appealing, but Raquel Kahler from Room Crush recommends making it part of your routine.
'Be sure to do a regular declutter every evening, perhaps at the same time you run the dishwasher,' she says. 'If you do this every one to two days, it should only take you a couple of minutes, and you'll save yourself hours of deep cleaning and decluttering.'
6. Invest in space-saving products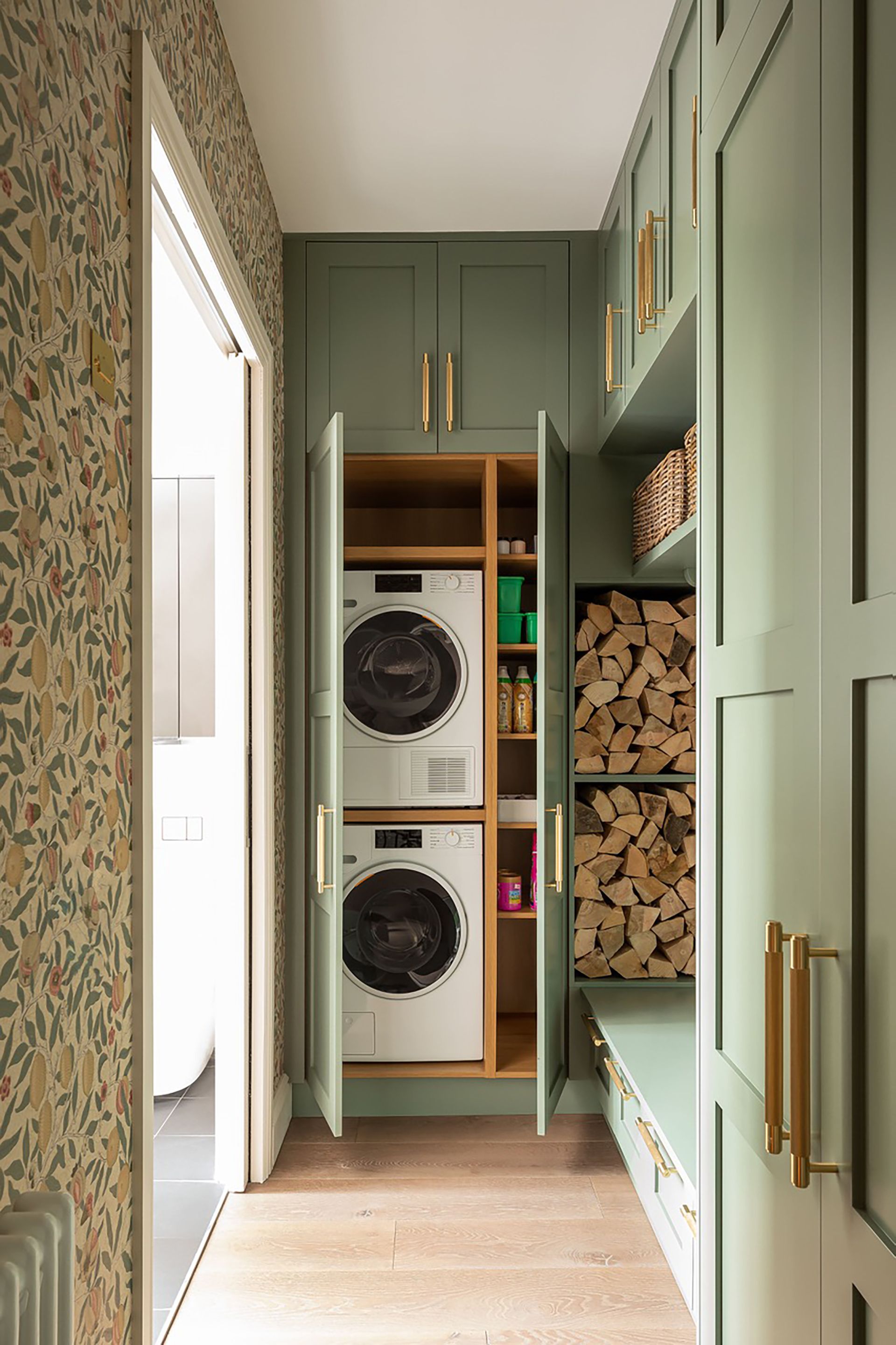 If you have an awkward gap between kitchen cabinets and the wall, refrigerator or washing machine, you may be able to fill it with a sliding storage organizer rack, $58.99 at Bed, Bath & Beyond, instantly giving you lots of space for cleaning products or snacks.
Invest in the clever storage products professional organizers can't live without, or follow interior designer Artem Kropovinsky's lead and use storage solutions such as under-cabinet organizers, pull-out shelves, and hooks.
'These can help keep your countertops clear by providing a designated spot for items such as pots and pans, cutting boards, and utensils,' he comments.
7. Focus on the sink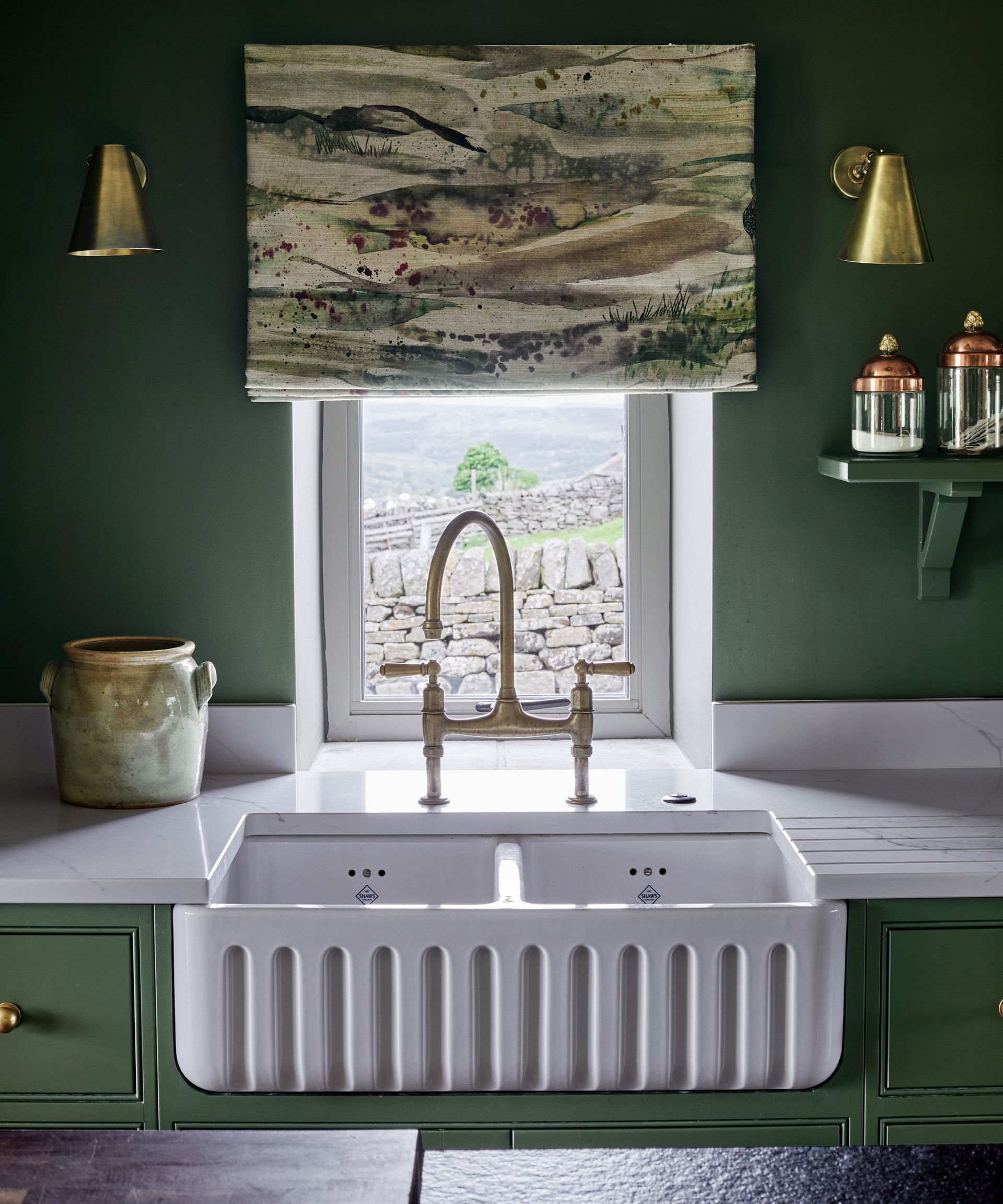 Marie Kondo goes as far as saying nothing should be stored around the kitchen sink or the stove, so no dish soap or sponge, and no olive oil ready for frying onions. The counters around the kitchen sink are the first to get cluttered, so focus on this area and aim for Marie Kondo levels of tidy.
'The rule of having nothing around the sink is a good one to follow as it keeps the area around the sink clear and easy to clean,' says Artem. 'However, it's important to keep in mind that everyone's kitchen needs are different, so what works for one person may not work for another.'
8. Make it beautiful
'A final tip is that if you need to take up valuable real estate on the counter, make it beautiful,' says Melissa Gugni. 'I use a pretty ceramic bowl from a local artisan for my fruit, and it is so lovely I don't mind that it uses up counter space.'
We'd also suggest containing items on a terrazzo tray, at Etsy so at least it can be moved around easily and looks intentional.
'Is some clutter okay? Clutter is in the eye of the beholder!' says Melissa. 'But I always come back to: if you are feeling overwhelmed, can't find things as fast as you want to, or are getting frustrated with your living mates over clutter, it is time to try some degree of tidying.'
Melissa explains that sometimes just moving anything out of the kitchen that doesn't belong there can make things feel much more balanced.
What items are fine to leave out on your kitchen counter?
Raquel Kahler says cleaning items are the best items to leave on the kitchen counter, and havinga clean microfiber cloth, at Amazon, within reach is a handy reminder to wipe down surfaces after doing pretty much anything in the kitchen. Raquel says anything like steel wool pads, a basket for your kitchen sponge and scrubbing brush, and your dishwashing liquid are okay to leave out.
How do I decorate kitchen counters without cluttering them?
'Focus on creating a balance between function and style,' says Artem Kropovinsky, interior designer at Arsight. 'Use decor items such as vases and bowls, but keep them to a minimum. Try to strike a balance between having enough decor to make the space feel inviting, but not so much that it becomes overwhelming.'
A basil plant in an aged terracotta pot and a small framed print make the kitchen feel more homely without taking up too much space.
Sign up to the Homes & Gardens newsletter
Decor Ideas. Project Inspiration. Expert Advice. Delivered to your inbox.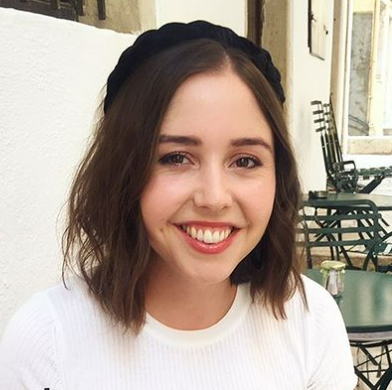 Millie Hurst is the Solved Section Editor at Homes & Gardens. She has six years of experience in digital journalism, having previously worked as Senior SEO Editor at News UK in London and New York. Her first-ever graduate role was an assistant editor position that involved writing about luxury watch and jewelry brands. She then gained experience writing for women's magazines including Stylist, Marie Claire and Fabulous Magazine, before joining Future PLC in January 2021. Millie has written for an array of homes brands including Livingetc and Real Homes and was formerly Senior Content Editor at Ideal Home before taking on the position of Section Editor with Homes & Gardens. She has written and edited countless features on home organization, decluttering and interior design and always hopes to inspire readers with new ways to enjoy their homes.
She lives in Sheffield, South Yorkshire and loves to weave nature-inspired decor and nods to time spent in Italy into her own home. When she isn't working, Millie loves reading about interior design, encouraging people to try the 30-day Minimalism Game, and seeking out second-hand treasures at antique centers and car boots. She believes a clutter-free space that you love coming home every day is the best secret weapon for our well-being.