The $10 item cleaning fans swear by to get rid of cooking smells
This candle doesn't just mask odors, but gets rid of them, fans claim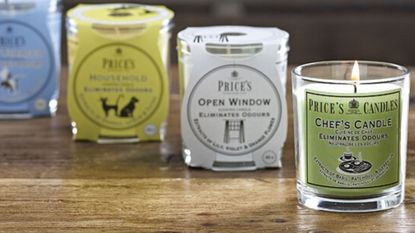 (Image credit: Price Candles)
Sign up to the Homes & Gardens newsletter
Decor Ideas. Project Inspiration. Expert Advice. Delivered to your inbox.
Thank you for signing up to Homes & Gardens. You will receive a verification email shortly.
There was a problem. Please refresh the page and try again.
While cooking a hearty meal can smell wonderful at the moment, lingering odors the next day can put a dampener on your home's scent.
If you are anything like us, then you'll have been on a constant lookout for ways to make your house smell nice after cooking, and the good news is we may have found the best candle for the job.
Hailed by cleaning fans as a miracle in a jar, we have taken a look at the Price's Chef's Candle, and where you can find them in stock.
The Chef's Candle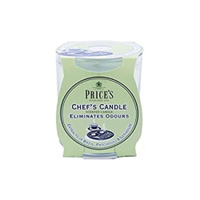 Prices Chef's Jar | $10.95 at Amazon
This Chef's candle is scented with basil, patchouli, and geranium to help leave kitchens smelling fresh long after cooking.
While in the past we have been keeping a bowl of vinegar next to the stove to help eliminate cooking smells, these handy candles do the same job while looking prettier – helping to prevent kitchen counter clutter, one of the main things that make a kitchen look cheap.
'I have a really small kitchen, so potent smells always seem to be exacerbated, 'says Millie Hurst, section editor at Homes & Gardens. 'Keeping a small bowl full of liquid on my countertops is also less than ideal, as I was always at risk of knocking it over while I cooked so adding a small candle that I can light after cooking for the same odor-killing effect is a game-changer.
'It may seem strange that such a small object can make such a difference, but it really helps prevent cooking smells from permeating the rest of my apartment.'
You can also pair the candles with a candle warmer for a cozy lamp for layering lighting in kitchens too.
Millie Hurst the section editor of Homes & Gardens, oversees the Solved section, which provides readers with practical advice for their homes. Millie has written about and tried out countless cleaning and DIY hacks in the six years since she became a journalist, and has worked in both London and New York. She is currently completing a diploma in interior design with the Interior Design Institute.
According to Price, the candles work by breaking down foul-smelling molecules in the air to remove the scent at its source, like vinegar, rather than simply mask them as some scented candles do. This means that, even long after the candle goes out, the smell won't return.
Firm fans of the candle have explained through countless reviews that it doesn't matter if you forget to light the candle before cooking either, with the same odor-removing results achieved by lighting the candle both before and after cooking.
What's more, the candle's basil and geranium notes mean it's a fabulously fresh fragrance to invest in for your home on the whole. Of course, it also helps to clean the hidden areas of the kitchen we forget to clean, and clean range hoods to help eliminate persistent odors in your kitchen too, especially if any strong kitchen smells linger long after cooking.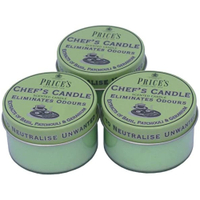 Prices Chefs Candle In Tin | $29.65 for three at Amazon
These smaller tin candles offer perfect cooking odor removal for on the go such as in campers, or to be stored away in kitchens that aren't used as frequently.

FAQ's
What wax do prices candles use?
Price candles use paraffin wax in their candles. Paraffin has a high melting point, meaning you get a longer burn and longer lasting candles, especially when you burn candles correctly by allowing them to merlot over the entire surface each time you burn them.
What is the best candle scent for getting rid of cooking smells?
If you want to opt for a scented candle to get rid of cooking smells then a citrusy candle such as lemon will often work the best. These sharp scents are the most capable of overpowering acrid cooking smells like fish or garlic, and leaves a kitchen smelling clean and fresh.
Sign up to the Homes & Gardens newsletter
Decor Ideas. Project Inspiration. Expert Advice. Delivered to your inbox.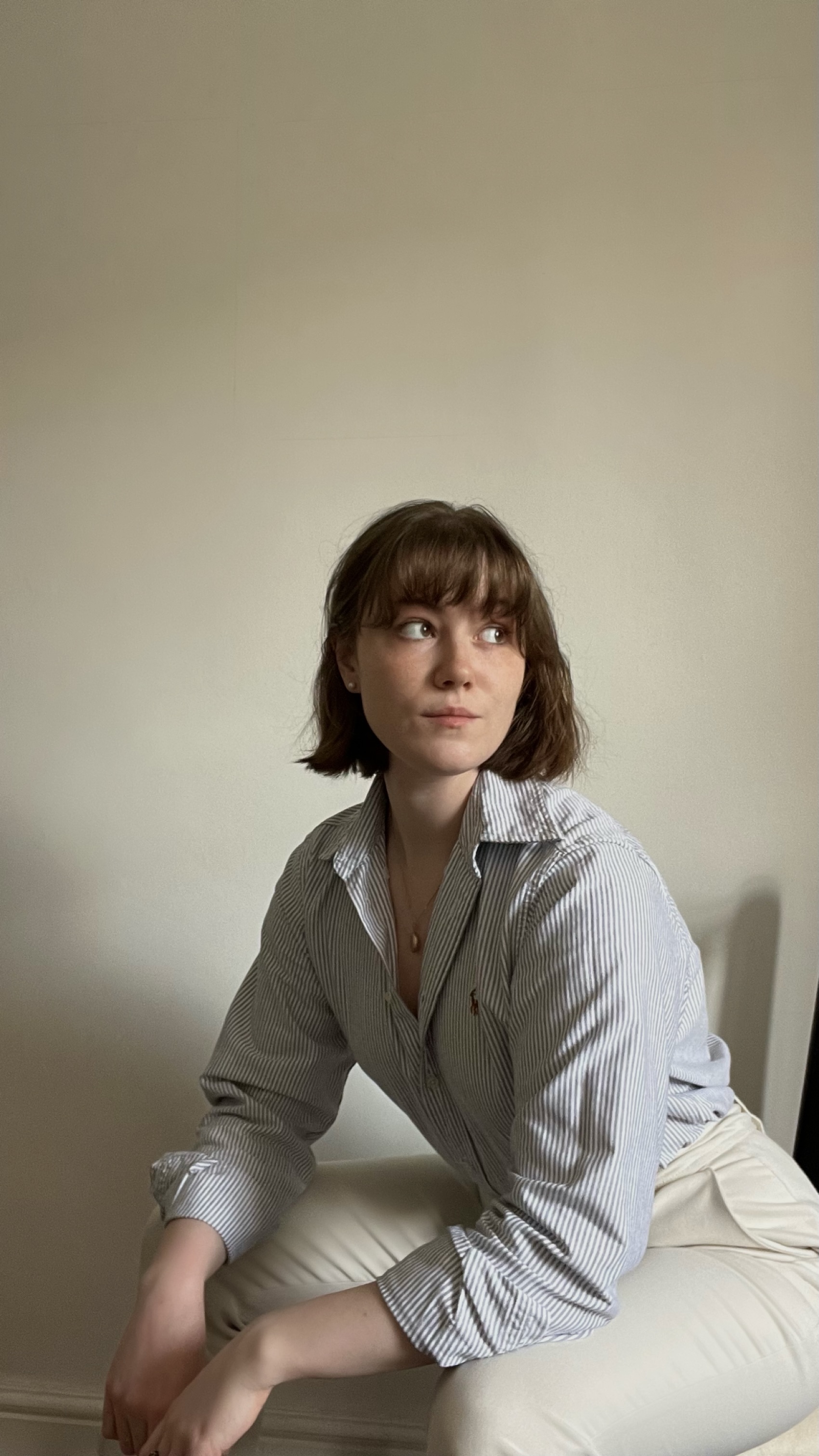 Chiana has been at Homes & Gardens for a year, having started her journey in interior journalism as part of the graduate program. She spends most of her time producing content for the Solved section of the website, helping readers get the most out of their homes through clever decluttering, cleaning, and tidying tips – many of which she tests and reviews herself in her home in Lancaster to ensure they will consistently deliver for her readers and dabbles in the latest design trends. She also has a first-class degree in Literature from Lancaster University.