How to declutter without making a mess – 5 tricks the professionals recommend
Prevent overwhelm with these tips for decluttering without making a mess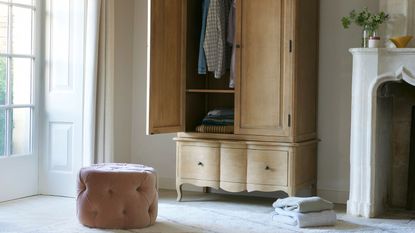 (Image credit: Loaf)
Sign up to the Homes & Gardens newsletter
Decor Ideas. Project Inspiration. Expert Advice. Delivered to your inbox.
Thank you for signing up to Homes & Gardens. You will receive a verification email shortly.
There was a problem. Please refresh the page and try again.
When decluttering your home, it is common to become overwhelmed by just how much you own, especially when you see it all pulled out of storage and littering your floor and work surfaces.
We asked professional home organizers for their decluttering tips that avoid making a mess so you can clean, tidy, and organize at your own pace.
How to declutter without making a mess
Decluttering without pulling everything out of storage can make your task a little trickier, but having good systems in place can mean you can abandon your tidying efforts at a moment's notice, whether you have become overwhelmed, or have an appointment to get to.
1. Use the 'room-perimeter' strategy
There are plenty of decluttering strategies and games you can try to help you make the most of your decluttering session, but Melanie Summers, professional organizer and founder of I Speak Organized recommends using the 'Room-Perimeter' method.
'The Room-Perimeter method involves working around the perimeter of a room, starting from one corner and gradually moving around. Focus only on the visible and within-reach items, and resist the urge to initially dig into drawers, cabinets, or storage bins. Categorize each item you come across as "Keep", "Donate", or "Discard". Have separate containers for each category in the room, but limit their size to prevent an overwhelming accumulation of items.
'After you've worked around the room, you can proceed to inner zones like drawers, shelves, or cupboards, following the same process,' she says.
'This method ensures that your room stays tidy throughout the decluttering process and offers a visible sense of progress as you systematically work your way around the room, which can help you get motivated to clean,' Melanie explains. 'It also allows for a more flexible approach. You can stop at any time without leaving a disarray behind. Plus, this method encourages you to focus on one item at a time, reducing the likelihood of feeling overwhelmed.'
Melanie is a Professional Organizer, Decluttering Expert, and ADHD Organizing Specialist. She likes to 'speak organized' to give clients the tools to conquer their clutter, live with more purpose, and learn about the business of tidying.
2. Declutter things straight into labeled bins
Home organization is not just for the items you are choosing to keep, reminds Brenda Scott, professional organizer and founder of Tidy My Space. Sorting your items to go into designated bins can help you both see your progress and 'eliminate messy piles on floors and tables,' that can leave you feeling overwhelmed, she says.
'You can also load up donations into your vehicle as you get a box full so that you don't have items piled up at the door. This is especially important for large items,' she adds, 'if they're still in the room, it often doesn't allow you to see the transformation or allow you to move around freely.'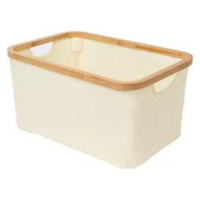 Foldable bamboo hamper | $25.99 at Wayfair
I use these sleek laundry baskets to help declutter my home and sort my laundry. Their foldable design means they are easy to hide out of sight when not in use, too, to avoid adding to bulky household clutter.
Brenda Scott is passionate about home organizing, decluttering, and creating a safe home. At Tidy My Space, she helps people to keep their homes tidy when life gets busy. Brenda shares useful tips and gives practical help with sorting and editing her clients' spaces, leading them to feel less stressed and bringing the luxury of time to be spent with family, friends, or on themselves.
3. Break your decluttering down into smaller regular tasks
A great way to avoid making a massive mess in your home when decluttering is to work in smaller sections, suggests Bonnie Borromeo Tomlinson, professional home organizer and author of Stop Buying Bins, available at Amazon.
'Unfortunately, you can't make an omelet without cracking a few eggs. Most large-scale organizing projects look worse before they get better. In my experience, there is really only one way to accomplish the task at hand without creating a bigger mess. Break the task down into smaller bits.
'Looking to organize your kitchen? Just do one drawer. Then do another if you have time. Keep going if time and energy allow. If not, stop and you will know where to pick up again when you can. The same applies to any room in the house. In fact, if you assign yourself one small task a day, in a few weeks everything will be organized before you realize it.
'But what if I have to organize an open space like a garage? The same applies but instead of sections, deal in categories. All sports equipment or all hand tools. Collect, consolidate, downsize, repair, then store it back in the garage. Once all categories are complete, you can finally organize it all into the space.'
4. Stop working 10 minutes early
Although finishing early may not sound like a good way to prevent messes, you should stop 10 minutes before your planned decluttering session ends to give yourself time to dedicate solely to tidying up and cleaning, recommends Brenda Scott, the professional organizer.
'It allows you to straighten up and relocate items to their homes. This has been a game changer!' Brenda shares. 'Never leave a mess, it's worse than not starting at all.
5. Work through one storage area and only pull out what needs to go
If you have jam-packed home storage it is possible to only pull out what you need to declutter without pulling everything else out with it, but it is important to note that this method usually takes more time, and only works if you have a good understanding of what is in there already, says Noelle Bruccoleri, home organizer and founder of Little Bit o Help.
'This method requires quick decisions, which is difficult for some people,' she begins, 'and it usually takes longer than the traditional method of pulling everything out only putting back what you need, because you will most likely arrange and rearrange several times before you get to the number of items you actually want to keep, and have them located in their proper space, but it certainly can be done.
'It is most effective for people with small amounts of time, or who share space with others, that are not on the decluttering journey with you,' she recommends.
FAQs
When should you declutter?
Preferably you should declutter your home when you know you have plenty of time and few distractions or appointments to get to later in the day. This will give you a good amount of time to work through your clutter without rushing or having to abandon your efforts halfway through.
How do you declutter when you have too much stuff?
When you have a serious surplus of stuff then it is a good idea to declutter by taking everything out so that you can see what you are working with. Although it is possible to declutter without making a mess, when you have a cabinet stuffed to the brim it is helpful to be able to visualize what is in there so you don't miss anything.
---
There is no denying that working with plenty of free time and pulling everything out of your crammed home storage is the easiest way of decluttering your home, but it is feasible to work in smaller sections and prevent messes from accumulating around your home and avoid decluttering when overwhelmed.
Sign up to the Homes & Gardens newsletter
Decor Ideas. Project Inspiration. Expert Advice. Delivered to your inbox.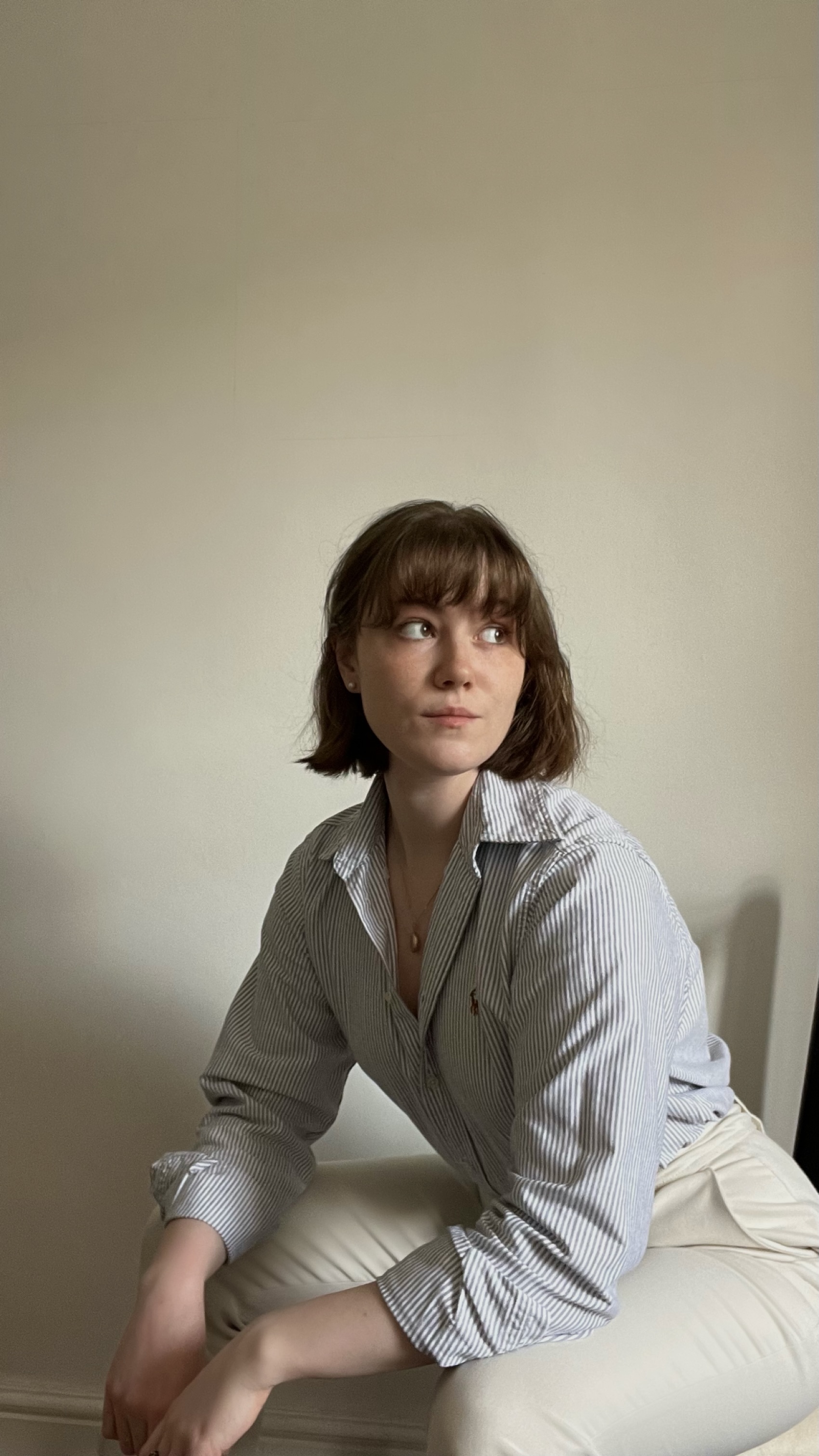 Chiana has been at Homes & Gardens for a year, having started her journey in interior journalism as part of the graduate program. She spends most of her time producing content for the Solved section of the website, helping readers get the most out of their homes through clever decluttering, cleaning, and tidying tips – many of which she tests and reviews herself in her home in Lancaster to ensure they will consistently deliver for her readers and dabbles in the latest design trends. She also has a first-class degree in Literature from Lancaster University.