How to get motivated to clean – even when you can't stand it
Professionals share their tips and tricks to kick-start your cleaning session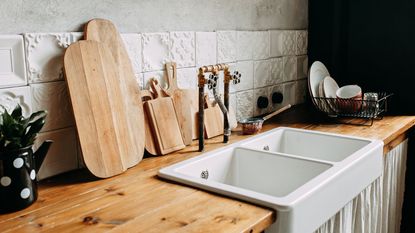 (Image credit: Getty Images)
Cleaning can often feel exhausting, and it's hard to know where to begin. So how do you get motivated to clean? And how are the professionals always in the mood to clean and tidy?
Hoarding a load of cleaning tips you have seen online is all well and good but finding the energy to enact them in your space is what makes all the difference. Believe it or not, even cleaning experts sometimes struggle to find the incentive to get up and get tidying after a long week – the good news, however, is they have found a myriad of ways to motivate themselves to get their spaces in top shape – even when they would rather be lounging on the sofa.
Here are 11 ways you can find the motivation to clean your home as suggested by the experts.
How to get motivated to clean
There are plenty of places to find the motivation to clean your home, from trying out a cleaning challenge to making cleaning fun with music and getting friends involved. Given that a clean house makes you happier, finding what works for you is essential to improving your well-being.
1. Break cleaning down into sections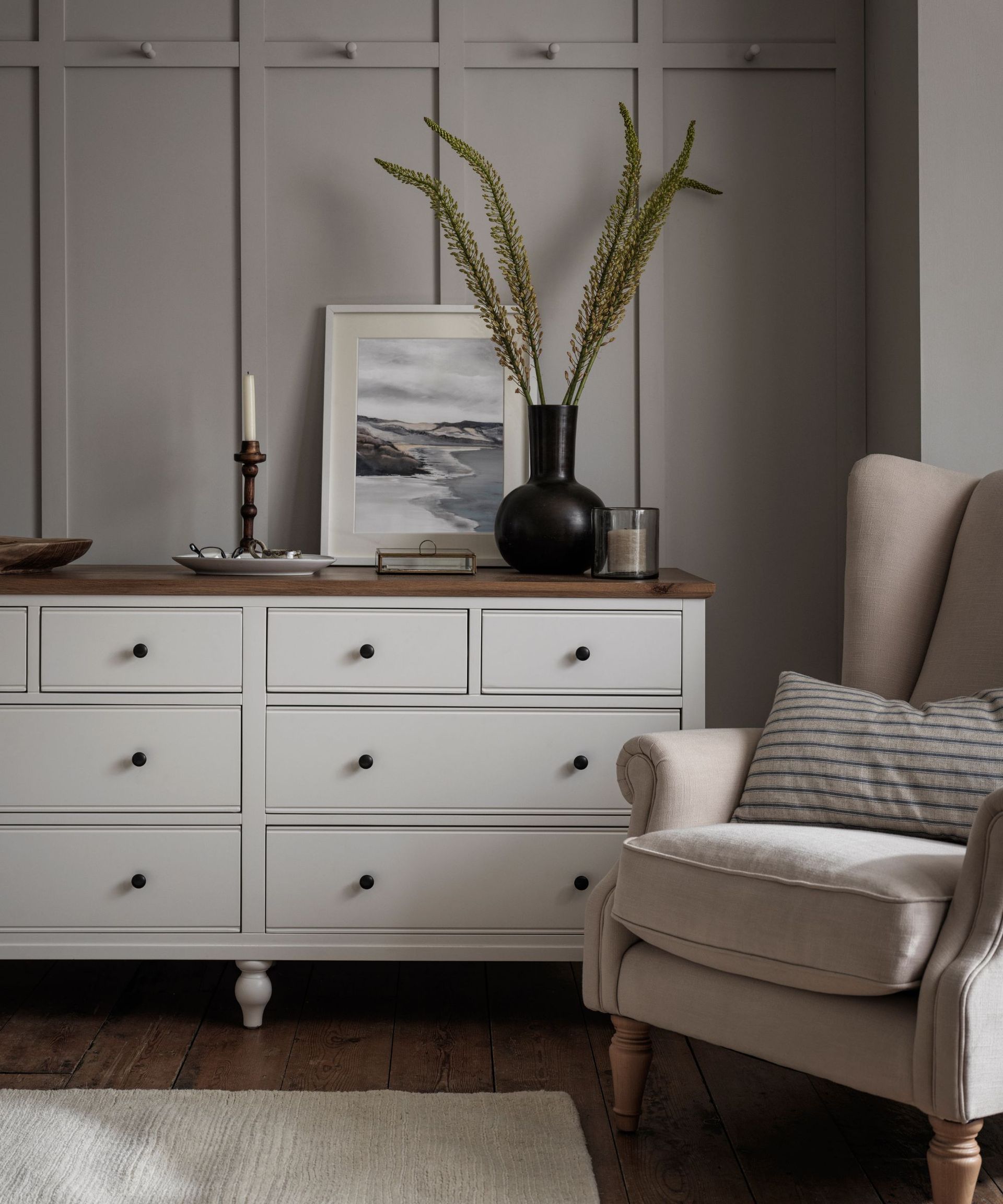 When trying to declutter your home when you feel overwhelmed, breaking your house down into sections, either into rooms or even smaller by breaking it down into sections such as organizing a dresser or organizing a kitchen counter, can help to make tasks more manageable.
'One strategy for overcoming procrastination is to split an enormous task into smaller ones. That's because just accomplishing a task, regardless of its significance, can be psychologically gratifying,' explains Gretchen Boyd, president at NYC House Cleaners.
'Consider breaking down the cleaning project into elementary steps: Purchase cleaning goods one day, mop the living room floor the following, and clean the kitchen countertops the next day, etc. Rather than just hoping to complete the work in one day, you'll be more motivated to execute it this way. Make a pact with yourself that you'll complete the activity for 10 minutes even if you don't enjoy doing it. Once you've made any headway, quitting will be less appealing.'
Gretchen Boyd prides herself on running a cleaning company that provides excellent house cleaning services to residents and businesses in New York including the 5 boroughs and all surrounding areas.
2. Put plans in place when you feel motivated to make cleaning easier
Motivation ebbs and flows from day to day. It may be that you have a load of motivation just before you head to bed and none in the morning, or a burst of energy mid-afternoon but are tired out when you get home that evening.
One of the best ways to utilize this is to use your motivational bursts to plan ahead – for example, ordering all your cleaning products when you have the energy ready to use and within easy reach when you don't feel as inspired.
'Having the right cleaning supplies can be a motivating factor because it can make the cleaning process easier, more efficient, and even more enjoyable,' says Charlie Victor, a Destin-based interior designer and DIY expert and owner of My Modern Cave. 'For example, if you have the right vacuum cleaner with powerful suction and useful attachments, you can quickly and easily clean floors and upholstery, which can make the task less daunting.'
Charlie Victor is a go-to source for things including, home improvement, DIY projects, and backyard makeovers. Based in Florida, he has been transforming homes and businesses across the state since 1992.
3. Work on a timer
There are plenty of cleaning challenges that use timers to help break cleaning tasks down into short bursts, such as the five-minute cleaning challenge. These can help to give you small boosts of serotonin by completing areas quickly and inspiring you to carry on by seeing your progress.
'When it comes to cleaning, setting a timer can be helpful in getting things done quickly and efficiently,' agrees Phi Dang, director of Sidepost, a home services company. 'Setting small goals such as "I want to clean this room in 10 minutes" can help motivate you to work faster and not get distracted by other tasks that may come up during your cleaning session.'
4. Ask for help from friends or professionals
Cleaning your home doesn't have to be an isolating task. In fact, getting friends or family members involved to help – or even asking a professional – can help you to tackle the hardest of areas while making it a fun social activity (even if you have to set some stricter family house rules to keep a tidy house throughout the week)
'If possible, enlist family members or friends who are willing to help out with cleaning tasks around the house – two heads are better than one!' says Phi Dang, director of Sidepost. 'They can either join forces with you while doing specific tasks like vacuuming the floors or they can take care of some of those tedious jobs that take forever like dusting all the shelves in your home office!'
5. Find cleaning videos on youtube to work along to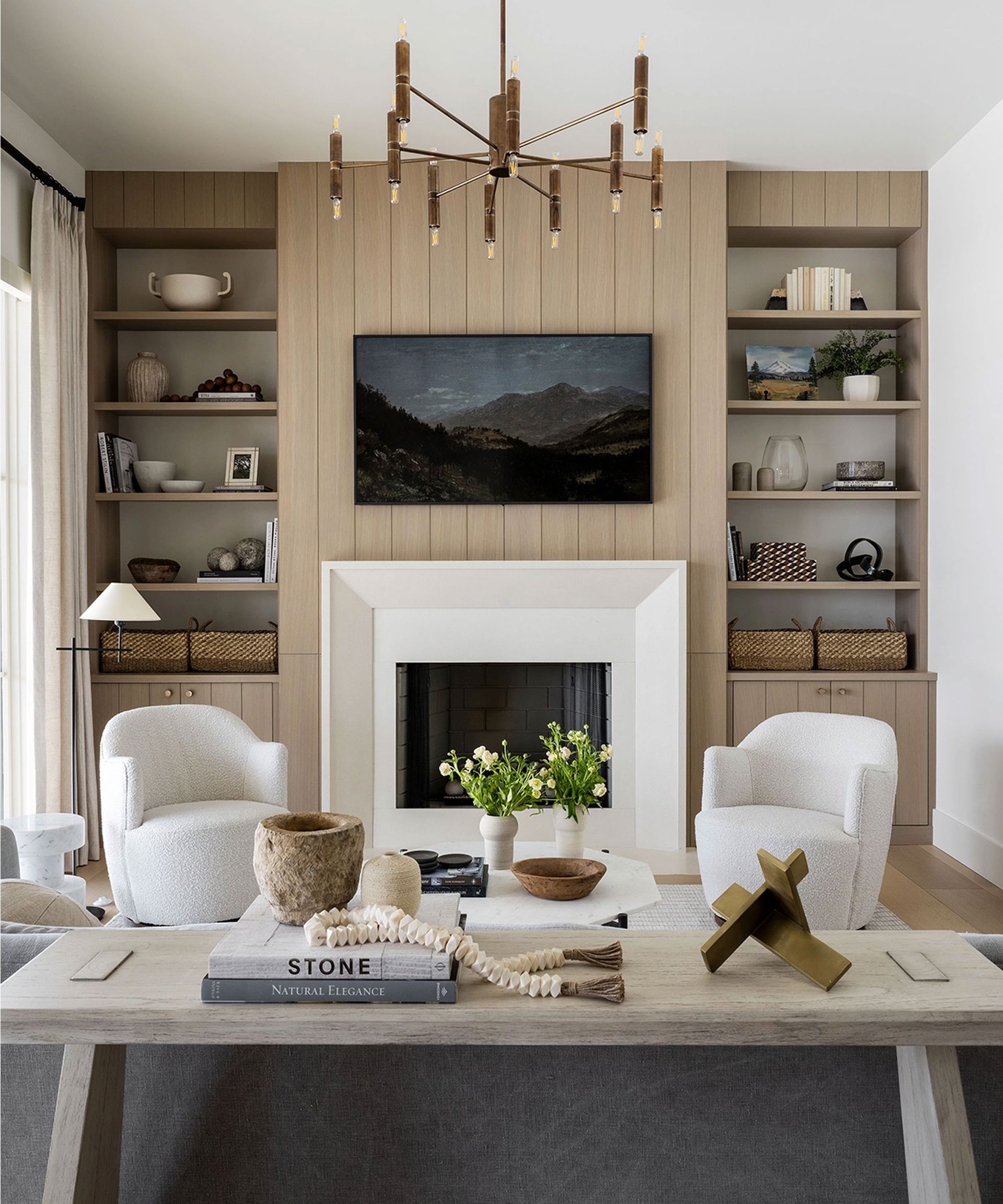 Cleaning influencers have become a godsend for finding cleaning motivation in a pinch. Whether you turn to Instagram or YouTube, cleaning along with cleaning videos can help to inspire you to get your home in order.
'Look for inspiration in magazines, online blogs, or social media platforms for home organization and cleaning tips,' suggests Charlie Victor, DIY expert. 'Seeing others' successes may give you the motivation you need to tackle your own cleaning projects!'
6. Reward yourself after the task is complete
'Whether it's treating yourself with ice cream after finishing mopping all the floors or watching an episode of your favorite show after putting away all of the laundry from last week – rewarding yourself is one way of keeping motivated while doing mundane activities like cleaning!' says Phi Dang of SidePost.
A good tidy can also help to make a house look cozy, making it easier to relax after a hard day. 'A clean home is one of the greatest forms of self-love because you're taking the stress and overwhelm off of yourself by tackling the task of cleaning head first,' adds Noelle Phillips, a professional cleaner with over three years of experience in professional housekeeping.
'Once your home is smelling fresh, feeling fresh, and you're completely done, you can reward yourself with a warm bath in your now sparkling bathtub, curl up on the couch in your refreshed living room and watch your favorite show, get your favorite meal delivered, or host a small dinner party for later that night to really motivate you while also having the chance to relax with some friends.'
7. Set written goals to help visualize your tasks – then tick them off for satisfaction
Setting a plan before you start cleaning can help you to visualize what it is you have to do and prevent you from getting sidetracked.
'My method of motivating myself for cleaning is by creating a to-do list containing specified tasks I need to clean in numeric order, by doing the most important/urgent first, and so on. Additionally, it's helped me motivate myself by breaking the cleaning chores into smaller and more manageable tasks, this way I would feel more accomplished during the day,' shares Ahmad Jamal, cleaning expert of eight years and content manager for CleanersAdvisor.
It may be that you want to tackle one room bit by bit, or try out a cleaning challenge such as the 'five messes' tidying technique and want to write down the categories to give yourself a helpful reminder as you work through a space.
Ahmad is a self-proclaimed 'clean-freak', with years of experience tackling tough cleaning projects and advising others on how to deal with the worst of messes.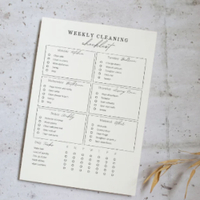 Editable Weekly Cleaning Checklist | $1.94 at Etsy
This printable Canva template is editable and can be customized to your liking. Canva is a free easy-to-use design program where you can add your own colors, fonts, and lists.
8. Put on your favorite playlist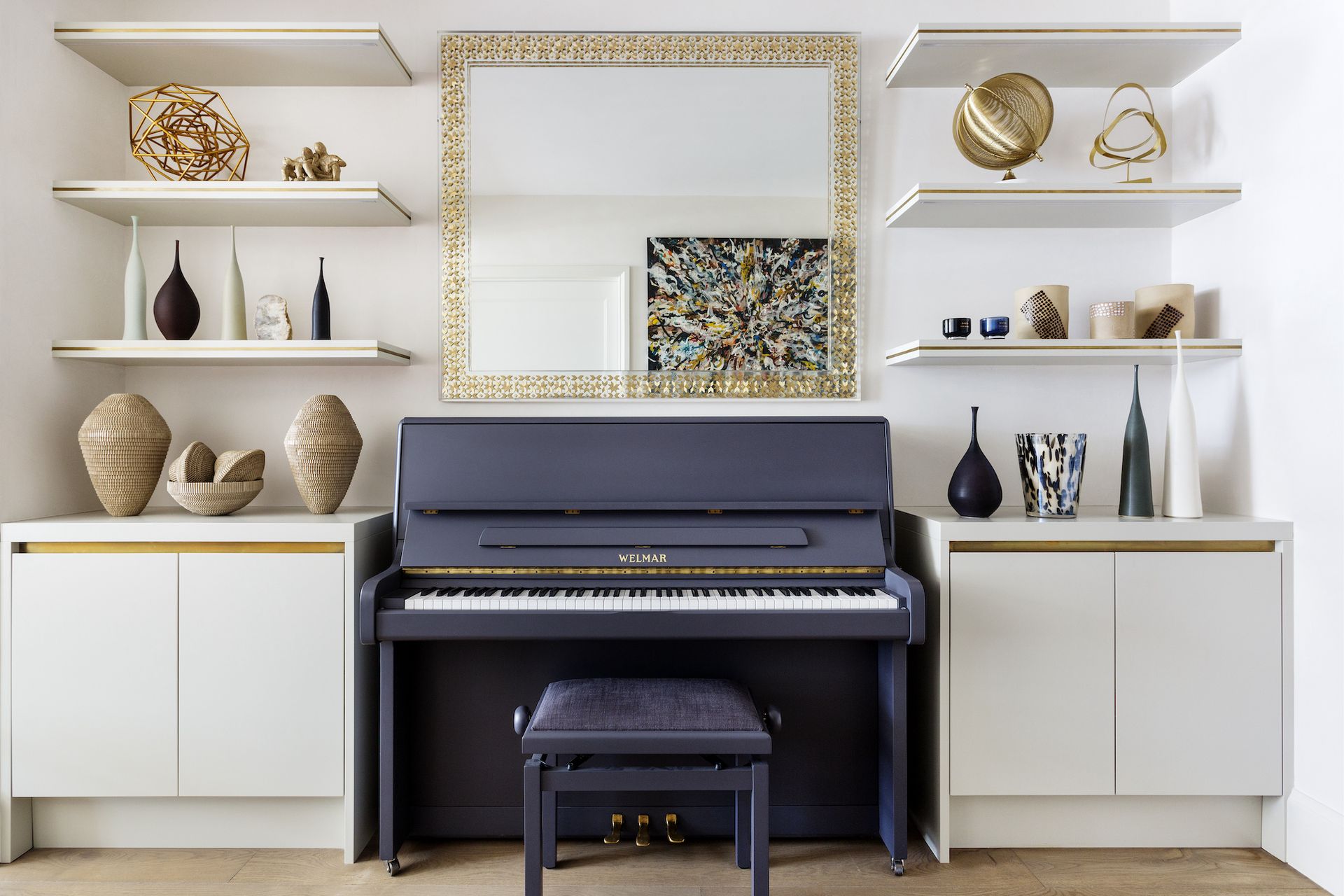 One of the most motivating decluttering tips experts have in common is to work to music to make the task less tedious. 'Music has been proven time and again as an effective way of motivating us into taking action; why not use it while cleaning? Put together a playlist of your favorite upbeat songs and put it on blast while going about your chores – this will keep you energized throughout!' suggests Phi Dang, director of SidePost.
9. Set a weekly schedule
A common misconception that can leave us lacking in cleaning motivation is the idea that you have to conquer your spring cleaning checklist in one go. However, breaking up the tasks and setting a weekly schedule can spread the chores out and make your cleaning routine sustainable.
'Setting a schedule is key to making sure your house stays clean and organized. Dedicate certain days or times to specific tasks so that you know what needs to get done and when it needs to be done,' suggests Phi Dang. 'This will keep you on track and make sure that nothing gets overlooked.'
10. Try to visualize the end result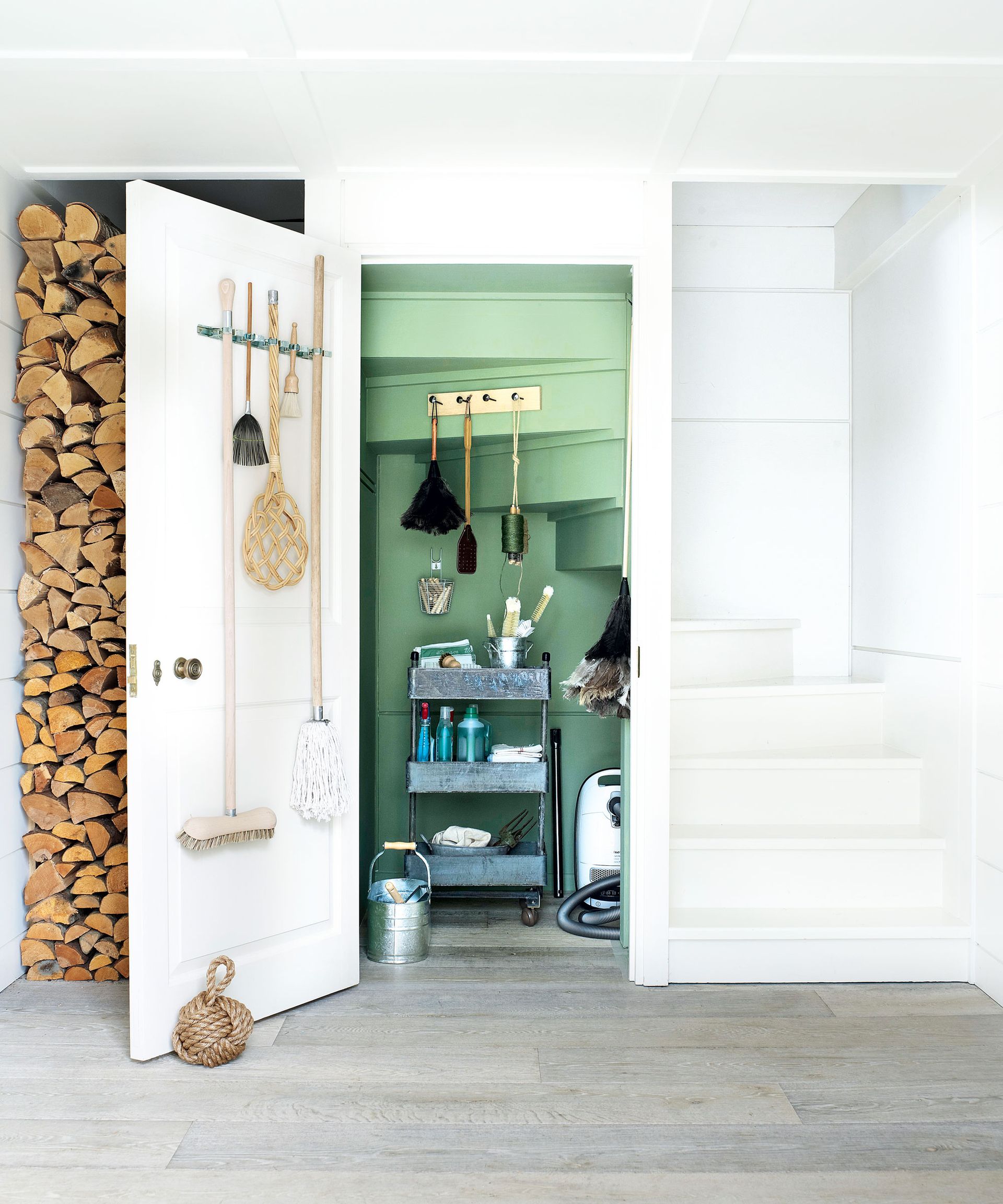 Sometimes, the only motivation you need is your imagination, explains Charlie Victor, designer and DIY specialist. 'When you're feeling unmotivated, try visualizing how clean and organized your home will look once you're done. This can help you stay focused on the end goal and give you a sense of accomplishment once you've completed your cleaning tasks.'
11. Appeal to your senses with nice-smelling cleaning products
Using nice smelling products can help to motivate you to clean your home by helping to relax you as you work. 'Incorporate scents or aromatherapy while cleaning to make it a more pleasant experience,' suggests Charlie Victor, DIY expert. 'You can use essential oils, candles, or air fresheners to create a soothing atmosphere while you clean.'
We suggest lighting one of our best candles after cleaning to leave a lasting luxury scent in your home.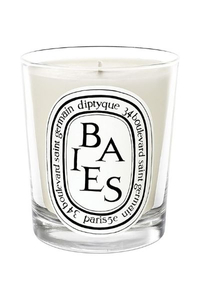 Diptyque Baies Candle | $74.73 at Amazon
The Diptyque Baies Candle is an homage to the queen of flowers and features a timelessly glamorous scent that fills the air with blooming garden roses. It has been named H&Gs favorite candle too.
FAQs
Why do I have zero motivation to clean?
Cleaning is not a fun task for many as we view it as something taking away our free time. Framing cleaning as a 'chore', possibly even relating it to something we were forced to do by our parents when we still lived at home, forms a mental block that makes us want to do literally anything else other than clean. This can snowball into a great problem, when a simple cleaning task becomes worse when left alone, causing overwhelm and preventing us from cleaning due to anxiety or lack of mental energy.
One way to get around this is by trying to make cleaning fun and break down negative associations by playing some good music or having a favorite TV show on in the background to make cleaning something you can do without draining your free time.
Can depression make you not want to clean?
Serious mental health disorders such as depression can make it a lot harder to find the motivation to clean or tidy your home. As a result, people with depression end up living in messier spaces which feeds their low mood. If you find yourself struggling with low mood and cannot clean your home, it is a good idea to reach out to friends, or professional help, to help tackle the space before it gets too bad.
Sign up to the Homes & Gardens newsletter
Decor Ideas. Project Inspiration. Expert Advice. Delivered to your inbox.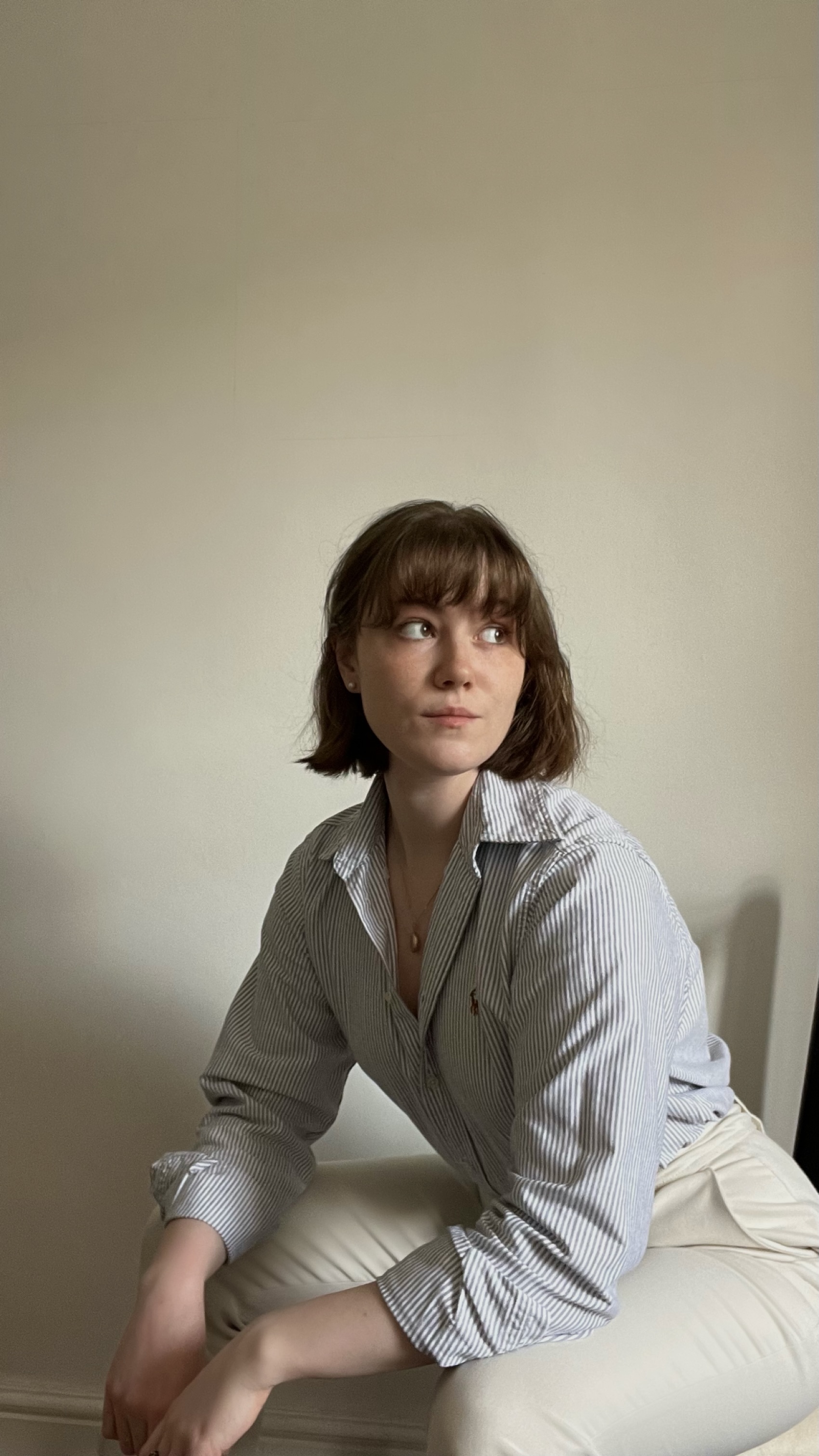 Chiana has been at Homes & Gardens for a year, having started her journey in interior journalism as part of the graduate program. She spends most of her time producing content for the Solved section of the website, helping readers get the most out of their homes through clever decluttering, cleaning, and tidying tips – many of which she tests and reviews herself in her home in Lancaster to ensure they will consistently deliver for her readers and dabbles in the latest design trends. She also has a first-class degree in Literature from Lancaster University.