Spring cleaning checklist – our 30-day plan to hit reset
Clear away the cobwebs and achieve your tidiest home yet with these manageable tasks spread over a month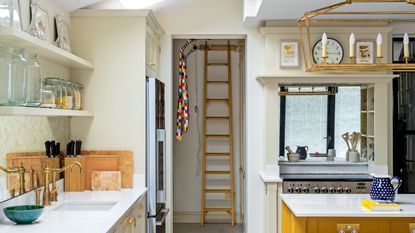 (Image credit: Future PLC)
If you love the idea of spring cleaning but aren't sure where to start, we've broken it down into small tasks to check off your list each day. A little-and-often approach should mean you avoid that overwhelming moment when you look around at the chaos and wonder what you've done.
While trying out our spring cleaning hacks and tips, think about what you want to do this spring, as a tidy home will support you in achieving personal and professional goals.
Write out your own spring cleaning checklist inspired by ours below to help you stay motivated. Aim for no 'zero days' but don't beat yourself up if it doesn't all go to plan – start now and your home is guaranteed to be unrecognizable by the beginning of spring.
1. Clean out the cutlery drawer
Start small by organizing kitchen drawers. Take everything out and clean the inside of the drawer and any cutlery organizers. Go through every item and get rid of anything you don't use or that doesn't belong here. We can personally recommend this super compact Joseph Joseph cutlery organizer, $11 at Amazon for keeping things in order.
2. Organize your spring clothes
Out with winter and in with spring! Christina Giaquinto, professional organizer from Modular Closets recommends spending an afternoon decluttering spring clothes you've fallen out of love with. 'Organize your closet so all your spring clothes are front and center,' says Christina.
'This means putting your snow coats, snow boots, and ski outfits in storage and getting your light jackets, dresses, shorts, and flowy shirts ready to wear!' Pick up vacuum packs, $25 for 20, at Amazon to save space when storing away winter clothing.
3. Dust shelves, picture frames and mirrors
Give your shelves a thorough dust and use this as an opportunity to move things around and restyle with some cute spring decor ideas. Taking everything down and mixing up decor pieces, books and plants can make things feel new again. Give any picture frames and mirrors a dust at the same time, removing any cobwebs up high.
4. Clean and flip your mattress
Spring cleaning is all about tackling those tasks you usually put off, like cleaning your mattress. Cleaning expert Tina Dawson from Toronto Maids has shared her top tips to make it painless: 'Take off the bedding and vacuum it thoroughly. Then, lightly spray it with a mixture of water and white vinegar, and let it dry completely.' This will help get rid of any dirt and germs that may have accumulated over time.
5. Clean the microwave
Give this hardworking kitchen appliance a deep clean and it'll really thank you. If it's cleaned properly it'll work better, and only need a quick wipe down day-to-day. There are lots of tried and tested methods for cleaning a microwave quickly, like using lemon and baking soda.
6. Do an 8-minute tidy in any room
Setting a timer and doing a short burst of tidying is a surprisingly effective way to keep your house from getting messy. Especially if you take 'before and after' photos. Follow Christina Giaquinto's advice and set a timer for 8 minutes and spend that time ridding counters of any clutter, picking items off the floor, and putting things where they belong.
'I like doing this before I go to bed, as it puts my mind at ease and completes my day,' she says. 'Whatever clutter you can eliminate in 8 minutes is fantastic. The objective is to put whatever you can away until the timer goes off after 8 minutes.'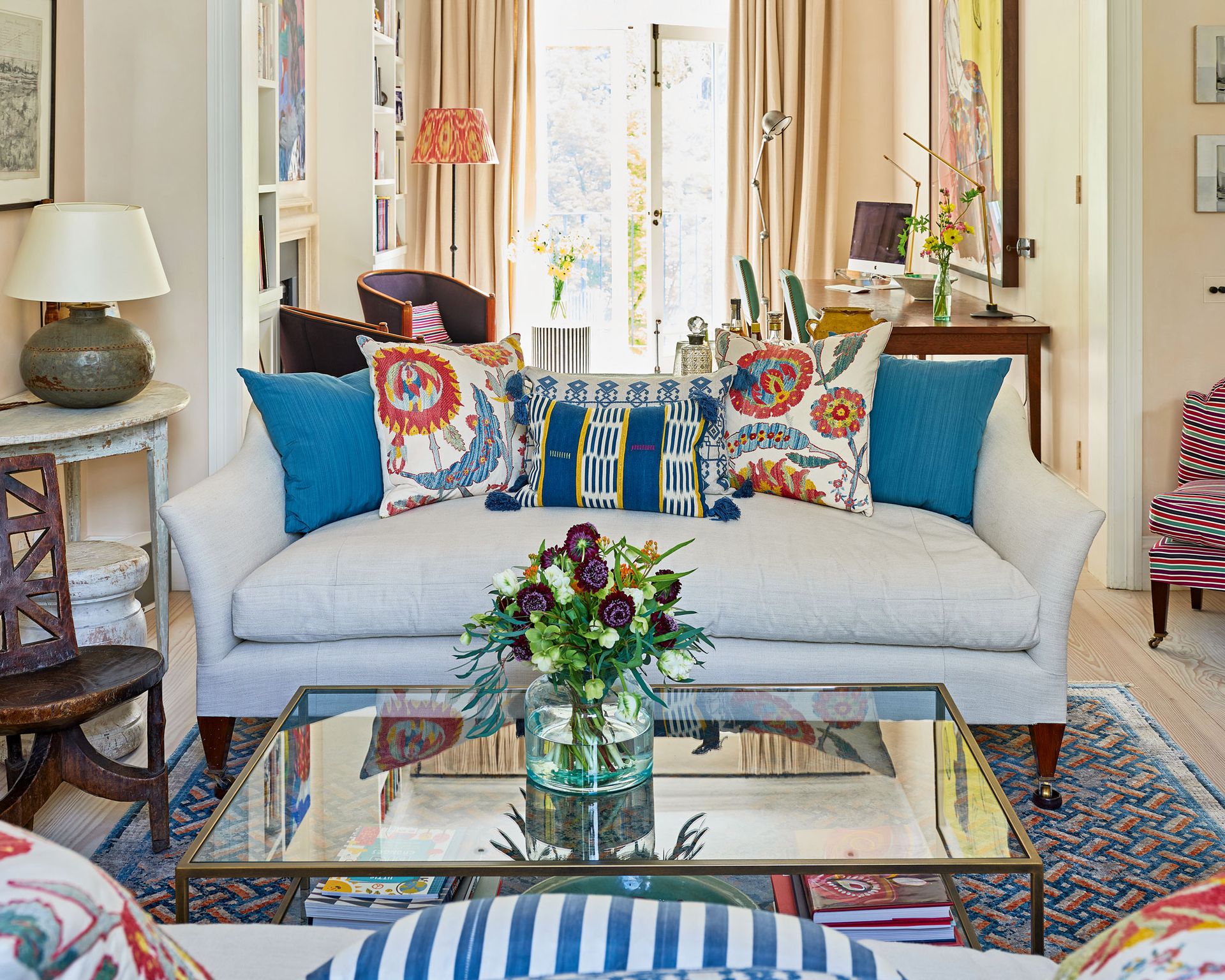 7. Clean and declutter the pantry
Break organizing a pantry into smaller tasks, like just tackling the spice rack or sauces, and cleaning all surfaces as you go. Once you've got rid of anything that's out of date and given the inside a thorough clean, try some new pantry storage ideas. We think we've definitely earned ourselves some new Kilner jars, at Amazon.
8. Clean baseboards
'Baseboards are a must on any spring cleaning list,' says Sara San Angelo, a professional house cleaner of Confessions of a Cleaning Lady. 'And that goes for all the baseboards and not just the ones you can see.' Move all of your furniture away from the wall and get every inch of your baseboards.
Sara swears by a Swiffer duster with extension pole, $17.92 at Amazon. 'They have a 3-foot and six-foot version for high or hard-to-reach places. This really helps with baseboards as you don't have to do so much bending down,' she shares.
9. Dust ceiling lights and lamps
'Clean light bulbs, light fixtures and lamp shades. These get very dusty,' says Sara. 'Just a thin layer of dust on a light bulb dramatically reduces the amount of light the bulb provides.
'For light bulbs, most of the time a light wipe with a microfiber cloth works, but sometimes the dust is stuck on, especially if the bulbs are in the kitchen and they collect grease. Then you would want to take them out and gently wash them with dish soap and water. Be very careful!'
Use a microfiber cloth or Swiffer duster on smooth surfaces and a lint roller on any fabric lampshades.
10. Clean the underside of furniture
Cleaning professional Sara is calling everyone to take a look at the underside of their furniture, as this is where lots of dust and cobwebs end up hiding. We're good at cleaning the floor underneath chairs and tables, but it's also worth flipping chairs and coffee tables over and giving them an extra-thorough clean.
11. Organize a travel station for the car
'Springtime is filled with road trips, family gatherings, adventure, and travel, so it is paramount to have your car organized,' says professional organizer Christina Giaquinto. 'First, do a deep clean. Yes, that means vacuuming under the seats and picking up all the stale Cheerios all over the floor.
'Once the car is deep cleaned, organize a spring station that you keep in the trunk. Some ideas of things to include are hats, sunglasses, umbrellas, raincoats, and ponchos. Preparation is key!'
12. Clean your rugs
Scott Johnston of Carpet Care of the Carolinasis an expert when it comes to how to clean area rugs, carpets, upholstery, and floors. He says the number one thing that should always be done as part of your spring cleaning is a deep cleaning of your textiles, including your carpet, rugs, furniture, and drapes.
'Deep cleaning should always start with a thorough vacuuming of all of your textiles,' he comments. 'This is the first step in removing dry particles, pollens, and other matters that have settled in over the winter. While dry vacuuming is a good start at home, I would leave the rest of the deep cleaning up to a cleaning professional.'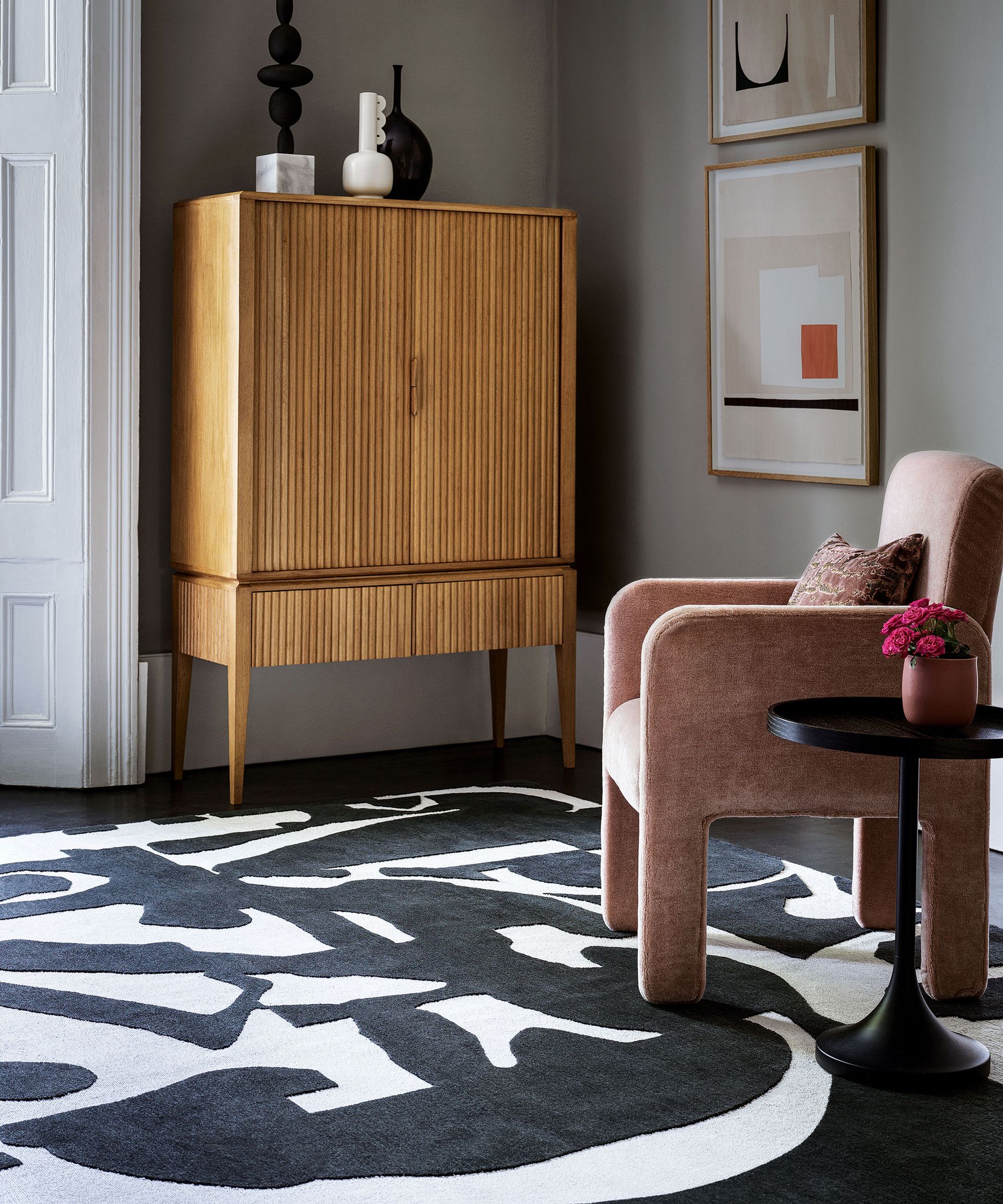 13. Remove scuffs with Magic Eraser
After bigger jobs like cleaning your mattress and sorting out your closet, it's definitely time for a fun one. Order a pack of Mr Clean Magic Erasers, at Target and work your way from the entryway to the bedroom removing scuff marks on walls and baseboards. It's also great for cleaning the microwave, getting rid of crayon marks and nail polish stains.
14. Tidy under the sink
Few areas of the home attract chaos like the area under the kitchen sink. If yours is full to the brim of cleaning and laundry products, edit, categorize and label everything and you'll quickly be able to use this storage space much more effectively. You'll never regret organizing under the sink, and it doesn't take long.
15. Clean the showerhead
Cleaning your showerhead doesn't usually occur to us when giving our bathroom a weekly clean, but it could result in much more satisfying, powerful showers. We associate our showers with feeling clean, so it's a good idea to deep clean the holes in your showerhead, which can get blocked up with limescale over time.
16. Wash your pillows
'Washing your pillows is another task that may not be done as frequently as it should, though not all pillows can be washed,' says Tony Klespis of Mattress Clarity. 'It is recommended that you wash your pillow every 4-6 months to remove any allergens, dust, or other bacteria that it may contain.'
Simply wash the pillows in the washing machine following the instructions from the manufacturer on the tag. If your pillow has entirely lost its shape, consider purchasing the best pillows we've tried and tested for a better night's sleep.
17. Clean the refrigerator
Wait til the day you're doing your grocery shopping, and just before you fill it up with food, clean the refrigerator from top to bottom. Keeping on top of this household chore will result in less food waste and is likely to keep your refrigerator in good condition for years to come.
18. Clean the oven
We hate to say it, but it's time to clean the oven. Our cookers work overtime during the holidays, and leftover grease and grime will prevent the oven from working efficiently, and compromise the taste of food. Plus, a sparkling clean glass oven door is profoundly satisfying. Rubber gloves at the ready...
19. Throw out old paperwork and magazines
Go through old bills, magazines and papers, shredding anything that includes personal information. Clear out old notepads, brochures, leaflets, cards, and user's manuals as long as you can find them as a PDF online.
20. Clean your WFH space
Cleaning and organizing a home office will make WFH so much more productive. Disinfect your keyboard, monitor, mouse, and charger, and tidy up unruly drawers. Wipe over your desk and office chair and consider purchasing wire organizers and extra storage baskets so you can hide everything away at the end of the day.
21. Organize your sock drawer
Organizing clothes can feel like opening a can of worms, so do small areas at a time, like the sock drawer. Remove everything from one drawer at a time and ditch anything you never wear. Those trainer socks that always slip down the back of your foot the moment you put your shoes on? Get rid. Odd socks, be gone. You can buy new ones. The IKEA SKUBB drawer organizers will keep things so neat you can skip this next spring.
22. Clean windowsills and banish clutter
Take everything off your windowsills and wipe down, and see if you can find a new home for anything that doesn't quite spark joy. Windowsills are clutter magnets, and too many items can end up blocking out light and make your living space or bedroom feel too 'busy'.
23. Wash the shower curtain and bath mat
Clean your shower curtain and bath mat on a hot cycle in the washing machine to banish any odors and maintain a high level of hygiene. You can also clean glass shower doors effectively with either store-bought limescale removal sprays of a white vinegar and water solution. Refreshing these bathroom germ hotspots will go a long way in making your bathroom feel more zen.
24. Give houseplants some love
Your favorite Kentia palm or monstera will have been in dormant mode through winter. Ahead of spring, give the leaves a dust, top up the soil and give them some plant food and watch those new leaves sprout.
25. Clean door handles and light switches
A damp microfiber cloth should be all you need to disinfect these common touch points around the home. If you find you have time, clean power outlets too.
26. Refresh your outdoor space
'Spring is the perfect time to do a deep clean on outdoor spaces like patios, decks, and porches,' says Jeremy Yamaguchi of Lawn Love. 'You might consider spending time power washing surfaces to remove dirt, grime, and mildew in order to make the spaces look new again.
When cleaning porches, 'you'll also want to clean any outdoor furniture and rugs to help remove dirt and debris that have accumulated over the winter and get them ready for the warmer months.'
27. Sort through the bathroom cabinet
Think about what you use every day and arrange your most-used products so that they're always to hand. Get rid of any out-of-date medicine, sun screen and so on and follow Joanna Gaines' bathroom storage tip by decanting cotton buds into glass jars.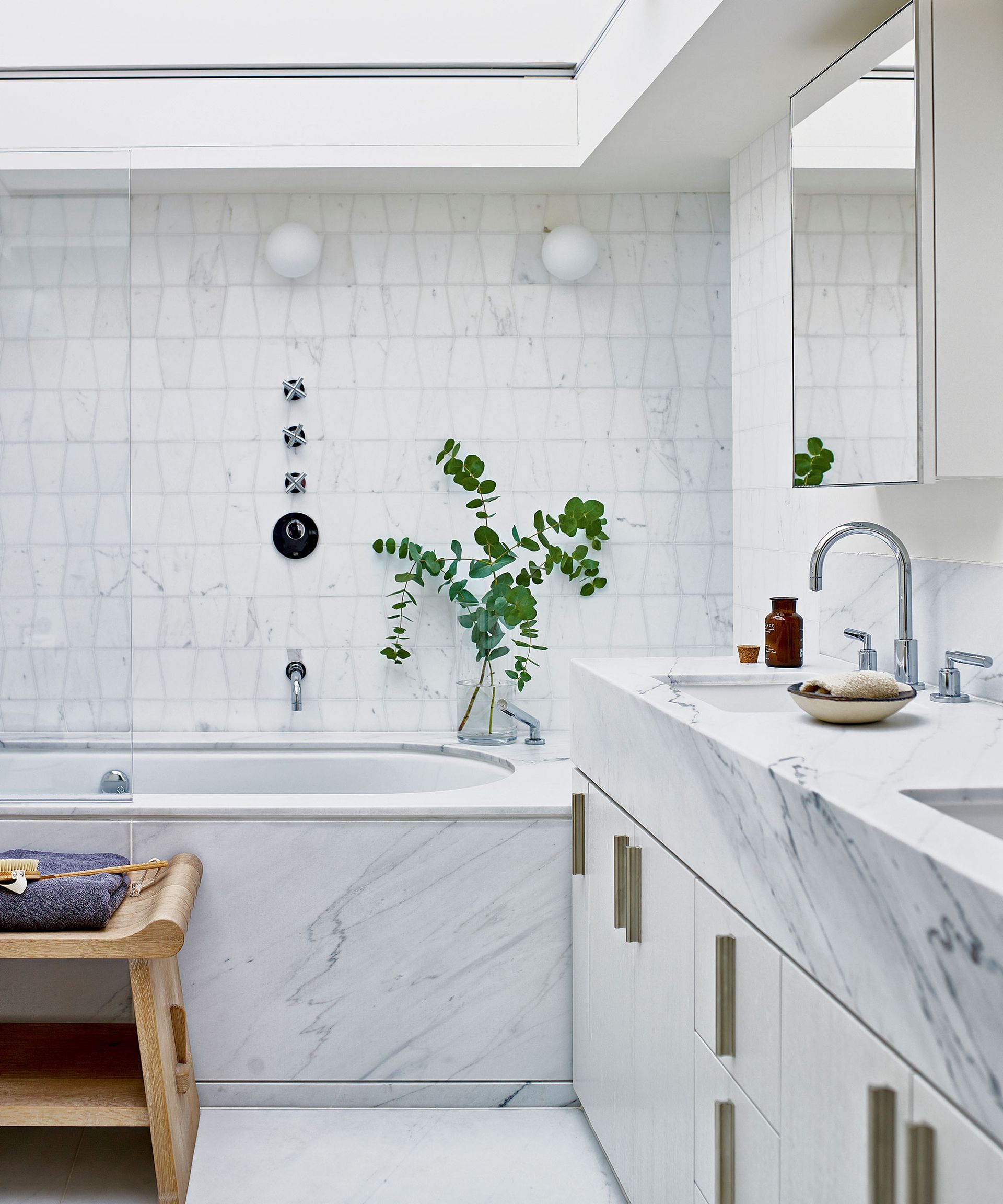 28. Scrub tile grout
Cleaning grubby grout in between bathroom tiles around the sink can make a huge difference to how your bathroom feels. Follow our top tips on how to clean grout to get it back to its original shade.
29. Wash your comforter
'Another cleaning task to add to the list is washing your comforter,' says Tony Klespis. He recommends doing this every 3-6 months. Just like with pillows, put it in the washing machine and follow the manufacturer's instructions.
30. Clean the couch
Last but not least, clean your couch, removing any stains, crumbs, and odors. The best vacuum with the right attachments will make the job easier, giving you more time to sit back and admire your incredibly tidy home. Freshly vacuumed living room, vase of tulips, candle lit. Heavenly.
Sign up to the Homes & Gardens newsletter
Decor Ideas. Project Inspiration. Expert Advice. Delivered to your inbox.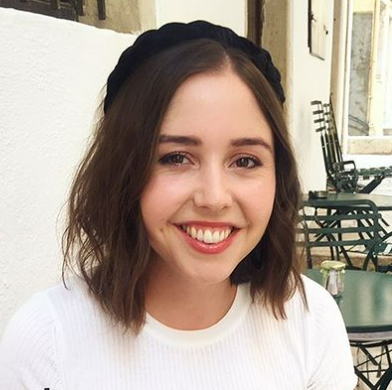 Millie Hurst is the Solved Section Editor at Homes & Gardens. She has six years of experience in digital journalism, having previously worked as Senior SEO Editor at News UK in London and New York. She then gained experience writing for women's magazines before joining Future PLC in January 2021. Millie has written for an array of homes brands including Livingetc and Real Homes and was formerly Senior Content Editor at Ideal Home before taking on the position of Section Editor with Homes & Gardens. She has written and edited countless features on home organization, decluttering and interior design and always hopes to inspire readers with new ways to enjoy their homes. She lives in Sheffield, South Yorkshire and loves to weave nature-inspired decor and nods to time spent in Italy into her own home.