Here's how to deep clean a dorm room, according to experts
Yes, you definitely need to do more than just a quick wipedown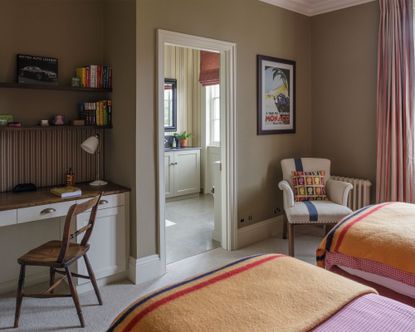 (Image credit: Mark Bolton)
Sign up to the Homes & Gardens newsletter
Decor Ideas. Project Inspiration. Expert Advice. Delivered to your inbox.
Thank you for signing up to Homes & Gardens. You will receive a verification email shortly.
There was a problem. Please refresh the page and try again.
Before moving into any new home or apartment, it's a good idea to do a diligent deep clean. This is especially true if you're moving into a new dorm.
While most dorms might get a professional clean after the previous students left, there's no knowing when, exactly, that was. If it was at the start of summer, that's a few months for dust and grime to build up.
We decided to ask a few cleaning pros for their top cleaning tips for dorm rooms, and here's what they had to say.
How to deep clean a dorm room
More than just a tiny bedroom, a dorm room is a place for relaxing, socializing and of course, studying, so ensuring that it remains clean and tidy is essential when organizing your bedroom ideas for teenagers.
1. Come prepared with a full cleaning arsenal
Of course, when you think of packing for college, you're probably thinking of all the basic necessities, like a mini fridge, microwave, and plenty of spiral-bound notebooks. But Jill Weaver Koch of Jill Comes Clean points out that the same thought and care should go into packing your cleaning supplies.
'Bring a good all-purpose spray, glass and mirror cleaner or rubbing alcohol (that can clean glass and mirrors along with microfiber cloths, at Amazon),' suggests Koch. ' If the dorm room has a bathroom attached to it, bring a bathroom cleaner and toilet bowl cleaner too.'
Of course, cleaning supplies are important – but so are your tools. 'Definitely take lots of cleaning cloths to have extra as they get dirty,' says Koch. 'I would also bring a vacuum and toilet brush [if you have a private bathroom].'
Jill Koch is an expert in all things organizing and cleaning. She's a mom, wife, nurse, and former news reporter who never lost the sharing side of reporting, and thus her blog, Jill Comes Clean, was born.
2. White vinegar is your friend
When you first arrive, Steve Leasure, Vice President of Operations for Rainbow Restoration, says it's time to bust out the white vinegar and tackle basically any area you see.
'For the regular cleaning and mild disinfection of sealed wood, tile, laminate, and linoleum, a solution of equal parts white vinegar and hot water swabbed on with a mop works well, and no rinsing is required,' says Leasure.
3. Don't just surface clean
It might be tempting to run a cloth over all the surfaces and call it a day, but Koch says that just like cleaning a bedroom at home, it's worth it to do a more thorough clean on the places in your dorm room that you can't see.
'People probably overlook cleaning shelves and the inside of drawers but I would just to get rid of any dirt and dust from the previous tenants,' she says. 'Also, if there is a mini fridge in the room, check that. Those can get pretty messy and may not have been thoroughly cleaned.'
4. Yes, it's possible to clean the mattress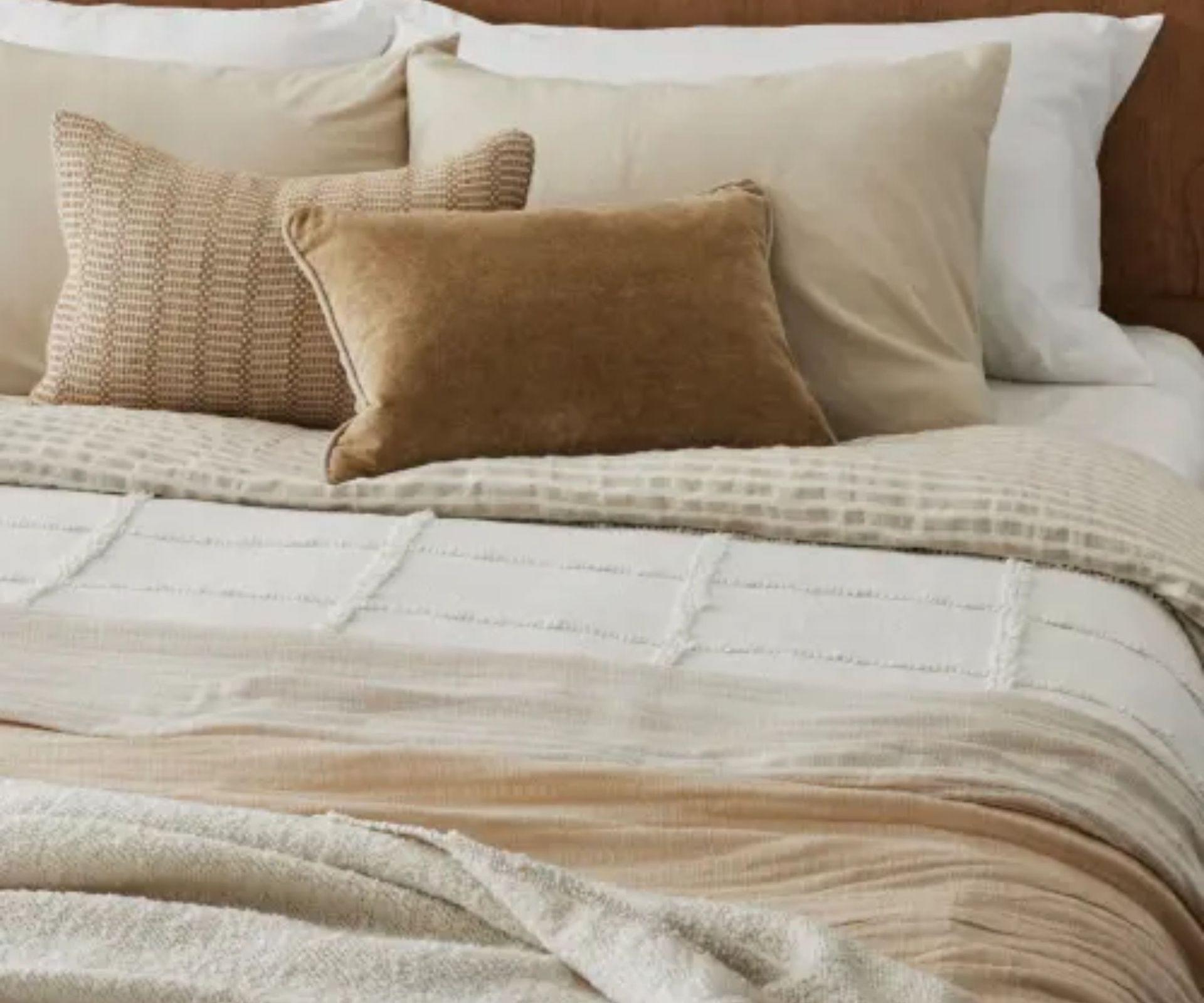 If you're a little skeeved out by the dorm mattress, we totally get it. Luckily, all isn't lost, according to Koch.
'I would bring a bottle of peroxide and a vacuum,' says Koch. 'The best you're going to be able to do is vacuum it and spray the peroxide all over... and especially on any yellow stains.'
Koch suggests cleaning the mattress by spraying it down and letting it sit to dry. This is the best way to kill germs and remove stains, though she also says you can use rubbing alcohol instead of peroxide.
'You could also sprinkle baking soda all over and let sit 20 minutes then vacuum it, to help freshen it up,' she adds.
5. Wood floors might require a more gentle approach
If you're lucky enough to have wooden floors in your dorm, Leasure says a slightly different mixture might be best.
'Clean wood floors with a no-rinse cleaning solution of one gallon of hot water, three-quarters cup of olive or vegetable oil, and half a cup of lemon juice,' he suggests.
6. Tackle carpet stains
It's rare for dorms to have carpets these days, and mystery carpet stains aren't exactly a welcome sight. But Leasure says hope isn't lost. Make sure you pack some dishwashing liquid, at Walmart, and a spray bottle, and you should be good to go.
'For carpet spots and stains, mix one to two drops of dishwashing liquid with equal parts vinegar and water and spray on stains,' he says. 'Let sit for five minutes, then scrub with a soft brush and blot dry.'
If all else fails, you can bring your own dorm room rug to place on top.
7. Private bathrooms require more cleaning supplies
It's possible you have a shared bathroom for your floor, so if that's the case, you won't be required to clean that yourself. Hopefully, your college or university is on it! But if you're lucky enough to have your own bathroom, Leasure gave us a few bathroom cleaning tips.
'Wipe down your tile and grout with a damp sponge of full-strength white vinegar,' says Leasure. 'Then scour with baking soda and a brush.'
Luckily, the vinegar can also be used on any tough spots or stains, especially when mixed with half a cup of baking soda and two tablespoons of washing soda. If you're really in a bind, Leasure says you can add two tablespoons of borax.
'If you want a little more bubble, add three tablespoons of liquid or dish soap,' says Leasure. He also suggests bringing hydrogen peroxide to help with any persistent mold in your grout.
8. Deodorize your room
Don't be disheartened if your dorm is a little musty smelling upon arrival. That's fairly normal for any room left empty for a long period of time. Candles might not be allowed, but Leasure has an alternative.
'Adding a few drops of your favorite essential oil can leave your floors and home smelling fresh,' he says.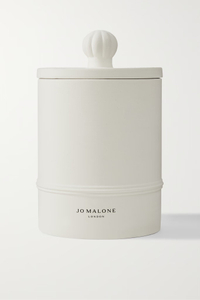 Jo Malone White Moss & Snowdrop candle | $125 at Net-a-Porter
This accent candle comes in a wonderfully sculptural jar, making it perfect for finishing off a cluster of home decor while also making your home smell nice, and appealing to all of the senses.
9. Do a spot test
Because you don't really know much about your dorm furniture, Leasure points out it's a good idea to do a product test first.
'Test a small, inconspicuous area of any surface before using any cleaning agents,' he says. This is especially true for wood desks and if you're cleaning the walls, just to make sure you don't accidentally strip or warp any paint or finishes.
Why is a clean room so important?
Of course, a clean room is about more than just aesthetics. Decreased clutter can improve concentration, focus, and stress levels because there are fewer distractions. Seeing as a dorm room serves multiple functions and is where you'll spend a lot of your time in college, a tidy room most definitely means a tidy mind.
---
While this might not be the most exciting part about moving into a dorm, it's still a definite necessity. Plus, as long as you keep your cleaning arsenal full all year, starting with a clean space will make it much easier to stay on top of things from now until move-out day.
Sign up to the Homes & Gardens newsletter
Decor Ideas. Project Inspiration. Expert Advice. Delivered to your inbox.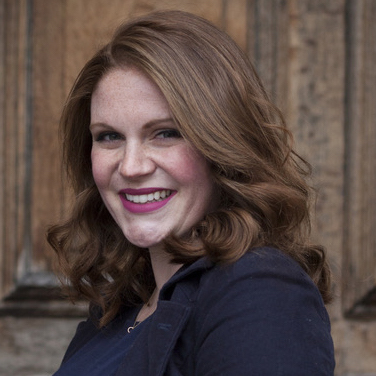 Ashley Chalmers is a freelance writer for Homes & Gardens with over 10 years' experience as a digital writer and content creator. Ashley started her career in entertainment and fashion PR in New York, before moving to the French countryside and taking up travel blogging. Now, Ashley lives in London. Her passion for travelling is only matched by her love of making her house feel like a home, and she loves to include her finds from around the world in her decor.