7 things to declutter before summer starts – for a stress-free, organized space
Get organized ahead of the warmer months, in order to enjoy a streamlined home clear of clutter for the rest of the year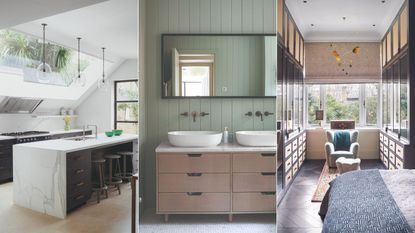 (Image credit: Future)
Though we often associate decluttering with a new year, or as part of our spring cleaning checklist after a long winter, a pre-summer declutter can also prove incredibly fruitful. After all, the warmer weather always feels like a fresh start, making it a great time to rid your home of things you no longer need, use, or even like. But what areas, rooms, or items should be the focus of a pre-summer declutter?
If you're searching for decluttering tips to help you tackle the job before summer begins, it can be helpful to attend to areas that will be more of a focus during the warmer months. For example, it's prime time to address areas in your home that may suffer from insect infestations during the summer, or areas full of summer-based items that you haven't looked at in months. Similarly, it can also be a fantastic time to address items that you won't use between June-September to be prepared for when the colder weather returns.
So if you're feeling inspired to get going with a clear-out, and need some helpful home organizing ideas, cleaning, decluttering and organizing experts advise that there are a few areas that are the most vital to declutter before the summer begins.
7 things to declutter before summer
Switch out these 7 things before summer starts. And when it's done – well, you can simply sit back and enjoy your sunny, summer garden while your home runs like a well-oiled machine.
1. Declutter your winter clothing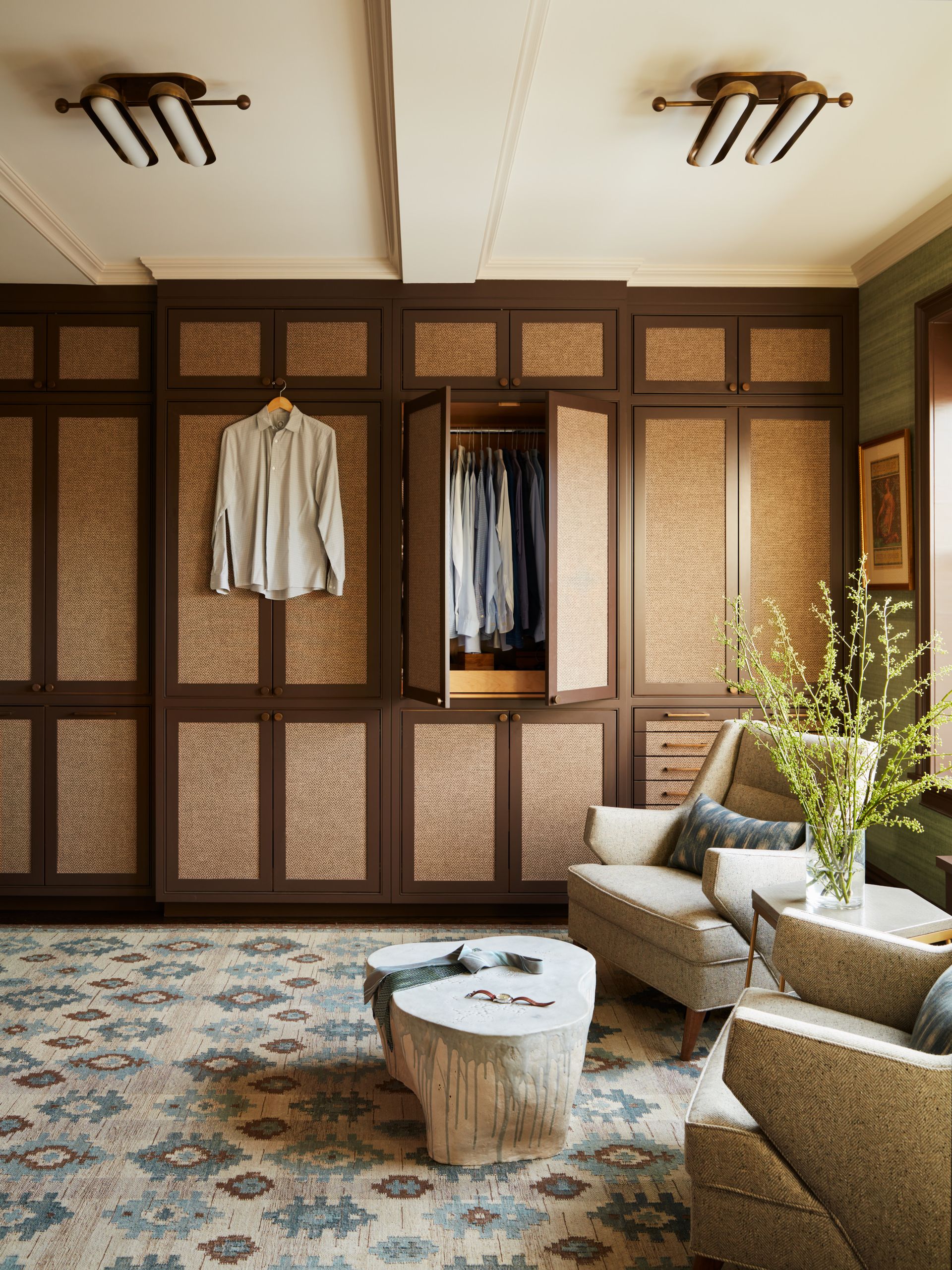 Though it might feel like you have only just put your jumpers, scarves, and coats away, the days before the summer heat kicks in are the best time to organize the clothes that you only wear in the winter, to ensure that only your favorite items are ready to go come September. In fact, for Nancy Zafrani, general manager at Oz Moving and Storage, there's no better time to declutter your winter items than when they are fresh in your memory.
'Anything you did not use this winter you likely will not use next winter. Go through hats, gloves, scarves, coats, boots, sweaters; anything you didn't wear this year, or no longer love, donate now. By the fall it will be forgotten, and it's so much harder to part with things when you convince yourself you will wear it sometime soon.'
Nancy also advises addressing any issues with your remaining winter clothes as soon as possible, so that you don't even need to think about it when the weather gets cooler. 'Send out the things that need dry cleaning or repairing now, when you don't need them, so they are ready for winter,' she said.
2. Organize your pantry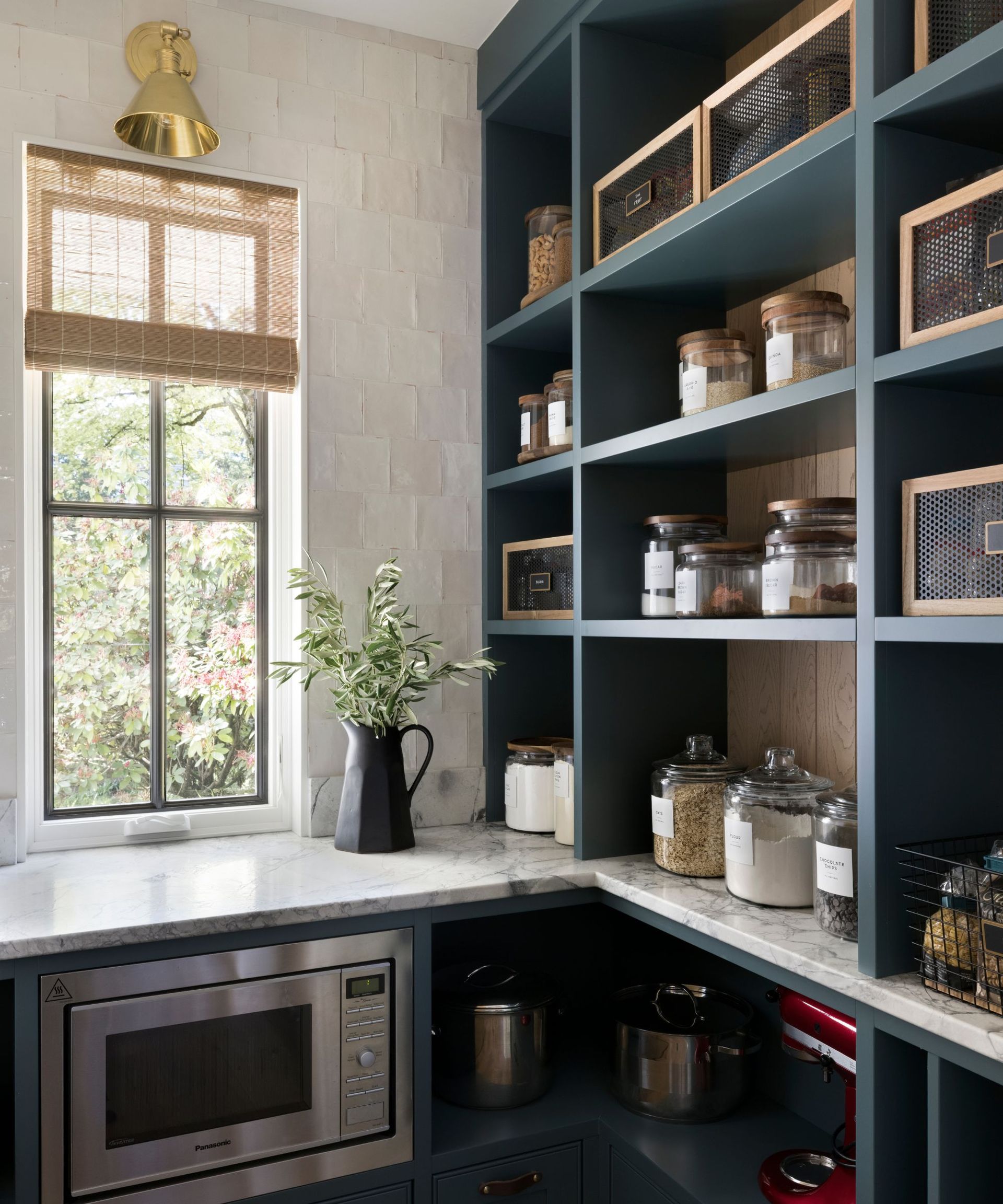 Whether you have a built-in pantry, a standalone pantry, or keep your canned goods and the like in your kitchen cupboards, inspired by your favorite pantry ideas – pre-summer is the perfect time to declutter this area to keep it as sanitary as possible.
'Summer is insect season, and you want to keep the ants and fruit flies where they belong – outside!' Nancy said. 'Keep your pantry airy and tidy so you can see, and therefore use, what you have, before anything goes bad and attracts pests.'
To declutter the space, take everything out of the pantry and place every item into a category – be it sweet treats, baking supplies, or canned goods. Once you've done this, throw away all and any expired or stale products.
Review the remaining items and consider if you'll ever use them – odds are, if you haven't used that bag of wholemeal flour in the last year, you never will.
3. Tackle your children's school items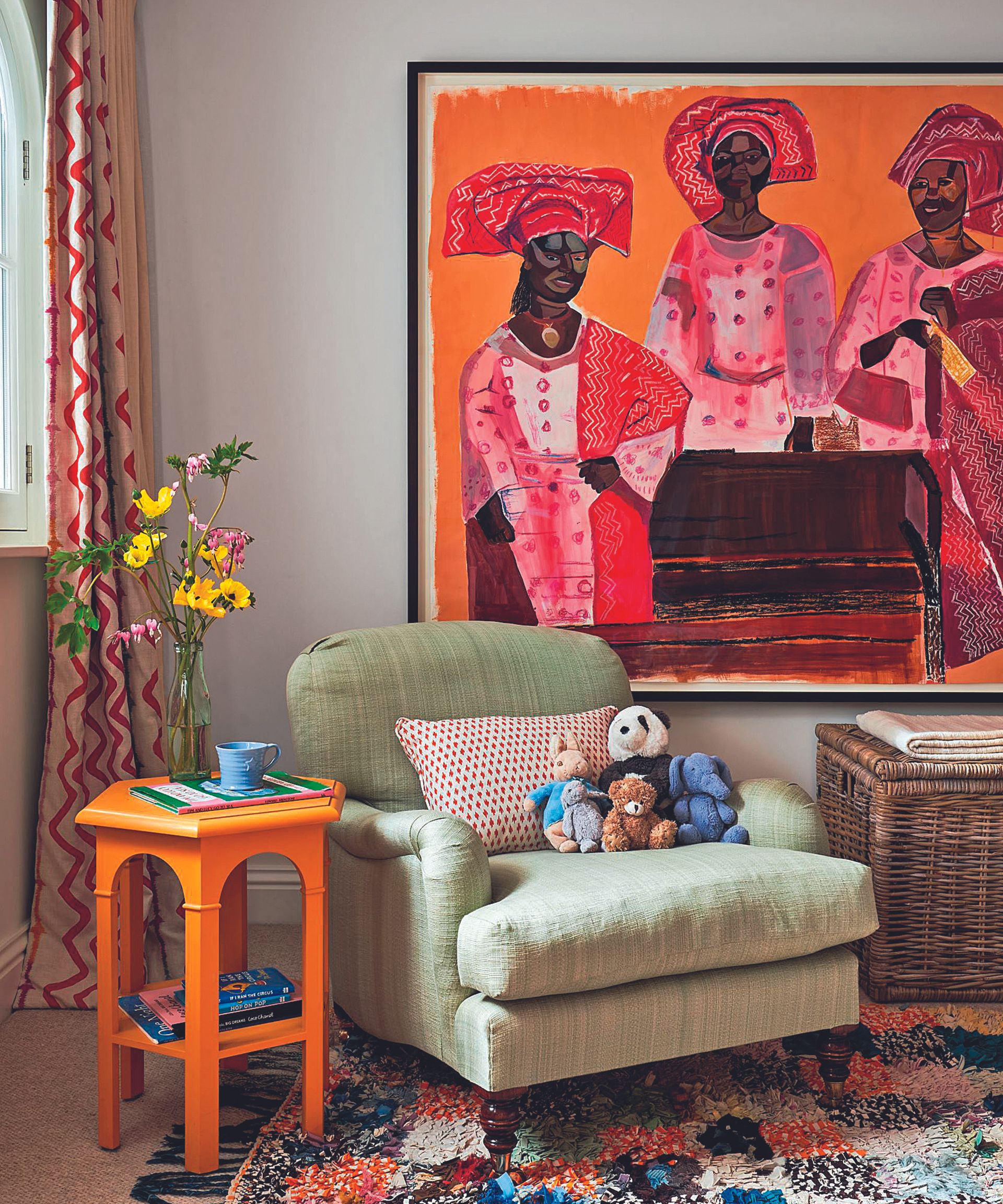 Take advantage of a break at the beginning of your children's school holidays, and address their school items before class is back in September.
If your little ones have been bringing home a mountain of letters and schoolwork throughout the year, it's likely that you haven't had time to sort through it all. As such, set aside an hour or so to go through letters and make a note of any important dates or school information. Professional organizer Mary Jo Contello, owner of Organized by MJ, also suggested stashing away items you won't need for the next few months, saying, 'Put backpacks and lunch kits away for the summer.' And of course, keep any of their precious artwork you really love!
Professional organizer Emily Speed, and owner of The Organized Home Mindset, also suggests that you should; 'see what clothes your kids have outgrown ahead of the summer camps (and before all the back-to-school chaos of the fall), in order to lighten up their wardrobe space.'
4. Clear out the garage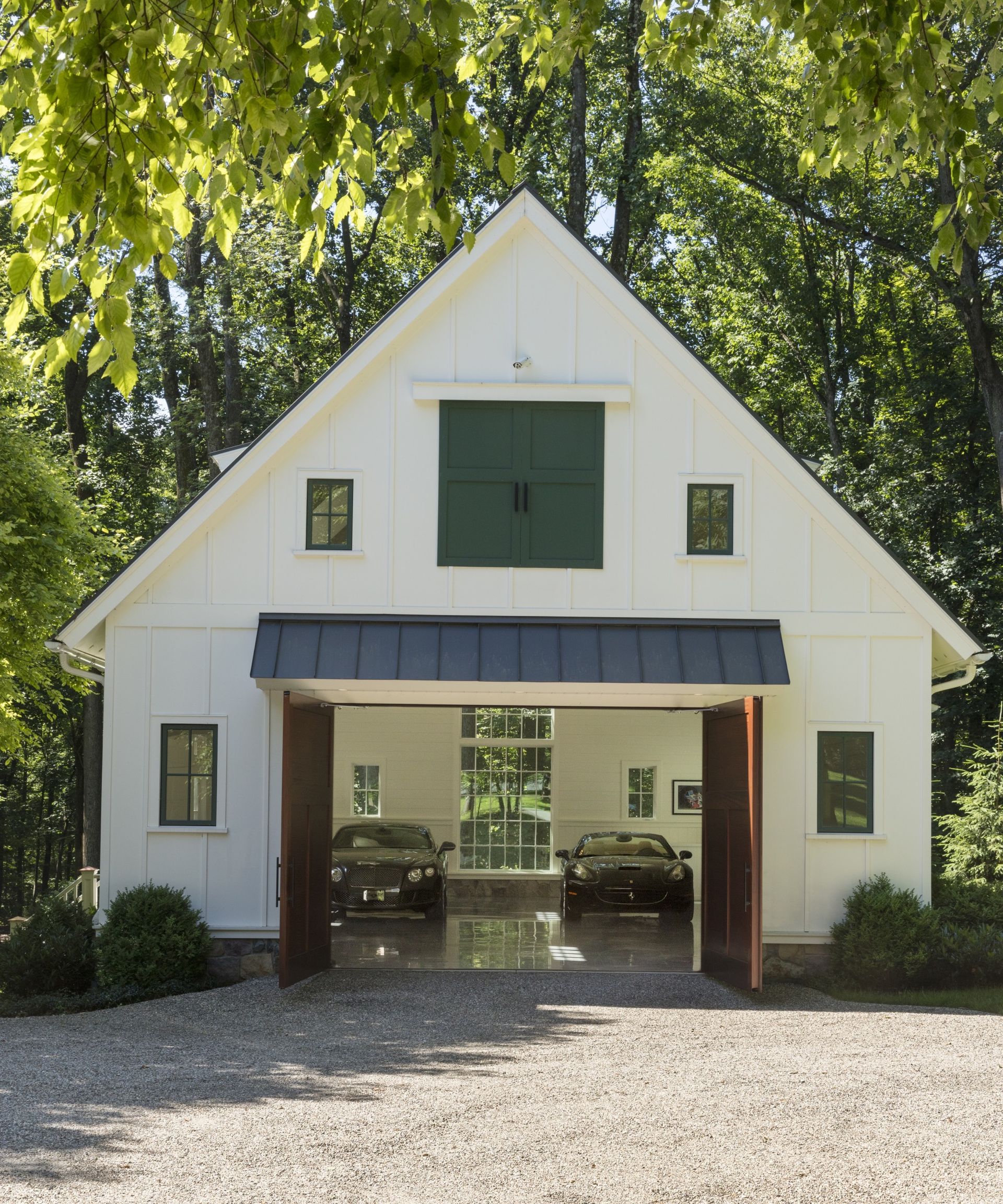 Pre-summer is a fantastic time for organizing and decluttering your storage space – be it a garage, summer house, or other kinds of backyard storage space – especially if this is where you store your seasonal items.
Shannon Krause, a certified professional organizer and owner of Tidy Nest, said, 'The garage or shed would benefit from a full edit before the summer begins. Remove any items you're no longer using, and make sure the winter items are not taking up prime real estate.'
Emily urged that decluttering these areas is all about making room for summer items. 'The garage is where most of the outside gear is stored, and you want to have easy access to these items. For example, if you have a pool, or spend a lot of time at the pool, you should evaluate your pool floats and let go of items that need replacing,' she explained.
Similarly, Shannon suggests decluttering any gardening items in time for better weather. 'Pull out all the outdoor garden supplies, wipe everything down, and take stock of what you have and don't have, so you're not overbuying on that first trip back to the nursery!'
5. Prioritize summer clothing
This one is self-explanatory, but before the warmer weather really settles in, you'll probably want to take some time to edit your summer clothing, so that reaching into your wardrobe on a beautiful day requires as little time and thought as possible.
Organizer and decluttering expert Amy Bloomer, founder of Let Your Space Bloom, explains, "Summer clothing and accessories, such as sundresses, bathing suits, cover-ups, sandals, sunglasses, etc. should all be decluttered before summer begins.
'Edit, donate, or sell anything you don't need, and neatly organize the items you want to keep by category.'
6. Sort toiletries
Summer tends to be the time when we reach for more products in our bathroom cabinets, be it sunscreen, insect repellent, hair care products or self-tanning items.
As such, the ideal time to declutter this part of your home is ahead of summer. Shannon advised, 'Find your sunscreen and bug spray from last summer and check the expiration date. If it's expired, remove it and replenish the stock.'
In fact, it's well worth noting that as soon as you open a product, the clock is counting down on its expiration date. If your toiletries are unopened, they're probably good for use this summer.
7. Consider your car
It may not have crossed your mind, but decluttering your car before the hotter months can make for a much more relaxed and organized summer, especially if you love getting out and about.
'When I think of summer, I think of getting outside to parks, parties, beaches and traveling,' says Amy. 'As such, now is a great time to declutter your car.'
Clear out any old winter items in order to make way for summer essentials, Shannon advised. 'Replace the snow brushes for the picnic blanket, throw away all those old receipts and food wrappers, and remove all the contents from your car console. Keep a bag of summer essentials in your car too, to avoid packing each time you leave the house.'
You may even want to get yourself a storage box for your car, to prevent chaos from reigning once again. Amy suggested, 'Commit to putting anything that enters your car (other than a human being or an animal!) into a trunk organizer. This helps create an "inbox" for your car, and prevents too much junk from entering the space.'
---
Taking time for a declutter before summer starts will allow you to enjoy those idyllic hot months without wading through items you don't need or want anymore – so even though it may feel like a job for earlier in the year, we'd suggest that you're missing a trick by not organizing your space before the summer!
Sign up to the Homes & Gardens newsletter
Decor Ideas. Project Inspiration. Expert Advice. Delivered to your inbox.
Amy Hunt is a freelance lifestyle writer and editor primarily covering homes and interiors, wellness, travel and careers. She was previously Lifestyle Editor at woman&home, commissioning and editing the homes, books and features sections of the website,
In 2019, she won the AOP Digital Journalist of the Year Award, for her work on womanandhome.com. Having worked in the industry for over eight years, she has contributed to a range of publications including Ideal Home, Livingetc, T3,Goodto, Woman, Woman's Own, and Red magazine.