Bathroom cabinet ideas – 10 smart designs that are practical and pretty
Well-designed bathroom cabinet ideas will revolutionize your space, making the most of every inch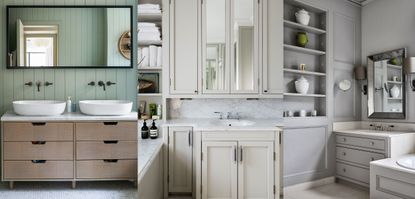 (Image credit: Future)
Clever bathroom cabinet ideas are essential to making the bathroom work.
It has many demands put upon it, not only to be a practical, user-friendly room but also as a tranquil place to relax. Limited or awkward-shaped space can create a challenge when it comes to making the best of any bathroom cabinet space – be it large or small.
However, the items that need cabinet storage, like towels, numerous toiletries and even candles, can also add to the decorative look of the bathroom, so it's worth thinking about how you can show them off to their best advantage with the best bathroom cabinet ideas.
Have a good look at your bathroom and see if there are any unused corners or, more likely, wall space that could be incorporated into a bathroom storage idea.
With these smart bathroom ideas, you can keep your bathroom cabinet space looking stylish and store the essential items, too.
Bathroom cabinet ideas
Do you want to make space for the best bathroom cabinet ideas? It might be that you can clear out an old cupboard or replace it with one larger console or a one-off piece. The secret is to add to what is already there without cluttering the main bathroom.
1. Get creative with color
Bathroom color ideas might not be the first element you think of when planning cabinet and storage ideas, but it should certainly not be an afterthought.
A good color scheme is essential for creating the look you want. And you can use everything from cabinets to vanity units to create a standout aesthetic. Adding a bright and beautiful hue to your bathroom will really lift your whole home, bringing this functional space into line with the rest of your decor.
Color-blocking is a great technique for anyone keen to test strong paint colors without over-committing. An all-out approach, with multiple blocks of undiluted color, often clashing, is popular in modern bathrooms.
2. Source vintage bathroom cabinets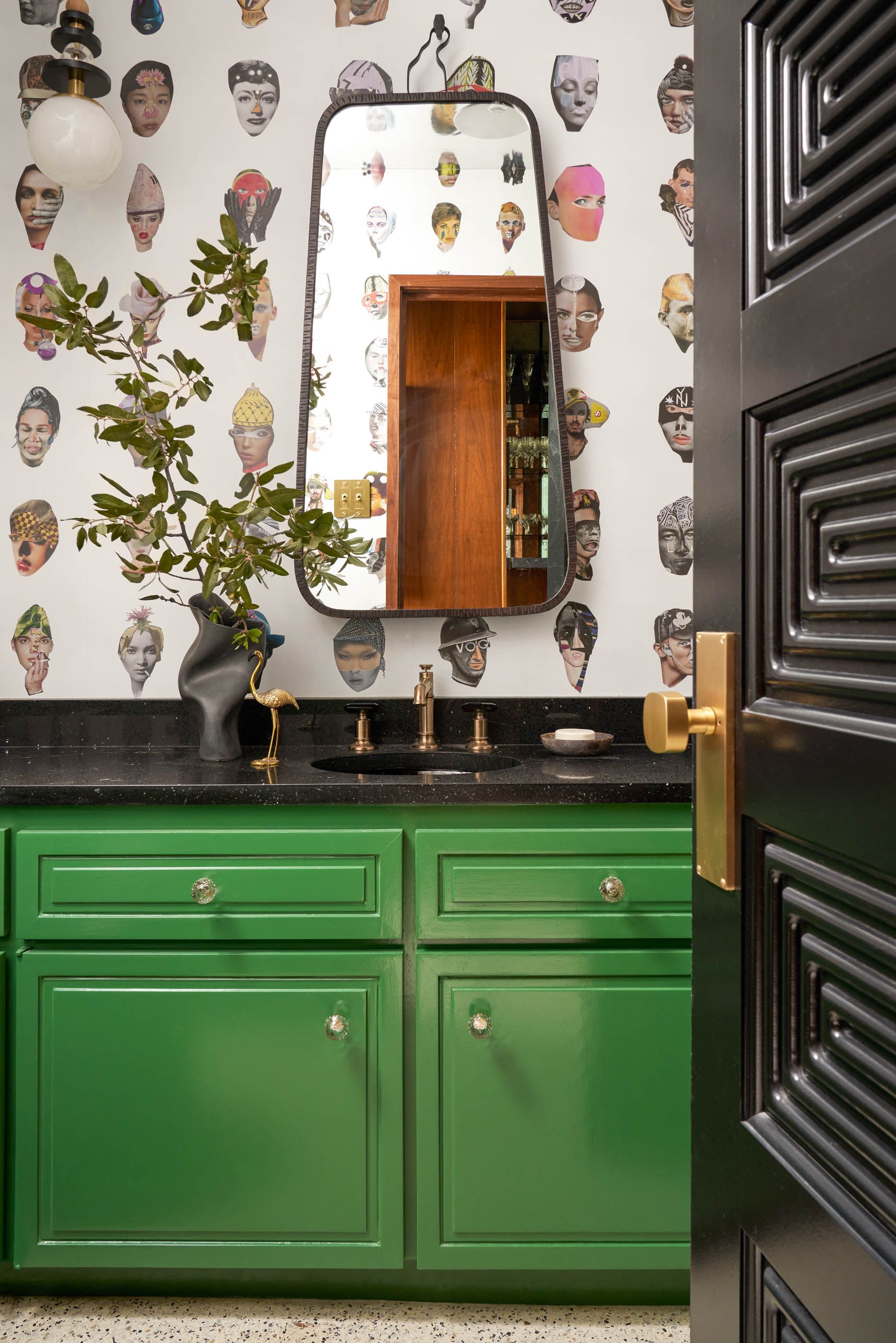 Found pieces all have their place in a vintage bathroom scheme. The key is to reference the look rather than slavishly reproduce it, using statement colors and a less-is-more approach for a vibrant yet cohesive scheme. As long as one decorative item links the color scheme, your vintage bathroom interior will come together.
'This particular bathroom cabinet was an existing piece from the original seventies construction,' says Eddie Maestri, AIA, principal architect and creative director at Maestri Studio. We wanted to preserve the cabinet (and its original hardware), but give it a new existence in brilliant cilantro green. I wanted this space to be fashion-forward and bold.'

3. Plan a symmetrical scheme
Symmetry is an interior design trick used to create smart-looking rooms – and it's perfect for large or small bathroom ideas.
Symmetry provides balance within a room and it often starts from the focal point, whether that be a cabinets in the bathroom or the vanity unit in a powder room. It brings a sense of comfort and rhythm to a space which is an integral part of the design approach.
'Get symmetry right and you can create harmony in every room in your house – and make small spaces feel bigger and tidier,' says Stephanie Lindsey, principal designer at Etch Design Group.
4. Add storage to your family bathroom ideas
Good bathroom storage ideas are central to maintaining order.
'In a bathroom shared by multiple family members it is particularly useful to have a designated area for each person's own toiletries,' says interior designer Cherie Lee. 'This doesn't need to be anything complicated, but a vanity with smaller, separate drawers rather than one large one, can help to prevent any minor disagreements.'
5. Wow with wood cabinets
Look to the beauty of natural wood to create a spa-like scheme that is warm and inviting. Thanks to the desire to create a sanctuary at home, the bathroom has become a private oasis to help restore mental wellbeing. With this comes a move away from clinical bathroom cabinet styles. Wood is now the material of choice for its natural beauty; it conjures the quiet luxury of a spa. There are many ways to introduce timber to your scheme, from a simple vanities to bespoke built-in solutions.
'This custom-built vanity was designed with inspiration pulled from the original architect of this 1970 home, as well as from favorite hotel stays,' says Eddie Maestri, AIA, principal architect and creative director at Maestri Studio. 'The design borrows plenty of inspiration from traditional Japanese principals. It is something that greatly appealed to me when we bought the house. I wanted the feel of the bathroom to be masculine, modern, and calming.'
6. Mix modern materials for a luxurious finish
The move towards luxury bathroom ideas that offer a personalized experience provides an even greater opportunity to develop your space as an indulgent retreat.
'We wanted to create a spa-like environment with a plethora of luxurious touches,' says Jarvis, owner and principal designer at Jarvis Studio. The glamorous and non-traditional look of the bathroom is achieved through the use of marble with polished nickel as cabinets.'
There are few materials that can create a feeling of opulence in modern bathroom design that marble and polished nickel can. Elegant, understated and effortlessly beautiful, this contemporary combination can be used to great effect in the bathroom.
7. Opt for flexibility with freestanding cabinets
While fitted bathrooms are unlikely to ever go out of style, there has been a gradual move towards more relaxed-looking bathing spaces. Freestanding bathrooms range from fully unfitted spaces to single pieces, such as a standalone cupboard or moveable console so they can move as your needs change, and even move homes with you.
'Freestanding bathroom cabinetry is a wonderful way to future proof our homes, ensuring we invest in designs that offer flexibility for renovations,' says Joanna Spindler, marketing manager at Graham & Green. 'Crafted from sustainable, hard-wearing mango wood, this bathroom cupboard is built to last a lifetime. It provides ample storage for folding away clean towels and stashing toiletries, while the caned open weave gives a sense of airiness and space in even the snuggest of bathrooms.
8. Plan your storage needs first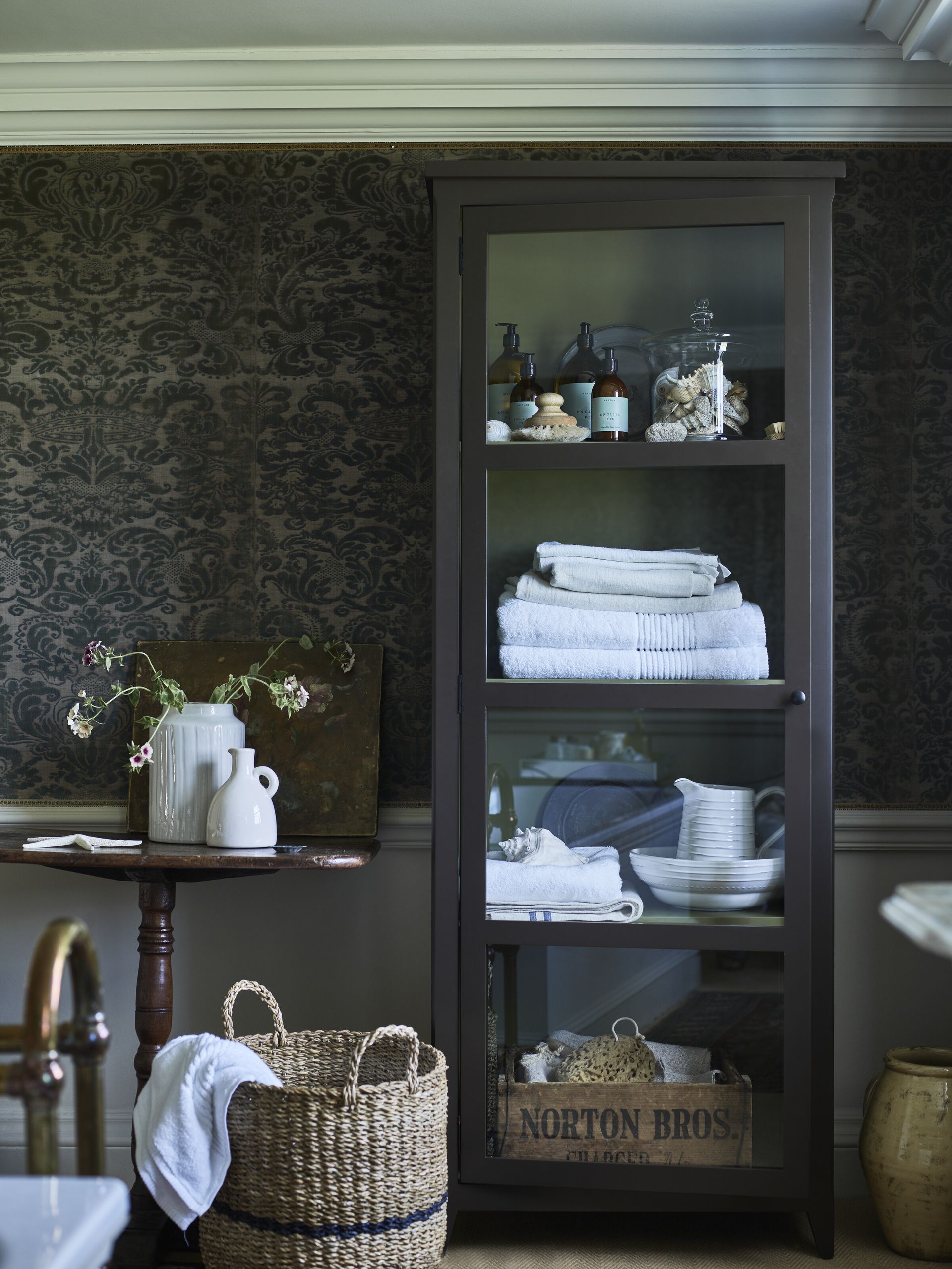 Give the you bathroom design careful thought and allocate space for all the items you intend to store. If you have children, provide space for cleaning products out of reach. If you're looking at small bathroom ideas, choose mirror-fronted cabinetry to create a spacious feel and don't waste the area around the sink and in corners – concealed built-in drawers or bathroom corner units are perfect for washing essentials.
'Finding a home for all of your bathroom belongings can be a challenge, especially with little storage space built in,' says George Miller, home designer at Neptune. 'Investing in a single piece of freestanding furniture can be the perfect solution for creating a little storage, whether it's as a laundry cupboard, somewhere to keep your toiletries and towels, or simply to display some accessories.'
9. Use soft colors for cabinetry
There are lots of clever, space-boosting design tricks that work wonders on an ensuite and make a small bathroom look bigger.
'Good storage is so important for keeping the overall feel of a bathroom serene and uncluttered,' explains Katie Lion, interior designer at Kitesgrove. 'In this ensuite bathroom, we designed an expanse of built-in cabinetry to provide plenty of storage and surface space, allowing versatility to use and style the space. Finished in a warm neutral color it is subtle and disappears below the eyeline, allowing you to focus on the elegant marble top and texture of the mirror frames.'
10. Make use of every inch in a family bathroom
A well-planned family bathroom, usually the largest in the home, if only by a few precious inches, can make or break your routine. The best designs are loaded with storage, easy to clean, and perfect for sharing.
'Choosing the right cabinet for your bathroom can be tricky, and depends on a number of things, most importantly the size of the room, the color scheme and materials, as well as who will be using it,' says George Miller, home designer at Neptune.
'For a larger, family bathroom you may want to think about a practical unit with plenty of storage, something which can be painted in a color to match the style of the room. A soft, neutral shade might work nicely to complement the cooler surfaces and colors often found in bathrooms.'
Your bathroom should feel personal and have the same haven feeling as the rest of your home. Soothing pastels and off-whites help to ensure the room feels relaxing while also maintaining a feeling of spaciousness due to the lightness of the colors.
How can I add cabinets to my bathroom?
There are many ways to add cabinets to your bathroom, much like bathroom shelf ideas, no matter the size or style. If space is limited, keep the cabinets wall hung to create a sense of space and give a sleek, 'floating' look. Although hidden storage is practical, don't be tempted to shut everything away.
'It's now possible to source a vanity unit or cabinet to suit bathrooms of all shapes and sizes, all tastes and budgets. There's really no excuse not to enjoy the beauty and convenience that a vanity unit affords,' says Mark Walker of Bagno Design.
A cabinet-style vanity consisting of cupboards, open-shelves, or drawers, or a combination of all three, will help maintain order in your bathroom.
Sign up to the Homes & Gardens newsletter
Decor Ideas. Project Inspiration. Expert Advice. Delivered to your inbox.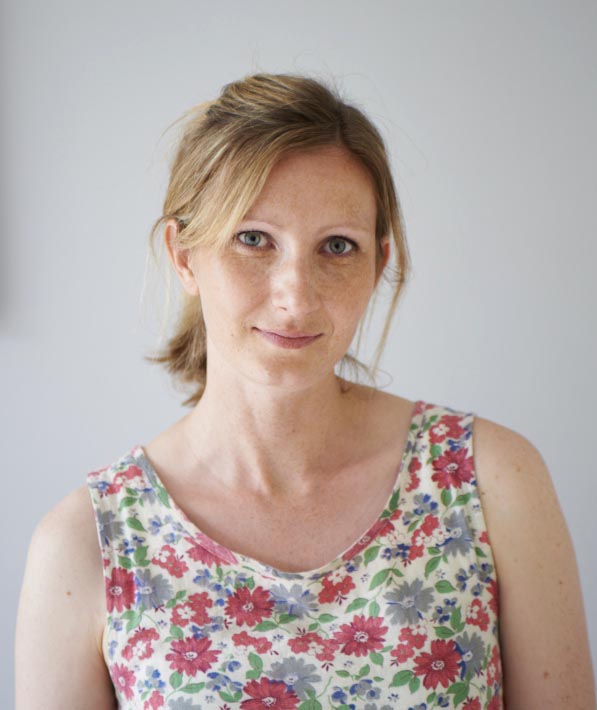 Sophie has been an interior stylist and journalist for over 20 years and has worked for many of the main interior magazines during that time, both in-house and as a freelancer. On the side, as well as being the News Editor for indie magazine, 91, she trained to be a florist in 2019 and launched The Prettiest Posy where she curates beautiful flowers for modern weddings and events. For H&G, she writes features about interior design – and is known for having an eye for a beautiful room.