Cleaning experts reveal how to clean window tracks – including clever tricks for hard-to-reach spots
Now is the perfect time of year to tackle this often-ignored cleaning chore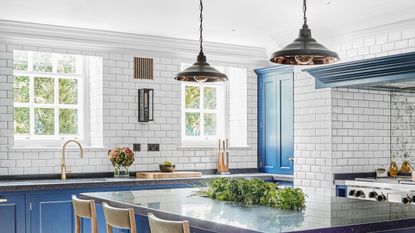 (Image credit: Future PLC)
Of all the hard-to-reach spots in your home, cleaning window tracks ranks high on the list.
It's likely you're on top of cleaning your windows, but if you're in the throes of working through your spring cleaning checklist, now is the perfect time to attack the tracks, too. But it might not be a matter of when. More than likely, you're wondering how?
We turned to some of our favorite cleaning pros for their advice on everything there is to know about cleaning dirty window tracks. And, it turns out, keeping these most forgotten spring cleaning dirt spots spick and span is one of the best cleaning tips to help with allergies, especially when the pollen count is high.
How to clean window tracks
If you're looking at your windows and wondering if it's time to clean your window tracks, Jill Koch of Jill Comes Clean assures us: you'll know. 'The dirt will be pretty obvious,' says Koch. 'Especially the longer you go and depending on how often they are open and outdoor elements that may get inside.'
Some things to look out for? '[Take note of when] the window tracks are rusty, dusty, and buggy or before you plan to start opening and closing windows,' says Marla Mock, President of Molly Maid. 'Cleaning window tracks is one of those chores you don't actually have to do all that often. However, it's best done in the spring following winter build-up.'
If some of your windows are visibly dirtier than others, Mock says this is to be expected – and you should start with the dirtiest windows first. In fact, others might not need to be cleaned at all.
'Rooms in which you tend to open your windows more often will certainly accumulate more dust, pollen, and insects in the tracks, and will need more attention,' Mock explains.
1. Remove loose dust and debris
Mock says her first step to cleaning window tracks involves a vacuum with a brush attachment.
'Vacuuming with the brush attachment removes dust, loose debris, and dead bugs stuck in the window track,' she says.
2. Spray an all-purpose cleaner
Once you've removed any loose debris, Koch says it's time to take your first pass at the trickier, more stubborn dirt.
'I like to start by spraying an all-purpose cleaner, at Walmart, along the track and letting it sit for several minutes so it can start to soften and work through any built-up dirt,' she says.
3. Break up the dirt
Koch says the next step hinges entirely on how dirty the window tracks are. 'You can wipe with a cloth or an old toothbrush to break up the dirt,' she says. 'A handheld steamer is also a great way to clean window tracks. The heat of the steam will blast through the dirt quickly and easily and then you can wipe it up with a cloth.'
You could also use one of the best steam cleaners with a brush attachment. If these options aren't tackling the job, Koch says you can get more specialized. 'They make window track cleaning kits you can buy,' she explains.
Mock takes a slightly different approach. 'Put a little baking soda on the remaining stuck-on gunk, and then spray some vinegar into the tracks,' she says. 'Allow this to soak and bubble for 10 minutes. Then, brush the loosened gunk with an old toothbrush or stiff window track brush, at Amazon. Remove wet debris with a shop vacuum or a damp microfiber cloth.'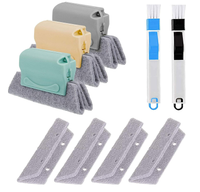 Magic Window Track Cleaner, Window Groove Cleaning Brush Tools Set | $11.99 at Amazon
Get into hard-to-reach areas easily with this set of window groove cleaning brushes, sponges and a cleaning brush with a detachable dustpan.
4. Use DIY hacks for the remaining dirt
Once you've used any or all of the previous methods, Koch says there's one hack that can help tackle any lingering dirt.
'One DIY hack is to take a rectangular sponge and place it on top. Then, mark where the tracks are on the sponge with a Sharpie. Next, cut a line the length of the sponge where the marks are so the sponge now fits over the tracks. Spray some cleaner and glide the sponge along the tracks,' says Koch.
Mock uses a similar method to Koch's sponge hack – but this one involves another common home item. ' If any debris remains, wrap a damp cloth around a butter knife and guide it into the corners where the dirt is hardest to reach before bringing your cloth down the track one last time,' she says.
5. Add lubricant
This final step is often forgotten but very important depending on your type of windows.
'Add the right kind of lubricant,' says Mock. 'On vinyl tracks, use a small amount of silicone lubricant. On wooden window tracks, use an appropriate wax. Opening and closing the window several times will heat and spread the lubricant. More can be applied as needed to help your windows glide like new.'
FAQs
What are window tracks?
In order to keep your window tracks clean, you first need to know what, exactly, a window track is.
'Tracks hold the window in place and allow the panes to slide up and down or left to right, depending on how the window is designed,' explains Marla Mock, President of Molly Maid, a Neighborly company.
Why should I clean my window tracks?
'Dirty window tracks keep your home from looking its best and can make a room look dirtier than it is,' says cleaning expert Jill Koch. 'It can also give the impression that you haven't done a good deep clean of your home in a while. The longer you go without cleaning them, the more dirt and debris builds up and is harder to remove; this can also affect how easily the window functions. Using excessive force to open the window may damage the window components or the trim. Keeping tracks clean before opening or closing the window can make it easier to move and prevent possible damage.'
If function and aesthetics aren't a top priority, then Kathy Cohoon of Two Maids gives us one more key reason to clean our window tracks. 'It helps avoid excess allergens, dirt, bugs, or pollen-filled build-up that can impact air quality,' she says. 'A good rule of thumb is to deep clean it when you can see dirt but do routine cleanings in window tracks bi-monthly.'
Our window track cleaning experts
As president of Molly Maid, Marla is responsible for the overall leadership and growth of the Neighborly-owned cleaning company throughout the US. With over 20 years of business experience, Marla is known as a dynamic executive with expertise in operations, process improvement, and franchise experience in the home service category.
Jill Koch is an expert in all things organizing and cleaning. She's a mom, wife, nurse, and former news reporter who never lost the sharing side of reporting, and thus her blog, Jill Comes Clean, was born.
Kathy Cohoon works as a representative and cleaning expert for Two Maids & A Mop, a Tallahassee, Florida-based company that provides residential house cleaning services.
---
So, the easiest way to clean window tracks is to vacuum, sprinkle on baking soda, then spritz with vinegar. Use a toothbrush to remove tougher dirt, then wipe down. Finish with the vacuum to pick up any remaining debris.
Sign up to the Homes & Gardens newsletter
Decor Ideas. Project Inspiration. Expert Advice. Delivered to your inbox.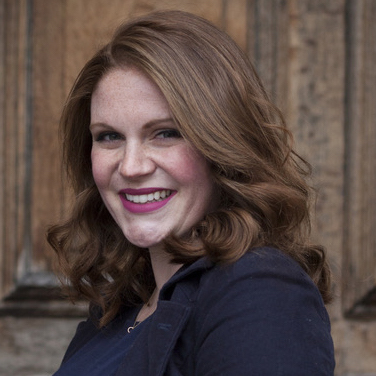 Ashley Chalmers is a freelance writer for Homes & Gardens with over 10 years' experience as a digital writer and content creator. Ashley started her career in entertainment and fashion PR in New York, before moving to the French countryside and taking up travel blogging. Now, Ashley lives in London. Her passion for travelling is only matched by her love of making her house feel like a home, and she loves to include her finds from around the world in her decor.