The 10 most forgotten spring cleaning dirt spots – and expert advice on tackling the grime they hide
These spots often slip our minds, but are far dirtier than you think, experts warn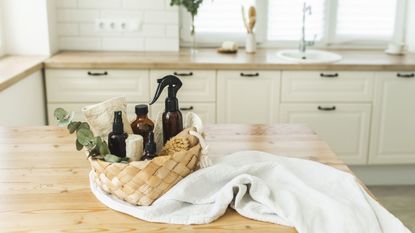 (Image credit: Getty Images)
We would like to bet that there are some dirt hotspots in your home that you, knowingly or not, always fail to clean. A quick survey of the H&G team says we're all guilty here.
But, warn experts, there are some important spaces in our homes that may not only be a lot dirtier than we think, but also causing bad odors, and even damaging our health.
And it's important, they say, to put them at the top of our spring cleaning checklist so that they don't get skipped once again. Here, professional cleaners share their top cleaning tips for these commonly missed spots so we can all establish a truly fresh home ahead of the warmer months.
The hotspots we forget when spring cleaning
If you thought your spring cleaning checklist couldn't get any longer, think again. While adding more tasks to your to-do list may seem overwhelming, these sneaky spots are the secret to an immaculate home, experts say.
They certainly shouldn't be missed!
1. Tops of kitchen cabinets
Many of us will likely have cleaning kitchen cabinets on our to-do lists, but the tops of high cabinets are often left behind. These spots can be harboring odor-emitting grease and allergy-causing dust, however, making it essential to give them a thorough clean.
'A simple mixture of warm water and vinegar or a grease-cutting cleaner, along with a microfiber cloth, can be used to clean these areas,' recommends Karina Toner, cleaning expert at Spekless Cleaning. She adds that it's essential to use a step ladder to reach these spots safely to avoid clambering onto kitchen counters and risking falling or slipping when working at a height.
While you are up there, you may wish to lay down some old newspaper to make future cleaning more simple. This newspaper will catch the dust and grease and can be easily lifted away and replaced to save scrubbing next time.
2. Window tracks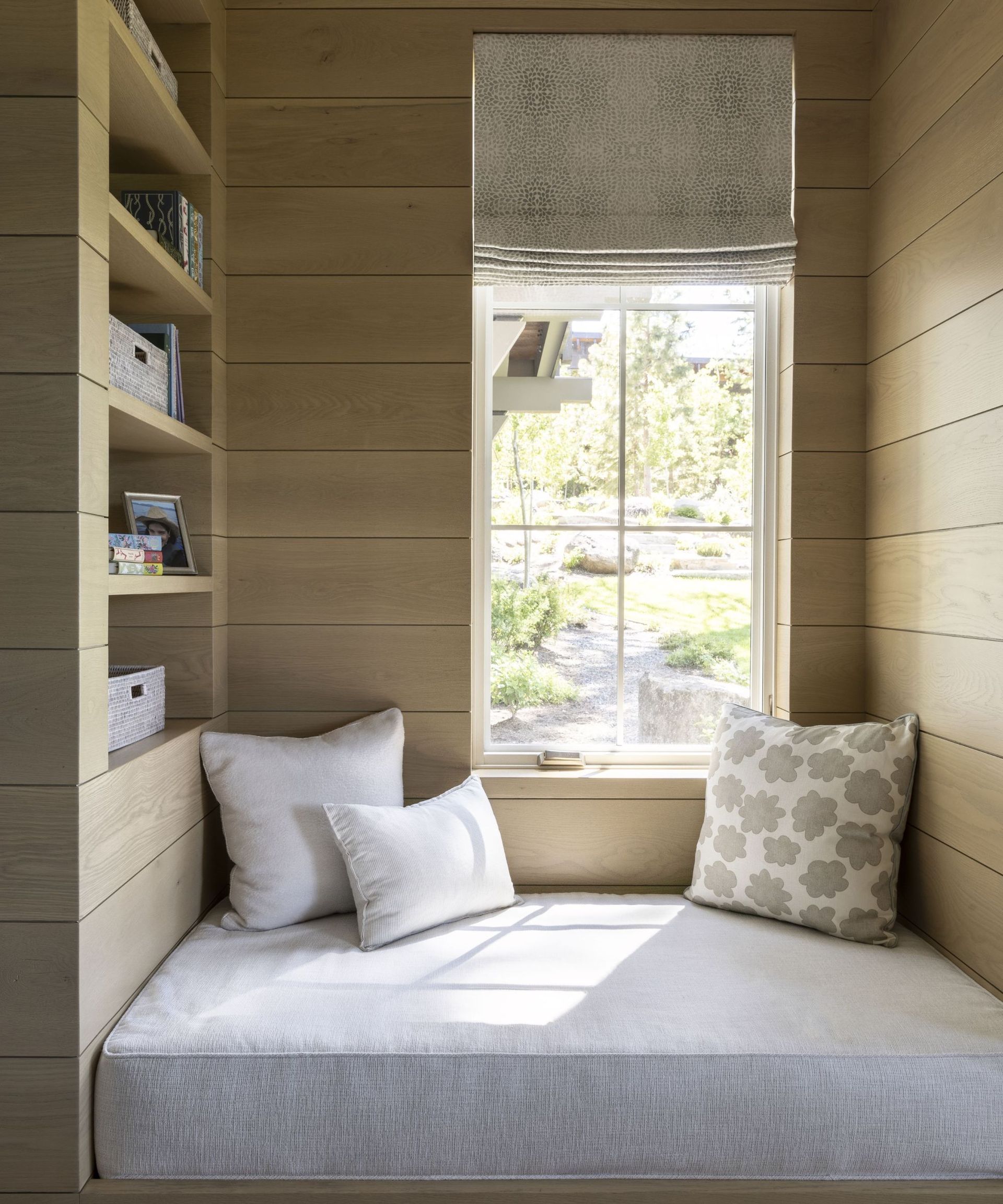 Cleaning a window without streaks is a great spring cleaning task for the aesthetics of our home, but the commonly forgotten window tracks could be harboring damaging mold or even dead insects, warns Ahmad Jamal, professional cleaner at Cleaners Advisor. Luckily, cleaning them out is simple.
Once you have opened the window as wide as possible, start by vacuuming or wiping away any loose debris. An old toothbrush or a small cleaning brush is then ideal for fitting into the small gaps to scrub away any remaining dirt, Ahmad explains.
'You can also use a mixture of warm water and vinegar to help loosen any stubborn dirt, or even a mold spray if you need to get rid of black mold from the tracks and window seals.'
Ahmad is a self-proclaimed 'clean-freak', with years of experience tackling tough cleaning projects and advising others on how to deal with the worst of messes.
3. Humidifiers
Humidifiers are excellent for controlling the air quality in our homes. However, even when paired with the best air purifier, these handy devices collect a lot of dust, dirt, and bacteria that you could be pumping back into your home, points out Lana Tkachenko, cleaning expert at Force of Nature.
An easy way to clean a humidifier is to empty it out after each use and spray in any household disinfectant such as Force of Nature, available at Amazon, Lana recommends.
After letting it sit for a few minutes to kill germs, wipe it away and leave it to dry naturally. 'You can then fill it up with fresh water without rinsing,' she adds.
4. Stove range hoods
Cleaning a range hood is time-consuming, and many of us want to forget that it exists. Nevertheless, this commonly missed spot is essential to clean.
Due to their constant exposure to kitchen grease and food particles, these appliances can quickly stop working unless they are cleaned effectively, says Paulo Filho, cleaning expert and founder of Celestial Cleaning Service.
'To clean, start by removing the filter and soaking it in warm soapy water,' he suggests. 'Then, use a degreaser or a mixture of baking soda and vinegar to clean the hood and wipe it down with a clean cloth before reassembling.'
5. Baseboards
Another spot that is often disregarded is the baseboards, says Karina Toner, cleaning expert. 'These areas can accumulate dust, pet hair, and dirt quickly, especially in high-traffic areas.'
How you clean baseboards will vary depending on whether they are dusty, greasy, painted, or natural wood or tile. However, one great multi-purpose approach is to vacuum up loose debris and dust before using a basic and gentle mix of warm water and mild dish soap on a microfiber cloth and drying with a clean towel afterward.
Alternatively, try cleaning baseboards with dryer sheets to easily collect dust and prevent it from settling for longer after wiping.
6. Drains
You shouldn't just be cleaning your kitchen sink drains once they begin to drain slowly or emit a foul odor. In fact, regular cleaning will help to prevent blocked drains altogether, saving you a lot of time (and often money) in the long run – this goes for cleaning a garbage disposal too.
A simple way to clean your drains, both for sinks and showers, is to mix baking soda and lemon juice or vinegar together before pouring it down the drain hole, suggests Jake Romano, plumbing expert at John The Plumber. The lemon juice is a great deodorizer too if you are struggling with banishing bad kitchen smells.
The mixture will fizzle for some time, Hake explains, but you can flush it with hot water after about half an hour. This is a great way to prevent slow drains or blocked drains, and it makes your kitchen smell lemony-fresh.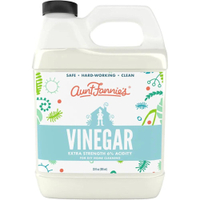 6% Distilled White Cleaning Vinegar | $11.99 at Amazon
This specially formulated white vinegar with cleaning strength at 6% acidity lifts grime and breaks down grease, mineral deposits, limescale, and built-up film for a clean space with no residue left behind and no rinsing required.
7. Behind home appliances
When our furniture has been in a fixed position for so long, it is easy to forget that things manage to fall behind them. In fact, behind the refrigerator and washing machine are some of the dirtiest hidden areas of a kitchen we forget to clean – they can even attract pests.
It is best to move these appliances out from time to time, especially during spring cleaning, to sweep or vacuum the floors and wipe down baseboards and walls, recommends Ahmad Jamal, professional cleaner.
8. Curtains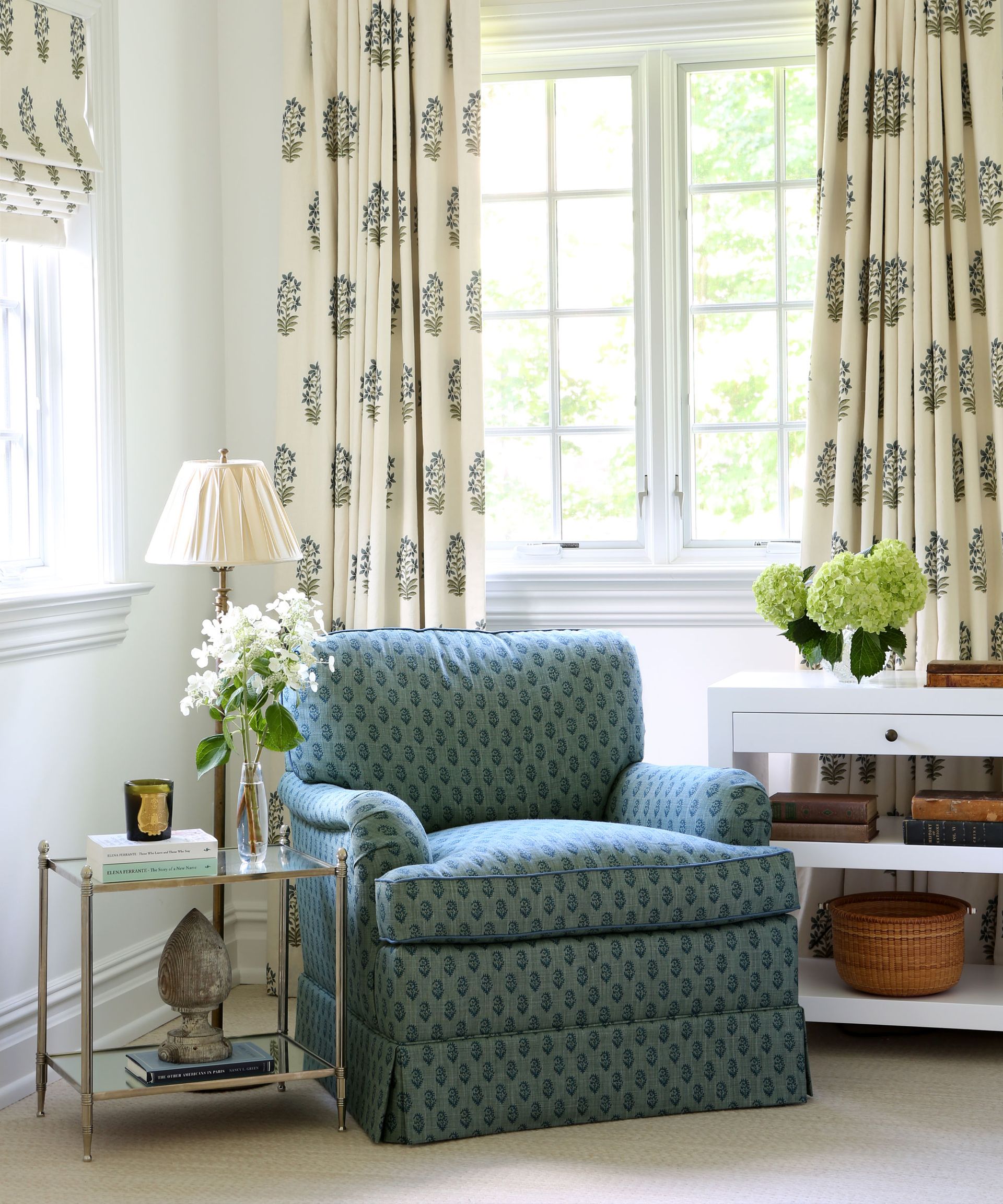 Our home's curtains may seem harmless, but they collect a surprising amount of allergy-causing dust and debris. Spring and summer are perfect times to clean your curtains as we do not need them for insulation, and nice outdoor weather offers a great opportunity to hang them to dry or air out.
Angela Boswell, founder of The Drape, a custom window treatment company suggests two methods of getting the most out of your window hangings.
Firstly, while they are hanging up, you can either vacuum them if you have a small attachment for your vacuum cleaner or use a handheld steamer to essentially 'give your curtains a hot bath and iron them all at one time.'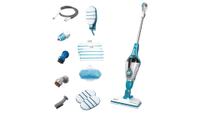 BLACK+DECKER 7-In-1 Steam-Mop | Was $199.99, Now $149.99 at Amazon
This portable steam cleaner was voted H&G's favorite after testing, and comes with a floor attachment and fabric hose attachment, making it ideal for steam cleaning your home from top to bottom.
Alternatively, if you have space (and clean outside air) you can take your curtains down and hang them outside for a few hours. 'When the curtains are off the rod, take this opportunity with a damp rag to wipe down the rod and maybe even the wall,' she adds. 'Dust is sneaky!'
Before throwing your curtains in the washing machine, it is best to check the care label first, as many fabrics are either too heavy or too delicate to be washed with water. Many curtains are dry clean only, making steaming and airing the easiest and safest bet.
9. Light fixtures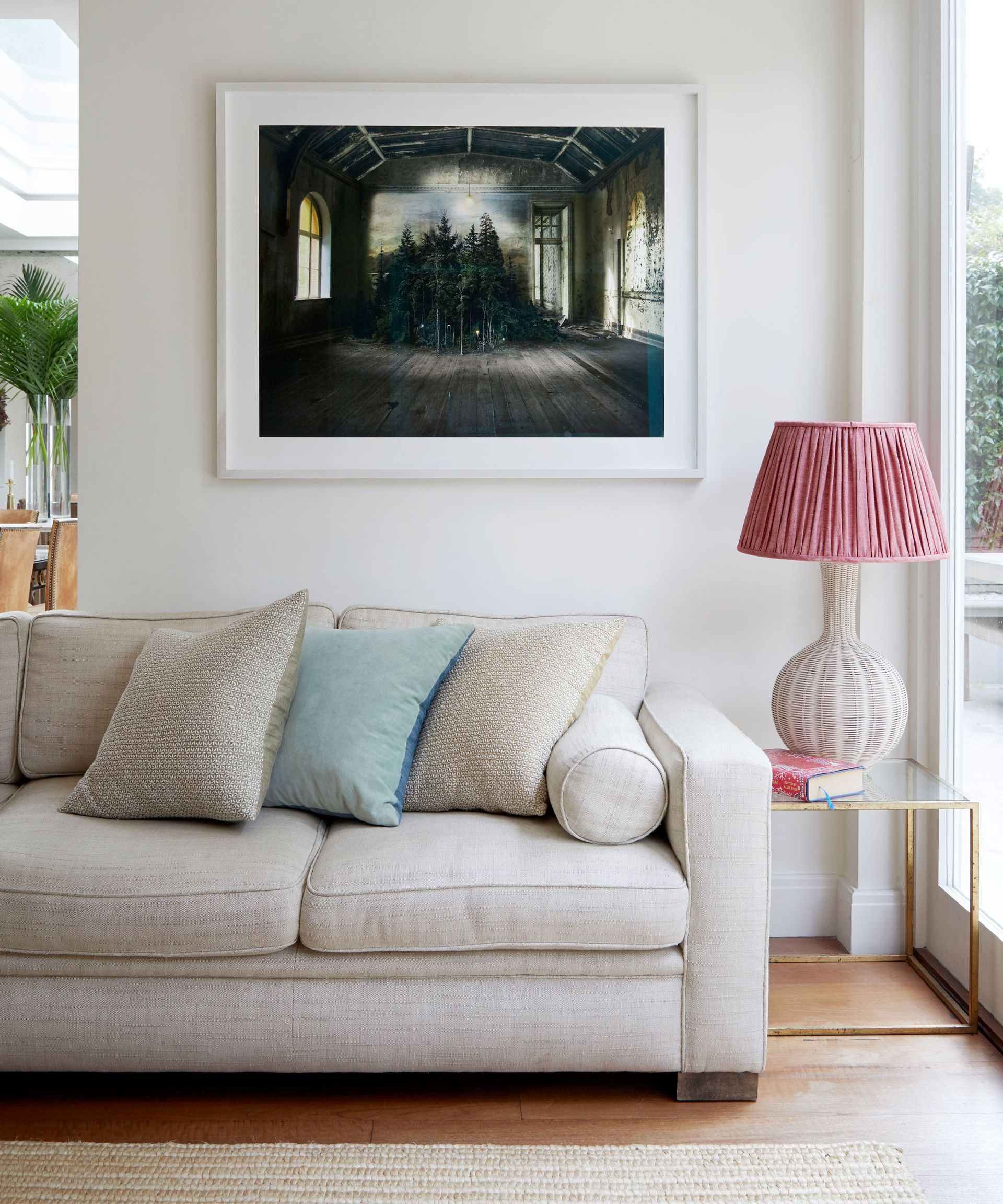 Whether on your ceiling, walls, tables, or floor, lights and lamps draw dust to them whenever the bulb is turned on and hot, not to mention the amount of dust that settles naturally. As a result, they are some of the dustiest and grimiest spots in your home according to professional cleaner Ahmad Jamal.
To clean them, you should start by turning off the power to the fixture, he advises. Then, 'remove any bulbs and shades and wipe them down with a damp cloth or sponge'.
For the fixture itself, use a microfiber cloth or a soft-bristled brush to gently remove any dust or dirt. Alternatively, you can use a sticky lint roller, such as these on Amazon, to collect dust in one fell swoop without it falling to areas below.
10. Home electronics
In the modern world, we use electronics almost every hour of every day, but we never stop to think about how dirty they must become. Things like mice and keyboards, remote controls, phones, and smart switches are hotspots for bacteria – and easily spread germs from one place to another.
The best way to clean these areas, cleaning expert Karina Toner says, is to keep a small microfiber cloth with some disinfectant to hand. Spray the spray onto the cloth as opposed to directly onto the electronics to prevent water damage, and wipe down, allowing the disinfectant to dry naturally to kill any bacteria lingering.
FAQs
What do you clean first when spring cleaning?
Although you can spring clean in any order, it is a good idea to start with tasks higher up in your home, for example dusting cobwebs on your ceiling, cleaning windows, and cleaning the tops of shelves and cabinets so that any falling dust or dirt doesn't muddy spots you have already cleaned.
What does a spring clean include?
A spring clean usually includes a deep clean of spots you don't usually include in your weekly cleaning regime as well as your normal tasks. For example, along with deep cleaning your kitchen and your living room, it is a good time to tackle deep cleaning your carpets, washing your windows, and cleaning out your cabinets. It is a great time to fully refresh your home for the year ahead as the weather improves and you are in a position to open up your windows and doors.
---
These spots can easily slip our minds, but they are important to give a once over during spring cleaning, experts say in order to truly refresh your home.
Forgetting about these spots could exacerbate your allergy symptoms at a time when pollen is rising, making your condition worse, or even cause your home to get dirtier quicker as left-behind dust resettles around your space.
Sign up to the Homes & Gardens newsletter
Decor Ideas. Project Inspiration. Expert Advice. Delivered to your inbox.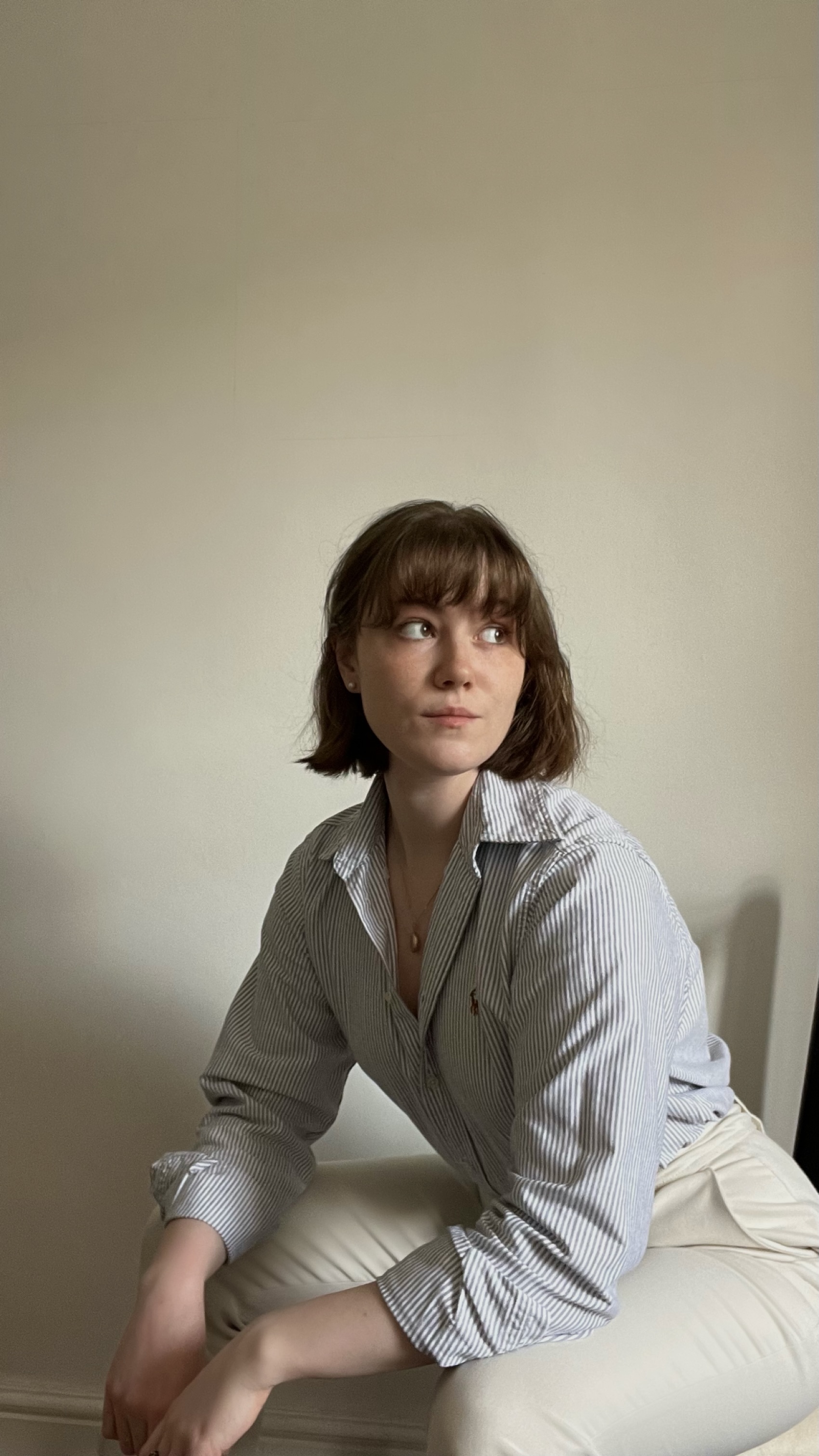 Chiana has been at Homes & Gardens for a year, having started her journey in interior journalism as part of the graduate program. She spends most of her time producing content for the Solved section of the website, helping readers get the most out of their homes through clever decluttering, cleaning, and tidying tips – many of which she tests and reviews herself in her home in Lancaster to ensure they will consistently deliver for her readers and dabbles in the latest design trends. She also has a first-class degree in Literature from Lancaster University.