How to clean an area rug – an expert guide
Find out the best ways to clean an area rug at home – whatever its material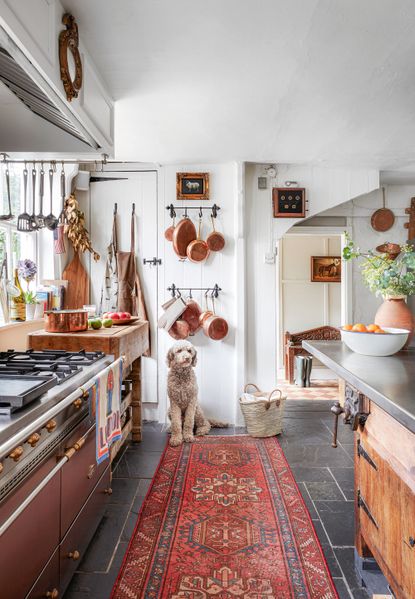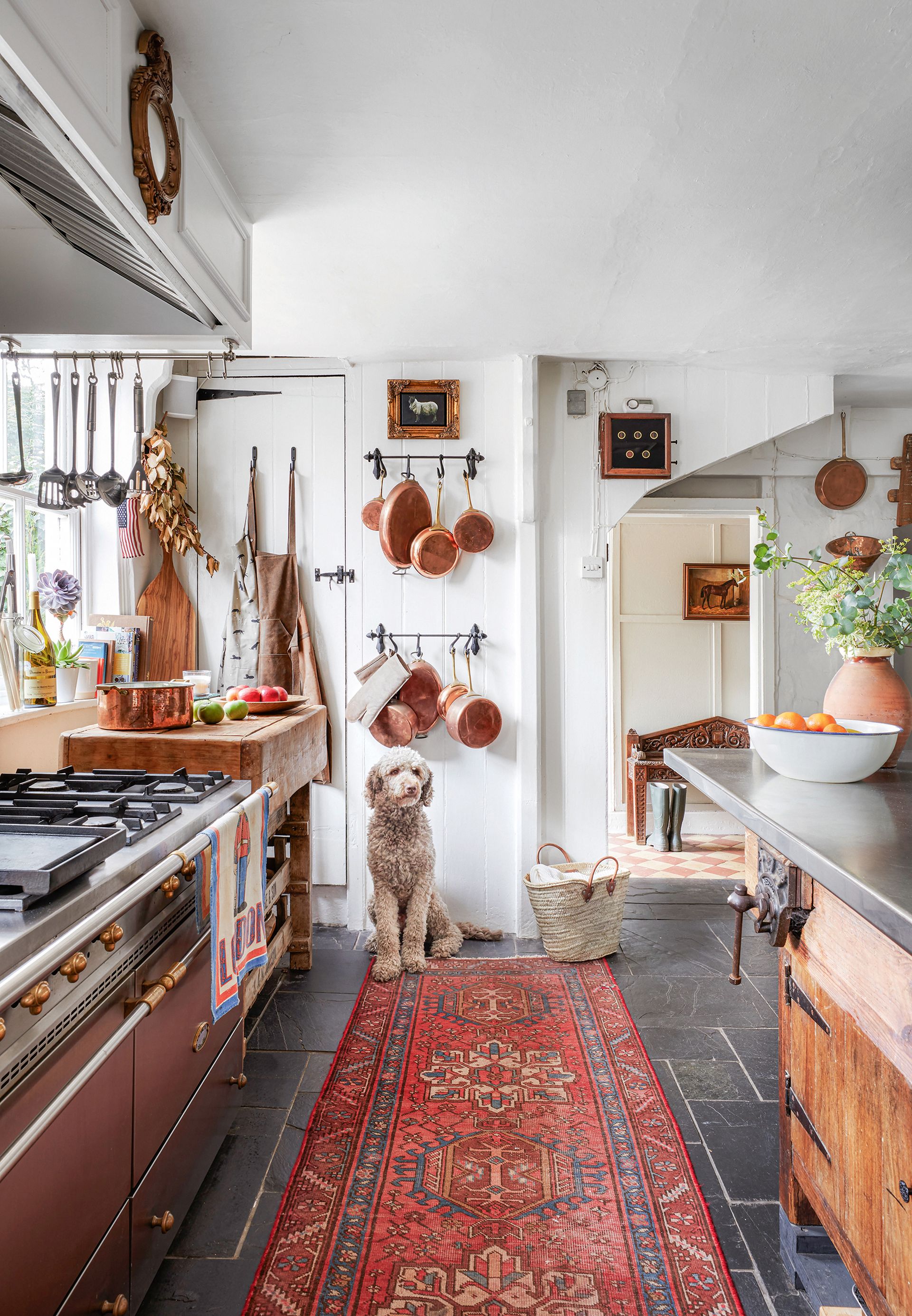 (Image credit: Future / Darren Chung)
Knowing how to clean an area rug properly is vital to its longevity. It may be that your rug is in a bedroom, where it doesn't get a ton of footfall, but might occasionally become victim to an early morning coffee spillage. Or perhaps it's in the kitchen, where it has to cope with all kinds of stains and spills – or out in the backyard, in which case it may even have to cope with BBQ stains, too.
Whatever, cleaning a rug can be done at home effectively, without the need to involve professionals. The best route to success is to follow the maker's recommendations – which you may find on the reverse of your rug. Failing that, it's important to ensure you clean a rug according to its material and even weave – this will help you to maintain its looks.
Below, we offer expert cleaning tips for freshening up rugs, the right way.
How to clean a rug
Living room rugs and those in the kitchen see plenty of foot traffic, but wherever they are, effective cleaning of rugs is a must.
'Rugs are extremely practical as well as an instant interior design update for all rooms in the home, but whether they're subject to heavy footfall, everyday spillages, pets or just daily dust – they all need a regular clean,' says Daniel Prendergast of The Rug Seller. 'As well as dirt, rug fibers can house millions of micro-organisms, so a clean helps to prevent a build-up of microbes which is beneficial to a healthy home – especially for people with allergies.
'For any stains and embedded dirt, how these are dealt with can depend on the type of rug fiber. A starting point is to check your product's care label or follow cleaning guides for certain material types,' continues Daniel Prendergast.
Below, we bring you expert tips on cleaning a rug, whatever its material or size and whether you're caring for it as part of cleaning a living room or in any other location.
1. Get the right rug cleaning kit
It may be that you chose a rug and it was sold with a particular cleaning product advised, but as a general rule, most – though not all – rugs can be cleaned with a rug or carpet shampoo – though a solution of warm water and dish soap in a bowl or bucket can do the job if you need to clean a stain in a hurry.
You should also have a vacuum cleaner, plenty of kitchen towel to blot up stains, a sponge and brush in your laundry room, just in case, too. If you have a wet-dry vacuum you can, of course, skip many of the steps below.
2. Vacuum the rug, regularly
To clean a rug regularly – rather than do an emergency stain removal – it's vital that it's vacuumed on both the upper and under-sides. This is because grit and dust can work their way down through the fibers of the rug. 'Don't forget the underside – vacuum the backing of the rug once a month to remove trapped dust, dirt, allergens and bacteria.'
If you have pets, you will benefit from a vacuum for pet hair – these are designed to remove hairs efficiently and hygienically. Or, you may find it easier, especially in good weather, to take the rug outside and shake or beat it. This can be a more thorough way of cleaning a rug, too.
'As a rule, carpeted floors and rugs should be vacuumed at least twice weekly,' advises Daniel Prendergast. 'For every day, frequent vacuuming, shake off any surface dirt and dust and then vacuum the rug. Suction only vacuum cleaners are preferable to rotary brush or upright vacuum cleaners which can sometimes damage the surface of the pile and fray the edges of rugs. Use the nozzle attachment to lightly vacuum the rug to remove any surface dust and loose yarns.'
3. Use a powdered anti-bacterial rug freshener
If, after vacuuming, a rug doesn't smell clean, that may be because it is infested with bacteria. Short of cleaning it, you can freshen it – and neutralize the smell – with a rug powder.
'There are anti-bacterial powders that can be sprinkled onto rugs to rid them of germs but always test on a small section first,' says Daniel Prendergast.
4. Shampoo a rug – carefully
A shampoo designed specifically for rugs – and even better, the material your rug is made from – will give you the best results for regular or emergency cleaning.
Whatever you buy, it's important to follow the manufacturer's instructions to the letter. 'I would always advise testing a shampoo out on a small patch – ideally a corner – first,' says Homes & Gardens' Editor in Chief. 'This is particularly important if your rug is colorful, since with some materials, color will run or fade easily.'
A very mild solution of dish detergent and warm (not hot) water is second best – but a good option if you have a stain to clean before it dries.
For regular cleaning – not when you are mopping up a stain – use a sponge. You can use a soft brush, but you are more likely to ruin the pile of a rug with scrubbing then with sponging. 'I would always try to clean a rug outside – it will cut down on mess indoors and help it dry faster,' advises Lucy Searle.
Apply the shampoo with the sponge so that the rug is just beyond damp – not wet – and work it into a lather, evenly over the surface. The instructions may advise you to leave the shampoo on the rug for a few minutes.
5. Rinse the rug, and blot
Rug shampoo, just like hair shampoo, needs rinsing out of the fibers if the rug is to be truly clean. Fail to rinse the soap out thoroughly and the rug can become sticky, attracting more dirt in the long run.
Our tried and tested approach is to first blot as much of the shampoo out of the rug as possible with kitchen towels – press down firmly with the heels of your hands or lay them out and walk over them with clean shoes or bare feet.
That done, you can use clean, warm water, applied with a clean, soap-free sponge. You will need to change the water regularly to ensure it lifts the shampoo and dirt properly, and if the rug starts to become too wet, blot it between rinses.
6. Allow the rug to dry
With the rug blotted as much as possible, now it's just a case of ensuring the nap is as neat as possible before allowing it to dry thoroughly. This is best done with the rug lain flat – off the floor/ground if possible. It will also need flipping at some point so that you can ensure it is dry all the way through.
Ideally, dry the rug outside; indoors, you can speed up the process with a dehumidifier or fan, but avoid heat, which can shrink and warp rugs. Some cloth rugs can go in the tumble dryer, but check the manufacturer's cleaning instructions before trying this.
Once the rug is dry, vacuum the rug for a final time. This will help restore the nap.
'If the material allows, add a fabric spray to keep the rug fragrant,' say the rug cleaning experts at Dunelm.
How to clean wool rugs
'Wool rugs are very hard wearing but require a gentle approach to cleaning,' says Daniel Prendergast. 'Use a specialist wool rug cleaner or mix water and non-bio washing detergent. Firstly, dab with a clean microfiber cloth and then use a dry cloth to remove moisture. Allow to dry naturally. Some wool rugs can be steam cleaned but always check with the manufacturer's specific recommendations.'
How to clean nylon rugs
'Nylon rugs can be steam cleaned (you can rent a machine and do this yourself), you can also clean by hand using water and a light detergent,' advises Prendergast. 'Don't get your rug too wet, blot gently and remove excess moisture.'
How to clean jute and sisal rugs
'Jute and sisal rugs don't respond well to water so it us best to use a dry shampoo which are sold in most supermarkets,' says Daniel Prendergast. 'Sprinkle the rug with absorbent carpet shampoo granules for an occasional freshening. Work or brush the granules into the rug with the vacuum's cleaning head bristles without turning on the appliance. Allow the shampoo to sit for the length of time instructed on the label, which may be about one hour. Vacuum the granules out thoroughly.'
How to clean polyester rugs
'Polyester rugs are often machine washable so check the label. Rugs labelled "washable" can be popped in a machine at 100ºF/40ºC and are quick drying, so they retain their shape after washing,' says Prendergast. 'If not, mix water with non-bio washing detergent and follow the same steps as you would for a wool rug.'
How to clean a sheepskin rug
'Sheepskin rugs can be washed by hand, however you may opt to get yours professionally cleaned once a year. Check the label to see if your sheepskin can be machine washed – this will usually be on your washer's coolest setting,' says Prendergast. 'If your rug is not machine washable, fill a bath with cool water and mix in a specialist sheepskin detergent. Leave the rug in the cool water mixture for 5-10 minutes to loosen any dirt and then rinse thoroughly.
'Dry by patting out excess water and then leaving to air dry, laid flat in a warm place away from direct sunlight. Using a metal bristled sheepskin brush, fluff the wool gently while still damp. Brush it once again, while drying, and do a final brush after it's dried – your sheepskin will return to its natural fluffiness.'
How to clean viscose rugs
'Viscose rugs are not designed to get wet and if they do will draw water in and become damaged,' warns Prendergast. 'Try to avoid placing your rug somewhere where it may become wet. Spot clean stains as they occur and gently vacuum regular to remove dirt and other fibers.'
How to clean a deep pile or fluffy rug
Cleaning a deep pile or shaggy rug can be done in the same way as cleaning a wool rug, but you can also use dry shampoo instead of wet-cleaning. Sprinkle on the dry shampoo, work it into the rug, allow it to sit for two hours, then vacuum or shake it out.
How to clean stains from rugs
'Stains should always be tackled as soon as they happen – time really is of the essence when it comes to removing spillages so mop up as much of the stain as possible and never allow it to dry into the rug,' says Daniel Prendergast.
'On fibers that can generally withstand liquid cleaning, a mixture of equal parts white wine vinegar and dish detergent and warm water can generally be used to remove stains like coffee, red wine and mud. Mud should be left to dry and vacuumed before cleaning. For any liquid cleaning, always spot test first and stubborn stains should be removed by specialist cleaning companies who will have the experience and knowledge of how to deal with the problem.
'Removing dried in pet urine stains from carpets can be tricky – but thankfully not impossible. If you have run out of professional products to try, it might be time to give some natural cleaning methods a go. Believe it or not, the answer to stubborn urine stains could be hidden in your kitchen. White vinegar is one of the most useful household cleaning agents as it is great at lifting stains and acts as a disinfectant.
'Baking soda will also help to neutralize any odors that may be left lurking in the carpet. Mix one part white vinegar with one part cold water in a spray bottle. Soak the area with the solution – this will help to cut through the stain and ensure that all of the urine is lifted from the carpet. Gently rub the area – take care here not to rub too vigorously and damage the carpet fibers.
'Whilst the area is still wet, cover with baking soda and gently rub it in. Leave it to dry (this could take a day or so depending on how much vinegar and water solution that you used) and then vacuum your rug thoroughly. The stain should have been lifted and any remaining odors removed. For really stubborn stains you may need to repeat the process but perseverance should work in the end.'
How often should I clean a rug?
The answer to this is regularly, twice a year and in emergencies. Rugs need vacuuming twice a week and you will need to mop up spills immediately – but deep cleaning/shampooing can be done twice a year.
'At least twice a year (or more if it needs it), give your rug a bit more care and attention with a deeper clean – spring and fall are a great time to do this,' says Daniel Prendergast of The Rug Seller. 'It's also worth thinking about the frequency of a deeper clean based on where your rug is. Floorcoverings subjected to outdoor shoes, spills and pets on a daily basis need to be cleaned at least every two months ideally; for rugs in other areas a deep clean at least twice a year is recommended.'
Why clean a rug if it looks clean?
Even if your rug looks clean, it can be harboring bacteria and bugs, so it is important to clean it regularly. 'In general, when it comes to cleaning all types of rugs, "little and often" is essential to keep them fresh and dust free,' says Daniel Prendergast of The Rug Seller. 'In fact, it's safe to say there may be more than just a bug in your rug if it's left uncleaned – vacuuming alone won't remove carpet dust mites which can trigger allergic reactions such as asthma and eczema.'
Sign up to the Homes & Gardens newsletter
Decor Ideas. Project Inspiration. Expert Advice. Delivered to your inbox.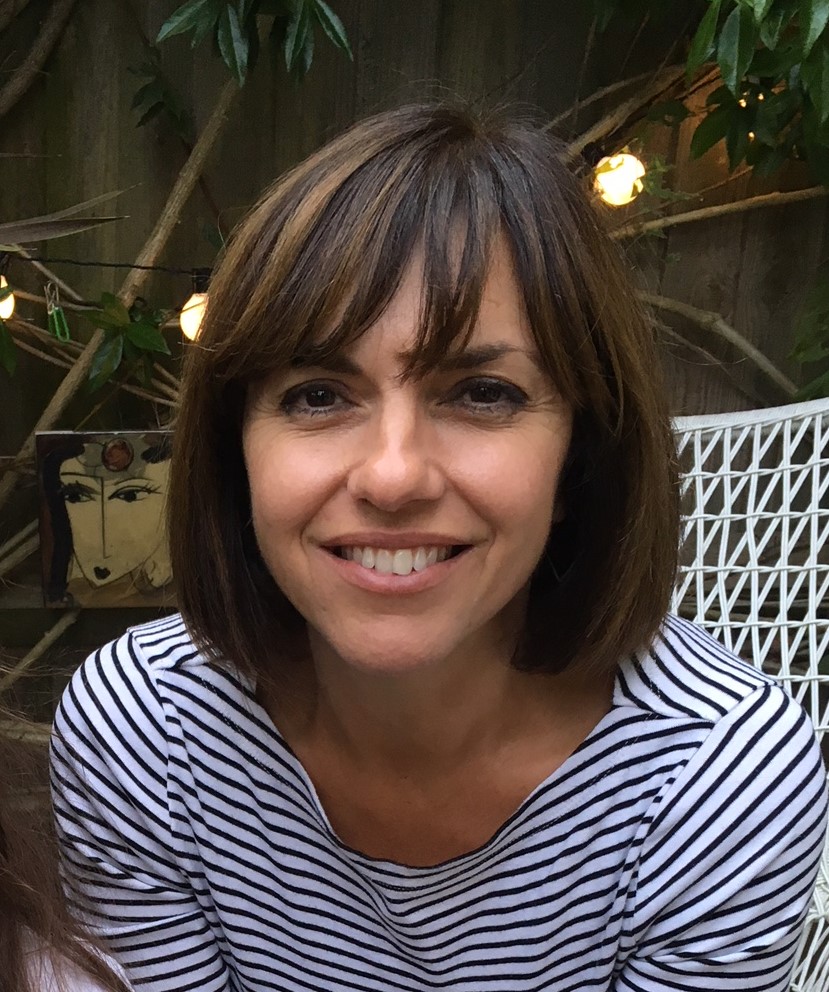 Lucy Searle has written about interiors, property and gardens since 1990, working her way around the interiors departments of women's magazines before switching to interiors-only titles in the mid-nineties. She was Associate Editor on Ideal Home, and Launch Editor of 4Homes magazine, before moving into digital in 2007, launching Channel 4's flagship website, Channel4.com/4homes. In 2018, Lucy took on the role of Global Editor in Chief for Realhomes.com, taking the site from a small magazine add-on to a global success. She was asked to repeat that success at Homes & Gardens, where she has also taken on the editorship of the magazine.