How to remove coffee stains – and rescue fabrics and surfaces
Find out how to remove coffee stains from upholstery, carpet, linens and more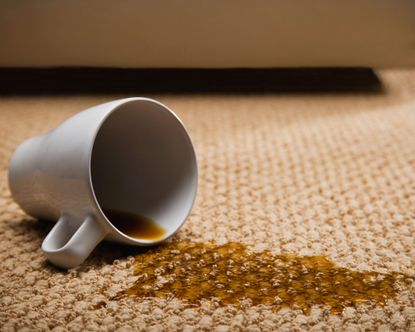 (Image credit: Getty Images / Vstock)
Spills are inevitable, so knowing how to remove coffee stains is useful expertise. Coffee can stain couches and armchairs, carpets and rugs, table linens, clothing, and more.
The action that needs to be taken following a coffee spill depends on whether it's an accident that's just happened, or the stain is dried on when it's discovered, and the bottom line on dealing with both types is among these cleaning tips.
Find the answers to coffee stain problems here, along with advice from the experts.
How to remove coffee stains
Fresh stains are much easier to remove than old ones, so as you do when removing red wine stains, act immediately when a spill occurs. But whether it's fresh or it's been hanging around, this is how to remove coffee stains around the home as well as from clothes.
How to remove coffee stains from upholstery
If coffee has been spilled so that you need to clean a couch or clean upholstery of an armchair, removal could be really easy as these pieces of furniture are often treated with a stain guard when you purchase them. If that's the case with your furniture, when coffee is spilled, soak up the liquid with paper towel. 'Blot gently towards the center of the stain,' advises Alicia Sokolowski, president and co-CEO of AspenClean. 'Do not scrub.'
After that, use a cup of cold water to flush the stain, she advises, before blotting again.
If upholstery doesn't have a stain-guard finish, look for a cleaning instructions label on the piece of furniture. If it has a W or SW or WS, the upholstery can be cleaned with a water-based cleaner or foam. Go cautiously, though. 'Always test out any cleaning agents in an inconspicuous place like inside a seam to make sure they won't make the stain worse,' says Sophie Pierce, chief editor of EspressoCoffeeTime.
While you can invest in stain-removal product as specified by the furniture label, even easier is to use dish soap. Mix a tablespoon of dish soap with two cups of cold water and use the solution on the stain, applying with a clean white cloth. Keep blotting to get the liquid up. Repeat the application of dish soap solution and the blotting if the stain doesn't lift at first attempt. Finally, use cold water on a clean cloth to remove the detergent and blot dry.
How to remove coffee stains from carpet
Quick work is needed to remove coffee stains from carpet. 'Blot up as much of the liquid as you can using rags or paper towels before it sinks in,' says Jen Stark, founder of Happy DIY Home.
'Mix one tablespoon of dish soap with two cups of warm water and add in a tablespoon of vinegar. Get a clean rag or towel wet with the solution and blot at the stain. The rag should be a neutral tone to avoid transferring colors on to the carpet. Repeat blotting at the stain until you can't see it anymore. Get a sponge or fresh cloth and get it wet with cold water. Blot at the area to rinse it. Get a final cloth and blot the carpet to soak up as much of the excess water as you can before allowing it to air dry.'
How to remove coffee stains from tables and counters
Setting down a mug that has coffee on its base can leave a stain that dries in place, but removal isn't difficult. 'For dried coffee ring stains on the coffee table, kitchen counter, or even on coasters wipe down with a mixture of warm water and baking soda,' says Alicia Sokolowski.
'Alternatively, simply spray on some all-purpose cleaner and wipe down with a microfiber cloth.'
How to remove coffee stains from linens
If someone has spilled their after-dinner drink, here's how to remove a coffee stain from a tablecloth. 'Rinse with cold water right away,' recommends Vera Peterson, president of Molly Maid, a Neighborly company. 'Blot the stain with a couple of drops of dish soap and then rinse.'
How to remove coffee stains from clothing
When the spill's just happened, removing coffee stains from clothing can be straightforward. 'You just need a wet, microfiber cloth,' says Steve Evans, owner of Memphis Maids. 'Just blot instead of scrubbing because if you scrub you will only spread the stain even further.'
If coffee has dried onto clothing, it can still be rescued, and cleaning with vinegar plus some other ingredients could be the answer. 'Mix a paste of powdered laundry detergent, cold water and distilled white vinegar until it reaches the consistency of toothpaste,' says Vera Peterson. 'Spread on both sides, then wait five minutes. Rub both sides with a small brush in a circular motion, then rinse with cold water. Pretreat with laundry detergent before washing per usual.'
The only caveat? If it's delicate fabric, take it to a professional cleaner.
Are coffee stains permanent?
Coffee stains aren't permanent. 'If you know what to do and act fast you'll be able to save the stained item yourself,' says Vera Peterson.
Coffee stain not budging despite your efforts? 'I would recommend calling a professional cleaner,' she adds.
What is the best stain remover for coffee?
The best stain removers for coffee are those you'll have around the house already, making it easy to sort the problem out as soon it happens.
'The best stain remover for coffee is liquid detergent or dish soap,' says Vera Peterson.
Sign up to the Homes & Gardens newsletter
Decor Ideas. Project Inspiration. Expert Advice. Delivered to your inbox.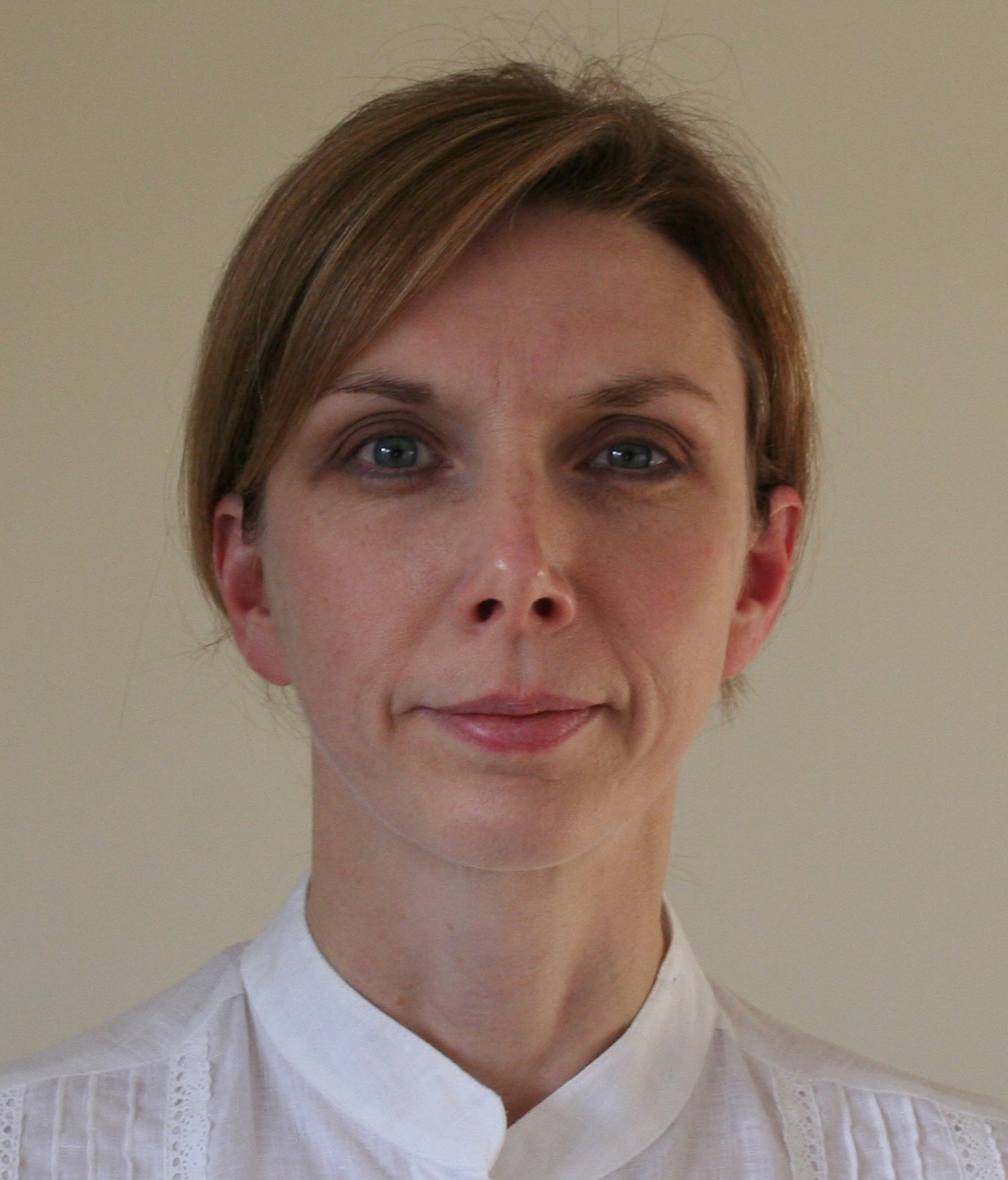 Sarah is a freelance journalist and editor. Previously executive editor of Ideal Home, she's specialized in interiors, property and gardens for over 20 years, and covers interior design, house design, gardens, and cleaning and organizing a home for H&G. She's written for websites, including Houzz, Channel 4's flagship website, 4Homes, and Future's T3; national newspapers, including The Guardian; and magazines including Future's Country Homes & Interiors, Homebuilding & Renovating, Period Living, and Style at Home, as well as House Beautiful, Good Homes, Grand Designs, Homes & Antiques, LandLove and The English Home among others. It's no big surprise that she likes to put what she writes about into practice, and is a serial house renovator.