How to clean a wool rug – an expert guide for easy cleaning
Discover how to clean a wool rug at home as part of a regular routine and the best method for when it needs a deep clean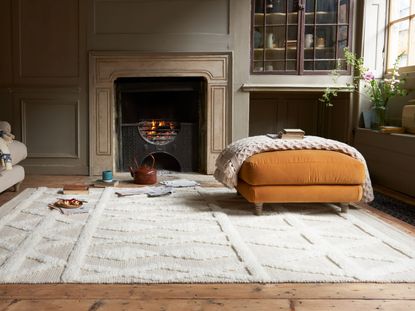 (Image credit: Loaf)
Knowing how to clean a wool rug the right way is essential to preserve its soft texture as well as its color or pattern, and to ensure it lasts for many years. Even with the most careful of home inhabitants, spillages onto a wool rug can happen, and it'll need regular cleaning along with other flooring in any case whether because it's one of your living room rugs, or it's in a bedroom or another space.
Cleaning a wool rug yourself isn't difficult, but requires some caution to preserve the rugs quality and prevent staining. What is crucial is to follow the manufacturer's recommendations to keep it in great condition, so check any label before you begin.
Here, we provide expert cleaning tips for keeping a wool rug pristine.
How to clean a wool rug
Cleaning a wool rug is largely the same as cleaning an area rug, but it's important to have wool-specific cleaners to hand, as well as use the right techniques. This is how to clean a wool rug.
1. Get together a rug cleaning kit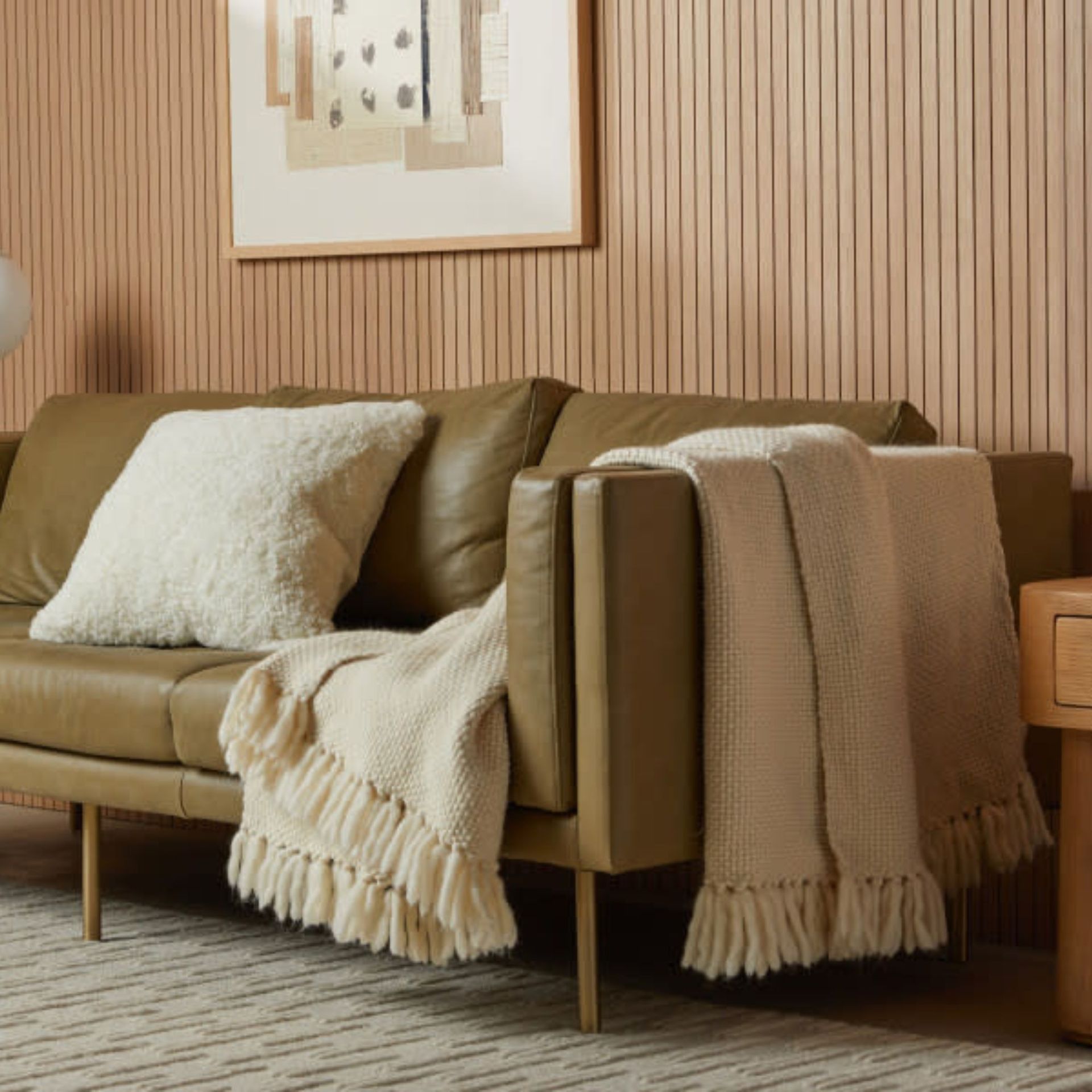 Make sure you're equipped with everything you need to clean a wool rug as part of your regular household tasks, and for the times when it needs a deeper clean.
When you chose a rug made from wool you may have been advised about caring for it using a particular cleaning product but otherwise opt for a rug shampoo that's specified as suitable for wool. As an alternative, you can use a solution of non-bio laundry detergent. We recommend this Persil non-bio laundry liquid detergent.
You'll also need a vacuum cleaner for regular removal of any dust, dirt and debris tracked onto the rug, white microfiber cloths for shampooing, and paper towels to blot up any spillages. Some wool rugs can be cleaned using a steam cleaner, but do check the manufacturer's recommendations.
You can check out our guide for the best steam cleaners. You can also find this BISSELL CrossWave cordless max all-purpose steam cleaner at Amazon.
2. Vacuum
A wool rug should be vacuumed regularly to remove dust, dirt or other debris. Be mindful that a new wool rug will shed fibers for a while, too, in the same way that a new wool carpet does.
Vacuum once a week or more; you might want to do so twice weekly when the rug is new to remove the shed fibers.
Choose a vacuum with a beater bar (a rotating brush that agitates carpets, loosening debris). You can adjust it to suit the rug's thickness and that has soft bristles for a wool rug. If you have any animal companions, a vacuum for pet hair of this type will help remove the hair that can get knitted into the rug's fibers.
A vacuum with a choice of suction levels is preferable for a wool rug, which requires a lower suction level than a carpet.
Don't use the beater bar on any fringes. These should be cleaned using the upholstery attachment.
'If the rug is of a size and weight you can manage, take it outside to shake off any loose dirt first,' recommends Lucy Searle, content director across Homes & Gardens, Woman & Home, Real Homes and Ideal Home. 'You can take the traditional approach and beat it, too. If you don't have a rug beater, a tennis racket will work.'
Go in both directions to pick up all of the dirt and dust when vacuuming a wool rug and to restore the pile.
Best for carpet
Best upright for carpets
Astonishingly good suction that's especially noticeable on carpets.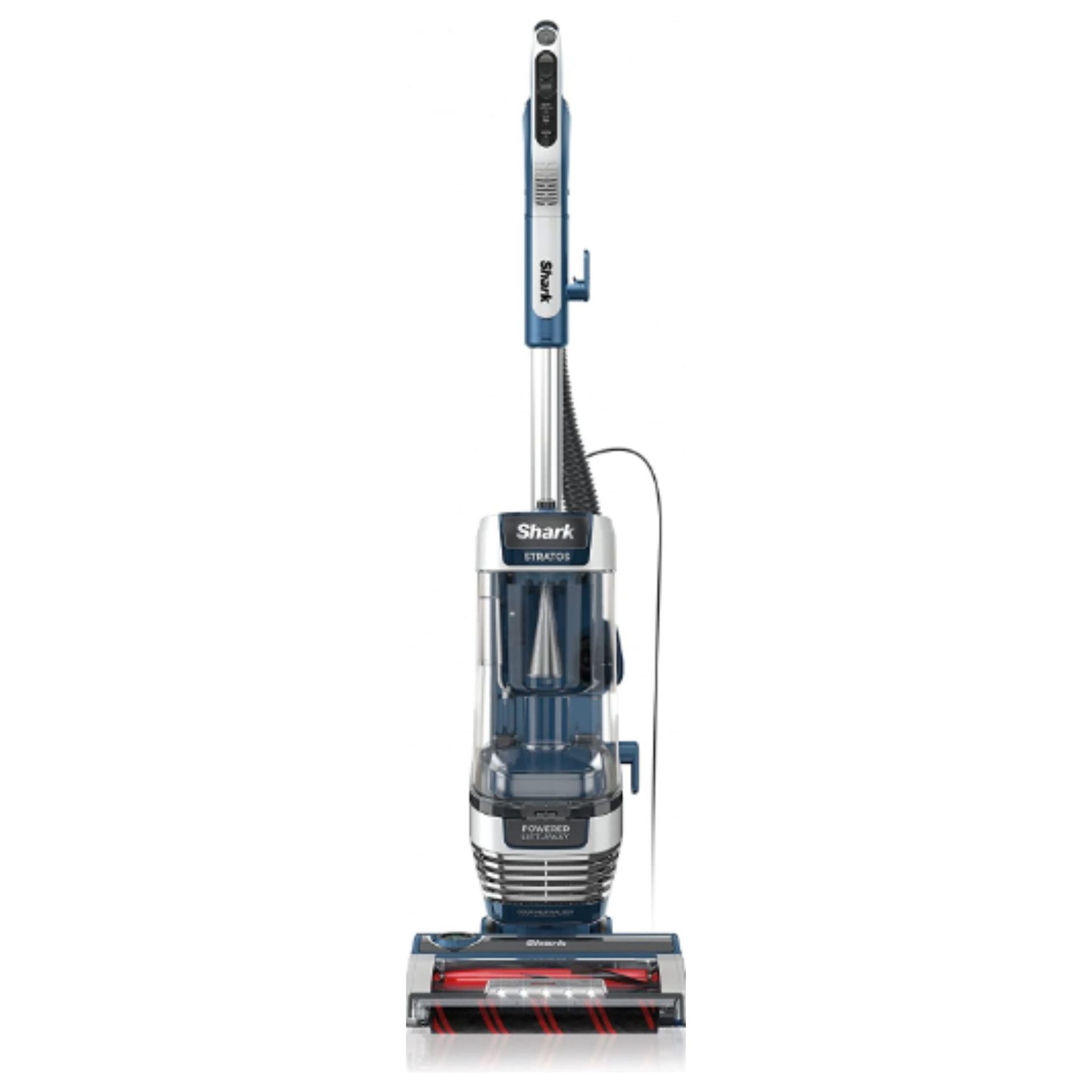 Best overall
Best upright vacuum
Incredible suction and a lift-away mode that makes it easy to maneuver, and odor-neutralising tech.
Best for pet hair
Best upright vacuum for pet hair
A powerful upright that's merciless on fur and dander.
Lucy Searle has written about interiors, property and gardens for over 30 years, starting within the interiors departments of women's magazines before switching to interiors-only titles in the mid-1990s. In 2018, Lucy took on the role of Global Editor in Chief for Realhomes.com, taking the site from a small magazine add-on to a global success. She was asked to repeat that success at Homes & Gardens, where she also took on the editorship of the magazine. Lucy is now Content Director across Homes & Gardens, Woman & Home, Real Homes and Ideal Home. Lucy is a serial renovator and also owns rental properties in the UK and Europe, so brings first-hand knowledge to the subjects she oversees.
3. Shampoo the rug
From time to time a wool rug can benefit from a deep clean. This might be the case because it's a favorite spot for the family pooch to lie and it's become a little smelly, or there's been a drink spilled onto it.
Always use a shampoo recommended by the manufacturer or a product made for wool rugs. Alternatively, add a cupful of a gentle, non-biological laundry detergent to a bucket filled with cold water and mix.
Be sure to follow the rug manufacturer's cleaning instructions, and always test a small area before going ahead. 'This is the golden rule when cleaning a rug,' says Lucy Searle. 'Pick somewhere inconspicuous – I recommend a corner. You're making sure that cleaning won't be detrimental to the rug's color.'
Wool can be highly absorbent so never overwet a wool rug when shampooing it. Just dampen a white microfiber cloth and work in the direction of the fibers, and dab gently – never scrub. You'll have to spend extra time on any areas where there's heavy soiling and you should rewet the cloth with your cleaning solution as necessary while avoiding getting the rug wet.
4. Rinse then blot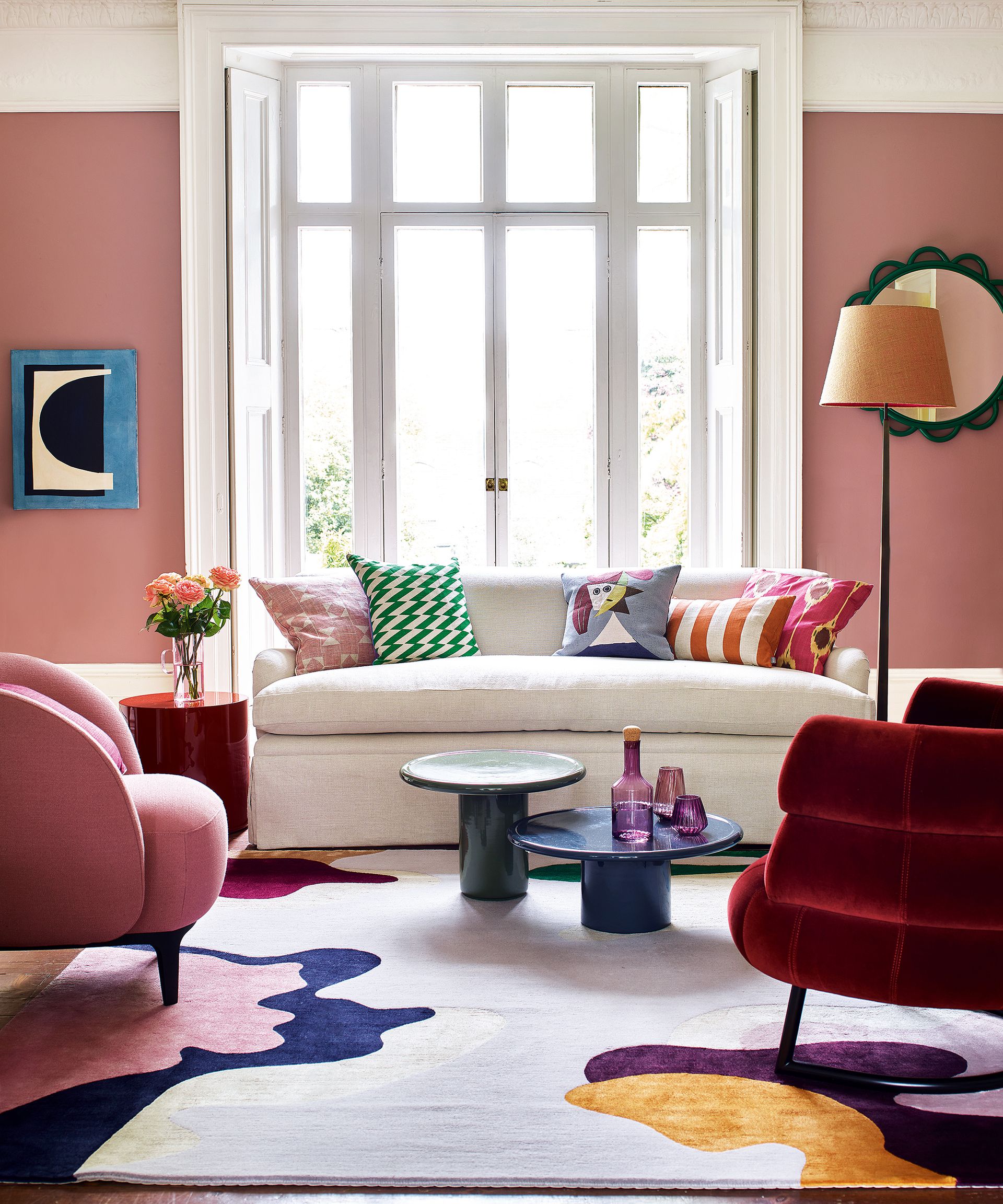 To rinse the shampoo or cleaning solution, use plain water and apply with a white microfiber cloth. Once again, dab gently without oversaturating the rug.
Afterwards, blot the dampness using a dry white microfiber cloth so the rug is as dry as possible.
You can find these CARTMAN white microfiber clothes at Walmart.
5. Dry your wool rug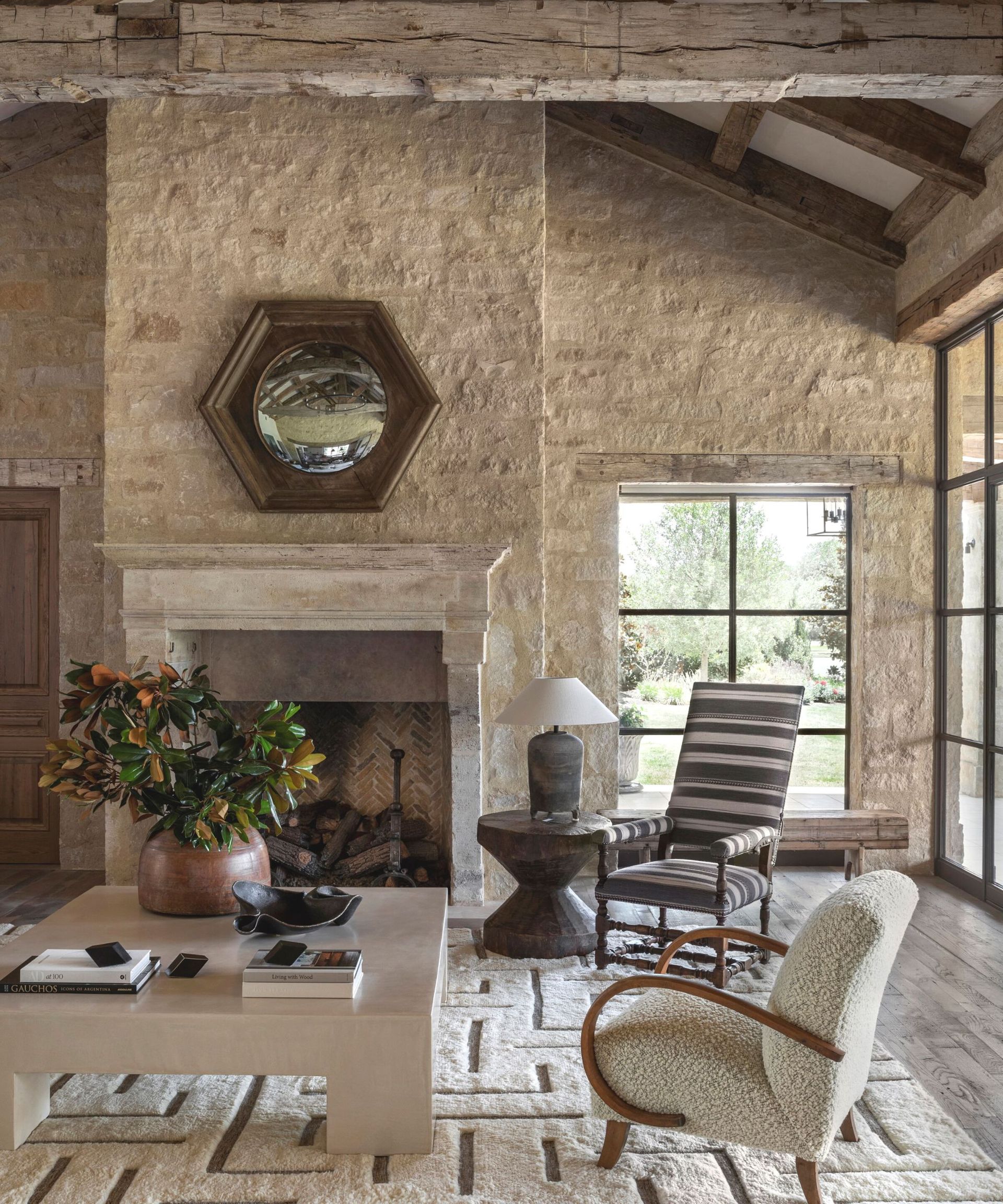 Leave a wool rug to dry naturally. 'Allow it to dry completely before walking on it again,' say the experts at Dunelm. 'If necessary, hang the rug up or use fans to speed up the process.' Avoid heat, however, which can harm the wool fibers.
FAQs
Can I wash a 100 per cent wool rug?
You can't wash a 100 per cent wool rug, although you can clean it. Wool is absorbent, so it's crucial not to overwet it. Use a damp microfiber cloth and dab gently using a manufacturer-recommended cleaner or one that's suitable for a wool rug to avoid this. Once rinsed, blot dry the rug with dry microfiber cloth, and don't walk on the rug before it's completely dry.
If there is a serious stain on the rug, it's worth contacting a professional cleaner.
Are wool rugs hard to clean?
Wool rugs generally aren't hard to clean. 'One of the benefits of wool is that it's inherently stain resistant, and that can make it better at shrugging off things other rugs might be marked by,' says Lucy Searle.
Make sure to vacuum regularly to get any grit or similar debris out of the rug's fibers, as over the long term they can become damaged by this. If shampooing is necessary, always follow the rug manufacturer's recommendation or use a product that's safe for use on wool.
How do you remove stains from a wool rug?
To remove stains from a wool rug, 'It's important to immediately treat your wool or wool-blend carpet before it becomes more difficult to remove,' recommends Denise Silbert, vice president of marketing, soft surface, Mohawk. 'Work from the outside of the stain to the center to prevent spreading and blot up liquid spills with a clean white towel or paper towel and do not rub!
'Use a spoon, dull knife or a carpet cleaning key to remove as much solid material as possible
'Apply spot removal agent only to a clean towel or cloth, never directly to the spot. Use small quantities at a time so as not to overwet carpet. Wipe gently and turn the cloth frequently.
'Never rub, scrub or use a brush. This can cause the spot to spread, distort the carpet pile and/or damage carpet fibers. If necessary, use your fingertips to work the solution to the base of the stain.
'Do not over-saturate carpet and use small amounts of solution and blot frequently. Afterwards, blot as dry as possible with a clean absorbent white towel, cover, and let dry.'
How do you make a wool rug smell nice?
One simple and non-harmful way to add a nice fragrance to your wool rug while deodorizing it is by creating a DIY lavender rug freshener. This includes a mixture of dried lavender and baking soda which can be sprinkled on your rug and left for 15-30 minutes, then vacuumed up to leave a pleasant aroma.
---
'There are different types of wool rugs and there are some variations in care,' explains Jess Evans, vice president of product design for Annie Selke. 'For example, it's common for hand-knotted and tufted wool rugs to shed, as they are created from natural fibers that form long strands of material that are then hand-knotted to create delightfully soft and durable area rugs.
'Due to the sheared pile, loose fibers will eventually work their way to the surface. If your wool area rug starts shedding, this is normal. Just trim any tufts of wool and stray yarns that pop up with a sharp pair of scissors; do not pull the fibers.
'Generally speaking, regular vacuuming, a gentle shake, and occasional grooming will keep these wool rugs looking their best. For bigger messes, we recommend professional cleaning only.'
The average price for cleaning a wool rug is $3 to $7 per square foot, so knowing how to clean a wool rug can be a great money-saver.
Sign up to the Homes & Gardens newsletter
Decor Ideas. Project Inspiration. Expert Advice. Delivered to your inbox.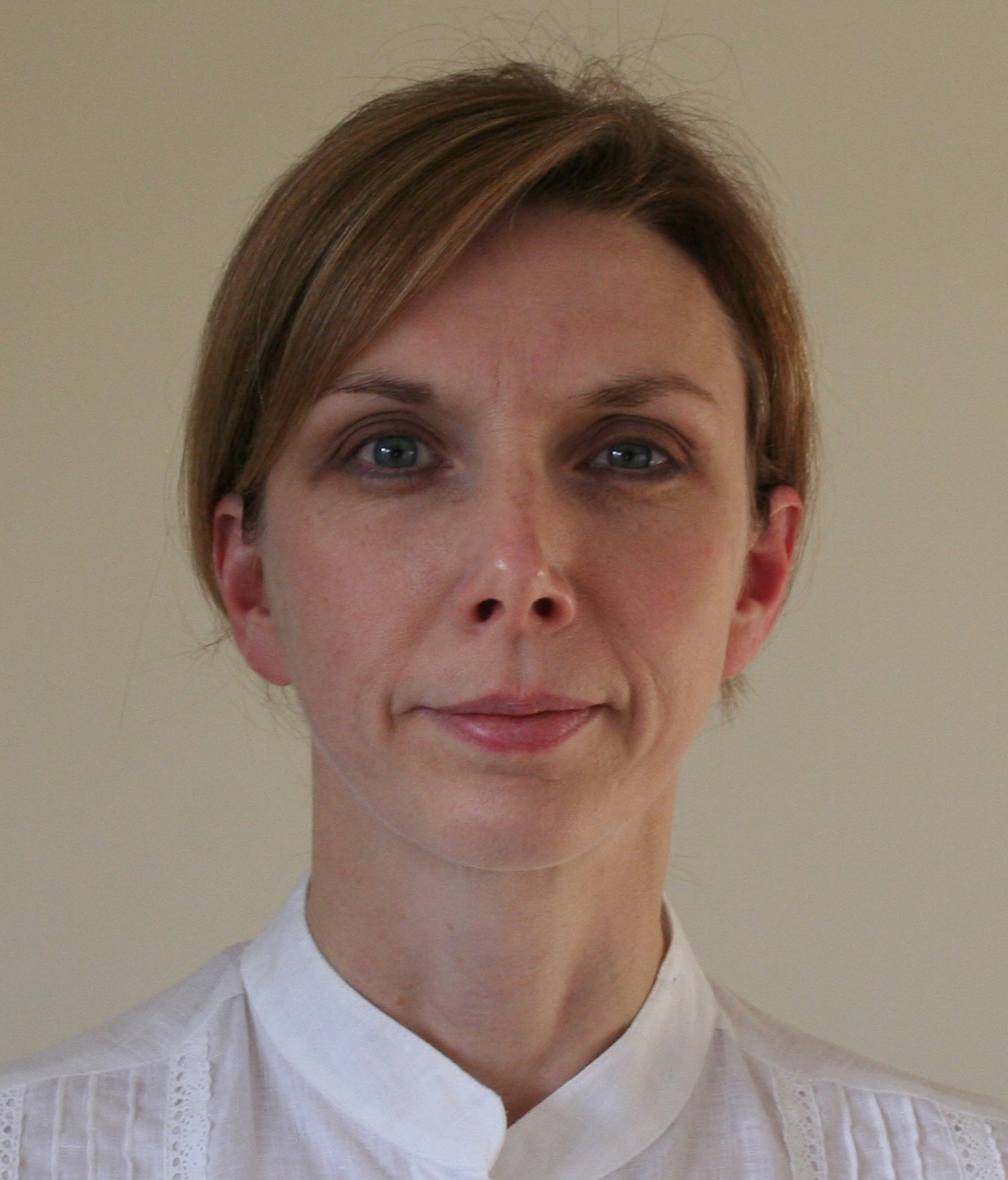 Sarah is a freelance journalist and editor. Previously executive editor of Ideal Home, she's specialized in interiors, property and gardens for over 20 years, and covers interior design, house design, gardens, and cleaning and organizing a home for H&G. She's written for websites, including Houzz, Channel 4's flagship website, 4Homes, and Future's T3; national newspapers, including The Guardian; and magazines including Future's Country Homes & Interiors, Homebuilding & Renovating, Period Living, and Style at Home, as well as House Beautiful, Good Homes, Grand Designs, Homes & Antiques, LandLove and The English Home among others. It's no big surprise that she likes to put what she writes about into practice, and is a serial house renovator.