How to stop furniture sliding on hardwood floors – 4 methods to prevent floor scratches
Stop your furniture scratching your hardwood floors with one of these four methods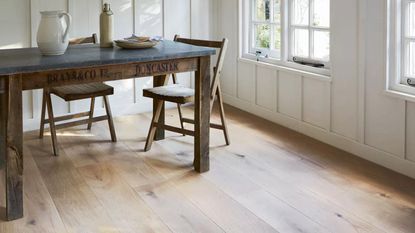 (Image credit: Natural Wood Floor Co)
Sign up to the Homes & Gardens newsletter
Decor Ideas. Project Inspiration. Expert Advice. Delivered to your inbox.
Thank you for signing up to Homes & Gardens. You will receive a verification email shortly.
There was a problem. Please refresh the page and try again.
Hardwood floors are an aspirational home goal for many. They are great to look at, easy to clean and last a long time.
Problems arise, however, when you start to add your furniture. Waxed or polished hardwood floors, or dusty hardwood floors for that matter, can become slick and slippery causing your furniture to slide around with everyday use, which means refinishing hardwood floors on a regular basis if you want them to remain pristine.
With flooring holding the power to make or break a space, it is important to have the flooring you want without having to sacrifice functionality.
'Flooring with plenty of character is becoming extremely popular,' recognizes Yolande Meyer, purchasing manager at Havwoods. 'While prime grading has been the favorite for some time, we are seeing more consumers opting for boards with added character.'
Because scratches and moving furniture are unlikely to be a part of these characterful wood flooring ideas, consider taking steps to stop furniture sliding on hardwood floors with this handy guide.
How to stop furniture sliding on hardwood floors
There are a few ways you can stop furniture from sliding on hardwood floors. The method you choose can depend on a number of factors such as the room's aesthetics, your furniture's legs or base, and how concealed you want the solution to be.
Hardwood flooring has become increasingly popular over the last few years, explains Yolande, 'We will see this trend continue, especially in kitchens, bedrooms, and other spaces in the home. Whether the pattern is used as an accent floor or an entire area, this is the perfect way to get creative but still maintain that calm and relaxing atmosphere.'
It is important, therefore, to take preventative measures to prevent scratches and frustration before your floors are damaged.
1. Purchase rubber pads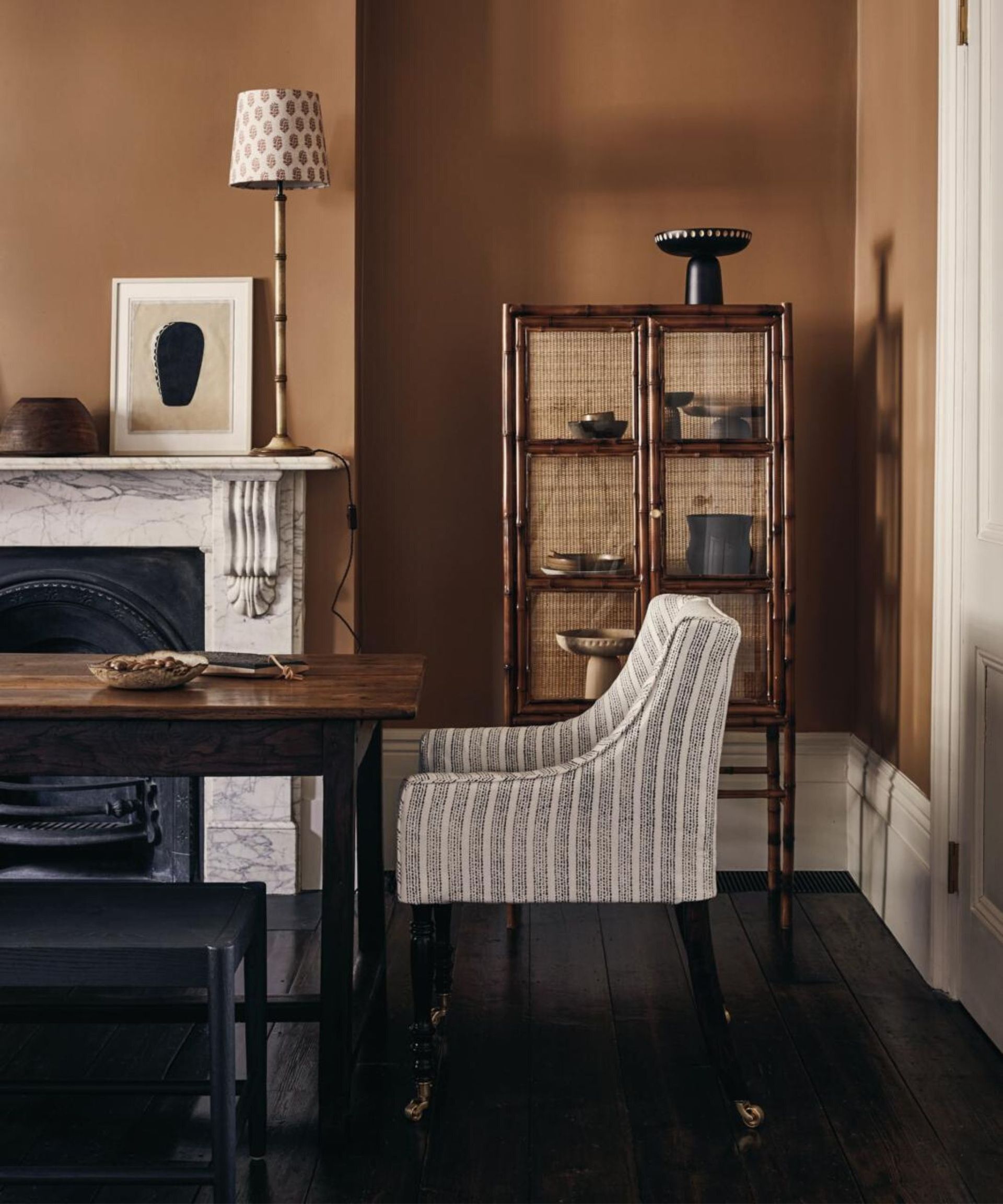 Rubber pads are one of the cheapest options to prevent your furniture from slipping and can be purchased to fit your furniture.
Whilst these are a quick and easy fix, the pads have their downsides. The rubber or silicone material can stretch and warp over time, meaning they may eventually need replacing.
Rubber pads are a great option, however, for furniture legs that are not on display as much or are concealed. This is because rubber pads are one of the more noticeable fixes for sliding furniture.
2. Consider furniture grippers
Furniture grippers are another purchasable alternative that can often be measured and cut to fit your furniture. Grippers are more inconspicuous than rubber pads as they can be cut to fit the bottom of furniture legs or wide-based furniture that rubber grips will not slide onto.
Although more expensive than rubber grips, they tend to last longer and can be more effective in preventing furniture from slipping on hardwood floors.
3. Clean your floors
Dust can cause furniture to slide even more, as well as being unpleasant to see and feel on your hardwood floors. What's more, dust can wear down furniture grippers and rubber pads more quickly. Be sure to dust your floors frequently in order to keep your floor in top condition and minimize sliding.
Knowing how to clean hardwood floors properly is important to protect the floor's finish and ensure it remains long lasting. Make sure to prepare the floors for cleaning correctly and maintain a regular cleaning regime to prevent everyday grime build-up.
For particularly old floors, consider refinishing will extend their life and get rid of severe wax and polish build-up.
4. Invest in an area rug
Rugs are by far the most aesthetically pleasing solution to stop your furniture from sliding on hardwood floors. Rugs can stop your furniture from sliding, protect your floors from scratches, and provide a comfortable surface to walk on. For any furniture legs that are not placed on the rug itself, consider some leg felt to raise the furniture slightly to an even height and prevent any accidental scratches.
Make sure to choose a rug that is high-quality, low pile with carpet grippers or a non-slip pad for a long-lasting and beautiful solution.
How do I make my hardwood floors less slippery?
There are a few ways to make a hardwood floor less slippery. Because hardwood floors are not naturally slippery but often become so over time due to dirt build-up or wax and polish residue it can be an easy problem to solve
1. Clean and dust your floors frequently.
2. Use rugs with nonslip pads.
3. Remove excess wax and polish residue after renewing your floors.
4. Place doormats at all doors to encourage family and guests to wipe their feet or remove their shoes to help prevent dirt build up on your floors.
5. Try an anti-slip treatment designed for real wood floors.
Sign up to the Homes & Gardens newsletter
Decor Ideas. Project Inspiration. Expert Advice. Delivered to your inbox.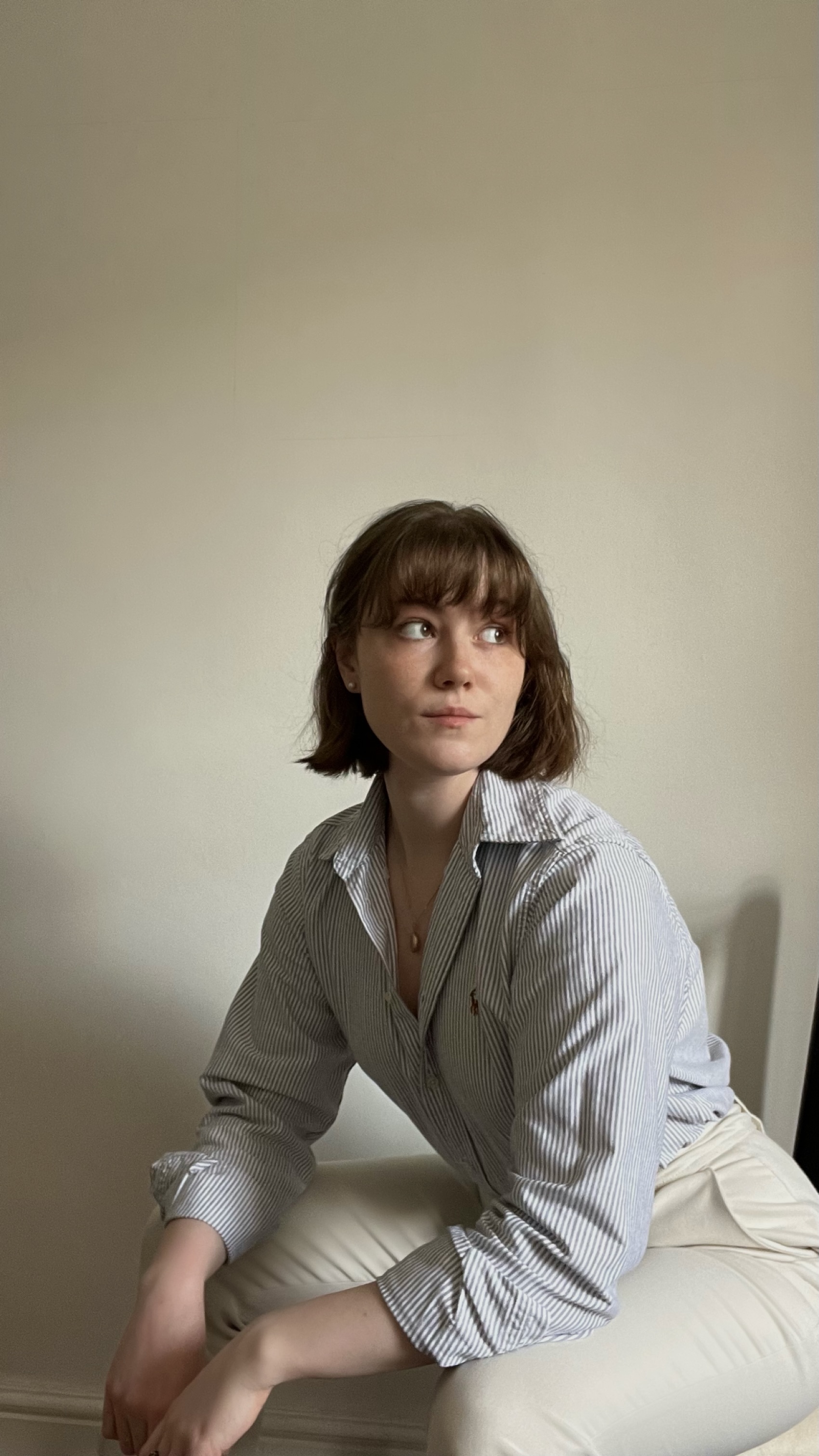 Chiana has been at Homes & Gardens for a year, having started her journey in interior journalism as part of the graduate program. She spends most of her time producing content for the Solved section of the website, helping readers get the most out of their homes through clever decluttering, cleaning, and tidying tips – many of which she tests and reviews herself in her home in Lancaster to ensure they will consistently deliver for her readers and dabbles in the latest design trends. She also has a first-class degree in Literature from Lancaster University.