20 things you can clean with a steamer – for quick and easy hygiene
There are a whole host of items you can clean with a steamer. Discover which ones with our guide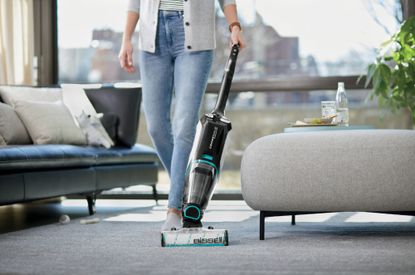 (Image credit: Bissell)
The amount of items you can clean with a steamer could surprise you. While the appliance might be a favorite for cleaning up floors, it can be a great solution for an array of other surfaces and objects around the home – and in the yard.
What's more, steam cleaning can clean many surfaces effectively with the smallest effort on your part. And, just as with floors, good hygiene doesn't require the use of additional products, making the process of using steam cleaners and steam mops to clean straightforward.
To expand your fund of cleaning tips, we've put together a list of the things you can clean with a steamer, and why it'll do a good job, and asked the experts to weigh in, too.
20 things you can clean with a steamer
Where we walk, and what we touch are among the home surfaces you might clean with a steamer – and there are more ways to use it besides.
'There is virtually an endless list of surfaces that can be cleaned without using chemicals with vapour steam,' says Matthew Baratta, VP operations at cleaning equipment company Daimer Industries.
1. Oven
Cleaning an oven comes high on many people's list of least-liked jobs, but clean with a steamer and it might not feel like such a tough chore. Removing burnt-on food is a whole lot easier – and achievable without strong chemicals.
Do bear in mind a word of caution from Clare Ivatt of Kitchen TimeSavers, though: 'Be careful when using a steam cleaner on an oven, particularly as the back, as the steam can shoot back out.'
2. Stove top
To clean stove grates and the stove top is another area you might want to clean with a steamer for a less effortful way to remove spills and food debris. Remove grates first then steam the surface with the nozzle attached. Make sure to wipe moisture off the stove top with paper towel or a microfiber cloth when you're done.
3. Knobs and handles
The knobs and handles in the kitchen are some of the most frequently touched surfaces and bacteria and viruses can linger here. Use the steamer on these to disinfect, but make sure you dry them afterwards with a microfiber cloth.
4. Windows
Dirt builds up on windows over time, making interiors darker than they should be, but one way to clean windows easily is to use a steamer. Use a squeegee attachment for best results, but you could alternatively steam, squeegee, then wipe. As ever, it's a microfiber cloth that's best for this last stage.
5. Toilet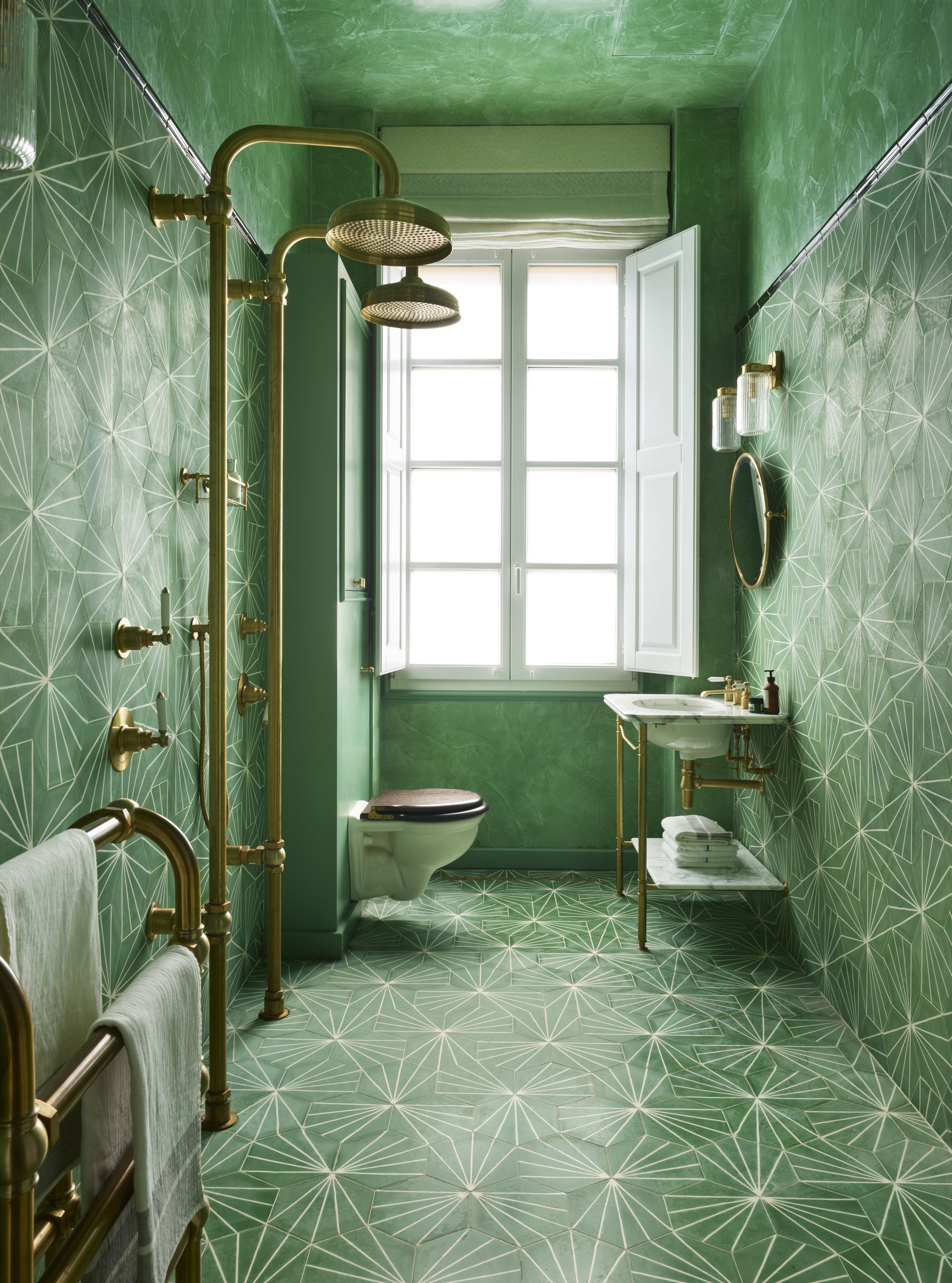 A steamer is a great tool for sanitizing the toilet. 'Use the jet attachment around the base of the toilet, then lift the seat and clean out all the nooks and crannies,' says Alicia Franklin, owner of Cleaning Green.
6. Grout
Cleaning grout can be challenging, often requiring a scrubbing brush and plenty of elbow grease. Whether it's on the floor or the wall, grout can get grubby because of dirt tracked into the home, spills in the kitchen, or the growth of mold in humid bathrooms.
Bear in mind that scrubbing with the brush attachment might still be required, but we promise the steam makes the task easier.
7. Counters
Counters are also surfaces that are touched frequently, so steam cleaning can sanitize these expanses. Make sure to wipe up any crumbs first, then use the steamer. Wipe dry afterwards with a microfiber cloth.
8. Dishwasher
Dishwashers can accumulate food debris over time from plates that aren't properly rinsed and these can end up clogging the filter. Cleaning a dishwasher is vital to the appliance's health and squeaky clean china. Steam cleaning the appliance can help get rid of the particles that cause problems down the line, too.
'Use the nozzle attachment and steam clean all of the stuck-on food hiding in the corners and in the drain,' advises Alicia Franklin.
9. Mattresses
As we spend roughly one-third of our lives in bed, lose fluid and shed dead skin each night, and beds harbor dust mites and their allergy-aggravating droppings, cleaning a mattress is a task that shouldn't be neglected, and a steam cleaner can come to the rescue.
To preserve the life of your mattress, vacuum it first, then apply steam, allowing the mattress to dry fully afterwards. The only caveat: your steamer needs to be able to heat the water to at least 212ºF (100ºC) for this task.
10. Outdoor furniture
Make the very most of your steam cleaner by using it for some backyard tasks, too. 'I love steam cleaners for cleaning outdoor furniture,' says garden expert Jeremy Yamaguchi, CEO of Lawn Love. 'It's great for upholstered furniture and things like canvas tarps or umbrellas, but it's also good at cleaning any kind of furniture – plastic, vinyl, wood, etc.

'Just be careful with wood as too much direct steam can start to warp it,' he adds. 'I recommend covering wood furniture in a thin towel and then using a steam cleaner.'
11. Grill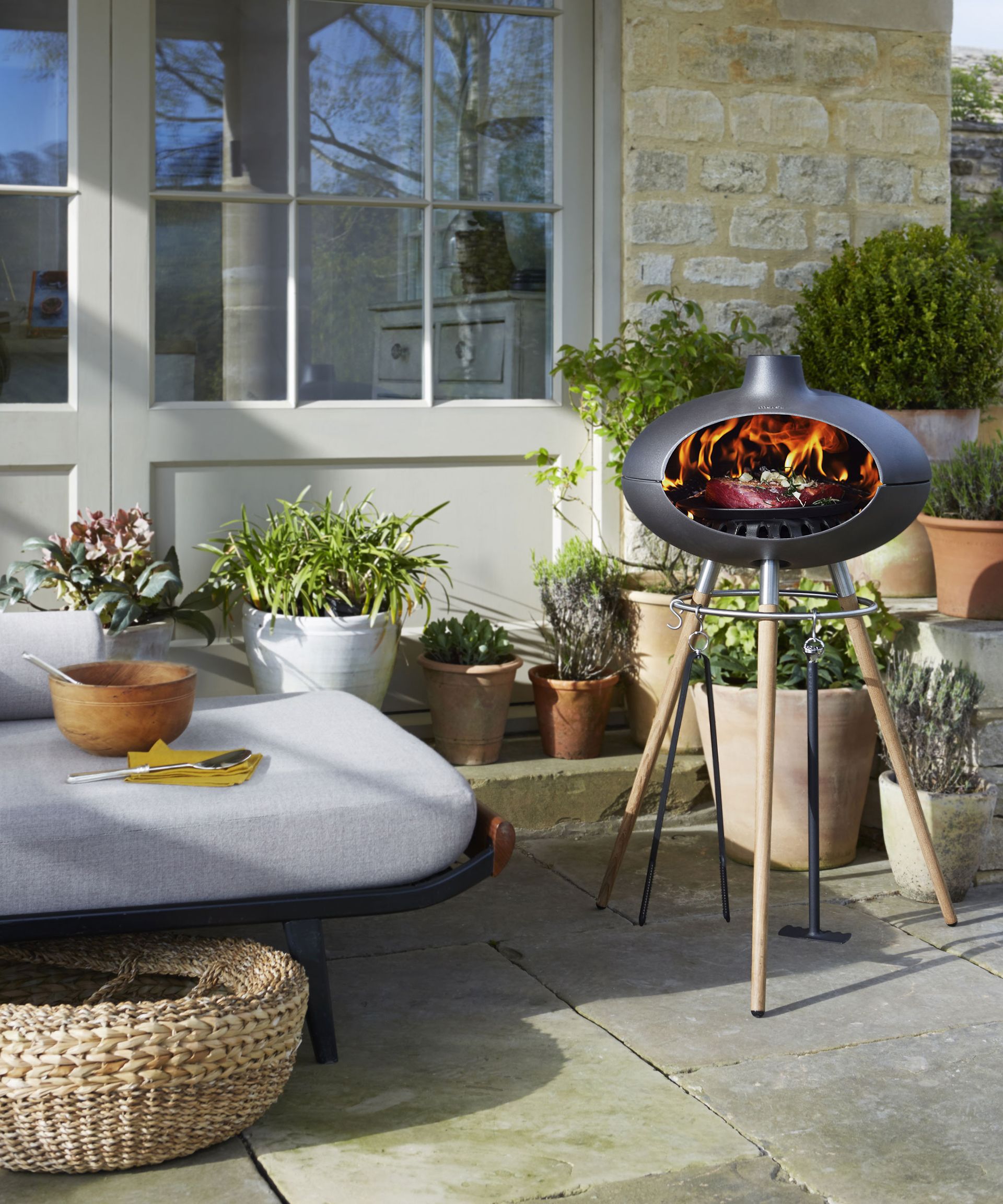 While you're cleaning outdoors, you might want to steam clean the grill, too. 'Removing grime usually involves chemicals and lots of scrubbing to get yesterday's meat off the grill's rails,' says Roman Peysakhovich, CEO of national cleaning company Onedesk. 'A steam cleaner can come in handy when you need to clean the grill. Simply use a small brush attachment to thoroughly (and easily) clean each wire.'
12. Pet cages and beds
The wire cages in which your household companions live can be cleaned with a steamer. Of course, the cage's inhabitant needs to be safe and secure elsewhere when you perform this task, but it makes the chore easy and avoids the use of chemicals that might have an adverse effect on the cage's occupant. A steamer can also be ideal for freshening dog crates.
13. Kids' toys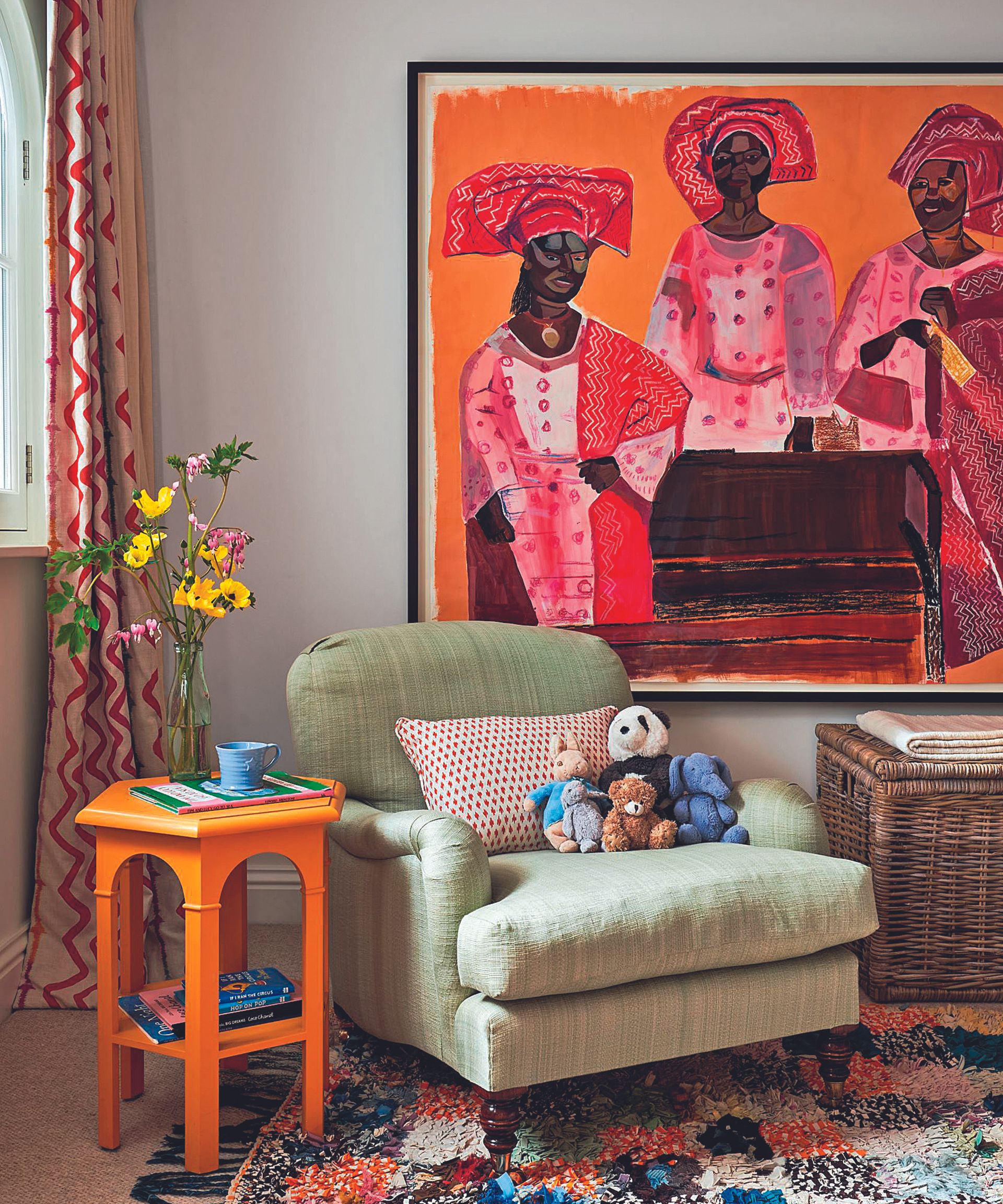 Using a steamer can be a great way to sanitize plastic kids' toys and clean bath toys, and it will make the job quicker than putting them into the dishwasher or cleaning by hand in soapy water. Before you get the steamer out, though, check that they're not steam sensitive.
14. Ceiling fans
Their location makes ceiling fans hard to clean, but a steamer can make the job super straightforward. Even better, it could save you from having to climb a ladder.
'Most steam cleaners come with a long wand which you can use along with an attachment,' says Roman Peysakhovich. 'To clean ceiling fans with a steamer, simply attach a clean cloth to the brush and gently glide the wand across the fan blades.'
15. Drapes and curtains
Avoid the hard work of taking down drapes and curtains for cleaning by using a steam cleaner while they're in situ.
'Using a steam cleaner is an excellent way to clean drapes and curtains,' says Angela Boswell, co-founder of custom curtain company The Drape. 'It is like giving your curtains a hot bath and ironing all at one time.'
16. Patio door tracks
Dirt tends to gather in patio door tracks and it can hinder the movement of the doors. The answer? Steaming can loosen what's accumulated and then all that's required is to use paper towels to remove the stuff that's been impeding the doors' smooth running.
17. Refrigerator
Another job many of us delay, cleaning a refrigerator can be made easier with a steamer. It's still important to remove crumbs and other debris after clearing it of food, and to wipe up any spills. After that, steam anything that still needs to be lifted and wipe to complete the task.
18. Faucets
Limescale can build up on faucets over time – something you'll be particularly conscious of if you live in an area with hard water – and taps with a crust don't look good. You can shop at the store for products to remove this buildup, but steaming them off is a great alternative, and means you don't have to worry about whether the finish of your faucets and the cleaning product are compatible.
19. Upholstery
Steaming isn't just a way to clean outdoor furniture; it's a winner for the upholstered furniture in your living spaces, too. A steam cleaner can lift dirt and get rid of odors from furniture as well.
Make sure to check the furniture's care instructions first to be sure you can steam clean it. It's also worth spot cleaning a small unobtrusive area before you go ahead and steam clean seating.
20. Floors and area rugs
You might have invested in a steamer in the first place to avoid the hard work of mopping floors, but be aware that one of these could also do a great job on cleaning an area rug. Do a patch test, and check the manufacturer's guidelines, and make sure you vacuum lose dirt before steaming.
What can you not steam clean?
There are a few things you should avoid steam cleaning. 'Identifying surfaces that can be easily damaged by heat is a necessity,' says Adriana Aziz, operations manager of MaidForYou, where steam cleaners are a part of the team's house cleaning kit. 'Bamboo floors, sensitive carpets, and unsealed natural stone tiles are just some of the few areas we recommend for our teams to avoid using their steam cleaners on.'
As a rule don't steam clean unsealed, polished, freshly painted, or waxed surfaces, says Roman Peysakhovich, who also emphasizes that neither musical instruments nor antiques should be cleaned with a steamer.
Can you steam clean shower glass?
Steaming is an excellent way to get shower glass clean and clear, especially if you live in a region with hard water where limescale builds up on the glass over time. You might need an attachment to scrub at heavy deposits, while a squeegee is essential to get a streak-free finish.
Sign up to the Homes & Gardens newsletter
Decor Ideas. Project Inspiration. Expert Advice. Delivered to your inbox.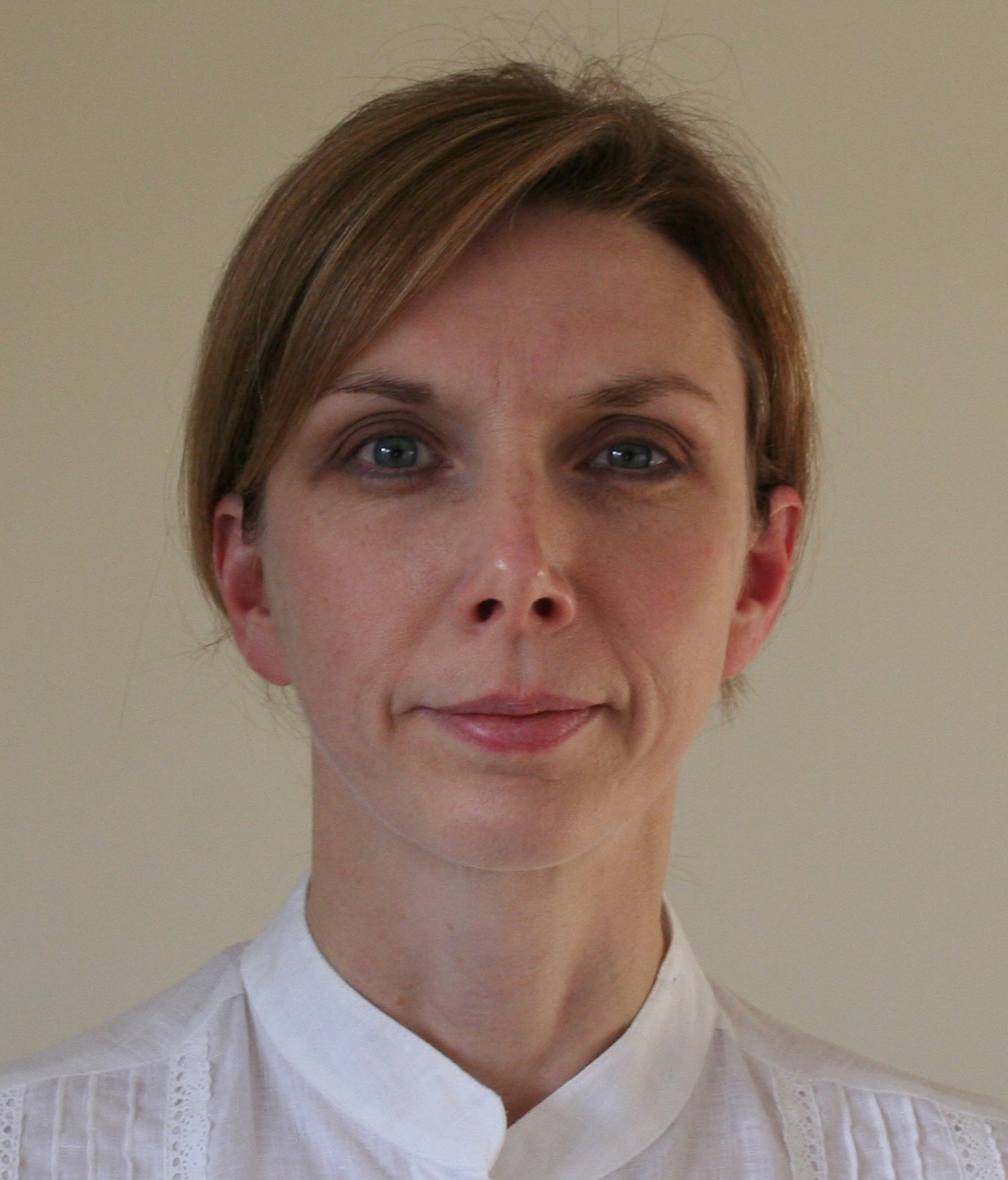 Sarah is a freelance journalist and editor. Previously executive editor of Ideal Home, she's specialized in interiors, property and gardens for over 20 years, and covers interior design, house design, gardens, and cleaning and organizing a home for H&G. She's written for websites, including Houzz, Channel 4's flagship website, 4Homes, and Future's T3; national newspapers, including The Guardian; and magazines including Future's Country Homes & Interiors, Homebuilding & Renovating, Period Living, and Style at Home, as well as House Beautiful, Good Homes, Grand Designs, Homes & Antiques, LandLove and The English Home among others. It's no big surprise that she likes to put what she writes about into practice, and is a serial house renovator.