How often should you deep clean an area rug? Expert tips for different rugs and rooms
Keep your rugs looking bright and clean with an occasional deep clean, and regular maintenance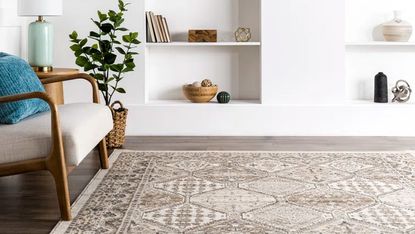 (Image credit: Wayfair)
Sign up to the Homes & Gardens newsletter
Decor Ideas. Project Inspiration. Expert Advice. Delivered to your inbox.
Thank you for signing up to Homes & Gardens. You will receive a verification email shortly.
There was a problem. Please refresh the page and try again.
Rugs can transform any room, whether they are used to create zones within an open plan space, add pattern and visual interest or even act as a starting point for a new color scheme.
But if they get dirty, they can quickly look shabby and stand out for all the wrong reasons. This is why it's important to clean an area rug fairly regularly. But other than mopping up the occasional spill, how often should you clean your area rugs – and what are the downsides of not doing so?
To answer the regularity question: it depends on how much wear your various rugs see. This should give you some indication to how much dirt is actually making its way into your rugs' fibers. You will also need to consider the type of rugs you have, since, as with deep cleaning your carpet, the durability of their materials will have an impact on how often they need to be cleaned. Then, of course, their colors and patterns (or lack of) will affect how quickly they look dirty.
As for the downsides of not cleaning your area rugs often enough, they are fairly obvious: they can quickly be damaged by ground-in dirt which will become harder and harder to remove as time goes on; if wet stains are left to fester, they can develop mold, which is a health hazard and will make your rugs smell musty (if your house smells musty, rugs are often the cause). And, obviously, dirty rugs will ruin the aesthetics of your rooms.
How often should you deep clean an area rug?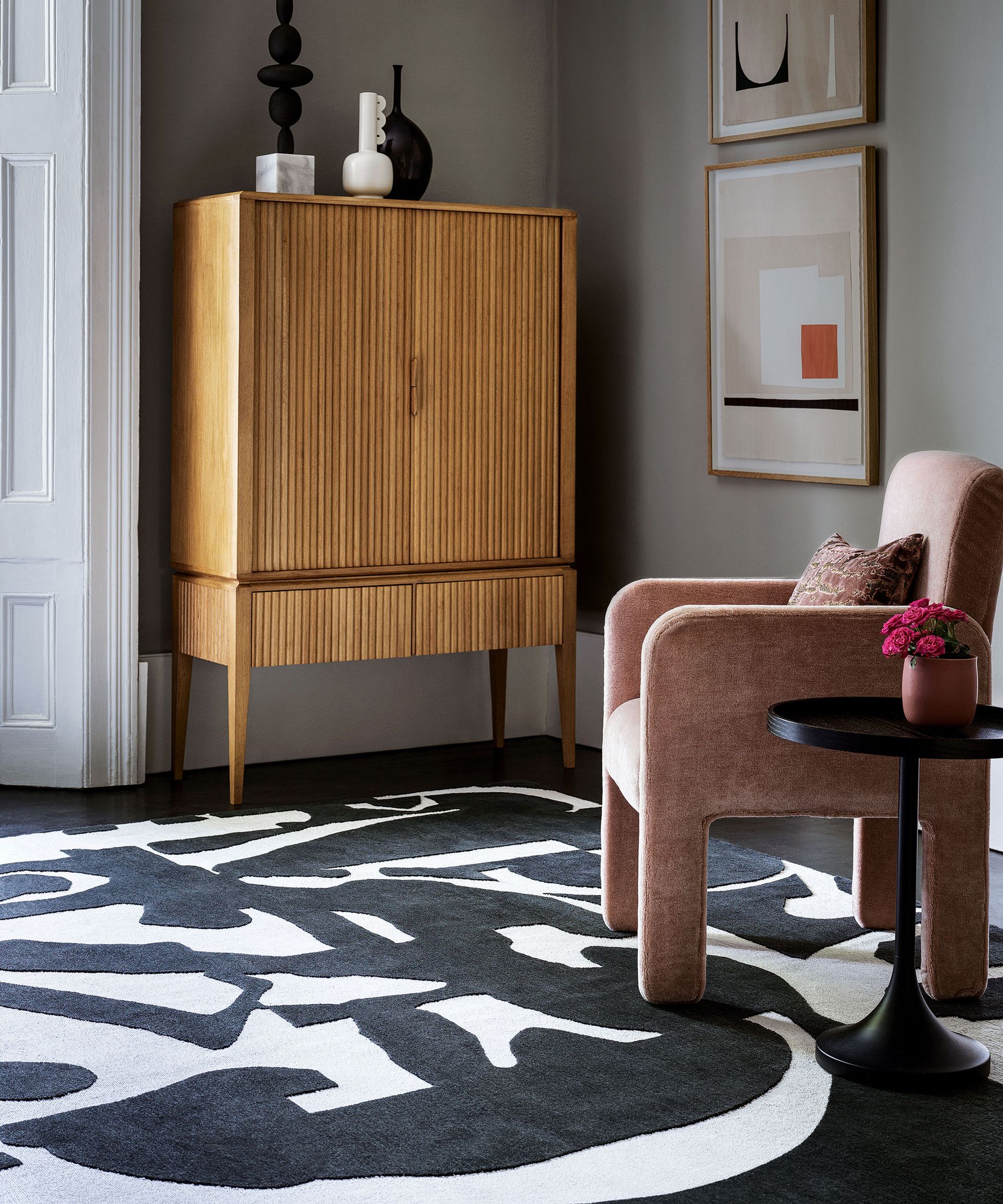 'I don't want to say "it depends," because that's not the most helpful answer, but it really does depend, which is why we go into more detail below. A thick rug in a family home with lots of little people in it is going to need far more thorough cleaning than a low pile rug in a single person's small apartment,' advises Millie Hurst, Solved Section Editor at Homes & Gardens.
Millie continues, 'Personally, I have a circular jute rug, from La Redoute, which I love (soft curved or organic shapes instantly make a place feel more homely, balancing out harsh angles and edges). I also have a higher pile Berber rug from Wayfair. About a year ago, I deep-cleaned the Berber rug and was shocked at how dirty it was. I used a Scotchgard rug and carpet cleaner (at Amazon) and rinsed and repeated several times with hot water until the water ran clear.
'So, in conclusion, clean your rugs more often than you think you need to. Ruggable's rugs are washable, making the whole rug-cleaning process much easier, especially if you have pets.'
Millie Hurst is Section Editor at Homes & Gardens, overseeing the Solved section, which provides readers with practical advice for their homes. Millie has written about and tried out countless cleaning and DIY hacks in the six years since she became a journalist, and has worked in both London and New York.
What affects how often you need to clean an area rug?
If you have a busy household and kids or pets regularly traipsing dirt across your area rugs, you will need to vacuum them once to twice a week, lift and shake them once a week, and deep clean them once a month.
If you are a no-shoes-indoors household, you can look to reduce cleaning most rugs to once a week.
Regardless, you should be vacuuming your rugs on a weekly basis to pick up dust and debris. And always having to hand a rug cleaning product – we like Resolve Carpet Cleaner Spray, at Walmart, and the products just below, for removing spills, spots and stains in particular – will mean that a deep clean isn't needed as regularly.
As we said above, the location of an area rug affects the amount and type of foot traffic it sees, which in turn will make a big difference to the regularity with which you need to clean it. More on this, below.
Carpet Fresh with Baking Soda
BISSELL Advanced Pro Max Clean + Protect
This cleaner and carpet protect formula is powerful against both cleaning dirt and stains, even those that have been ground-into your rug, and protecting it from future damage.
How often to clean rugs, room-by-room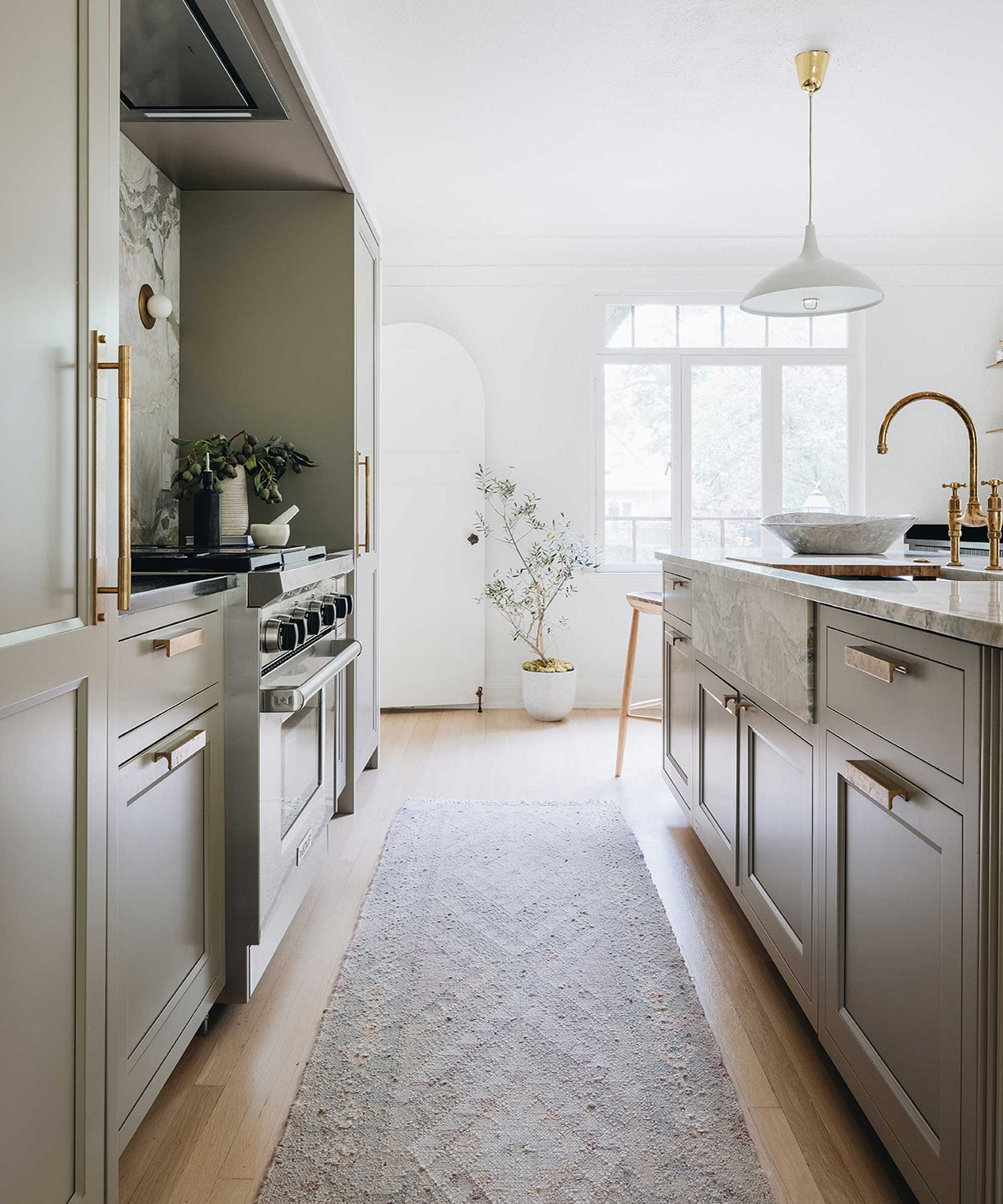 Entryway rugs are likely to need vacuuming at least twice a week, and if you allow guests into your home wearing shoes and it's fall/winter or you live near a beach, for example, you will probably need to lift the rug once a week, shake out debris, and vacuum beneath once a week. A deep clean once a month will be needed.
Living room rugs, especially those in an open-plan kitchen/diner are going to need to be cleaned with similar regularity. A deep clean once a month will be needed.
Dining room rugs and kitchen rugs will likely need the same routine, but a deep clean the most regularly, perhaps every couple of weeks, depending on how resilient their materials are to repelling spills, and how good their colors and patterns are at disguising stains. A deep clean once a month will be needed.
Bedroom rugs are likely to need the least cleaning. They will need a weekly vacuum, and can always benefit from being shaken out at the same time to remove dust. Deep clean? Once a year should do, spills aside.
Bathroom rugs are a different story entirely. There are a few factors that mean bathroom rugs may need to be washed (if washable) as often as every two to three weeks. If bathroom rugs are near a toilet or it is used as a bath or shower mat and is often wet, then it can be at risk of developing bacteria, mildew or mold if not regularly cleaned. Even if this is not the case for your bathroom rug, they will likely need to be shaken out quite often due to all the hair, dust and debris that bathroom activity comes with, and deep cleaned four times a year.
Even the best outdoor rugs will need cleaning. Most are made-for-purpose, so cleaning an outdoor rug shouldn't mean more than sweeping, perhaps vacuuming and hosing.
How often to clean, by rug type
If your wondering whether the material your area rugs is made of makes a difference to how often you clean your rug, the answer is yes. Differing materials, volume and textures of area rugs will all determine how much care they need, and they should impact how you choose a rug for various rooms.
'Wool rugs are surprisingly easy to keep clean, and because it actually repels stains, you shouldn't need to clean a wool rug more than once a week, with a vacuum,' says Lucy Searle, Editor in Chief, Homes & Gardens. 'Choose a vacuum with a beater bar because wool rugs are notorious for shedding. Spills can be dealt with by blotting, baking soda and a mild mix of dish soap and warm water, though never over-wet a wool rug.'
Cotton rugs are another easy-to-clean buy that, if small enough, can go in your washer any time they need to. Be aware, though, that over time, this will mean their colors fade somewhat, and that cotton rugs should be dried flat.
Jute rugs, like seagrass rugs, shouldn't need cleaning too often since, like wool, these natural materials are quite tough. Like wool, though, they don't like getting over-wet, so ensure cleaning jute rugs is limited to vacuuming, blotting, and, as recommended by Ali Hafezi Mashhadi, vice president and rug specialist at Babash Rug Services. 'a dry cleaning compound, such as Capture all-in-one solution.'
Nylon and polypropylene rugs are super durable, repel stains, and are easy to clean. Both should need no more than a weekly vacuum and spot cleaning of spills. Again, nylon can fade a little over time.
Lucy Searle has written about interiors, property and gardens for over 30 years, starting within the interiors departments of women's magazines before switching to interiors-only titles in the mid-1990s. In 2018, Lucy took on the role of Global Editor in Chief for Realhomes.com, taking the site from a small magazine add-on to a global success. She was asked to repeat that success at Homes & Gardens, where she has also taken on the editorship of the magazine, which is the UK's oldest interiors magazine at 103 years old. Lucy is a serial renovator and also owns rental properties in the UK and Europe, so brings first-hand knowledge to the subjects she oversees.
Ali Hafezi Mashhadi is an IICRC Certified Carpet Cleaning Technician & WoolSafe Fiber Care Specialist who has been working for his family business for over seven years.
The best cleaning tools for rugs
To make every rug cleaning session you undertake as effective as possible, these are our best buys, as recommended by our testers. You can read more about how we test vacuums in our separate feature.
Best vacuum overall
This is the best vacuum you can buy in 2023 according to our experts. It's a little expensive, but there's nothing better and will make cleaning your rugs a quick and easy task.
Best robot vacuum
According to our testers, this is the best robot vacuum. Automatic, effective cleaning, all monitored from your phone, it can be set to clean your rugs as often as needed.
Best for pet hair
This is our best vacuum for pet hair, which is a must for pet and rug owners. This incredibly powerful cordless can even pick up dirt that can't be seen with the naked eye.
FAQs
Is steam cleaning a rug as effective as deep cleaning it?
Steam cleaning your area rug can be an easy alternative to deep cleaning it by shampooing and fully washing it. Steam cleaning your rug is a method that should remove around 97% of dirt and bacteria from your rug. You will, however, need to vacuum first.
---
A dirty rug can ruin a room's aesthetic; regularly vacuuming, and taking immediate action with spills will reduce the frequency with which you need to deep clean or steam clean you rug.
Cleaning your rug can also help remove odors from a room. If your rug still smells after a deep clean it may mean the rug's backing wasn't properly dried which can cause mildew, so don't forget to let your rug dry out properly before reinstating it in its usual position.
Finding a good spot for your rug can be based purely on aesthetics, but consider putting stain resistant rugs in rooms with the most traffic to mean deep cleaning has to happen less frequently.
Sign up to the Homes & Gardens newsletter
Decor Ideas. Project Inspiration. Expert Advice. Delivered to your inbox.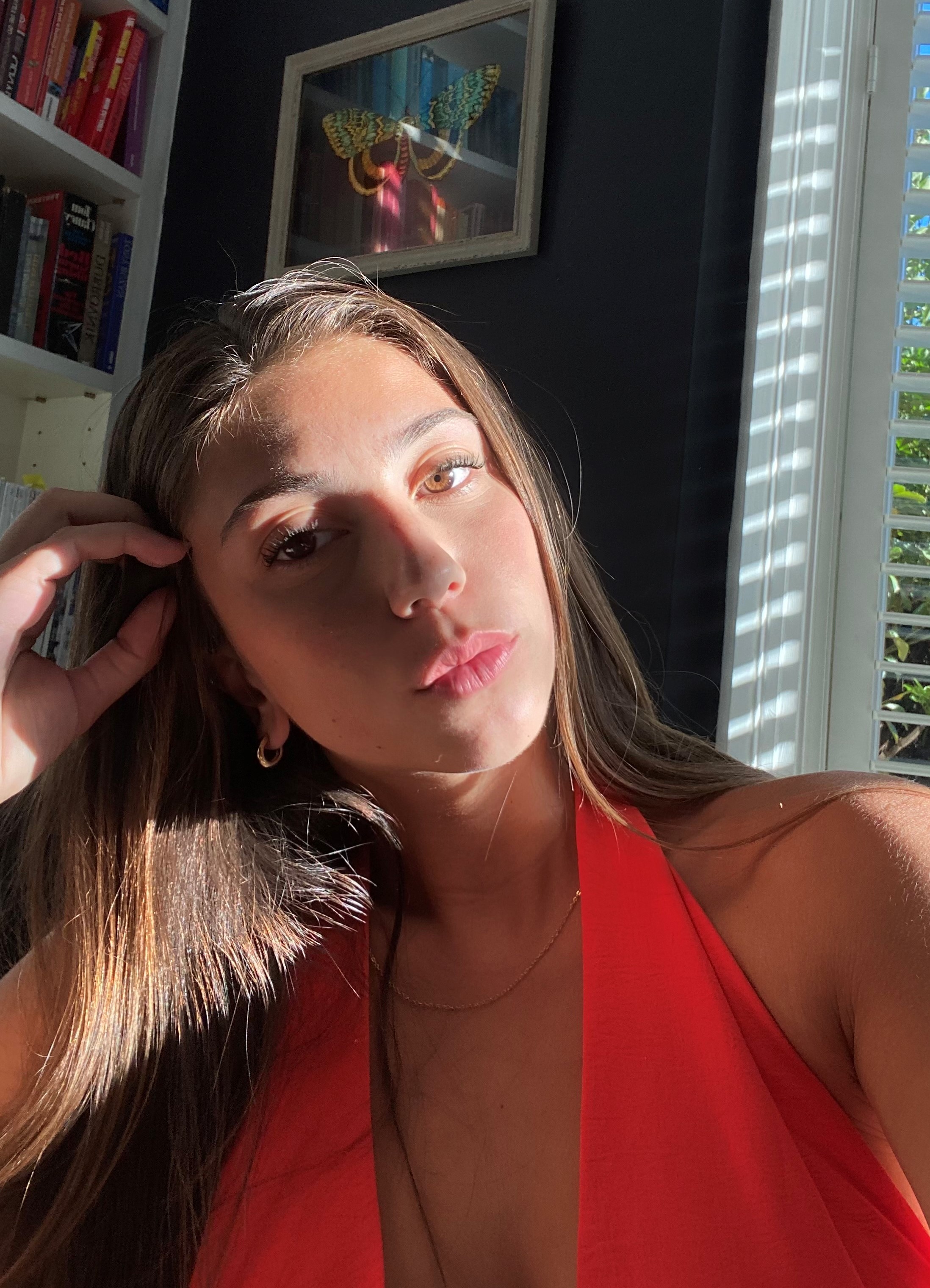 Lola Houlton is a news writer for Homes & Gardens. She has been writing content for Future PLC for the past five years, in particular Homes & Gardens, Real Homes and GardeningEtc. She writes on a broad range of subjects, including recipe articles, reviewing products, writing 'how to' and 'when to' articles. Lola now writes about everything from organization through to house plants. Lola is a graduate student, who completed her degree in Psychology at the University of Sussex. She has also spent some time working at the BBC.