How to clean a showerhead – and maximize the power of the shower
Knowing how to clean a showerhead will put an end to spray that goes every which way. Here's how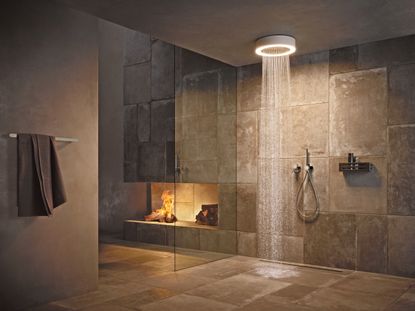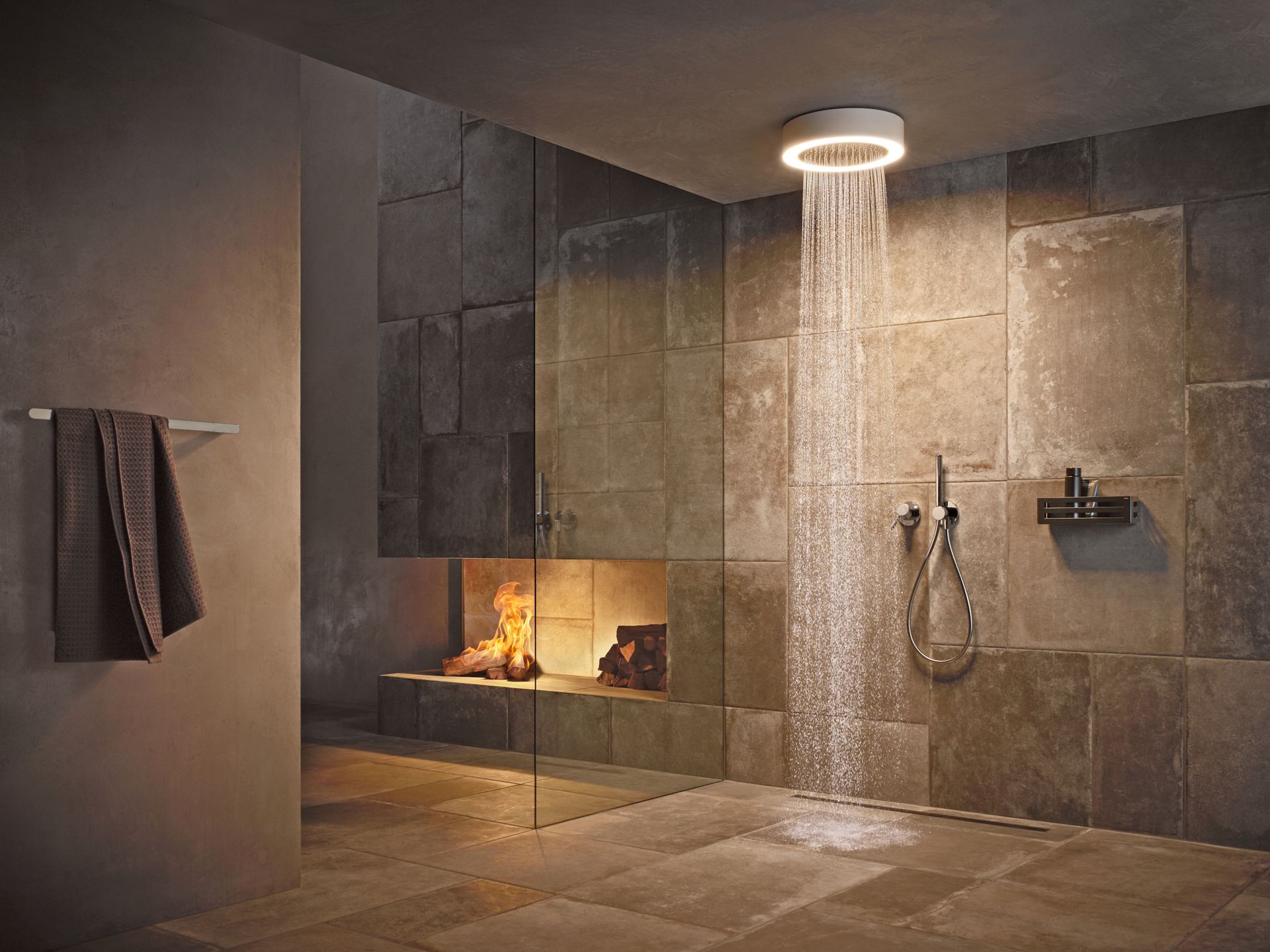 (Image credit: Ripples)
Sign up to the Homes & Gardens newsletter
Decor Ideas. Project Inspiration. Expert Advice. Delivered to your inbox.
Thank you for signing up to Homes & Gardens. You will receive a verification email shortly.
There was a problem. Please refresh the page and try again.
When your morning shower has become a disappointing experience, being savvy about how to clean a showerhead can return its normal flow and power.
The reason for the problem is mineral buildup in the holes of the showerhead, which can block them entirely or result in the water coming out in odd directions. Either issue can make ablutions a lesser experience than they should be.
Here, we detail the alternative ways to get rid of limescale that's built up in a showerhead that you can add to your collection of cleaning tips, and which you can achieve with pantry ingredients or store-bought products as you prefer.
How to clean a showerhead
The showerhead is an often neglected step in how to clean a bathroom, but it is an important one.
'The showerhead may not come into contact with anything more than water and soap, but cleaning it helps to cure hard water buildup and prevent soap scum,' says Nadia Chigareva, plumbing account manager of Home Alliance.
Think about cleaning grout to complete the process of transforming your shower, and this is how to clean a showerhead.
1. Clean a handheld showerhead
The answer to how to clean a showerhead is a simple pantry ingredient – vinegar. The acetic acid in vinegar reacts with the limescale and the product of the reaction can then be washed away.
It's distilled white vinegar that's required when cleaning with vinegar, and it can also be used to soften towels to make stepping out of the shower a more luxurious experience. Avoid washing clothes with towels if you're using vinegar to add softness to them, though.
The easiest way to clean a handheld showerhead is to remove it first. Take it off the hose but be sure not to lose the rubber washer. Place the showerhead in a bucket and pour in the vinegar until the showerhead is completely covered. Leave to soak for an hour unless the showerhead is brass, gold or nickel-plated when it should be left to soak for no longer than 30 minutes. Remove from the bucket and rinse thoroughly.
Tackle any limescale still remaining with an old toothbrush, then rinse again. Replace on the hose, and run the shower to rinse through any remaining deposits. 'Let the shower run for a minute or two in order to push out the last of the limescale,' says bathroom expert Ray Brosnan of Brosnan Property Solutions.
Don't have any vinegar? 'An easy-to-get alternative to vinegar for getting rid of limescale is lemons, or lemon juice,' says Dan Calahan, owner of Calahan Bath and Kitchen. 'The acid in the lemon juice is just as good as vinegar for breaking down the buildup from hard water in your plumbing.'
2. Clean a fixed showerhead
Asking how to clean a showerhead you can't remove? The basic method remains the same, but in this case it's a question of soaking the showerhead when it's in situ.
To do so, you will need a strong plastic bag large enough to fit the whole showerhead, and elastic bands to hold it in place. Fit the elastic bands over the showerhead and around the pipe. Fill the plastic bag to halfway with white vinegar, and fit it around the showerhead until the latter is completely covered, securing the bag in place with the bands.
Leave in place for an hour, or just 30 minutes if the showerhead is plated with brass, gold, or nickel. Remove and turn on the shower to rinse. 'Repeat the process if you're still having issues,' recommends Ray Brosnan.
How long should you soak your showerhead in vinegar?
It's best to soak a showerhead in vinegar for an hour, or at least 30 minutes. However, do be guided by its finish.
'If your showerhead is coated with nickel, brass or gold, remove it after 30 minutes as the vinegar can damage the finish,' says professional house cleaner Sara San Angelo of Confessions of a Cleaning Lady.
How do you remove limescale from a showerhead without vinegar?
You can remove limescale from a showerhead without vinegar by using a store-bought product – we like Simple Green Lime Scale Remover or CLR Calcium, Lime & Rust Remover.
If you use the latter, just as with vinegar, you can remove the showerhead and then mix up the solution in a clean bowl according to the instructions and soak the showerhead. For a fixed showerhead, or if you prefer not to remove it, you can hold up the bowl to submerge the showerhead. It only takes two to three minutes to work, so your arms won't tire.
'Before utilizing the shower as usual, make sure to completely rinse the showerhead,' says Nadia Chigareva.
Note that you shouldn't use bleach to clean a showerhead. 'Bleach is ineffective at properly cleaning the showerhead and mineral buildup,' says Betty Ferguson, owner of Cleaning Zoom.
Sign up to the Homes & Gardens newsletter
Decor Ideas. Project Inspiration. Expert Advice. Delivered to your inbox.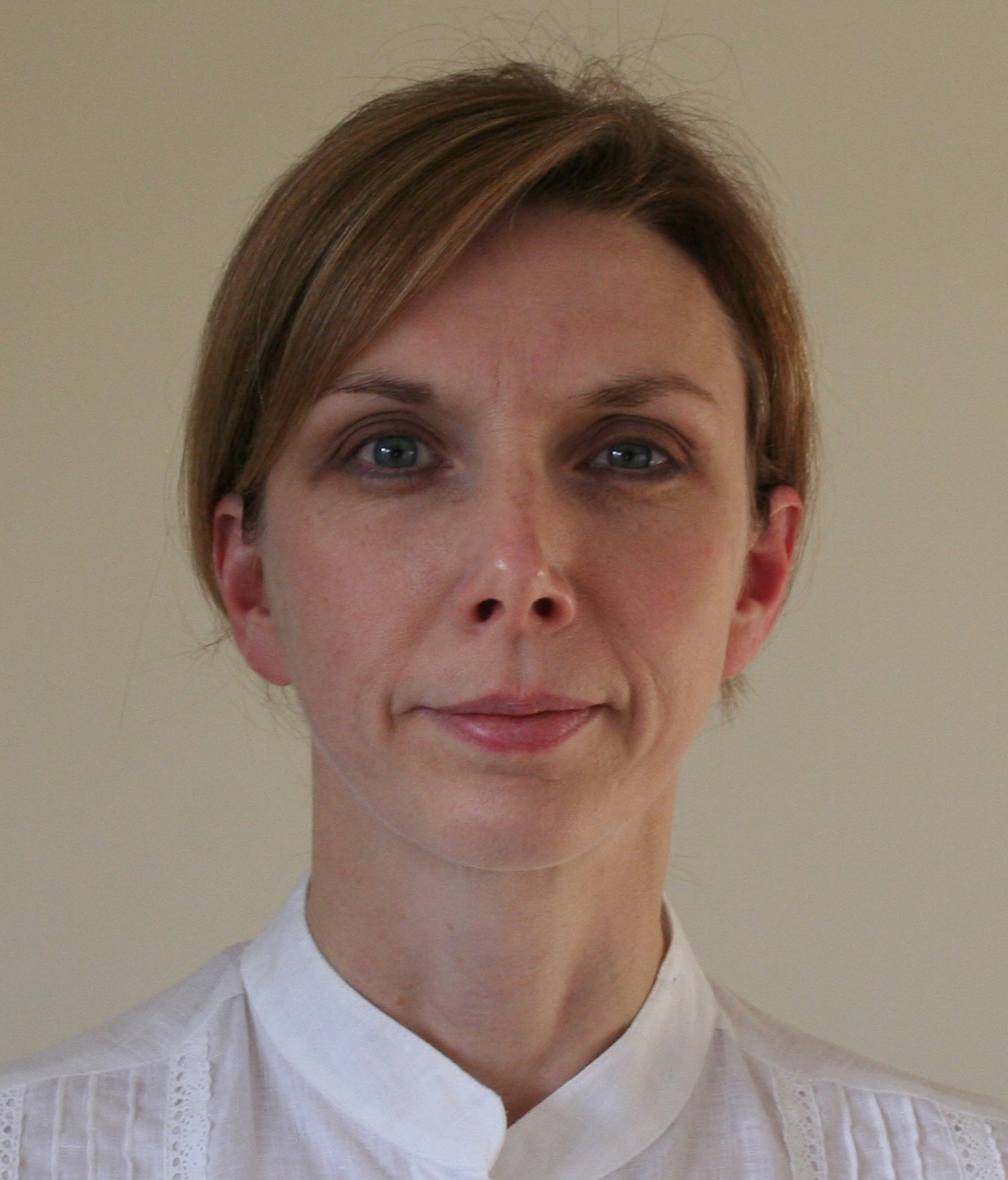 Sarah is a freelance journalist and editor. Previously executive editor of Ideal Home, she's specialized in interiors, property and gardens for over 20 years, and covers interior design, house design, gardens, and cleaning and organizing a home for H&G. She's written for websites, including Houzz, Channel 4's flagship website, 4Homes, and Future's T3; national newspapers, including The Guardian; and magazines including Future's Country Homes & Interiors, Homebuilding & Renovating, Period Living, and Style at Home, as well as House Beautiful, Good Homes, Grand Designs, Homes & Antiques, LandLove and The English Home among others. It's no big surprise that she likes to put what she writes about into practice, and is a serial house renovator.