5 expert-approved backyard cleaning tips – to get your space ready for spring
Get your plot looking picture-perfect again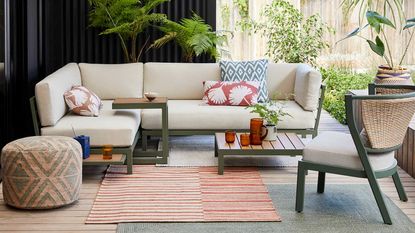 (Image credit: John Lewis)
While we've been keeping cozy indoors over the colder months, winter weather has taken its toll on our yards – meaning things might be looking a little less than lovely beyond our back doors. But now that temperatures are warming up, it's the perfect time to get outside, restore order, and create a stunning spring garden.
The advantages of cleaning, whether indoors or outdoors, go beyond the aesthetic appeal. 'Not only will a well-maintained backyard look great, but it can also provide a host of benefits, including improved health, increased property value, and a peaceful and relaxing environment,' says Paulo Filho, the Owner of Celestial Cleaning Service.
It might feel a bit overwhelming to start with – but don't be put off. I spoke to cleaning experts who highlighted the top tasks to be getting on with: tick off one of these a week and you'll soon have a plot to be proud of once it's time to entertain alfresco again.
Paulo Filho is a dynamic individual with a passion for both business and fitness. As the owner and cleaner for Celestial Cleaning Service, he strives to not only offer top-notch cleaning services but also to give back to his community by creating job opportunities in the cleaning industry.
5 easy jobs for a clean and tidy plot
Add these outdoor jobs to your to-do list and your garden will soon be prepared for spring and beyond.
1. Tidy your flower beds
Winter's inclement weather can leave flower beds littered with fallen leaves and debris, so take the time to tidy them up, popping the detritus on the compost heap.
Then, turn your attention to any weeds which may have already sprouted. These can quickly take over garden beds, making it difficult for your plants to grow and thrive, says Paulo Filho. 'Use a hoe or hand cultivator to remove weeds by their roots, and add a layer of mulch to prevent new weed growth.'
Mallory Micetich, a Home Expert at Angi, also recommends pulling out plants that have died during winter, and planting some new spring-flowering plants in their place.
Once your borders are in order, tidy up your lawn, too. 'You can use a leaf blower to make the job easier and more efficient,' suggests Karina Toner, Operations Manager at Spekless Cleaning.
Mallory Micetich is a Home Care Expert from Angi, with particular expertise in small home living and consumer protection. While currently renting in Denver, CO, she has been a homeowner, investor, landlord and renter over the last decade. She is committed to minimizing her environmental footprint and to small home living, having lived in only properties of 1,000 square feet or less.
Karina is the Operations Manager at Spekless Cleaning, a trusted maid service based in Washington D.C. The team has over five years of experience providing top-quality cleaning services for both residential and commercial clients. Karina oversees every aspect of the business, ensuring that every client gets the same top-notch service and a spotless clean every time.
2. Spruce up your hardscaping
'Your backyard deck or patio is a place where you can relax and enjoy the great outdoors, so it's important to keep it in top condition,' says Paulo. Start by sweeping away dirt and debris, then give it a good wash to get it looking as good as new.
'Power washing your patio or deck is a highly effective way to remove built-up dirt and grime,' says Karina. Not only will this make it look better, but removing all that slippery grime and algae will also make it safer to use.
'If you don't have access to a power washer, you can also use a stiff-bristled brush and a cleaning solution to scrub away the dirt and grime,' she continues. There are lots of ready-made solutions available to buy, or you can make your own at home: Karina suggests mixing a quarter cup of bleach, one tablespoon of dish soap, and two gallons of water in a bucket. Be sure to rinse the area thoroughly afterward with a hose to remove any remaining residue, she adds – not doing so is a common patio cleaning mistake, and can dull the finish.
'If you notice any cracks or damage, repair them promptly to prevent further damage,' says Paulo. 'Spring is also a great time to re-stain your deck if needed,' adds Mallory.
3. Cut back overgrown shrubs
'One of the most important spring cleaning jobs to do in your backyard is pruning and trimming your trees and shrubs,' says Paulo. 'Not only will this improve the appearance of your backyard, but it will also promote healthy growth and prevent any potential hazards from overgrown branches.
These Gonicc bypass pruners from Amazon are useful for smaller shrubs and branches, while this folding Corona pruning saw – also from Amazon – will help you tackle thicker stems.
Remember that the best way and time to prune plants can differ, so it's worth reading up on each one before you start cutting them back. Generally, it's best to stick to the 1/3 pruning rule.
4. Refresh your outdoor furniture
'Cleaning outdoor furniture such as chairs, benches and tables can help to improve the look of your backyard,' says Justin Carpenter, General Manager at Modern Maids. This may involve wiping away dirt and dust with a damp cloth or using a garden hose or even a pressure washer on a very gentle setting (although proceed with caution with the latter, as it can damage some surfaces).
'For more stubborn stains, you may need to use specialized cleaning products designed for outdoor furniture,' Justin continues. Star Brite's All Surface Outdoor Cleaning Spray, available from Amazon, is well-rated.
Depending on the material, some furniture will also benefit from a protective coating to protect it from moisture and UV damage, Justin adds. These include sealants and furniture waxes. Don't forget to clean your outdoor cushions, too.
A lick of exterior paint can also do wonders in transforming a wooden table or chair and is a great job for a sunny afternoon.
If your outdoor furniture has passed the point of no return, consider replacing it. There are so many gorgeous designs that are durable and budget-friendly – and it's a great opportunity to pick a new set that complements your theme.
5. Get organized
Spring is the season of new beginnings – so what better time to declutter your backyard? Start by clearing out any accumulated trash or anything that's broken beyond repair, and then give what's left a good sort-out.
'Take some time to organize your garden tools, outdoor furniture, and other items by grouping them together and storing them in a designated area,' advises Karina. 'This will make it easier to find what you need and prevent clutter from taking over your backyard.' While you're sorting, clean your flower pots and garden tools, so they're ready to use for the busy season ahead.
'Consider investing in backyard storage solutions such as a storage shed, garden box, or outdoor cabinet to keep your items organized and protected,' Karina adds.
FAQs
When is the best time to clean your backyard?
A mild, dry day in spring is the perfect time to get things back in order. Plus, good weather will make it more of an enjoyable task.
It's also worth giving your backyard a spruce in late fall, too, to clear up fallen leaves, repair any damaged hardscaping, and clean summer furniture ready to be put into storage.
---
You don't have to tick off all these backyard cleaning jobs all at once: just a few tasks at a time can make the world of difference to your outdoor space. You'll soon see the benefits if you start now.
Sign up to the Homes & Gardens newsletter
Decor Ideas. Project Inspiration. Expert Advice. Delivered to your inbox.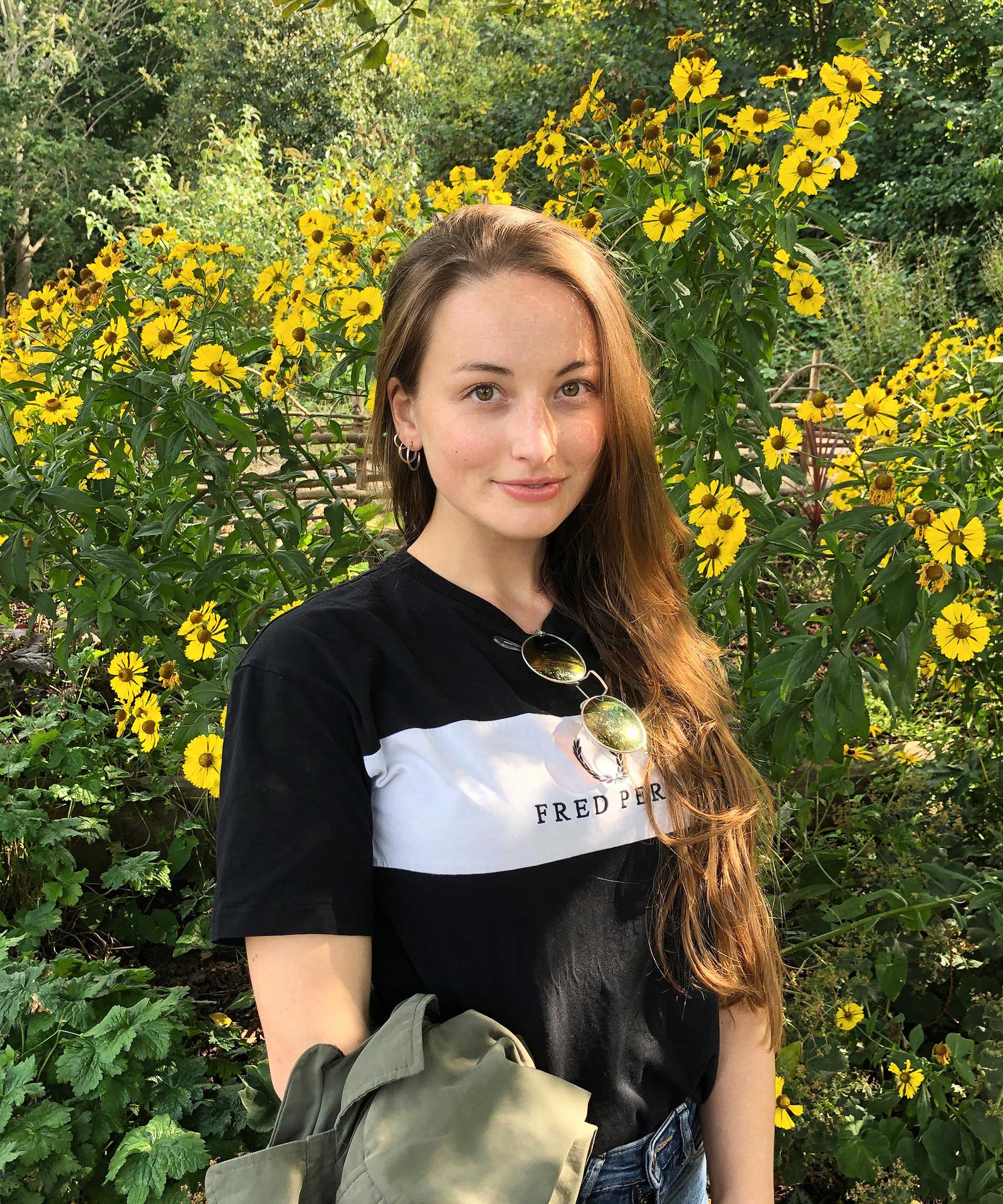 Freelance Gardening Writer
The garden was always a big part of Holly's life growing up, as was the surrounding New Forest where she lived. Her appreciation for the great outdoors has only grown since then; over the years, she's been an allotment keeper, a professional gardener, and a botanical illustrator. Having worked for Gardeningetc.com for two years, Holly now regularly writes about plants and outdoor living for Homes & Gardens.