Spring garden ideas – 9 ways to make the most of the season in your outdoor space
From decorating to planting – get your plot spring-ready with these simple and seasonal ideas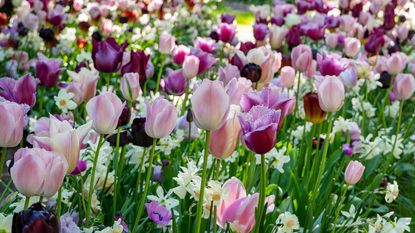 (Image credit: iBulb)
The arrival of spring brings joy to all, what with its warmer weather, longer days, and, of course, all those beautiful flowers coming into bloom. What better way to embrace the turning of the seasons than to get outside and transform your yard into a haven?
If you want to start small, a spot of spring porch decor or a planter of spring bulbs can give a space an uplifting boost – but there are lots of other ideas you can try, too.
'Spring is a time of new beginnings, fresh starts and a chance to spruce up the garden,' says Lina Cowley, an avid gardening expert from TrimmedRoots.com. 'From decorating and styling to planting and outdoor activities, there's a lot to do to ensure your backyard looks its best.'
9 ways to welcome the new season outdoors
Add these to your list of tasks for preparing the garden for spring.
Holly is a former professional gardener and allotment grower, and now spends her days writing about gardens and outdoor living for Homes & Gardens. To her, spring is the most magical season of the year and the best time to get garden plans underway.
1. Create a cute container display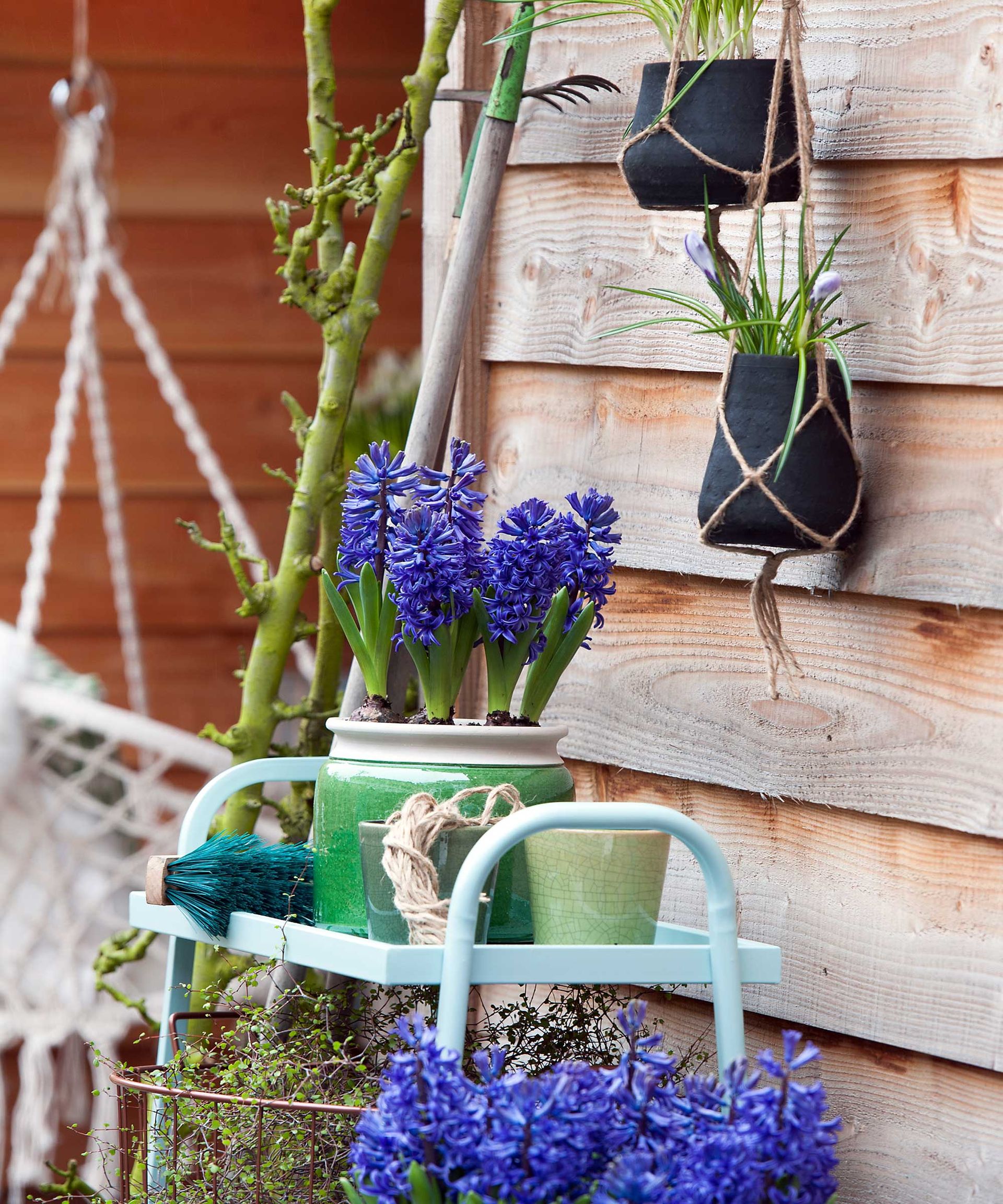 Although spring-flowering bulbs should be planted in fall, you can always pick up plug plants in garden centers for a quick container display. Putting one together is a lovely way to spend a sunny afternoon, and will give any porch, deck, patio or even window sill a boost. Ensure there is plenty of grit in the soil and drainage holes in the bottom of each planter to prevent the soil from waterlogging.
For early color, go for dwarf irises alongside winter aconites and snowdrops, while tulips, daffodils and hyacinths will steal the show later in the season. Bedding plants, such as pansies and primroses, are also pretty options.
For extra impact, plant up a few and display them clustered together. Using different levels – including hanging baskets – will add to the drama.
2. Start a vegetable garden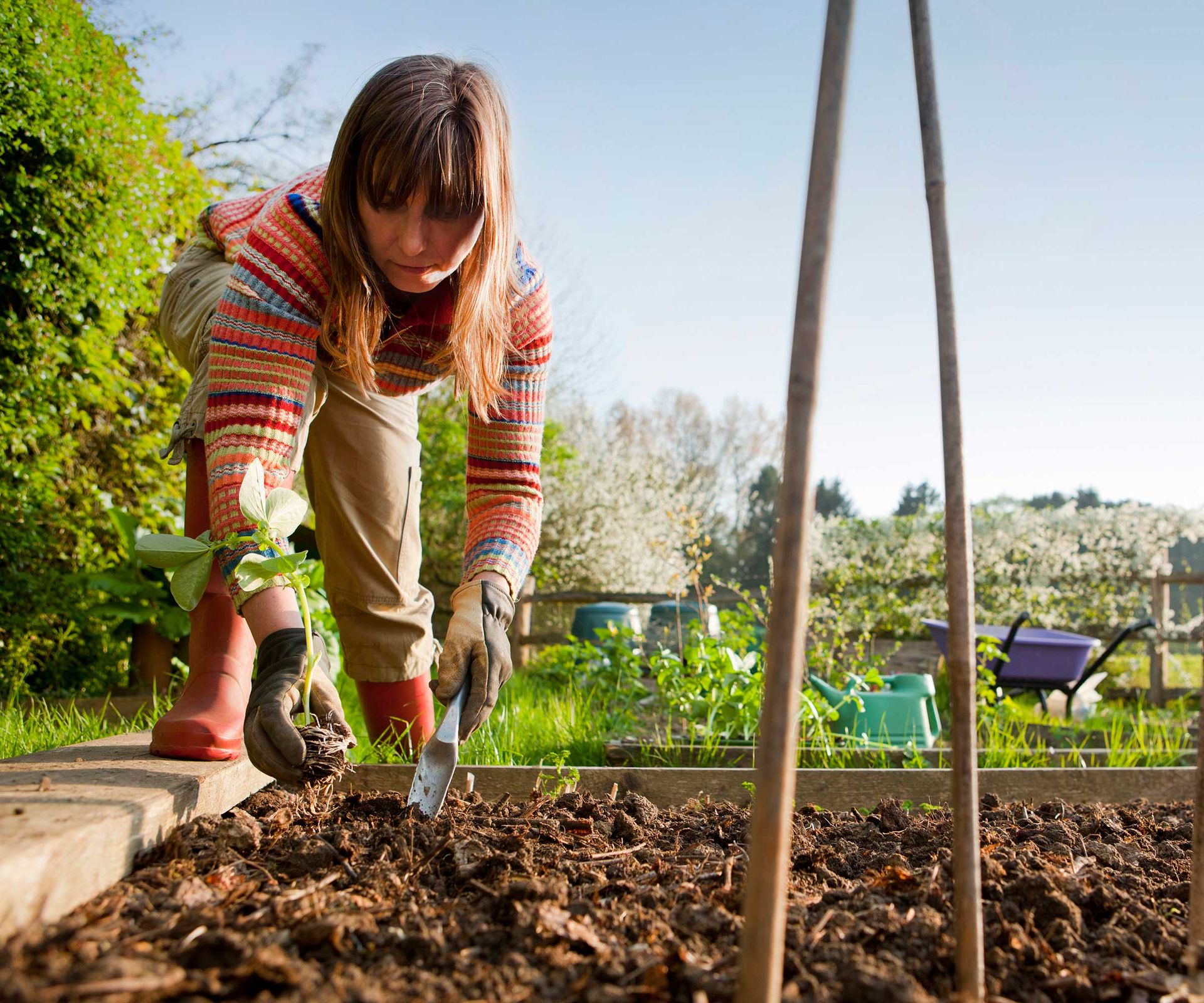 Growing a vegetable garden is a great way to eat healthier, spend more time outdoors, and spend less money at the farmers' market. Now's a great time to think ahead and decide which crops you'd love to grow yourself.
Map out an area – it doesn't have to be large – that can be dedicated to your grow-your-own endeavors. Then prepare the soil by weeding and digging over the beds with compost, or put together some large containers, ready for planting into.
There are plenty of really easy veggies suitable to beginners to grow, including lettuce, zucchini, and tomatoes. Once the soil has warmed up, you can direct sow some varieties straight into your outdoor beds or containers, while others can be started indoors. Growing a small herb garden is also super rewarding and will give mealtimes a boost.
3. Cozy up your outdoor seating space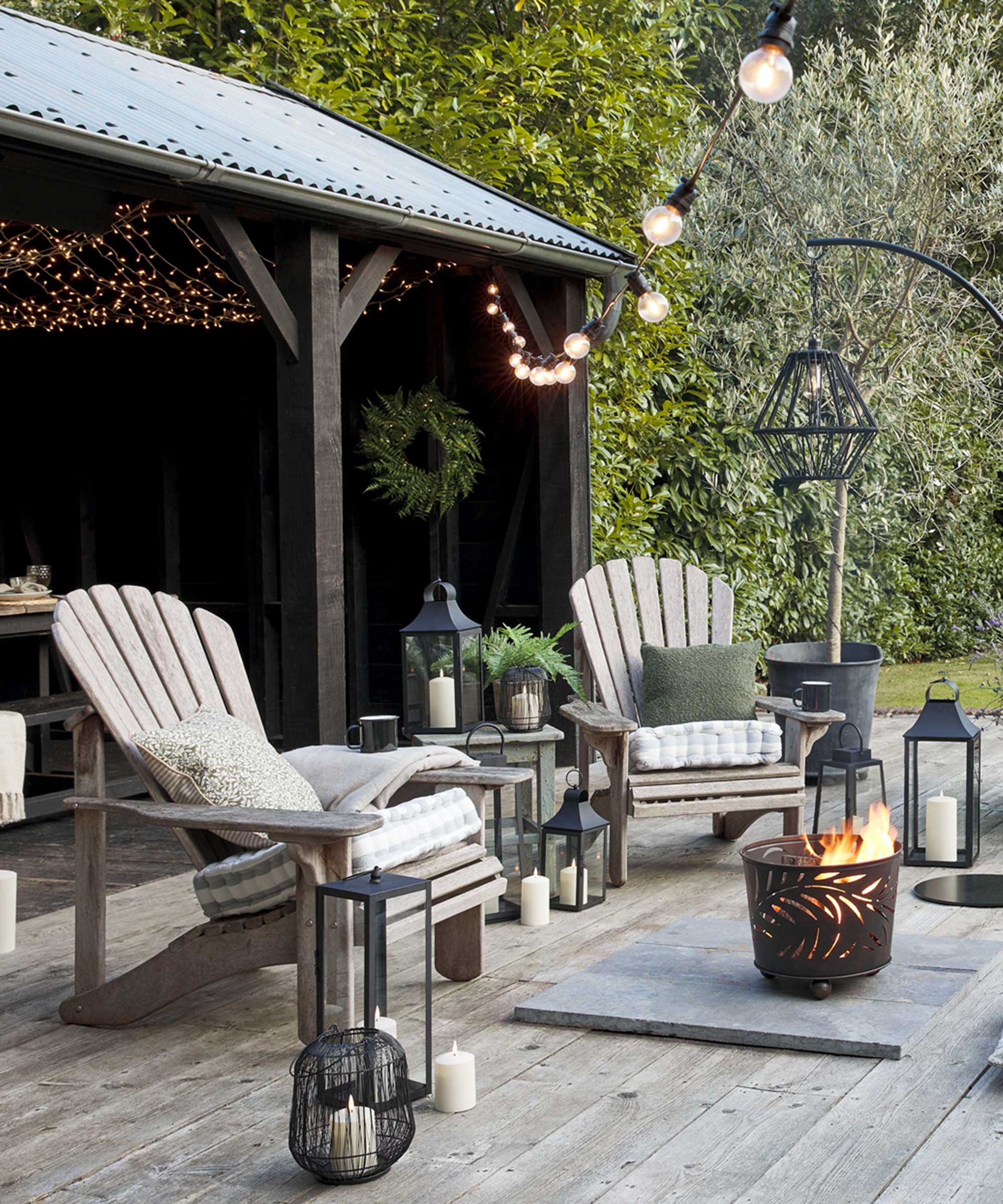 Suhail Patel, the founder of Luxury Screens, believes comfort and warmth are the core elements of the spring garden.
'Spring is the perfect time to be in your garden and prepare it for the seasons ahead,' she says. 'As the weather starts to brighten and we spend more time outdoors, think about using screens to create different areas for your garden.
'Lighting adds warmth to an outdoor space and enables you to make the most of spring evenings, and having an umbrella or shade sail over your outdoor sofas lets you make the most of the spring sun by providing shade when needed.'
If you don't already have one, spring is a great time to invest in an outdoor heat source. 'A fire pit or chiminea offer light, warmth and coziness on cooler spring nights, as well as a focal point,' says Jenny Shu, an expert from homes-services company Rezigo. I'm a big fan of this floral design, made from weathering steel, from Terrain.
4. Give furniture an upgrade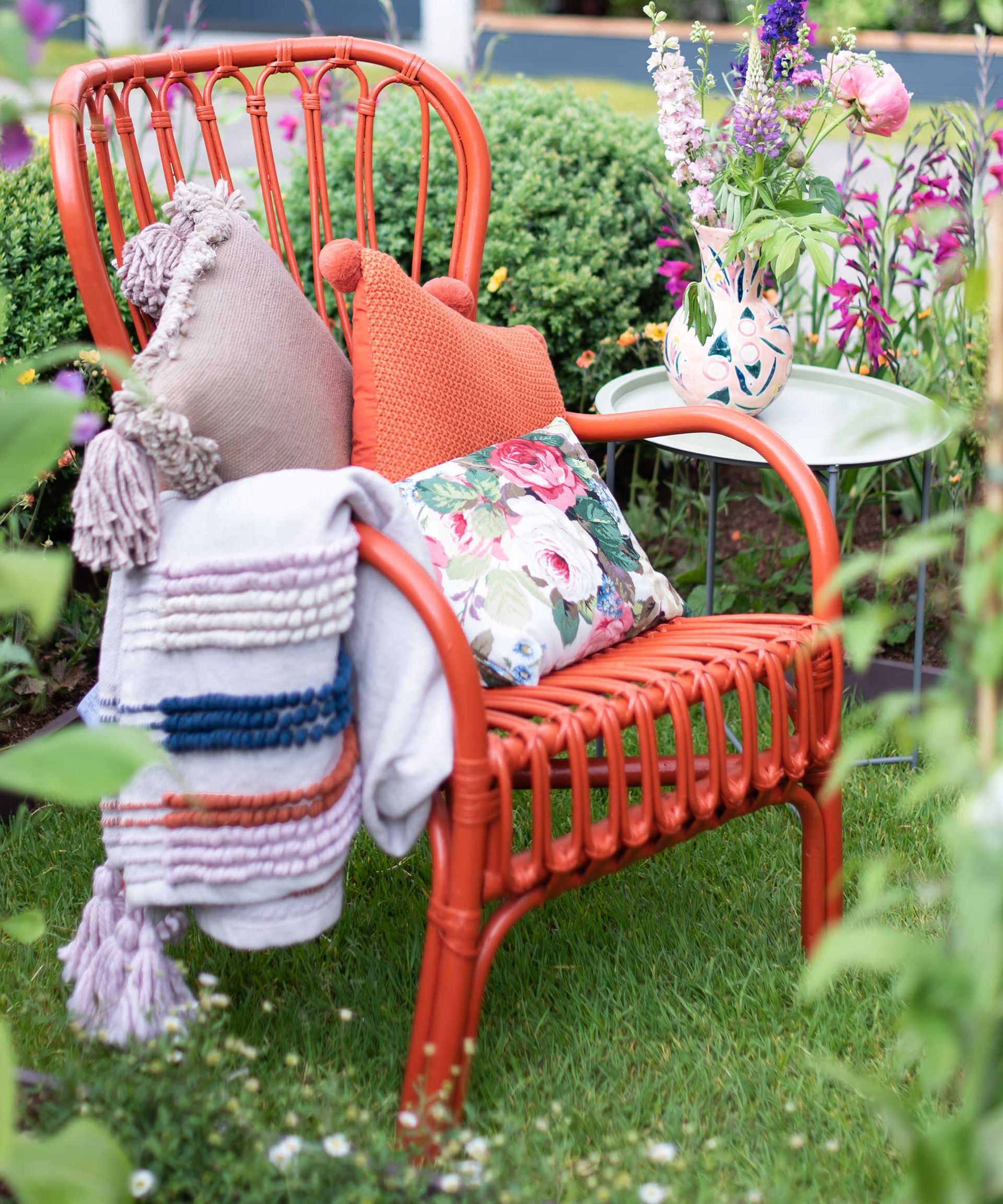 You can give your yard a new look without having to splash out on new patio furniture. All you need is a few hours on a sunny day and a tin of exterior paint, and your benches, tables, chairs and more can have a stunning springtime update.
'Natural, earthy colors such as beige, terracotta and olive green will provide warmth and comfort and a sense of nature this season,' says Jenny Shu. Alternatively, opt for pastel shades for a sugary-springtime theme that will continue to impress throughout the summer months. For something bolder, opt for a color pop of pink, coral, or cobalt.
Why stop at your furniture? Fences, pergolas, and even patios can be transformed with a lick of paint, too.
'An easy weekend activity that I highly recommend is painting an outdoor rug on your porch or deck,' reveals design expert Beth R. Martin. 'This project is very affordable and much more durable than a traditional outdoor rug. Even better, you don't need to be a master painter to make this look fantastic. I painted my deck last spring, and it looks just as good today.'
5. Update your plot with new outdoor textiles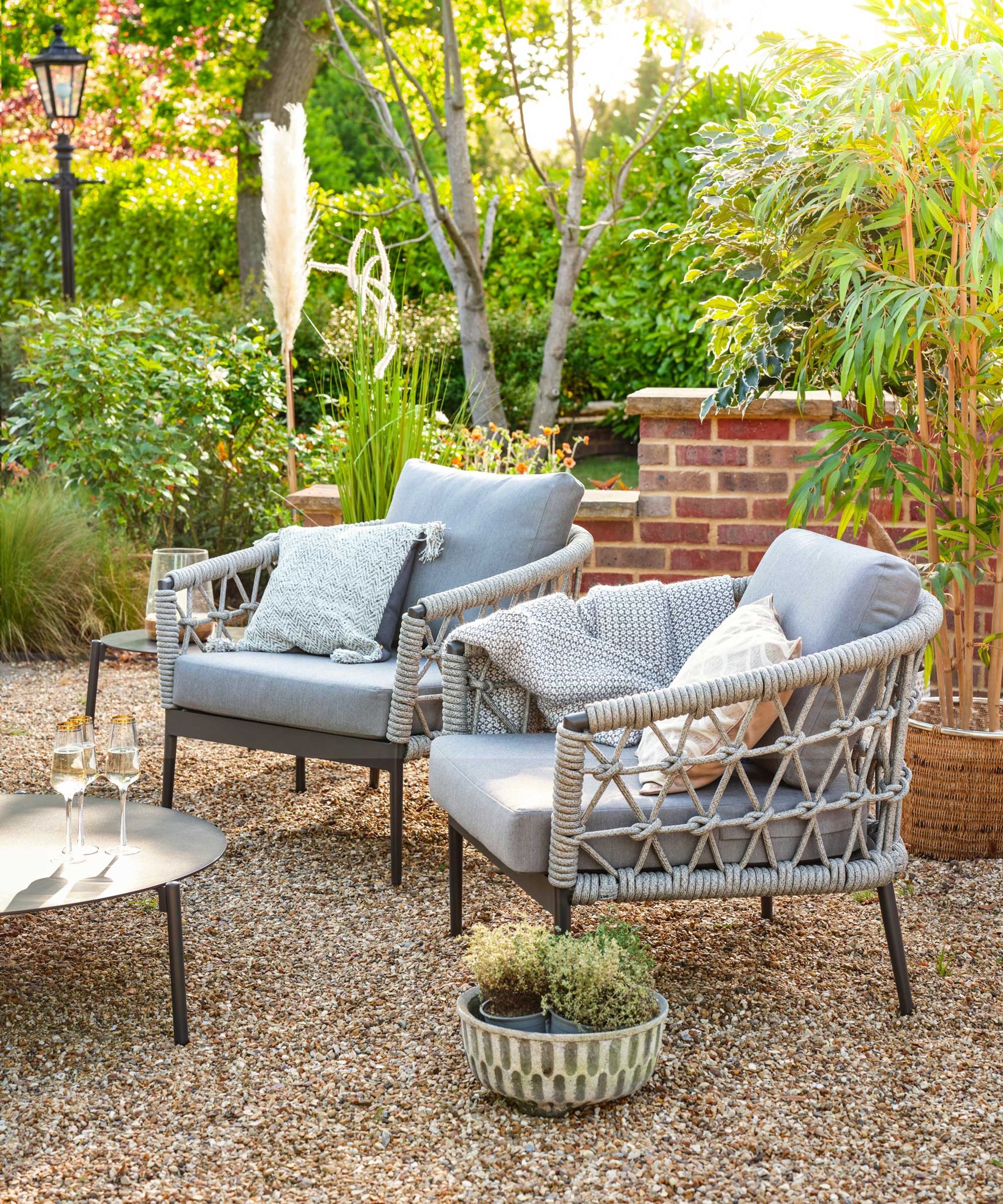 Details can make all the difference to an outdoor living space, so why not treat your furniture to some beautiful new throws and outdoor cushions? It'll instantly make your seating area more inviting to spend time in, especially when the evenings draw in. Personally, I love these geometric-design seat cushions and patterned indoor/outdoor rug, both from Anthropologie, for a colorful update.
Settle on a color scheme before you buy to curate a harmonious look, and remember to have some backyard storage on hand for non-waterproof styles in case of any spring showers.
If you're sticking with the textiles that you already have, learning how to clean outdoor cushions will ensure they're looking their best for the new season.
6. Cut flowers for bringing the sunshine inside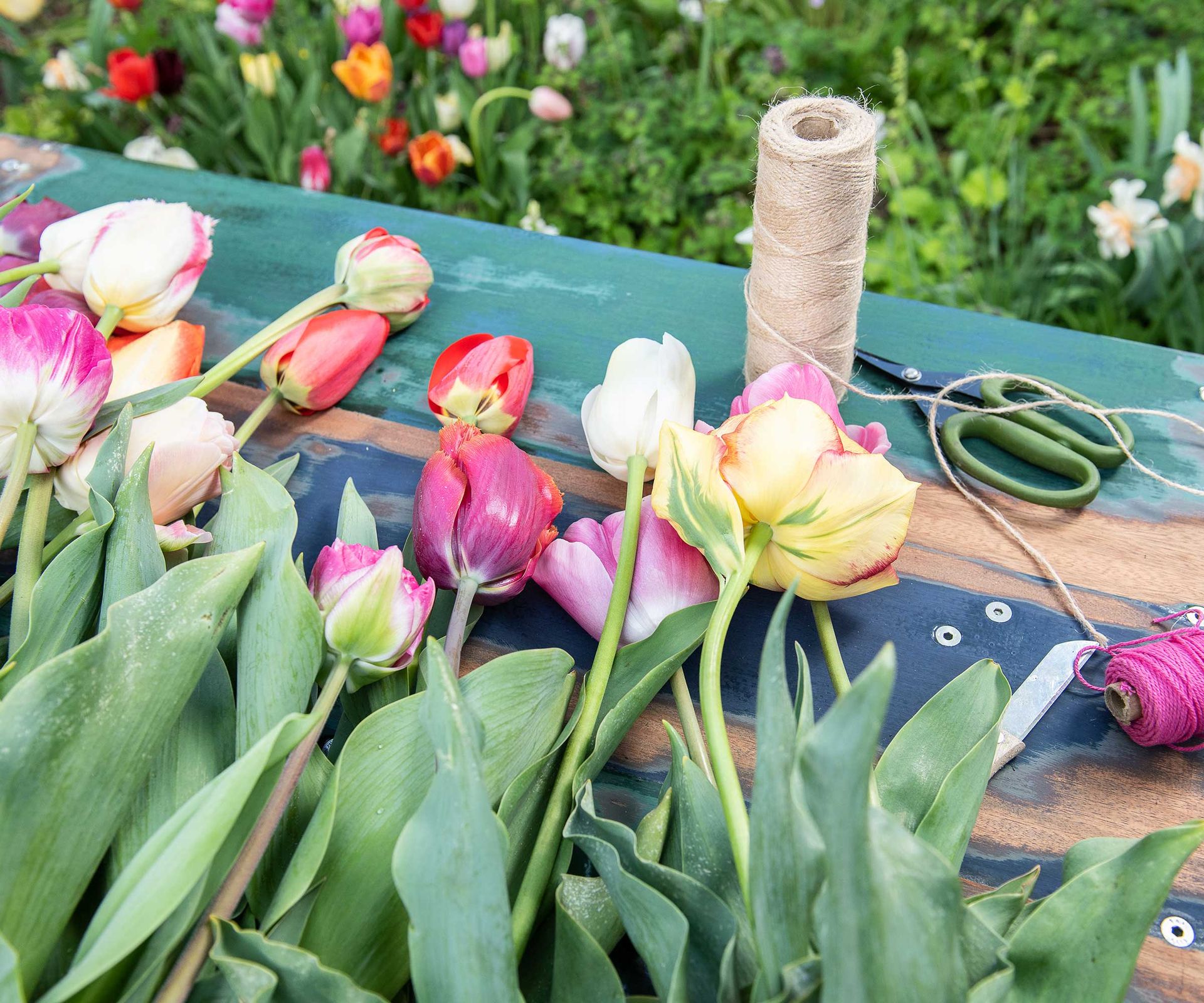 Spring-flowering plants bring an outdoor space to life, especially after the quieter months of winter. From cherry blossom and lilacs to aquilegias and tulips, if you've got an abundance growing outdoors, why not snip a few to brighten your interior, too?
Arranging flowers is wonderfully therapeutic and can truly transform a room. And many spring blooms will offer fragrance as well as beauty.
Let your creativity run wild – a large vase of forsythia brings a burst of sunshine to any sideboard or mantelpiece and a jug of tulips makes a vibrant centerpiece for a dining table. Meanwhile, a sculptural branch can make a statement in a hallway when adorned with paper decorations.
My top tip? If you don't have many blooms going spare outdoors, there are easy ways to bulk up your indoor arrangement. One is to use branches with attractive foliage or buds from your backyard shrubs. The other is to add sprigs of long-lasting blooms from your local florist, such as wax flowers or craspedia.
7. Celebrate the season with a backyard get-together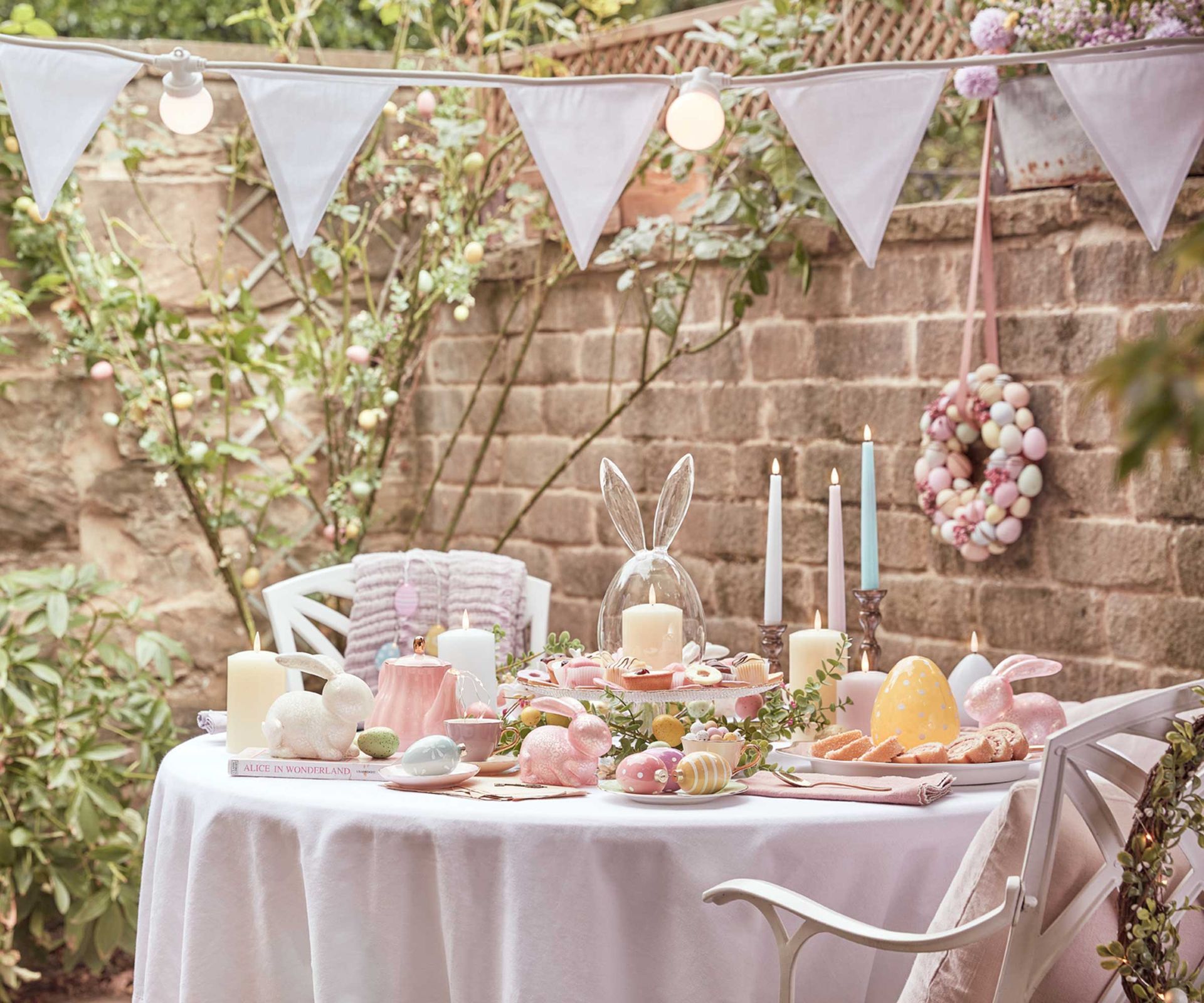 'Spring is the perfect time to get outdoors and enjoy some fresh air,' says Lina. And a wonderful way to do so is to plan a get-together with family and friends.
You could give it an Easter theme, complete with an Easter egg hunt, or stick to simply celebrating the season with pastel bunting, freshly-picked posies of blossom, pretty tableware, and platters of sweet treats.
'Whether you're hosting a garden party or simply having a family picnic, outdoor activities should be part of the fun. If you have some outdoor games such as badminton or croquet, these can be the perfect way to spend the afternoon,' adds Lina. This bocce set from Terrain will keep guests entertained.
You could also set up a hammock for a relaxation session, she adds.
8. Refresh your greenhouse or garden building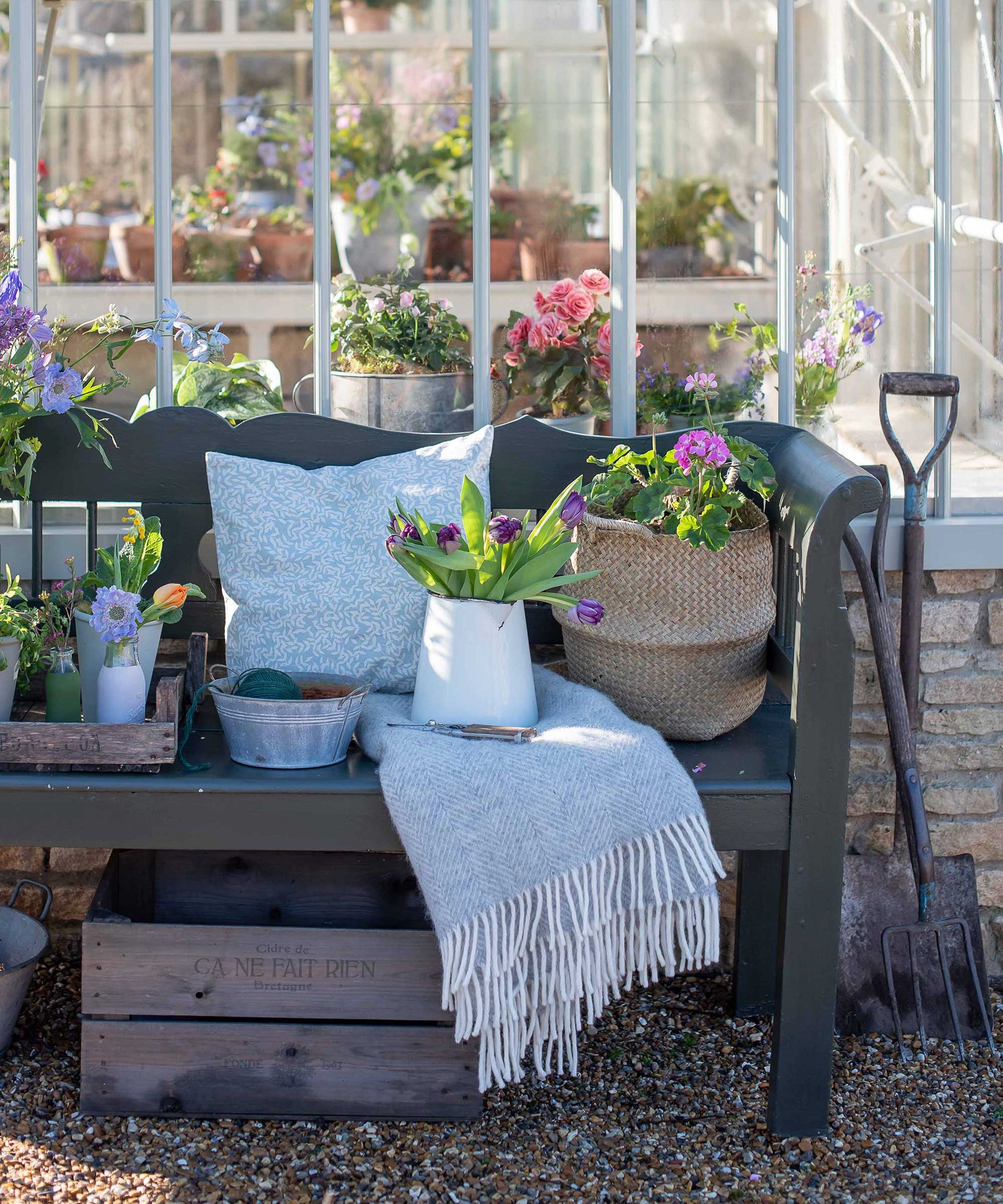 Decluttering and cleaning out your shed, greenhouse, or other garden building is a great job for spring, as you'll likely be spending more time in them in the coming weeks and months.
By sorting and cleaning your garden tools, they'll all be ready to use when you need them. And if you haven't already, now's a good time to invest in some storage solutions so everything can be put away neatly.
Floors and windows can be given a good clean, too. If you want to go a step further, you could turn a corner into a cozy spot for curling up with a good book, complete with lanterns, a comfy chair, and a small table for resting a coffee cup.
9. Welcome wildlife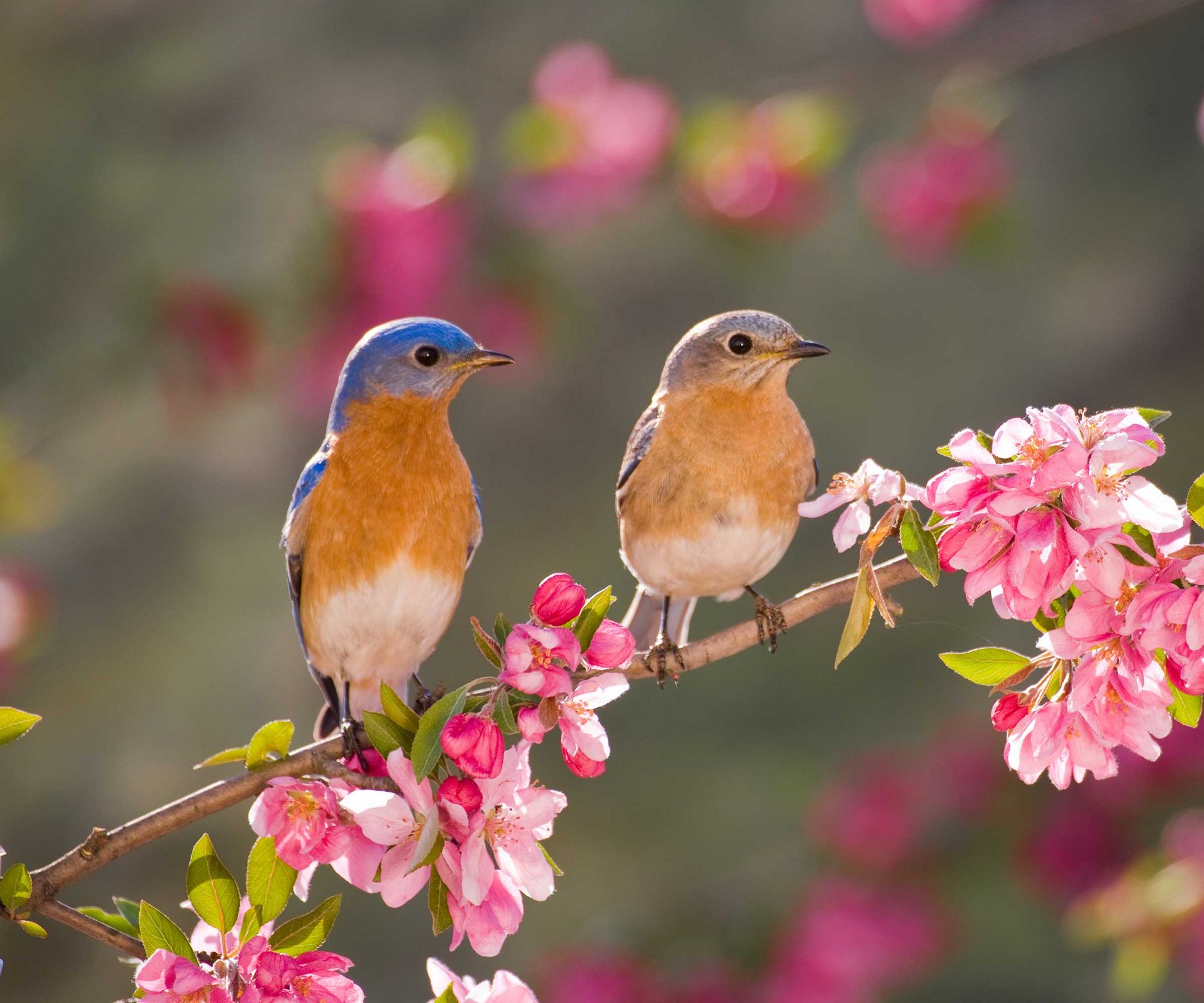 Setting out some bird feeders is a lovely way to welcome the new spring season into your yard, says Lotte Berendsen, the resident botanist of PlantIn app.
'These cheerful animals will make spring mornings feel magical and enchanted. You can easily DIY your own animal feeders, which can be a great activity to do with children and loved ones.'
Installing nesting boxes will also encourage feathered friends. I love this adorable recycled design made from seagrass from Terrain.
Planting pollinator-friendly plants, and perhaps siting a bug hotel, is another way to welcome wildlife to your plot.
Sign up to the Homes & Gardens newsletter
Decor Ideas. Project Inspiration. Expert Advice. Delivered to your inbox.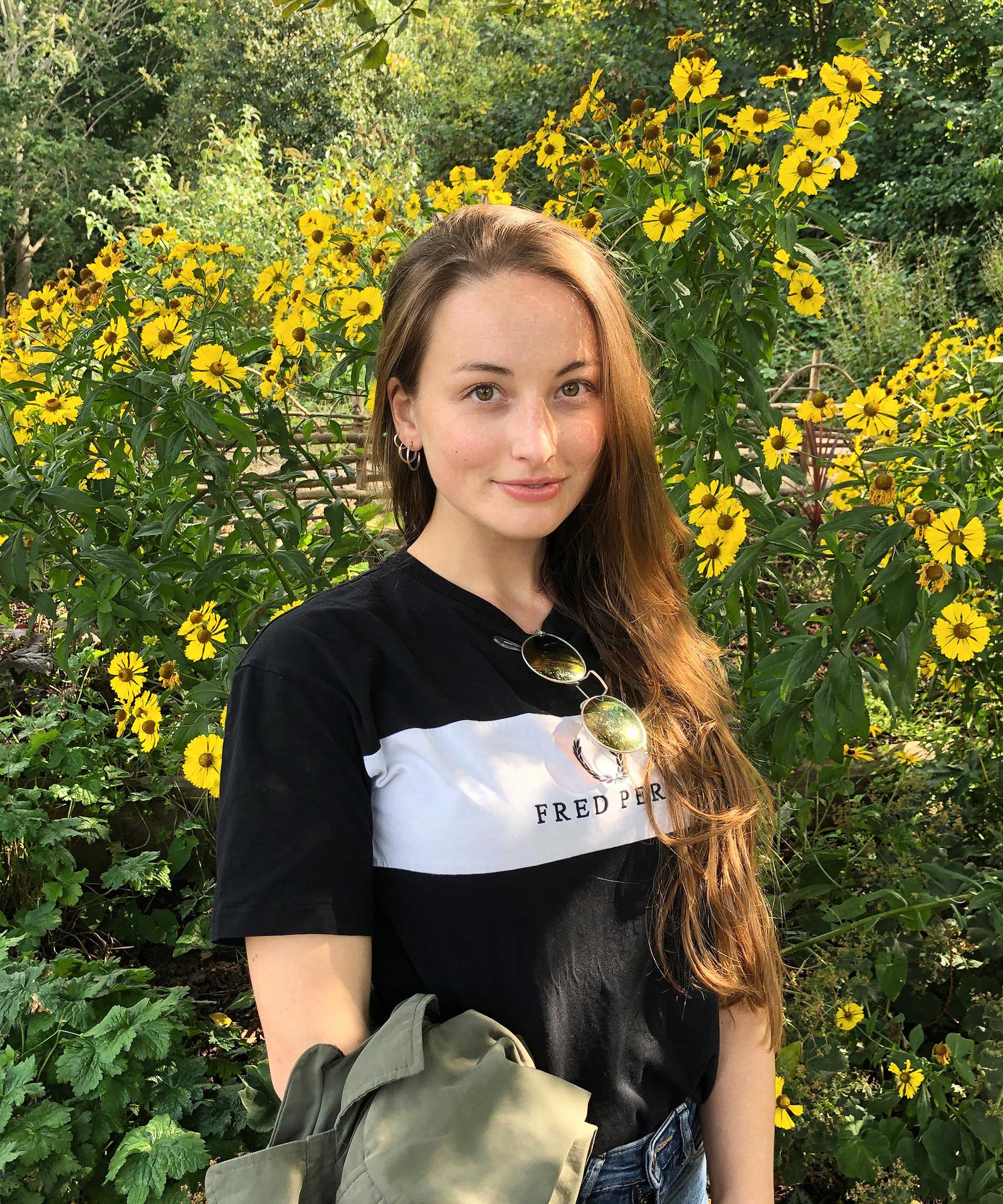 Freelance Gardening Writer
The garden was always a big part of Holly's life growing up, as was the surrounding New Forest where she lived. Her appreciation for the great outdoors has only grown since then; over the years, she's been an allotment keeper, a professional gardener, and a botanical illustrator. Having worked for Gardeningetc.com for two years, Holly now regularly writes about plants and outdoor living for Homes & Gardens.