Spring-flowering plants – 10 bright and beautiful picks from the experts
Celebrate the season with these favorites – whether that's in borders or patio pots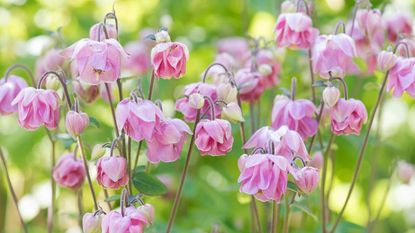 (Image credit: Tim Gainey / Alamy Stock Photo)
What better way to celebrate the arrival of warmer weather than to grow masses of spring-flowering plants in your backyard? After the quiet months of winter, their bright colors, wildlife-friendly benefits, and in some cases, their delicate scent can bring new life to an outdoor space – and there are plenty to choose from.
Spring flowers can be enjoyed no matter the size of your plot. Some are ideal for cheerful containers on a deck, patio, or even a window sill, while others make excellent additions to spring garden flower beds. Most make wonderful cut flowers too, to bring that sense of sunshine indoors.
I asked plant experts for some of their favorites, and alongside some of my own, curated a list of 10 of the best. There's something to suit everyone in this mix.
A former professional gardener and allotment-grower, Holly now spends her days writing about plants and outdoor living for Homes and Gardens, caring for her large collection of houseplants, and drawing her favorite blooms. Spotting spring flowers fills her with joy after the long winter months, and she particularly loves discovering new varieties of tulips to swoon over.
Welcome warmer weather with these 10 spring flowers
From ground-cover plants perfect for woodland schemes to flowering shrubs, give your garden a dose of spring cheer with these choices.
1. Tulips
Height: 6in-2ft
Spread: 4-6 inches
Hardiness: USDA 3-7
Best for: Spring bulbs
There are lots of beautiful spring-flowering bulbs, but for me, tulips take the crown. They dazzle with their myriad of colors and forms, from vibrant double-bloomers such as 'Backpacker', to the slender, elegant shapes of 'Clear Water' (both available from Burpee).
They like plenty of sun and well-drained soil. Plant tulips in late fall – which is later than most other spring-flowering bulbs – to avoid tulip fire disease.
They can work well in borders, but are also a favorite for pots. John Negus, an expert from Amateur Gardening magazine, suggests working bonemeal into the compost before planting. 'It breaks down into root-promoting phosphates over winter and nourishes growth in spring,' he says.
2. Daylilies
Height: 6in-5ft
Spread: 2-4ft
Hardiness: USDA 4-11
Best for: Low-maintenance perennial
Bryan Clayton, a Co-founder of GreenPal and a landscaping expert says that some of his go-tos for spring-flowering plants are early varieties of daylily.

'They are cost-effective, drought-resilient, and give off a beautiful yellow or orange bloom,' he says.

As spring perennials, you don't have to keep replanting them every year, he adds. 'The root systems on these plants grow stronger and stronger as the seasons go by, letting off more and more blooms each year. All you have to do is trim off the dormant leaves every winter and they come back like new every spring.'
3. Vernal witch hazel
Height: 6-10ft
Spread: 10ft
Hardiness: USDA 4-8
Best for: Fragrant flowers
Matthew is the Director of Horticulture for Environment & Planning, a division of the New York City Park's Department. In this role, he works to support horticulture, gardens and the gardeners of the agency, as well as the various native flora and fauna of New York City.
Matthew Morrow from NYC Parks chooses vernal witch hazel (Hamamelis vernalis) as one of his favorite spring-flowering plants.
'The word "vernal" means "of, or appropriate to spring" and sums up the flowering habit of this 6- to 10-foot, multi-stemmed understory tree or shrub,' he explains.
'It flowers in early spring anywhere between January and early March and is showy for three or so weeks. The flowers themselves are made up of three to four strap-like petals and are fragrant to a degree. On very cold days, the petals do what I wish I could do and roll themselves up into tight little formations to stay snug and warm. Cute – but not only cute, as this adaptive measure extends the bloom time of the plant.
'The colors can range from yellow to orange to copper to red,' he continues. 'The leaves of witch hazel are also a fine golden-yellow in the fall, adding greatly to the effectiveness of the shrub.'
4. Butterfly weed
Height: 2-3ft
Spread: 1-2ft
Hardiness: USDA 3-9
Best for: Pollinators
Wyatt Shell and David Levine are the Co-founders of My Home Park. They guide homeowners to restore habitats for pollinators and birds while beautifying their yards using all native plants.
'Butterfly weed (Asclepias tuberosa) offers a brilliant mid to late-spring show of vibrant orange blooms that will light up your garden,' they explain. 'This easy-to-grow perennial enjoys full sun and dry soils, grows to between just 1-2ft tall, and will thrive with little maintenance within its native range across much of the Central and Eastern United States.
'As its name suggests, butterfly weed will not only brighten up your flower bed, it will support many species of pollinators as well. As this is a species of milkweed, it will also support the endangered monarch butterfly which relies on this plant to feed its caterpillars,' they continue.
'To grow butterfly weed from seed, sow in the fall while the soil is still warm and gently stomp the seeds down into the soil. Alternatively, it can be easily grown from starter plants, which better allow for specific placement in your garden bed.'
These spring-flowering plants benefit from being drought-resistant – 'water sparingly until established and then allow the plant to brave the elements,' says Wyatt and David. They are deer-resistant, too. You can buy the plants from Nature Hills.
5. Primroses
Height: 6in
Spread: 6-18in
Hardiness: USDA 4-8
Best for: Adding color to containers
'Primroses add a splash of dainty color to your spring flower beds, and if you plant them in an ideal spot, they can come back year after year,' says Erinn Witz, the Co-founder of SeedsandSpades.com.
'Choose an area that gets partial shade and add lots of organic matter to the soil before planting your primroses,' she advises. 'There are many species of primrose, with varieties that can tolerate quite a bit of cold to those that are more delicate. Make sure to choose a variety that's suitable for your regional climate.'
6. Mayapple
Height: 1-1.5ft
Spread: 1ft
Hardiness: USDA 3-8
Best for: Ground-cover in woodland planting schemes
Another of Matthew Morrow's favorite spring-flowering plants is Podophyllum peltatum – otherwise known as mayapple.
'These shade-loving Northeastern native ground-cover plants have large, umbrella-like leaves that give an interesting texture to a shaded garden floor,' he says. They work well for woodland garden schemes.
'Though the single white bloom produced between these two leaves shows itself closer to May, the leaves begin their show in late March or April.
'This rhizomatous plant will populate a partial shade to shade area with gusto,' Matthew continues. 'However, as an ephemeral plant, it will die back in the summer, leaving space for companion plants like Solomon's seal, fern, or carex species.'
If you're looking for more blooms, hellebores also do well in shade, and come in a variety of hues.
7. Ranunculus
With their layers of frilly petals and bright candy-like shades, ranunculus are lovely for containers, flower beds, or the cutting garden.
If your region is warm enough (hardiness zones 8-10), plant the corms in fall for spring blooms. Otherwise, they can be planted in late winter to early spring under cover – flowers will appear around 90 days later. Ensure the soil is well-draining and they get plenty of sun.
They are great plants for pollinators. Deadhead them as the blooms fade.
8. Forsythia
Height: 3-8ft
Spread: 4-12ft
Hardiness: USDA 5-9
Best for: Prolific flowers
Well-loved for their glorious explosion of sunshine-yellow blooms, these fast-growing shrubs – available from Nature Hills – are guaranteed to liven up the springtime yard.
With various varieties to choose from, they can be grown as hedging plants or as solo specimens, and are easy to care for. They like moist but well-draining soil, in sun or part shade.
Due to their rapid growth rate, pruning is needed to keep them neat and compact – although some gardeners prefer the wilder look. If you do decide to trim yours, it should be done after the spring flowers have finished.
9. Pansies
Height: 6-9in
Spread: 9-12in
Hardiness: USDA 7-10
Best for: Spring window boxes and hanging baskets
'Pansies come in a gorgeous color array that can add a bold touch to the usual soft spring shades,' says Erinn Witz. They are an especially good choice for colder climates – pansies can withstand frost and even a light snow, she adds. They make pretty additions to spring window boxes.
'Pansies are excellent container plants, though they can grow happily in the ground as well. Plant your pansies in well-draining soil, and water often enough to keep the soil consistently moist. Pinch off spent blooms to keep your plants producing fresh blossoms all spring.'
A good range is available from Burpee.
10. Columbine
Height: 6-12in
Spread: 6-24in
Hardiness: USDA 3-8
Best for: Intricate flowers
'These lovely plants come in various shades, including lavender and a pink-yellow mix,' says Erin. 'Columbine produces dainty flowers that bloom at the tips of thin stalks, so they're perfect for adding some height to your spring garden.'
Erin explains how these spring perennials, also known as aquilegia, do best with morning sun and afternoon shade, and prefer well-draining soil. They're good for pollinators while being deer-resistant, and slot in well with a cottage garden planting scheme.
Sign up to the Homes & Gardens newsletter
Decor Ideas. Project Inspiration. Expert Advice. Delivered to your inbox.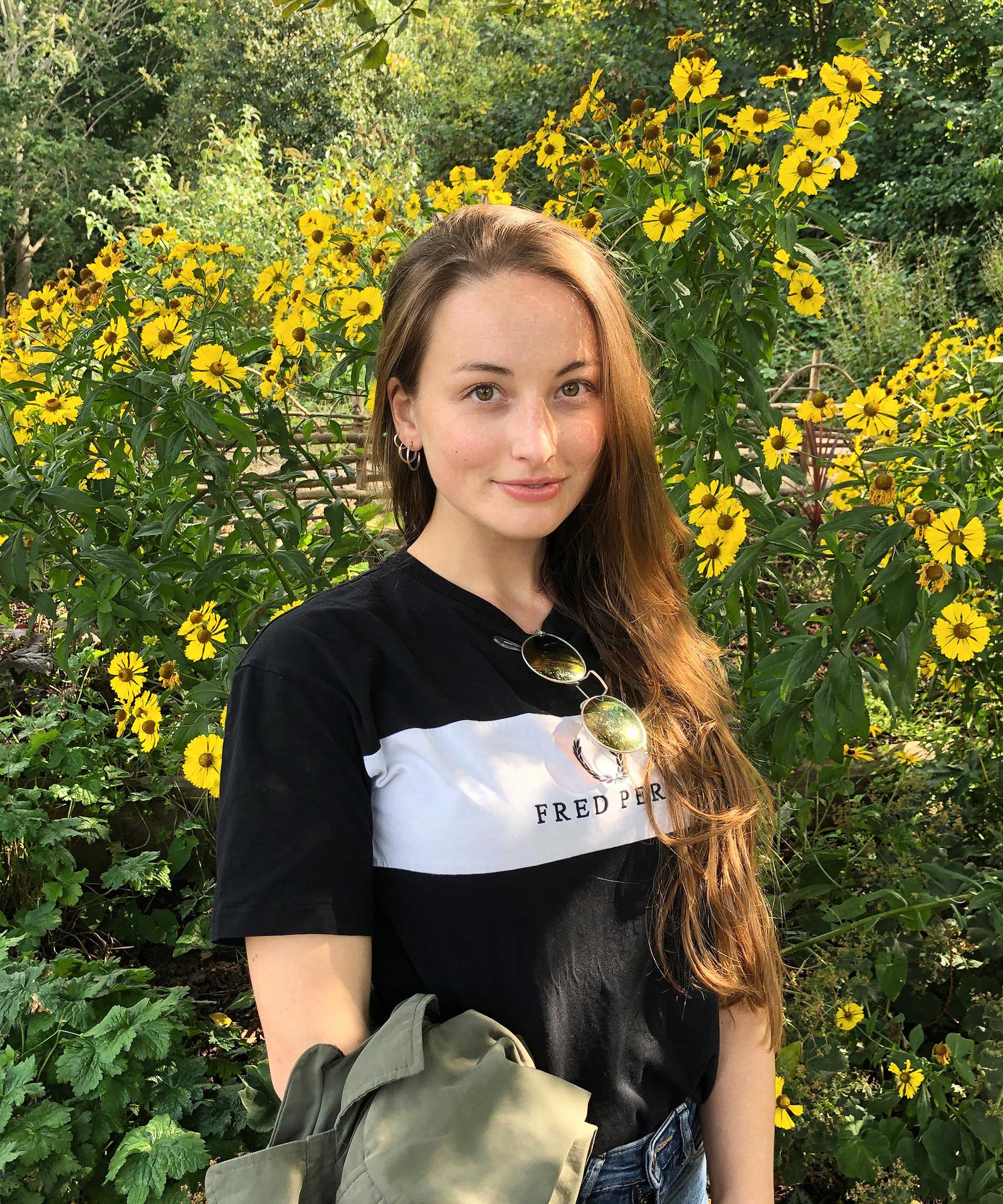 Freelance Gardening Writer
The garden was always a big part of Holly's life growing up, as was the surrounding New Forest where she lived. Her appreciation for the great outdoors has only grown since then; over the years, she's been an allotment keeper, a professional gardener, and a botanical illustrator. Having worked for Gardeningetc.com for two years, Holly now regularly writes about plants and outdoor living for Homes & Gardens.