Best flowering shrubs – 13 blooming choices to add to your garden
These best flowering shrubs will add color, fragrance and year round interest to gardens of all sizes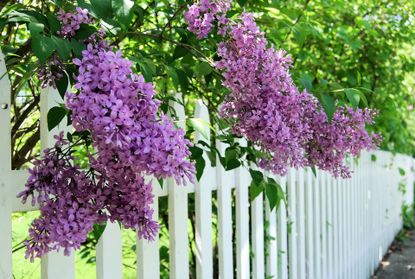 (Image credit: Getty Images)
Among the best flowering shrubs are options that bloom at different times of the year, that catch the eye with their statement flowers, or stop you in your tracks with their beautiful fragrance.
As well as offering color and interest, they may also bring interesting leaf shape and changing colors and unusual forms that will only add to the character of your backyard ideas.
From big blousy blooms, to smaller, more dainty additions add another dimension to your garden design with the best flowering shrubs. It is, however, important to consider the size the plant may grow to when adding a flowering shrub to your garden. Ensure that there is space for it, and that it will not swamp surrounding plants.
Luckily, there is a range of evergreen shrubs and deciduous varieties that can become long lasting features of gardens large and small.
The best flowering shrubs
Whether you are looking for fast growing shrubs to quickly create a verdant, private outdoor space, or simply have a gap to fill in your flower bed ideas, there's no doubt that shrubs that have pretty, scented blooms will bring you the most joy – and please wildlife, too.
'All around the country, you will find gardens that fit many different spaces and fulfil many different tasks, so choosing the best flowering shrubs for your space is important. Always plan with the future in mind, – this usually means planning for the size of the shrub in 10 years,' says David Angelov, founder of PlantParenthood.
These are the best flowering shrubs to plant in your backyard.
1. Best flowering shrubs for large blooms
The Mountain laurel, Kalmia latifolia, is a wonderful flowering shrub with large, evergreen leaves that creates a beautiful 10 feet crown.
It produces large white and pink flowers in June and July, depending on the hardiness zone where you live. The plant is often thought of as a shrub for shade, but it tends to be happier and grow better in part to full sun,' says Kathleen Connolly, ecological landscape designer and founder of Speaking of Landscapes(opens.
Mountain laurel is native to the eastern third of the US and southern Canada.
'Young shrubs are somewhat susceptible to deer browse, although mountain laurel has good deer resistance as it matures. Once established, it can tolerate drier sites,' Kathleen adds.
2. Best flowering shrubs for height
Rosebay rhododendron, Rhododendron maximum, is a tall flowering shrub that displays large white flowers in July.
'In most locations, the American Rosebay can grow to 15' feet, and in some locations can even reach 30 feet,' says Kathleen.
Rosebay rhododendron prefers part to full shade, and moist, acidic soil. Like mountain laurel, young plants are somewhat susceptible to deer browse, but deer resistance increases as the plant matures. There are other flowering shrubs that are deer resistant plants if this is a concern in your backyard.
3. Best flowering shrubs for sweet fragrance
An easy to grow shrub with pretty, small, sweetly smelling flowers is the osmanthus.
This evergreen flowering shrub can grow well in many different soil types and in sun to shade.
Commonly known as sweet olive, osmanthus has thick holly like leaves, and is an excellent woodland plant.
4. Best flowering shrubs for a statement display
It is undeniable that hydrangeas make for a stunning addition to the garden and no list of the best flowering shrubs would be complete without them. We think they are wonderful, low maintenance shrubs for the front of the house, too. Characterized by their beautiful mop-head blooms, hydrangeas can provide your yard with a showstopping display of color throughout the summer months.
'These shrubs are absolutely stunning, and they are one of a few plants that can be grown in most climates,' says Shannon Bernadin, CEO of The African Garden. 'They mostly prefer to soak up the sun for a few hours of the day, but some are able to tolerate partly sunny conditions.'
When it comes to choosing a variety of hydrangea, you are spoilt for choice. 'The top choices in hydrangeas are the Nikko Blue, which has dinner plate size deep blue snowball blooms all throughout the summer months,' recommends Tammy Sons, founder of TN Nursery. 'The Pee Gee hydrangea is also a favorite shrub. It is hardy in the moderately warmer zones of 6 to 9 and has large vibrant white blooms in mid-summer. Plus it is a relatively low maintenance shrub, making it great for a wide variety of gardens.'

5. Best flowering shrubs for cottage gardens
A timeless addition to the garden, roses are undoubtedly one of the best flowering shrubs. Their beautiful blooms, whether single or double, add color, character and perfume to your plot – plus they will keep flowering from mid-summer through to the first frosts.
Unlike traditional roses that grow vertically on straight stems, shrub roses have a more spreading shape which can be trained into a standard bush or interwoven to create a hedge. They are also more compact and as such can be grown successfully in pots, as such they are a great addition to container gardening ideas.
Of course, no cottage garden would be complete without a shrub rose. However, the single petal varieties are also a great addition to your wildlife garden ideas as they are some of the best flowers that attract bees.
6. Best flowering shrub for privacy
If you're looking for the best flowering shrubs for providing privacy, then cherry laurels are a great choice. An evergreen shrub, it will provide privacy year-round, while in spring, it hosts an array of beautiful white blooms which are also a great choice for attracting pollinators to your garden.
'Cherry laurel hedges are the perfect choice for gardeners interested in adding privacy and beauty without sacrificing either. They can grow quickly or slowly, depending on how much sun you want them to receive,' says Emilly Barbosa Fernandes, expert small space gardener and consultant at HouseGrail. 'These evergreen shrubs bloom with white flower spikes between April and May which will then be followed by black fruit that is great for feeding birds in winter.'
7. Best flowering shrub for the front of the house
Forsythia shrubs are characterized by the profusion of yellow (or white) blooms that erupt in early spring. It is these beautiful blooms that make forsythia one of the best flowering shrubs.
'Easy to grow and maintain, forsythia is a bush form shrub that reaches heights up to 8 feet at maturity,' says Tammy Sons. 'Hardy in zones 5 to 9, this is a family favorite because of its ability to live for many decades and is one of spring's first blooming shrubs.' This also makes it an excellent addition to low maintenance garden border ideas.

8. Best flowering shrub for small gardens
This dainty shrub makes for a stunning addition to any garden. One of the best flowering shrubs, potentilla's blooms range from vivid reds and burgundies through to peaches, yellows and white depending on the variety you select.
The perfect cottage garden plants, it is a pretty shrub that adds cover and character in equal measure. With low nutrition and water requirements, it is also great for dry gardens and rock garden ideas.
As a relatively small shrub, reaching a mature height of 60cm and spread of 40cm, potentilla are ideal for adding to herbaceous borders. If you are looking to add potentillas to your garden, make sure you find out how to plant a cottage garden border for greatest effect.
Potentillas also make for excellent cut flowers, adding a naturalistic look to your vase. When planning a cut flower garden, adding some of the best flowering shrubs will add hardy interest to your garden.
9. Best flowering shrub for long blooming
One of the best fast-growing hedges, lilac is also one of the best flowering shrubs for privacy as it will quickly fill in gaps in your garden. 'These fragrant shrubs can grow up to 15 feet which you can groom at any height you want,' says Alice Hayward, CEO at Our Daily Homestead.
'These best flowering shrubs need a sunny spot with fertile, humus-rich, well-drained soil,' says Period Living garden expert Leigh Clapp. Fairly hardy, lilacs can grow in zones 3 through to 7 and when planted in the right conditions will grow approximately two feet per year.
If you're looking for a long-flowering lilac, then the Bloomerang lilac shrub is a great choice. While the majority of lilac shrubs only flower once per season, the Bloomerang variety has two flowering periods, one in the spring and one in the late summer.
10. Best flowering shrub for fall flowers
While it is easy to pick the best flowering shrubs for spring and summer, finding a flowering shrub to bring interest to the fall garden requires a little more thought. One of the best flowering shrubs for fall blooms is Ceratostigma. Characterized by its eye-catching blue blooms and red and purple leaves, it will certainly stand out in your plot.
A herbaceous perennial, Ceratostigma can be grown in a wide variety of soil types, from chalk and sand through to clay and loam, though it prefers moist, well-drained soil. Opt for an evergreen variety so that you can enjoy its red and purple leaves throughout the fall and winter months.
11. Best flowering shrub for winter interest
If you are in search of the best flowering shrubs to add winter interest to your garden, then mahonia is the perfect choice. While the rest of the garden appears to be asleep, mahonia is springing to life, bringing with it a profusion of bright yellow blooms – it is no surprise that it is one of the best winter flowers.
'This shrub blossoms bright yellow flowers in the winter, which is a great way to add a happy spot of color when the weather is dull and gray. After they flower, dark berries emerge,' advises Jeremy Yamaguchi, CEO of Lawn Love. 'These shrubs do best in areas with shade.'
12. Best flowering shrub for bees
Lavender is a staple of any plot and though small in size, it packs a punch, bringing with it beautiful purple flowers and an iconic scent.
These aromatic herbs are particularly loved as a part of cottage garden ideas. 'Lavender can grow about one foot in height, but the blossoms are two inches wide and are a great choice if you're looking for flowers that attract bees. When established, they are drought tolerant, but do best when not in full sun,' says Lindsey Hyland gardening expert and the founder of Urban Organic Yield.
If you want to add these pretty cottage garden plants to your plot, then you need to make sure that you know how to grow lavender and how to prune lavender to keep it looking its best.
13. Best flowering shrub for a statement
Characterized by their beautiful blooms, azaleas are a statement shrub in any garden. One of the best flowering shrubs for Victorian garden design, azaleas bring with them a grandeur that will elevate any flower bed.
'Another great flowering shrub, azaleas feature glossy green leaves and flowers in gorgeous colors including pink, purple, white, and peach. Some azalea shrubs will even re-bloom,' says Shannon Bernadin.
There are also lots of azalea varieties that are native to the US so they are a great option if you prefer to keep your plot filled with native species.
What is the best flowering shrub?
What is the best flowering shrub for your own garden depends on several factors.
It is important that your shrub is the right fit for your space. You need to select a shrub that will grow into the area in which you plant it, rather than instantly filling its plot. If you are growing a shrub as part of container gardening ideas, make sure you repot your shrub as soon as you have purchased it to prevent it becoming pot-bound, which will severely impact the shrub's ability to produce flowers.
The second is your priorities – knowing these will help you choose the best flowering shrubs for your plot. Ask yourself: do you want winter interest, or a shrub that will be the star of a summer cottage garden border? Alternatively, are you looking for the best flowering shrubs for providing food or shelter for wildlife? The answers to these questions will quickly determine the best flowering shrubs for your garden and will ensure that the shrub you purchase is something that you will love.
'Another factor in selection is whether you want to stick to something native to your region or bring in foreign regional plants. I tend to stick with native plants because they are less work to upkeep in the long run with watering and pruning,' continues David Angelov, and native options are better for a sustainable garden.
However, foreign shrubs, so long as they are not invasive in your area, can add diversity and interest, and are particularly valuable if you're looking to achieve tropical garden ideas.
Which flowering shrubs bloom the longest?
Some varieties of azaleas and lilacs, such as Encore azaleas and the Bloomerang lilac, are flowering shrubs that bloom the longest. Both of these flowering shrubs have two flowering periods, the first is in the spring, when the blooms are produced on last year's growth. Then after a brief period of growth throughout May and June, these flowering shrubs then re-flower from July to September.
What is the easiest flowering bush to grow?
Potentilla is one of the easiest flowering bushes to grow. Originating from subarctic regions, it is a very hardy shrub and has very low nutrient and water requirements.
'With little to no maintenance needed these drought tolerant shrubs produce pretty cup-shaped blooms flower from April right through until September. They are also great for suppressing weeds, making them ideal groundcover plants,' say the horticultural experts from Thompson & Morgan.
Sign up to the Homes & Gardens newsletter
Decor Ideas. Project Inspiration. Expert Advice. Delivered to your inbox.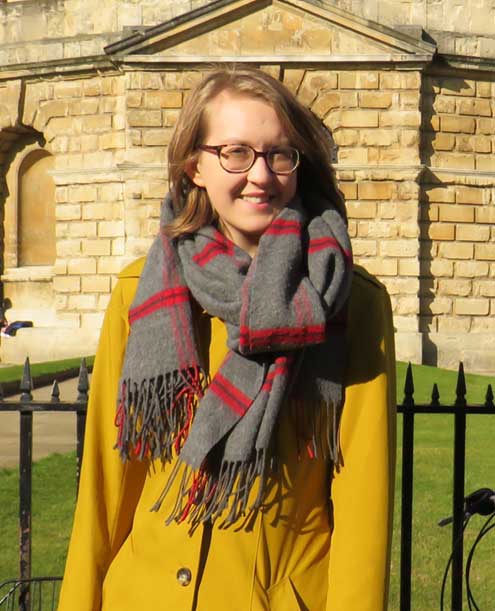 Content Editor and Sub-editor
Having graduated with a first class degree in English Literature, Holly started her career as a features writer and sub-editor at Period Living magazine, Homes & Gardens' sister title. Working on Period Living brought with it insight into the complexities of owning and caring for period homes, from interior decorating through to choosing the right windows and the challenges of extending. This has led to a passion for traditional interiors, particularly the country-look. Writing for the Homes & Gardens website as a content editor, alongside regular features for Period Living and Country Homes & Interiors magazines, has enabled her to broaden her writing to incorporate her interests in gardening, wildlife and nature.
With contributions from