Best fast-growing shrubs – 10 speedy shrubs to grow in your backyard
These best fast growing shrubs will soon fill your garden with color, texture, foliage, flowers and interest if you're after quick results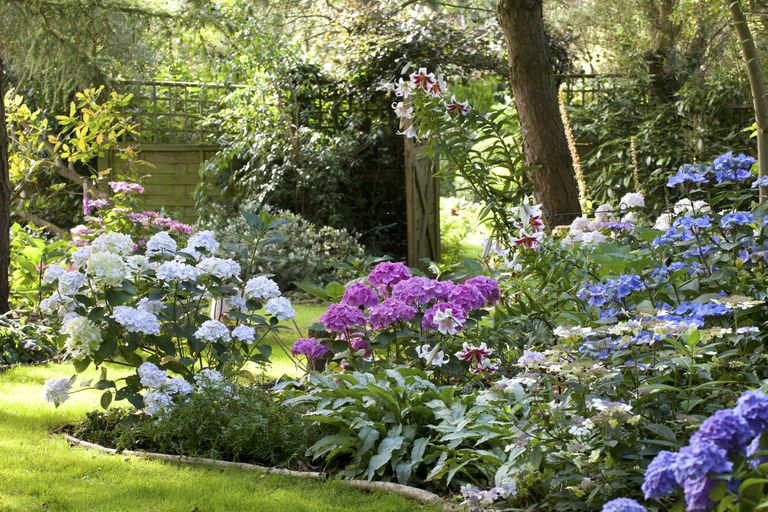 (Image credit: Leigh Clapp)
By including some of the best fast growing shrubs in your planting plans, you can enjoy the fruits of your gardening labors sooner than you might think.
Gardening requires a degree of patience, but often we are eager to fill our backyards with color and interest as soon as we can. You might also be keen for evergreen shrubs and plants to establish quickly for reasons of privacy or shade.
Perfect for complementing other garden features, these best fast growing shrubs can suit a variety of spaces, from sunny spots to shady gardens; small back yards and patios, to generous plots.
Best fast growing shrubs to plant
Even the best fast-growing trees might require more attention and care than others, but on the whole, the fast growing shrubs are fairly self-sufficient and will only need a touch of pruning or feeding now and again.
1. Best fast growing shrub for privacy
The glossy leaved evergreen schip laurel, or cherry laurel – Prunus laurocerasus 'Schipkaensis' – is a popular shrub that can be used for fast-growing hedges.
'This evergreen will easily grow into tall and narrow hedges, and only needs pruning once per year, with occasional shaping if necessary,' explain the experts at Instant Hedges .
It has a fast growth rate, reaching up to 2 feet in a year, so is one of the best fast growing plants for privacy that can be used among other garden privacy idea.
It grows well in hardiness zones 6-9, prefers dappled to full shade, but can cope with a range of soil types, so is a versatile choice for establishing a dense hedge quickly.
For added interest, 'in the spring, the schip laurel produces attractive stalks of aromatic white flowers, and red berries in winter,' explain the Instant Hedges experts.
2. Best fast growing shrub for changing leaf color
Low maintenance evergreen photinias are one of the best fast growing shrubs – or can be trimmed to become an attractive fast-growing tree, added to which 'the green foliage turns red in the spring, summer or fall,' explains Jeremy Yamaguchi, CEO of Lawn Love.
Quick growing, the evergreen shrub can either be used as a standout feature, to serve a supporting role in your garden, including use as a hedge for privacy or to separate garden areas, or for flower bed ideas.
'Clusters of small white flowers in the spring or summer are then followed by red berries,' adds Jeremy.
Photinias require minimal pruning, but the occasional trim in spring or summer will help to promote dense growth and maintain a good overall shape in the shrub.
These fast growing shrubs will grow well in full sun or partial shade, but prefer clay, sand, or loam soil that drains well.
3. Best fast growing shrub for wildlife
The mostly pink, magenta and purple conical shaped flowers of buddleja are a favorite of pollinators, so excellent to include as one of your wildlife garden ideas.
'This hardy deciduous shrub has beautiful, fragrant flowers in the summer and grows 3 to 6 feet high. Buddleja prefers moist soil in full sun or partial shade,' explains Lindsey Hyland, gardening expert at Urban Organic Yield.
Vigorous growers, buddlejas are easy to grow and maintain. They are also known as the butterfly bush, so if you want to know how to attract butterflies, planting one of these best fast growing shrubs in your garden would be an excellent first step.
4. Best fast growing shrub for bright spring color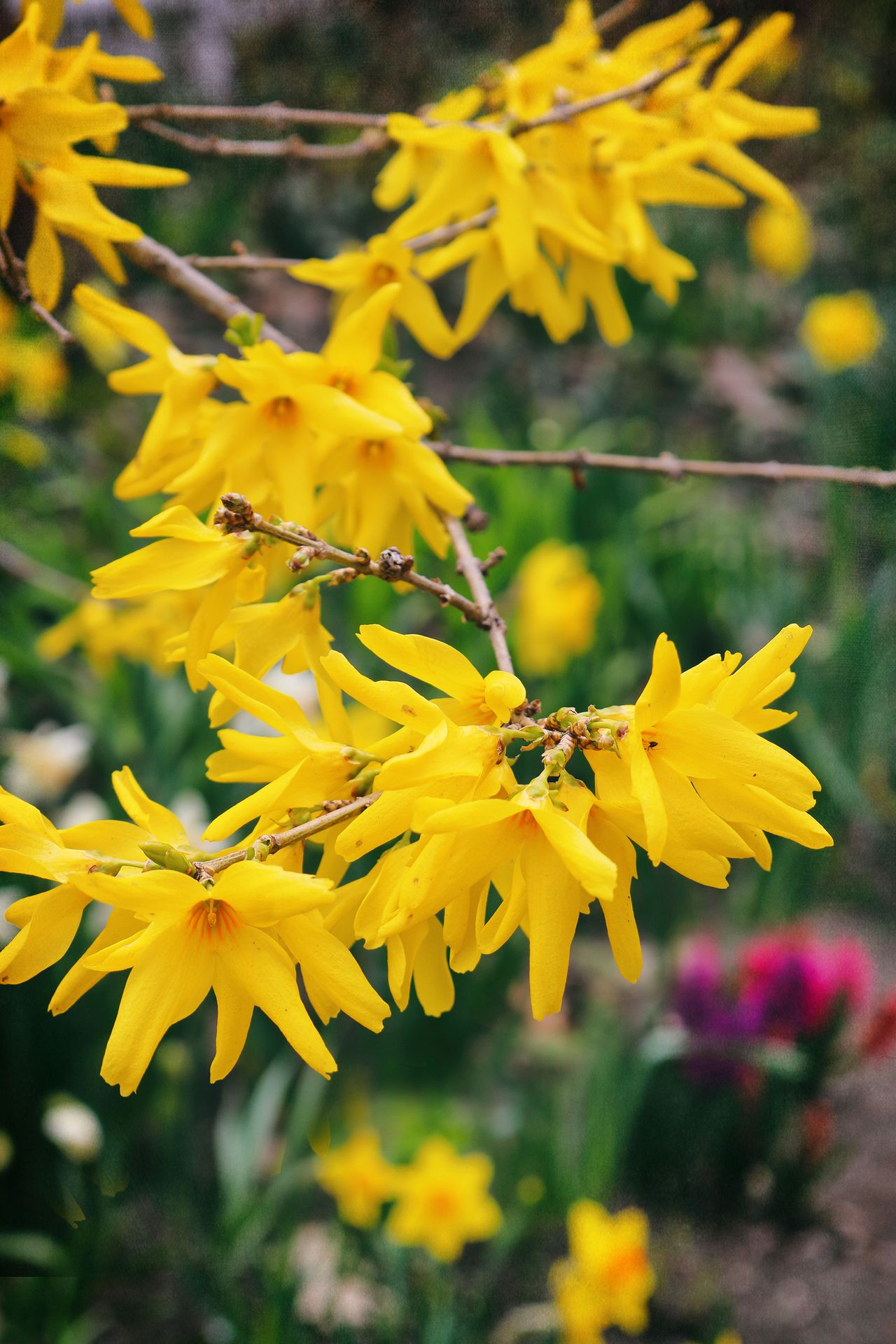 Low maintenance and fast growing – growing at least one foot a year – forsythia can tolerate a wide array of growing conditions so are one of the best fast growing shrubs for versatility, as well as their spring blooms.
'These yellow-flowering beauties blossom in the spring and are straightforward to care for and nurture,' explains Ellen of Outdoor Happens
Forsythia grow up to 10 feet tall and 10 feet wide, so leave space for this colorful shrub to spread, especially if you want to use it as hedging or perhaps as a garden wall idea to disguise an unsightly boundary.
'Space the shrubs at least six feet apart if possible, and prune them regularly to prevent the maze like structure of stems looking untidy,' adds Ellen.
Alternatively, if you prefer the wilder look, then leave them to grow as nature intended and enjoy the burst of cheery, breathtaking blooms every year.
5. Best fast growing shrub for an exposed location
'One of my absolute favorite best fast growing shrubs to include in almost any landscape, and good for zones 3-8, is sea buckthorn, Hippophae rhamnoides, also known as sea berry,' explains Diane Kuthy, founder of How to Grow Everything
This deciduous hardy shrub, which is particularly suitable for windy, coastal gardens, is both ornamental and has edible berries. 'The plant produces delicious, bright orange, vitamin C packed berries which are most popularly used in jams, juices, and even skin care.
'Sea buckthorn has bush-like growth, so is ideal for hedges, and can grow to 30 feet tall without pruning,' adds Diane.
If male and female plants are planted together the shrubs should start producing fruit after 4 or 5 years.
6. Best fast growing shrub for spectacular flowers
Hydrangeas are well loved for their large, showy flower heads in a range of colors.
It is important that you know how to prune hydrangeas to keep these fast growing shrubs looking their best, as pruning helps to promote good shape and the forming of new flowers.
Easy to grow and quick to establish, there are many varieties of hydrangeas that produce flowers in summer and fall.
Hydrangeas can be a bit choosy about their location, so one of the most important tips to remember for how to grow hydrangeas is to take care when planting and put them in the correct position that suits that particular species.
As long as their basic needs are met, they are pretty easy to care for.
7. Best fast growing shrub for height
The evergreen Viburnum tinus can grow to a height of 13 to 16 feet, so is one of the best fast growing shrubs to add height to your back yard.
Using tall plants is among the many vertical garden ideas that can make a small back yard appear larger, training the eye upwards.
'It has beautiful clusters of white flowers in the winter, and is hardy in many climates. Viburnum tinus prefers moist soil and loves sun or partial shade,' explains Lindsey Hyland.
8. Best fast growing shrub for scent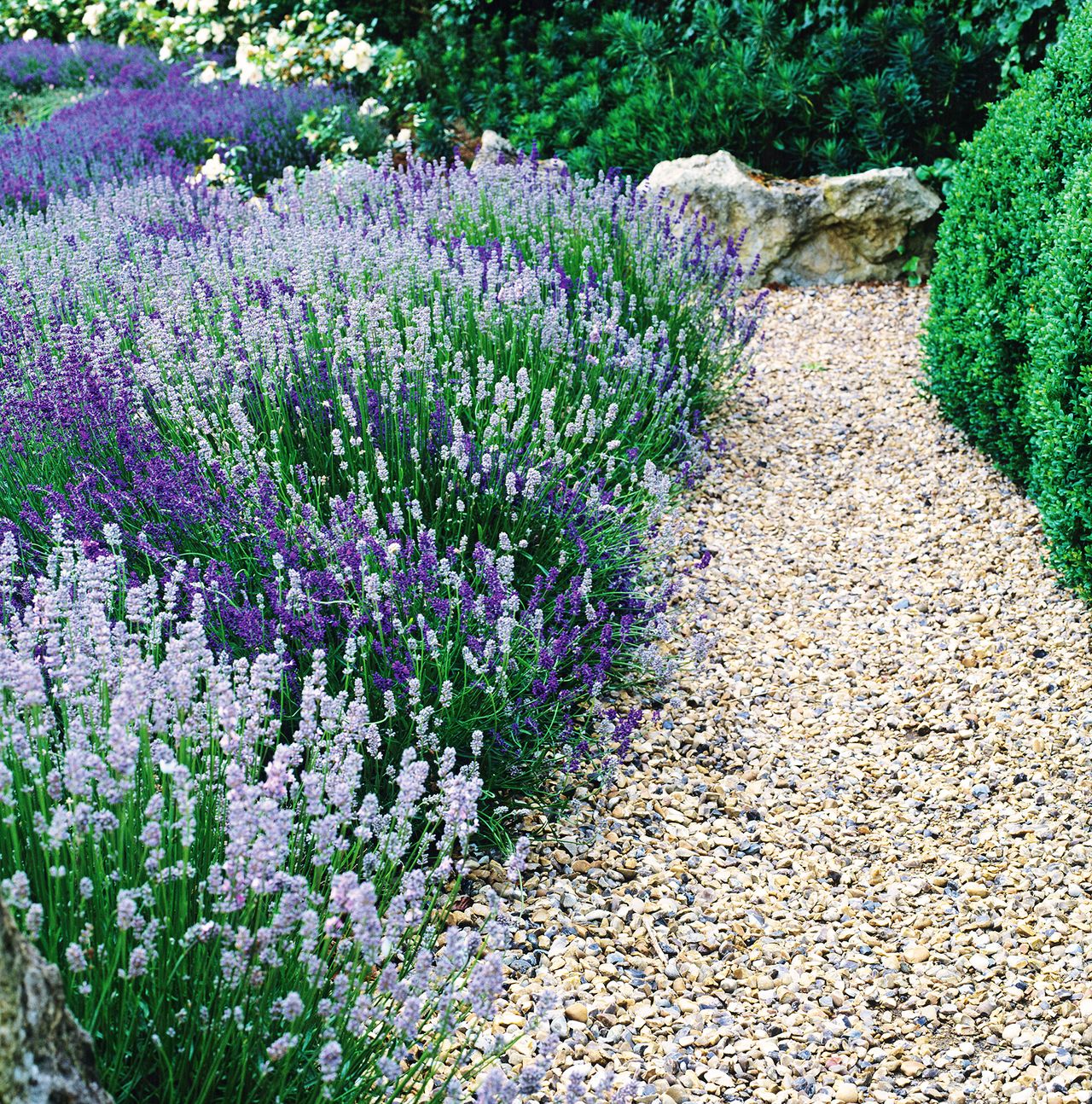 It is worth learning how to grow lavender so that you can enjoy the aromatic properties and beautiful flowers of this shrubby herb.
Bearing lovely purple, blue, pink or white flowers throughout the summer, there are many different varieties of these drought tolerant, best fast growing shrubs. They are also definitely a plant to include if you're investigating how to plan a dry garden.
Evocative of mediterranean style gardens, but also a stalwart of cottage garden ideas, lavender prefers well-drained soil, in full sun.
They can vary in height, growing from 1 to 3 feet, and can be dotted among flower beds, used for hedging when designing a parterre garden, or used in the kitchen garden as an aromatic herb.
9. Best fast growing shrub for berries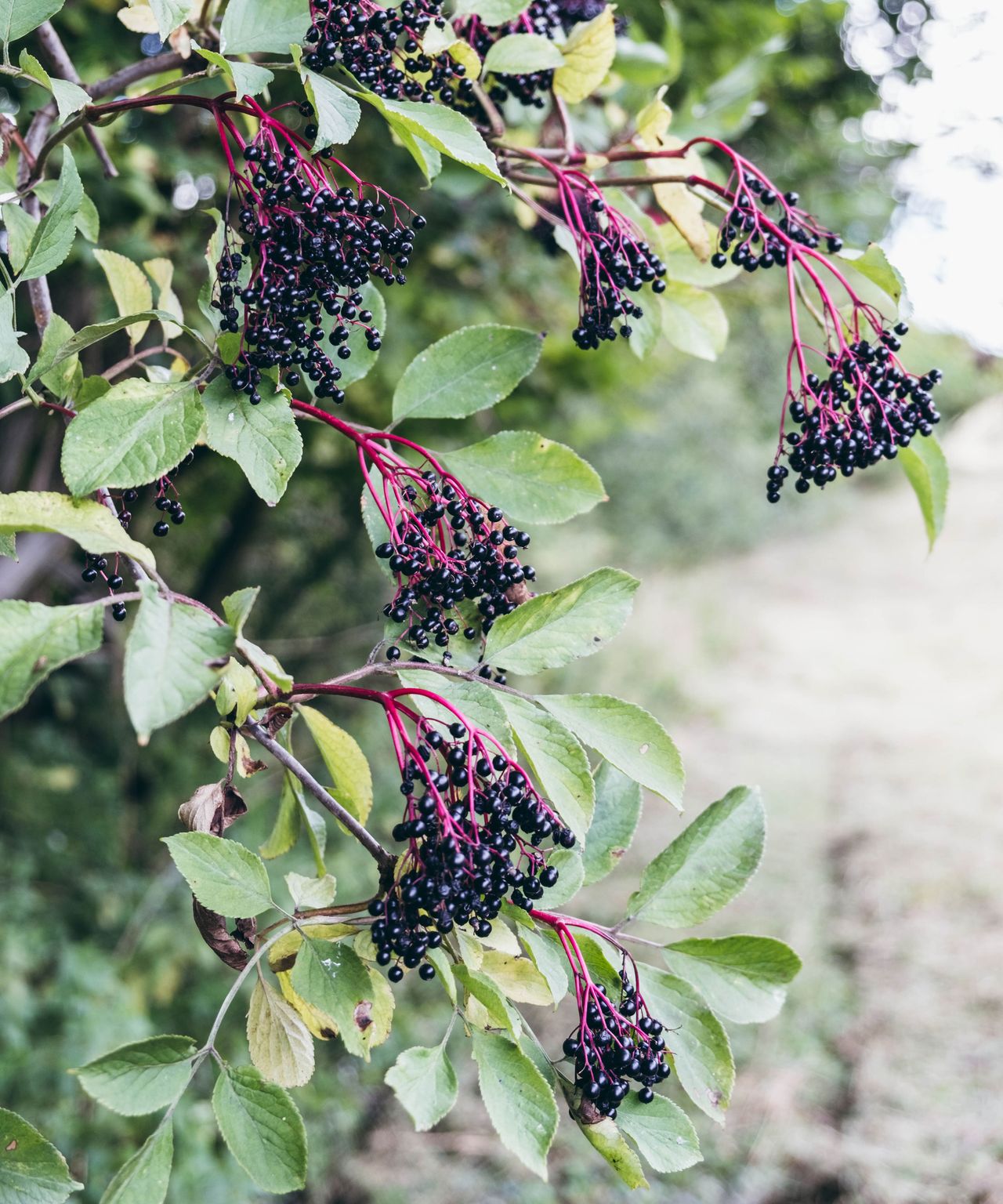 Elderberry is one of the best fast growing shrubs for a back yard as it bears both edible berries and lovely blossom.
'You can grow your own elderberries and make an immune-boosting elderberry syrup at home using the berries,' explains Diane Kuthy.
'These deciduous perennial bushes are hardy in zones 4-7 and grow well in shade or sunny locations,' she adds.
The fast growing shrubs will bloom from late spring, producing masses of tiny white flowers that can be picked and used to make delicious elderflower cordial or fizz.
The berries, which are bursting with immune boosting vitamins A, C and D, come next, ripening between July and September, depending on where you live. These can then be harvested and turned into healthy treats, such as elderberry jelly, pies or preserves. Why not add them to your kitchen garden ideas?
WARNING: The berries of some varieties of elderberry are toxic when eaten raw, so to be on the safe side always cook the elderberries before you try to eat them
'With proper pruning, elderberry plants can remain as short shrubs or grow to over 10ft tall. Elderberry plants are best purchased as young plants and will bear fruit when those plants are 2-3 years old,' explains Diane.
10. Best fast growing shrub for colorful stems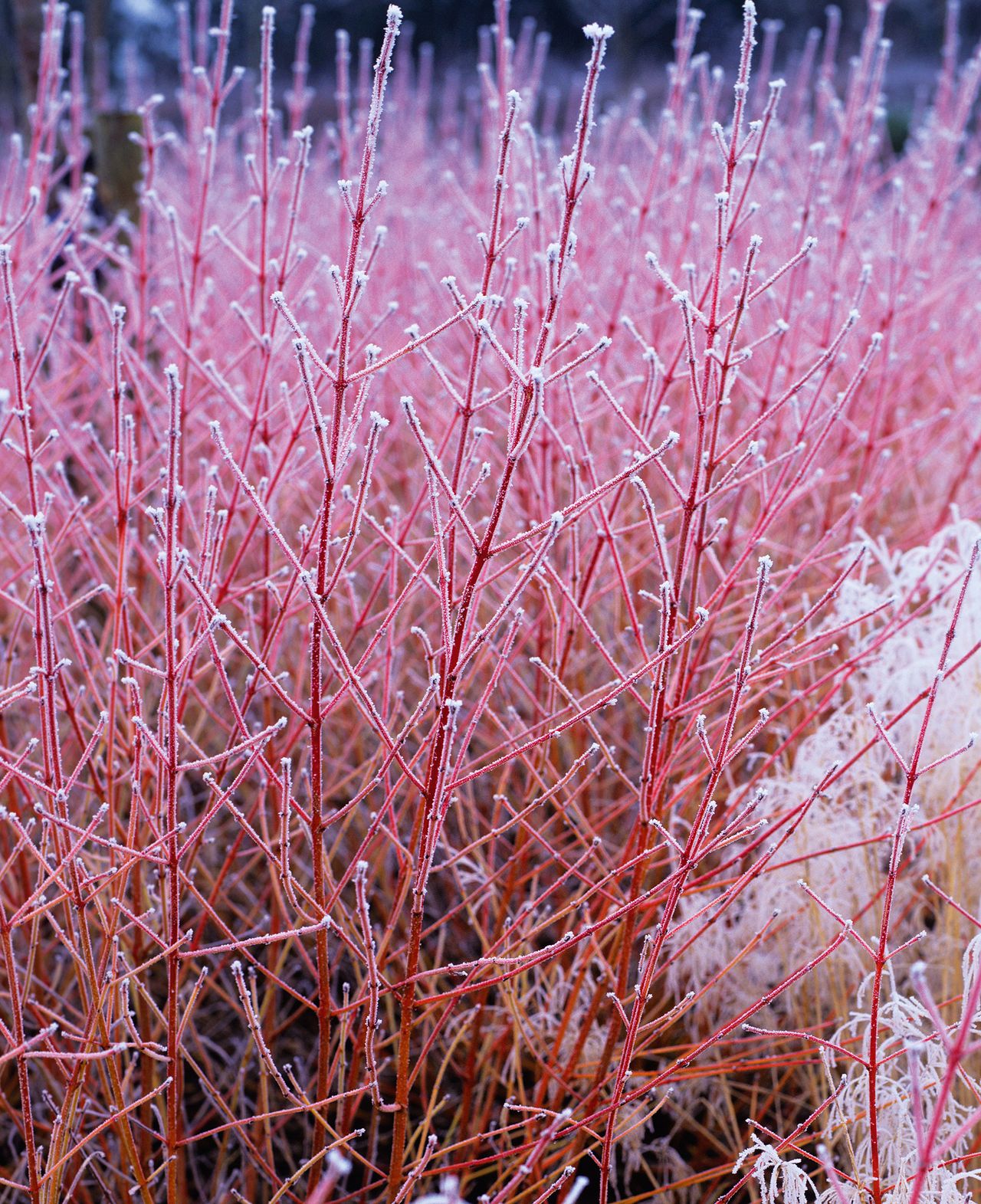 It's not just interest and color from flowers and foliage that you should consider when looking for the best fast growing shrubs – stem color can make a real impact, too. Among the best winter plants for pots and borders are cornus, or dogwoods.
These fantastic and fast-growing deciduous shrubs are highly versatile and loved for their vibrant displays of bare stems during winter ranging from yellow, through orange and red to deep crimson.
The stems are then clothed in white flower heads in spring and pale green leaves throughout the summer, so offer differing interest in a border throughout the year.
What is the fastest growing bush for privacy?
One of the fastest growing bushes for privacy is the wax myrtle.
'They can grow insanely fast – sometimes exceeding two feet per year, or potentially faster if they acclimatize well to your soil,' explains Ellen.
This evergreen is therefore one of the best fast growing shrubs, and as well as providing a habitat for wildlife, produces abundant berries in the winter if both female and male plants are planted next to each other, so is a source of food for birds, too.
This tough shrub can tolerate most soils, including slightly salty conditions, and will withstand full sun to part shade.
When planting wax myrtle, make sure you keep them well away from barbecue areas or where you might be planning outdoor fireplace ideas, as 'the waxy leaves are famously flammable,' explains Ellen.
What is a fast growing shade shrub?
A fast growing shade shrub that is a good choice to plant is Mahonia x media.
This evergreen has dark green glossy leaves and produces sprays of wonderfully fragrant yellow flowers from November to early spring, depending on the variety. Sometimes these are followed by clusters of black or purple berries.
Mahonia x media will cope well with partial or full shade, so is a good choice for a north facing back yard or plot. It tolerates sand, chalk, clay or loam, as long as they are well draining.
Rachel is senior content editor, and writes and commissions gardening content for homesandgardens.com, Homes & Gardens magazine, and its sister titles Period Living Magazine and Country Homes & Interiors. She has written for lifestyle magazines for many years, with a particular focus on gardening, historic houses and arts and crafts, but started out her journalism career in BBC radio, where she enjoyed reporting on and writing programme scripts for all manner of stories. Rachel then moved into regional lifestyle magazines, where the topics she wrote about, and people she interviewed, were as varied and eclectic as they were on radio. Always harboring a passion for homes and gardens, she jumped at the opportunity to work on The English Home and The English Garden magazines for a number of years, before joining the Period Living team, then the wider Homes & Gardens team, specializing in gardens.