Best hedging plants – 10 choices for beautiful, leafy boundaries
Divide your space the natural way with ornamental hedges that are great for wildlife, too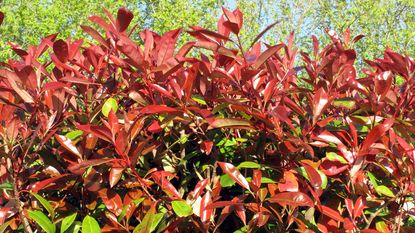 (Image credit: Tony Baggett / Alamy Stock Photo)
Planting hedging plants is a long-term plan that will reward you with green garden walls that can become a stunning feature in their own right. Hedges are also the most practical solution if you want to create a windbreak – you can say goodbye to blown-down fences as they are very effective at filtering wind. They can be good for added security, too, particularly if you choose thorny specimens.
There are plenty of options to choose from, including fast-growing shrubs ideal for quick privacy hedges. You could plant a classic evergreen, such as yew, as a formal backdrop for a colorful perennial border. Traditional hornbeam hedging can divide a garden space into rooms. And don't just think of hedges as growing from the ground up – a tall hedge of pleached or standard trees is a great way to screen unsightly buildings or views.
There are evergreen hedges that also have summer flowers, too, like elaeagnus with tiny, scented blooms, or cherry laurel. What's more, many flowering shrubs and trees can be grown as hedges, such as camellias, Prunus cerasifera 'Nigra' or lavender for a lower-growing option. There's a hedging plant for every type of backyard scheme and situation – and this guide will help you find the perfect solution for you.
10 hedging plants to grow in your garden
This list of favorite planting picks will help you decide on the best option for your backyard hedge.
1. Taxus x media 'Hicksii'
Height: 12-20ft
Spread: 8-12ft
Hardiness: USDA 4-7
This compact, dense variety of yew has the same dark glossy looks as Taxus baccata, but with a natural upright, narrow habit, it has become a popular choice for a smaller yew hedge. As an evergreen shrub, it'll maintain its structure all year round. You can buy it from Nature Hills.
Ultimately slow-growing, young plants will put on 6-12in a year and can be pruned to create a medium-sized hedge that is good for creative topiary.
2. Forsythia spectabilis
Height: 8-10ft
Spread: 10-12ft
Hardiness: USDA 6-9
This yellow-flowering beauty is more often than not grown as a solo shrub, but when planted as a hedge, forsythia makes a stunning spring display.
It's a good choice for a busy urban boundary as it's easy to grow in tough locations and suits most soil types and aspects.
When planting a forsythia hedge, use three young plants per 3.3ft of hedge required. Once established, it needs little more than an annual trim after flowering to keep it to the desired height.
3. Prunus lusitanica
Height: 50ft
Spread: 33ft
Hardiness: USDA 4-9
The Portuguese laurel, available at Nature Hills, is a great choice for tall, evergreen hedging, with glossy leaves and stems tinged with red.
A holder of an RHS award of Garden Merit, this is a great, reliable choice that's good for all situations, including poor and chalky soils. It's a tough, hardy hedging plant, with a mix of wildlife benefits – the white early summer flowers are followed by berries much loved by birds, but the leaves will keep the deer away.
4. Rosa rugosa 'Blanc Double de Coubert'
Height: 4-7ft
Spread: 3-5ft
Hardiness: USDA 4-9
Plant dog roses as an informal and ornamental flowering hedge or include them in a mixed wildlife hedgerow. This one will give you a thorny boundary, with the added bonus of wonderfully scented white flowers right through the summer, followed by ruby red rosehips in winter.
The benefits are multi-faceted for a wildlife garden – you might find birds nesting as well as plenty of pollinators drawn to the open blooms. It's a tough rose, requiring little pampering. Available to buy from Nature Hills.
5. Tilia x europaea 'Pallida'
Height: 50ft
Spread: 50ft
Hardiness: USDA 3-7
With leaves unfurling slightly earlier in the season, this variety of lime offers longer interest as a hedging plant. It's popular for pleaching as it does not produce suckers, and is quick to establish in most settings, other than very damp soils.
Pleached hedging is a great solution for garden screening and creates a strong visual focal point. Pleached trees are usually supplied part trained and will take a few years to knit together, so it's a long-term investment.
6. Corylus avellana
Height: 12-20ft
Spread: 12-15ft
Hardiness: USDA 4-8
Plant a classic hazel hedge and you can grow your own supply of hazelnuts. Good as part of a mixed native hedgerow, or as a single species, it's also a great choice to encourage and support wildlife. The attractive foliage is another plus point of this hedging plant.
It can be planted as a single or double row for a fast-growing hedge. It's low-maintenance and only needs pruning once a year in early spring.
7. Photinia x fraseri 'Red Robin'
Height: 13ft
Spread: 13ft
Hardiness: USDA 7-9
A popular hedging plant, this is a great choice as a pleached specimen, where its ornamental qualities can be appreciated in a different context.
The glossy evergreen foliage with bright red spring growth gives year-round interest and by using it in pleached form, this provides a striking high hedge. Photinia suits most soils and is fast to establish.
8. Quercus ilex
Height: 40ft
Spread: 40ft
Hardiness: USDA 7-10
The evergreen oak, also known as Holm oak, is a huge tree unpruned, but can make a good evergreen hedge. In particular, it's good for coastal gardens.
With dense glossy foliage, it can be used as a formal feature and it works well for topiary pruning, too. It's best in full sun and suits most soils, except heavy clay.
9. Fagus sylvatica 'Purpurea'
Height: 60ft
Spread: 40ft
Hardiness: USDA 5-7
If you're looking for a highly ornamental pleached hedge, the rich purple foliage of purple beech is a winner, both in spring as the new leaves unfurl and through summer and fall as they mature.
It's a great choice for a pleached hedge. Although deciduous, like hornbeam, the spent foliage stays on the trees, so you can maintain your privacy through the winter months.
Plant in well-drained soil in full sun, where the leaves will really glow in the light. Prune in summer.
10. Elaeagnus x submacrophylla 'Gilt Edge'
Height: 5-6ft
Spread: 5-6ft
Hardiness: USDA 7-10
Oleasters make attractive hedging plants, and this variegated version adds a dimension of light and movement with the bright golden trim to its dark, evergreen leaves.
Blessed with tiny summer flowers that smell wonderful, it's tough and reliable, and suitable for sunny or part shady areas. It makes a good coastal plant.
Sign up to the Homes & Gardens newsletter
Decor Ideas. Project Inspiration. Expert Advice. Delivered to your inbox.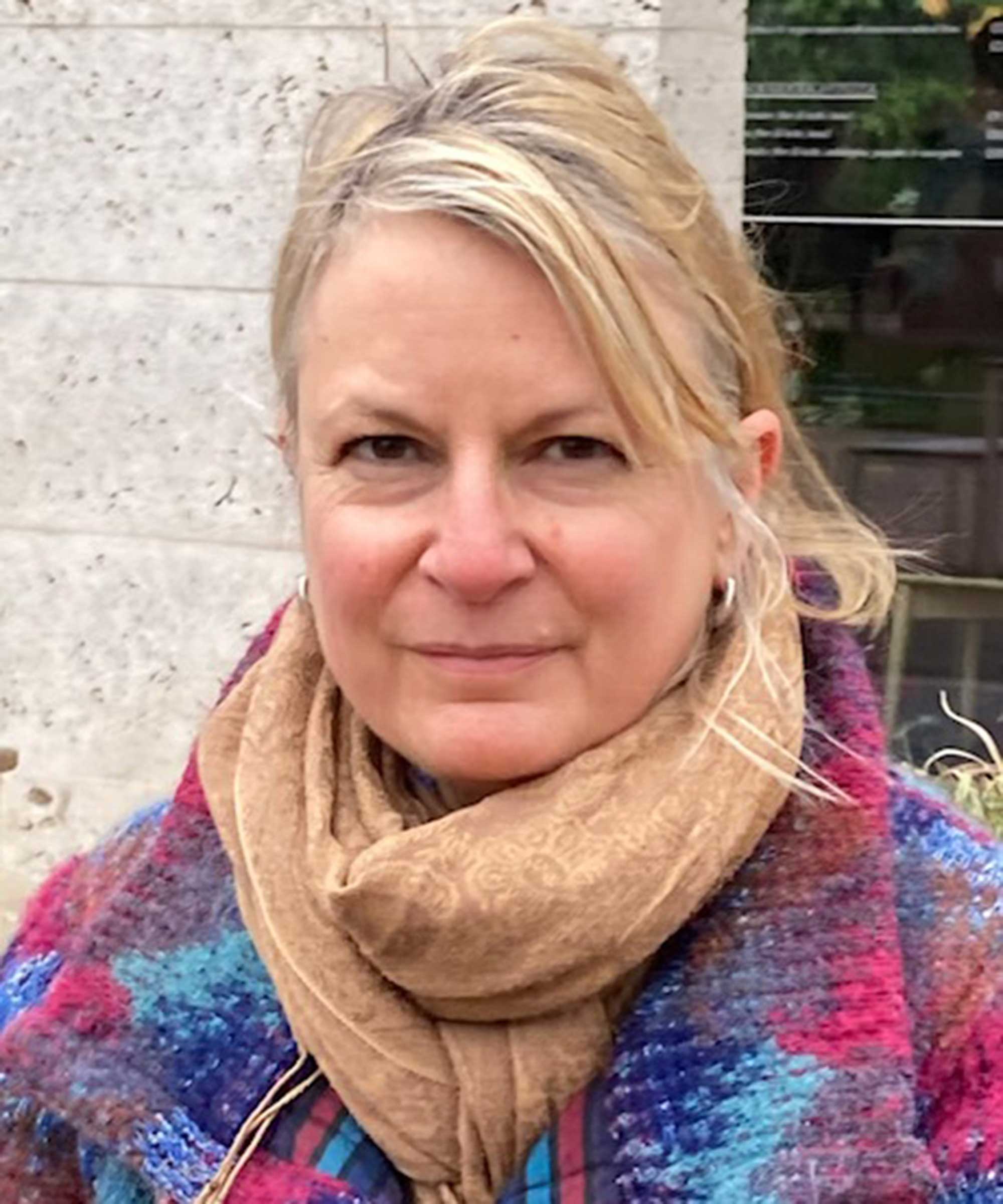 In her years of gardening, Camilla has designed planting schemes for gardens large and small in and around London, written about plants and how to grow them, and worked on BBC gardening TV shows in the UK. She's also works as a therapeutic horticulturist, teaching growing for wellbeing and mental health.