Best fast-growing trees – 10 beautiful trees for creating size at speed
Planting fast-growing trees is the easiest way to be more eco-friendly. As well as cleaning the air, they add soul and structure to your backyard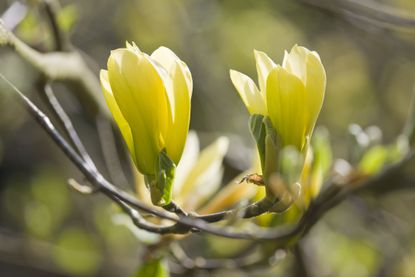 (Image credit: Getty Images)
Fast-growing trees can be key plants in every backyard. Dominating by sheer size, they determine the look of a garden, and can have attractive bark, berries, foliage, or flowers. They can quickly offer shelter and food for wildlife, improve air quality, and add a soulfulness that small plants can't provide.
Be warned though that trees' growth rates vary massively! The tortoises (such as Japanese acers) take years to produce any size, while the sprinters (including Leyland cypress) can soar 6ft (2m) a year. Unless you have a ton of land, be wary of such extreme power, which can cause huge problems further down the line.
Instead, opt for trees with moderate vigor that will grace your backyard with gorgeous shape and structure and provide a perch for songbirds, in just a few years. These are our favorite fast-growing trees that you won't regret planting – some are amongst the best trees for privacy and screening in a backyard too, if that's a problem you're looking to fix quickly..
Best fast-growing trees to plant
These star trees produce size at pace. Just like other fast-growing plants, each boasts the vigor required to give your garden the presence, structure, and wildlife appeal of a tree, without the wait.
1. Best fast-growing tree for year-round interest
Birch (Betula) trees look great all year, thanks to their enchanting bark. Birch trees grow quickly, don't take up too much room, and don't cast dense shade. On top of this, they look spectacular in the fall, when their shimmering green leaves take on butterscotch tones.
'My top pick for a fast-growing tree would have to be a multi-stemmed Betula nigra 'Cully' (syn. Heritage),' says Connecticut-based landscape designer Richard Schipul. 'It has great exfoliating bark, nice fall color, grows in a wide range of conditions, and is native to my part of the world.'
Growing tips: Plant in well-drained soil in sun or semi-shade. Train as a multi-stemmed specimen to produce a more attractive shape and limit the tree's eventual height.
Hardiness: USDA 4-9 (UK H7).
Height: 30-70ft (9-20m).
2. Best fast-growing tree for flowers
Deciduous magnolias are elegant trees that produce large, beautiful blooms on bare stems in spring, making them one of our favorite fast-growing flowering trees. The variety 'Butterflies' is a cross between M. denudata and M. acuminata that has gorgeous tulip-like lemon-yellow flowers and a pyramidal tree shape.
'Magnolia 'Butterflies' is colorful, interesting, and pops in the garden,' says Pennsylvania-based landscape designer Nathan Tuno, who works at Roots Landscape Inc. 'It is an ornamental tree, but it grows vigorously.'
Growing tips: Plant in humus-rich, well-drained neutral to acid soil in sheltered sun or semi-shade.
Hardiness: USDA 5-9 (UK H6).
Height: 15-20ft (4-6m).
3. Best fast-growing tree for color
Quaking aspen (Populus tremula) is one of the best trees for autumn color, breathtaking in the fall, when its leaves glow a bright shade of gold. Also known as American aspen, the ovate leaves are green during summer and shiver in the breeze, creating a lovely sound.
'The quaking aspen – native to our region – is one of my favorite trees, and it grows about 3 to 5 feet per year,' says Jessica Soulliere, owner of Potager Garden Design, LLC and The Ferry Street Nursery Project in Detroit, Michigan. 'Its striking, upright habit and white bark, coupled with its intense yellow leaves in fall, gives the garden a 4-season show. Plant as a singular specimen or in a grove.'
Growing tips: The quaking aspen is happy in a cool, northern climate, in well-drained, retentive, humus-rich soil and full sun.
Hardiness: USDA 1-6 (UK H7)
Height: 20-50 ft (6-15m)
4. Best fast-growing tree for bark
White-flowered crape myrtle (Lagerstroemia 'Natchez') is a stylish tree for creating impact in a modern backyard. The multi-stemmed trunks have wonderful cinnamon-colored bark that looks good all year.
'Crape myrtles are fast-growing trees with magnificent blooms,' says Pennsylvania-based landscape designer Nathan Tuno, who works at Roots Landscape Inc. 'The white flowers, fall color, and interesting bark of the "Natchez" variety make for a great statement tree in the garden.'
'Natchez' is a mildew-resistant cross between L. indica and L. fauriei, raised at the National Arboretum in Washington, D.C, and named after the American Indian Natchez tribe.
Growing tips: Best in retentive, well-drained soil in full sun. Water regularly until established. 'Don't plant it by walks and patios, as it does drop berries,' advises Nathan.
Hardiness: USDA 6-9 (UK H3).
Height: 20ft (6m).
5. Best fast-growing tree transformation
Any dull, mature tree can be transformed by growing a rambling rose (such as 'Francis E. Lester') up into it. If there is an uninspiring tree in your backyard, instead of cutting it down or planting a more interesting replacement (which could take years to perform), consider the option of livening up what you already have with a fast-growing rose.
'"Francis E. Lester" is not so vigorous that it will smother trees or become a menace, so it is perfect for a medium-sized tree,' says leading rose expert and international rose-garden designer Michael Marriott. 'The advantage of growing into a tree is that once up there it needs no maintenance – all you have to do is admire it! "Francis E. Lester" has huge quantities of single soft-pink blooms, looking much like a wild rose, but with the added bonus of a delicious musky fragrance that wafts on the air. These are followed by orange hips that last well into winter until the birds eat them.'
Growing tips: 'If the tree branches are close to the ground, plant the rose on the outer perimeter and direct the rose stems up the outside,' says Michael Marriott. 'But if the branches are further up the tree, plant the rose at the base of the trunk and supply support to train it up into the centre, where it will find its own way to the outside. Dig in organic matter before planting and water generously for the first year. Because of the competition from the tree roots it will be better to plant a bare root rose rather than a containerised one. Choice of rose is crucial too: ramblers are better than climbers, as they are tougher and their growth is more lax. Be careful to match the strength of the rose with the size of the tree to ensure it doesn't get smothered and, conversely, that the rose is strong enough to make a statement.'
Hardiness: USDA 5-9 (UK H6).
Height: 6m (20ft).
6. Best fast-growing tree for bees
The bee-bee tree (Tetradium daniellii) does what it says on the tin, producing plumes of scented ivory flowers that attract bees in late summer. This Korean native also has attractive lance-shaped deciduous leaves that turn yellow in the fall, and clusters of pink-purple pods that open to reveal black seeds, which birds eat.
Previously known as Evodia daniellii, it is named after William Freeman Daniell, who was a botanist and British military doctor.
Growing tips: Plant in sheltered sun, in moist, well-drained soil that is moderately fertile. Fast forming a spreading umbrella shape, it is best grown as a specimen tree, and – since it hums with happy feeding bees when in flower – it should not be planted right next to a path.
Hardiness: USDA 4-8 (UK H6).
Height: 25-30ft (7-9m) or more.
7. Best fast-growing tree for blossom
The Yoshino cherry (Prunus x yedoensis and its cultivar 'Somei-Yoshino') is widely grown in Japan, as well as Washington, D.C. and Pilgrim Hill in New York's Central Park. In spring, its bare branches are coated with single-flowered blush-white fragrant blossom that provides nectar for bees.
'Cherries are traditional garden trees that welcome in spring with their beautiful flowers and also have amazing fall color,' says Pennsylvania-based landscape designer Nathan Tuno, who works at Roots Landscape Inc. 'The white Yoshino cherries are perfect in an allee or grown solo.'
Growing tips: Flowering cherries are some of the best fast-growing fruit trees; they like well-drained, retentive soil that is moderately fertile and a position in full sun.
Hardiness: USDA 5-8 (UK H6).
Height: 30-40ft (9-12m).
8. Best fast-growing tree for structure
Pleached limes are Tilia trees trained into a narrow screen and have been used to create walkways or divide garden areas for centuries in Europe. Bought ready-trained, they create instant impact and get better and better as the years go by.
Since the lower portion is a row of bare trunks, pleached trees are sometimes referred to as a 'hedge in the sky' or a 'hedge on stilts' and are great for planting under. In the iconic Lime Walk at Sissinghurst Castle Garden in Kent, two rows of red-twigged pleached limes (Tilia platyphyllos 'Rubra') create a long walkway that is under planted with bulbs. In spring, the bulbs create a flowering carpet beneath the bare, beautiful structure of the trees, and in summer, the allee is a leafy corridor of green.
Growing tips: Plant in well-drained soil in sun. Being tolerant of pollution, they can also be enjoyed in the city. Prune annually in August.
Hardiness: USDA 3-7 (UK H6).
Height: 10ft (3m).
9. Best fast-growing tree for evergreen leaves
Evergreen magnolia trees have the advantage of glossy green leaves all year round, as well as romantic, elegant flowers that are deliciously scented. There are plenty to choose from. Nathan Tuno recommends Magnolia grandiflora 'Bracken's Brown Beauty' and Connecticut-based landscape-designer Donna Christensen likes Magnolia virginiana var. australis 'Green Shadow'.
'The native 'Green Shadow' is a fairly fast-growing smaller tree accent for any garden,' says Donna Christensen. 'I like the lush semi-evergreen foliage and fragrant summer blooms. Plus, it fills in quickly and forms an attractive feature.'
Growing tips: 'It is tolerant of clay soils and will handle a bit of poor drainage,' says Donna Christensen. 'Deer tend to leave it alone as well.' Grow in sheltered sun or semi-shade, in humus-rich well-drained neutral to acid soil.
Hardiness: USDA 5-10 (UK H3-5).
Height: 30ft (6m).
10. Best fast-growing tree for warm climate
Verawood (Bulnesia arborea) is a fabulous evergreen tree, native to Venezuela and Colombia. Also known as Maracaibo lignum-vitae, it is suitable for smaller gardens in warm areas, eventually producing an attractive, wide, rounded shape that provides cool shade.
'This beautiful tree is a great choice for a home garden,' says Florida-based garden designer Matthew Giampietro. 'It is fast growing, but doesn't get too large or too dense, like many of the other trees here in South Florida. Plus, it has brilliant yellow flowers that last for several months.'
Growing tips: Verawood is tolerant of poor soil, but prefers fertile soil that is very well-drained. It also enjoys full sun and a warm climate. Water regularly until established.
Hardiness: USDA 9-12 (UK H3).
Height and width: 20-30 ft (6-9m).
What is the best fast-growing tree for color?
We love the great white cherry 'Tai-haku', which is a gorgeous cloud of white in April and May. The very beautiful bridal-white blooms are huge and provide nectar for bees, and its young spring leaves emerge bronze purple, before maturing to green in summer. Grow in fertile, well-drained soil in sun or semi-shade. Over time, it will reach 30ft (10m).
What is the best fast-growing garden tree?
The best fast-growing garden tree has to be Himalayan birch (Betula utilis subsp. jacquemontii), which looks good in its youth, as well as its old age. The striking white bark not only impresses in every season, it's also beautiful at all hours of the day: stunning in sunlight and enchanting in moonlight. It also boasts catkins in spring and butterscotch leaves in fall. One of the best forms is 'Doorenbos' (syn. 'Snow Queen'), which eventually reaches 50ft (15m). Gently scrub the lunar-pale bark to make it whiter. Grow in well-drained, fertile soil in sun or semi-shade.
Sign up to the Homes & Gardens newsletter
Decor Ideas. Project Inspiration. Expert Advice. Delivered to your inbox.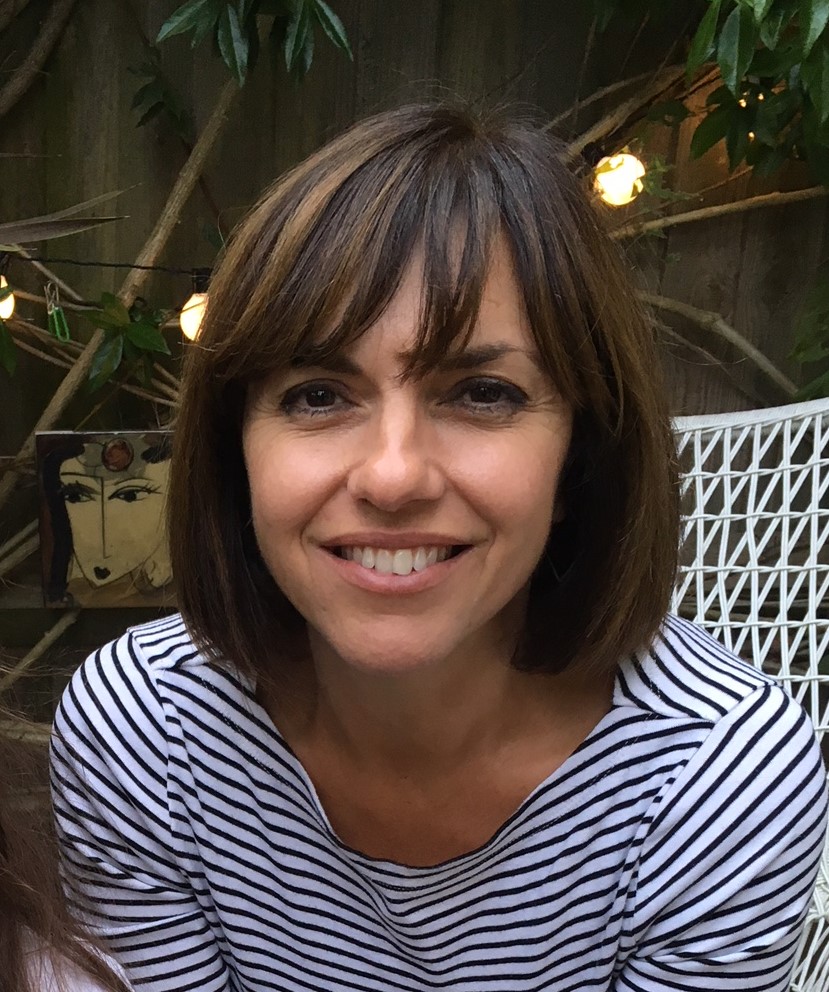 Lucy Searle has written about interiors, property and gardens since 1990, working her way around the interiors departments of women's magazines before switching to interiors-only titles in the mid-nineties. She was Associate Editor on Ideal Home, and Launch Editor of 4Homes magazine, before moving into digital in 2007, launching Channel 4's flagship website, Channel4.com/4homes. In 2018, Lucy took on the role of Global Editor in Chief for Realhomes.com, taking the site from a small magazine add-on to a global success. She was asked to repeat that success at Homes & Gardens, where she has also taken on the editorship of the magazine.