Best fast-growing plants – 10 garden gems that grow with gusto
These fast-growing plants add color, structure, scent, and leafy greenery in no time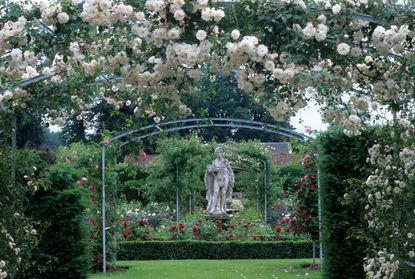 (Image credit: Alamy)
Indulge in fast growing plants, and if your backyard lacks the verdant vitality and structure of older plants – not to mention their wildlife draw – there is no need to wait years for trees and shrubs to mature.
Even new borders of bare soil and flat, open sites can be transformed in no time with the right plants. Enjoy a lush greensward with fast-growing grasses, and erect a privacy screen with fast-growing shrubs and fast-growing hedges.
Or, add height, color and structure with fast-growing flowering trees, and cover for pergolas and arches with fast-growing flowering vines.
Below, we bring your our – and our garden experts' – selection of the best fast-growing plants for every site and requirement.
The best fast-growing plants
Here, top garden designers enlighten us with their favorite fast growing plants so you can enjoy a beautiful garden, without the wait.
1. Best fast-growing plant for height
Birch trees are one of the best fast-growing trees, brightening the garden in every season via catkins, leaves that shimmer gracefully on the wind and take on golden autumn colour, and ghostly pale bark that is mesmerising in the winter months.
'Time and time again, my team and I come back to using birch,' says London-based garden designer Claire Mee. 'The native silver birch (Betula pendula) or Himalayan birch (Betula utilis), whether a multi-stemmed specimen or as a glade of single stems underplanted with ferns and woodland flowers, these ethereal trees are fast growing. In autumn, the fluttery leaves turn butter yellow; once they drop, you have winter interest with their striking white stems and trunks.'
Growing tips: Best in well-drained soil in sun or semi-shade. Train as a multi-stemmed specimen to produce a more charming structure and limit the tree's eventual height.
Hardiness: USDA 4-9 (UK H7).
Height: 30-70ft (9-20m).
2. Best fast-growing plant for a pergola
Rosa 'Adélaïde d'Orléans' is an award-winning climbing rose that dates back to the 19th century and morphs into a cloud of white when it blooms in June and July. The very pretty blush-ivory blooms provide nectar for bees.
'Adélaïde d'Orléans is one of my very favorite ramblers and indeed roses,' says leading rose expert and international rose-garden designer Michael Marriott. 'In full flower, it is a sight to behold. The flowers are produced in great abundance on the end of very lax stems giving it an incredibly graceful appearance. It is vigorous, healthy, and full of charm. Plus, being more or less evergreen, it keeps its leaves on until early spring.'
Growing tips: The stems of this rose are very flexible, making it easy to train over structures. 'It is a perfect choice for a large arch, pergola, or growing into a medium sized tree,' says Michael. Plant in well-drained, retentive, fertile soil in sun.
Hardiness: USDA 5-9 (UK H6).
Height: 20ft (6m).
3. Best fast-growing plant for happiness
Golden hop (Humulus lupulus 'Aureus') instantly lifts your mood with its bold lime-yellow color – and made our list of the best climbing plants, too. This deciduous climber quickly produces a wall of glowing lime-yellow leaves that warm to butter-gold in fall. It also has cone-like flowers in late summer that are followed by attractive hops. On top this, it is a great wildlife plant, supporting the young of the Comma butterfly.
'Hops are fast-growing, beautiful foliage plants that climb to heights of a story or two in no time,' says Oregon-based landscape architect and garden designer Bethany Rydmark. 'Introducing hop vines into planting design is a fun way to expand on the popularity of edible gardens. While more ornamental varieties may not produce high yields for commercial production, they provide a bit of fun for the backyard gardener and brew hobbyist.'
Growing tips: Plant in a sheltered position in full sun, in moist, well-drained soil, and give the hop good support, perhaps on trellis or over an arch. It will grow in semi-shade, but the color won't be as bold.
Hardiness: USDA 3-8 (UK H6).
Height: 20ft (6m).
4. Best fast-growing plant for bees
Giant hyssop (Agastache) 'Blue Fortune' is an award-winning plant with aromatic foliage that smells of mint and aniseed, and lavender-blue flower spikes that provide food for pollinators, from midsummer to early autumn.
'I often include 'Blue Fortune' in my designs because it blooms enthusiastically for long time, even in its first season,' says Indiana-based garden designer Andrew Marrs. 'It establishes quicker than most other perennials, fast producing lots of flowers that supply butterflies and bees with nectar. Even as a young plant, it is a pollinator magnet!'
Growing tips: This short-lived perennial needs replacing every few years, but is worth it. Plant in well-drained soil in sheltered sun. Prefers alkaline soil, but tolerates poor acid soil. Water regularly until established in low-rainfall areas.
Hardiness: USDA 5-9 (UK H6).
Height: 3ft (90cm).
5. Best fast-growing plant for butterflies
Buddleja davidii 'Black Knight' is a first-class border shrub and one of the best plants to attract butterflies. If you love purple flowers, butterflies, and fast-growing plants, say hello to your new friend. This deciduous shrub will put on 3-6ft (1-2m) of growth in a season and produces wonderful bold-purple flower panicles that smell of honey and attract a variety of butterflies and bees from July to September.
Growing tips: Being partial to colonizing railway lines, buddleja will thrive almost anywhere and has become invasive in some part of the US. It's best to check whether or not it is invasive in your area prior to planting, and to remove spent flowerheads militantly to prevent it seeding itself. Plant in full sun and a sheltered site to attract more butterflies; in an open site, it will require support, such as bamboo canes or hazel sticks.
Hardiness: USDA 5-9 (UK H6).
Height: 10ft (3m).
6. Best fast-growing plant for ground cover in sun
Purple love grass (Eragrostis spectabilis) is one of those ornamental grasses that forms mounds of green foliage that are adorned with a veil of pink bloom that fades to fawn, between late summer and autumn.
'This grass is exceptionally quick to establish ground cover in sunny gardens,' says Indiana-based garden designer Andrew Marrs. 'Even when bought as small plants, it fills in by the end of the first season, producing a gorgeous display of airy, pink-tinged panicles in late summer.'
Growing tips: 'It's recommended for well-drained soil, but it also performs brilliantly in heavier clay,' advises Andrew. 'Its ability to cover the ground rapidly helps to reduce weed pressure in young gardens by shading the bare soil and preventing weed germination.' This deciduous grass does not do well in very cold areas, but tolerates poor soil and drought, and loves full sun.
Hardiness: USDA 5-9 (UK H4).
Height: 2ft (60cm).
7. Best fast-growing plant for ground cover in shade
Big-root cranesbill (Geranium macrorrhizum) quickly carpets bare ground with aromatic semi-evergreen foliage that sometimes blushes red in fall, and in late spring and early summer, it produces lovely magenta-pink flowers.
There are several good forms: 'Ingwersen's Variety' is sugar pink; 'White-Ness' is white; and 'Bevan's Variety' is magenta. The late great gardener Beth Chatto was very fond of the white-flowered G. macrorrhizum 'Album': 'Perhaps my favorite, it has in fact palest shell-pink flowers which contrast well with deep coral-colored calyces and long protruding anthers and pistil.'
Growing tips: This bulletproof plant will thrive in sun or shade, including dry shade. It spreads via rhizomes and can be divided in spring to reduce its spread.
Hardiness: USDA 4-8 (UK H7).
Height: 18in (45cm).
8. Best fast-growing plant for evergreen cover
Star jasmine (Trachelospermum jasminoides) is a vigorous climber with glossy oval leaves that blush red in winter and starry ivory flowers that fill the air with a tea-like scent.
'I love using it because the jasmine scent is not overwhelming or heavy but gently sweetens the air,' says Los Angeles-based landscape designer Laura Morton, 'and in Southern California, where it is hot and dry, it remains a dark, glossy evergreen.'
Growing tips: Plant in well-drained fertile soil in sun or semi-shade. In colder areas, it must go on a sheltered south or west-facing wall in full sun. 'I have used this successfully as a 'waterfall' along a high wall where planting below was not possible,' says Laura. 'I purchased pre-espaliered plants on a trellis and then removed the trellis after planting, allowing the vines to cascade over the wall. One trick with this is to use landscape pins to anchor the spread, and the result is almost instant.'
Hardiness: USDA 8-10 (UK H4).
Height: 13-30ft (4-9m).
9. Best fast-growing plant for color
Crape myrtle 'Tuscarora' (Lagerstroemia indica) is a mildew-resistant hybrid raised at the National Arboretum in Washington, D.C., which explodes with bright fuchsia-pink flowers from mid-summer into early fall.
'I love Crape Myrtles for a favorite fast-growing garden-scale tree,' says Oregon-based landscape architect and garden designer Bethany Rydmark. 'They bring multi-seasonal interest with their cinnamon bark, annual 1-2ft (30-60cm) of quick-growing foliage, and colorful summertime blooms that yield berries for the birds through autumn and winter.'
Available in ivory and pink forms, select the variety that best suits the mood of your garden. 'Lagerstroemia 'Natchez' is a perfect white for quiet gardens,' says Bethany, 'while punchier plant palettes may prefer the deeper colors of classic purple 'Zuni' and or 'Tuscarora', which is a joyful pink.'
Growing tips: Best in retentive, well-drained soil in full sun. Water regularly until established. Don't plant it by walks and patios, as it does drop berries.
Hardiness: USDA 6-9 (UK H3).
Height: 20ft (6m).
10. Best fast-growing plant for scent
Sweet Autumn clematis (C. terniflora) is a mass of bloom that fills the air with a hawthorn-like scent late in the season.
'This clematis flowers with white stars in billows at the end of August, through September, and sometimes longer,' says Massachusetts-based garden designer Maria von Brincken. 'I've planted it in my lower garden on a corner deck post so that I can see it from upstairs, and I've used it on bowers, arbors, and large trellis. I love the way it lights up the late summer garden and reflects moonlight.'
Growing tips: Grow in retentive, well-drained soil in sun or semi-shade. 'It grows fairly quickly,' says Maria, 'then dies back to the ground and in early spring I cut it way back.' It can be used to clad trellis at pace. Because this plant can spread aggressively, remove spent flowers to stop it self-seeding, and – importantly – check if it is classified as invasive in your area; if it is, it is best avoided if you don't have time to control it.
Hardiness: USDA (UK H6).
Height: 18-30ft (5.5-8m).
What is the best fast-growing contemporary plant?
Black bamboo (Phyllostachys nigra) is a sophisticated evergreen with long, narrow lanceolate leaves that rustle on the breeze and green stems that mature to ebony, providing interest all year. It is vigorous in humus-rich, fertile, moist, well-drained soil in sheltered sun or semi-shade. Control its size by slicing off runners close to the mother plant with a very sharp spade, and it's worth installing a bamboo barrier, which you can buy from Amazon, as well.
Hardiness: USDA 7-10 (UK H5).
Height: 13ft (4m).
What is the best fast-growing architectural plant?
Mahonia (such as 'Winter Sun') is a fabulous evergreen shrub that grows with vigor in semi-shade or shade. The prickly, glossy foliage forms collars that resemble Elizabethan ruffs, upon towers of stems, creating an architectural look. From November to March, wands of sun-yellow flowers scent the air with a lily-of-the-valley perfume and provide food for winter-foraging bees.
Hardiness: USDA 6-9 (UK H5).
Height: 16ft (5m).
Sign up to the Homes & Gardens newsletter
Decor Ideas. Project Inspiration. Expert Advice. Delivered to your inbox.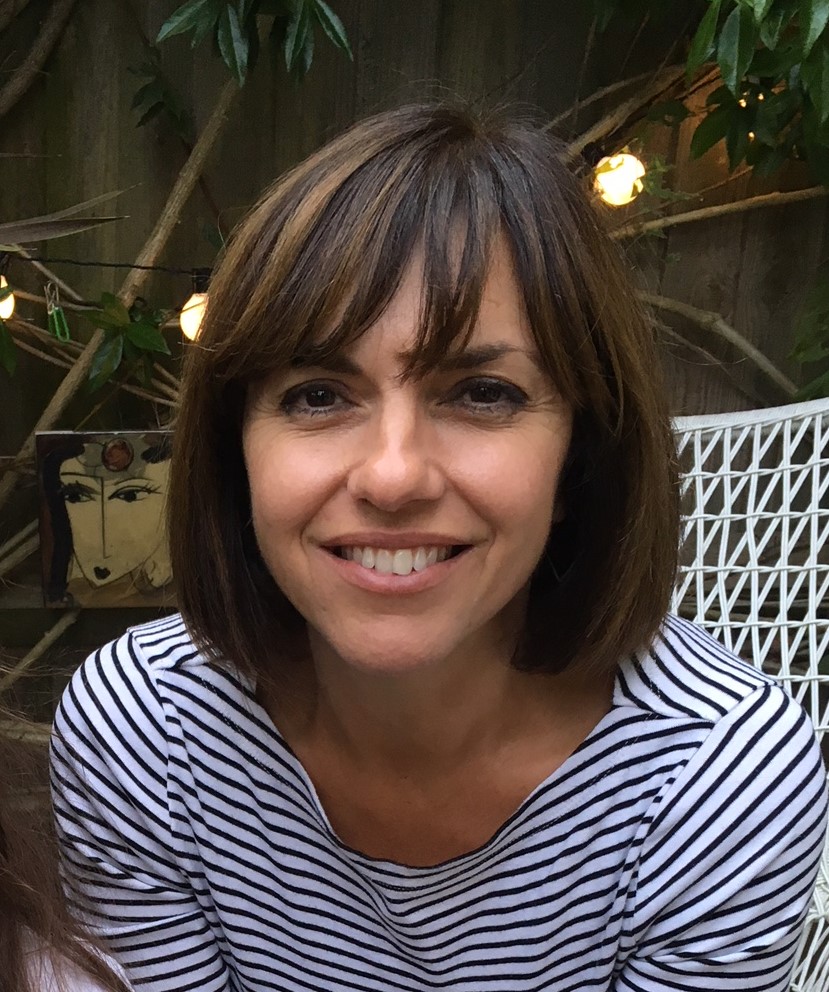 Lucy Searle has written about interiors, property and gardens since 1990, working her way around the interiors departments of women's magazines before switching to interiors-only titles in the mid-nineties. She was Associate Editor on Ideal Home, and Launch Editor of 4Homes magazine, before moving into digital in 2007, launching Channel 4's flagship website, Channel4.com/4homes. In 2018, Lucy took on the role of Global Editor in Chief for Realhomes.com, taking the site from a small magazine add-on to a global success. She was asked to repeat that success at Homes & Gardens, where she has also taken on the editorship of the magazine.