Sensory garden plants – the 10 best to grow in your garden
Create a treat for the senses by choosing a range of sensory garden plants with different colors, shapes, textures and scent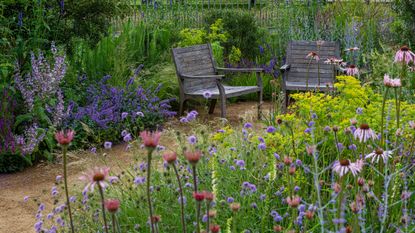 (Image credit: RHS/Neil-Hepworth)
Sensory garden plants can delight all five of our senses. A backyard filled with these will have visual appeal, beautiful scent, enchanting sound when their leaves shift in the breeze, and interesting textures. Plus, of course, some of these choices – including both edible flowers and herbs – please our sense of taste.
While all yards have the potential to delight our five senses, sensory garden ideas focus very specifically on these elements in their design and in the selection of plants for the space, turning up the dial on sight, sound, touch, smell and taste.
Here, we've put together a guide to our favorite plant options for a sensory garden to assist in your design.
Sensory garden plants
The sensory garden plants in this selection include those that are particularly appealing to one of the five senses, or to more than one. Use them to inform your flower bed ideas and make sure to choose a mix of plants with varying habits, such as those that scramble over a trellis or have a commanding presence in the border due to their height.
1. Curry plant (Helichrysum italicum)
This compact evergreen shrub with silvery gray foliage and clusters of pale lemon pollen-laden flowers is beautifully scented on warm days and known for attracting bees. It likes a sunny, sheltered spot in well-drained soil, and should be trimmed to keep its shape.
Height: 3.9 to 9.6in (10 to 50cm)
Spread: 19.6 to 40in (50cm to 1m)
2. Anethum graveolens (dill)
With its feathery aromatic blue-green leaves and flat umbels of bright yellow flowers this plant has many different roles in the sensory garden, from adding long flowering brilliant acid-green color to creating textural interest with its spangled flowers and flavorful leaves for cooking. Happy in full sun where it will self-sow freely.
Height: 19.6 to 40in (50cm to 1m)
Spread: 3.9 to 19.6in (10 to 50cm)
3. Camomile
From crushing it underfoot on summer lawns to release its crisp apple scent, planting under seats to create a pleasant place to linger or adding to soothing teas, fragrant camomile is one of our favorite sensory garden plants and one that can be used as part of a host of garden decorating ideas. The feathery leaves are highly fragrant when touched and the daisy-like flowers add a pretty detail.
Height: 11.8in (30cm)
Spread: 17.7in (45cm)
4. Lamb's ears (Stachys byzantina)
A must in the sensory garden for its velvety foliage and a sound choice for a small garden, this evergreen perennial has very touchable textured leaves that are so soft that this plant is also known as bunnies' ears. It produces spikes of purple-pink flowers in summer, too. It likes well drained soil in a sunny position.
Height: 3.9 to 19.6in (10 to 50cm)
Spread: 19.6 to 40in (50cm to 1m)
5. Buddleia
This plant is known as the butterfly bush for a reason. It's easy to tempt beautiful butterflies into your garden with a buddleia that will bloom for months. Prune buddleia to keep the flowers (and butterflies) coming. Choose a sunny sheltered spot for your plant as butterflies like heat but really it will grow anywhere.
Height: 8 to 10ft (2.5 to 3m)
Spread: 8 to 10ft (2.5 to 3m)
6. Lavender
A staple of the sensory garden, add scent and color by using lavender in a sunny spot either potted up as the solo act or weaved in among other summer flowers. For impact position it near doors and paths to get the full benefit of the fragrance when you pass by, and watch the bees and butterflies swarm all over it.
Height: 19.6 to 40in (50cm to 1m)
Spread: 19.6 to 40in (50cm to 1m)
7. Mock orange (Philadelphus)
Pure white blooms set against the dark green foliage means the mock orange shrub is a visual treat plus it has intoxicating scent that's a magnet for butterflies, too. Philadelphus are tolerant of most soils in full sun or light shade.
Height: 10 to 12ft (3 to 3.6m)
Spread: 10 to 12ft (3 to 3.6m)
8. Purple coneflower (Echinacea purpurea)
Long-lasting purple coneflowers have pink flowers with a distinctive orange cone at the center. They work well planted in drifts with ornamental grasses and other herbaceous perennials, and are popular with pollinators. Grow in rich well-drained soil in full sun.
Height: 3.2 to 4.9ft (1 to 1.5m)
Spread: 3.9 to 19.6in (10 to 50cm)
9. Alliums
Introduce sensory garden plants with both color and shape with some of these magical globes. Balls of starry petals rise high on spiky stems to float above other flowers and add a strong vertical accent. Another bonus is that bees and butterflies flock to them.
Height: 1.6 to 3.2ft (50cm to 1m)
Spread: 3.9 to 19.6in (10 to 50cm)
10. Bamboo
Create a serene space for quiet reflection. The canes of bamboo form an airy green screen that shifts and ripples in the breeze to add movement to your planting. The rustle of foliage can also help to screen traffic and other background noises to enhance the tranquillity in your yard.
Height: 13 to 26ft (4 to 8m)
Spread: 13 to 26ft (4 to 8m)
What plants do you put in a sensory garden?
Plants for a sensory garden can include flowers, foliage, bark and stems, which can all be visually appealing as well as offering textural interest. Velvety lamb's ears (Stachys byzantina), the feathery plumes of ornamental grasses and cool fern fronds are all good to run your fingers through, as are drifts of lavender which have the bonus of releasing an intoxicating scent, too.
Other aromatic plants that are good for a sensory garden include roses, honeysuckle and jasmine, as well as aromatic herbs that you can pick and crush between your fingers to release their scent.
Choose sensory garden plants that produce a soothing sound as well as movement that catches the eye when the wind blows, such as ornamental grasses and bamboo.
Another obvious way to stimulate the senses in your garden is by opting for bright and bold flowers with interesting shapes, like purple coneflower (Echinacea purpurea) and mauve allium pompoms.
Choosing flowers that attract butterflies and attract bees to the garden adds another visual dimension as well as the soothing sound of lazy buzzing.
What sensory garden plants are good for autism?
Sensory garden plants that you might choose if a child is autistic include sunflowers, bamboo, silver sage, and sweet pea, according to Living Autism, which provides assistance with finding autism services, advice and support.
In general, opt for plants with different colors, textures, fragrances, and tastes, and consider elements such as water features and wind chimes, too.
Sign up to the Homes & Gardens newsletter
Decor Ideas. Project Inspiration. Expert Advice. Delivered to your inbox.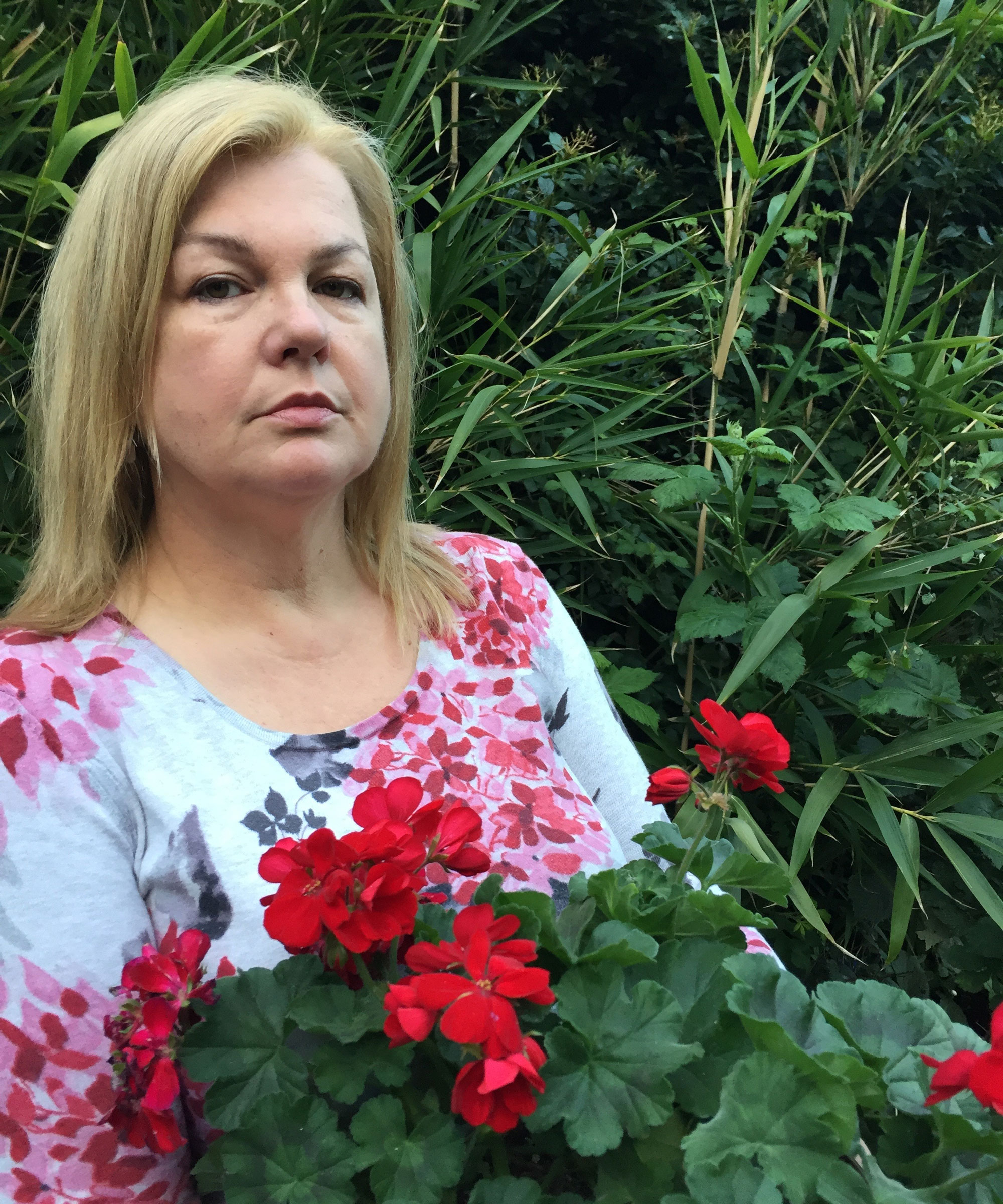 Lifestyle journalist Sarah Wilson has been writing about flowers, plants, and garden design and trends since 2015. Having already studied introductory garden and landscape design as well as a course in floristry she is currently adding to her list of qualifications with an RHS Level 2 course in the Principles of Plant Growth and Development. In addition to homesandgardens.com and livingetc.com she's written for gardeningetc.com, Modern Gardens and Country Homes & Interiors magazines.