Garden decorating ideas – 15 ways to get the best from your outdoor space using garden decor
Our garden decorating ideas will easily transform your plot using the top garden decor ideas and designs this year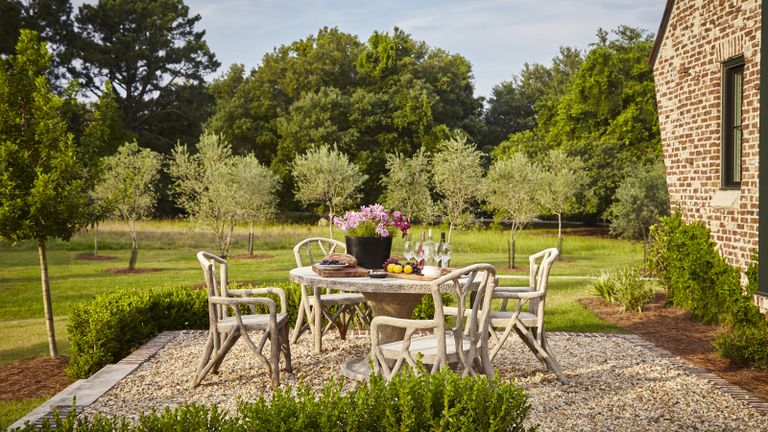 (Image credit: Emily J Followill/Beth Webb Interiors)
Our garden decorating ideas will help you enjoy your outdoor space for many years to come – whether you're looking to make a dramatic change or just a little tweak.
We've always loved our gardens, patios and balconies, but recent years have seen outdoor space has become more important than ever.
'Styling your outdoor space should require much the same level of consideration as indoor styling,' says Jonny Brierley at Moda Furnishings.
'Think about layering pattern, colors and materials to create a setting that is personal to you and your style. As with your interior scheme, your garden ideas should express your individuality.'
We all want to have somewhere to retreat to that feels like an extension of our homes, where we can host friends and enjoy some fresh air – if you have it, be sure to make the most of it by decorating it with the same thoughtfulness you would an indoor room.
Garden decorating ideas
No matter the size of your plot, decorating your garden is definitely something you can have fun with. Creating a new look doesn't have to involve a huge cost or a large landscaping job. As these garden decorating ideas show, small changes or slight additions can make a really big difference.
1. Blend rusticity with contemporary details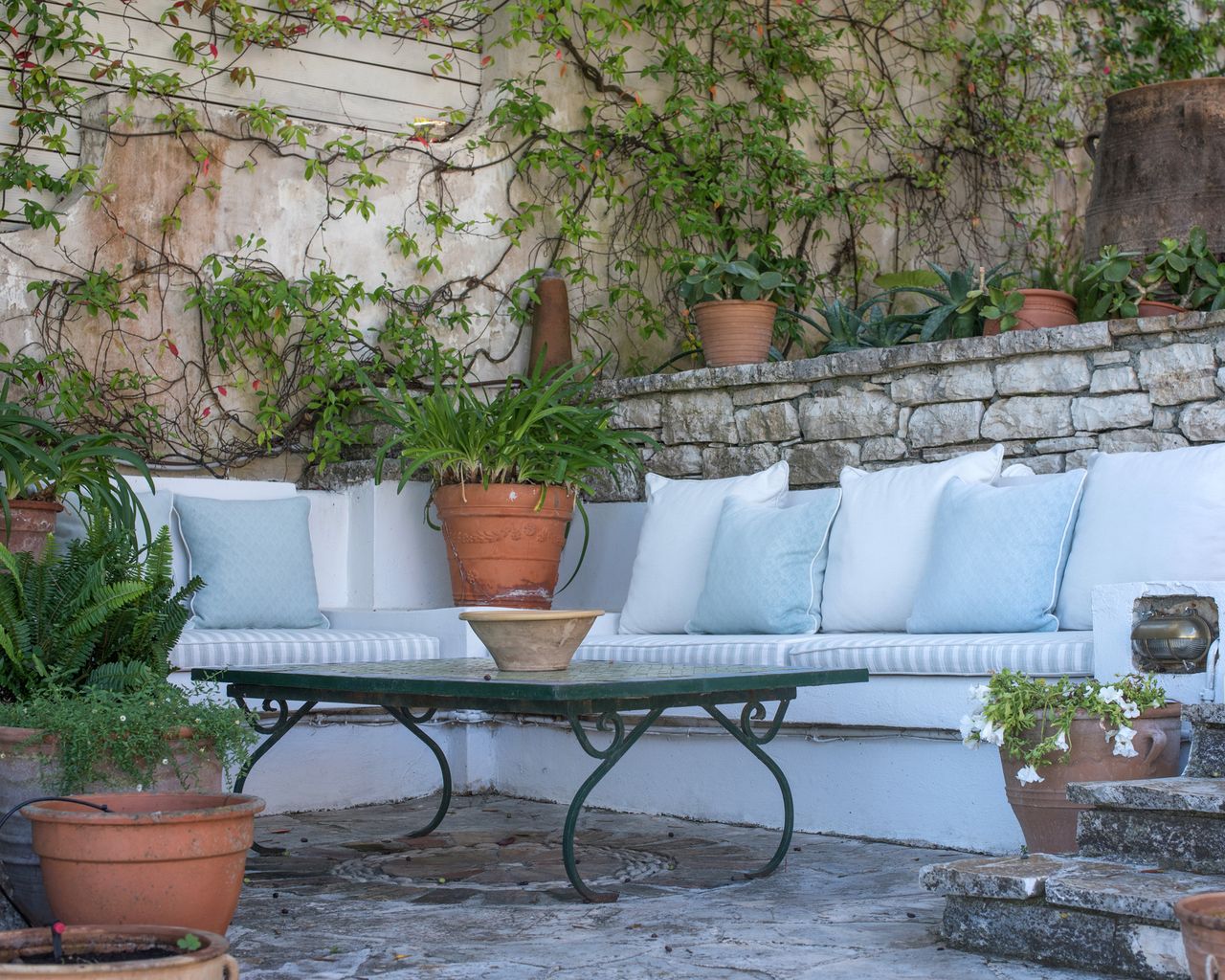 Getting your garden in order doesn't mean you have to scrub every surface and fill in every crack – as this example shows, garden wall ideas can be at their best when left a little rustic. What designers Yellow London did in this garden on the Greek island of Corfu was to contrast the deliberately rural style of the stone work with fresh, contemporary fabrics, ensuring that the surrounding terracotta urns and sprawling climber plants feel intentionally relaxed.
2. Think outside the box with recycled pots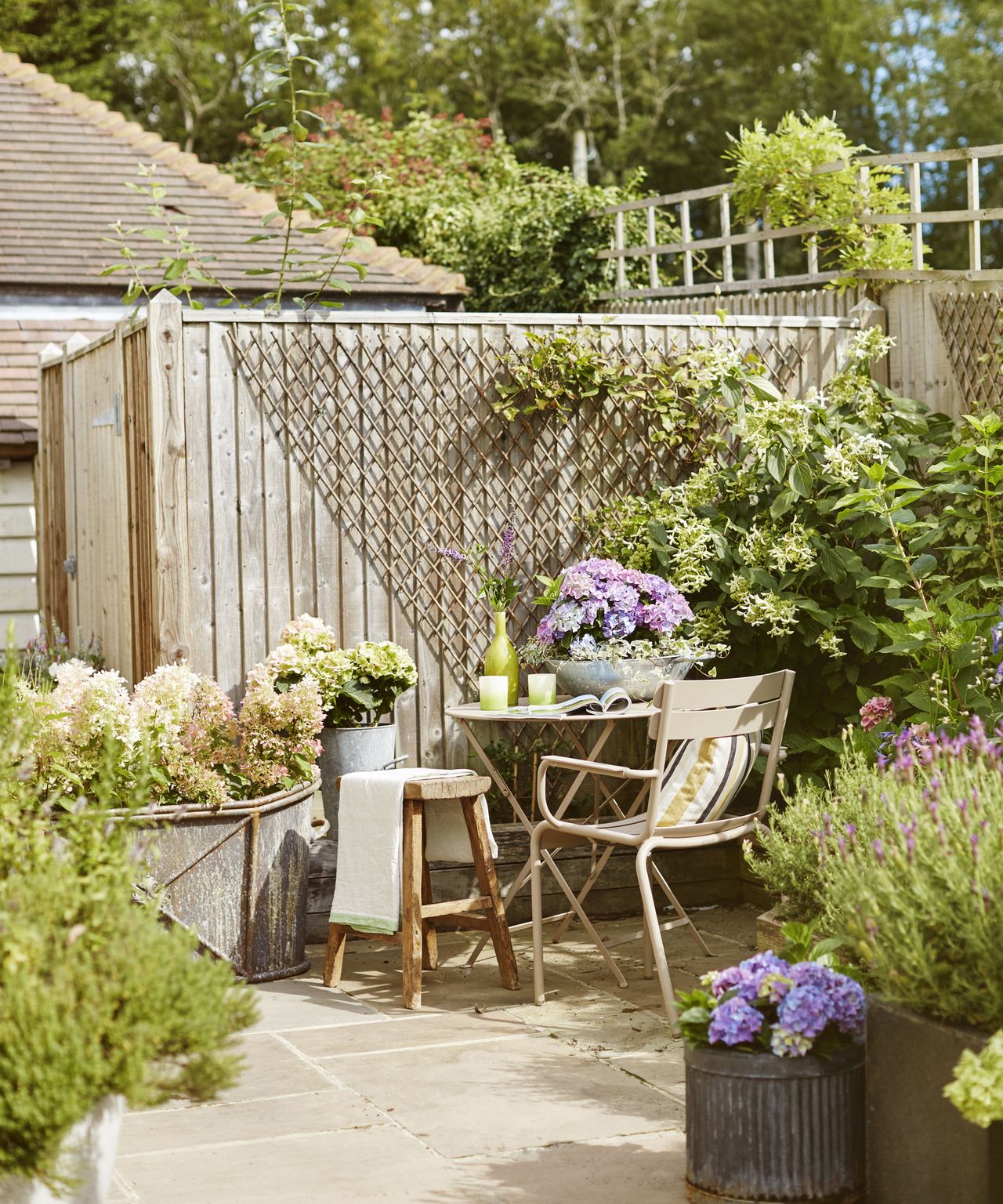 When thinking about how to plan a garden, using pots is a great way to add some flexibility into the final layout. The pots themselves can also act as decorative pieces – choose highly glazed, colorful and patterned pots to make a grand statement, or get creative by giving past-their-best household objects another life.
In this garden, metal tubs, buckets and even a trash can have been transformed into makeshift plant pots, giving the space a hint of farmhouse chic.
3. Choose colorful furniture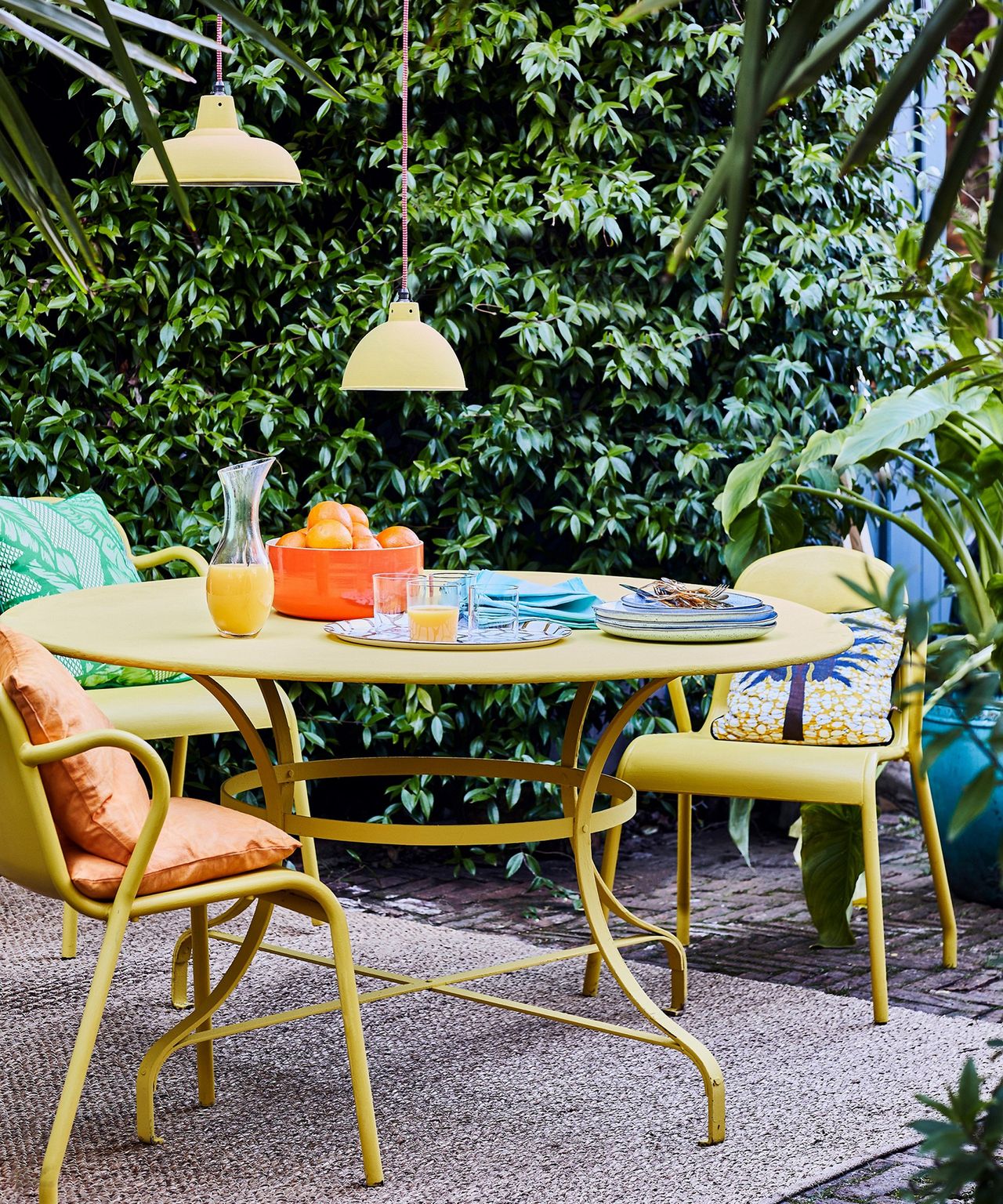 Without furniture, it's hard to use your outdoor space to its full advantage, so for many of us it's the key starting point when decorating a garden.
Bright bistro sets are a reliable choice and will look great everywhere from small balcony gardens to spacious patios. Already got furniture but want to inject some color? Try a lick of paint. Just make sure to use a finish that will endure a life outside.
4. Take your living room outdoors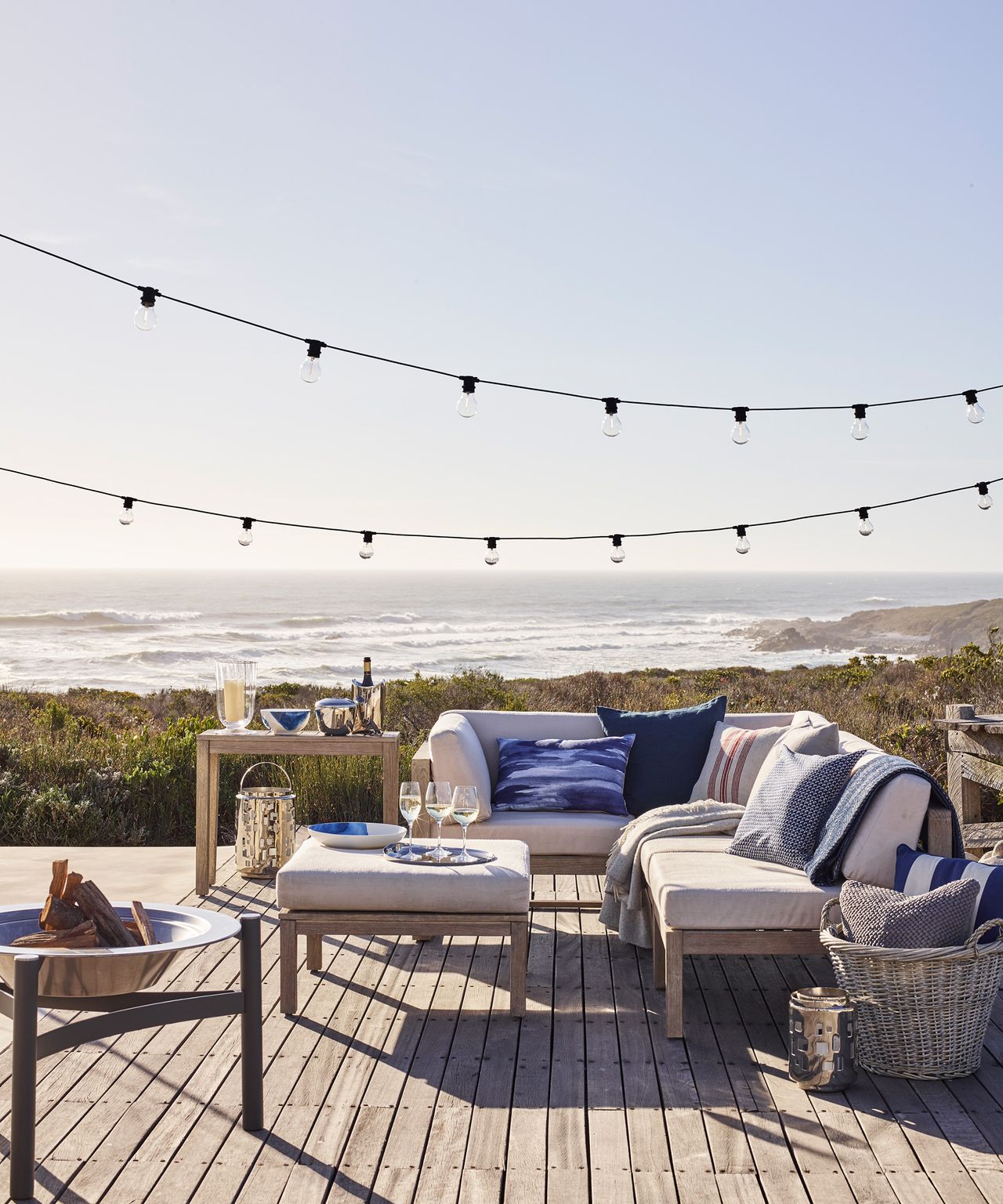 In interiors, we often talk about bringing the outside in, but what about doing it the other way round and taking the inside out?
If you're going to spend a lot of time in the garden, then it should feel as comfortable as possible. Create an outdoor living room and choose seating that wouldn't look amiss inside your home. Then add cosy blankets and a chilled glass of wine for the perfect way to wind down – though we can't promise you'll have this view!
5. Mimic nature in your furniture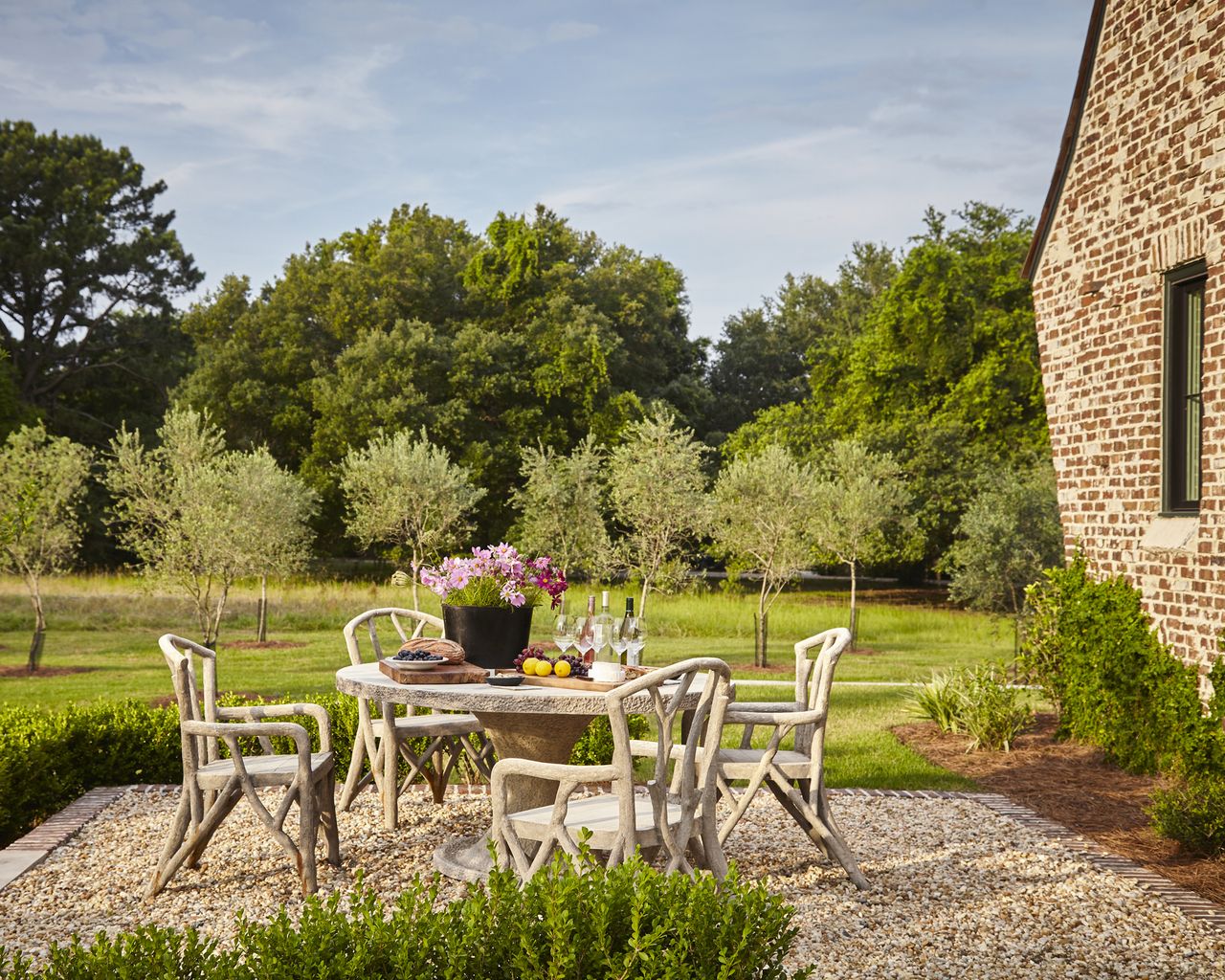 If you want all elements of your garden to feel truly at one with nature, swap traditional garden furniture styles for something a little more organic.
In the garden of this South Carolina hunting lodge with interiors designed by Beth Webb, a dining set includes wooden chairs that have been carved to mimic winding tree branches, mirroring the young trees planted nearby.
6. Upgrade your shed to a summer house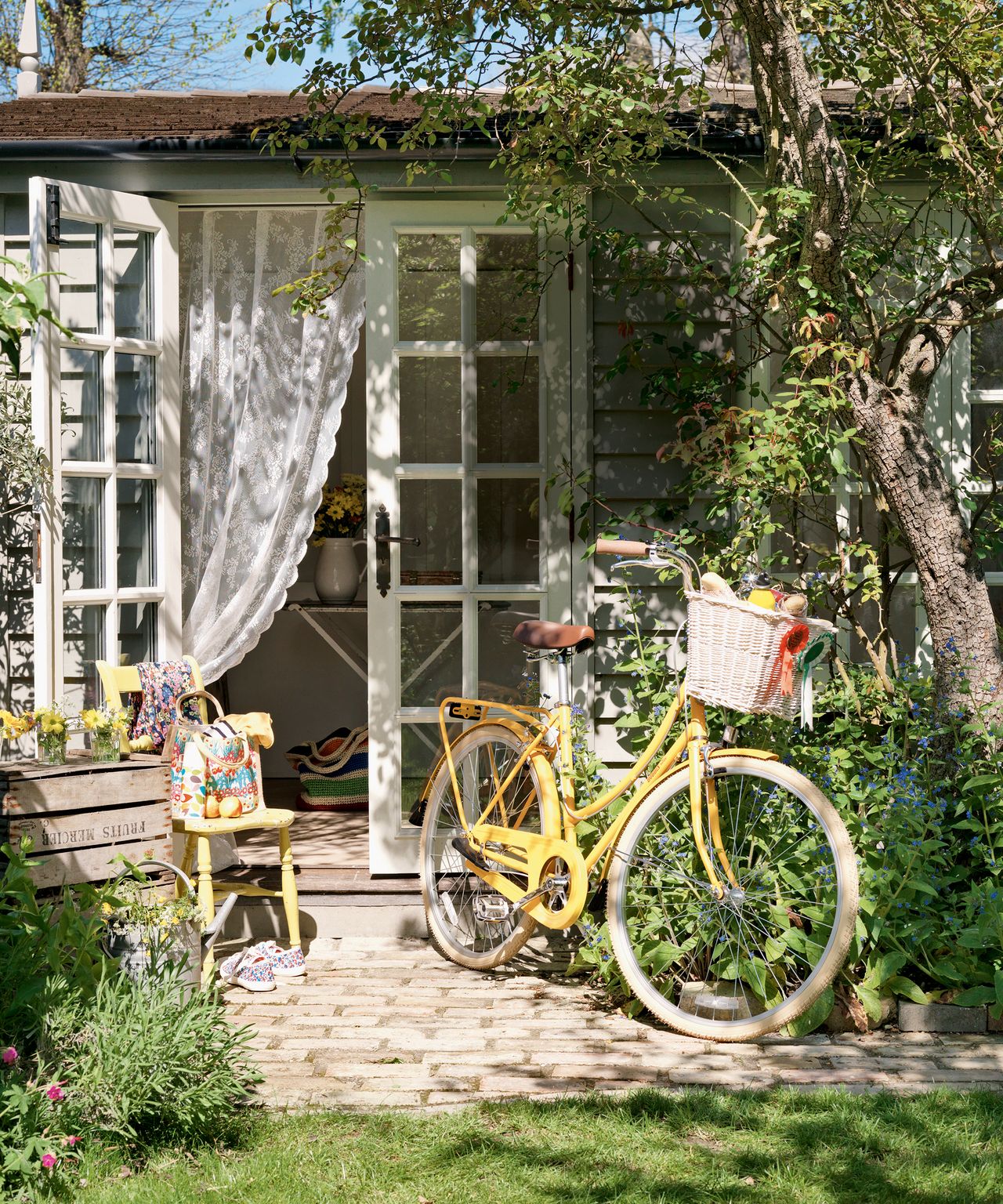 Just as you can think about bringing elements of your indoor rooms into your outdoor spaces, it's important to treat any outhouses with the same respect you would your house. Declutter, organize and paint your shed to make it a space that is pleasant to both be in and look at.
If you have enough space after your spring clean, consider turning the shed into a partial summer house: add seating, a table, French windows and even a machine washable curtain to make it the perfect post-gardening retreat.
7. Go au naturel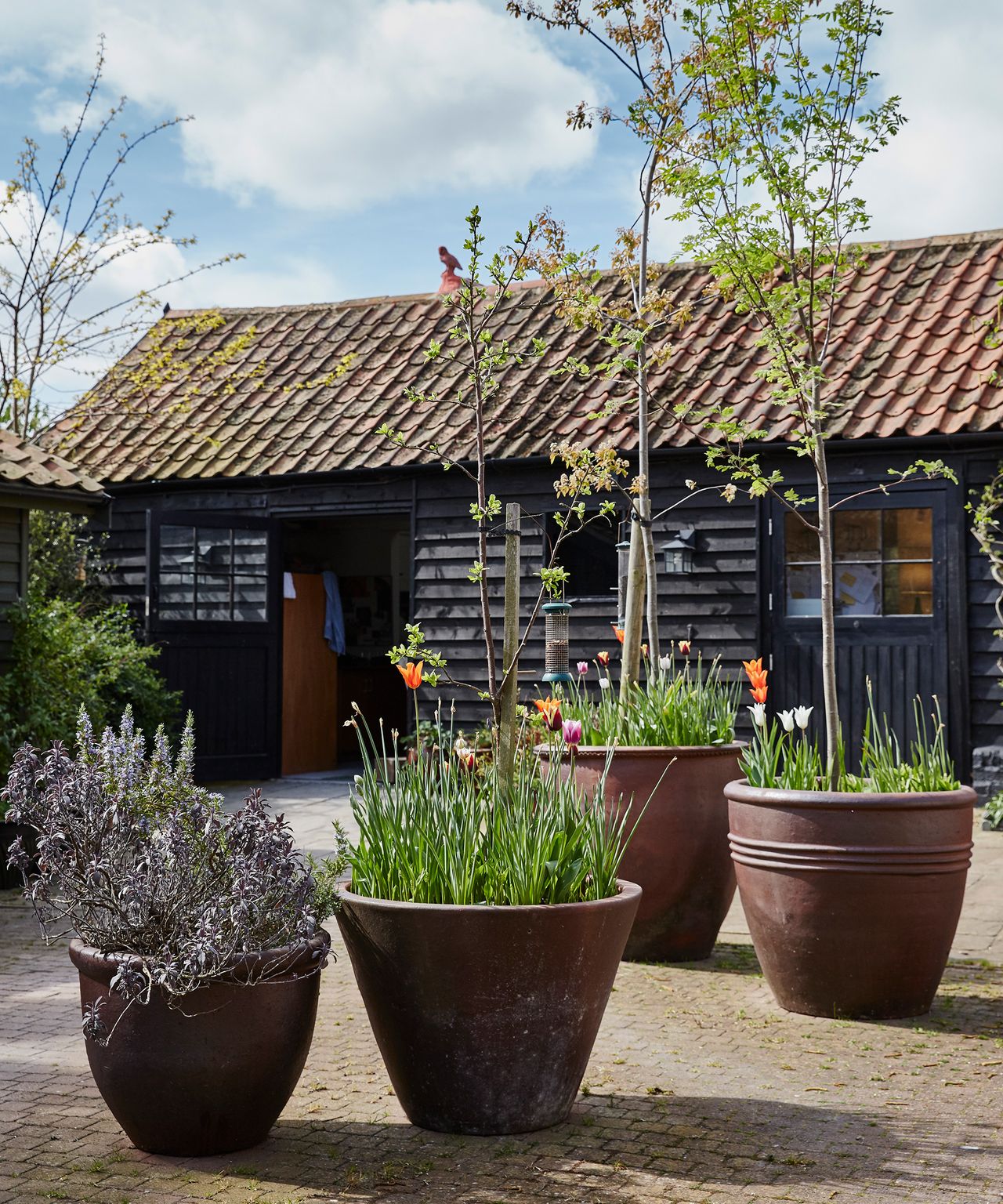 Of course, one of the best ways to decorate your garden is with nature itself. There is nothing more beautiful than the greenery and color that plants can display.
Terracotta pots will give you a classic look, but there are an array of other planter options, too, from cool concrete to the brightest blues or pinks.
They're the perfect planting solution if you're looking at different patio ideas for your garden and, another good thing about pots, is you can easily move them around when you feel like changing the look of your garden.
8. Make use of lighting
Just like the sparkle of festive lights at Christmas time, garden lighting can totally transform your space.
From ground-level uplighters to wall-mounted bracket lamps, there are so many different outdoor lighting ideas to choose from.
An easy way to add a little magic is with a string of solar-powered bulbs hung from trees or on a fence. As they won't need an electric socket they're great for life in the garden.
9. Cover up
If there's a slight shower, you don't want your plans to be dampened. A cool gazebo will mean your outdoor lunch can still go ahead and it will offer plenty of scope for decorating, too.
Try hanging a shower-proof fabric for a little extra protection from the elements and string up some multicolored lanterns (with faux tealights!) for a twinkling effect.
10. Be a soft touch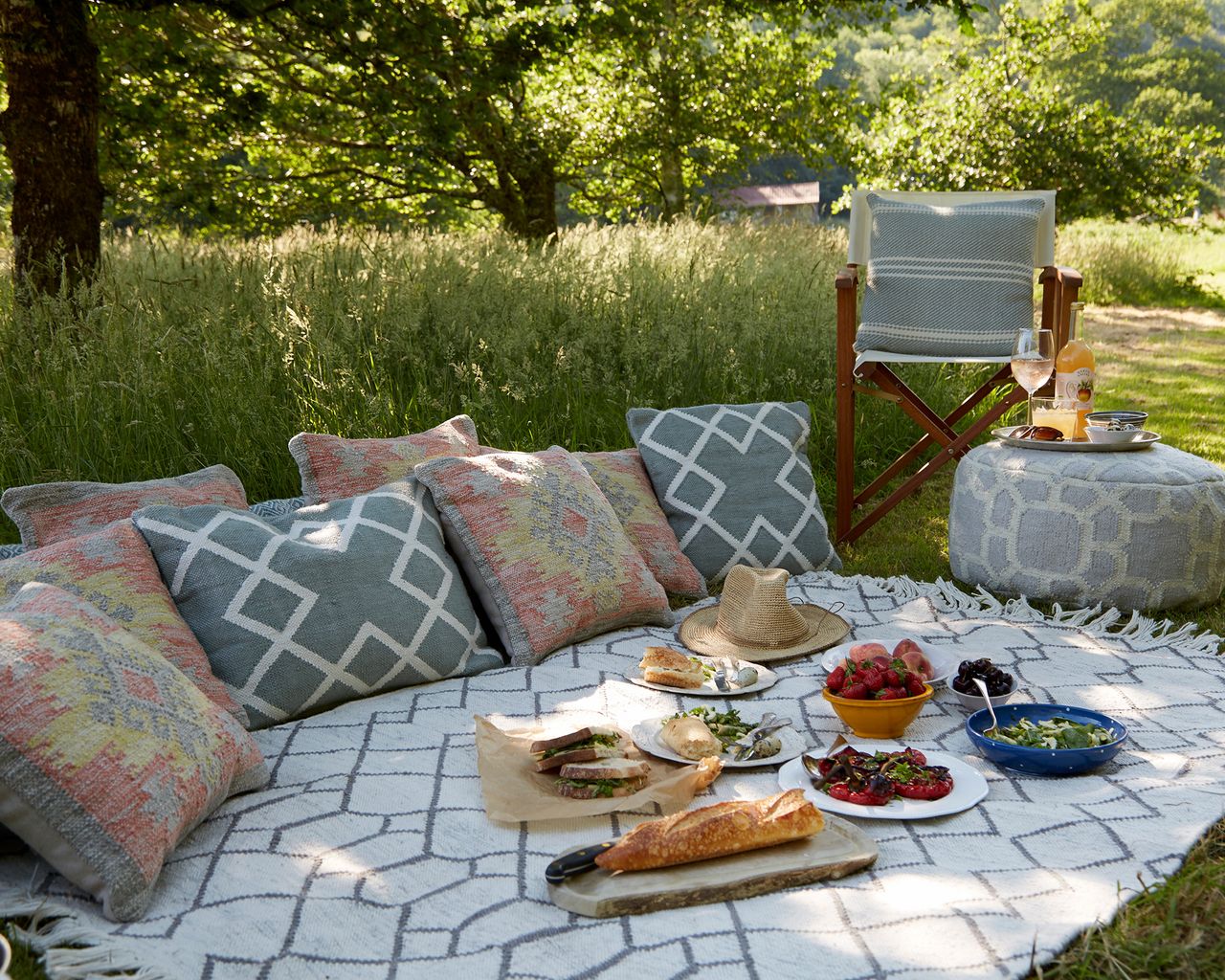 Add a little pattern to your garden with some stylish cushions. 'Comfort is all,' says Tasha Green at Weaver Green. 'Use lots of lovely outdoor scatter cushions, floor cushions and outdoor rugs to take the hard edges off outdoor furniture and benches.' As well as the ground! Go for weatherproof designs that are washable so they stay looking their best for longer.
11. Paint a wall or fence
The transforming powers of paint extend to the garden as much as your bedroom.
Traditional garden walls are often unpainted, but they can look amazing in a fresh and fun hue.
Fences will also benefit from a coat of paint, whether you want to refresh your current color or try something totally new. White, duck-egg blue and classic green are ideal. If you've been dreaming of the perfect picket fence, now is the time to achieve the look.
12. Put up a screen
Whether it's for garden privacy or purely for visual enjoyment, a garden screen is a great way to decorate your space.
Screens can be used to provide shelter around a seating area or to enhance other architectural features, like the raised bed and water fountain here.
13. Glow with lanterns
There's no doubt that candles add atmosphere. However, for garden decorating ideas that won't be disturbed by the breeze, dot hurricane lanterns around your hard surfaces for a beautiful glow.
Even during the daytime, hurricane lanterns make a garden look warm and inviting.
14. Swing low
If you've got two trees from which you can hang a hammock, you'll love the laid-back feeling you get from lounging in one.
Greenery is wonderful for calming the soul, so take a book and enjoy some time surrounded by beautiful leafy foliage.
15. Light a firepit
Evenings in the garden will always be a little more special with a firepit. Gently flickering flames are mesmerising for almost all of us, and a firepit will keep you and your guests nice and toasty long after sundown. Perhaps you could even toast a marshmallow or two. Feeling fancy? Take a look at outdoor fireplace ideas to take this humble firepit to the next level.
How do I decorate my garden?
The best way to decorate your garden is to use garden decorating ideas that are an extension of your home and compliment your indoor decor.
'I recommend thinking about your garden project like it is another room in the house,' says Bethan Harwood, home design stylist at John Lewis. 'I would start by using a mood board to gather ideas and inspiration, but make sure they are achievable with the space you have.'
We've mentioned lighting as a vital part of a great garden scheme and Bethan agrees that it's an essential part of planning a garden: 'One aspect to not forget is lighting! Ambient lighting can create a cozy atmosphere as the sun sets in the evening. Consider hanging festoon lighting above your seating area for a warm glow and a scattering of lanterns to create pockets of light.'
How can I make my garden look nice on a budget?
There are lots of ways to achieve an interesting look and you don't have to spend the earth. 'Reuse different household vessels to plant up,' says interior garden designer Ian Drummond. 'Old wine boxes, storage boxes, old bins… Make it interesting with vibrant planting. Growing from seed is low cost and rewarding, and bulbs are a way to add variety and colour for the spring. You can get some great deals especially using online specialist plant retailers.'
In terms of accessories, Bethan suggests doubling up. 'I would consider if there are any interior accessories that can be brought outside. You may already have the perfect cushions, candles or throws that would work for a cosy evening in the garden. Shopping your home is a great way to get a new look while keeping to a budget. You can then add other items, with flexibility in mind, so that everything in your home works a little harder.'
How can I make my garden fun?
Gardens can be quite functional spaces so anything that makes yours stand out a little will give it a fun vibe. Add some comfort and wow factor, and anyone visiting you in your garden will feel like it's an enjoyable place to be. If you've ever been wowed by a glowing firepit, for example, you'll know the impact it can make.
'Firelight is said to create a more intimate setting, allowing guests to relax and talk, letting their guards down at the end of the day,' says Jonny. 'The fire provides a visual, psychological comfort from which you and your guests will benefit.'
Similarly, garden decorating ideas such as bright textiles will always lift the spirits, as will colorful dinnerware. And who could resist getting a champagne bucket for garden party ideas with a bit glamour?
Even planting doesn't have to be serious. 'Fill a sandbag with soil and plant it with color blocks of cyclamen,' suggests Ian. 'Or plant up old wellington boots with winter pansies so they hang down as they grow.'
Essentially, if you have fun planning your scheme, your garden decor is sure to feel fun.