Garden wall ideas – 16 inspiring ways to define your boundaries
Discover stunning garden wall ideas to border your outdoor space, improve security, and create an attractive backdrop for planting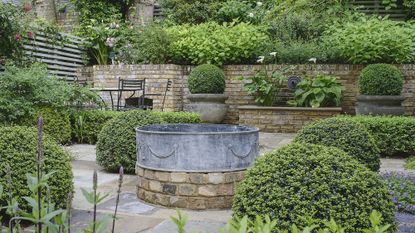 (Image credit: Buono Gazerwitz Landscape Architecture)
The best garden wall ideas combine beauty and practicality in equal measure – defining boundaries, providing shade and privacy, and offering interest at eye level.
As they take up such a large amount of surface space, walls are some of the most versatile backyard ideas, offering the ability to zone areas and create a clever landscape feature on an uneven or sloping site.
In terms of materials, there is a wide choice available – from crisp white render, to industrial concrete, warm brick and rustic stone – depending on your budget and house design.
'Walls are the most solid option for boundaries, with the cost varying according to the height and thickness of the finished design,' says garden expert Matt James.
'Bear in mind the height of a wall and its construction needs careful consideration when it comes to its ability to withstand strong wind. A good landscape contractor can help here.'
If you've also been looking at other backyard landscaping ideas, such as garden fence ideas, then why not combine the two?
'To introduce a variation in color, form and texture, consider restricting the height of a brick or stone wall to three- to four-foot high and combine it with a two- to three-foot-high picket-style fence or a woven chestnut panel for example, installed on top,' adds James.
Garden wall ideas to inspire
Whether you're looking for front garden wall ideas, or garden screening ideas, there are so many options to suit every design style.
For garden wall ideas to uplift existing designs, consider adding elaborate trellis, statement artwork, or even a living wall abundant with foliage.
We've rounded up the best options to get you started and inspire your project.
1. Lead the way with curved walls
Curved walls not only soften hard edges in the garden, but can also be used as a clever design device to visually open up areas, and help guide your journey through the space.
In this project, curved retaining walls either side of steps make the most of a sloping site, and lead the way to a stunning oak-frame gazebo by Oak Designs Co.
Beneath the canopy, a low wall and built-in pizza oven help to enclose the space, and tone in with the brickwork elsewhere.
Discreet lighting illuminates each step after dark, providing atmosphere and enhancing safety.
One of the most appealing aspects of creating a low retaining wall like this is the ability to introduce colorful and fragrant plants, such as lavender and roses, at eye level, while plants with a trailing habit can softly tumble over the top of the wall.
2. Lighten up walls in a courtyard garden
Townhouses and urban homes often have enclosed courtyard gardens, which while possessing a secluded feel, can seem darker and more claustrophobic.
Brighten things up by opting for light painted walls, and introduce plenty of climbing greenery – espaliered fruit trees are attractive, while helping to expand your kitchen garden ideas.
The use of outdoor mirrors is one of the more clever courtyard garden ideas to enhance the sense of light and space, and give the impression of a glimpse through to another areas – but make sure they are positioned to reflect the best possible view. Framing them with greenery adds a romantic feel.
In this stylish scheme, built-in tiled seating enlivens the space, while stone garden antiques add character and a sense of history.
Reclaimed stone from a Georgian house was chosen as the focus. Joshua Sear of Barlow & Barlow used limestone for the paving and a reclaimed trough, lintel and stone cladding.
3. Include a viewing window in your garden wall
If you have a large yard or benefit from an attractive view, then consider incorporating a viewing window into your garden wall.
Traditionally known as a clairvoyee, a viewing window creates a secret garden feel, and offers a carefully edited outlook onto another area.
'Clairvoyees were historically a popular detail in both masonry and ironwork boundaries,' says conservation expert Lee Bilson. 'They tended to be positioned at the end of walks in a garden, offering vistas to grounds or back to the house.'
Consider positioning one with a view towards a garden sculpture or water feature, and frame the opening with beautiful climbing plants, such as clematis or roses.
4. Use crisp white walls for a modern Mediterranean feel
Clean-lined rendered walls offer a crisp, modern look, and are evocative of Italian and Mediterranean garden ideas.
In this design, retaining walls have been added to create a raised terrace area, with built-in beds providing the perfect canvas for stunning white 'Iceberg' roses and jasmine. Lavender running up the steps adds an informal edge and enhances the Mediterranean feel.
Bear in mind there is added maintenance to choosing white walls, as they will need occasional cleaning, and eventually re-rendering to maintain the clean look.
5. Extend your garden wall with pleached trees
Trained onto a flat framework, pleached trees add classic formality to a garden, offering screening and shade without taking up too much space.
In this beautiful outdoor dining area, featuring garden furniture from Bridgman, the mid-height stone wall has been visually extended with pleached hornbeam trees, which work particularly well due to their straight, slim trunks and leafy top.
The foliage can be trimmed to a squared shape – similar to a hedge – or left to grow slightly rounder.
Hornbeams are some of the best trees to espalier. They are semi-evergreen, so they hold their leaves through the fall, when the leaves turn to warm autumnal colors. They lose some, but not all, of their leaves over winter so still provide some privacy in the colder months.
6. Build low random stone walls to create rustic raised beds
If you've considered the potential for rock garden ideas in your yard, then random low stone walls, built in an informal sinuous line, will add a rustic country feel. They can be used to border beautiful raised beds and rockeries, as well as to define pathways.
It's a brilliant way to break up a large yard, and makes tending to – and enjoying – plants much easier, as it raises them above ground level.
In order to support a raised bed, the wall will have to be able to hold the weight of the soil, so ideally keep them to no more than 12 inches in height, or they will require solid foundations.
7. Enhance a sloping site with a tiered seating and planting area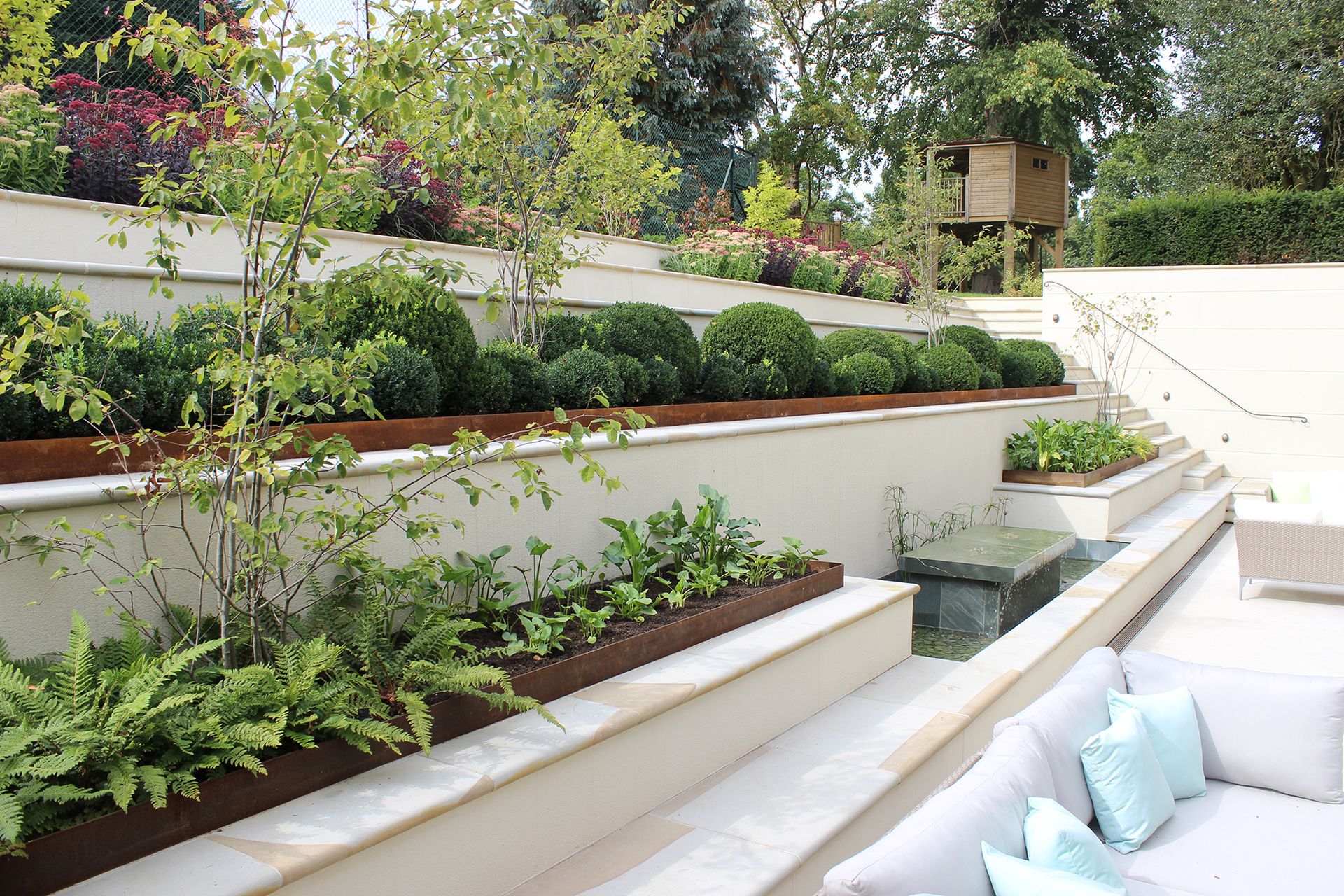 A tiered, stepped area leading down to a sunken patio is one of the most fabulous sloped backyard ideas.
This stunning design by Bowles & Wyer includes levels for informal seating and low-maintenance planting, with Corten steel edged beds.
Crisp, white walls and stone-topped tiers add a luxurious modern edge, while an integrated water table adds a serene feel to this backyard oasis.
'Far from being a problem, a sloping site presents some of the best opportunities in garden design,' says John Wyer, CEO.
'I allows plants to be arrayed in layers so that successive sweeps of foliage and flower build onto one another.'
8. Add a sculptural wall panel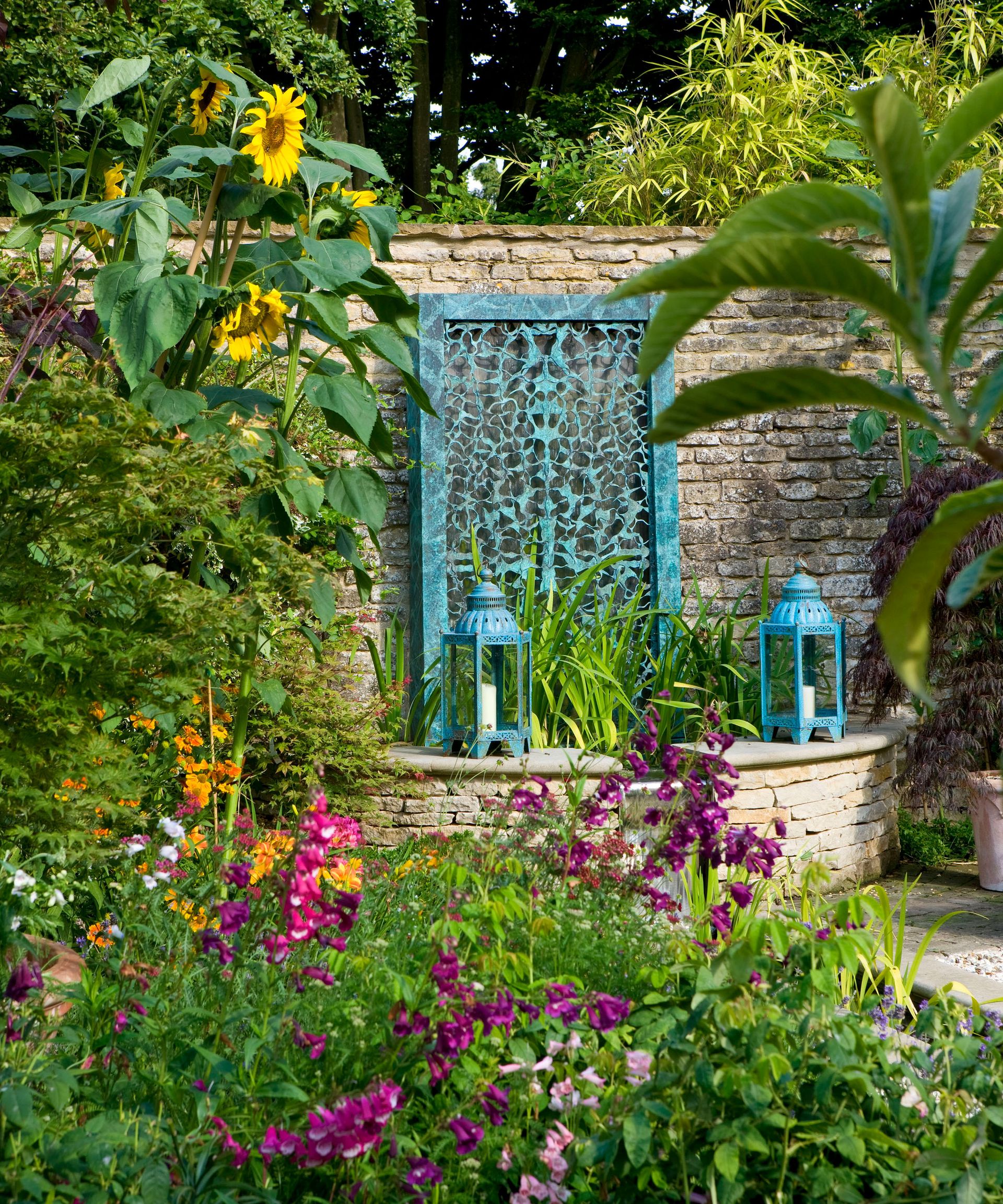 Whether you want to enhance attractive walls, disguise less appealing surfaces, garden artwork is the perfect way to do it.
This filigree water wall bronze sculpture by David Harber makes a stunning centerpiece, and has a characterful verdigris finish.
It serves as an eye-catcher on the landscape, drawing the eye, but also a work of art in its own right.
9. Introduce a living wall
Living, or green, walls, once the domain of temporary, designer installations have become the must-have decorative design solution for residential gardens.
Colorful, verdant and providing aesthetic and ecological benefits, living wall ideas make use of vertical surfaces for planting – particularly useful where space may be limited, but worthy as an impactful design feature in their own right.
In urban areas, green walls can help keep buildings cool, improve air quality and reduce noise pollution, as well as provide a habitat for wildlife. They also help keep rain water away from exterior walls and provide insulation.
10. Add a coat of paint
Feature walls are big in interiors so why not in exteriors? Give a blank wall, outbuilding or fence a new look by painting it a deep, rich hue and using it as a dramatic backdrop for plants and pots.
Choose colors according to the amount of sunlight or shade the wall or fence receives, just as you would inside the house. This smokey charcoal hue brings the woven, steel and wood accessories to life.
Use galvanized planters filled with herbs and decorative zinc watering cans – which can be hung on the walls – to catch the light.
11. Consider a fence instead
Garden fences can define the edges of our garden, provide security, protection and privacy. With the range of choice on offer, there is so much a well chosen fence can do for your outdoor space, making them well worth considering as an alternative to garden wall ideas.
Having a well-maintained fence is a great way to ensure that your sell your house quickly and secure a top price for your property. Style is just as important as quality however, and choosing the right material and look is an important consideration.
There is an increasing demand for unfussy horizontal linear designs as opposed to the rustic look. Regardless of the size of the garden, clear boundaries will give you privacy as well as adding a smart finish to your space, and a garden fence is an attractive and relatively maintenance-free way of achieving this.
Fencing also provides an ideal backdrop for plants, as well as protecting the garden from the extremes of winter weather.
12. Link your garden by a thread of reused stones
With a huge focus on sustainability, it comes as no surprise that many of us are looking to areas in our homes and gardens that we can repurpose and reclaim.
Stone, often found in quarries and salvage yards, can be reused in garden wall ideas that are beautifully rustic and visually appealing. Any wildlife living amid the stones will only add to the narrative – these kind of garden walls provide sheltered homes for newts, frogs and insects.
Stone walls can also be the perfect way to add terraces in sloping gardens.
13. Do away with a traditional wall
If traditional fencing or garden wall ideas are not on your agenda, worry not. A neat box hedge could be the answer to your prayers.
The best fast-growing hedges offer lots of design possibilities and are also great for creating garden rooms. Understandably, it can be hard to get excited about hedges. They quietly do their thing, defining the boundaries of our gardens and providing a useful backdrop to other planting. But they can be so much more.
It's possible to make a feature of hedging by incorporating it into your design when you plan a garden and capitalising on the extra planting opportunities a hedge offers. 'When it comes to design, they play a vital role,' advises horticulturist and author Louise Curley.
'You can use hedges to divide your space into different garden rooms; taller ones will help you create secret places, or you can cut a hole into a hedge to capture a view – either taking the eye beyond the garden or giving a glimpse into a hidden corners.'
If you're after something more classic in design, then the knife-edge precision in a hedge is an awesome thing, as if the line the gardener drew on their plan had been magnified a thousand times. Who can help but admire the workmanship which can produce a living straight line or a perfect wall of uniform, black-green yew.
14. Increase your plantable space by growing plants vertically
Are you looking for small garden ideas that maximize on planting space? Vertical planting is the solution.
One of the main ways you can enhance the pleasure you get from your garden is to ensure that every single surface of the walls and fences are put to good use. Far too many of these potential growing spaces are left bare, when they could be transformed into a stylish feature.
New planting products such as wall mountable pouches now allow you to hang a curtain-like fall of planting over almost any wall, and that includes interior walls (given you have a space which gets enough light).
They are instant focal points and can be planted with pretty much any choice of plants – think herbs or colorful trailing plants on a previously unloved garden wall.
15. Let light in with a trellis
For a little extra privacy, add a trellis above an existing wall. Trellises and other frameworks can be erected to encourage delicate plants to grow in the directions you want.
Traditionally climbing plants have been used to swathe walls with color – and edible climbers, such as blackberries and raspberries, can be trained against a sunny wall.
Trees and shrubs can also be 'espaliered' – pruned carefully so that their branches grow right against the walls – offering big harvests without encroaching on garden space.
Alternatively, tall free-standing planters can be placed in front of bare walls to bring extra life to tired areas, or as additional garden shade ideas.
16. Be sympathetic to existing structures
Any garden structure should be considered in relation to the house. That's not to say it needs to match – old-meets-new is very popular in garden design right now – but your choice should be sympathetic.
Here, the design and materials of a low brick wall complement the style of the surrounding properties.
As far as garden edging ideas go, this design creates a cohesive border, with the simple organic shapes of climbing plants softening the effect.
How can I make my garden wall look nice?
Vertical gardening is all the rage, and is one of the most sensational garden wall ideas for transforming a blank wall into a piece of living art.
In its simplest form, a green wall consists of trailing or climbing plants planted in wall-mounted containers or pockets, sometimes with a sheet of polythene behind.
When it comes to choosing plants, think useful as well as decorative.
Vertical herb garden ideas that feature bushy and trailing thymes with oregano, chives and tumbling nasturtiums, which can all be snipped for cooking and salads, are good options.
Alternatively, incorporate scented plants to complement more sensory garden ideas.
Regular and even watering is essential and you'll get the best results if you can include an irrigation drip system at the same time as you construct the wall.
How do I brighten a garden brick wall?
Color is the best way to brighten a brick wall, be that paint, flowers or foliage.
Varying color and texture will bring an exposed brick wall up-to-date. Remember, lighter colors tend to dominate, so keep to dark tones on the bottom for a grounding effect.
There is also a tempting array of wall-mounted planting options now available to encourage us all to get the best from every square inch of our plots. Troughs, pouches, tubs and other containers can be affixed to garden walls and fence posts with sturdy brackets, and filled with trailing flowers.
How can I hide my garden wall?
It is relatively easy to hide an unsightly garden wall. If in doubt, consider using plants and foliage to add interest.
A large range of herbaceous perennials, grasses, small shrubs, herbs and even fruit and vegetables can be used. Be creative and experimental – try including scented plants, seasonal flowers and bulbs.
However, be sure to check your chosen plants will suit the aspect, microclimate and conditions of the wall they will be grown on. North-facing garden ideas require very different planting to sunnier south-facing garden ideas, for example.
How do you cover a brick wall outside?
If you have an unsightly brick wall outside, then consider whether painting it could provide enough of a transformation to improve the look of your property.
Alternatively, add trellis to the wall and grow the best climbing plants, such as roses, clematis, honeysuckle, jasmine and espaliered fruit trees, which can be trained to cover unattractive expanses and distract the eye.
For a more instant transformation, explore the possibilities for adding garden artwork, build a plant theatre, or add hanging baskets.
Sign up to the Homes & Gardens newsletter
Decor Ideas. Project Inspiration. Expert Advice. Delivered to your inbox.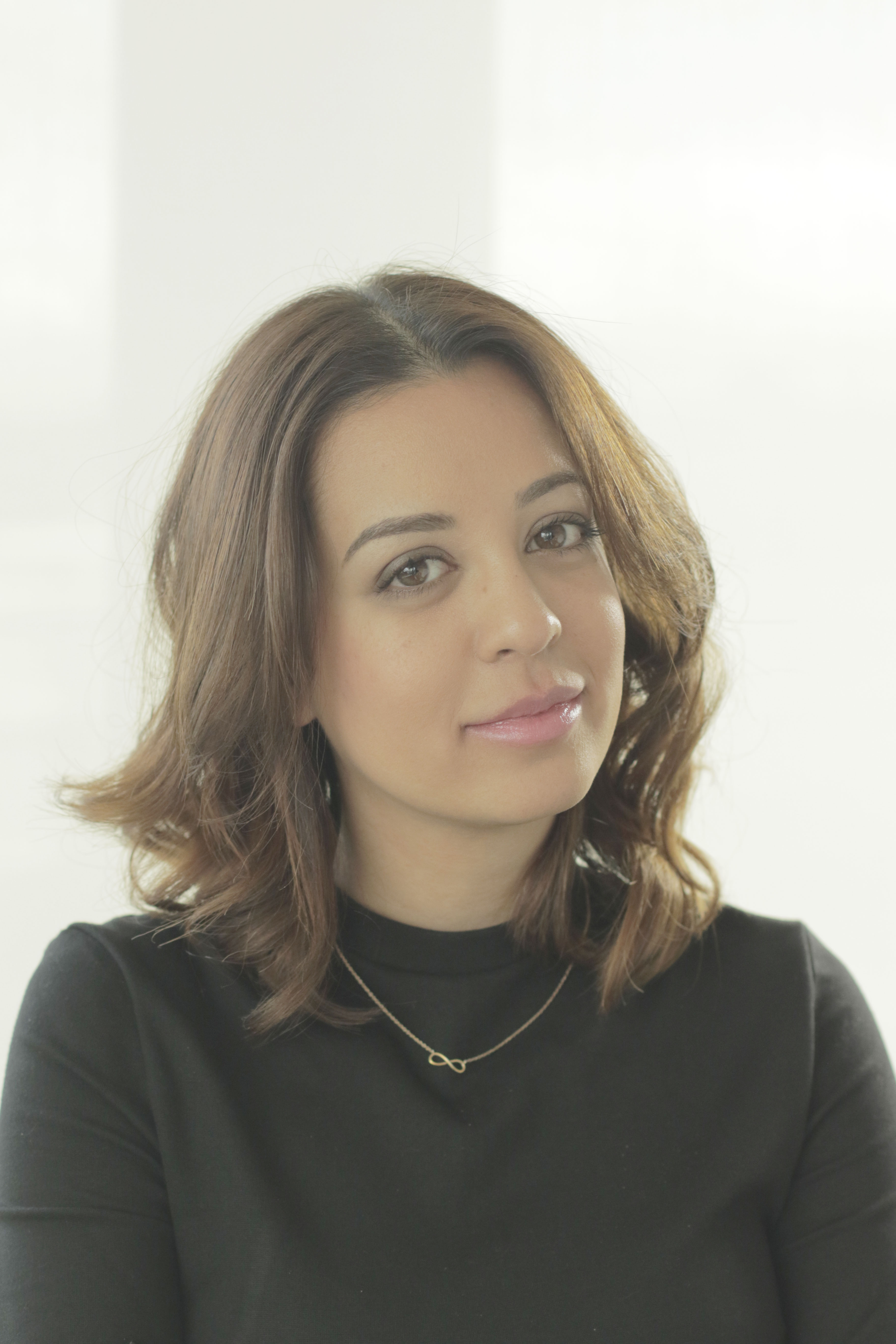 Jennifer is the Digital Editor at Homes & Gardens. Having worked in the interiors industry for a number of years, spanning many publications, she now hones her digital prowess on the 'best interiors website' in the world. Multi-skilled, Jennifer has worked in PR and marketing, and the occasional dabble in the social media, commercial and e-commerce space. Over the years, she has written about every area of the home, from compiling design houses from some of the best interior designers in the world to sourcing celebrity homes, reviewing appliances and even the odd news story or two.