South facing garden ideas – how to embrace a sun-filled backyard
Hello, sunshine! These south facing garden ideas will offer inspiration if you're looking for ways to pep up a sunny garden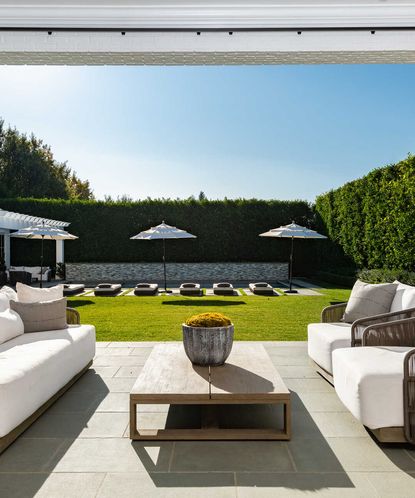 (Image credit: Nils Timm Visuals)
If your garden faces south, it will benefit from south facing garden ideas, and blooms will bask in sunlight from dawn to dusk.
When making planting choices, you'll have a whole spectrum of garden ideas to choose from. The most colorful annuals, perennials and shrubs all love a sunny spot, as do deliciously scented roses and climbers.
To truly enjoy the garden, plan in seating in the shadier areas where you can look out over a tranquil scene during long, hazy summer days.
South facing garden ideas
1. Design a have-it-all space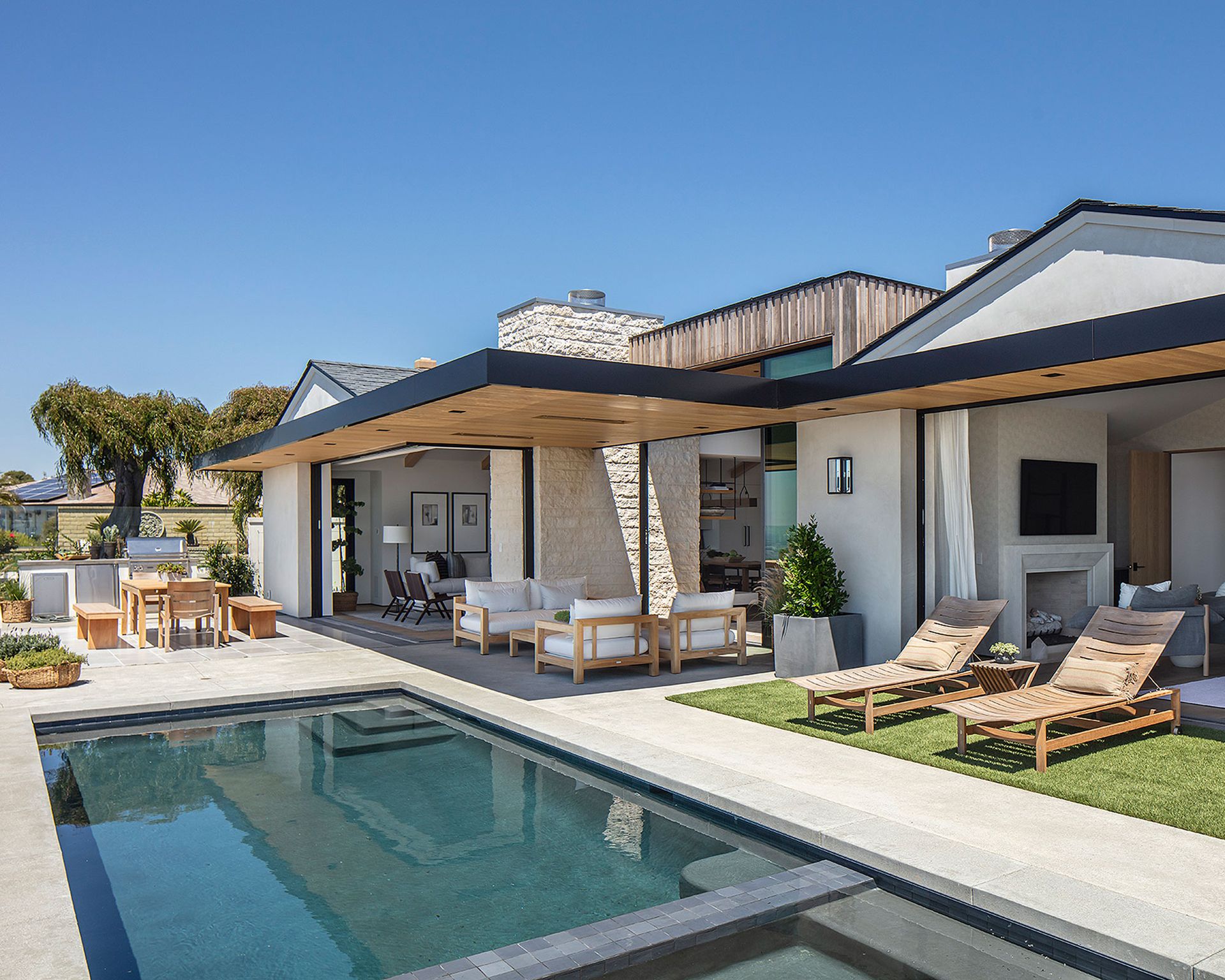 Start with a checklist of how you'll use the garden when considering garden decor ideas. Do you want a spot for lounging, a bench to catch the evening sun or somewhere for the kids to play?
The back of the house will be in full sun, so how about a shaded terrace for outdoor dining? Are you a keen gardener or do you need a plot that's easy to maintain? Is a shed, a greenhouse or a summerhouse a must? Jot your ideas down on a scale plan.
2. Plant for summer color
There's nothing more summery than blowsy peonies, such as the delicately pale pink Paeonia lactiflora 'Sarah Bernhardt' or the deep red 'Karl Rosenfield', in flower from June to July.
Other perennials include Lady's mantle Alchemilla mollis, with frothy yellow flowers above its distinctive leaves and Geranium × oxonianum 'Wargrave Pink' for pretty pink blooms. Back them up with summer bedding.
3. Look after a hot border
When considering how to plan a garden, it's important to remember that some plants are adapted to thrive in the heat, whereas others need a little more help.
When putting in new plants, adding compost or manure will get them get off to a good start. Then mulch with a good layer of bark or pebbles to help prevent water from evaporating. Give plants a long drink the evening before a heatwave, and water again in the early morning.
Better still? Layer your border with taller planting that can cast some shade on the flowers below, as in the garden above.
4. Fill gaps in beds
They're only here for a season, but annuals are the jewels of a south-facing summer garden.
A few trays of plug plants or a sprinkling of seeds will fill out beds and borders and adorn patio pots, containers and window boxes. For added impact, try opposites on the color wheel, such as setting spicy Calendula officinalis 'Indian Prince', against the vivid blue of the cornflower Centaurea cyanus 'Blue Boy'.
Consider drought-resistant plants, such as lavender and verbena (above) too, which will require little maintenance in the sunniest of spots.
5. Find space for a rose
No garden is complete without a rose. There are rose garden ideas for every sunny spot, and some that can tolerate partial shade, too.
Choose repeat-flowering shrub roses to fill out a border, climbing roses to decorate a wall, ramblers to scramble over an arch, or hybrid tea roses for exquisite flowers.
For an abundance of blooms, feed and mulch roses in early spring, before the leaves are fully open. Repeat-flowering roses benefit from dead-heading and a second feed in mid summer.
6. Bring in fragrance
Lavender rejoices in a well-drained spot where it can lap up the sun. Whether planted as an extended border for drama, or simply in a pot by the door, it will release its fragrance as you brush past, making it the perfect choice in a sensory garden.
Fancy a change from the much-loved English lavenders Lavandula Angustifolia Hidcote and Munstead? Try the French lavender, Lavandula stoechas Fairy Wings pink. Its perky wings will make quite a show.
7. Follow the sun
A south-facing plot gets a lot of sun throughout the day. The far boundary wall or fence faces north, which will be the shadiest spot, making it a good place for climbers that prefer to have their roots in the shade, such as clematis.
The climbing Hydrangea anomala subsp. Petiolaris does well in a challenging spot. For a curtain of year-round greenery there are plenty of living wall ideas to choose from.
8. Sit out a heatwave
In the heat of the day, it's good to have a little shelter from the sun. Garden shade ideas range from permanent garden structures to more flexible solutions, such as a parasol or a shade sail, which can be fixed to walls, trees, fences or posts.
9. Get the cottage core vibe
Quintessential cottage garden ideas paint a pretty picture in an exuberant mix of colors.
Plant Hollyhocks, delphiniums and lupins for height. Supply support for taller plants, putting in canes to encourage sweet peas in their upward journey. Phlox and pinks are a pretty addition to the front of a border.
10. Plant bee-friendly plants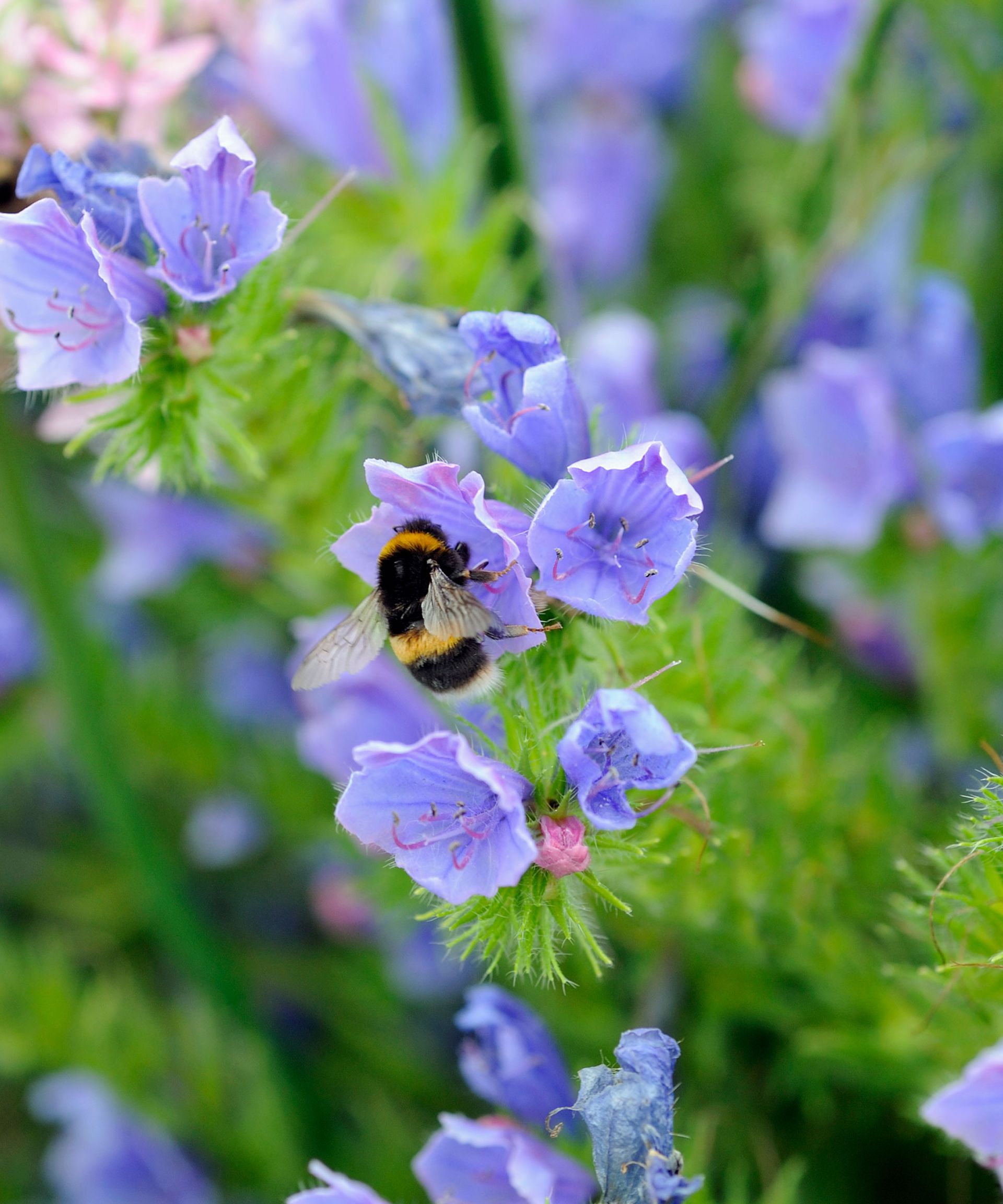 Bees and their butterfly companions are always on the lookout for pastures new. Help them out by looking out for wildlife garden ideas and by devoting part of your patch to a wild flower meadow.
Clear and rotovate the ground, then rake before sowing seeds. You can get ahead by sowing in seed trays in autumn, then planting them out as plugs in April.
11. Escape to a hideaway
What could be lovelier than a garden building that captures the imagination?
Positioned at the end of the garden, a cedar-roofed summerhouse, gazebo, treehouse or even a shepherd's hut acts as a focal point and provides welcome shade. Or go a step further and build a folly.
These structures make wonderful focal points and are ideal if you are looking to increase opportunities for shade or searching for garden privacy ideas.
12. Dine outside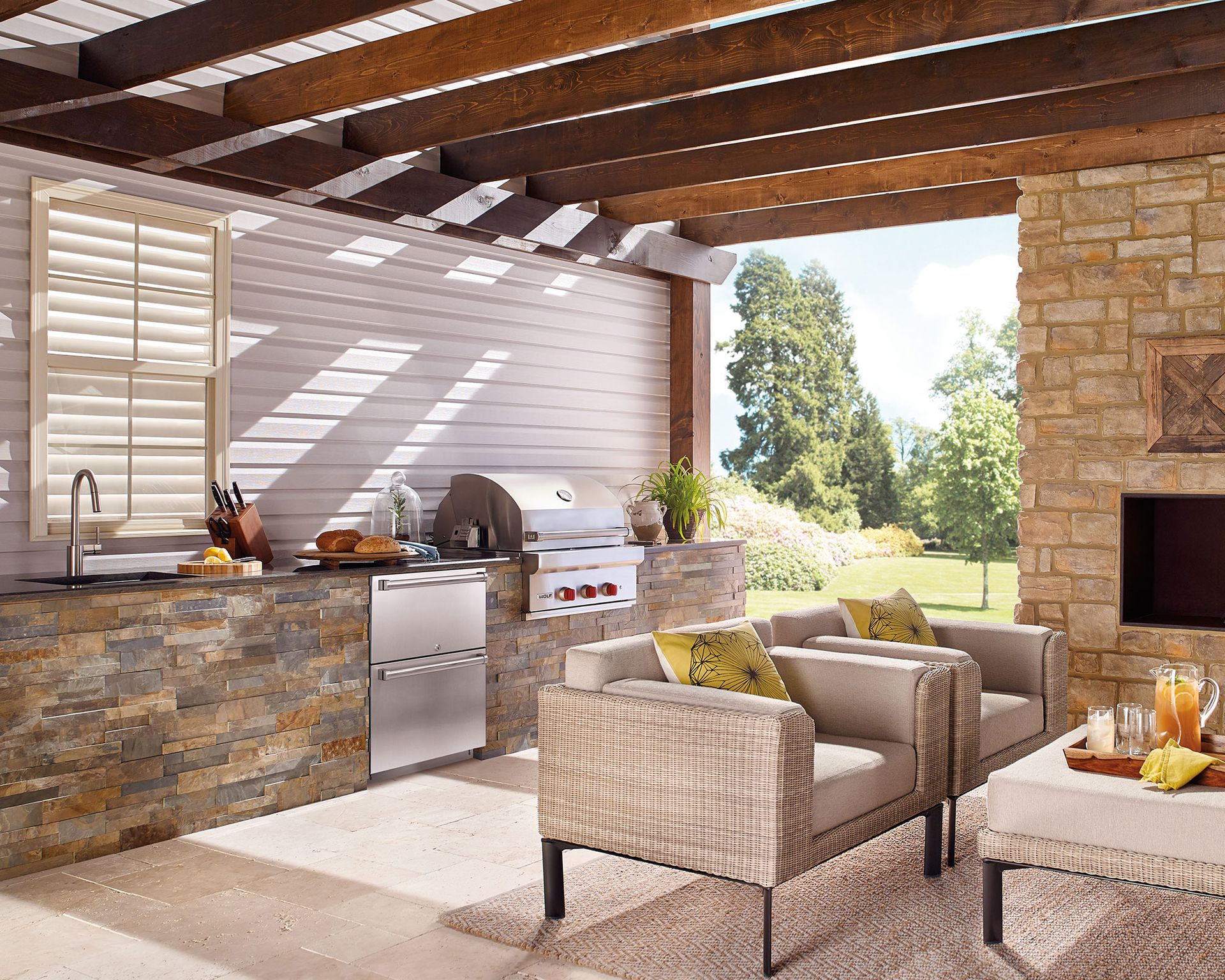 Catering al fresco can be easy with smart outdoor kitchen ideas, from a simple barbecue to a more complex restaurant-style kitchen with pizza ovens, worktops and sinks.
A sheltered spot away from the wind and sun is ideal. Get in the holiday spirit with modular furniture and a bar table that can be extended with further pieces.
13. Grow your own fruit and veg
It's a proud moment when you crop nature's bounty from your very own plot. Whether you are looking for kitchen garden ideas, or merely planning to grow from a couple of stylish containers, a south-facing garden offers you the perfect orientation for a bumper crop.
Raised garden bed ideas let you crop home-grown lettuces without bending. You can try your hand at apples, cherries, pears and plums, grown in large containers, too.
14. Use containers to tell a story
South-facing gardens are perfect if you are considering container gardening ideas. From the glories of an avenue of trees in huge planters to the charm of a terracotta pot on the doorstep.
For a riot of color, fill patio containers generously with bright summer bedding plants, including nasturtiums or ivy to spill over the edges. More subtle yet equally effective is a single-color scheme, throwing the emphasis onto the planters.
15. Take to the prairie
Look out on your very own savannah with smart flower bed ideas. Ornamental grasses love a south-facing garden and including clumps of several varieties makes for an interesting landscape.
Try Stripy zebra grass Miscanthus sinensis 'Zebrinus', frothy Deschampsia cespitosa tufted hair grass, or the red toned Panicum virgatum 'Rehbraun' switch grass.
16. Plant aromatic herbs
With herbs by the kitchen door, the busy cook can nip out for a quick snip whenever a recipe needs pepping up.
For the flavors of the Med, plant marjoram, oregano, sage and thyme in full sun. Rosemary rewards with pink, blue or white flowers, as well as aromatic leaves.
17. Create an outdoor living room
With smart outdoor living room ideas, there's no reason your outdoor space can't be as welcoming as your living room, especially if you invest in a structure with a roof for shade.
A comfy sofa is a must. Unless you've picked furniture designed to sit out all year round, bear in mind that you'll need indoor storage space for over winter.
18. Look after the lawn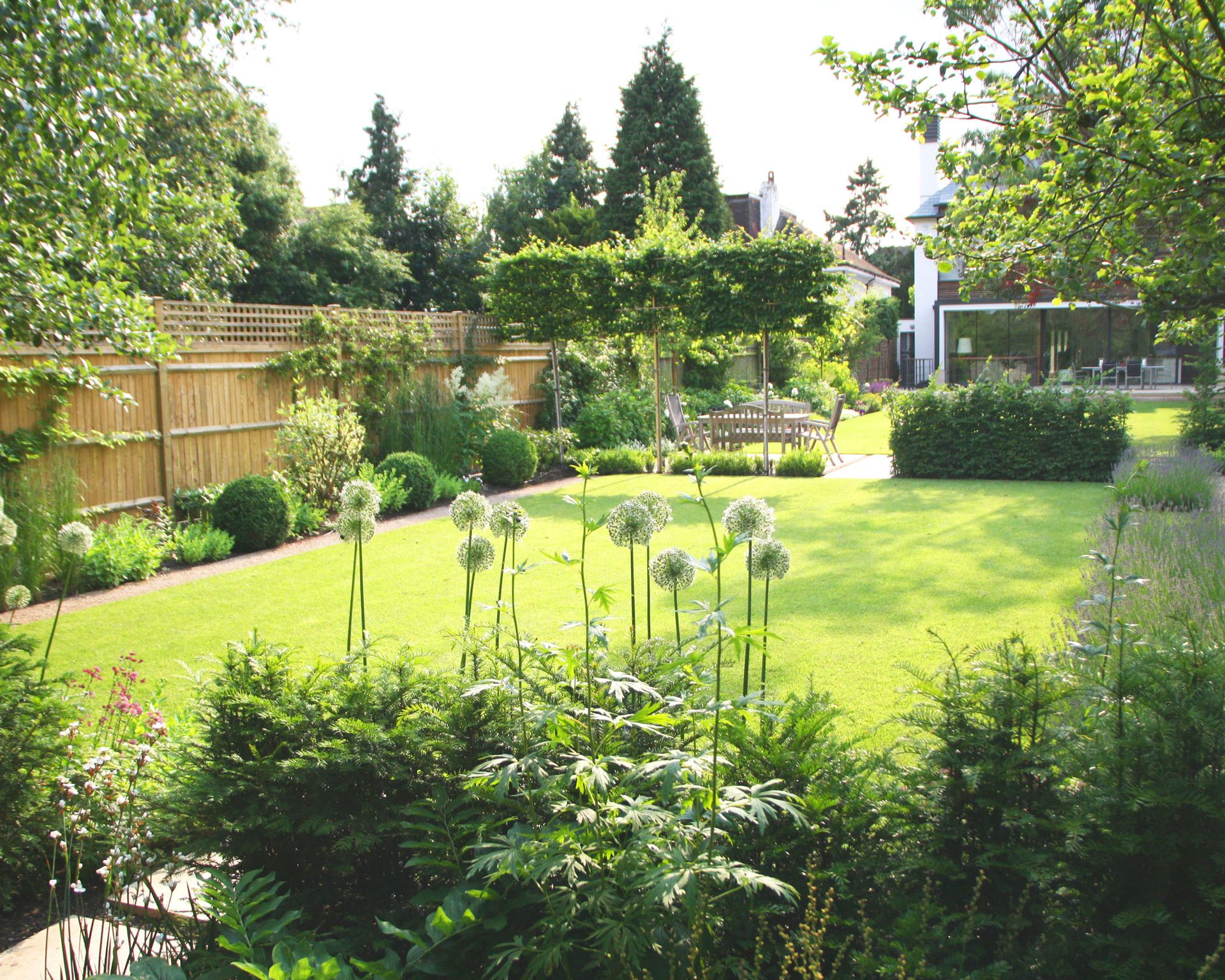 An emerald green lawn that's the envy of your neighbours does require some upkeep but it's well worth the effort.
The Royal Horticultural Society (RHS) recommends feeding the lawn in mid-spring when the soil is moist or when rain is expected, and again between late spring and late summer if it starts looking lacklustre.
19. Sit back and relax
Above all, a garden is an opportunity to take stock and connect with nature. With that in mind, the best advice of all is to find a shady spot for a bench, settle down with a cup of tea or glass of wine and spend an hour or two doing absolutely nothing at all.
For those shady spots in your south-facing garden, north-facing garden ideas will help you create beautiful features in places where plants struggle to thrive.
Sign up to the Homes & Gardens newsletter
Decor Ideas. Project Inspiration. Expert Advice. Delivered to your inbox.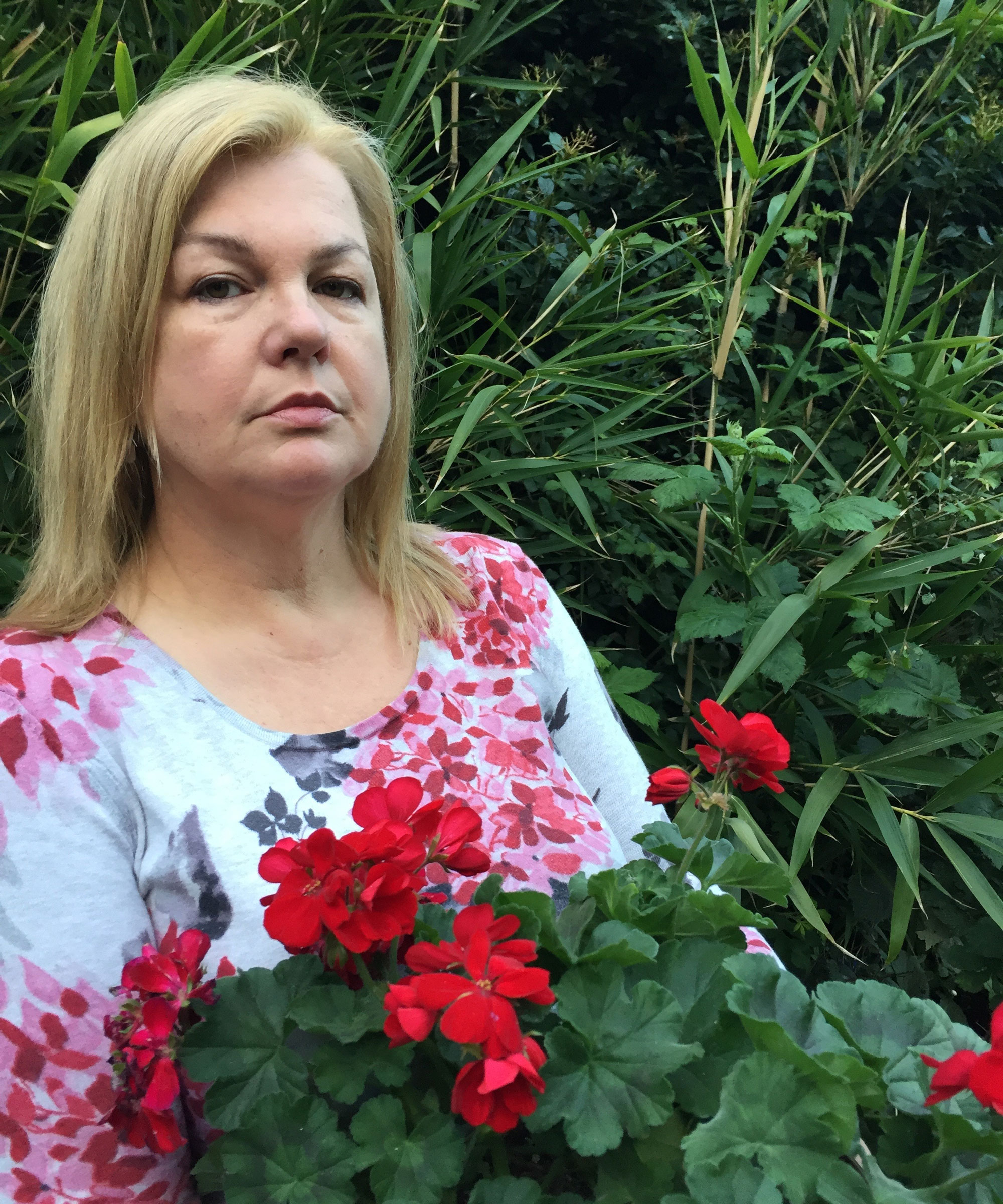 Lifestyle journalist Sarah Wilson has been writing about flowers, plants, and garden design and trends since 2015. Having already studied introductory garden and landscape design as well as a course in floristry she is currently adding to her list of qualifications with an RHS Level 2 course in the Principles of Plant Growth and Development. In addition to homesandgardens.com and livingetc.com she's written for gardeningetc.com, Modern Gardens and Country Homes & Interiors magazines.