Planning a kitchen garden – from layouts to picking the best crops
Planning a kitchen garden is easy with this expert advice – whether yours is in beds, borders or a dedicated patch – you're guaranteed success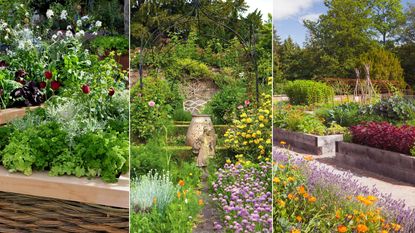 (Image credit: Future)
There is something so satisfying about planning a kitchen garden – laying down ways to provide your own homegrown vegetables, fruit and herbs for the kitchen table, all year round.
Planning a kitchen garden begins with inspiration – provided by countless kitchen garden ideas – however, the next step transforms these ideas into a reality. From figuring out the right position and defining its size and shape through to picking your crops, discover how to start planning a kitchen garden to add a new dimension to your vegetable garden ideas.
Planning a kitchen garden
'Have you heard the promise that every minute planning saves you 10 minutes in execution?' says Nicole Burke, founder of Gardenaryand author of Kitchen Garden Revival . 'My years in the kitchen garden keep convincing me that every minute spent planning the garden really does save, not just 10 minutes of execution, but maybe 10 weeks of frustration.'
'A kitchen garden should be planned according to the size of the available space. A good way to start is by drawing a sketch of the area and then dividing it into squares or rectangles. Each section can then be allotted a specific type of vegetable or herb,' advises Lindsey Hyland, founder of UrbanOrganic Yield.
What is the difference between a kitchen garden and a vegetable garden?
Before you get started planning a kitchen garden, it is important to know the difference between a kitchen garden and a vegetable garden.
A kitchen garden is a small, compact space, located close to the house (ideally near the kitchen) where you can quickly nip out to get herbs, tomatoes, salad greens or other delicious produce when cooking. They often also incorporate a sitting area, and are more curated and aesthetically pleasing than large vegetable gardens.
Vegetable gardens, on the other hand, are usually more functional, expansive and industrious spaces where large numbers of vegetables are grown. Vegetable gardens can range from a few feet to acres.
How do you plan a kitchen garden?
Kitchen gardens and the grow-your-own movement has seen a recent resurgence, and it's understandable. Growing the best fruit trees and planting the easiest vegetables will reward you with the freshest and tastiest crops to enjoy straight from the ground. Plus, you can be sure of enjoying wholesome, organic food, bursting with nutrients and free of any chemical nasties, as you will know everything that has gone into growing those tasty edibles.
Work out how much space you have – take some time to consider what would suit your needs and where you may have space for beds or containers when considering how to plan a kitchen garden.
Decide on the size of plot you would like to create and can manage.
Draw up a plan of the beds needed. A large plot with room to grow a lot of crops will involve a lot of work, both in terms of preparation and maintenance, so be realistic.
Consider combining a kitchen garden into borders – you may already have space for a dedicated kitchen garden, but if not you can grow crops with clever small vegetable garden ideas, by mixing them amongst ornamentals in the flower beds.
Grow in pots – a wide variety of crops can be grown in vegetable garden container ideas in even the smallest backyard.
Think vertically – vegetable garden trellis ideas allow you to grow crops upwards in the narrowest of spaces, against fences and walls.
'Arches and pergolas can be used to support climbing plants, such as beans and even pumpkins, freeing up more space for crops at ground level. Space limitations can lead to creativity,' says horticulturalist Aaron Bertelsen.
Planters and shelves can be attached to a wall, and pots can be arranged on ladders or steps. You can easily double the growing space in a window box by hanging pots from it. Even if space is limited, with some creative thinking you can see many ways of planning a kitchen garden.
Let the weather inform your kitchen garden plan
Take note of weather patterns: 'Understanding the weather predictions in terms of the high and low temperatures for the next seven to nine months is the first step to how to plan a kitchen garden,' says Nicole.
What is your kitchen garden's micro-climate? 'Although most of us are taught to learn our gardening zone, this doesn't always give us a clear picture of what's happening in our own local area each month in terms of weather,' she adds. So, take some time to chart out the predicted weather for the rest of the year first.
Match plants to the temperature and weather: 'Each plant in the kitchen garden, from lettuce and potatoes to carrots or tomatoes, has a particular type of temperature and sunlight they prefer to grow their best. So for how to plan a kitchen garden, match the plants you want to grow with the months when the weather will suit them best,' explains Nicole.
Make a plan for each month in the garden. 'Knowing the predicted weather for each month, and the plants that prefer that particular amount of heat and sunshine, you can start to chart out how to plan a kitchen garden and what you'll plant and harvest each month in the garden,' says Nicole. Plan for small plants like radishes and lettuces to be ready as soon as 45 days from planting and larger plants to take as much as 100 days before you can harvest.
What are the advantages of having a kitchen garden?
There are lots of advantages to having a kitchen garden, including:
GROWING QUALITY CROPS – you fruit, vegetables and herbs will not only taste better but will also be better for you than commercially grown veg as they are higher in nutrients.
BEING MORE SUSTAINABLE – one of our favorite sustainable garden ideas, growing produce in your own kitchen garden cuts down on your reliance on intensive farming and significantly reduces the carbon footprint of your food.
GOING ORGANIC – growing vegetables organically is surprisingly easy and will cost a fraction of the price of purchasing organic produce in the supermarket.
GOOD FOR YOUR MENTAL HEALTH – gardening offers so much more than just a delicious crop, spending time amongst nature and growing plants has also been medically proven to have positive effects on your mental (and physical) wellbeing.
When should I plant my kitchen garden?
You can start planning a kitchen garden at any time, but it is best waiting until spring before you start planting. 'You can start planting your kitchen garden whenever the temperature starts rising and you are past the frost day which usually is after the third week of April. You can start planting the seeds of your produce indoors toward the last weeks of winter, this way you'll have more mature plants ready to be planted outside during spring,' says landscape designer Jonathan Fargion.
However, there are a few vegetables that can be planted at other times throughout the year, explains Lindsey Hyland:
Tomatoes, peppers and eggplants should be planted in May or June.
Zucchini, yellow squash and cucumbers can be planted in June.
Beans, corn and okra can be planted in late June or early July.
Lettuce, spinach and other greens can be planted in early spring, late fall or even during the summertime.
Potatoes can be planted in early spring or late fall.
Herbs can be planted at any time of year.
You also can't beat Swiss chard and perpetual spinach that will crop for a whole year and throughout the winter.
How do you plot a kitchen garden layout?
If you want a traditional vegetable plot, aim for a neat and structured layout with a system of raised beds and garden path ideas. This formal style is known as a 'potager'. Divide into four areas, ideally with paths, with a small, round central bed if you have the space.
'The four beds are then allocated to different plant groups,' explains plant expert Sarah Raven. 'Use the first one for roots, subdivided between new potatoes, beetroot and carrots. Use the second for crops like beans and peas (known as legumes). The next one should be for salad and herbs, and the final one a mix such as courgettes, sweetcorn and leafy greens like chard and spinach.'
Every plot is different, so work out the best design for your space and needs. There are no rules and you can mix fruit, herbs, vegetable and flowers together, in rows or in blocks. Draw the design on paper first to get the layout clear in your mind.
Symmetry and balance are key elements in designing a kitchen garden with a formal layout, but they also work to add drama and focus to an informal look. For the highest yield, though, stagger the plants in triangles.
It can be helpful to mix plantings as a large area with a single crop can attract more pests.
Don't forget to include access pathways so that you can get between crops for weeding, planting and harvesting.
How do I start a small kitchen garden?
There are crops that can be started each month of the growing season that will give you a succession of crops.
Aim for small, successional sowings and plantings every couple of weeks for a year-long harvest.
'While garden stores might have you believe that you can only plant your garden in spring each year, the truth is that there are plants and seeds you can add to the garden each and every month of the growing season, as long as you plan it out,' Nicole says.
Starting in summer with your kitchen garden gives you a varied selection to sow for harvesting through the autumn and winter, including beans, beetroot, spring cabbage, sprouting broccoli, cauliflower, carrots, chard, cut-and-come-again leafy salads, peas, pumpkin and pak choi.
There are many crops that can be sown directly into the warm soil. You can also buy small vegetable plants from nurseries to add directly into beds or containers.
Growing a kitchen garden in raised beds or containers
Raised beds are an easy and manageable choice for kitchen gardens. They can be filled with organically rich, deep soil ready to use. They are the perfect choice if the soil in your garden is not of a good quality.
Raised garden bed ideas offer good drainage and increase soil temperature and can also act a barrier to pests such as slugs and snails. You can buy ready-made beds or make them yourself. Line timber beds with black polythene to keep the timber dry and increase longevity. Four beds would work well with crop rotation – you can learn more with our guide to crop rotation.
Containers can also be used to grow many fruit, vegetables or herbs. There are many different types of upcycled and recycled containers that can be put to this use, just ensure that they are big enough for the chosen crop and that the material they are made from is safe for the purpose.
A tripod of beans in a container or rising out of a garden bed takes up little room and looks pretty in flower.
What can you grow in a kitchen garden?
You can grow almost anything in a kitchen garden. The key to success when planning a kitchen garden, though, is to choose high yield crops that take up little space. For instance, growing tomatoes, while high maintenance and needing plenty of water and feeding, can be done vertically so don't take up too much space, and produce lots of fruit.
As with all kitchen gardening, choose the right plant for the right place, selecting strong, healthy plants that suit the conditions.
If this is your first time growing edibles it is best to start small, and with the easiest crops, such as cut-and-come-again salad leaves, zucchini – or courgette – beets, strawberries, broad or runner beans, garlic, onions and potatoes.
Aim for a mix of crops you love to eat, herbs you use regularly, and fruit you enjoy – adding in perennial flowering plants, annuals and some shrubs for year round structure.
Sow successionally in the growing season, interplant compatible edibles, and rotate crops to avoid disease building up in the soil. Pop in some bulbs for spring color, such as tulips and alliums, during the 'hungry gap' – when harvests are lower.
Henrietta Courtauld and Bridget Elworthy of the The Land Gardeners are known for their pretty planting combinations. 'Big pots of tulips look lovely planted with mint, and we also incorporate peonies in a kitchen garden and interplant with Verbena bonariensis and cosmos for when the peonies die back,' they advise.
'Move the flowers around the beds each year – looking for beautiful combinations and always experiment,' they add.
It's worth hunting out organically grown seeds and plants, as conventionally grown plants are often already loaded with pesticides and chemical fertilisers – exactly the type of things you are trying to avoid.
Try using companion planting when you grow your own veg, as a natural and organic way to reduce pests attacking your crops, increase yields and to attract beneficial insects - such as edging with chives or marigolds. Aim to be as organic as possible for the most nutritious produce.
Factor in herbs to your kitchen garden plan
Herbs, such as mint, thyme, parsley and sage, are expensive to buy but easy to grow, and many are perennial so will keep supplying your kitchen year after year.
'Herbs are the perfect plants to grow in your kitchen garden given their versatility and universality in recipes, and you can also grow multiple varieties in a small space. They offer the best 'bang for your buck' given you often only need a small amount for each recipe but they can cost a lot when buying direct from the grocery store. This way, you also don't have to worry about waste either!' explains Sandra Nanka, herb expert and owner at Mudbrick Herb Cottage.
'There are some herbs that are even ideal to keep in a restricted container so they don't overtake your whole kitchen garden, such as mint, nasturtiums, oregano, parsley, calendula and chives. A salad green mix which you can harvest in small amounts as needed is another great plant to grow in your kitchen garden.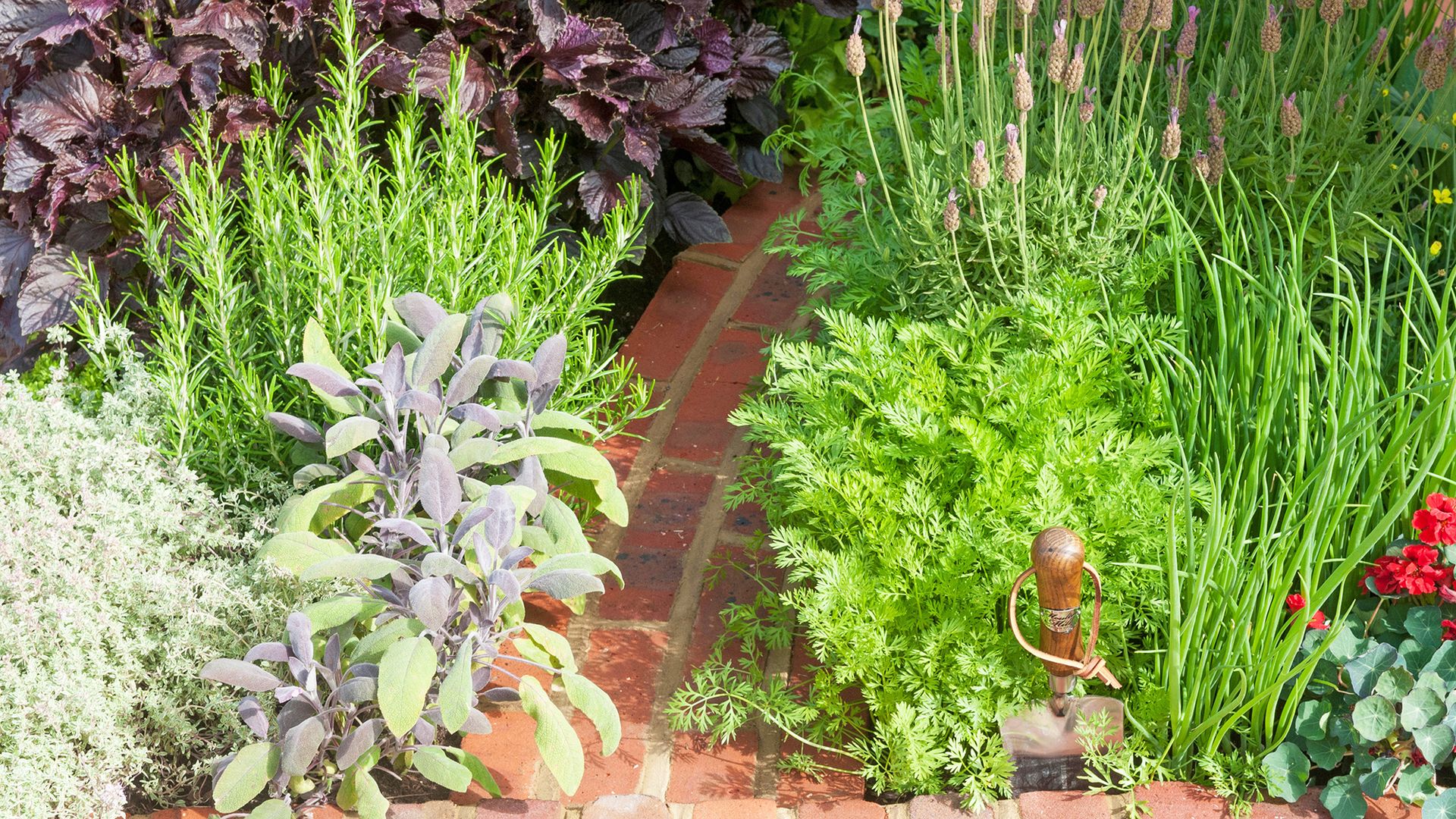 Easy kitchen garden crops to grow
ONIONS are easy to grow. Plant in spring and they will be ready for lifting by early midsummer and store until early winter. And don't forget, onion companion planting can improve your crop.
SQUASH comes in many varieties, some summer, some winter so when looking at planning a kitchen garden they are a good choice for a succession of crops. Sow in spring outside where they are to grow. They are also good for growing in large containers.
AUBERGINES can be treated much as you would treat tomatoes. Sow seeds in spring and place in a propagator or on a warm window sill. Ideally grow in a greenhouse or cold frame as they need plenty of warmth.
PLUMS are not difficult to grow but need a warm, frost free spot in well-drained, moisture retentive soil. Mulch in mid spring and thin out young fruit to avoid over laden branches breaking.
RADISHES are easy to look after and you will see quick results. Enrich the soil with good compost and sow seeds about 1cm deep and at least 2.5cm apart between March and August. They will be ready to harvest after about a month.
LETTUCES are easy to grow and cut-and-come-again leaves will give you a selection for weeks. Sow every few weeks so that you can enjoy them through the year. They like fertile, moisture-retentive soil.
CARROTS can be sown in March or April in the open. For sweet, small carrots, sow every few weeks from early spring to late summer for a harvest from June to November. Plant in full sun for earlies, or part shade for main crop varieties, with plenty of organic matter dug in.
BEANS are among the easiest vegetables to grow when considering how to plan a kitchen garden, particularly for beginners. Plant once frosts have passed, in a sunny spot, in well-drained soil.
POTATOES are truly delicious when homegrown. If growing potatoes, plant them out from early spring, they grow best in fertile, slightly acidic, loose soil, and need watering regularly.
STRAWBERRIES can be planted in April for a summer harvest. Feed from flowering to harvest time with a product high in potassium.
ZUCCHINI/COURGETTES can produce up to 4kg of vegetables in a growing season, with two plants ample for most families
What is the best position for a kitchen garden?
Positioning the kitchen garden close to the kitchen allows you to pop out quickly and grab a handful of herbs or a larger harvest as needed.
If you prefer a more informal look opt for a vegetable patch amongst cottage garden ideas, with a mix of crops, flowers and shrubs. You can grow edibles anywhere – you don't need a dedicated plot.
'Choose an area you can get to easily,' says Sarah Mead, head gardener at Yeo Valley Organic Garden. 'That way you can harvest and add successional plantings throughout the season. Don't be afraid to mix edibles and ornamentals for a really interesting display.'
This also means you rarely plant the same crop in the same place, giving you an easy solution to crop rotation.
For success in planning a kitchen garden you need to get right the principles of sun, water, soil and wind protection
SUN – for crops to grow well they ideally need morning sun and around six to eight hours of direct sunlight every day.
If you don't have the right sunny conditions in your backyard, though, don't despair as there are some fruit and veg that still grow well in a part shady spot – these include lettuce, greens, some herbs, cherries, rhubarb, raspberries, blackberries and blackcurrants.
WATER – position your kitchen garden in a spot where you have easy access to water, or where the hosepipe will extend to. Crops can get very thirsty during summer months, so you don't want to be lugging water up and down the yard all day!
SOIL – the ideal soil is rich in nutrients, has an open texture to allow water and roots to penetrate, while holding moisture well. The less you do to the soil the better; single digging is sufficient and many gardeners advocate a no-dig method, which uses thick mulches to suppress any weeds.
WIND PROTECTION – is also important when planning a kitchen garden, so hedging, fencing or hurdles can be used to shelter plants from the wind. Added to which, these can help you to maximize every space by growing crops up the vertical surfaces, such as espaliered vegetables or fruit, or peas, beans and cucumbers up climbing frames.
Mixed native hedging, such as hawthorn intermingling with dog roses, around the plot can provide attractive shelter and protection.
How do I make a vegetable garden look pretty?
Growing crops among flowers is a way to introduce edibles if you don't have the room or time for a separate kitchen garden area. By having produce interwoven with companion plants and cut flowers can create an attractive feature that is too lovely to have hidden away at the bottom of your backyard.
You can integrate a small selection of edibles among herbs and flowers, moving crops and flowers in rotation. A wide variety of herbs, such as rosemary, chives and sage, are an attractive addition in any garden.
Remember that many fruit and vegetable plants are also quite beautiful to look at – such as the vibrant stems of chard against the deep green crinkle of the leaves, or deep purple veins on cabbages – so they can be a decorative addition to your garden planting, too, and needn't be hidden away.
At RHS Rosemoor in Devon in South West England, ornamentals and edibles blend in an effervescent profusion in the kitchen garden. They grow the likes of Kale 'Black Magic' and 'Redbor' next to each other, 'as the dark green and red foliage of the two varieties contrast so well with one another,' explains Peter Adams, the Edibles Team Leader.
Another attractive combination used is the bold colors of Swiss chard varieties including 'Fantasy', 'Bright Yellow' and 'White Silver', with surrounding plantings of borage, Californian poppies, and the delicate flowers of coriander 'Confetti', helping to set the chard off.
'Swiss chard has lovely ornamental value,' says Jamie Innes of Artisan Landscapes. 'It can also be allowed to bolt, which can have a really interesting effect on a mixed border. The leaf formation makes them look like a type of tropical Verbascum.'
Kale can be worked into naturalistic plantings. 'I especially like the glaucous blue-tinged forms. They seem to work really well against the backdrop of a golden haze of ornamental grasses,' says Jamie.
If you want something a little more exotic, Jamie suggests trying New Zealand yam (oca). It has a long growing season with lush lime green foliage. 'The harvested tubers come in a wonderful range of colours and look beautiful on any plate of food.'
Peter Adams offers more advice for how to create a kitchen garden that is pretty as well as productive:
Look for color: When choosing varieties to grow, look for ones with particularly attractive features, such as colorful leaves and stems, including Beetroot 'Bull's Blood', or unusual leaves like curly kales that come in a fantastic array of colors, such as kale 'Candy Floss'. Make use of vegetables with unusual flower colors, such as broad bean 'Crimson Flowered' and runner bean 'Celebration' or 'Painted Lady' .
Build layers up in your kitchen garden; it adds depth and height, which are important, too.
Don't always grow lots of one thing: dotting the odd unusual vegetable or fruit among the mix helps to capture the eye.
Let plants such as dill and poppies go to seed – their seed heads are beautiful and as they self seed it will help naturalize your kitchen garden in years to come, as they germinate and fill gaps naturally.
How do you prepare the soil for a kitchen garden?
Soil health is vital when planning a kitchen garden. Healthy, fertile soil, with good structure encourages good growth in the fruit and vegetable plants by helping them to absorb water and nutrients.
Test the PH levels of your soil to see if it is more acid or alkaline as this will help you choose the best crops to grow.
Clay soil types will need breaking up and takes longer to warm up so is better for later crops. Light, sandy soils are better for early vegetables but will need plenty of compost and manure adding. These bulky materials release nutrients slowly, improve soil condition and to help retain water.
Penny Hemming, head gardener at Riverford Organic, offers this basic recipe for a nice, crumbly, rich-smelling and loose textured compost that makes a fantastic soil conditioner within six months:
Add one third green materials, such as stems, lawn clippings, kitchen waste and teabags - not cooked food, diseased waste or weeds, to...
Two thirds brown materials, such as twigs, roots, straw, ashes or wood chippings.
Air is important for decomposition so start the heap with a load of broken branches.
Add the ingredients in layers.
Water occasionally.
Cover to encourage the build up of heat.
Turn every few weeks.
Henrietta Courtauld and Bridget Elworthy research plant and soil health and advise to grow 'a lot of green manures, such as phacelia, buckwheat and mustard, which look beautiful, heal the soil and also attract beneficial insects.'
Crop rotation will also help to put new nutrients in the soil and avoid the build up of diseases.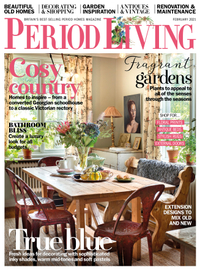 This feature was created by H&G sister brand, Period Living magazine
Subscribe to Period Living for more inspiration
Period Living is the UK's best-selling period homes magazine. A subscription provides you with all you need to know about caring for and improving a traditional house and garden
Sign up to the Homes & Gardens newsletter
Decor Ideas. Project Inspiration. Expert Advice. Delivered to your inbox.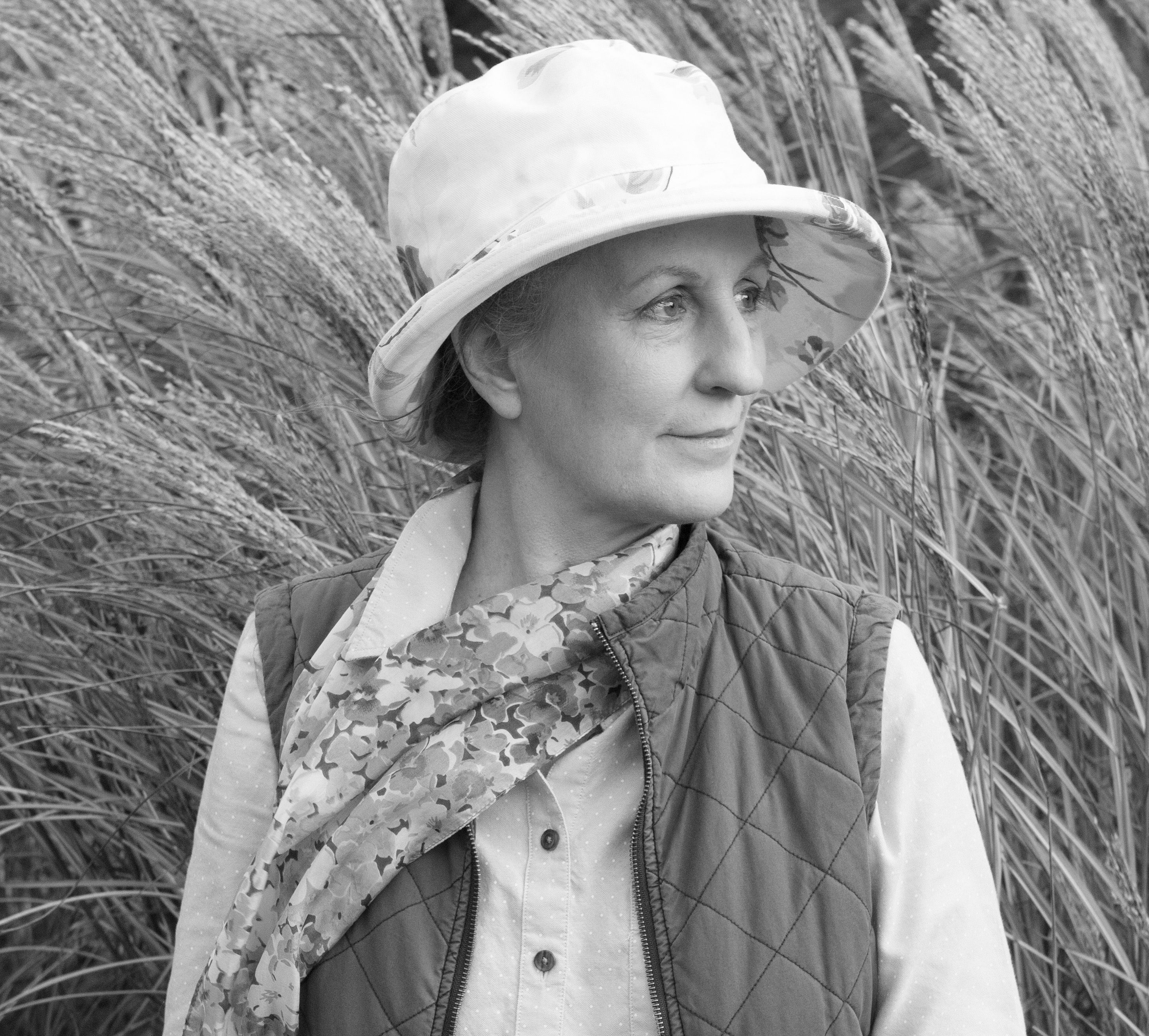 Leigh Clapp is a professional photographer with over 25 years experience, primarily as a garden specialist photojournalist but also with food and travel. She delights in exploring gardens, discovering the tiny elements to their overall essence and meeting lots of enthusiastic gardeners along the way. Leigh's work appears in magazines, newspapers and books, both in the UK and abroad, including Period Living, Country Life, and Gardens Illustrated; as well as being sole photographer for a number of books, including Garden Details, Feng Shui in the Garden, Vertical Gardens and From the Garden – fresh seasonal cooking.