Vegetable garden trellis ideas – 18 ways to maximize your home harvest
These pretty and practical vegetable garden trellis ideas will make a feature out of your crops, while ensuring successful growth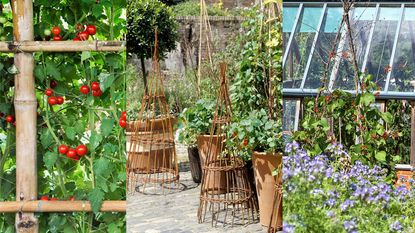 (Image credit: Alamy/Getty Images)
Sign up to the Homes & Gardens newsletter
Decor Ideas. Project Inspiration. Expert Advice. Delivered to your inbox.
Thank you for signing up to Homes & Gardens. You will receive a verification email shortly.
There was a problem. Please refresh the page and try again.
Vegetable garden trellis ideas are a natural addition to a vegetable garden. Growing vegetables vertically helps to economise on the productivity of your plot while also being beneficial to the health and yield of any vine grown plants.
Just as there are vegetable garden ideas for every size and shape plot, there are vegetable garden trellis ideas for every space and crop.
'Introducing crops at eye level and above breaks up the lines and makes the space feel much more immersive and welcoming than if everything were placed on the ground,' says Alex Mitchell, gardening writer and author of Crops in Tight Spots. 'Every vertical surface is a potential growing area.'
Vegetable garden trellis ideas
The best trellis ideas are practical, flexible, and make an attractive feature on your plot. They will also help to maximize your growing potential, utilizing every spare inch of space – something that is especially important when it comes to small vegetable garden ideas.
When choosing the right vegetable garden trellis ideas, style and budget are key considerations. You can easily create an attractive design without spending a lot of money.
1. Train vegetables to create pergola shade
When you install a pergola one of your first thoughts will be how to create shade. There are plenty of pergola shade ideas from which to choose, however, none are as productive as a vegetable trained over the sides and roof.
Resembling golden lanterns hanging from the sky, pumpkins are a great choice to grow over your pergola ideas and one of our favorite garden shade ideas.
One of the easiest vegetables to grow, growing pumpkins not only creates an aesthetic, eye-catching display but, also increases the yield of the crop. Since the pumpkins are elevated from the ground they are protected from pests such as slugs, rabbits and deers. Furthermore, vertically grown pumpkins are also less likely to develop rot from resting on wet ground.
2. Frame the entrance to your greenhouse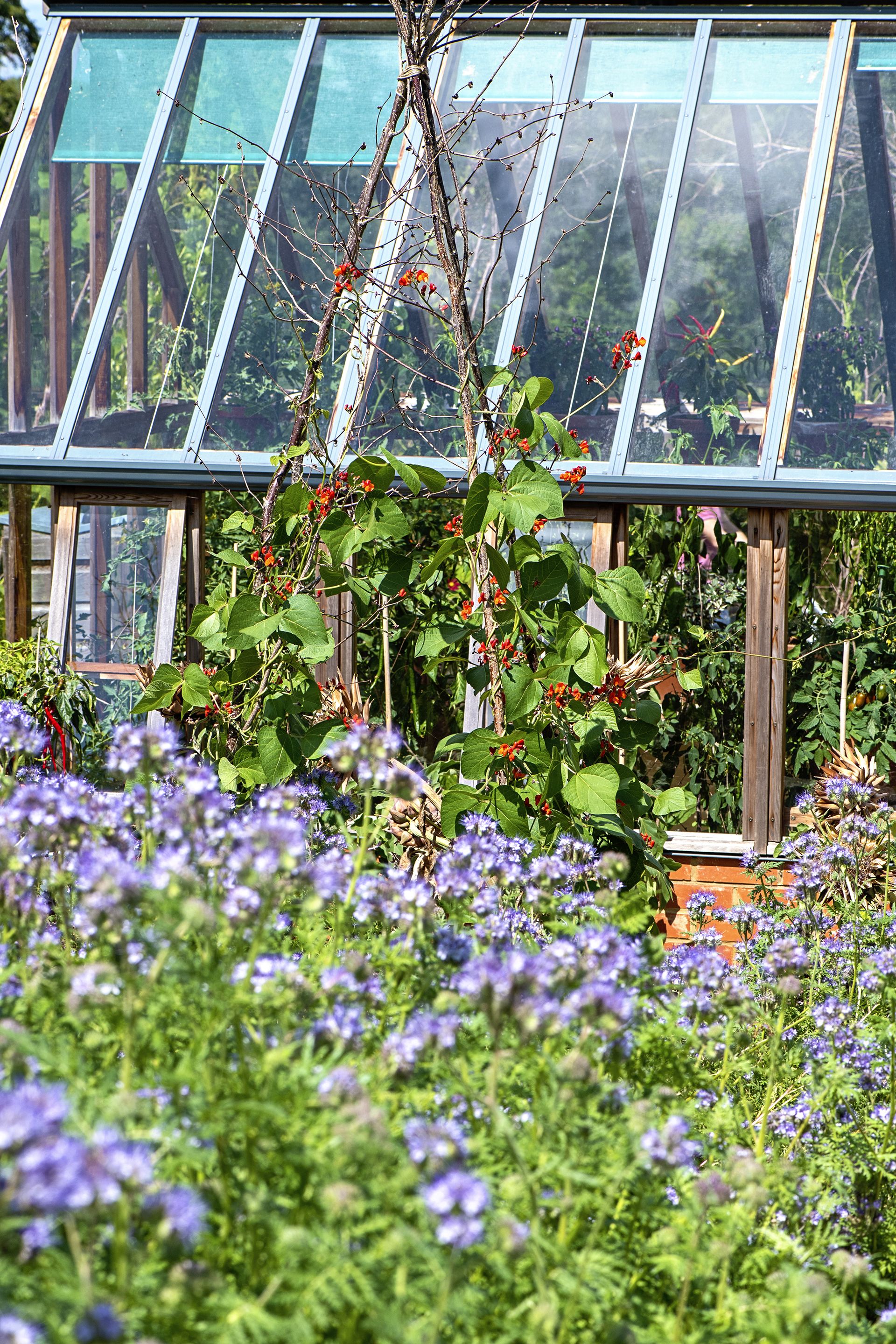 Consider using vegetable trellis ideas to make the entrance of your greenhouse as productive as its interior. A simple wooden A-frame trellis provides plenty of space for you to pass underneath, while also supporting climbing beans or other vegetables. Growing runner beans is a great low-maintenance choice for growing outside your greenhouse ideas as they are hardy enough to thrive outdoors while also benefiting from the residual warmth from the glass.
3. Don't shy away from color
Your vegetable garden trellis ideas don't have to blend into your garden. Instead, see them as an opportunity to create a characterful focal point that will draw the eye into specific parts of your garden. Opt for a bold color that complements your garden's scheme – try red, pink or orange in a hot border or add cool blues and purples to your cottage garden ideas.
As seen here, you can learn how to grow cucumbers vertically for an abundant crop on your trellis.
4. Use vegetable trellis ideas to achieve privacy
A softer alternative to brick walls or garden fence ideas, vegetables trained over a trellis offer a great way to zone your garden, perfect for creating private patio ideas and achieving your garden screening ideas.
A simple bamboo trellis is shown growing tomatoes, but you could use similar vegetable garden trellis ideas for any number of climbing vegetables or fruits.
5. Use obelisks to grow climbers in pots
Vegetable garden trellis ideas can also be a great partner for vegetable garden container ideas. These woven willow obelisks look beautiful in their own right but will add height and life when paired with climbing vegetables as part of container garden ideas.
6. Opt for durable a metal trellis for vigorous climbers
It is important that your vegetable garden trellis ideas are a good fit to the plants you wish to train over them. While beans and tomatoes are low-maintenance and can easily be supported on a thin wooden frame, fruits and other more substantial vegetable crops will require more durable support such as a metal frame.
7. Grow crops over a trellis arch
For vegetable garden trellis ideas that bring impact, you can't beat arched pergolas. These allow your crops to grow overhead, making for a dramatic walkway. You can pair a pergola framework with discreet wirework to create a frame that can support climbing plants as they grow.
Growing the best fruit trees, such as pears or grapes, over an arched pergola will create a romantic, Mediterranean feel. But you can also grow other climbers such as runner beans, which have pretty scarlet flowers, or even cucumbers or squashes, which make a stunning feature dangling down as they grow overhead.
8. Build a rustic trellis with branches
You don't need to spend a lot of money on your vegetable garden trellis ideas, as some of the simplest ideas are the most effective.
Before you start, think about the position of your trellis, considering the growing needs of each crop. 'Edibles in general need a sunny spot,' says gardening expert Leigh Clapp.
Here, long, thin branches have been used to create a simple rustic framework, but you could alternatively use willow sticks or bamboo canes.
To recreate the look, you will need to hammer in wooden posts at six-foot intervals, to provide stability. Then, attach your branch trellis in a criss-cross formation using garden string.
9. Make a wigwam trellis
One of the easiest and best vegetable garden trellis ideas is to use wigwams or tripods, which also add height and interest to a country garden, while being space-efficient
'To add vertical punctuation points or as a practical support for edibles, tripod structures have long been a valuable tool in the garden,' says Clapp. 'Add a splash of paint to transform them into something a bit special.'
This simple project uses wigwams made of sticks, which take just minutes to make. All you need is three to four sticks or canes of a similar height, and garden twine.
Simply plant the end of each stick in the ground, arranging them in a square or triangle formation, then gather them at the top and tightly tie together with string.
To train your vegetables, you can either wrap around string to create a trellis framework, or tie the plants to the canes as they grow.
Wigwams are the ideal solution for beans, peas and tomatoes, but can also be used for squashes and melons as long as you choose sturdy canes.
If you prefer a less rustic solution for your garden, then a metal or painted timber obelisk offers the same results with a more elegant appearance.
10. Zone your crops with a trellis screen
Wooden trellis panels can be used to make a striking green backdrop in a vegetable garden. Position them to create distinct garden 'rooms', or to screen off unsightly areas.
These vegetable garden trellis ideas require adequate support, meaning they will need to be fixed to fencing posts in order to secure them in place. Alternatively, you can attach panels to your existing garden fence ideas or garden wall ideas.
'It's helpful to use vine eyes or to put the trellis on a frame so that it sits just away from the wall or fence to increase air circulation around the plant and help maintain the wall or fence,' says Alys Fowler.
Most climbing vegetables and fruits can be grown against a trellis panel, although it is not be the best solution for larger varieties such as cucumbers, squashes and melons.
11. Border your garden with an elegant wirework fence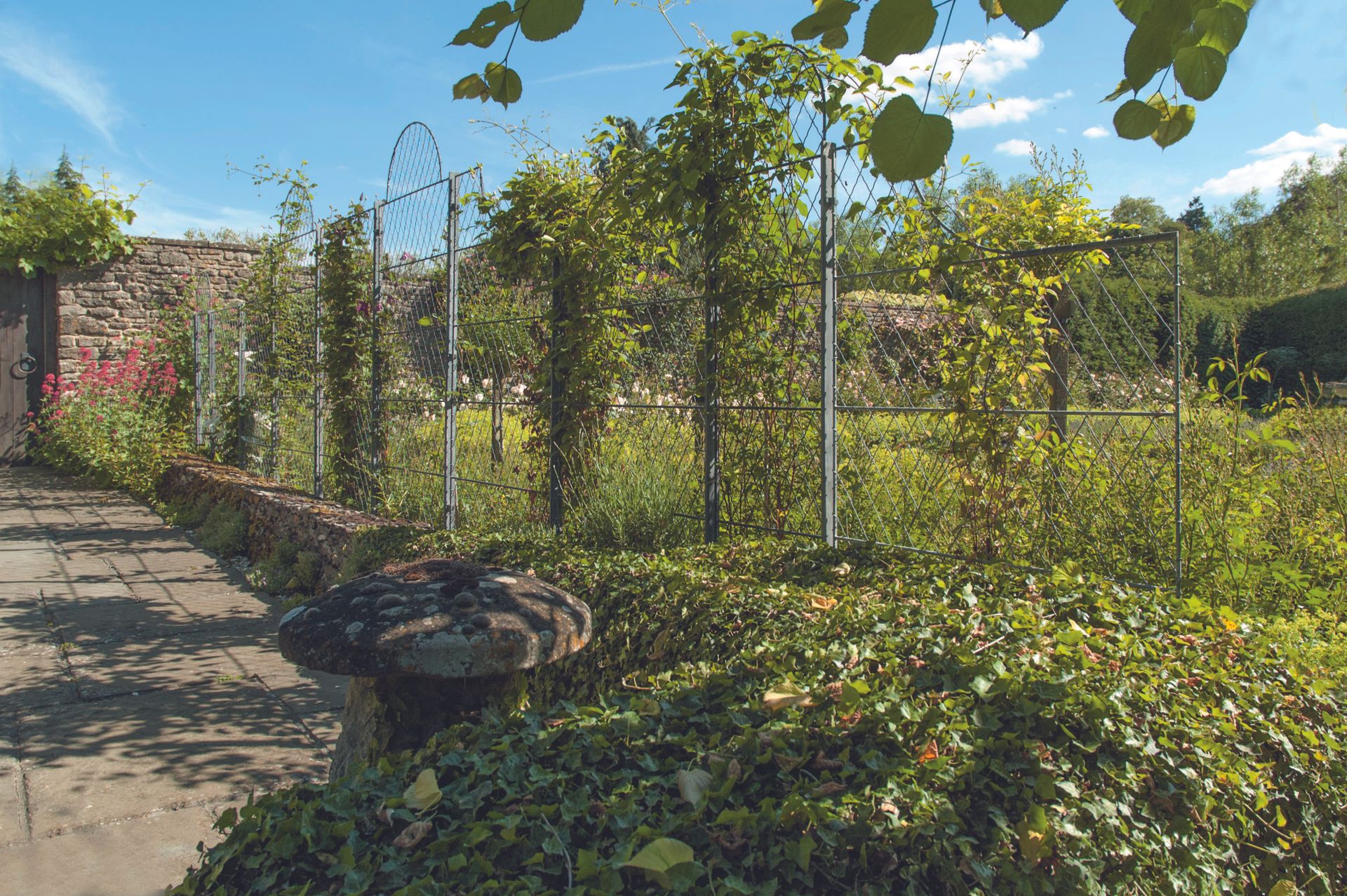 Metal trellis fencing is a robust and elegant solution for marking a boundary while maintaining visibility and providing vertical space for vegetables and fruit to grow.
Usually made from steel, the posts either need to be concreted into the ground or fixed to hard landscaping with bolt-down plates. This makes the trellis a long-term, hardwearing option, allowing annual vegetables to be grown alongside perennials.
There are few climbing perennial vegetables, but a number of fruits will come back stronger each year, including kiwis, grapes, blackberries, raspberries and blueberries, as well as pears and apples, which can be espaliered.
This metal trellis design by Garden Requisites is available in a choice of galvanized, aged or painted metal, and will weather beautifully over time.
12. Support low-growing vegetables with a mini trellis
Not all climbing vegetables grow tall and some non-climbers also need support too. These clever mini vegetable garden trellis ideas incorporate wire loops supported by bamboo canes – and are a fabulous solution if you are looking for small garden ideas.
Tall climbing plants, which may require staking, are perfectly accommodated, and the design shows how well it works for growing kale. But the idea is also suited to other crops such as dwarf peas, peppers and shorter chili plants.
As well as supporting plants, the mini trellis provides a demarcation between different areas of the veg patch.
13. Include espaliered fruit trees
When planning your vegetable garden trellis ideas, don't forget to include some fruit trees. Apples and pears are perfect for espaliering, which means the branches are trained to grow flat against a support such as a trellis.
'Fruit trees are a wonderful addition, even in the tiniest space, as espaliers, cordons or step-overs,' says Clapp.
This example uses a discreet wire trellis to train this elegant purple plum tree, creating a beautiful backdrop to the garden. If planting plum trees isn't to your taste, there are plenty of other fruit trees to espalier which will produce equally stunning effects.
14. Build a vegetable walkway
This simple walkway, built using tall bamboo canes, is a brilliant solution for rustic country gardens. It uses tied stacks of canes as pillars – supporting a criss-cross roof – all held together with string to make a rigid structure.
Towering sunflowers are grown alongside beans and chili peppers for a visual feast, but you could also grow squashes and cucumbers across the overhead supports.
15. Create a vertical salad and herb planter
For a clever twist on traditional vegetable garden trellis ideas, try a salad and herb panel. These living wall ideas are a particularly clever way to grow lettuce.
In this custom design, discreet fabric plant pockets are concealed within a wooden frame, while a fine wirework trellis helps to keep them in place.
As the leaves grow, the inner trellis support is invisible, and the plants appear to be growing completely vertically.
'Étagères, using old ladders, stacked containers, palettes or metal stands, also offer the opportunity for a vertical veg garden,' says Clapp. 'Pots can be attached to walls or you could use one of the many commercial living wall systems available.'
16. Use linking trellis panels
The beauty of a linking vegetable trellis panel, is that it is buildable to any size. However, unlike other vegetable garden trellis ideas, they can easily be dismantled and stored away over winter, then moved into a new position come spring.
Available from Sarah Raven, these panels are each supplied with a pair of support stakes that are fed through loops on the sides, making it easy to link two screens together to form multiple configurations.
Featuring a vintage rust finish and classic ball finials, the screens are not only useful for supporting climbing vegetables, but for making a decorative barrier in the garden.
17. Invest in a bean frame
If you are looking for vegetable garden trellis ideas to support beans, then you can't go wrong with a runner bean frame. Designs like this by Agriframes provide an elegant option for growing this crop as well as heavy fruits others such as cucumbers. It would also make a lovely support when growing sweet peas.
You will need to cover the frame with inexpensive trellis netting in order to provide enough support for climbing vegetables and fruits. Jute is a great choice for channelling the look seen in many classic English garden ideas.
18. Use planters with built-in trellis
If you are looking for vegetable garden container ideas to add to your patio or balcony garden ideas, then a planter with a built-in trellis is invaluable. Usually made from wood, these planters can be bought off the shelf or custom built, and will need to be lined to preserve the timber.
Invest in a generous planter size to ensure the roots have enough space. 'Include companion plants that attract beneficial insects, such as marigolds and daisies,' says Clapp.
What vegetables grow best on a trellis?
Climbing vegetables are best to grow on a trellis – these are easily identified by those that grow on a vine.
'Nearly all the good edible climbers need some sort of support to grow up,' says Fowler. Here are the best to try:
Beans are often the first plant you think of in terms of climbers – runner beans are particularly popular, but also consider other varieties including French and broad beans. 'Water them well and harvest regularly – the more you pick, the more the plant will produce,' says Clapp.
Peas, including mangetout, will also need to be supported – 'otherwise the pods will sit on the ground and get munched,' says Fowler.
Tomatoes need supporting when trained as cordons, and are perfect for beginner home growers. 'All tall varieties need a cane to grow up or a trellis to tie them to,' says Mitchell. Remove the suckers – or side shoots – as they grow.
Squashes and pumpkins can be grown as climbers, and make a quirky feature in the garden. However, they are heavy so require strong support.
Cucumbers work well grown against flexible trellis positioned at an angle to allow the fruit to drape.
Apples and pears can be grown as espaliers using trellis support against a wall, and also look fabulous grown over an archway.
What can I use for a vegetable trellis?
Willow, metal, wooden sticks, wire frames and jute lattices can all be used for a vegetable trellis. Your choice of material will largely be defined by the vegetables you wish to grow and the aesthetic you want to achieve.
A compact obelisk made of willow or bamboo canes is a great choice for courtyard garden ideas while a trellis made of rustic sticks is ideal for cottage backyard ideas. On the other hand, a minimalist metal trellis suits a contemporary garden, 'panels of weld mesh make inexpensive and contemporary looking trellis,' says Mitchell.
You may even be able to use existing plants as your trellis. 'Some climbers can be encouraged to grow up other plants, particularly trees,' says Alys Fowler in her book Eat What You Grow. 'However, competition around the base of a tree for root space means that some effort has to be put in to establish the climber.'
Sign up to the Homes & Gardens newsletter
Decor Ideas. Project Inspiration. Expert Advice. Delivered to your inbox.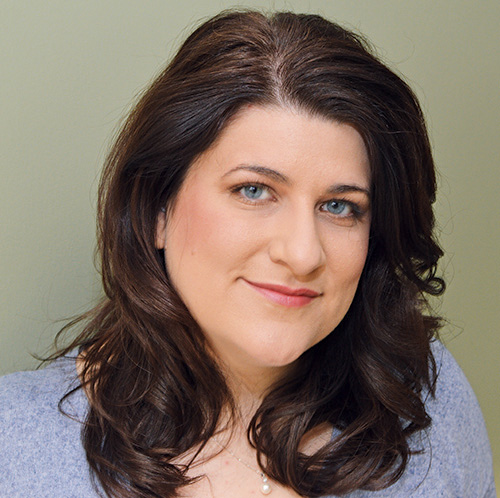 As editor of Period Living, Britain's best-selling period homes magazine, Melanie loves the charm of older properties. I live in a rural village just outside the Cotswolds in England, so am lucky to be surrounded by beautiful homes and countryside, where I enjoy exploring. Having worked in the industry for almost two decades, Melanie is interested in all aspects of homes and gardens. Her previous roles include working on Real Homes and Homebuilding & Renovating, and she has also contributed to Gardening Etc. She has an English degree and has also studied interior design. Melanie frequently writes for Homes & Gardens about property restoration and gardening.